So, you're on a beautiful island in Lake Erie but aren't drinking. Maybe you're not 21 yet, or maybe you're a recovering alcoholic. Either way, drinking is not on your game plan for today. What do you do? Here are 12 things you can do in Put-in-Bay on your next vacation day.
1. Getting over there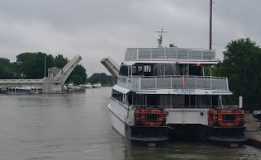 Here comes your first big decision. How do you want to get over to Put-in-Bay on South Bass Island? It's pretty far from the mainland, so a ferry is your best option. That leaves you with the Jet Express or Miller Boat Line. They both have pros and cons. The Jet Express offers downtown service and is accessible to wheelchair users, but is expensive. The Miller Ferry offers inexpensive service, but can become hectic on busy days and less accessible. It's up to you, but I'm biased towards the Jet Express.
2. Perry's Victory and International Peace Memorial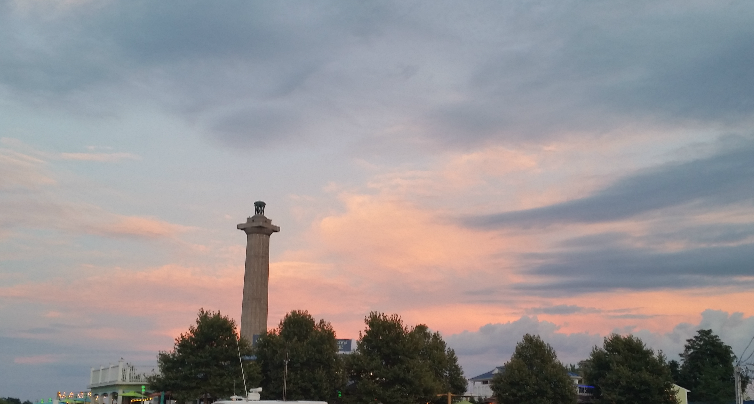 You cannot miss this attraction, also known as Perry's Monument. The monument stands 352 feet tall and can be seen from most places on the island and in some surrounding cities. The monument itself has about 45 stairs for visitors to climb before an elevator ride, but the Visitor Center is fully accessible.
3. Crystal Cave
Heights aren't your thing? Try going underground into one of the two visitor friendly caves on the island. This cave is located at Heineman's Winery, about a mile from town. This cave is the world's largest geode and is made of celestite crystals. This also has 40 feet worth of stairs and a short walk around the cave.
4. Perry's Cave Family Fun Center
If you want to see another cave, check out Perry's Cave. It's fifty feet below ground and offers more standing and walking room than Crystal Cave. Standing on the ground, you can visit the Butterfly House, War of 18 Holes, Gemstone Mining, Fort aMaze'n, a rock wall, and an antique car museum. It's fun for the entire family.
5. Water activities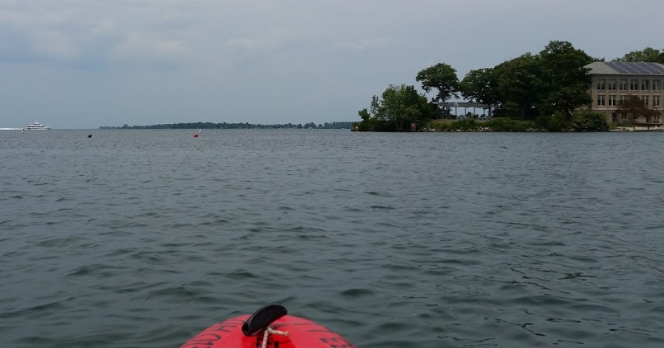 Do you like parasailing, jet skiing, paddleboarding, or kayaking? It's here and it's amazing. I used to go kayaking, and it is so beautiful on the water. Use sunscreen! (Also, I was really on the kayak here, and it was really nice out that day. It was the only day I didn't get sunburnt.)
6. Tour Train
This is the best way to get a more structured tour of the island. These guides drive you around the island to multiple different stops and offer discounts on each place.
7. The Benson Ford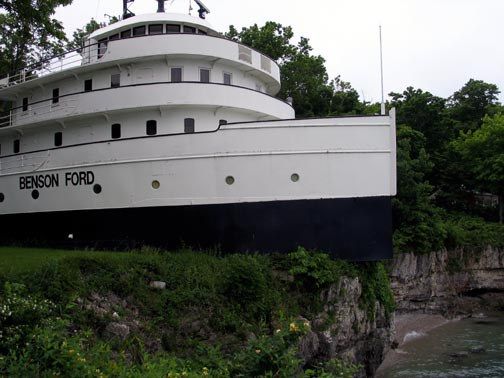 I have no clue how to actually get here, but the Benson Ford ship is quite a sight to see. You'll see this ship if you come over to the island on the Jet Express. What's so special about this ship? The forward cabins of the Benson Ford are located on the cliffs of the island. It is now a summer home to a family from a nearby town. It was also featured on MTV's Extreme Cribs.
8. Shopping
While I'm not a huge shopper, the island does have its fair share of cool things to buy. A personal favorite is Del Sol, where everything changes color in sunlight. I have nail polish that changes color. There are gift shops, souvenir shops, and apparel shops all around the island. Just be warned, everything here is expensive.
9. Eating
You honestly can't go wrong here. This island has Italian, American, Irish, seafood, barbecue, pizza, and a dessert bar! I'd recommend a certain place, but honestly, I can't. They are all amazing.
10. Island Hopping
Don't want to stay on just one island? You don't have to! There are ferries and planes to North Bass Island, Middle Bass Island, and Kelleys Island. If you want to get really fancy, try going to Pelee Island. (It's in Canada!)
11. Events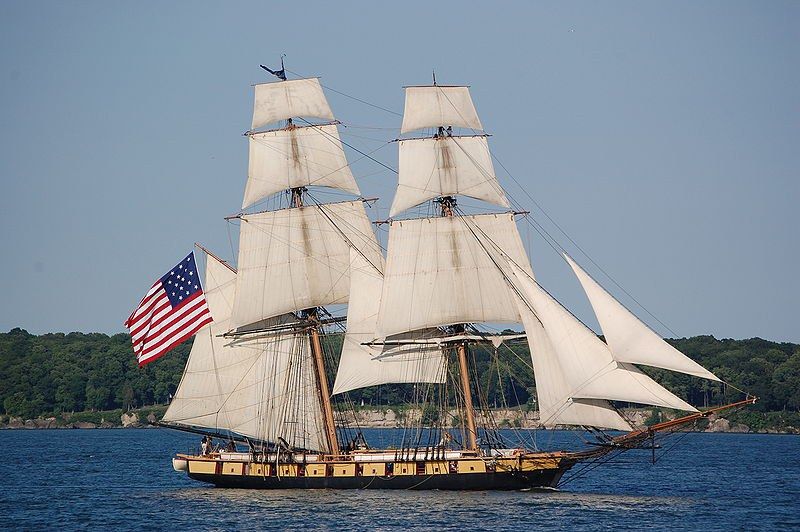 There are always events going on on the island. Always. There's probably one right now, to be completely honest. And if there isn't, you can always find information on upcoming events. Get a view of the US Brig Niagara at the Bay, or check out some of the cool events. Some of the bigger events include Pyrate Fest, Fourth of July, Christmas in July, Labor Day Bash at the Bay, Half Way to St. Patty's Day, and Halloween. Feel free to dress up!
12. Geocaching
This little known activity is fairly popular on the island, with multiple caches. Don't know what geocaching is? Well, it's like a grown-up scavenger hunt. At least one of the areas is fairly unpopulated, although I don't know how often these caches get updated.