As we get closer to the end of the year, we tend to look forward to Christmas. Some people (AKA Christmas lovers) tend to celebrate earlier than others.
Believe it or not, there are different stages that these people go through at different times that get them amped up for Christmas.
Stage 1: The Mid-to-Late-Fall Excitement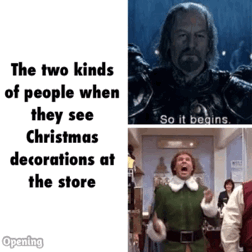 A lot of people hate this just because it's "too early." Well, it's never too early to celebrate Christmas!
You see, stores are already selling Christmas trees and decorations around this time. Better shop now because by December they are pretty much gone.
Stage 2: The "I wish November was December" feeling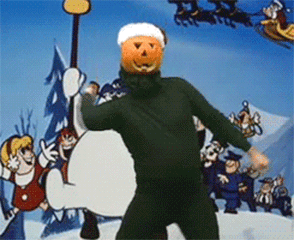 It's after Halloween, and you can finally say it's Christmas. People don't care, but you do.
But there is still a lot of stuff to do by Christmas, like getting shopping done, getting the house decorated and bringing out the Christmas clothes as early as Thanksgiving. You wish November didn't exist and would skip on to December.
Stage 3: Thanksgiving Day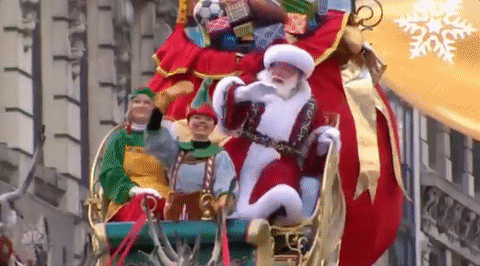 Ah, the day where we travel to see our families, eat a lot of food and watch the Annual Macy's Thanksgiving Day Parade as we look forward to the Santa float at the end.
Later that night, we go shopping for "Black Thursday" specials. Instead of watching the football games, we care about tackling those Black Friday deals.
#AmericiansAreNotThankfulEnough
Stage 4: Black Friday Madness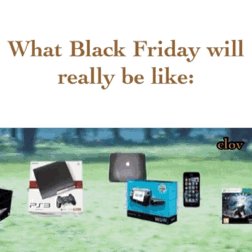 The deals continue the next day, even through to the Monday after Thanksgiving. This is the day where you have to avoid being trampled, pepper sprayed, beaten up and cursed at just because you took the last TV.
To be honest, I don't feel bad for my fellow American consumers, but I do feel sorry for the employees. They go through a lot in preparation for this day, and it's chaos. In other countries, Black Friday shopping is calm — just a normal store day.
Stage 5: December to Remember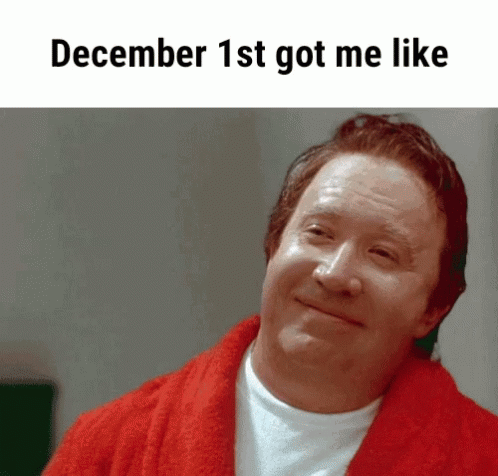 8:00 a.m. "All I Want For Christmas Is You" is played full blast to start the festive day!
You look at the calendar proudly and flip it to December. Then, you happily put on your outfit for the day with a dazzle of festiveness. When you start shopping for groceries, you are proud of the stores that are officially decked out for the holidays and playing Christmas music.
Stage 6: 'Tis the Season to Deck the Halls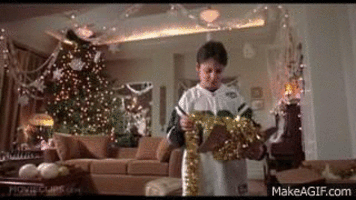 Seeing all the Christmas festivities got to you, and you now realize you need to finish decorating the house, inside and out. You have to get the tree up with candy canes and ornaments and string the Christmas lights on the roof.
Stage 7: The Long Wait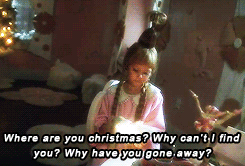 After decorating, you sit around watching Christmas movies and wish the magic could happen already. If you're like me, you also start to use Christmas related phrases in your everyday dialect, such as "Son of a Nutcracker."
Christmas lovers believe in miracles, especially during this time of year. They also like to sing Christmas songs, because, as Buddy from "Elf" stated, "the best way to spread Christmas cheer is singing loud for all to hear."
Stage 8: The Family Feeling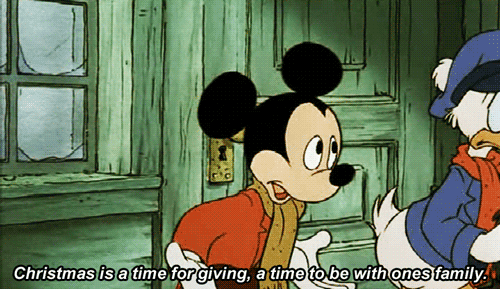 Once you are holly and decked out for the holidays, you are ready for the holidays. Then, family starts coming over, from grandmas and grandpas to aunts, uncles and cousins we hate but have to deal with anyway.
Once everyone has arrived, the family gathers for their annual family photo for the Christmas card for the family's friends and neighbors.
Stage 9: Homestretch: 12 DAYS OF CHRISTMAS LEFT!!!!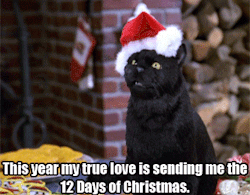 On the 12th day of Christmas, here's what I have to do:
12 dozen Christmas cookies, 11 million gifts to wrap, 10 days of cooking, nine Christmas movies, eight cups of hot cocoa, seven Christmas carolers, six trips to Santa, five fantastic shopping deals, four ugly sweaters, three snowmen to build, two church services and a decked out Christmas themed house!
(Don't even try to tell me you didn't sing that while reading.)
Stage 10: Time for Holiday Festivities!!!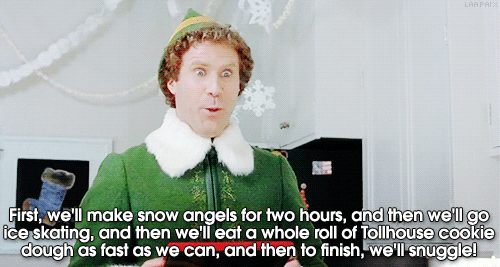 Everything is done, and you can officially spend time with your family and friends. How? By building a snowman, destroying it with snowballs and having some hot cocoa.
Another thing we like to do is go out around town and look at the Christmas lights. Every family has a few holiday traditions, like making Christmas cookies, Elf on the Shelf, the traditional Christmas Eve present or leaving milk and cookies out for Santa.
There are some people who don't celebrate Christmas and instead celebrate Hanukkah and Kwanza, for example. They celebrate it because it is part of their family or religious culture.
Stage 11: Christmas Eve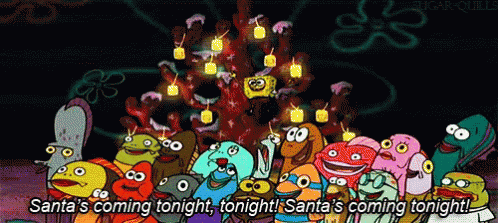 T'was the night before Christmas, when all through the house, not a creature was moving, not even a mouse. The stockings were hung, the cookies and milk were set..."Santa please come" the kids seamlessly wept.
As the children go to bed happily, the parents start to fret rapidly.
"Last Minute Shopping" is something left to be done,
Getting gifts and wrapping them for everyone.
During the holidays it's not about the gifts that we go after,
It's all about family and bringing joy and laughter.
Doing this will spread Christmas Cheer,
MERRY CHRISTMAS and HAPPY NEW YEAR!!!!
Stage 12: The day we've all been waiting for – CHRISTMAS!!!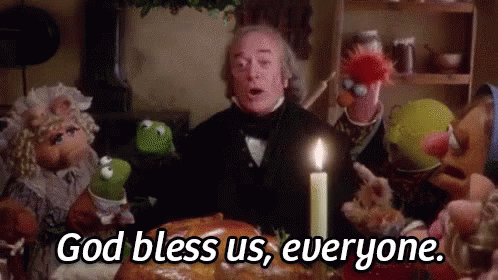 IT'S FINALLY HERE!!! It's Christmas Day! Christmas lovers wake up with the energy of enough coffee to last about four to five hours and run to the tree to see the presents underneath. Most families open presents first thing in the morning, some wait until after breakfast and some do both.

As each gift is given to you, it's opened with excitement and hope that it's one of the hottest gifts this season. But maybe, it turns out to be something you were not expecting.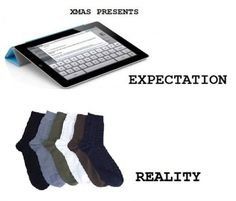 Expectation: iPhone X
Reality: Clothes – because you need them.
However, there are always a few gifts you'll like, such as money, gift cards or a new car. But in the end, we all have to be thankful for everything.
After gifts have been exchanged and stockings opened, it's time to clean up the biggest mess of all – the torn up wrapping paper all over the floor. Family continues to hang out and have a big lunch, even knowing that breakfast already filled you up. After a little while, you clean up and enjoy your gifts as if it was your birthday.
Then life goes back to working and paying bills.
BONUS: After Christmas Regret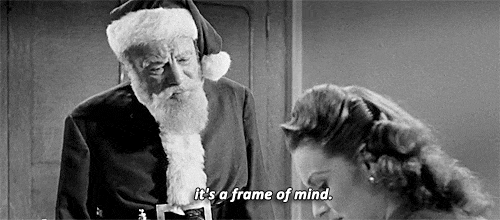 "Christmas isn't just a day. It's a frame of mind."
- Valentine Davies, "Miracle on 34th Street"
The Next Day: "I wish Christmas could happen every day!"
Christmas lovers keep forgetting it's over and won't happen again until next year. They go to work or school miserable because of all the fun they had over the holidays.
However, to give the spirit of Christmas some longevity, some people continue to bring Christmas joy and spirit for months on end. Some of them live in places that encourage Christmas all year round, such as Alaska, Michigan, Pennsylvania or Indiana.
364 days left to go until next Christmas with other holidays in between. Better start planning out the gifts and decorations!
I'll leave you with this quote from Dr. Seuss that sums up the true meaning of Christmas: