As a veteran of the East Village, I spent a lot of time wandering around the streets looking for good grub to eat. After two years of searching and eating, I have picked my top 12 favorite spots for a yummy snack or meal for whenever you're in the area.
1. Butter Lane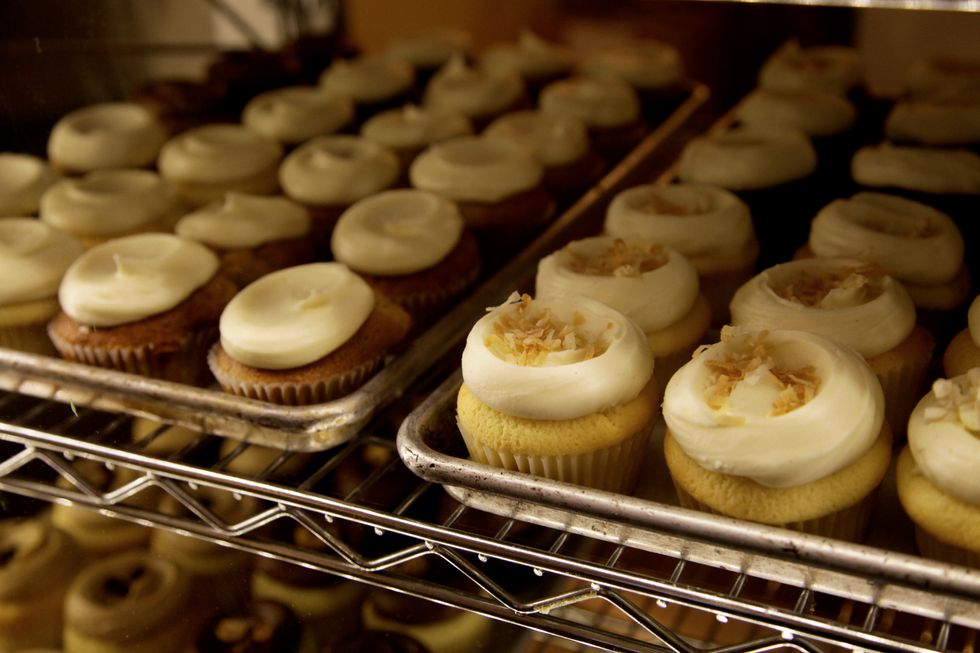 An adorable cupcake place tucked away in East Village. Not only do they serve the MOST AMAZING CUPCAKES I HAVE EVER HAD but they also offer cupcake workshops. That's right. You can sign up for a class and spend an afternoon learning how to make these lovely things.
Address: 123 E 7th St, New York, NY 10009
2. Panya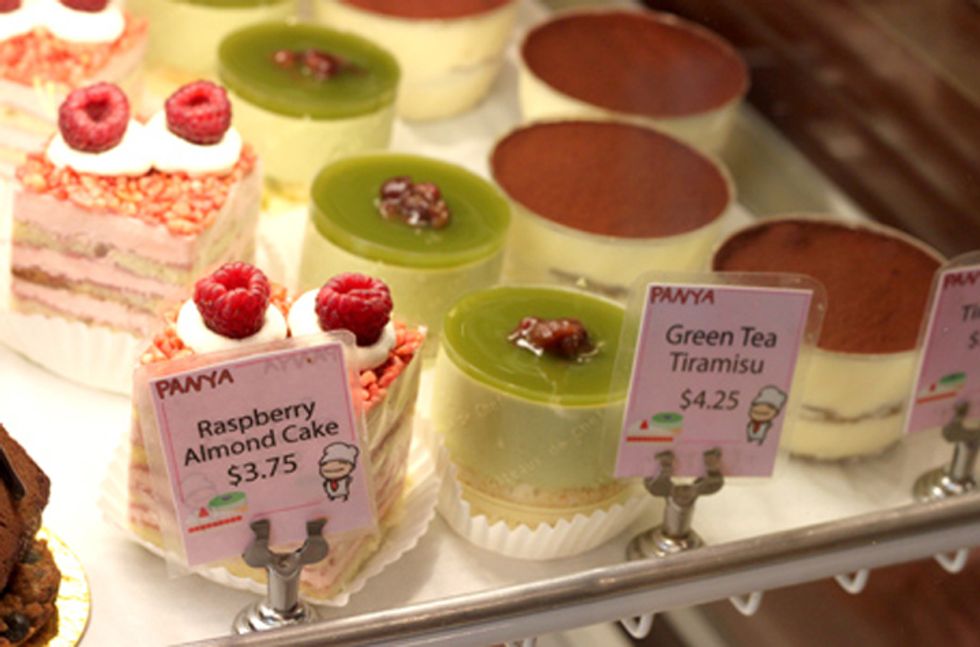 This is a Japanese bakery/food joint located in "Little Japan", aka 9th street. Above it is Sunrise Mart, an exclusively Japanese supermarket. Go check it out for delicious breads, cakes and snacks, as well as quick curries, bento boxes and noodles for a quick lunch.
Address: 8 Stuyvesant St, New York, NY 10003
3. Paul's Da Burger Joint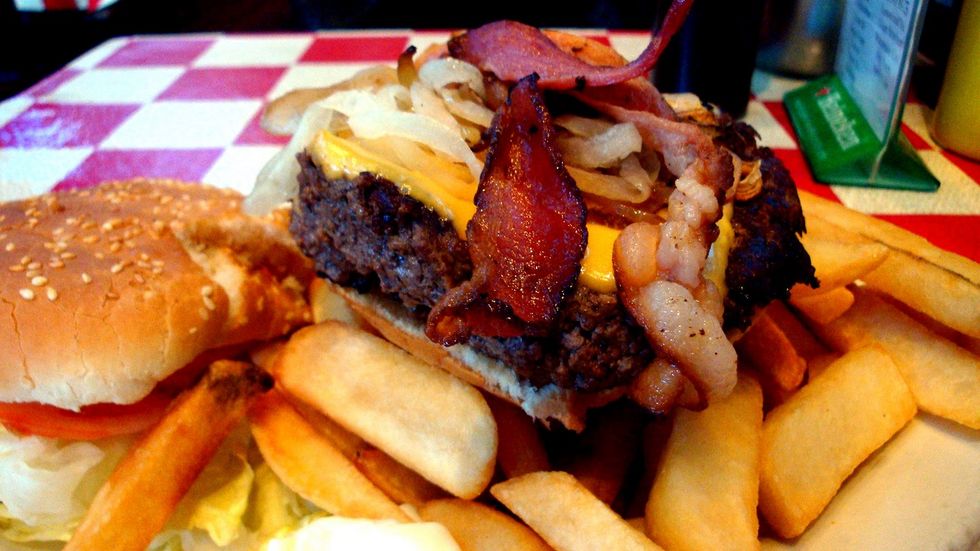 GUYS this burger is the one. Paul's is located right on St. Mark's Place and serves up incredible 1/2 pound patties with whatever you want on top. The atmosphere is 50s diner themed, and the fries and milkshakes are to die for as well. Note: they are a cash only restaurant.
Address: 131 2nd Ave, New York, NY 10003
4. Waffles and Dinges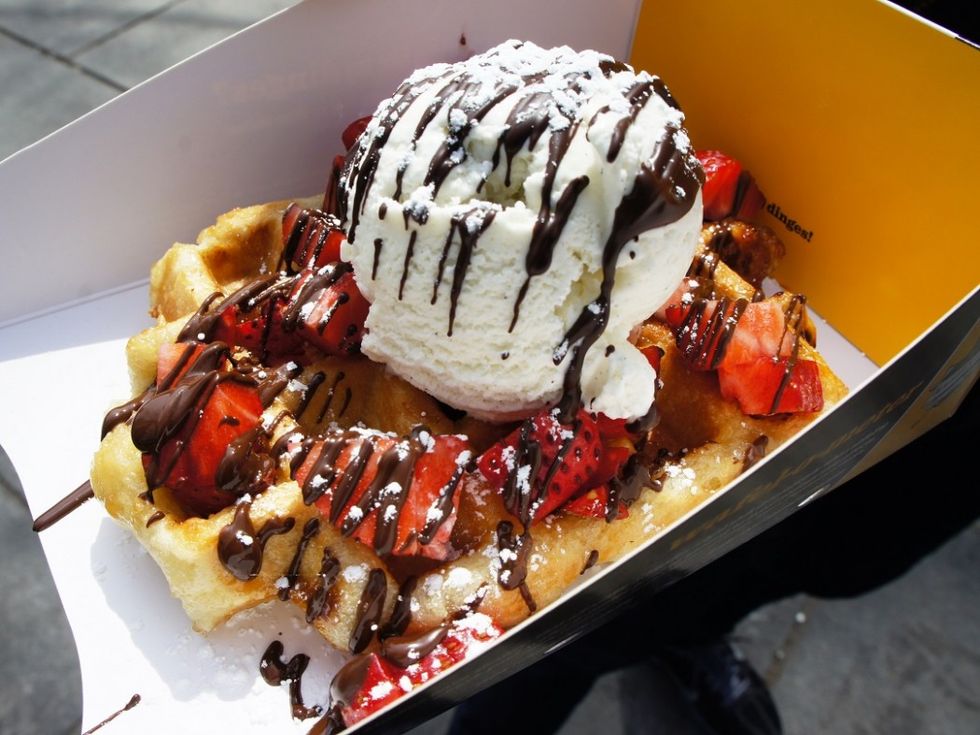 YES guys the waffle truck you see all around the city has a headquarters and it's in Alphabet City. Head on over for a sit-down meal of your favorite Belgian waffle.
Address: 15 Avenue B, New York, NY 10009
5. Ramen Setagaya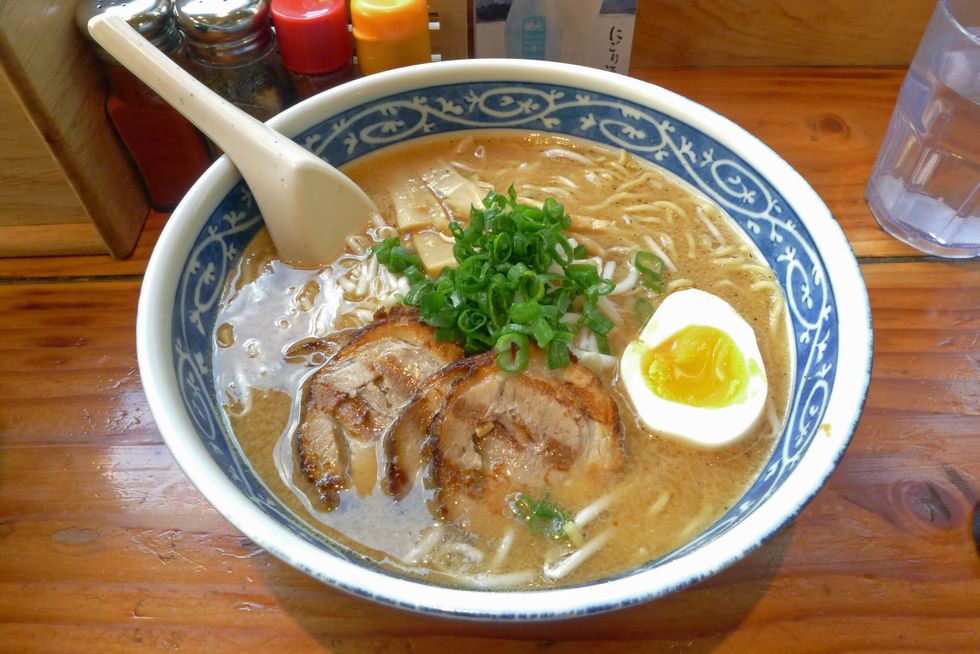 This place has been approved by my Japanese friends. Straight from Tokyo itself, Ramen Setagaya offers the best quality ramen in the New York--from the noodle, the meat, the egg (which everyone knows has to be the perfect amount of runny, duh), to the all-important broth. Mmmmm.
Address: 34 St Marks Pl, New York, NY 10003
6. Kossar's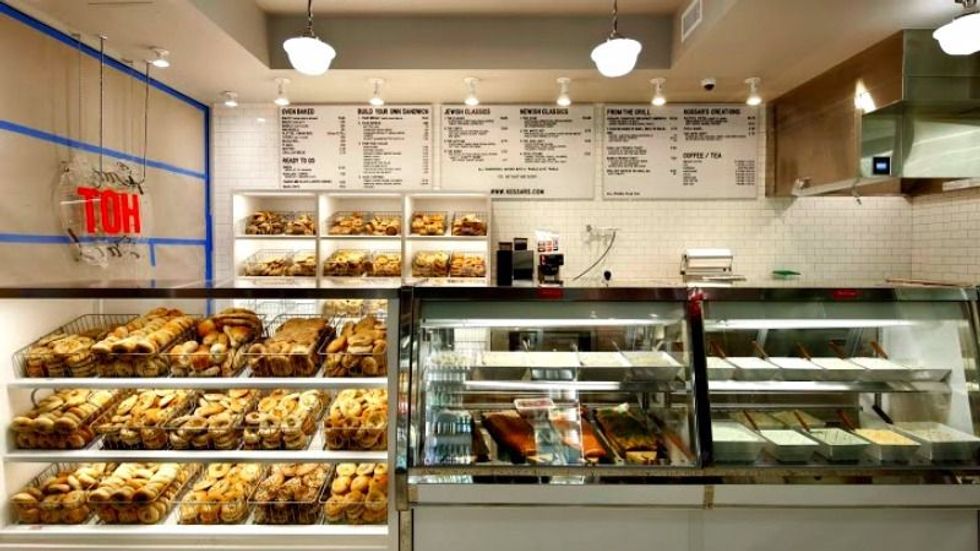 Kossar's is a renowned Jewish bakery that sells traditional Jewish breads like challah and bialys. They are also a good spot for bagels and sandwiches that won't disappoint.
Address: 367 Grand St, New York, NY 10002
7. T-Swirl Crepe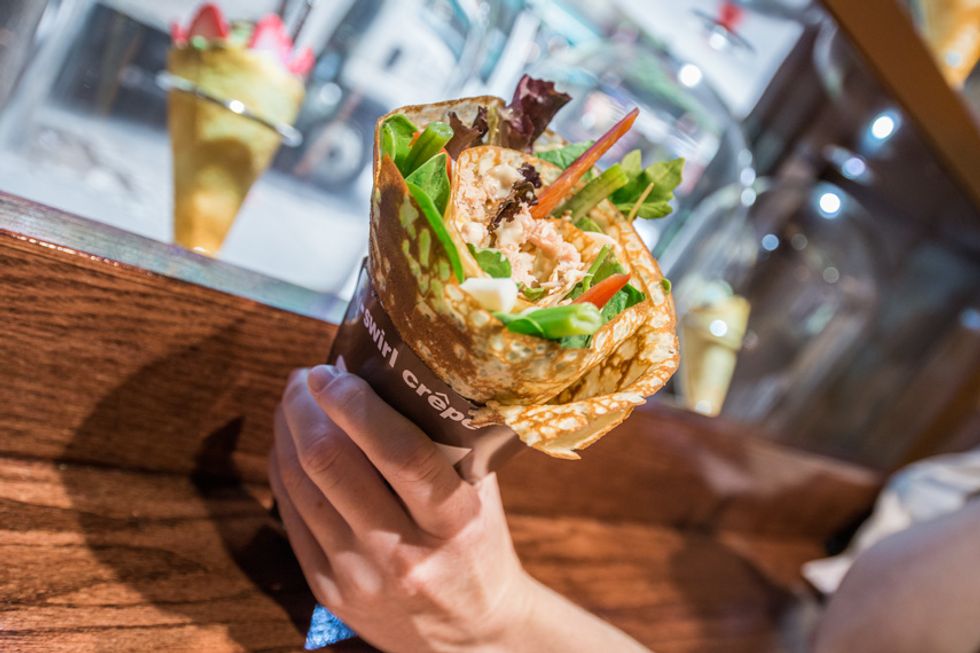 There is a great debate about Japanese-style crepes versus French. I vote for the former. They're generally cheaper and loaded with more stuff. Head over to 14th street for a big fat juicy crepe--sweet or savoury. You won't regret it.
Address: 247 E 14th St, New York, NY 10003
8. Joe's Pizza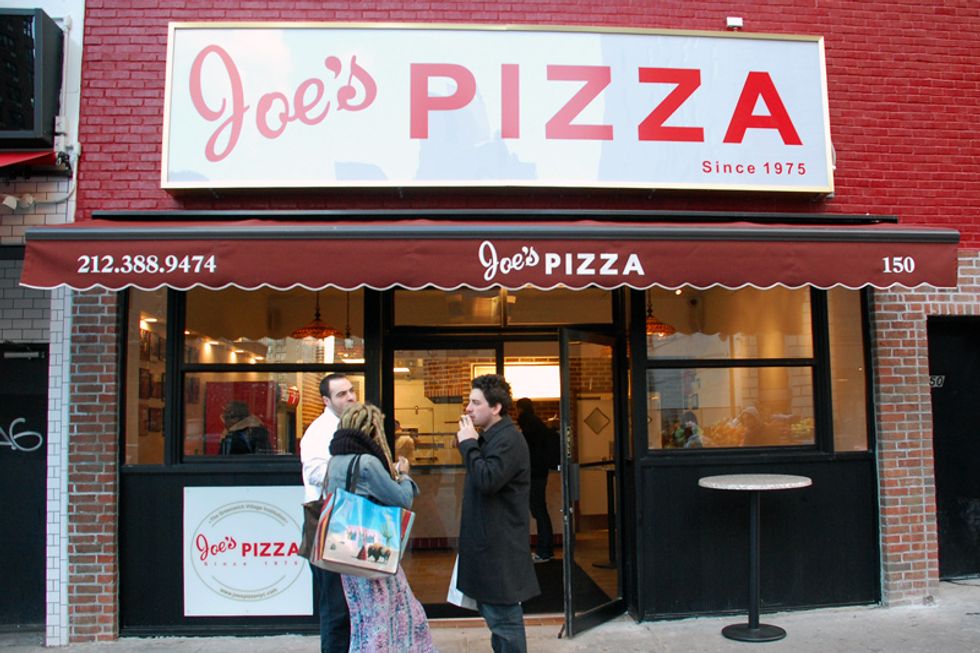 Yes, there is probably not a New Yorker out there who hasn't tried Joe's Pizza but that is why it deserves a spot on this list. Their pizza is just...different. Amazingly different. Swing by the one in either Village to grab a slice of New York's most famous pizza. Fun fact: An authentic Joe's is opening its doors soon in Shanghai, China.
Address: 7 Carmine St, New York, NY 10014

9. Pommes Frites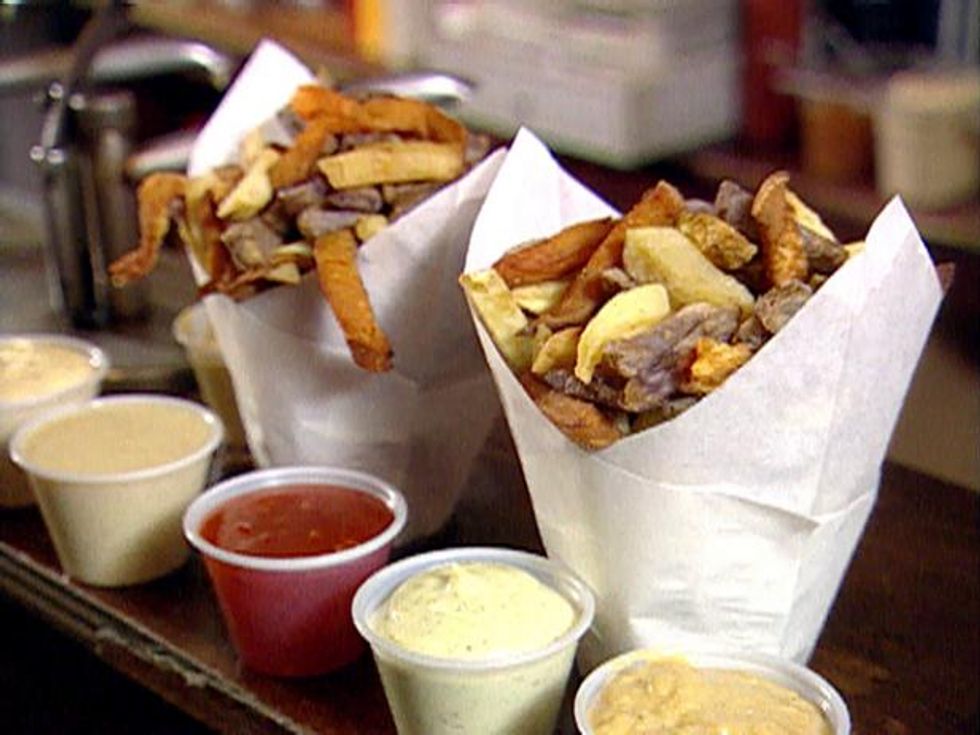 Yes, this is the place on 2nd Ave that burned down in the fire a few years ago. Fortunately, they've opened up a new shop in Greenwich Village and are busier than ever. They are a server of authentic Belgian fries with any sauce of choice. My recommendation: the Poutine--gravy and cheese over fries. Classic.
Address: 128 Macdougal St, New York, NY 10012
10. Big Gay Ice Cream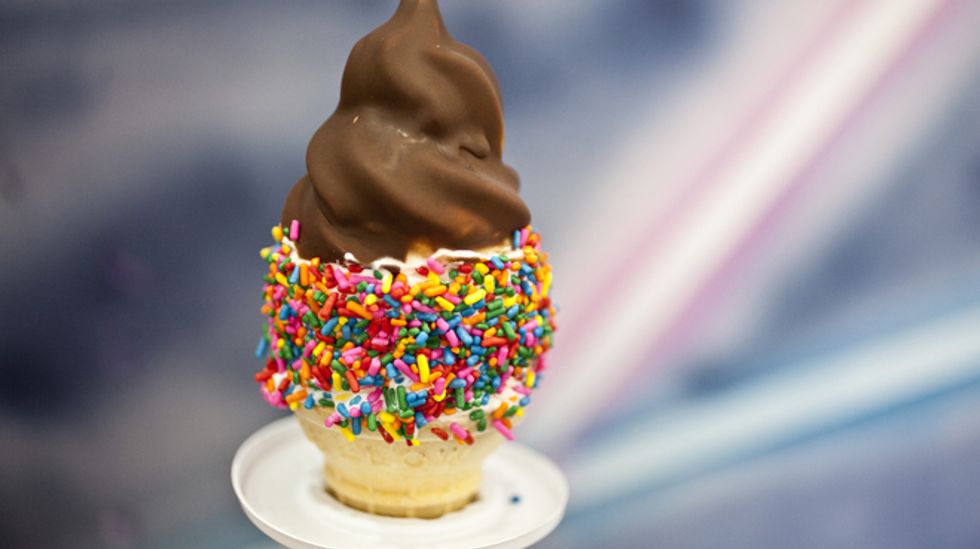 Another local claim to fame and rightfully so. Located next door to Butter Lane, East Village's Big Gay Ice Cream offers classic soft serve with a twist. It's definitely worth the weight (pun intended).
Address: 125 E 7th St, New York, NY 10009
11. Dan & Johns Wings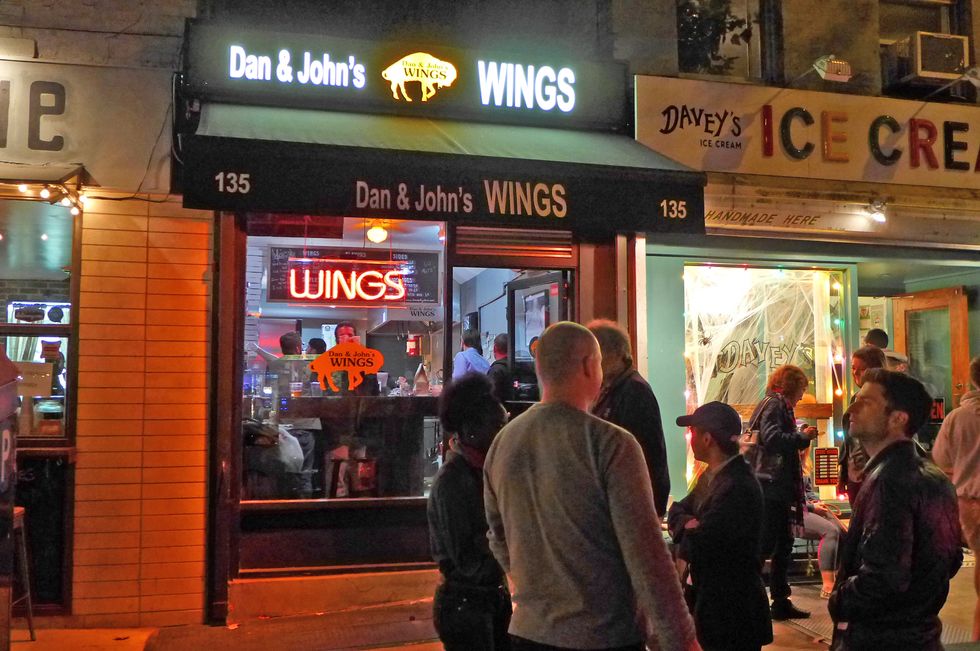 This whole in the wall wing's place may not look like much, but I swear by it. Quick and made to order, Dan & John's wings will give your taste buds a kiss from Wing Heaven itself.
Address: 135 1st Avenue, New York, NY 10003
12. Dominique Ansel Bakery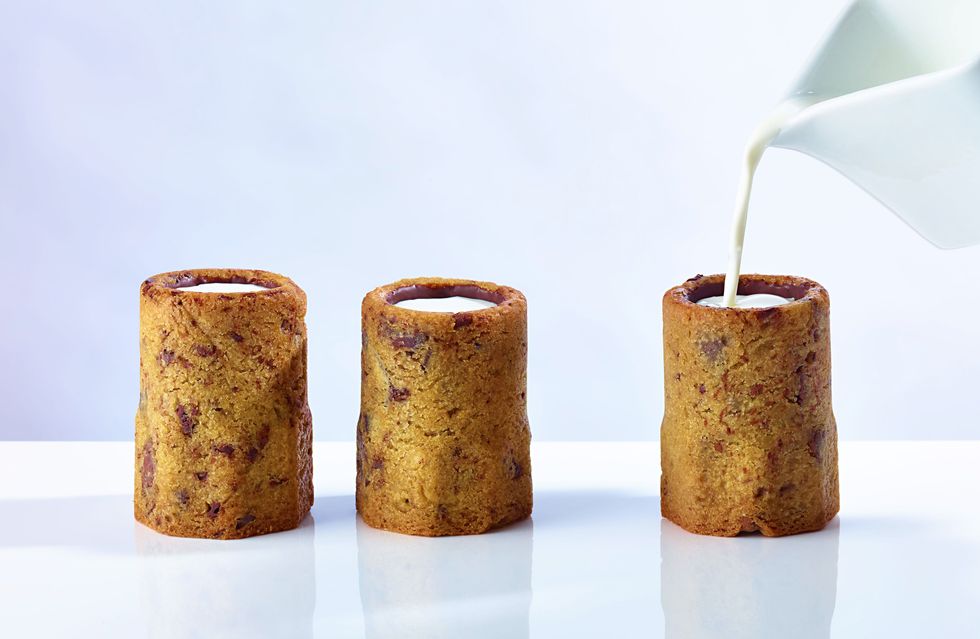 Apparantly the place that invented the "cronut". But more importantly: COOKIE SHOTS. Yes, that's right. Shots. Made of chewy chocolate chip cookie dough. Filled with fresh creamy milk. Finally, shots where you don't need ID.
Address: 189 Spring St, New York, NY 10012