Libraries are magical places. They hold so much potential, and the books that live in them are keys to unlocking parts of ourselves we never knew were there. Being surrounded by so much knowledge and achievement is special in its own right, but there are some libraries that shine even brighter because of the size of their collection, beautiful architecture, striking exhibitions, and more. Here are twelve such libraries that everyone should see in their lifetime:
1. George Peabody Library, Johns Hopkins University in Baltimore, Maryland, USA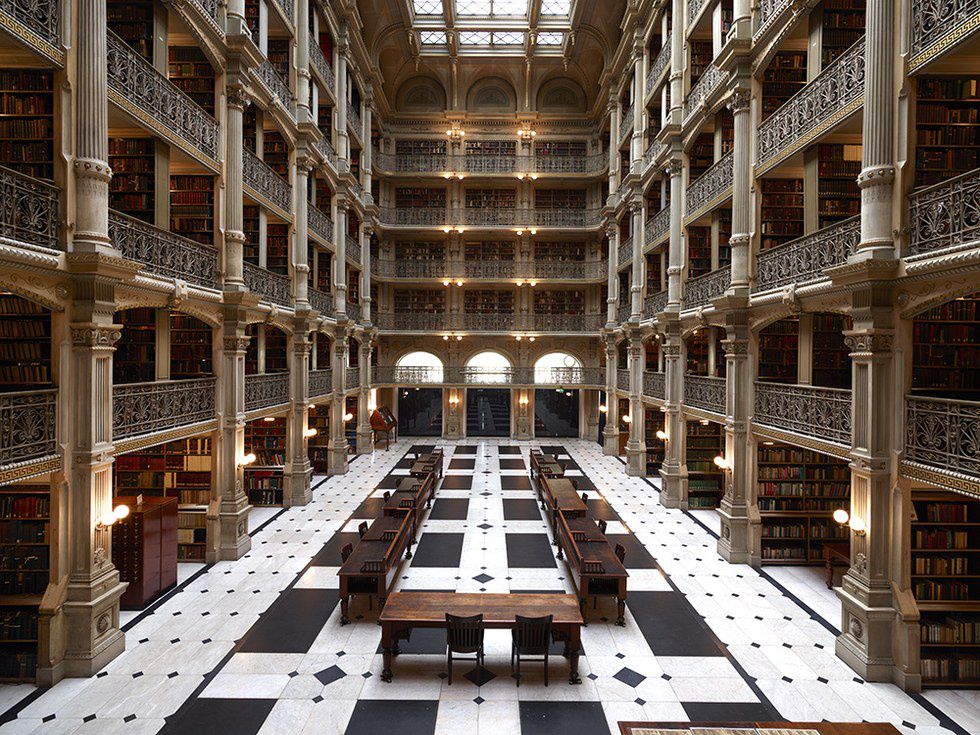 A stunning building that houses a remarkable collection of books, the George Peabody Library is a must see. It also makes the perfect setting for weddings, which the library hosts March through December.

2. Library of Congress in Washington, D.C., USA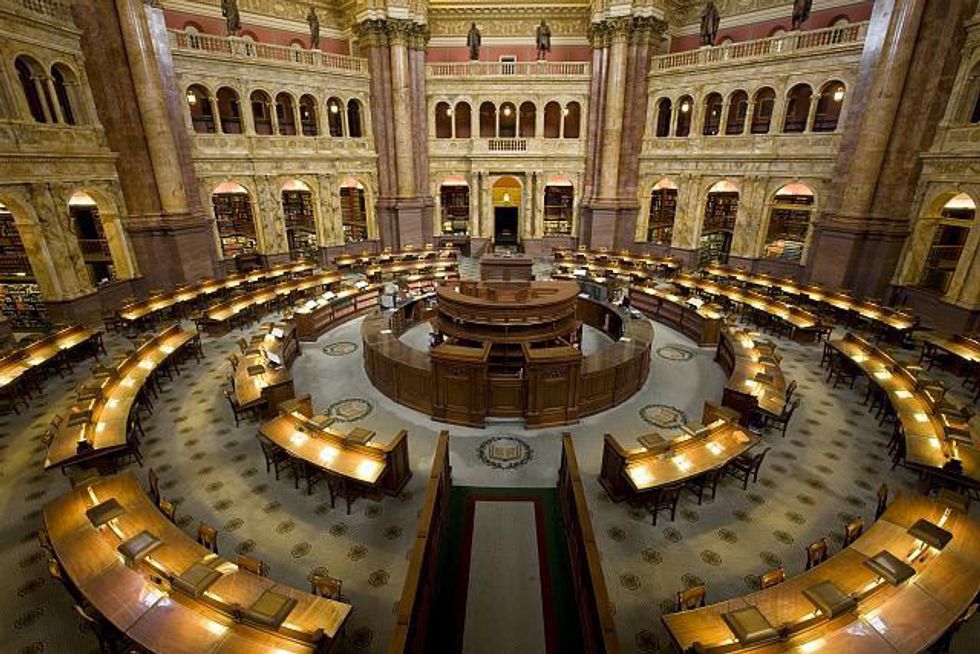 The Library of Congress is the largest library in the world and the de facto national library of the United States. Its collection is nearly universal, and the exhibitions held there year-round make a trip well worth it.

3. Central Library of Vancouver, Canada
Designed to look like the Colosseum, the Central Library occupies a city block in Vancouver that also contains shopping, restaurants, and parking.

4. The Admont Library in Admont, Austria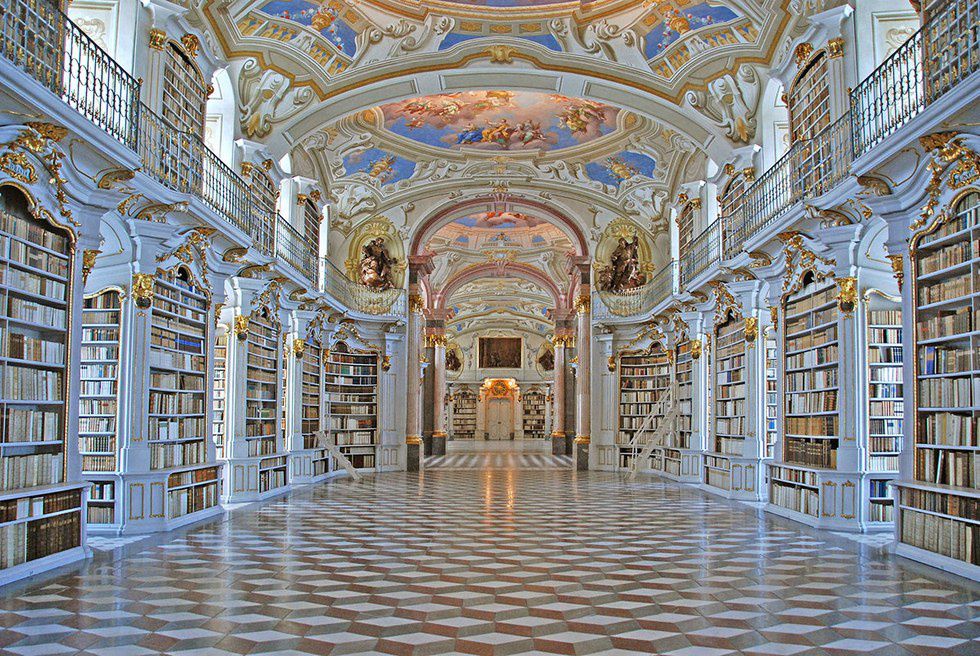 The Admont Library is the world's largest monastery library and is designed in the late Baroque style. It's open from March to November and is barrier free, making touring this beautiful building a breeze.

5. The Royal Library Of Copenhagen in Copenhagen, Denmark
This library, called "The Black Diamond," is famous for its exterior. It is the largest library in the Nordic countries and holds many historical and literary treasures.

6. The British Library in London, UK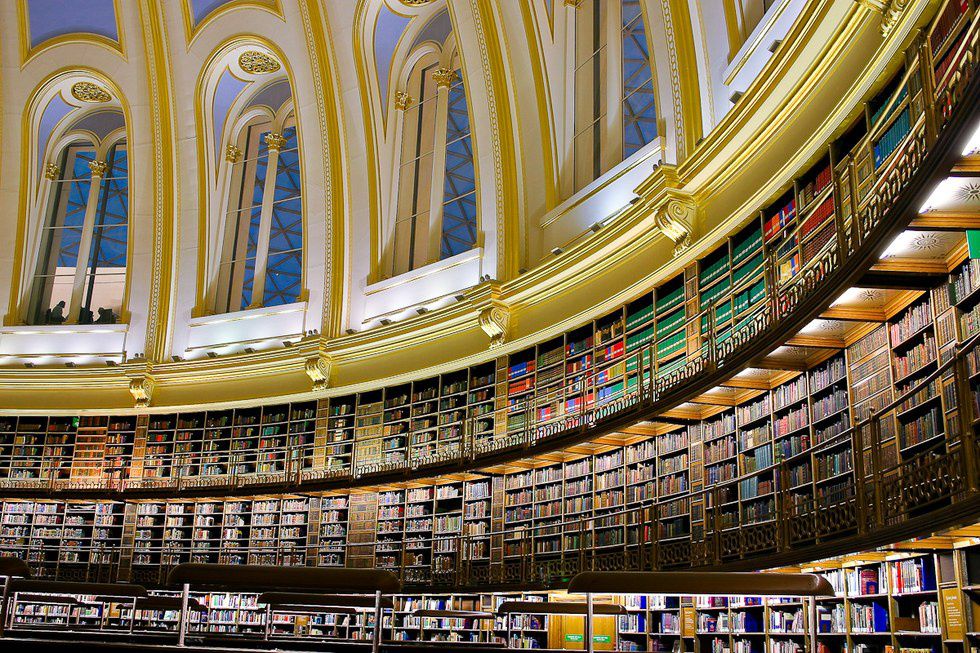 The main reason to visit the British Library is its excellent exhibitions. Everything from hand-written Beatles' lyrics to Jane Austen's writing desk are on display at any given time.

7. Beinecke Rare Book Library in New Haven, Connecticut, USA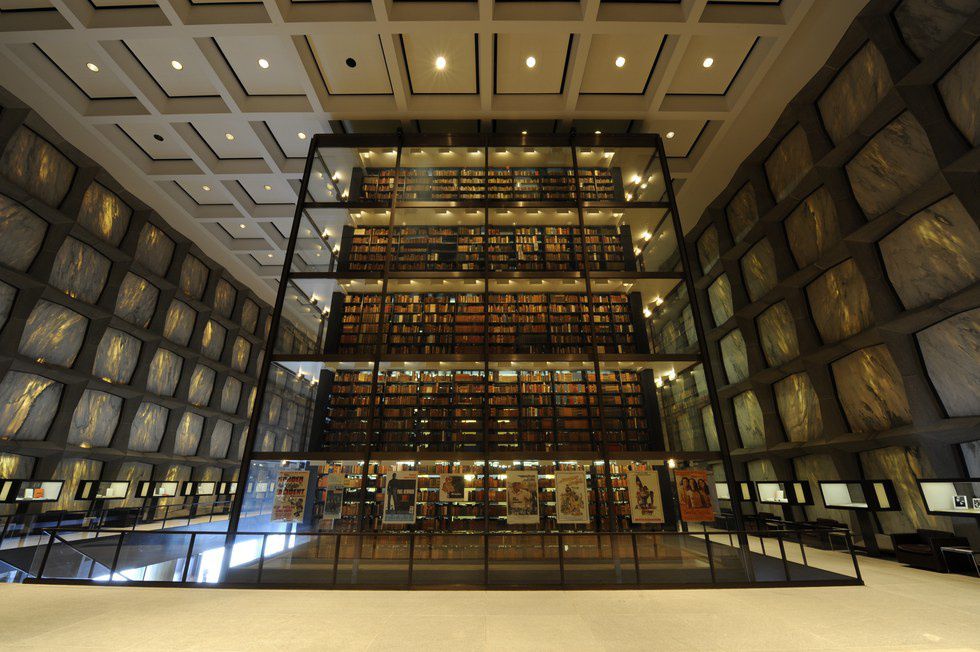 This massive collection of rare books is an absolute must for book lovers.

8. Alexandria Library in Alexandria, Egypt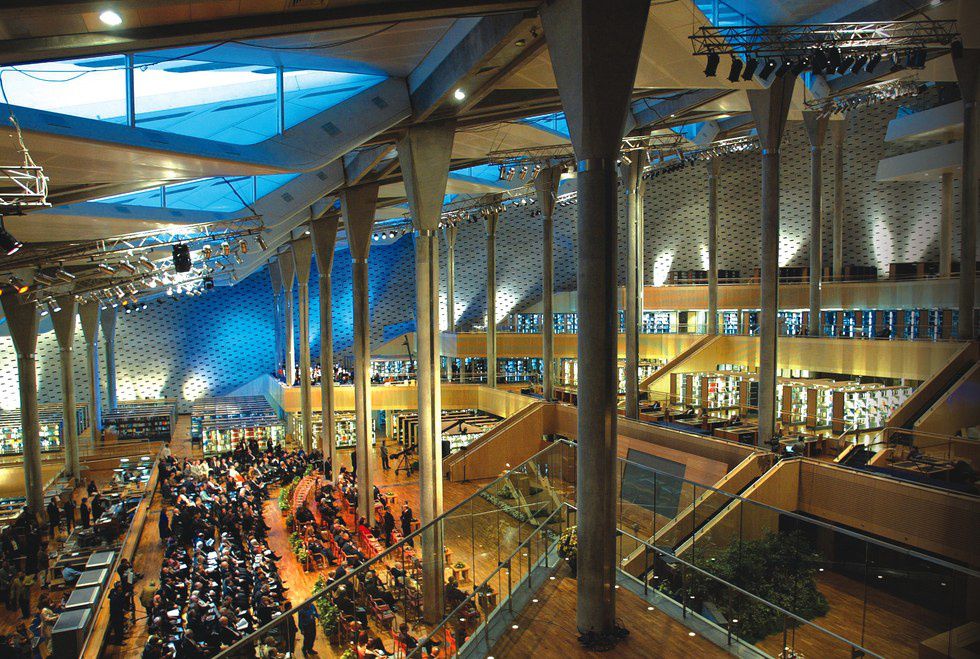 Designed to look like a sundial, the Alexandria Library pays homage to the lost library while ushering in a new center for study in Alexandria.

9. Trinity College Dublin Library in Dublin, Ireland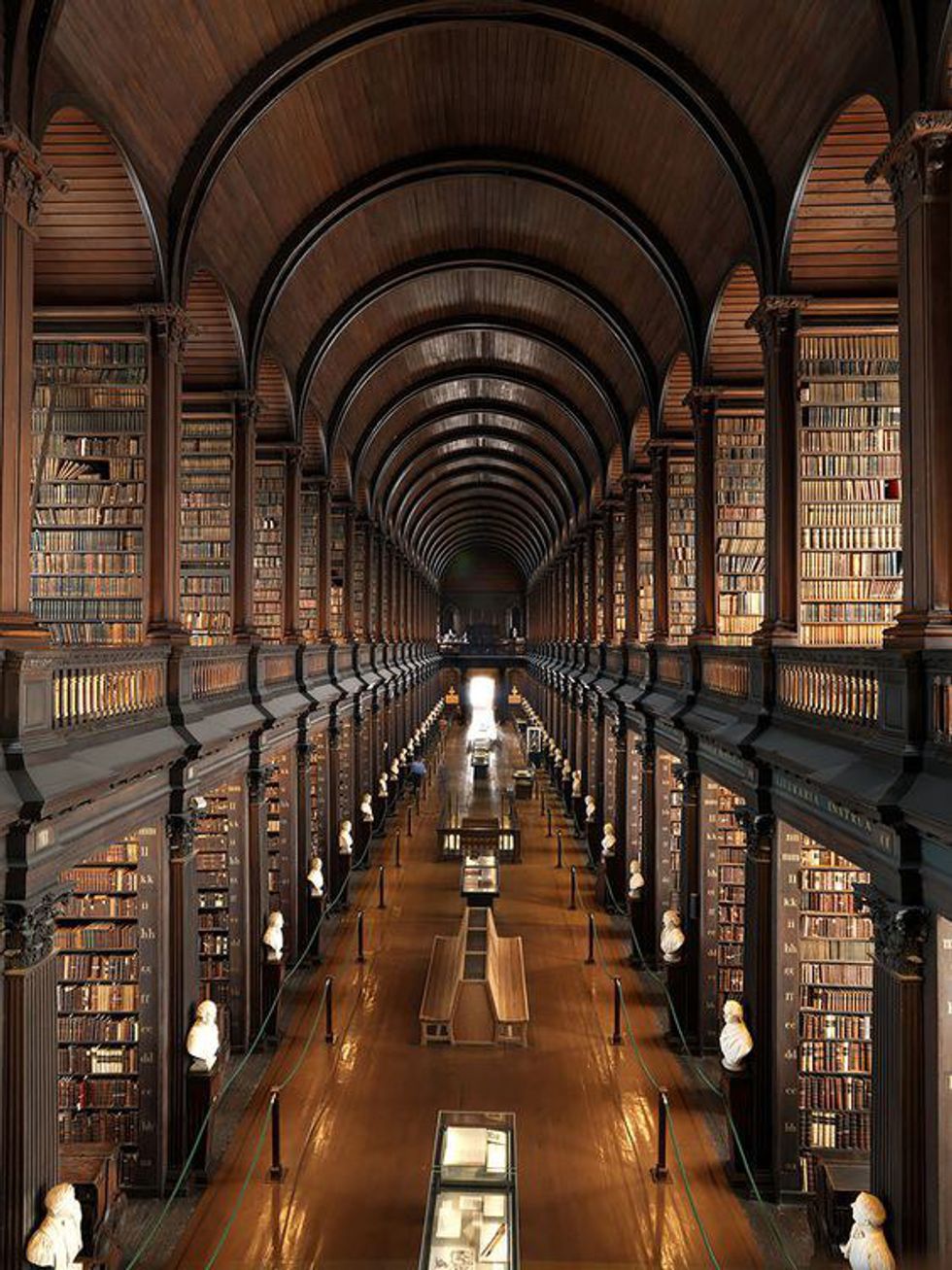 The Long Room, pictured above, is famous for appearing in Harry Potter and Star Wars and is a breath-taking collection of work. The Book of Kells is housed here and is on display when taking a tour.

10. New York Public Library in New York, New York, USA
With a copy of the Gutenberg Bible and 53,000,000 other books, you could spend forever browsing the collections housed here.

11. Royal Portuguese Reading Room in Rio de Janeiro, Brazil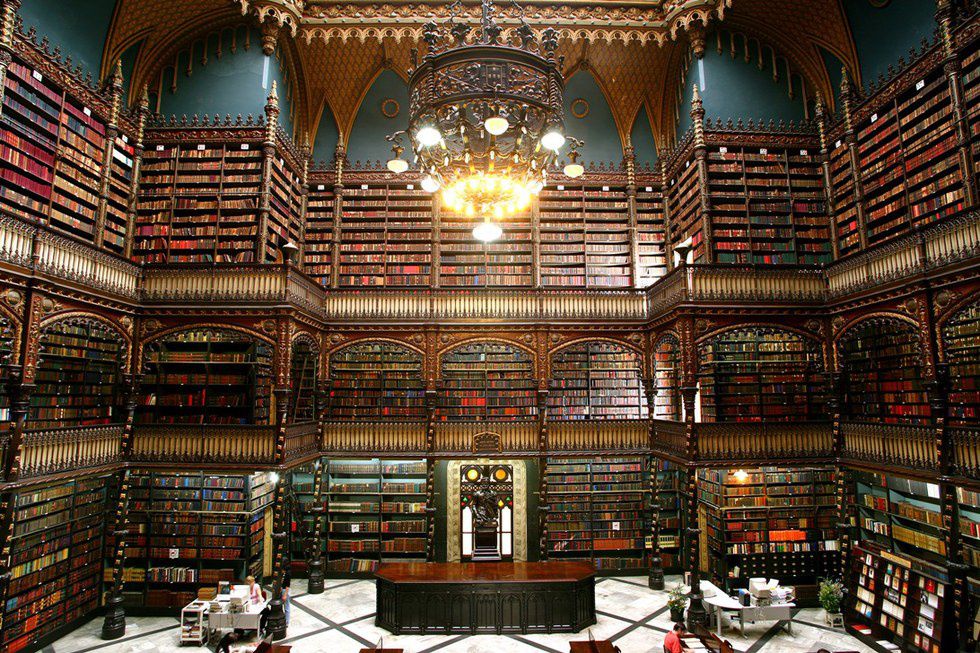 With three stories of Portuguese literature, maps, and proofs, this is one of the most photographed libraries in the world.

12. Kanazawa Umimirai Library in Kanazawa City, Japan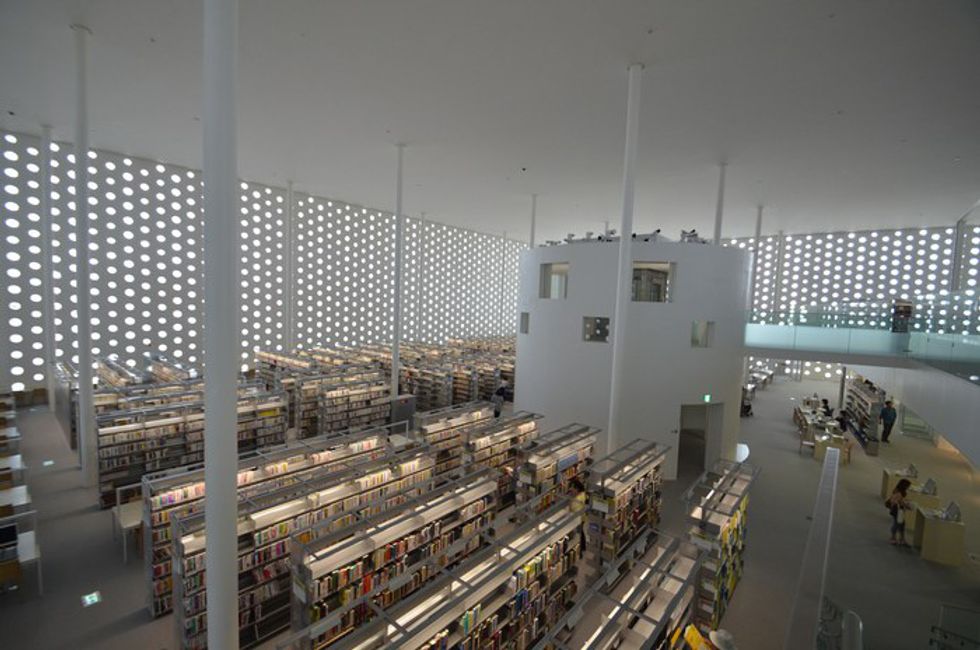 The interior of this library resembles a forest and is filled with soft light that shines through the walls. It is the perfect cozy study location for modern readers.