Whether you were forced to wear it or you begged you parents to let you wear it, every '90s kid will remember wearing these halloween costumes at one point or another...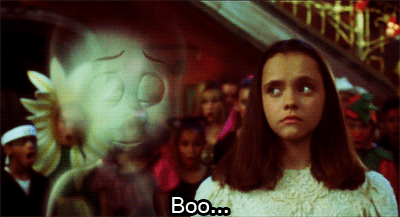 1. Barbie Cheerleader

2. Tinker Bell
Quite possibly the most magical costume you could be. Who wouldn't want to be a fairy for one night?
3. Power Rangers
A night of fighting of bad guys and wearing a super cool body suit...count me in.
4. Any Sesame Street Character
Between Elmo, Big Bird, Oscar and Cookie monster, the selections were endless.
5. M&M
I don't know about you, but I rocked my blue M&M costume.
6. Rolie Polie Olie
7. A train from Thomas and Friends
Choo, choo! Here comes Thomas.
8. Bob the Builder
Can we fix it? Yes we can!!
9. Winnie the Pooh, Tiger or Piglet
You can never go wrong with dressing up as Winnie the Pooh no matter what age.
10. Ninja Turtles
This was the perfect costume for you and your friends...squad up.
11. Teletubbies
12. Hannah Montana