Halloween is not every person's forte. Sure, when we were young dressing up in crazy costumes and going door to door for candy was fun. But what about now? As a young adult, looking to spend $50 on a costume to wear for one night out that will probably end up getting destroyed anyway is no fun feat. Wanting to save money while being in the Halloween spirit calls for simple DIY costumes. Whether it is simple as a t-shirt with a screen print or as elaborate as your favorite Disney character all done up, here are 12 different costumes for someone in the Halloween spirit on a tight budget.
1. Bank Robber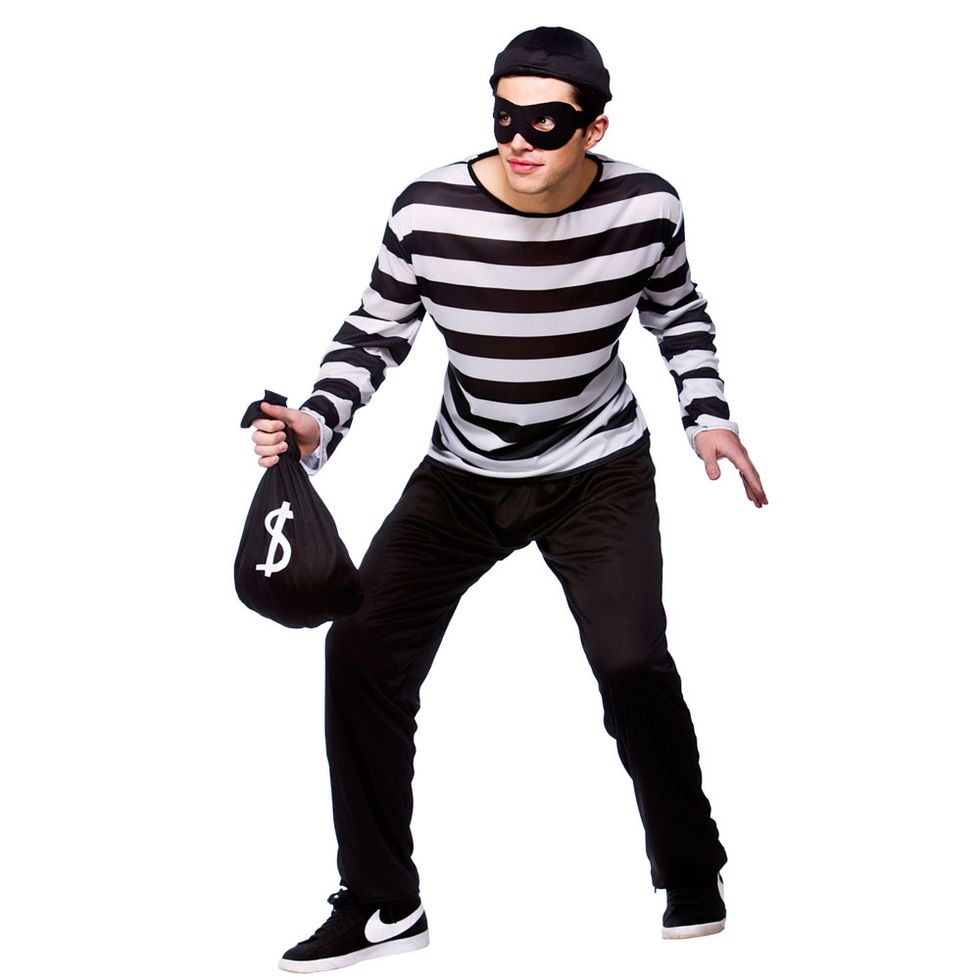 This is a very simple costume for both men and women to pull off. Wear black pants, black-and-white striped top, black mask and then add a black bag with a dollar sign. You will look like you actually are trying to be a thief!
2. Computer Error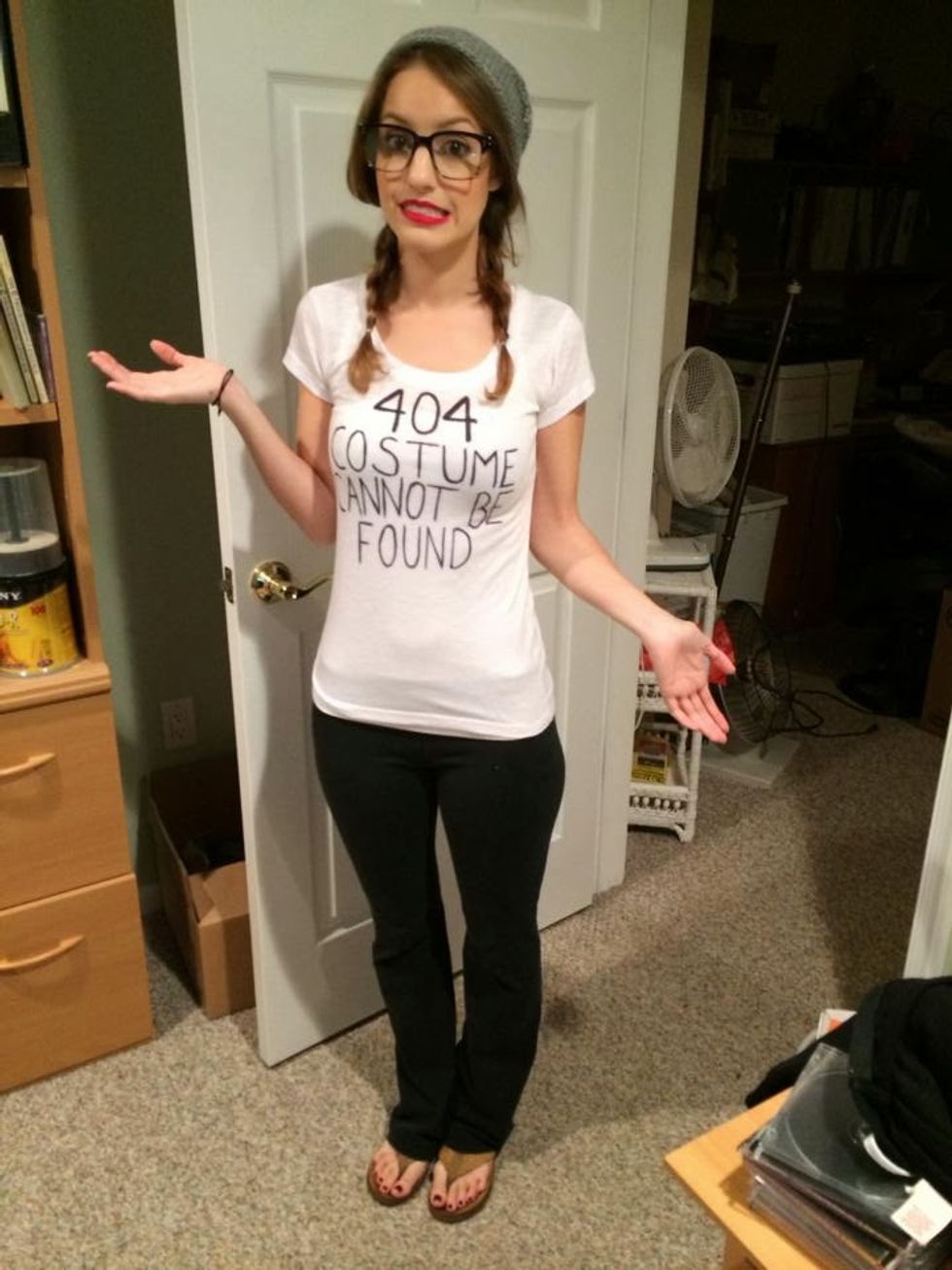 Going to a last minute Halloween party? Throw this costume together in less than five minutes. Get an old white t-shirt and a sharpie. Then write "Error 404: Costume Not Found" on the shirt. You are now a computer error. Perfect.
3. Morton Salt Girl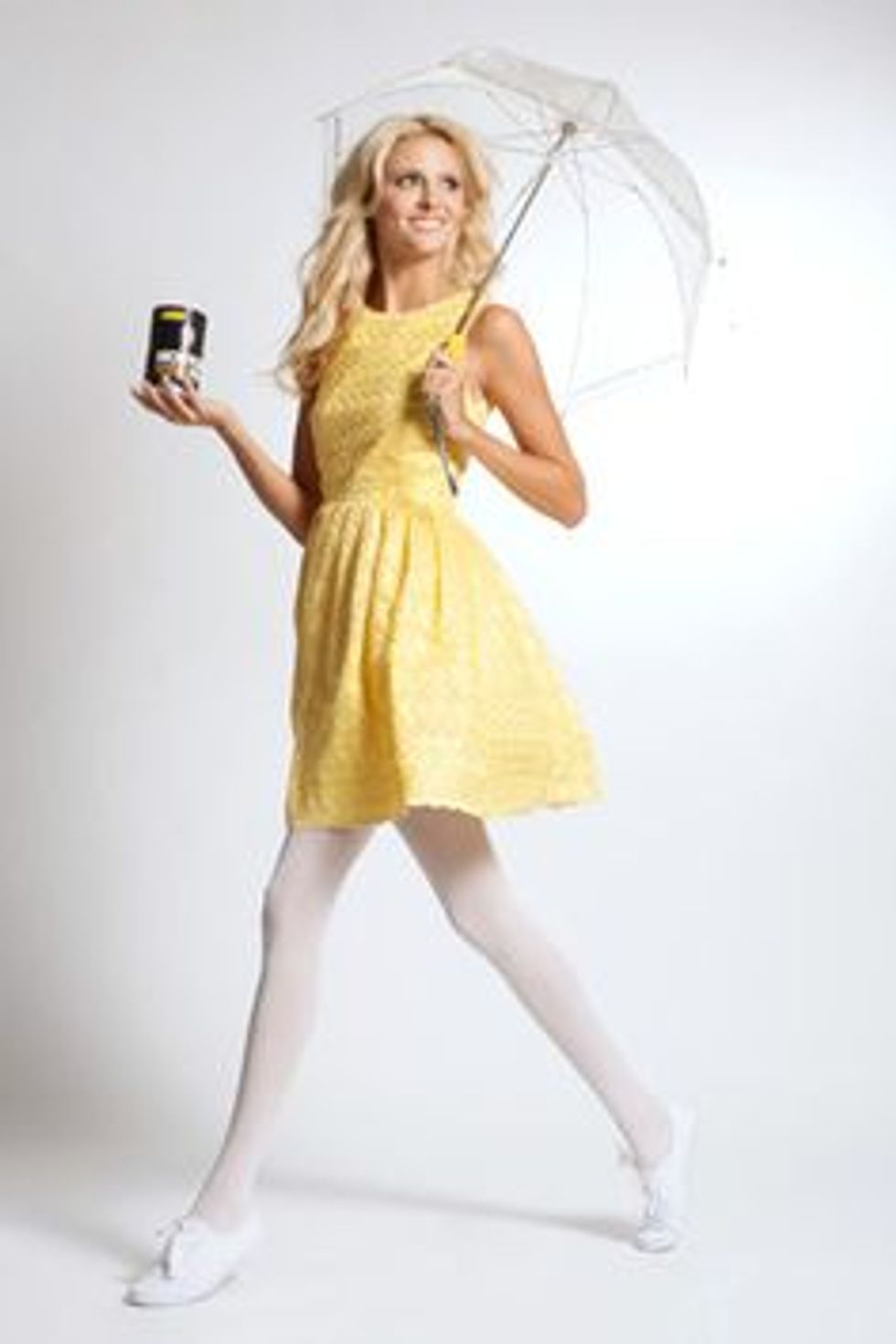 Want a unique costume that will be sure to draw an eye? Be the Morton Salt Girl. Grab a yellow dress, white shoes and a umbrella. It is like you are twins.
4. Agnes from "Despicable Me"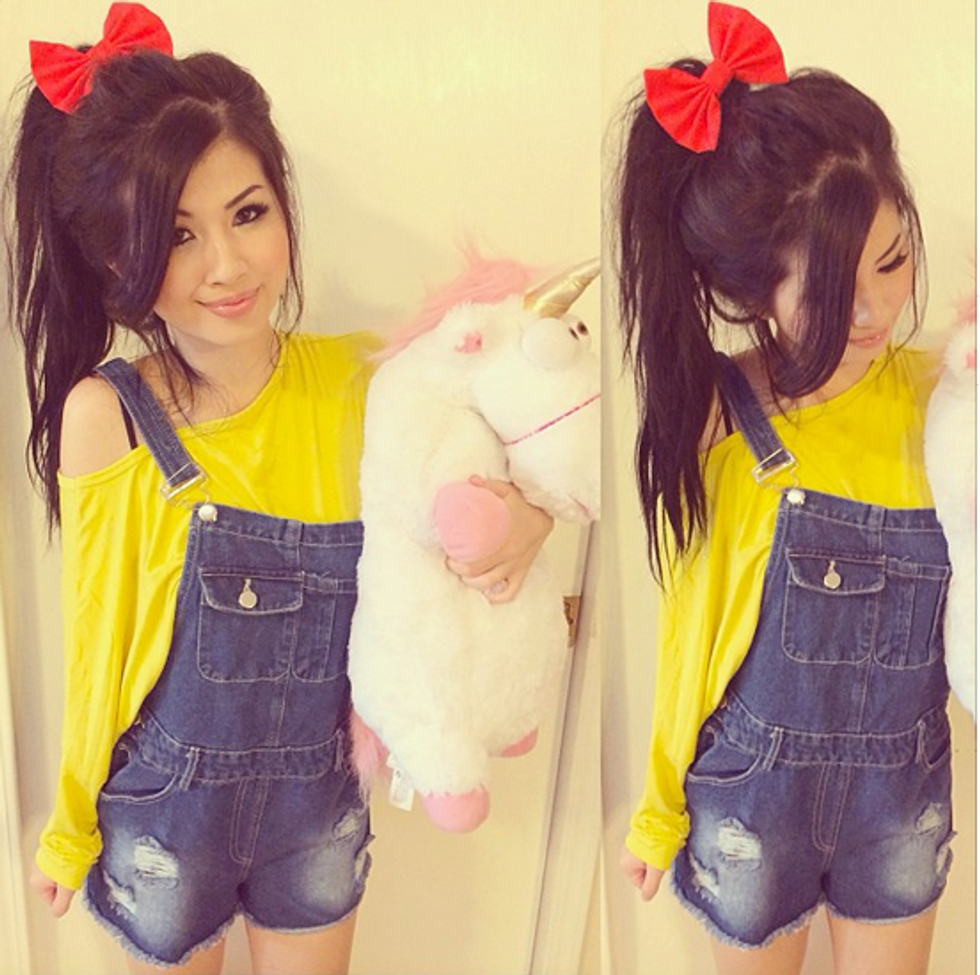 Who can resist the cuteness of Agnes from "Despicable Me"? Grab a pair of overalls, leave one side un-hooked, rock a high pony and you are good as gold. Oh... but don't forget the fluffy unicorn!
5. Mermaid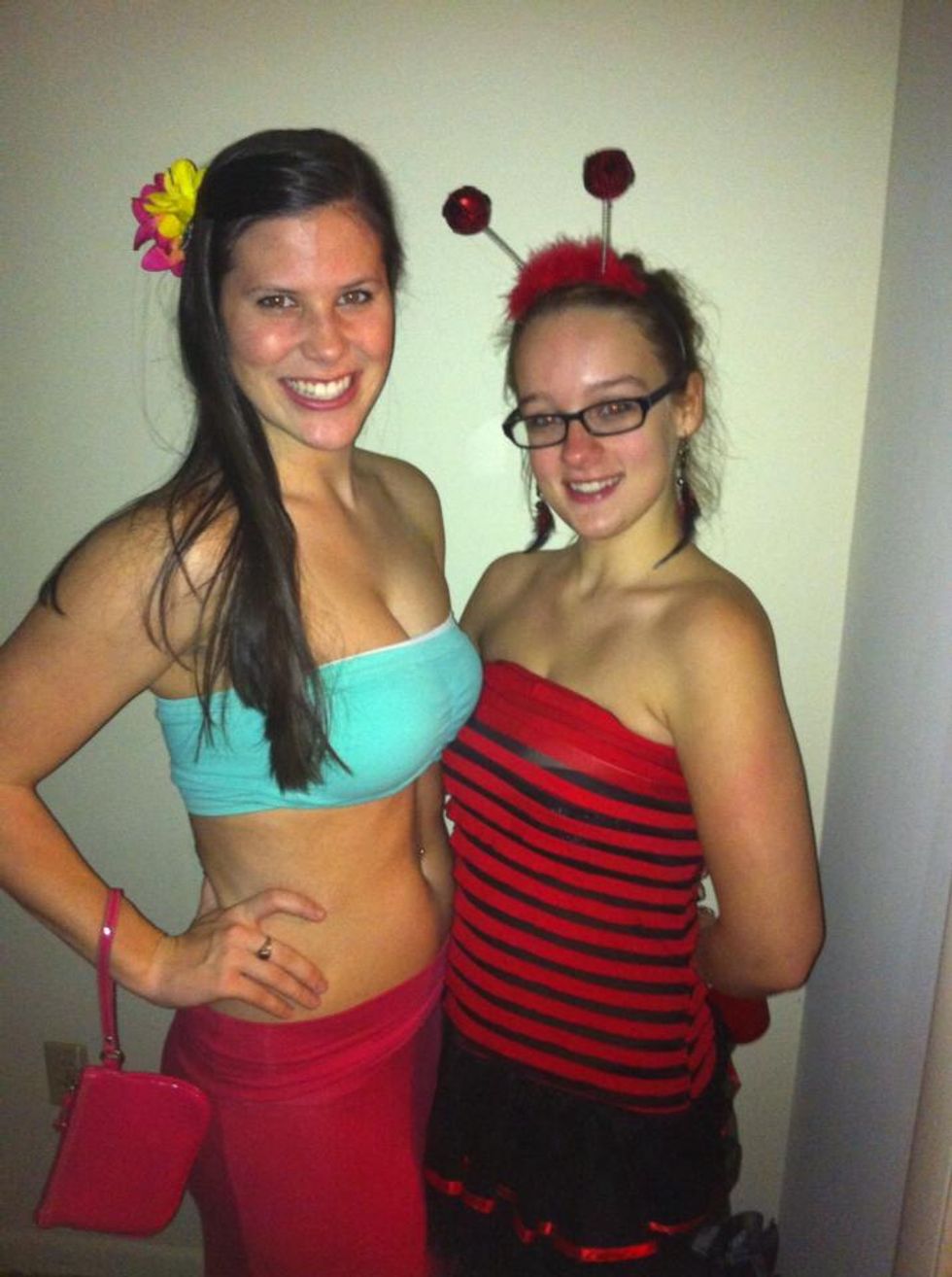 Look like you just swam out of the ocean with this easy costume fix! Grab a bright color maxi skirt, bright bandeau and some flowers in your hair. It is like you just washed up onto the beach!
6. M&M (or Skittle)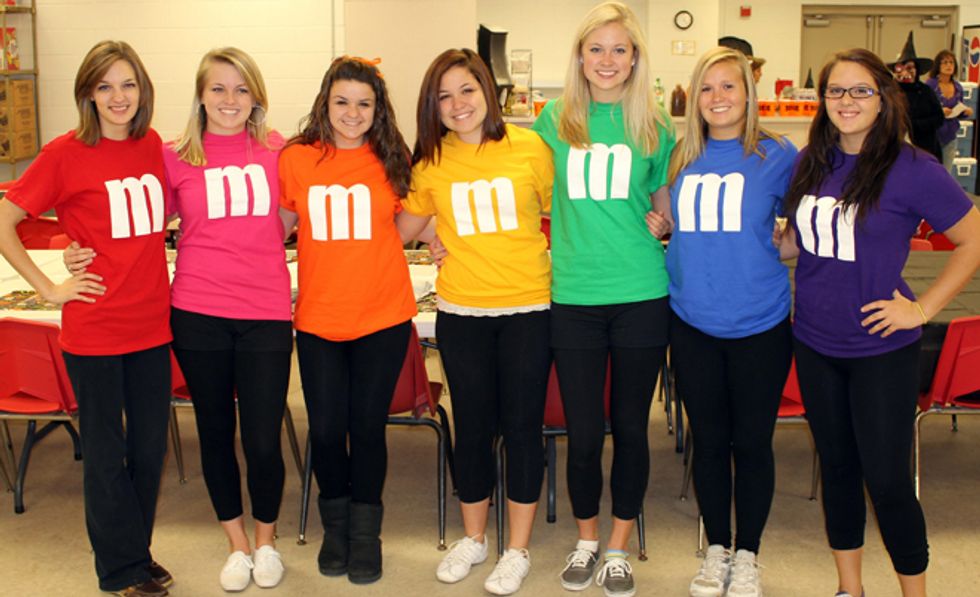 Who doesn't love sweets? Get this easy fix for a Halloween costume in a hurry with just a bright colored t-shirt with an 'M' added to the front (or 'S' for Skittles!)
7. Regina George from "Mean Girls"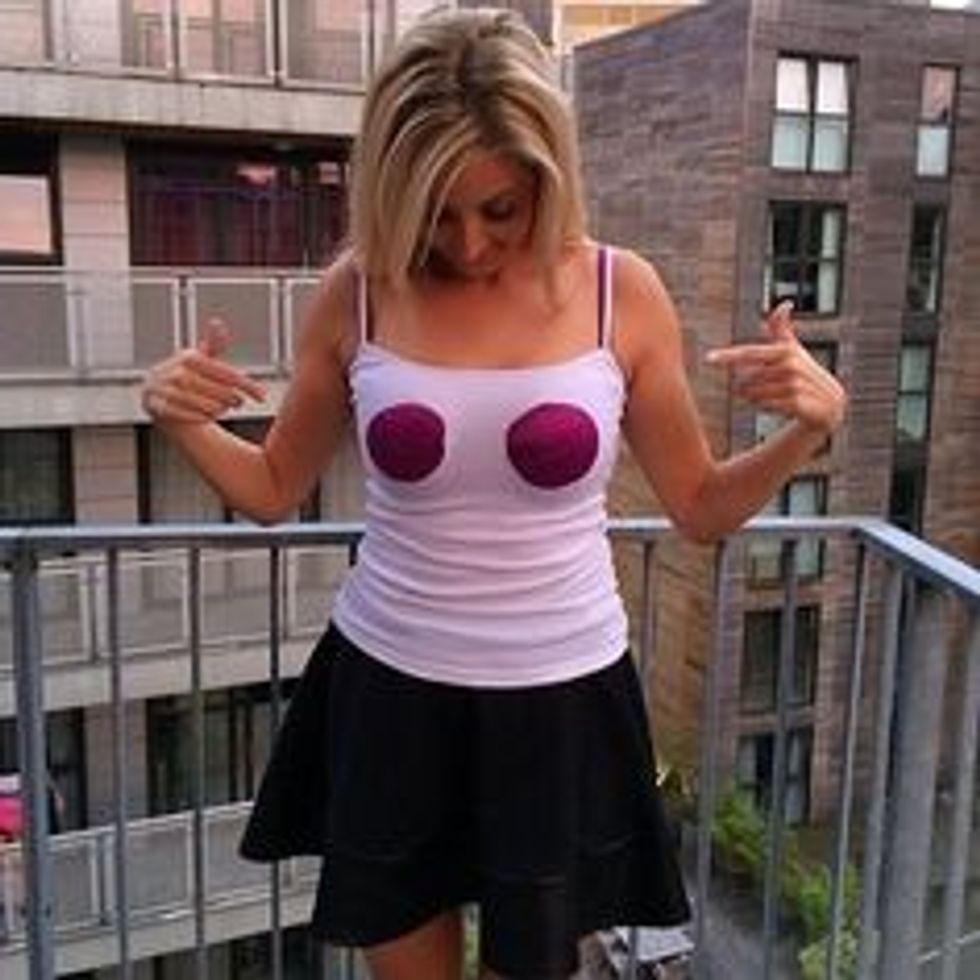 Everyone is just so jealous of how popular you are, right? You don't succumb to the childish games everyone tries to play with you, correct? Throw together this "Mean Girls" favorite with your everyday wardrobe. Grab a plain black skirt, bright bra and a tank-top you don't mind chopping two circles out of!
8. Sid from "Toy Story"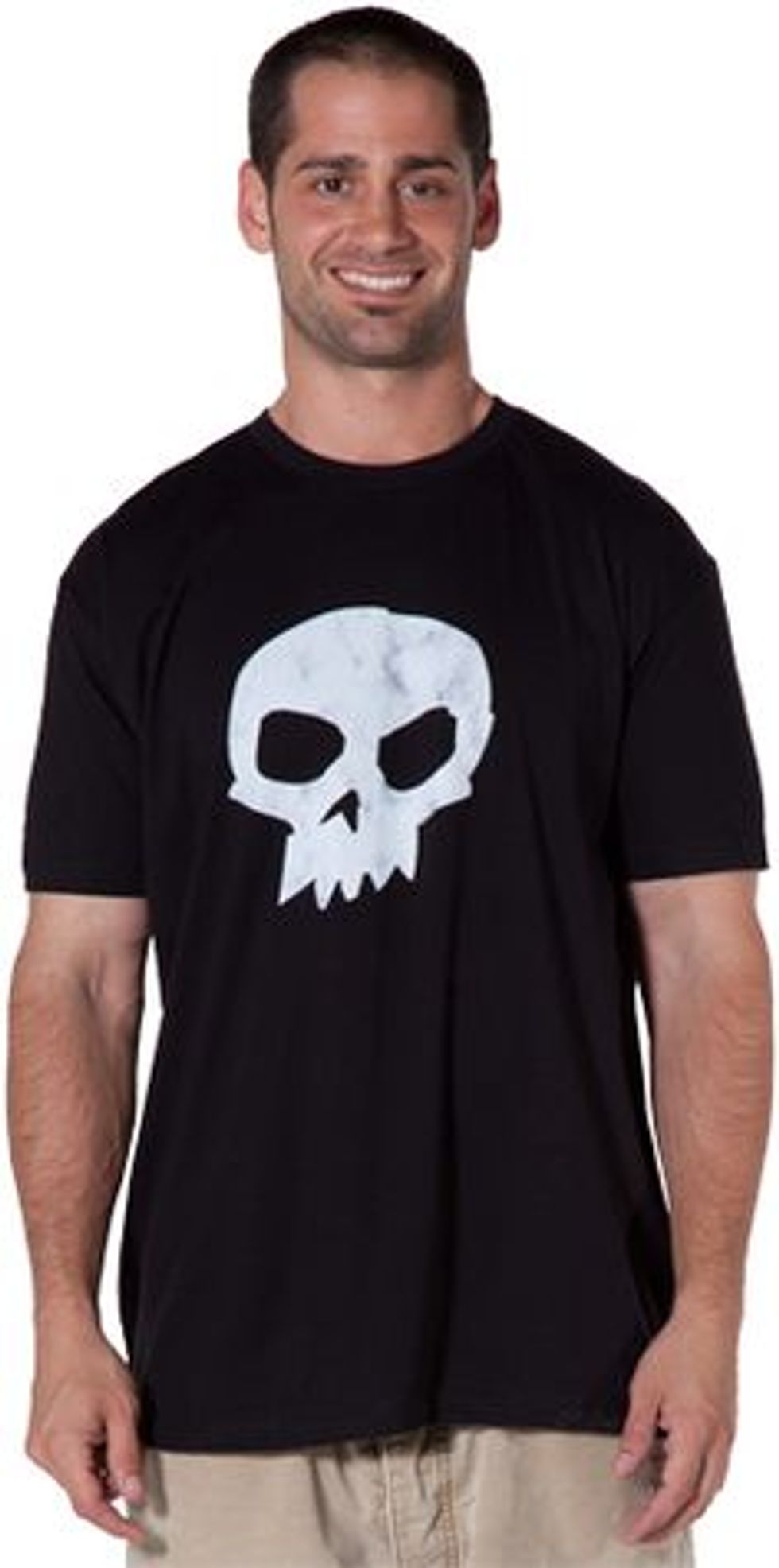 This has to be one of the simplest costumes for men who either don't care to go buy a real costume or don't want to spend the money. All this requires is a black t-shirt, a printer and some tape. Boom. You are now Andy's crazy neighbor who tries to destroy all toys.
9. Life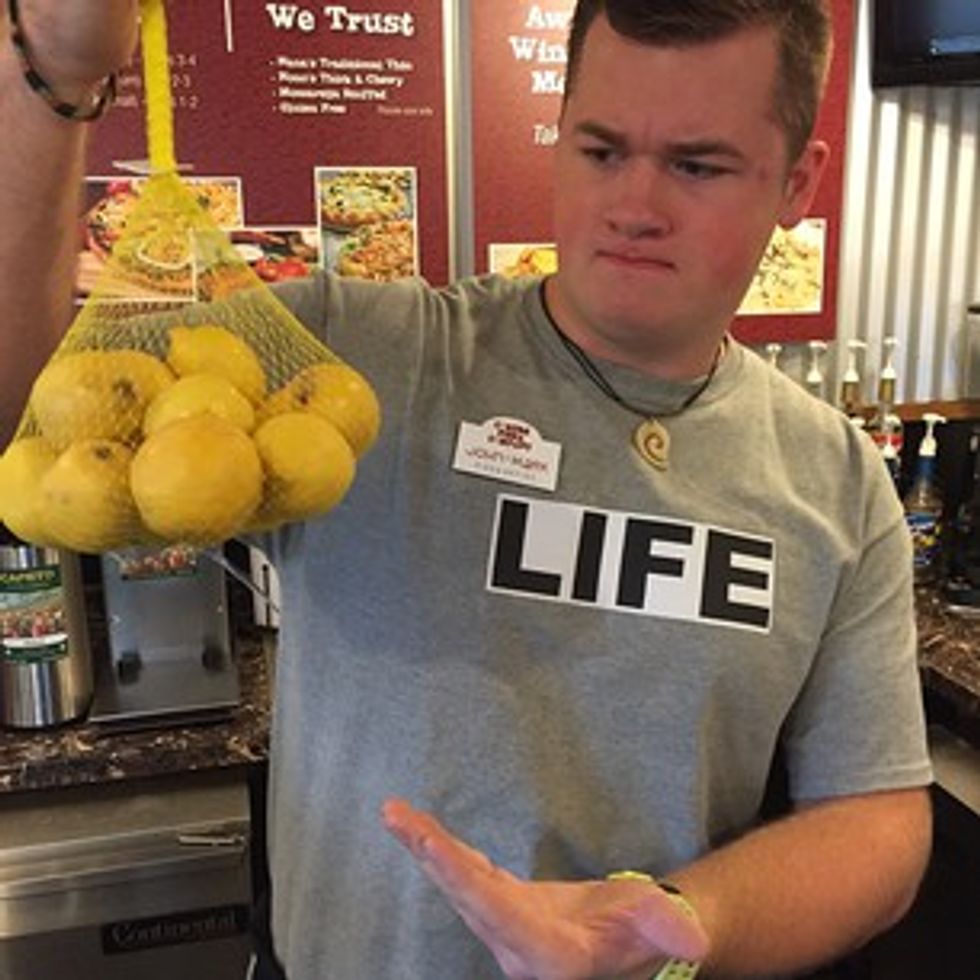 Everyone has always said, when life hands you lemons make lemonade. Where is this life they speak of though? That's right... it is you!
10. Three Blind Mice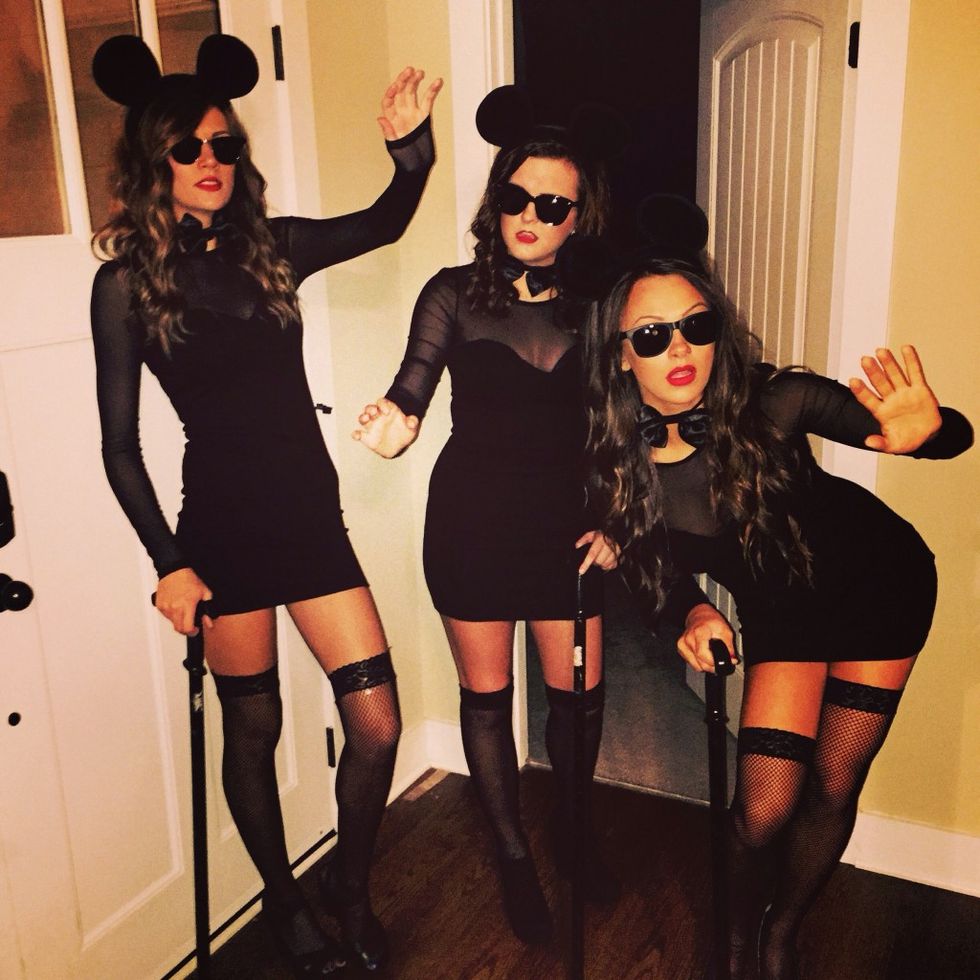 This is a good costume to pull off in a group effort! Get two of your best friends, dress in all black, get some sunglasses, mouse ears, bow ties and a few canes. You are now a classic trio.
11. Wednesday Addams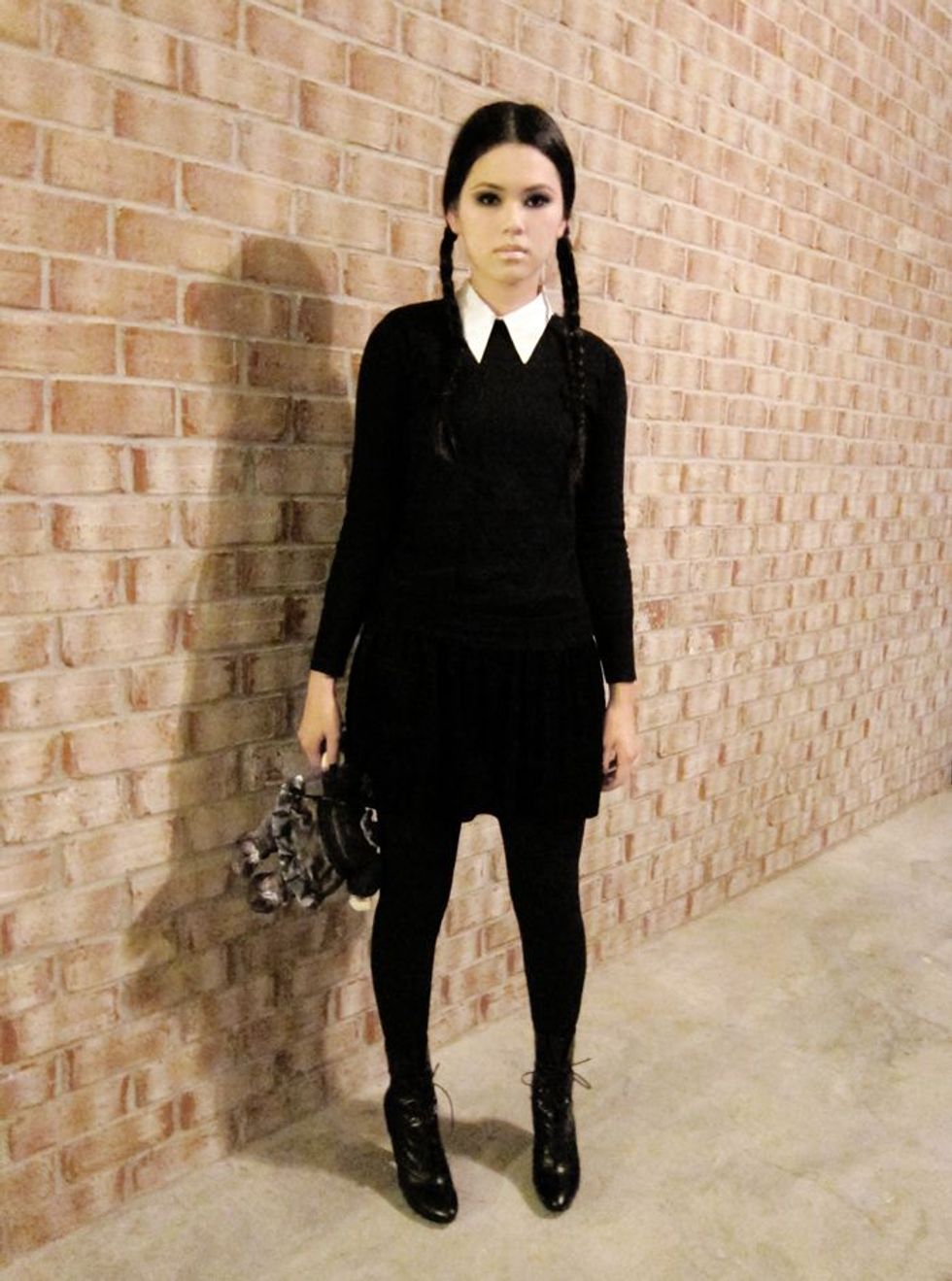 Pull off this classic costume with a solid black dress, black tights and black shoes. Then tie your hair in braids. Make it even better by never cracking a smile and it'll be like you jumped right out the screen.
12. '20s Girl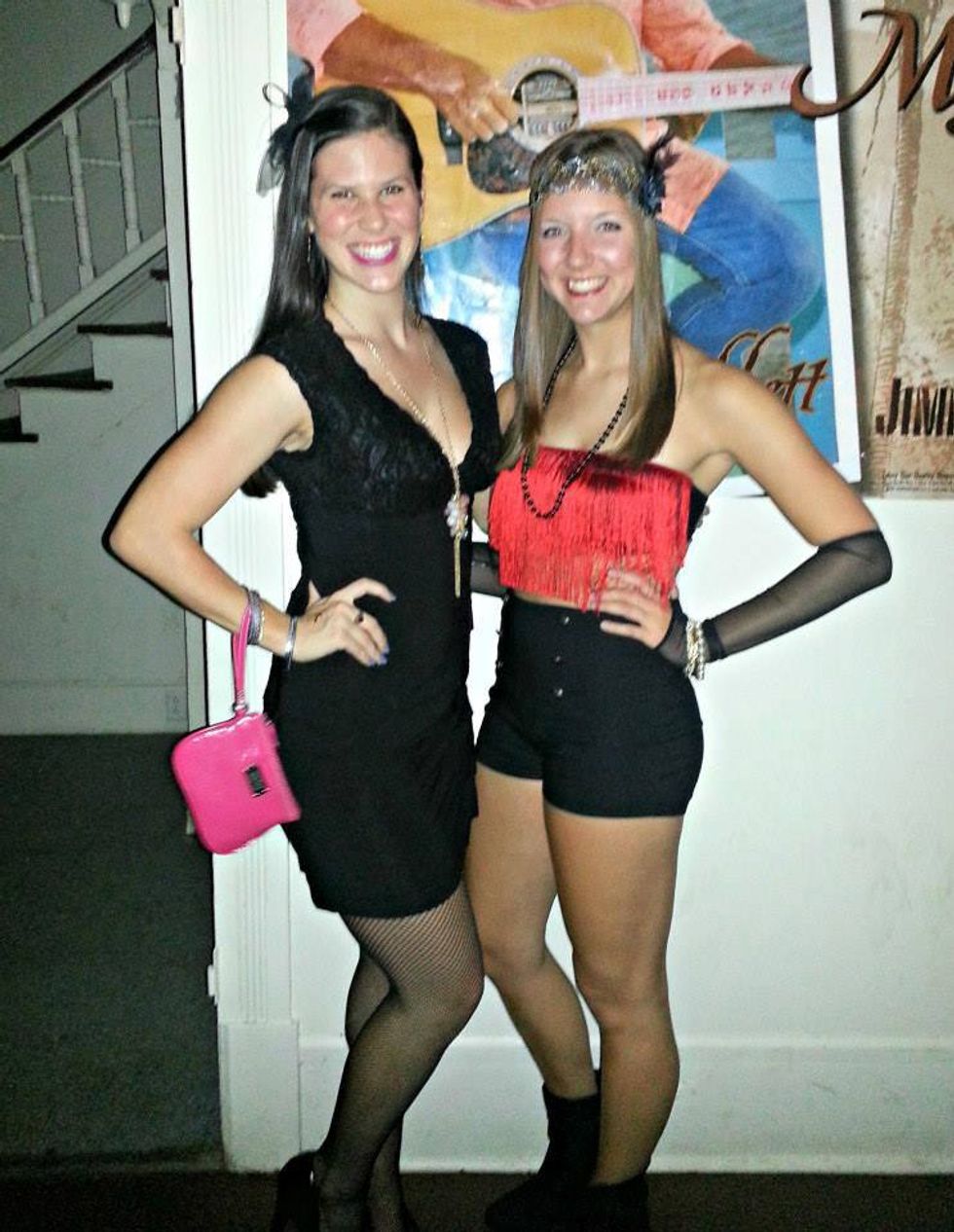 Jump back a few decades with this costume! Get a dress, some fringe, beads, feathers, fishnets and heels. It is like you just stepped out of the "Great Gatsby" with this get together!