Christmas season is quickly approaching, and if you're anything like me, you've already started thinking of ways to decorate. While staple decorations like strands of Christmas lights may already be hanging around your home, it's always nice to try something new to add to the festive feeling. Here's a list of 12 DIY Christmas decorations to try this year.
---
All you need are some marshmallows, M&Ms, pretzel sticks, and candy corn to put into a baggy and seal it with a printable tag with a picture of Olaf.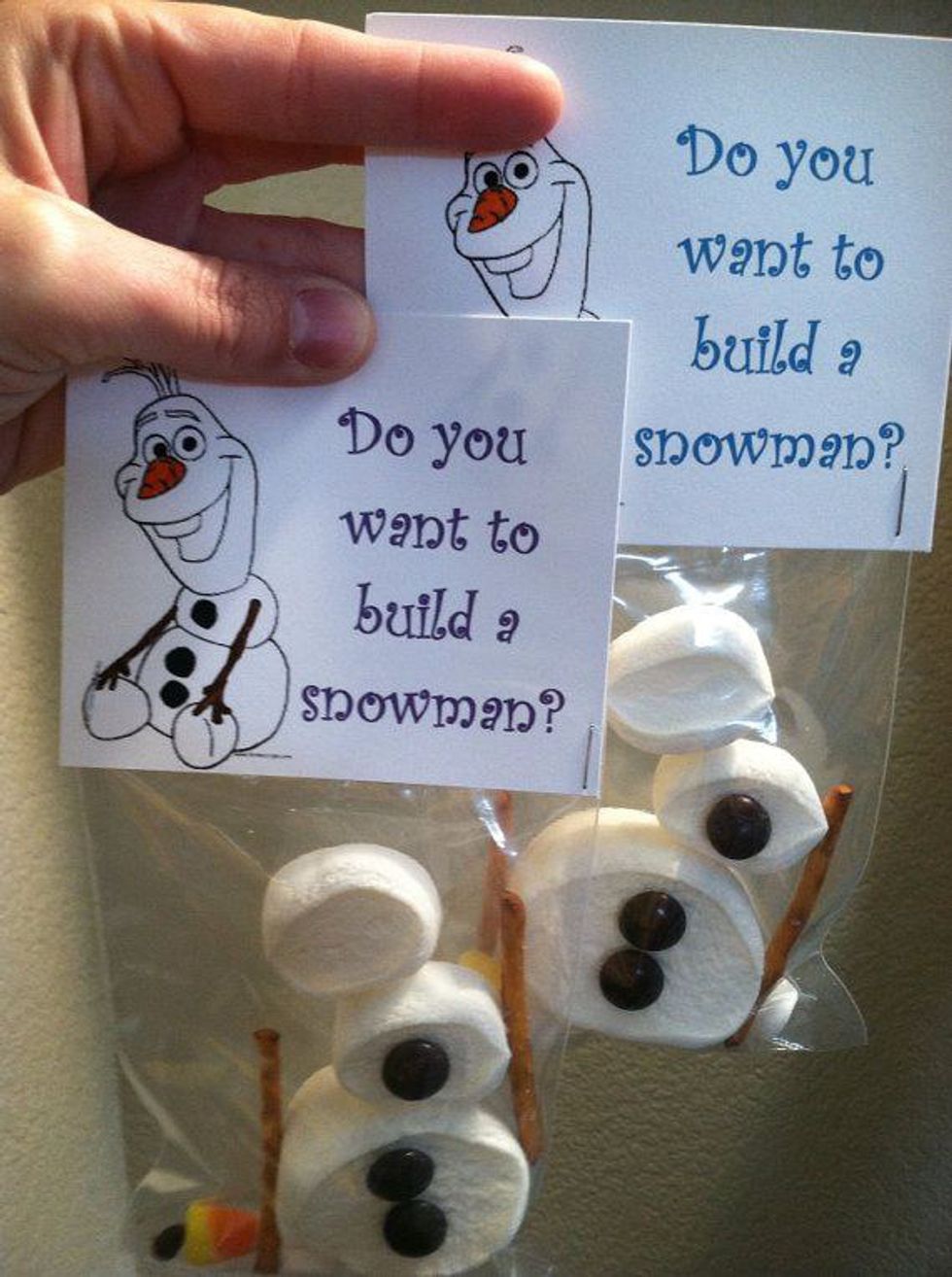 2. A simple snowman door decoration to spruce up your room or front door.
All you need is construction paper and ribbon, and you're good to go.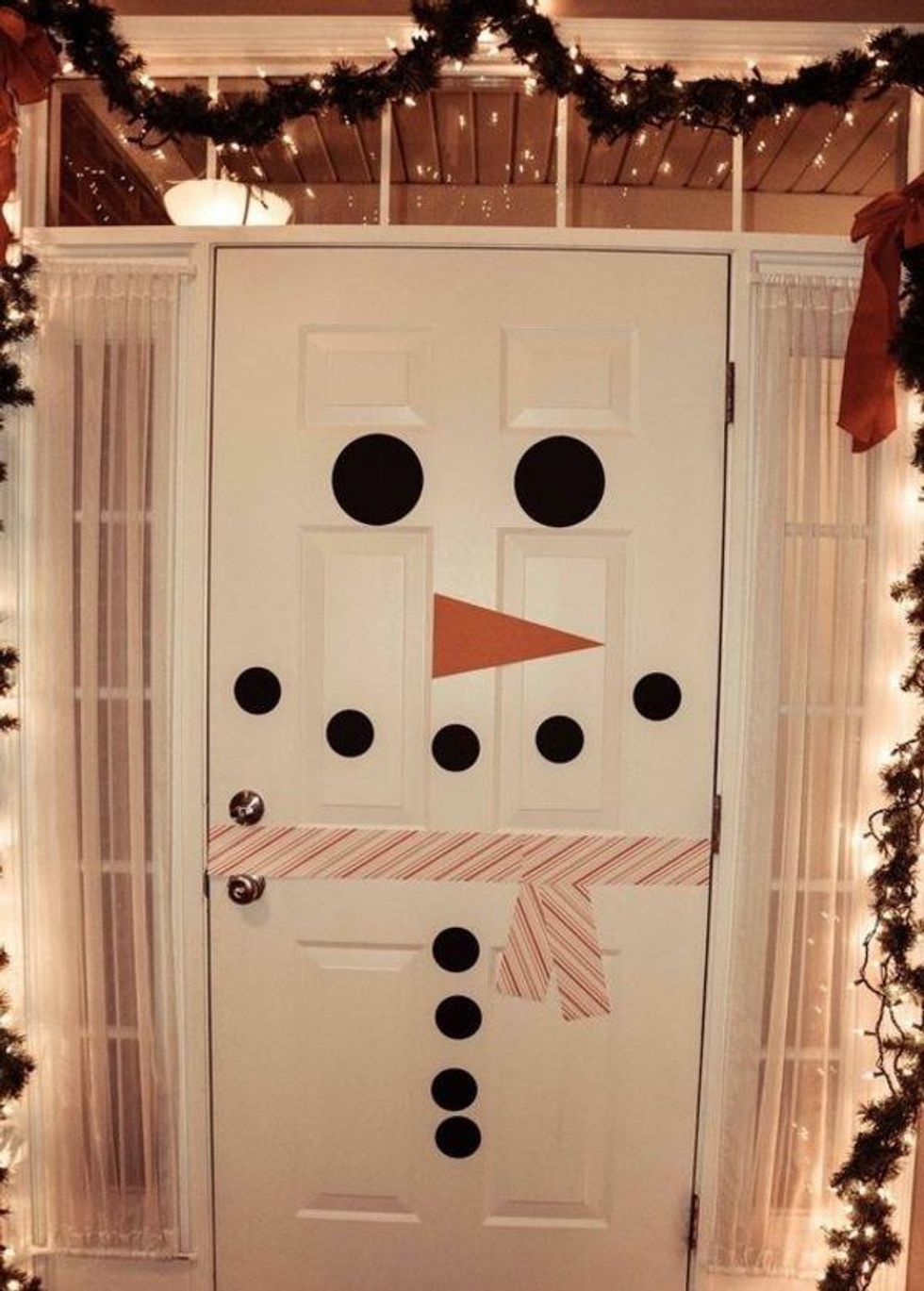 3. A Christmas tree of lights to put your strands of lights to a new purpose.

4. Bottle cap snowman ornaments are an easy make for any college student and will make an excellent addition to your tree.

5. These Santa hat chair covers will make dinner that much more festive.

6. A DIY glittered wine bottle can make the perfect Christmas decoration when filled with festive limbs found at local craft stores.

7. Glitter light bulbs will put ordinary light bulbs to shame.

8. Chocolate-dipped marshmallow treats are a delicious way to celebrate the holiday season and make a great snack to share with friends.

9. These Popsicle stick snowflakes are so easy to make that a kindergartener could do it!

10. Sock snowmen are quite possibly the cutest decoration on the planet.


12. Festive "Merry Christmas" garland is so easy to make, but it can spruce up an entire room when it's strung up.