I can't even begin to wrap my head around the fact that the album that got me into my favorite band is 11 years old. Judging by that math, I was 11, but little did I know that just one year later, I'd fall in love with these boys.
I never thought that I'd ever see these boys live, travel for them, meet new people, become so emotionally connected to their music and overall live my best life because of them.
Truly, and I don't mean to be cliche here, but I'm sure as hell the happiest I've ever been.
In honor of this album's anniversary, let's have a look back at my favorite All Time Low memories.
The last 11 years have been incredible, here's to the next 11.
1. May 2, 2013: Spring Fever Tour (St. Louis, MO)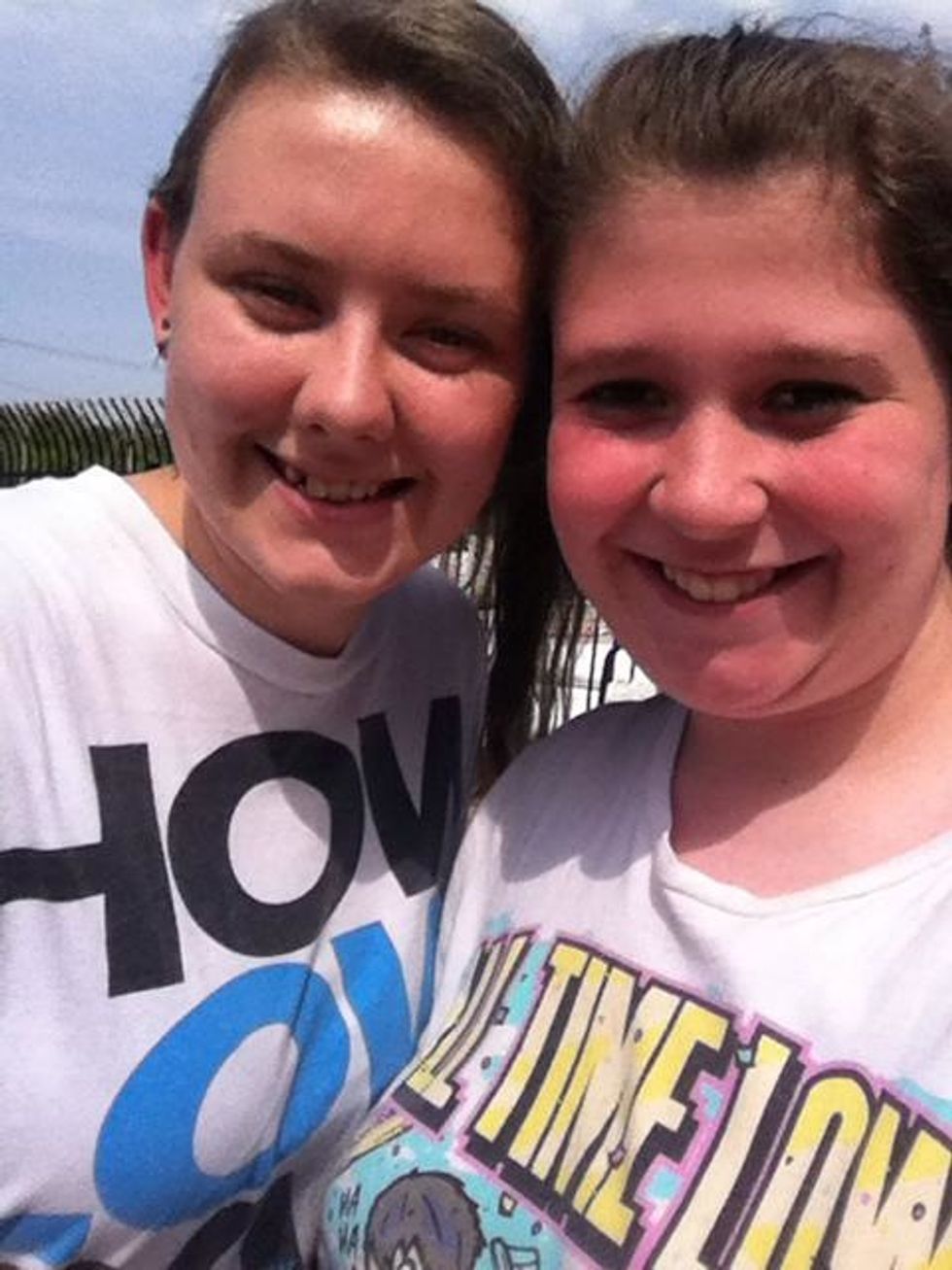 Megan Courtney
Everyone remembers the first time they get to see their favorite band, right? I remember it literally like it was yesterday. Of course, it was also my first concert, so I had no idea how the merch line worked or how early you had to get there if you wanted a good spot. From there on, I learned that All Time Low is ALWAYS an all day event. And, after this concert, I officially joined the Hustler Club, so I was able to purchase presale tickets and meet & greets!
Also, in this photo is one of my former best friends. I say former because we don't talk as much as we used to, nor do we ever hang out anymore, but looking at this photo always puts me in a good mood because I'm glad I got to experience my favorite band for the first time with one of my favorite people.
2. May 14, 2015: The Future Hearts Tour (St. Louis, MO)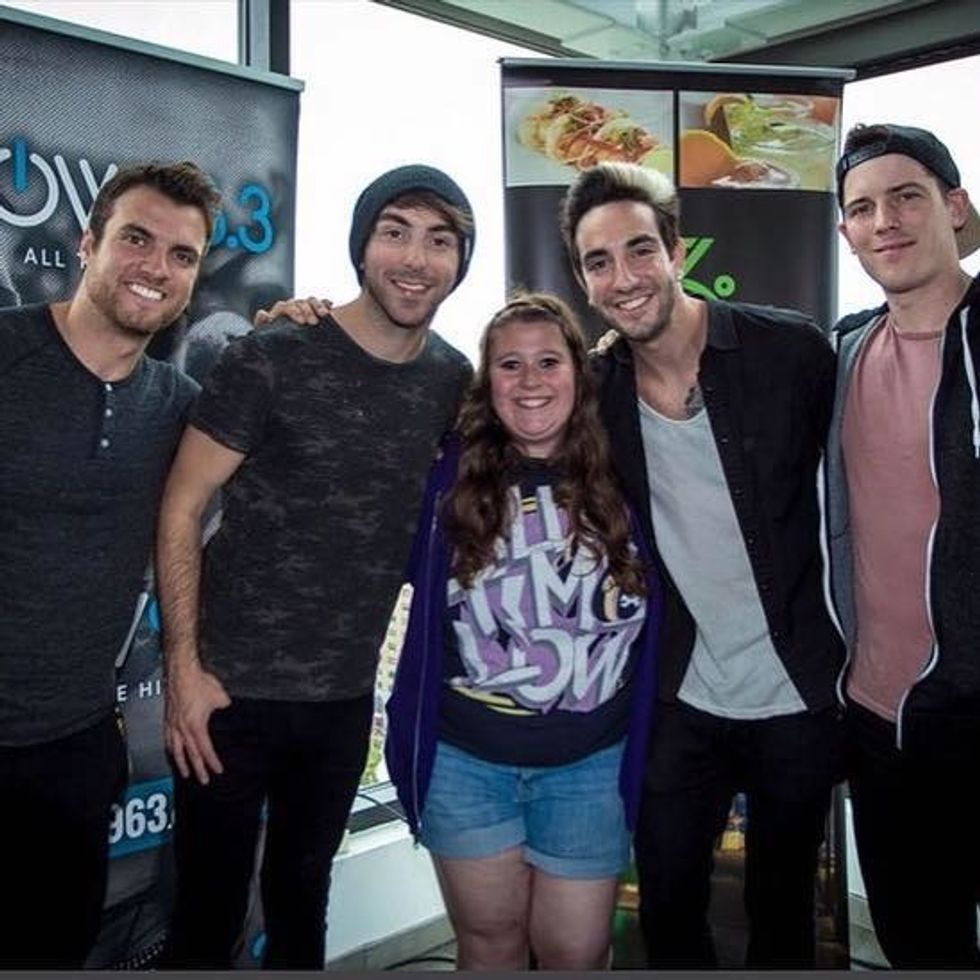 Megan Courtney
At this point, I had been into these boys for roughly 6 years, so meeting them was LONG AWAITED. Funny story, this actually was not through their fan club. Now 96.3, a local radio station here, was holding a contest. You had to tell them why you liked All Time Low so much. I told one of my friends about the contest. She entered and ended up winning, so she took me with her as her plus one because I told her about the contest.
She told me she was taking me while I was in the middle of Shop 'N Save and I literally screamed. When I met them that day, I was so nervous that I didn't say much.
3. May 14, 2015: The Future Hearts Tour (St. Louis, MO)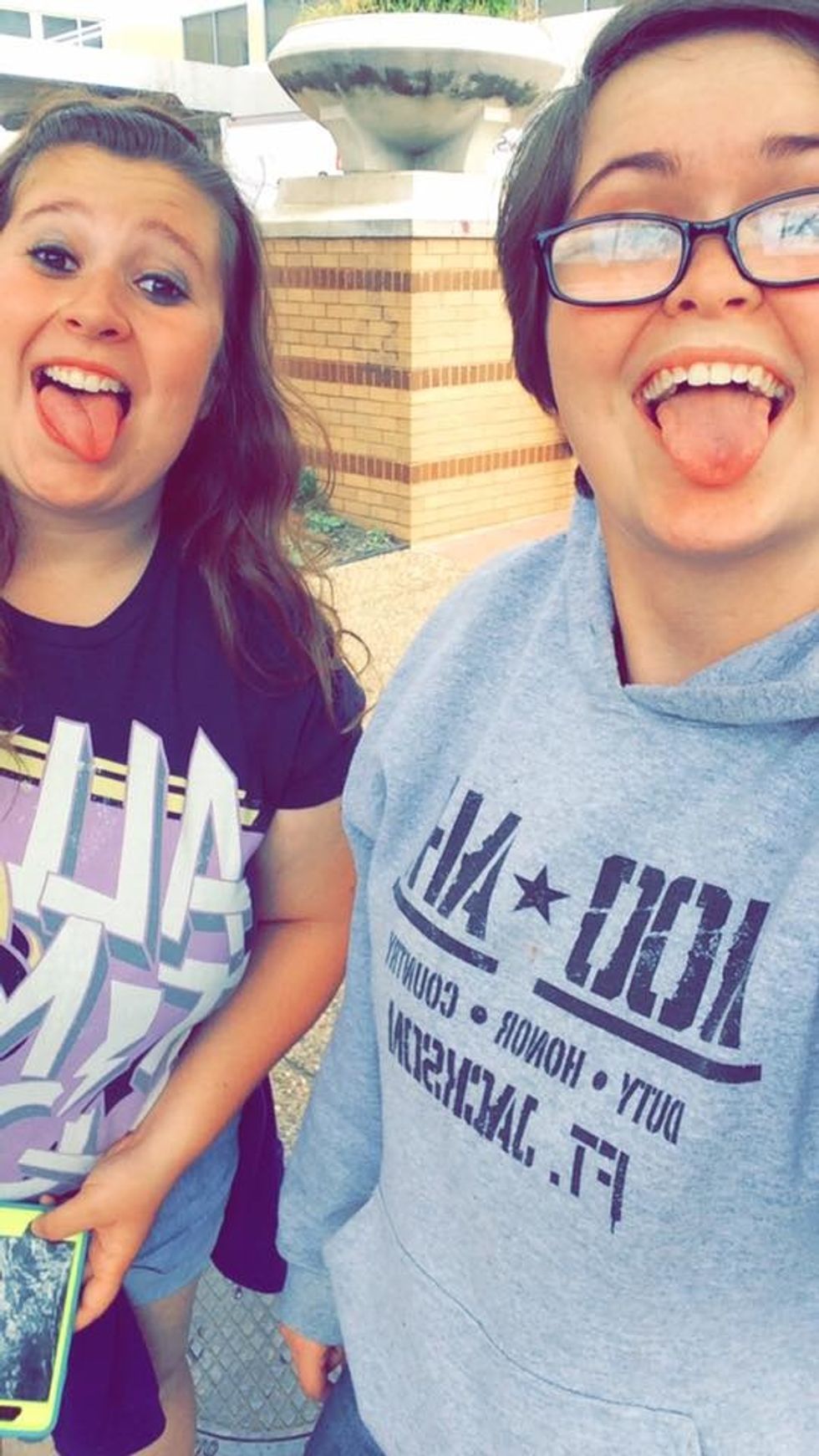 Megan Courtney
This concert gets two list items because it's that special to me. Not only did I get to meet them for the first time, but I also took my best friend, Mady, with me to see them live because I had an extra ticket. Mady and I have been friends literally since we were 5, so it's safe to say that we know everything about each other. Between 2014 and around the time of this concert, we were going through a rough patch that strained our relationship, and we hadn't talked much or seen each other in years.
A week before this concert, I asked her if she wanted to go because I knew she knew a few of All Time Low's older songs. During the concert, it was like we were best friends and had picked up right where we left off. We started hanging out again and talking everyday, and Mady even got more into All Time Low. Ever since then, we've seen them (almost) every single time together. I like to credit All Time Low with repairing this relationship.
4. November 11, 2015: Back To The Future Hearts Tour (St. Louis, MO)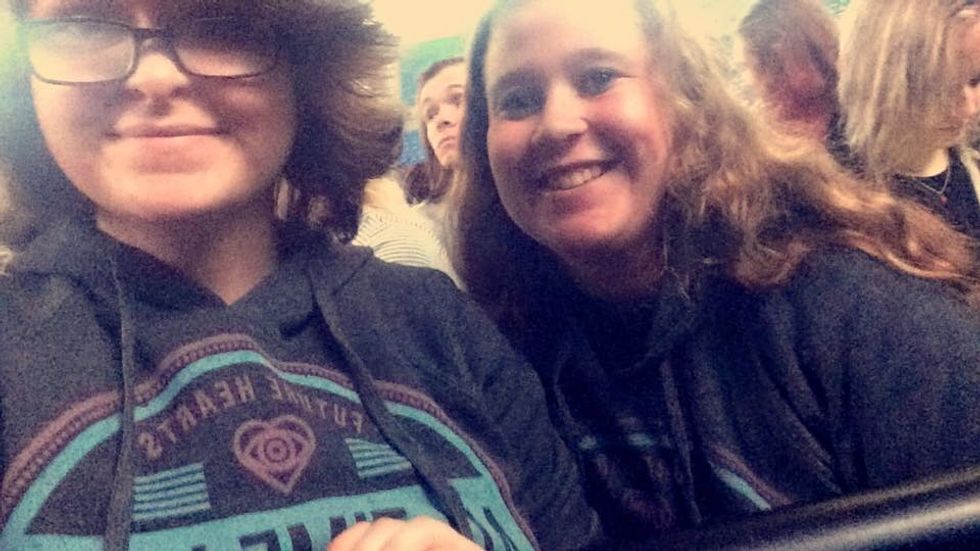 Megan Courtney
I credit this concert as the one that introduced me to the barricade. I originally hadn't planned on being up there out of fear of getting squished, but we saw an open spot when we got in and decided to take our chances. Ever since this night, I'm ALWAYS barricade at an All Time Low show. You should try it sometime. It's great.
5. August 27, 2016: Opening for Blink-182 (Hershey, PA)
I don't have any photos from this trip unfortunately, but it was the first time that I got to travel to see my boys, and it was 12 HOURS away from home. I made a mini-documentary about it for a class; if you watch, please note that my video editing skills are better than they were a year ago.
6. July 18, 2017: The Young Renegades Tour (St. Louis, MO)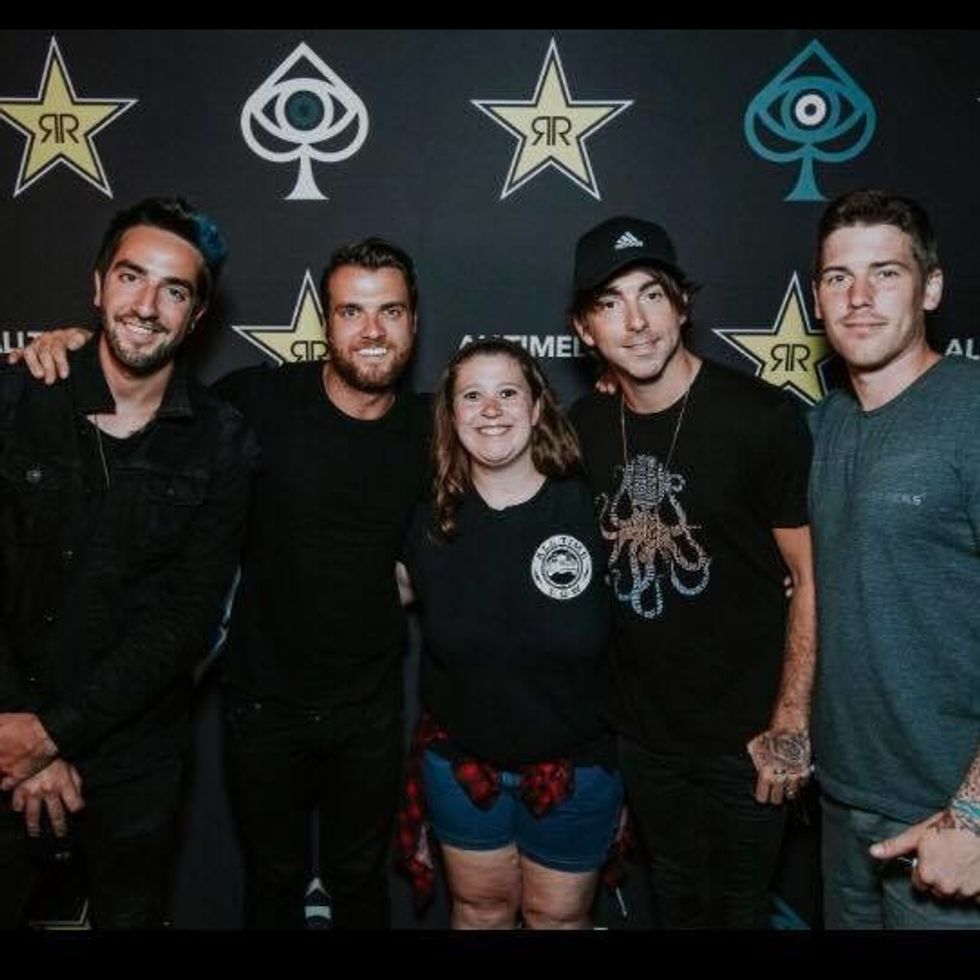 Megan Courtney
After two years of waiting, I got to meet my boys again! This one's special to me because it was the first time that Mady had gotten to meet them, too.
7. December 2, 2017: Y98 Mistletoe Show (St. Charles, MO)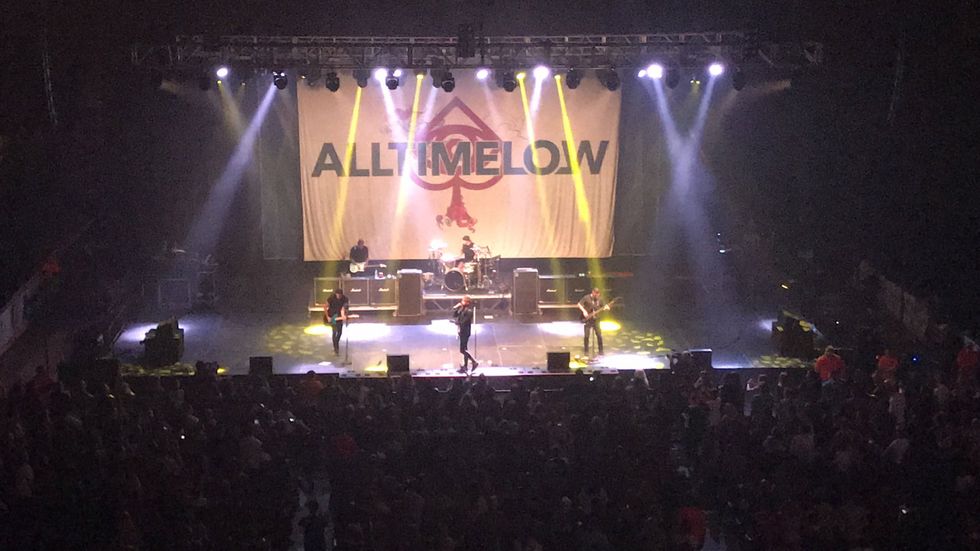 Megan Courtney
This show was really funny, mostly because they had their ENTIRE crew with them to reset the stage as if it were actually one of their concerts. I was way up high with Mady for this one, and we were the only ones standing, but, it was still a blast.
8. April 7, 2018: The Young Renegades Tour Part II (Peoria, IL)
Getting to go to a random college town 3 hours away just to see my favorite band was cool. This tour was meant for the cities they rarely go to, so for the special occasion, they played songs they rarely played. It felt like a true nostalgic All Time Low show.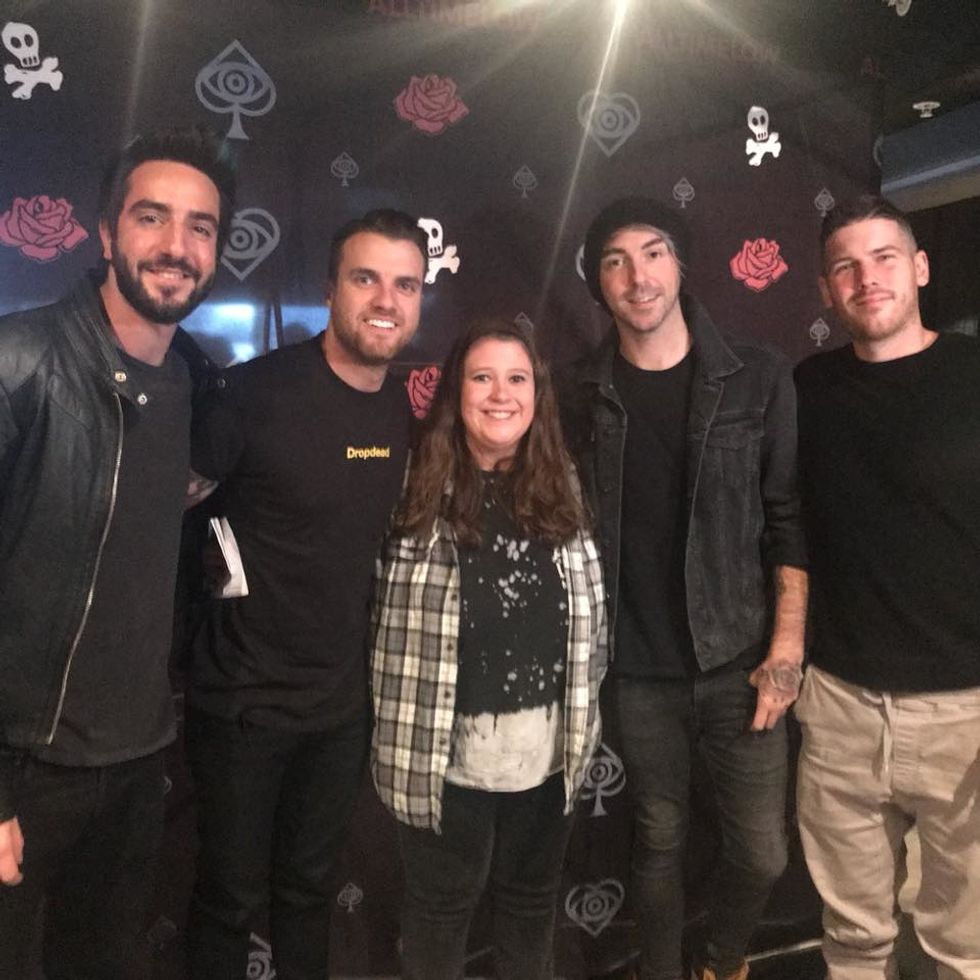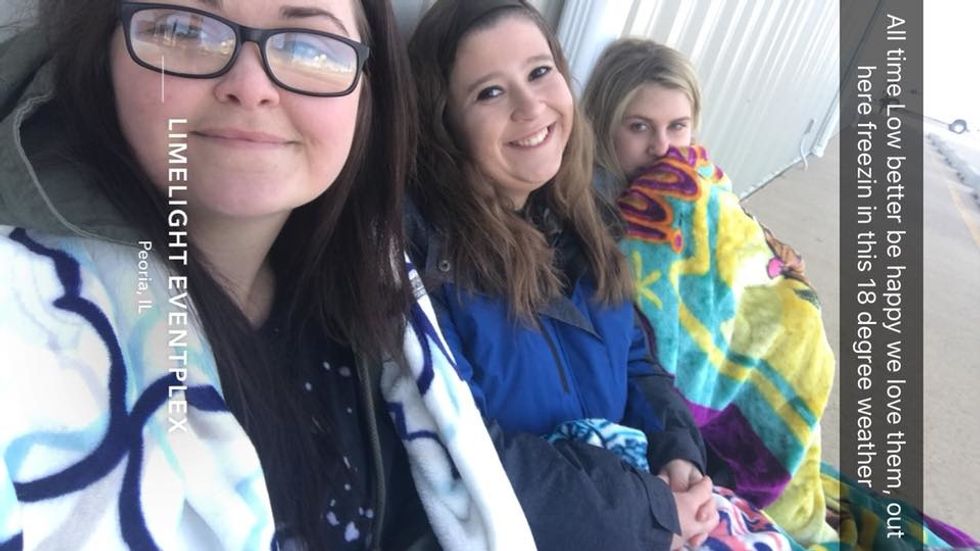 10. August 5, 2018: Summer Ever After Tour (Indianapolis, IN)
I was a little nervous for this trip because I was worried it wasn't going to come together, but it did at the last minute. I'm super excited that it did, though, because my mom came with me (and yes, she got to meet them, too!)