I don't care if you're a Carolina Panthers fan or not. Hell, I don't even care if you're a football fan. Luke Kuechly has been on everyone's radar for the past year. He's a real-life Tim Riggins if you will--RIP "Friday Night Lights"--and here are just a few of the infinite times girls everywhere swooned.
---
1. That time he obviously cared about hygiene and not chaffing your skin when he kisses you (in your dreams).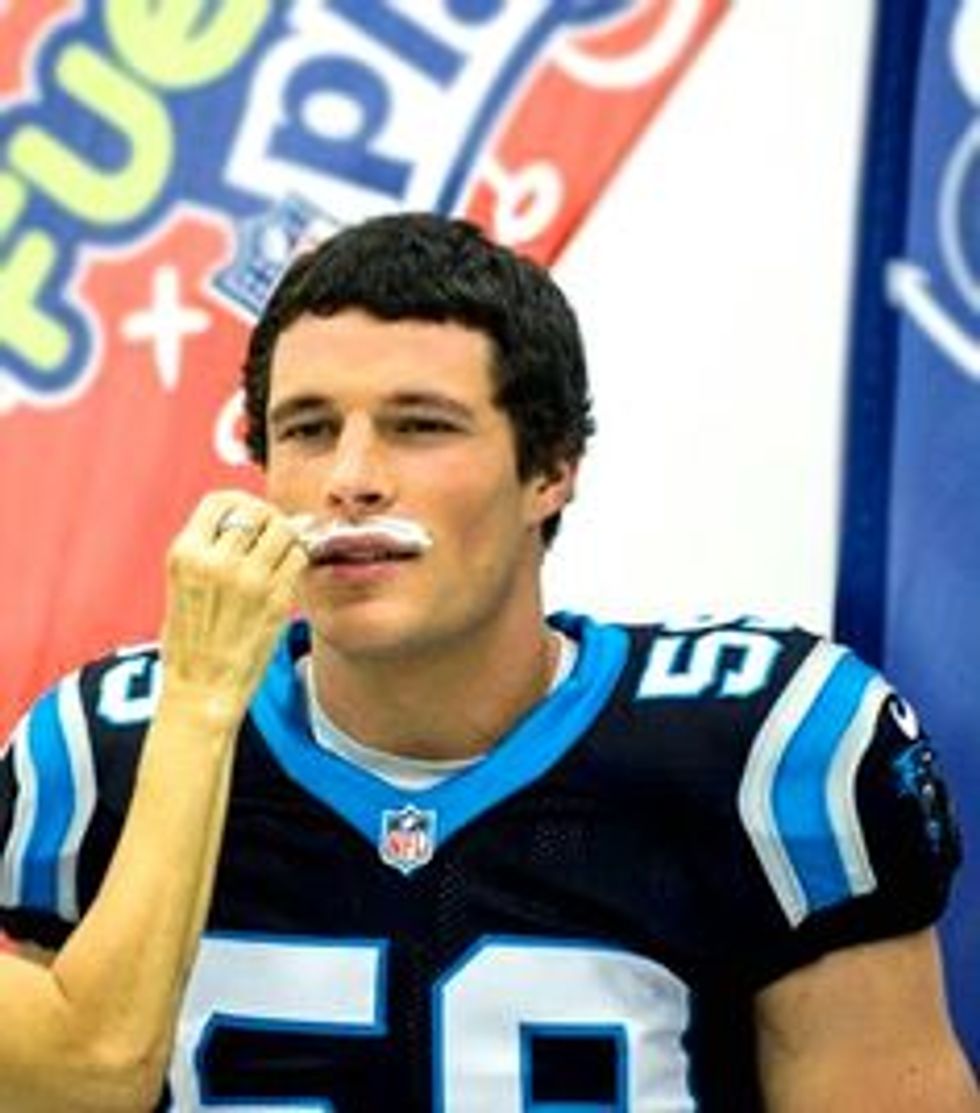 ---
2. That time he was sweaty and serious.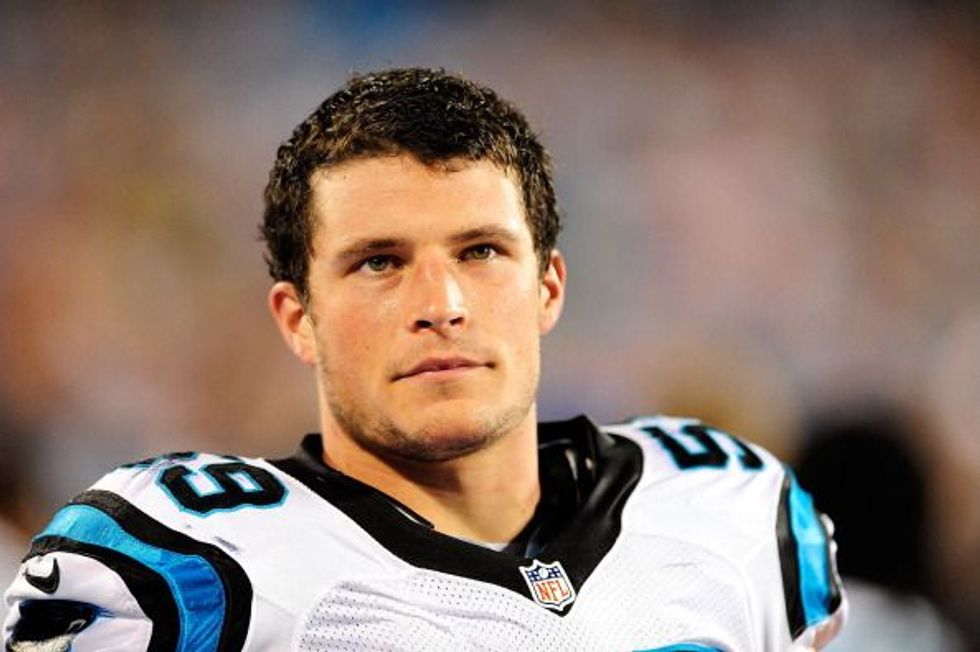 ---
3. That time he wore these glasses and looked like the cutest nerd you ever did see.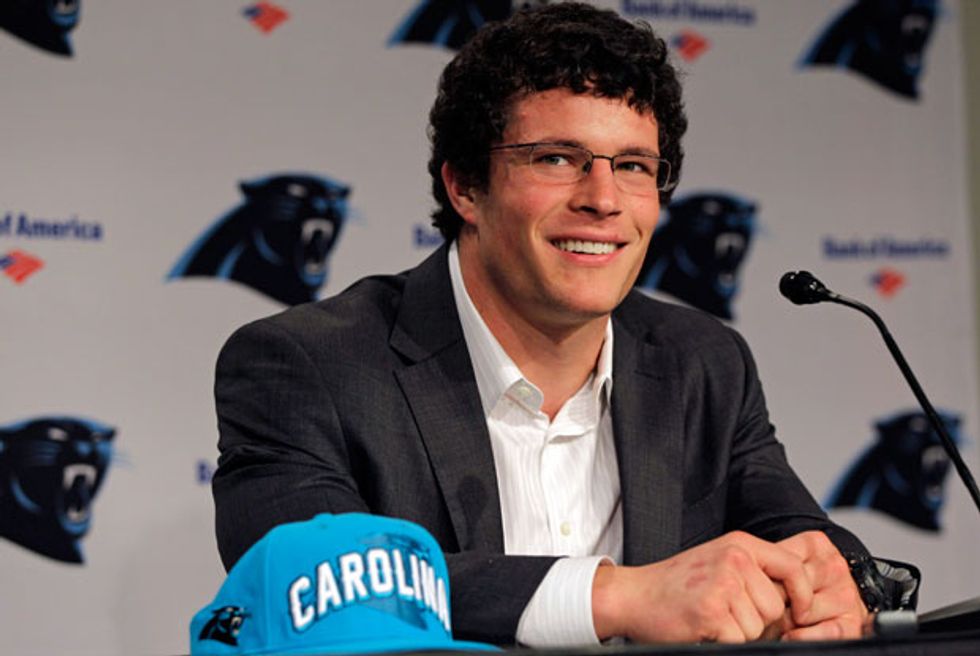 ---
4. ARMS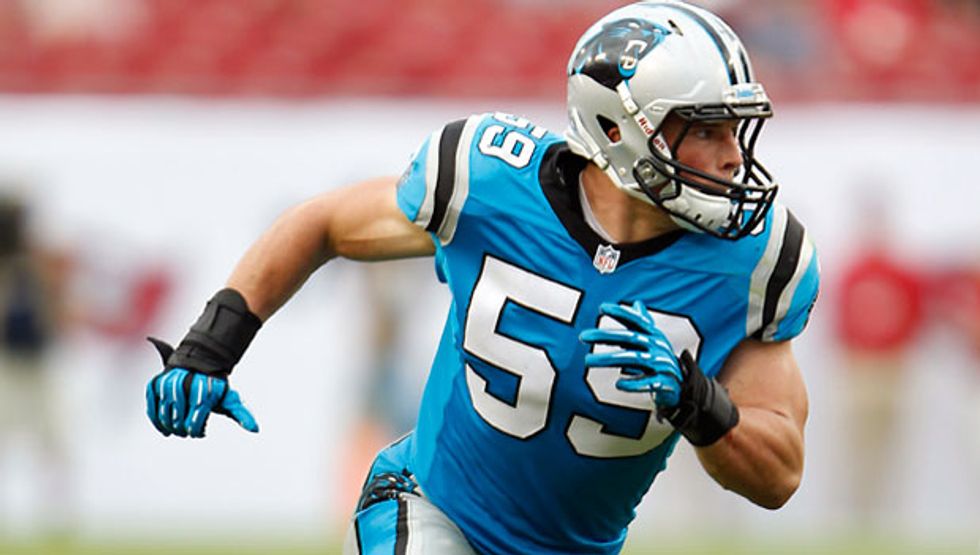 ---
5. Right? I'd smile too.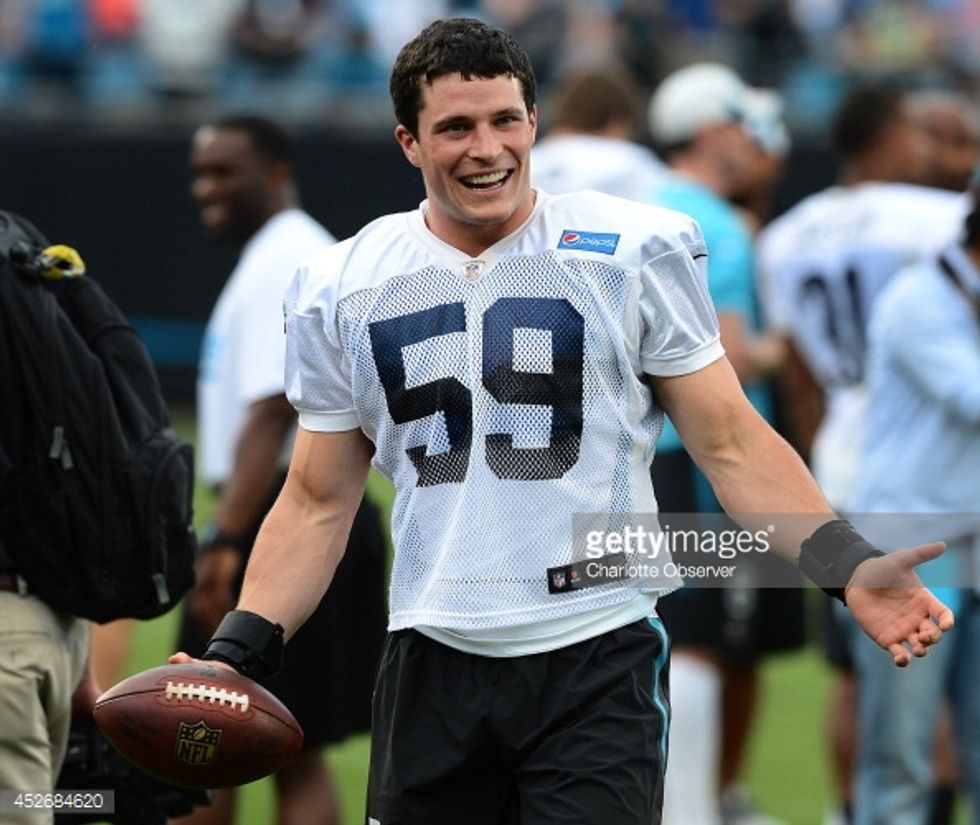 ---
6. That time he was just an average Joe with a backpack and Aquafina bottle. HE'S SO NORMAL.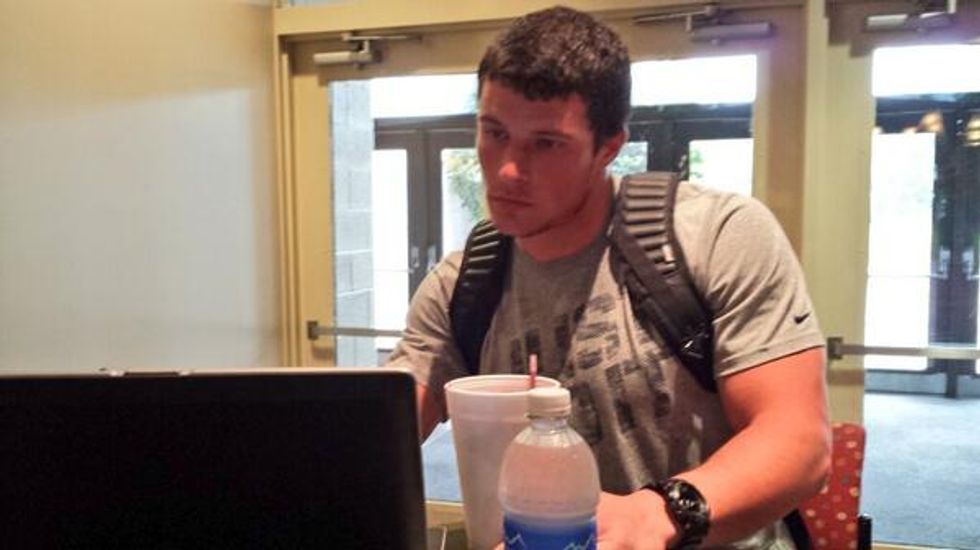 ---
7. That time he oh-so-nonchalantly held an NFL trophy.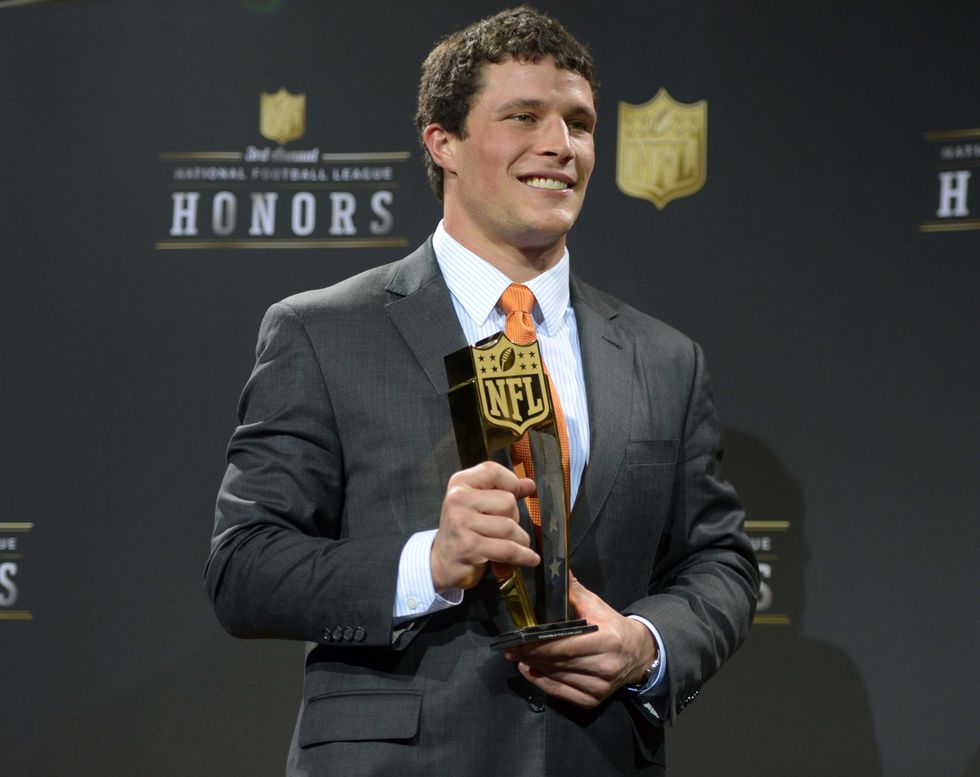 ---
8. That time he seductively posed for this weird a$$ security system ad...but who cares because he's Luke Kuechly.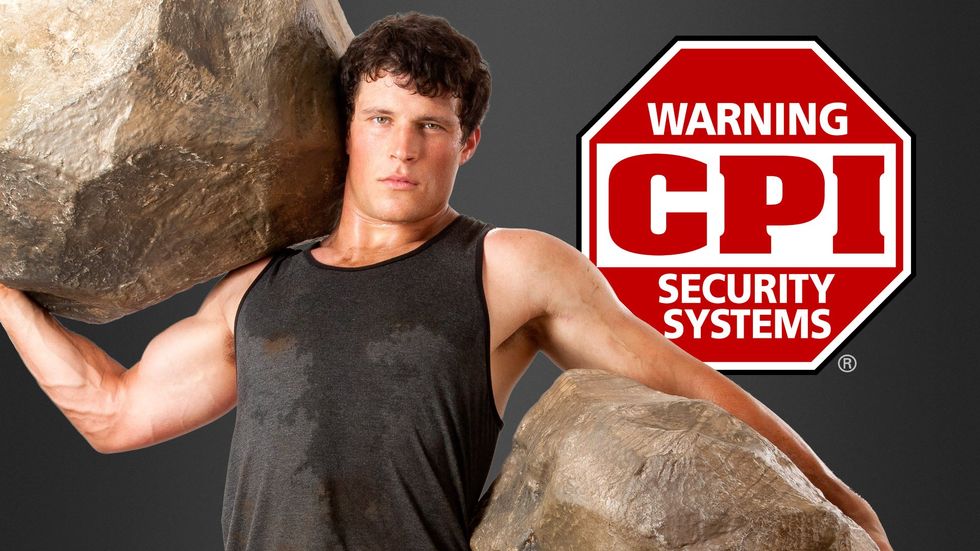 ---
9. That time he made a game-changing block (which is every game am I right?).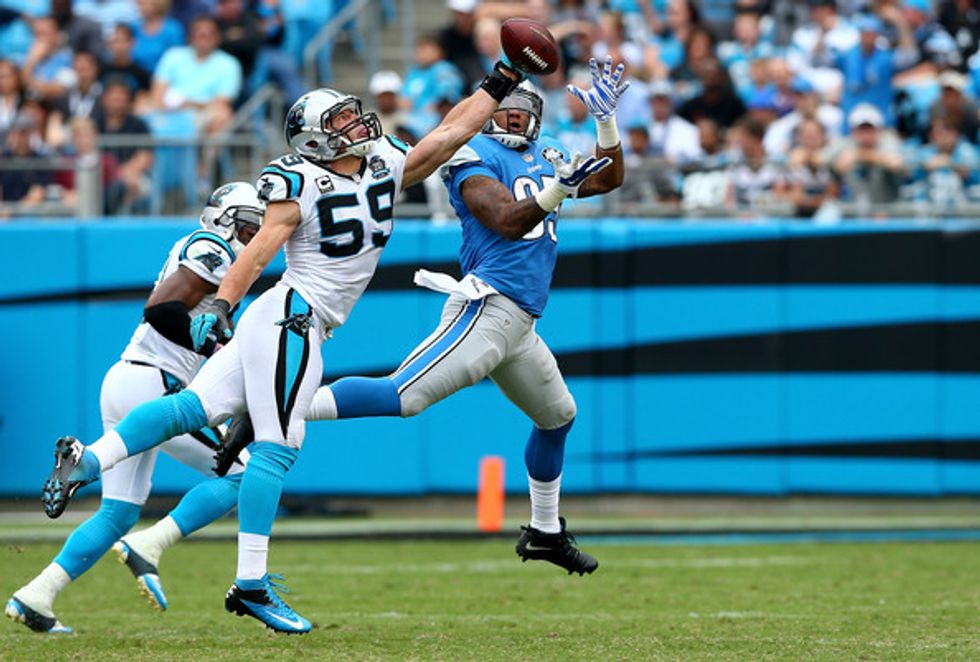 ---
10. That time he made a blue mouth guard look d*mn good.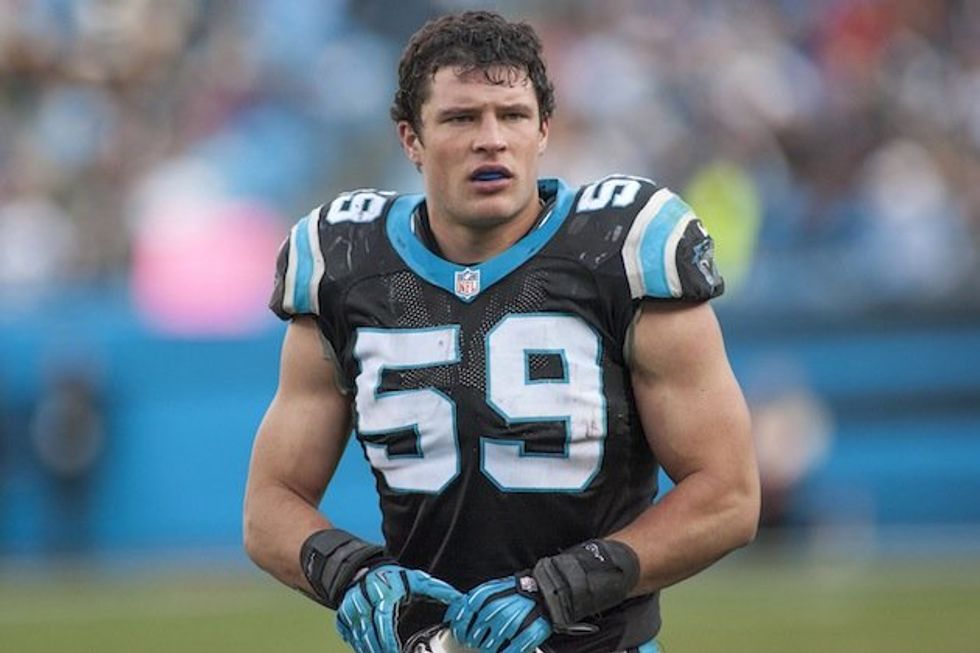 ---
11. Wow. Just, wow.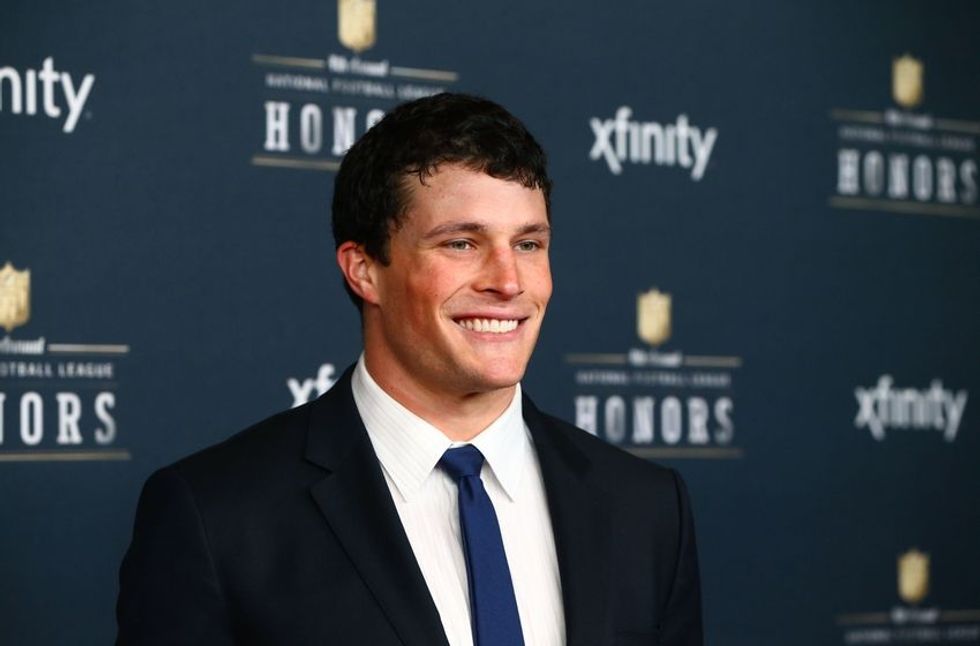 ---
So, thank you, Luke, for giving girls a reason to tune in to the game. Oh, and for leading our team to the franchise's first 7-0 season start.
Keep pounding.