So, it's one of the most special birthdays of your bestie's life: her 21st! That means it's time to party hard! So what better to get her than alcohol themed gifts? So here are 11 super cute DIYs that will help your bestie celebrate what she has probably been doing for years finally becoming legal!
1. Rhinestone Wine Bottle Picture Frame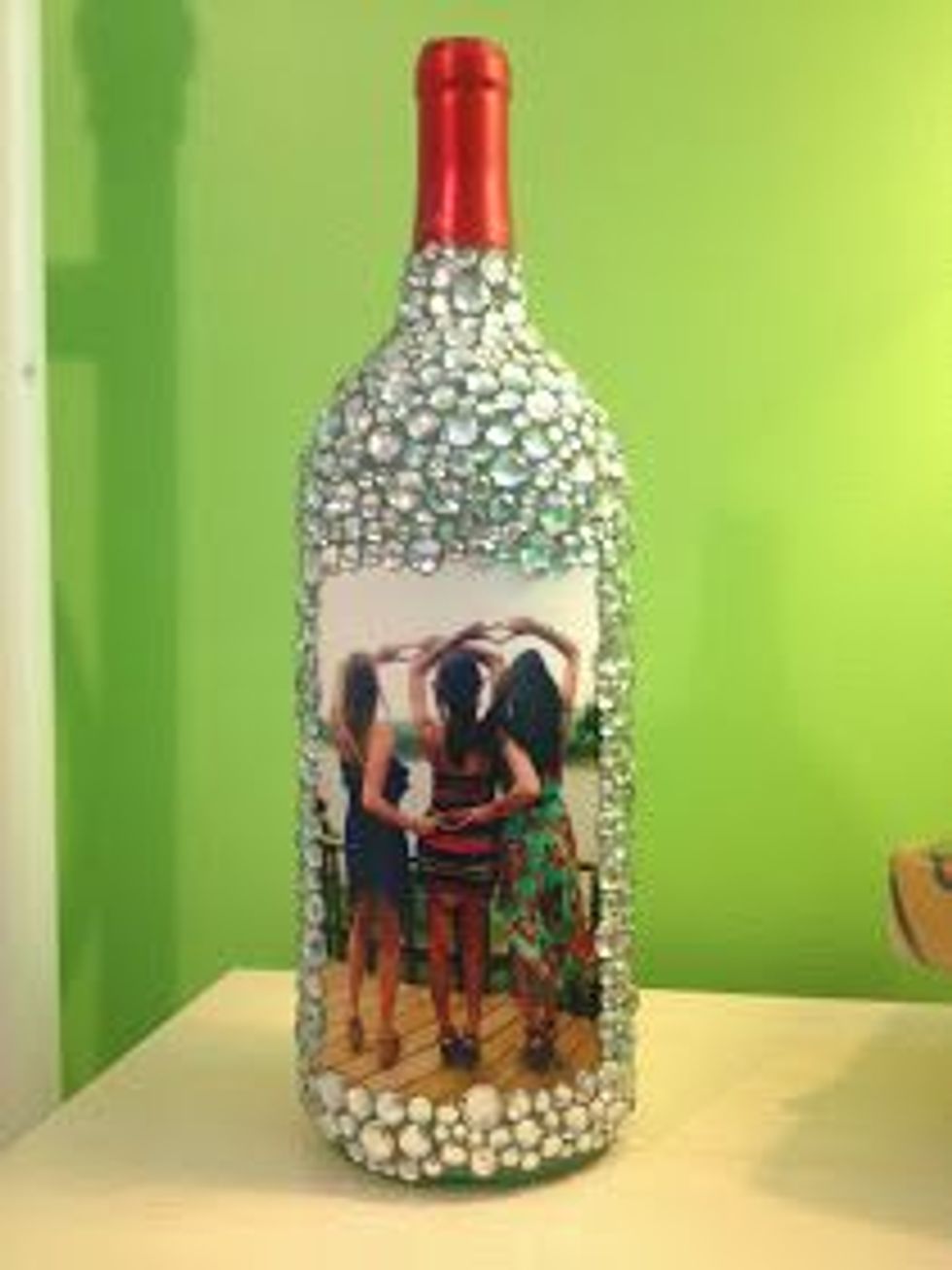 Everyone loves rhinestones, memories, and wine! Find out how to make this super cute wine bottle picture frame here!
2. A Glitter Wine Glass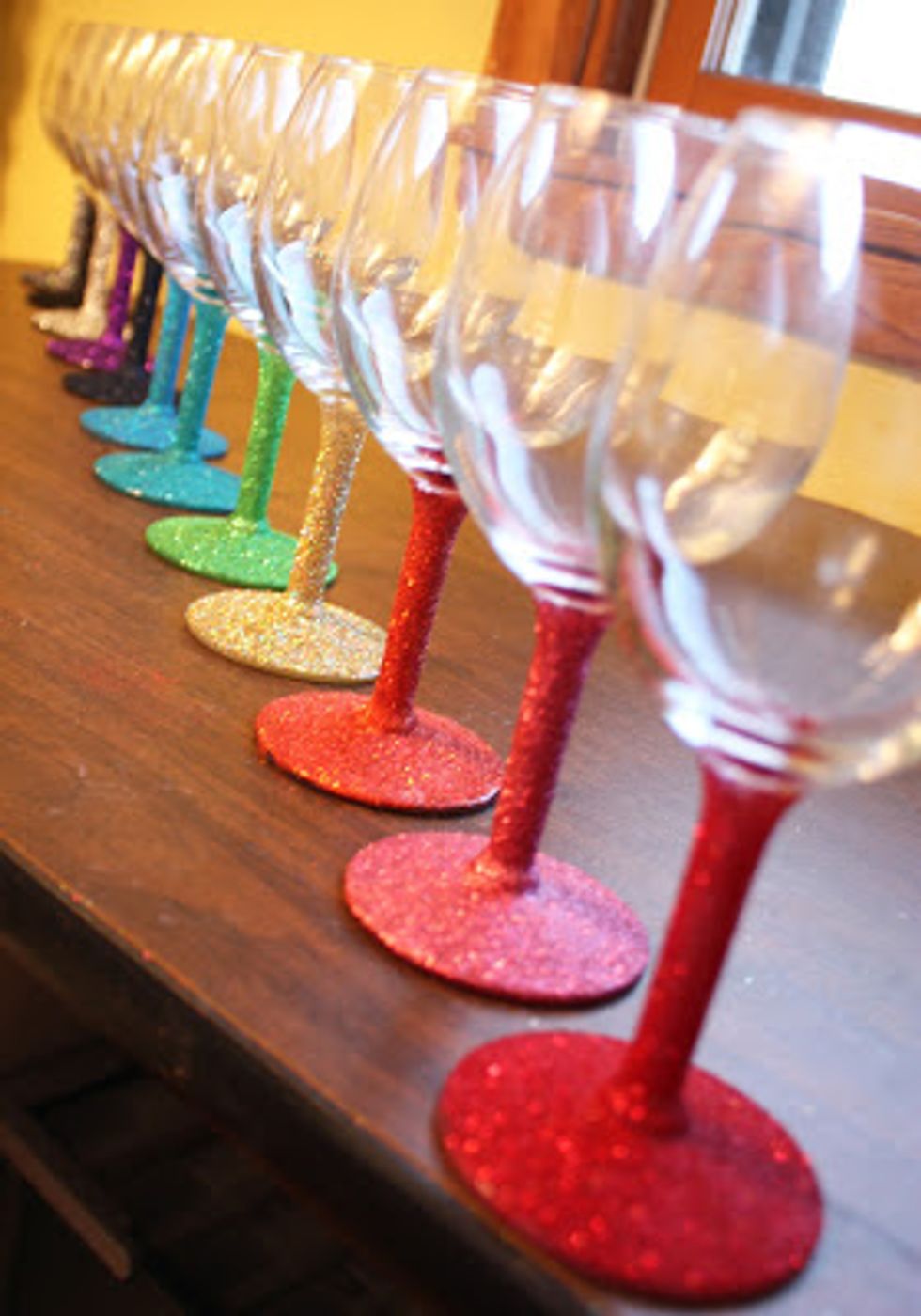 Because every newly 21 year old needs a wine glass (and the glitter is a bonus). Learn how to make one here.
3. Puking Barbie Birthday Cake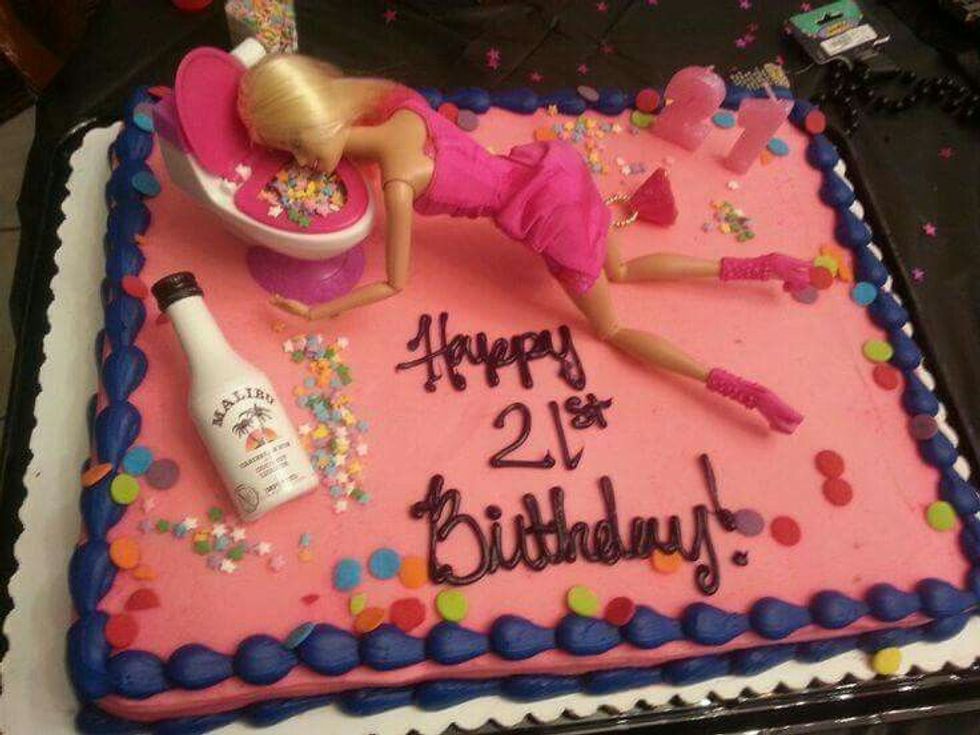 This is the coolest and funniest cake ever. And probably totally relatable. Buy a Barbie and a doll toilet, turn her into a hot mess, and stick her on top of a cake.
4. Flask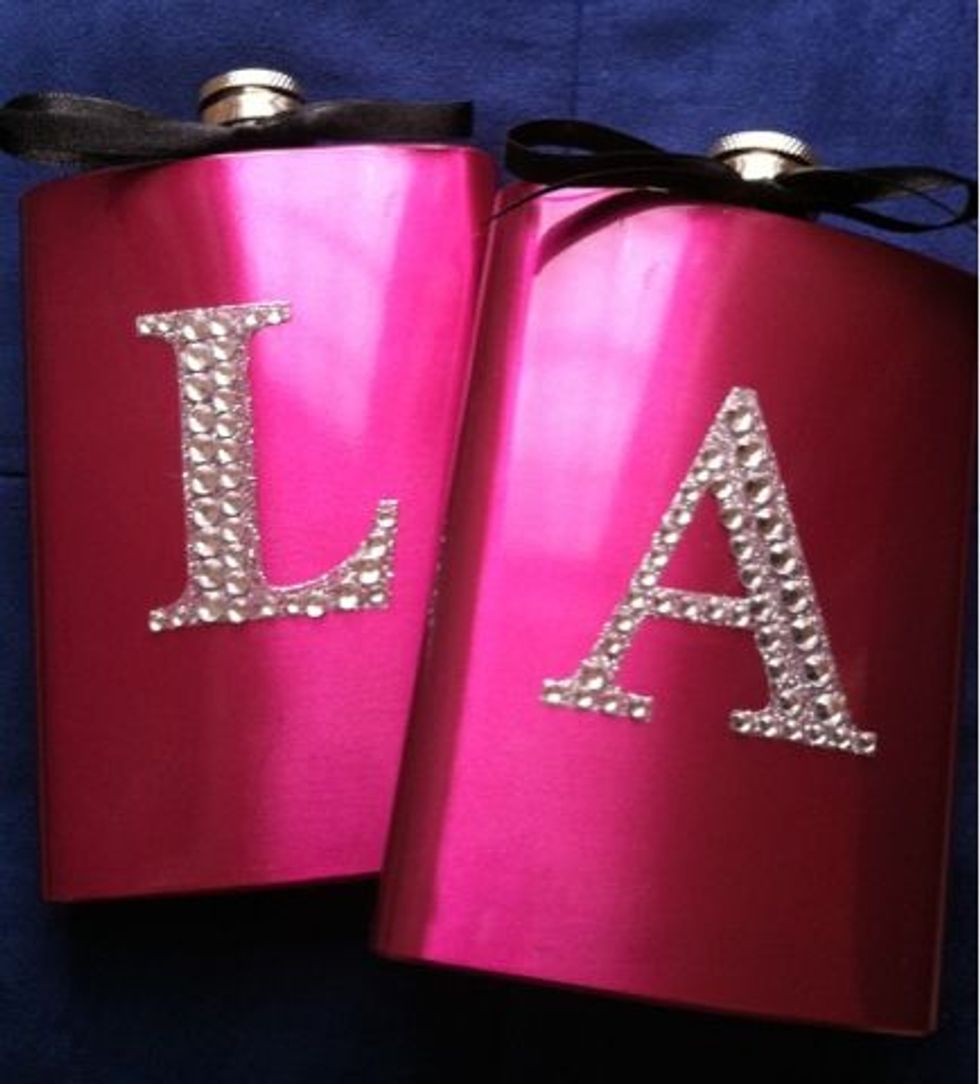 Buy a flask and a rhinestone letter (your bestie's initial obviously). Put the initial on the flask. Boom.
5. Alcohol Bouquet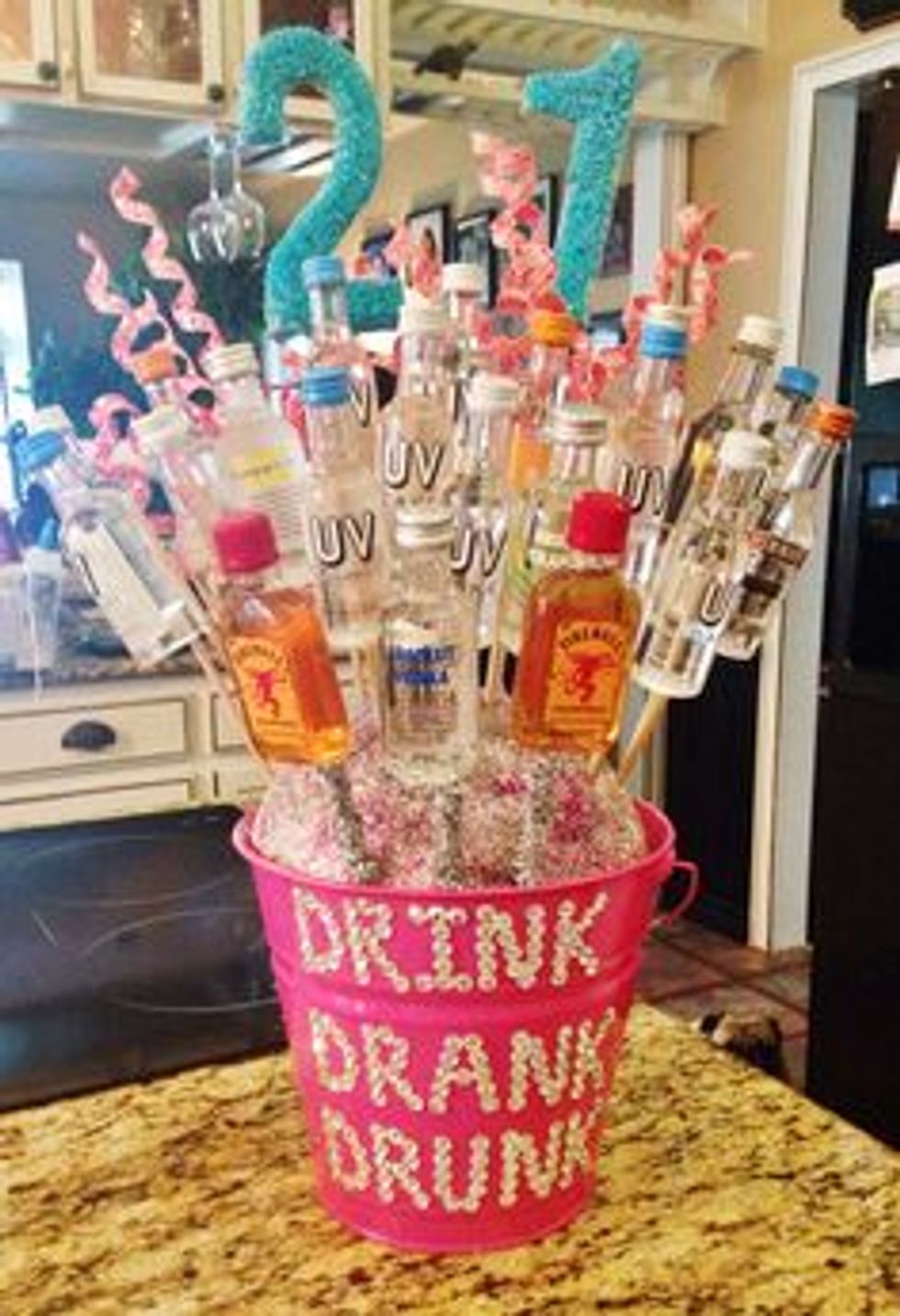 Skewers, hot glue, mini alcohol bottles, floral foam, and a bucket are all you need to make this super cool alcohol bouquet that will probably end in bad decisions.
6. Jell-O Shot Cake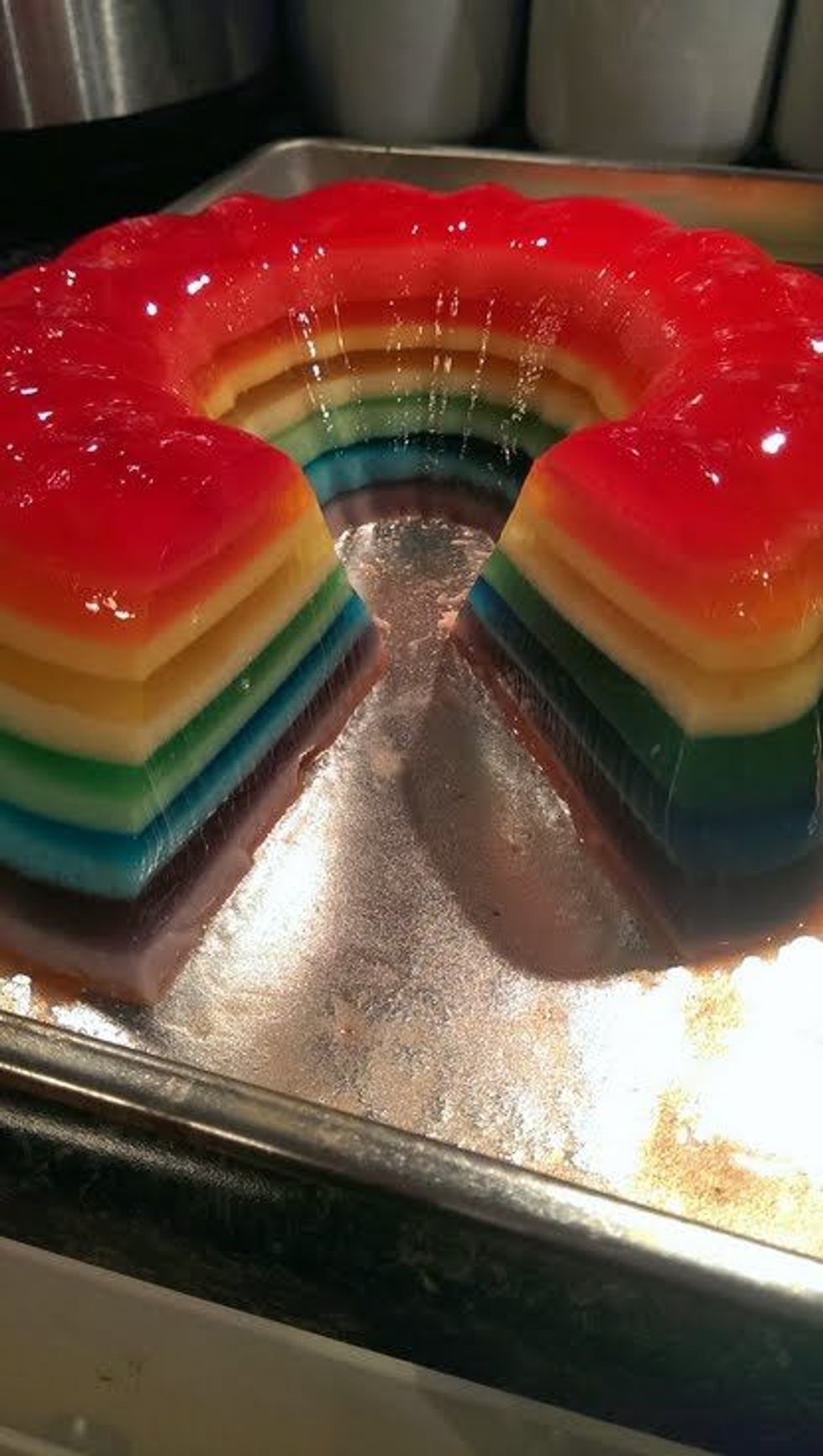 Everyone's favorite way to eat Jell-O is now in cake form. Recipe here.
7. Rhinestoned Reusable Red Solo Cup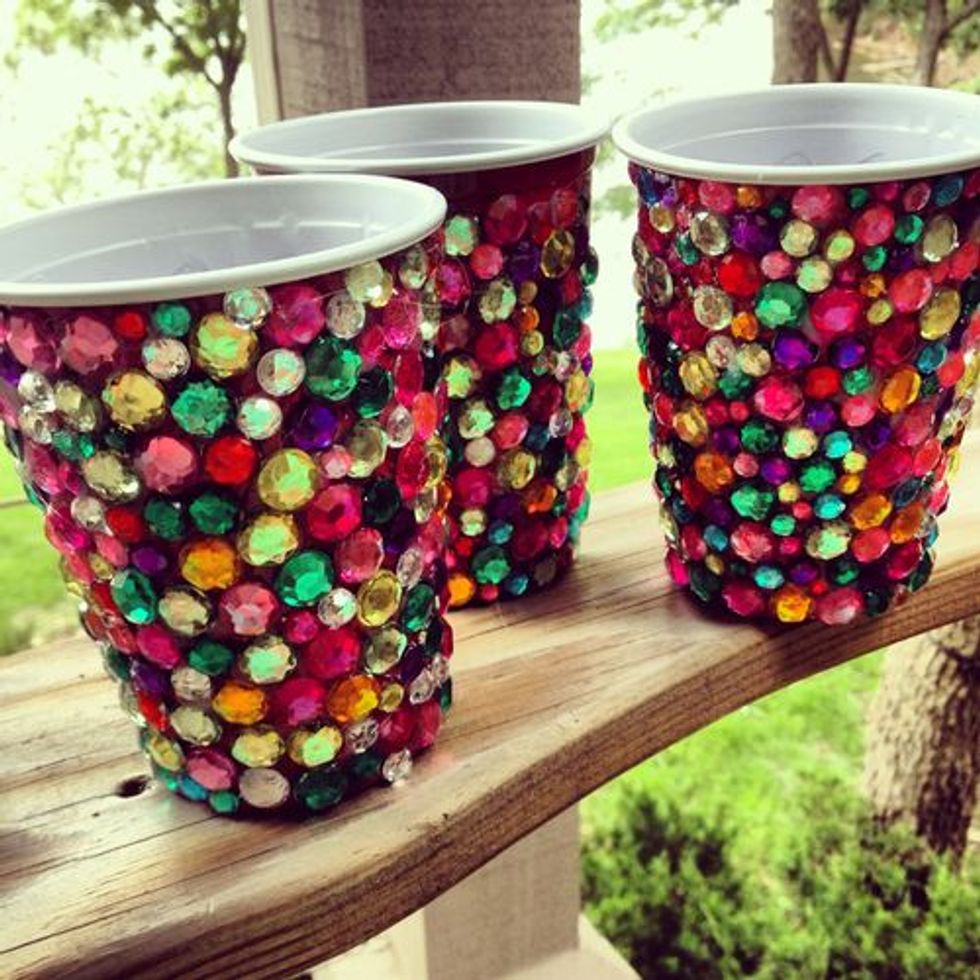 Because your bestie will need something super cute to drink her mixed drinks in. See number 1, and change wine bottle to "reusable red solo cup."
8. Glittered Liquor Bottle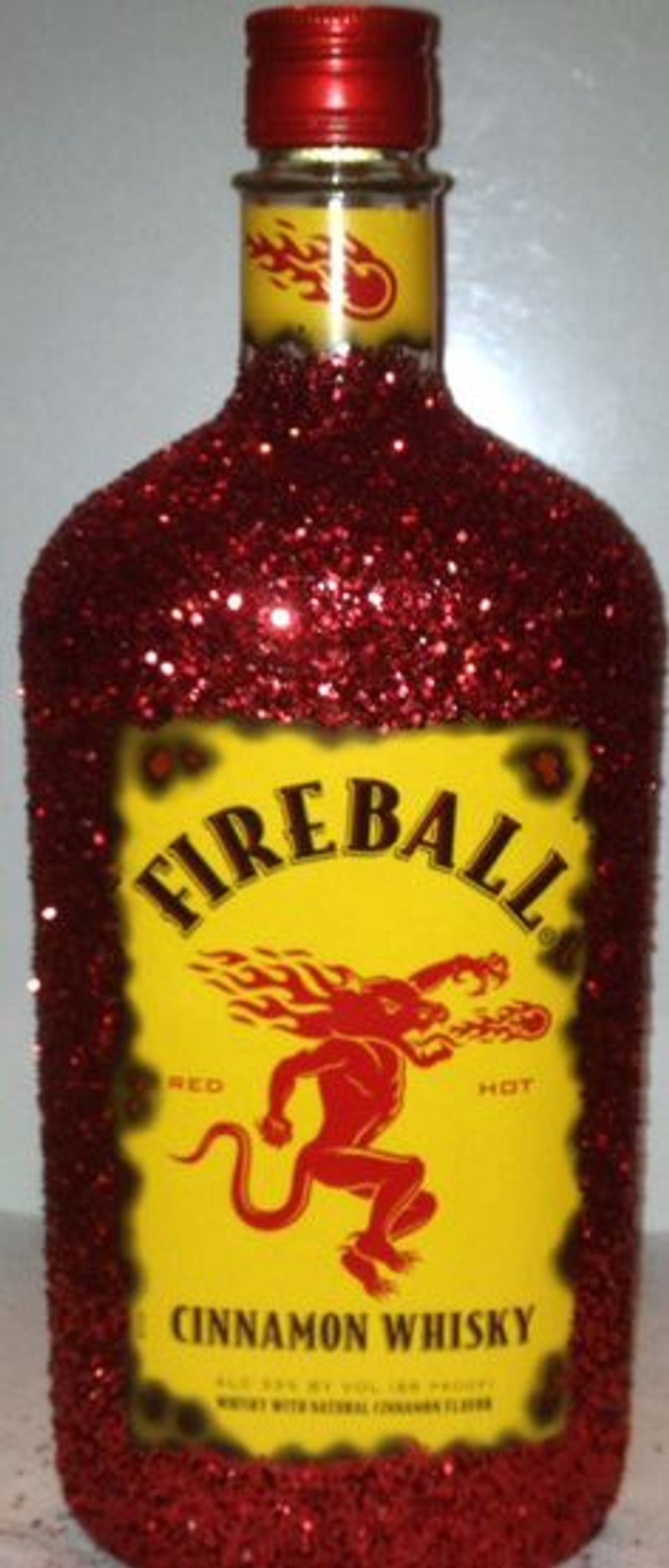 Less work than rhinestone-ing, but still super cute
9. Shot Glass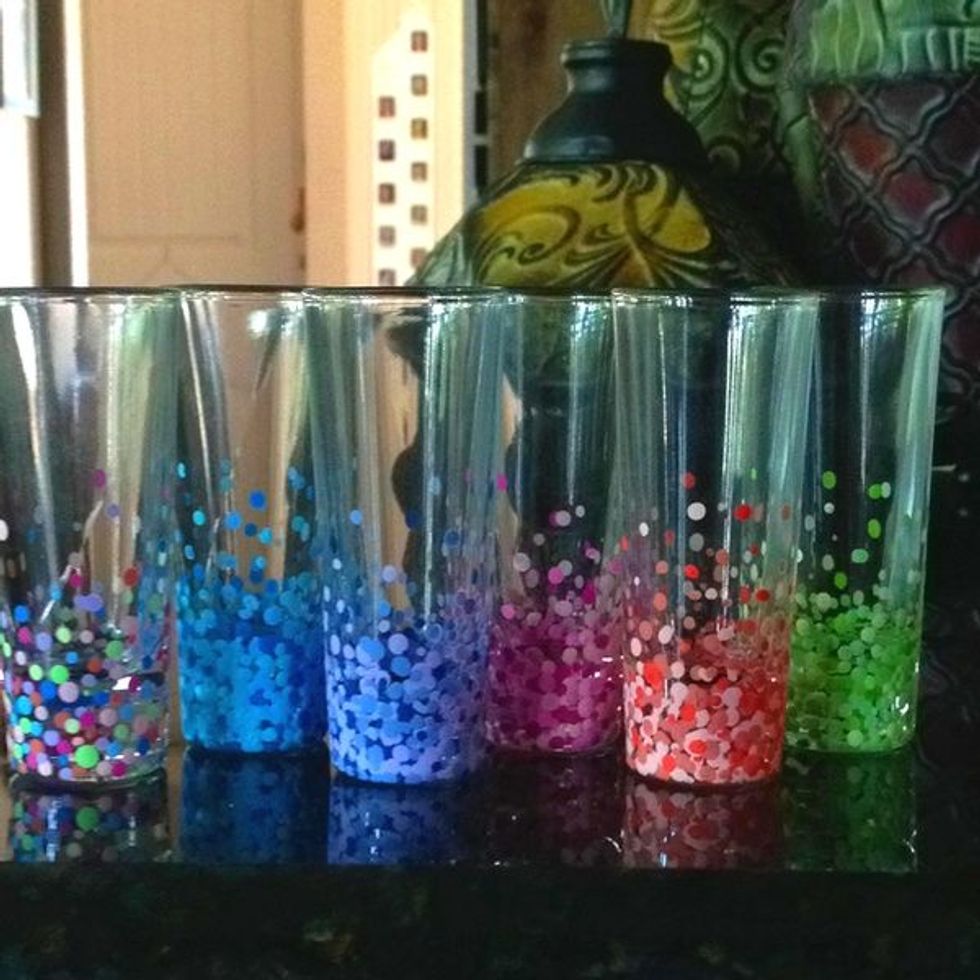 Shots! Shots! Shots! Shots! Shots! EVERYBODY!!! Directions here.
10. Boozy cupcakes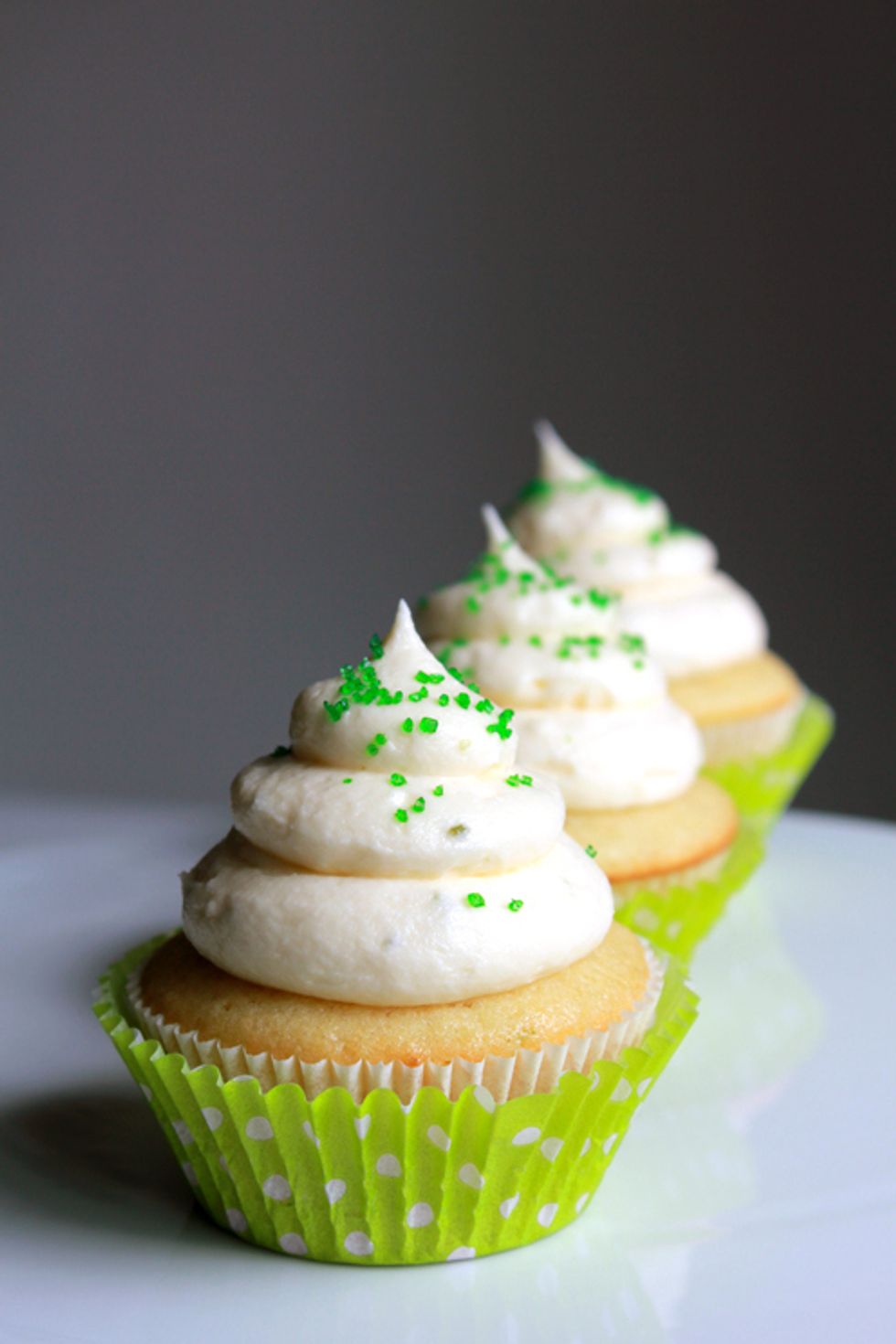 YUM. Learn how to make some boozy cupcakes here.
11. Hangover Kit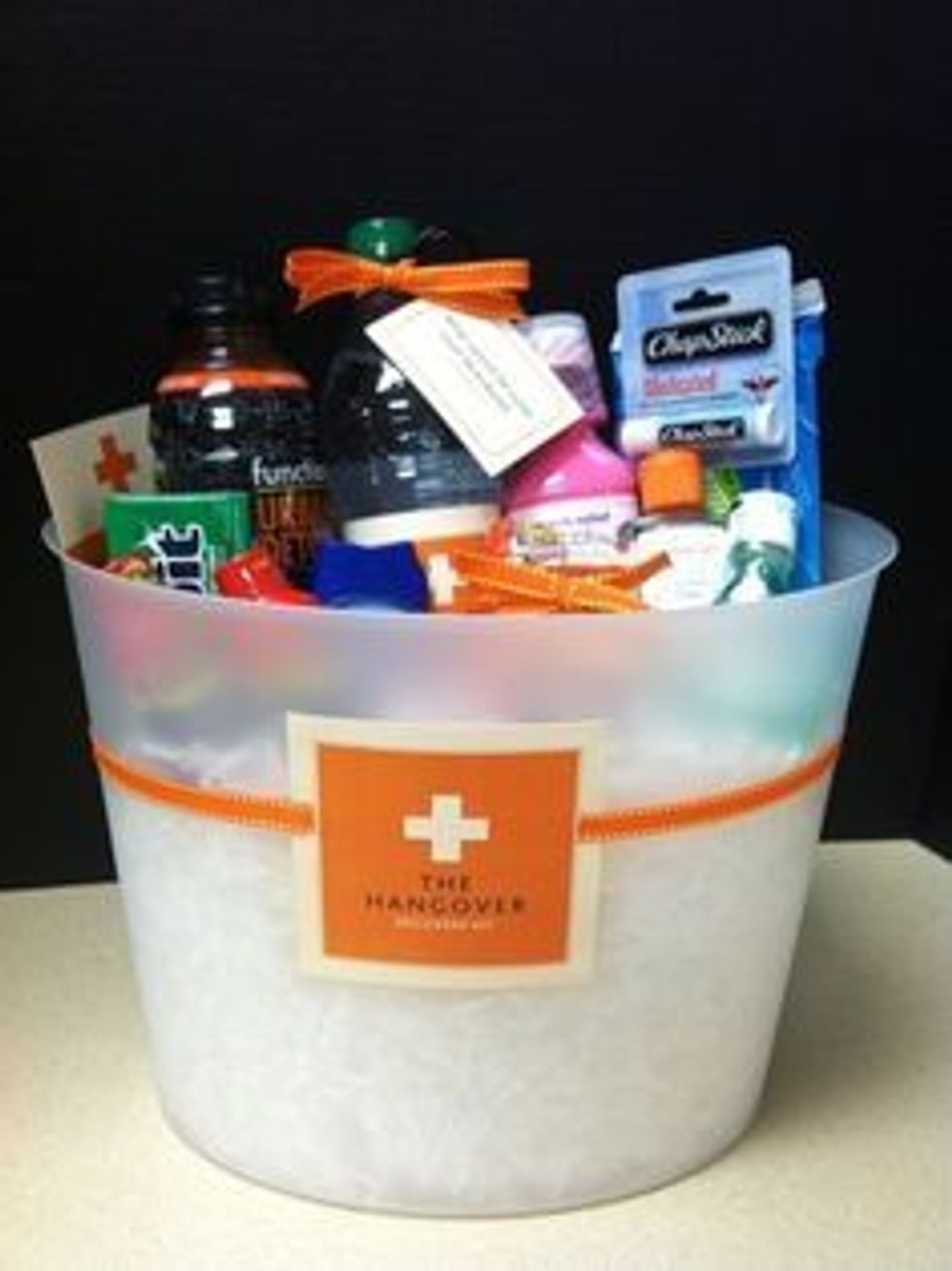 After all the alcohol she consumed the previous night, your bestie will definitely need to be revived the morning after her birthday. Keep her from feeling like death with Advil, Powerade, Granola bars, and other things all arranged in a cute basket.
**Disclaimer: Drink Responsibly. Make Good Choices. And everything else your mom tells you...