One of my favorite seasons is spooky season, or Halloween if you want to be basic. There is no other time in the year where it is normal to wear crazy costumes or eat as much candy as we do in October. Watching a Halloween movie marathon, making another batch of pumpkin decorated cookies even though you've already made three but they're just so cute you must make more.
Inviting people over just so they can be amazed by all your spooky decorations and constantly scaring them when they enter a room because you have the month-long excuse of saying "it's spooky season." These are just some essential activities during spooky season to really get the full spooky effect:
1. Halloween movies
My favorite is no other than "Hocus Pocus" but you can't forget the classic "Halloweentown" or "The Adam's Family" and if you're brave enough, "Jeepers Creepers" or "Friday the 13th." Snuggle up with a bottle of wine and your favorite person and binge on all the spooky season movies.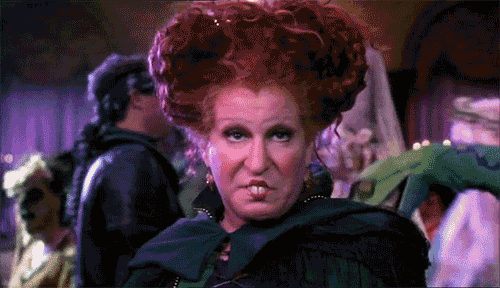 2. Spooky snacks
Witch finger cookies, cupcakes with ghost icing, skeleton pretzels, and of course the witches hand that always grabs you when you go in for another treat. So, chill out on the couch with your plate of cookies and a movie listed above and don't you dare feel guilty for eating every cookie on that plate.
3. Halloween parties
Whether you're a college student serving an adult version of the witches brew or a family serving an orange colored Kool-Aid, Halloween parties are unique and so much fun. What other time during the year can you dress up as someone or something else with all your friends and it be completely normal?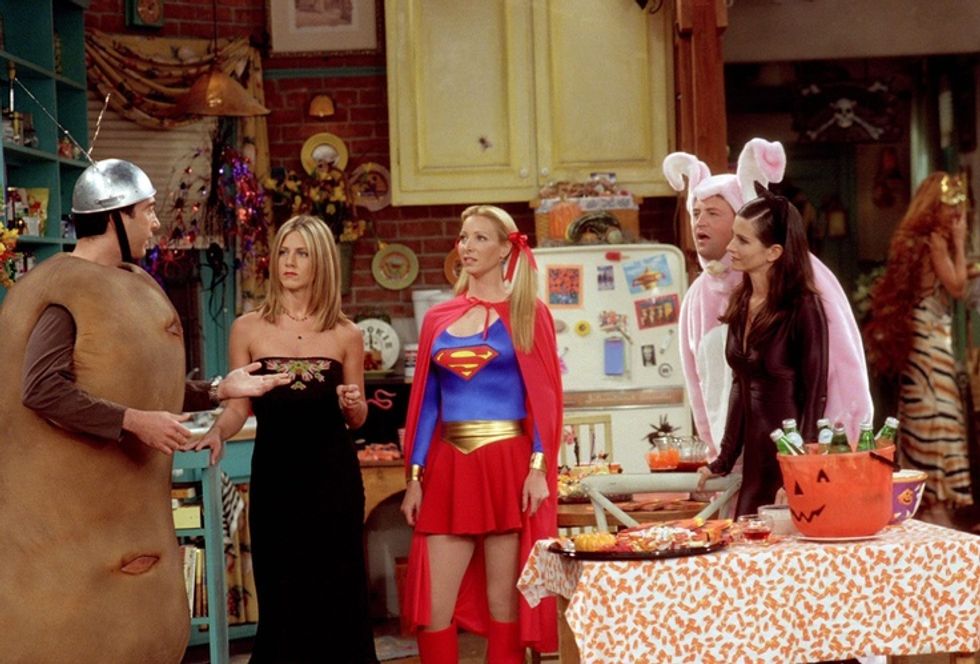 4. Pumpkin carving
This hands down beats egg decorating during Easter. I can never decide whether I want to paint or carve my pumpkin so I always do two. The more the scarier.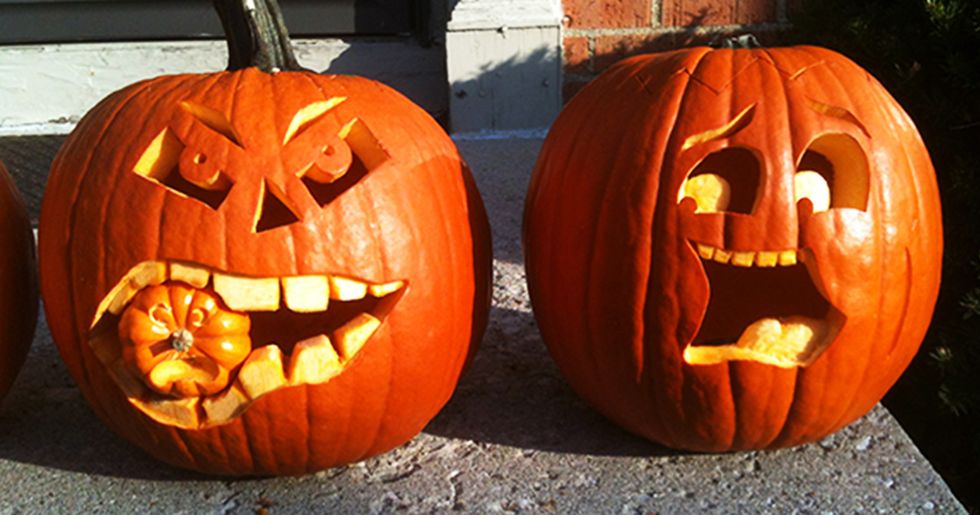 5. House decorating
My personal favorite is the pumpkin lights you can drape all around your house. It's a fun thing to do with the people you live with and I promise you'll want to have guests over all the time. So now, you can sit in your living room with your Halloween socks, witch finger cookies, watching "Hocus Pocus" with your pumpkin lights on around the room. I mean, what sounds better than that? I'll wait…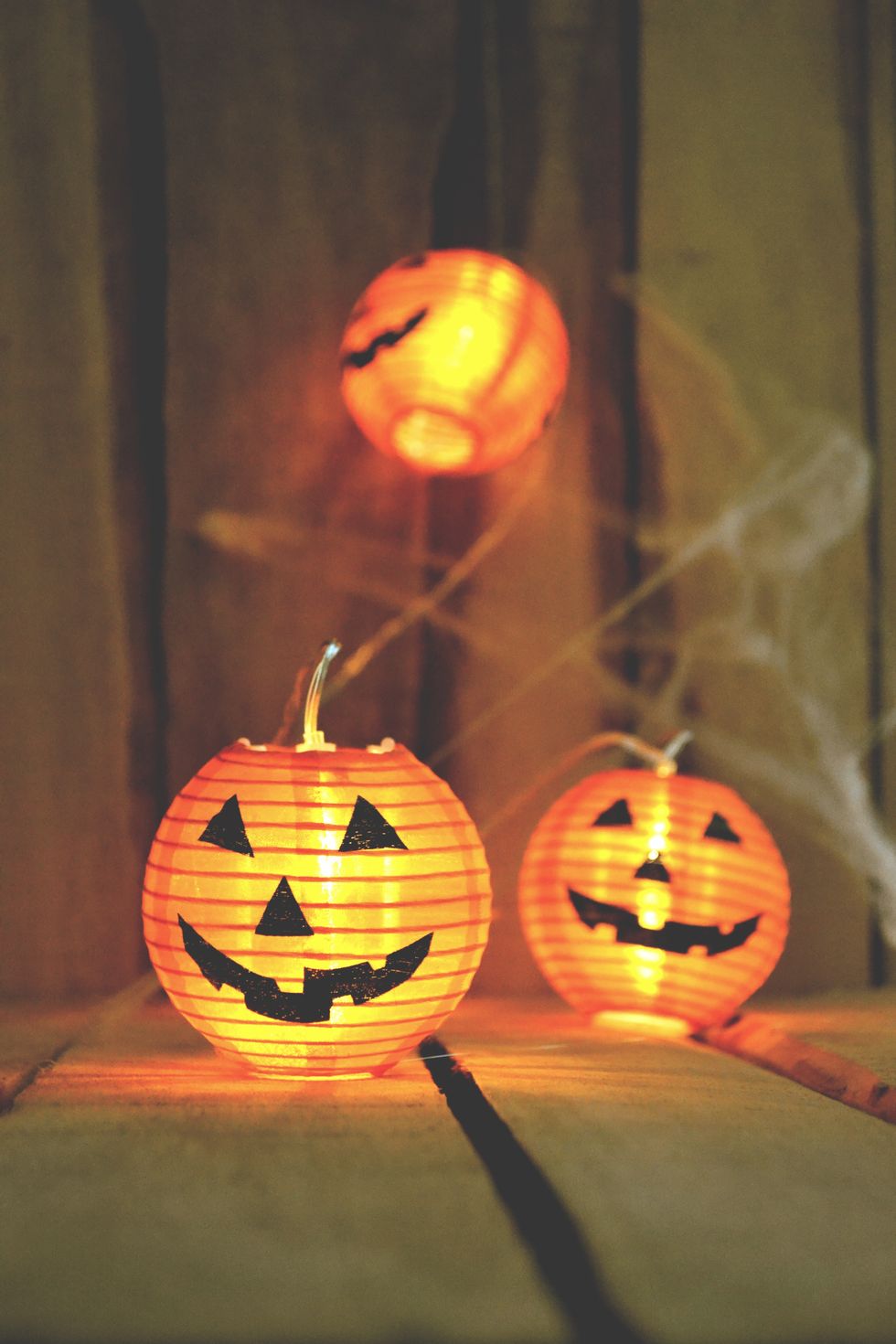 6. Haunted houses
Nothing is better than taking your boyfriend that's "not afraid of anything" to a haunted house and watching them scream like a little girl. If scary things aren't for you, just go and wait outside the house and enjoy everyone's terrified expressions as they exit.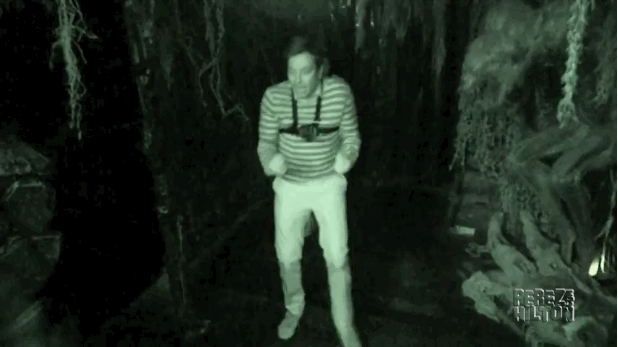 7. Going to a pumpkin patch
I love going to a pumpkin patch. It's the perfect place to dress up in fall colors and go with the people you love. Usually there are food stands and some even have cute little games set up or a hayride. Pro-tip: this is a great day for some amazing photo opportunities.

8. Halloween mystery boxes
No matter how old you are, if you are reaching your hand into a bag that's labeled "brains" and feel the slimy texture of noodles you are sure to be creeped out. Cooked spaghetti for brains, peeled grapes as eyeballs, and dried apricots for monster ears. If you have younger siblings this is a spooky season game that mom is sure to approve.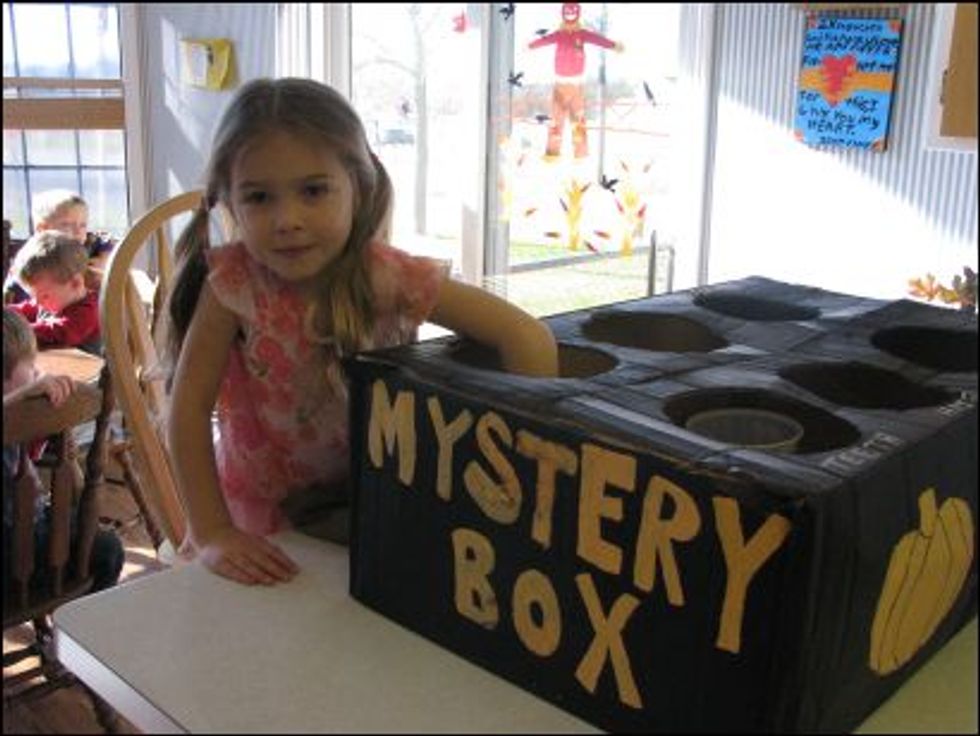 9. Costumes
When we were young we wanted to be princesses and super heroes but then we grew out of that faze and wanted to do something more creative. Be funny, scary, and coordinate with your people. This is a great opportunity to make long lasting memories.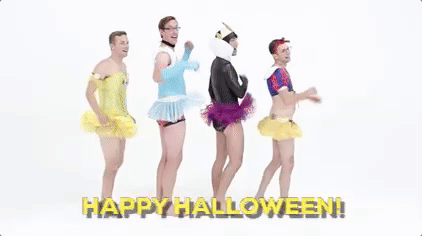 10. Spooky dates
This is a great time of year where you can get creative on dates. Throughout the year you can't always go through haunted houses together but nothing feels more satisfying than grabbing onto your man when you're scared. This is also a fun time to double date!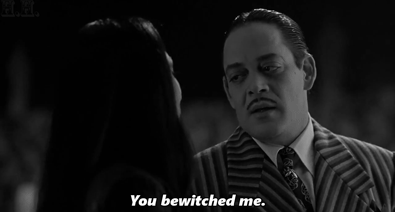 11. Pumpkin flavored everything
Pumpkin bread, pumpkin spiced latte, pumpkin pie, pumpkin cupcakes, pumpkin cookies, the list could go on but i'll stop and let you decide which is your favorite. (Did you know there's even a pumpkin flavored beer?)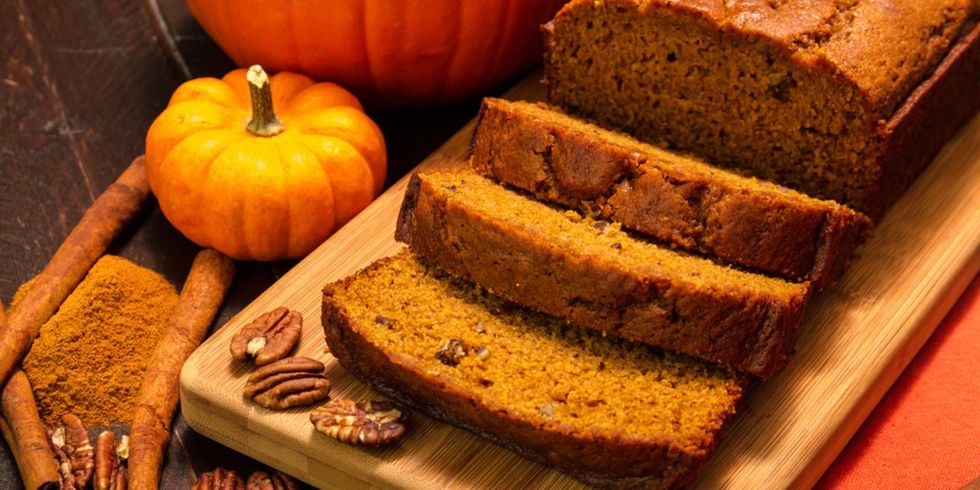 ---
So next time you're sitting at home wondering what you should be doing, refer back to this list and learn how to enjoy the season in every way possible!