Social media, the guilty pleasure we love to hate. As much as we would love to deny it, a lot of our day involves checking our social media accounts during any second of our free time. When we wake up, in between classes, in line at Dunkin' Donuts, at the gym and right before bed, we feel the need to check in with the little worlds we have created on our smartphones.
While I'm 100 percent guilty of all of this, I have noticed that the negativity on social media brings my mood down significantly. Nobody wants to see some of the pessimistic content that people post, but none of us can seem to delete our accounts altogether. To counteract the crazy things you scroll by, I seriously suggest following some (all) of the animal accounts below. Once you see the pictures, you shouldn't need any more convincing.
1. The Dogist (@thedogist)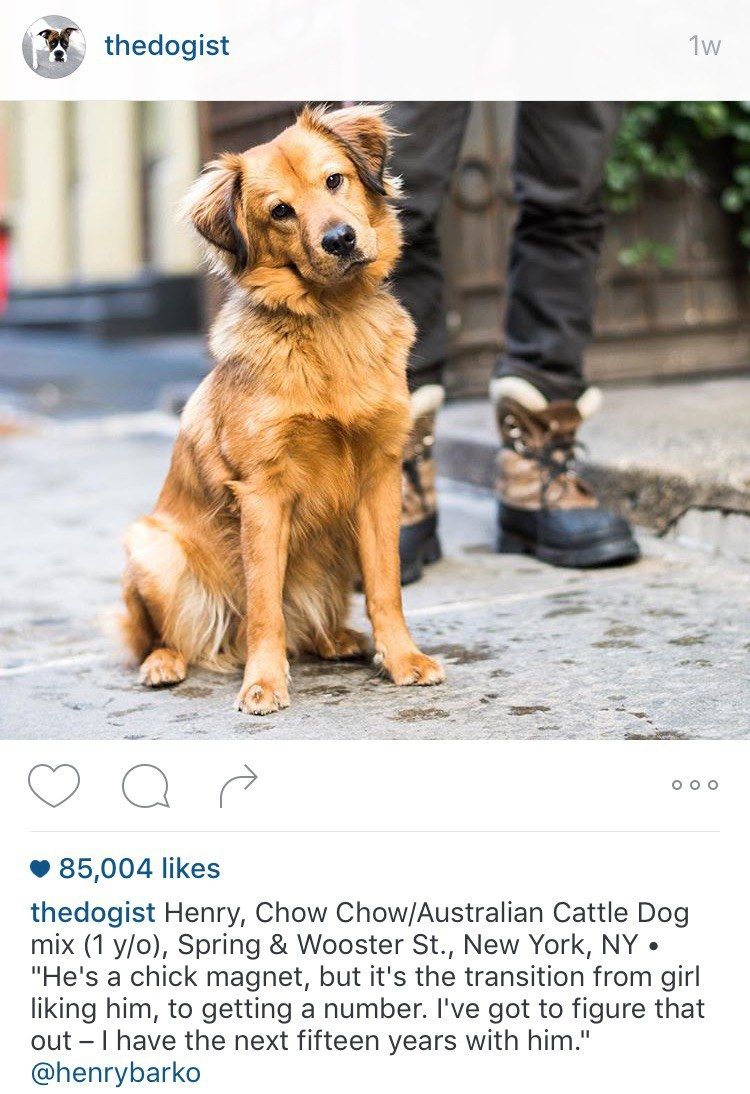 Just like the Humans of New York social media pages, The Dogist is full of adorable pictures of pups and intriguing quotes from their owners. These cute faces are guaranteed to make any dog-lover smile.
2. Doug The Pug (@itsdougthepug)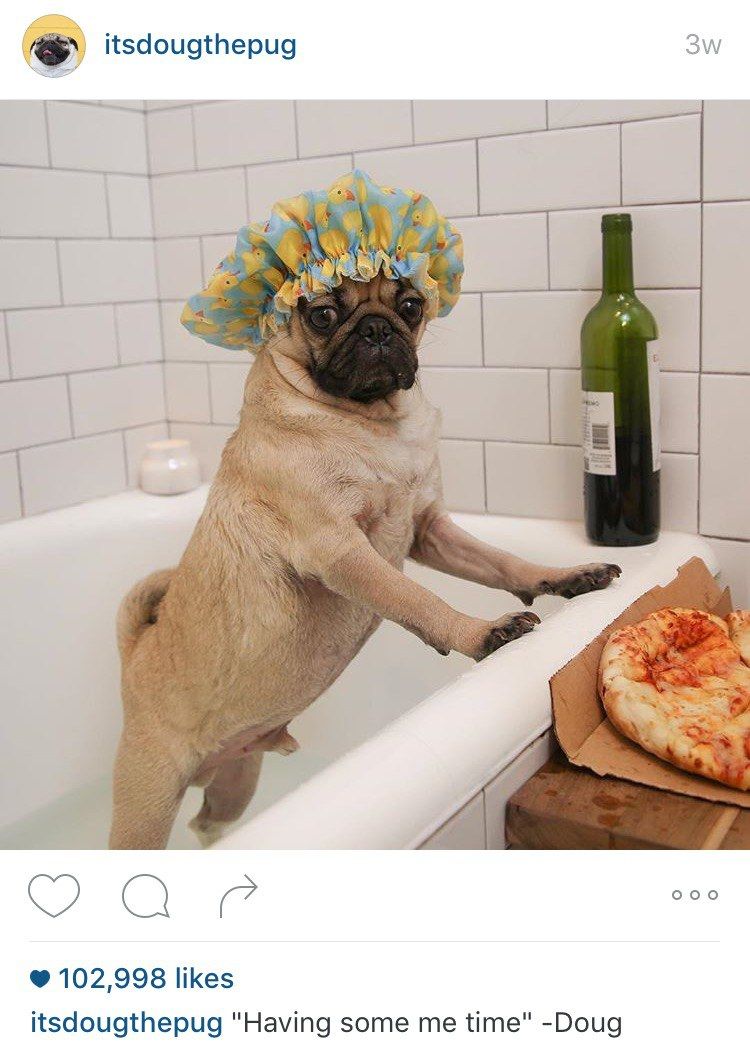 Following Doug is basically like following a red carpet celebrity Instagram, except he's way cuter. His posts give you a sneak peak into his glamorous life. He's my spirit animal, literally.
3. Paddington the Pig (@paddington_the_pig)
Paddington is a micro-mini pig who, just like Doug, leads a life we all want to live. Follow Paddington as he celebrates holidays, dresses up and catches a tan by the pool. You're seriously going to wish you could hangout with him.
4. Retrieverstagram (@retrieverstagram)
This is a whole account dedicated to labradors and golden retrievers. From tiny puppies to full grown adults, this Instagram captures the beauty of these dogs in all stages. Not to mention, there are pictures of puppies in PJ's. What more could you ask for?!
5. Nala (@nala_cat)
Cat lovers, this one's for you. Nala was adopted from a shelter and now leads a fabulous life in Los Angeles. Try not to be jealous of her blue eyes and dazzling existence.
6. Marnie (@marniethedog)
You can't help but fall in love with this Shih Tzu's darling little face. Marnie wears the cutest outfits and even has her own book!
7. Milla and Stella (@lifeofmill)
These two adorable rabbits from Sweden will give you some serious FOMO over their friendship. You won't want to miss their adorable pictures.
8. Mr. Bagel the Chinchilla (@chinnybuddy)
Mr. Bagel the Chinchilla loves to eat, shop and post really cute selfies...kind of (exactly) like me.
9. Calico The Hedgehog (@adventuresofcalico)
Follow Calico, the African Pygmy hedgehog while she travels the world, doing what you wish you could do while sitting in class. You'll want to join her in no time!
10. Dogs of Instagram (@dogsofinstagram)
These dogs from all over doing cute things are pretty much guaranteed to turn any bad day into a good day. And, many of them wear nicer clothes than most people. Can you say #goals?!
11. Baby Animal Page (@babyanmlpage)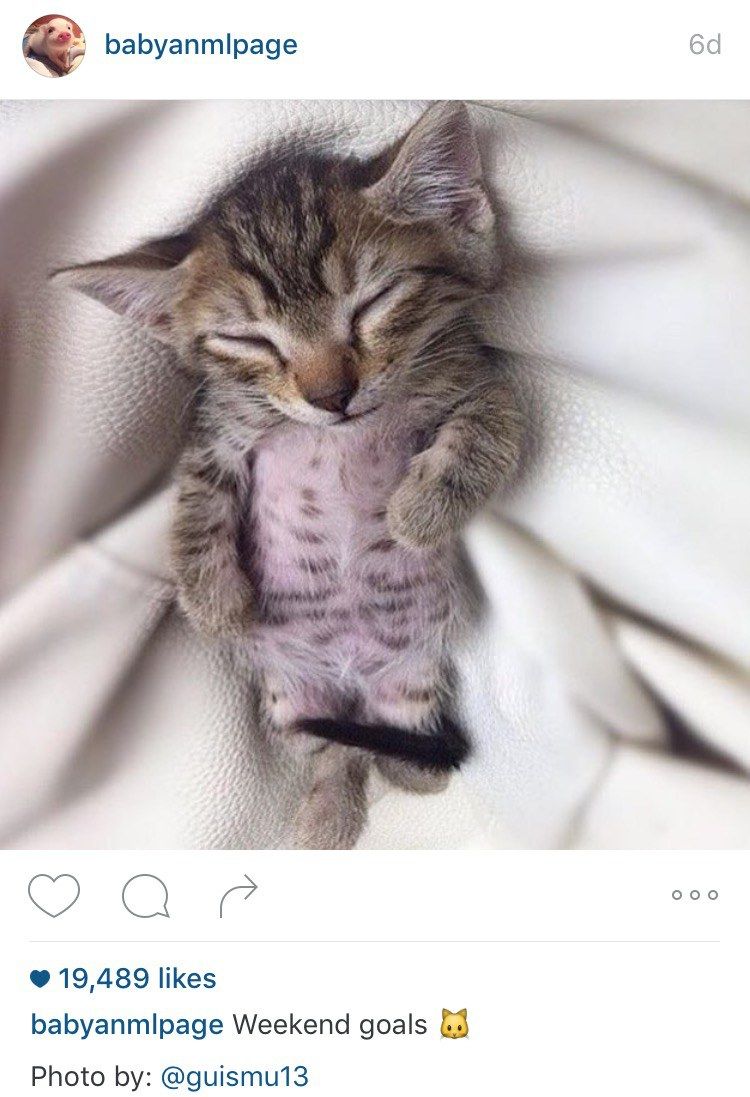 Are there actually anything better than pictures of baby animals? No, didn't think so.