As a college student, it's hard to stretch the buck. Especially when we have to pay tuition, books, even housing. So how can we make our money go far in college? Check out these items that you definitely need that are under $100.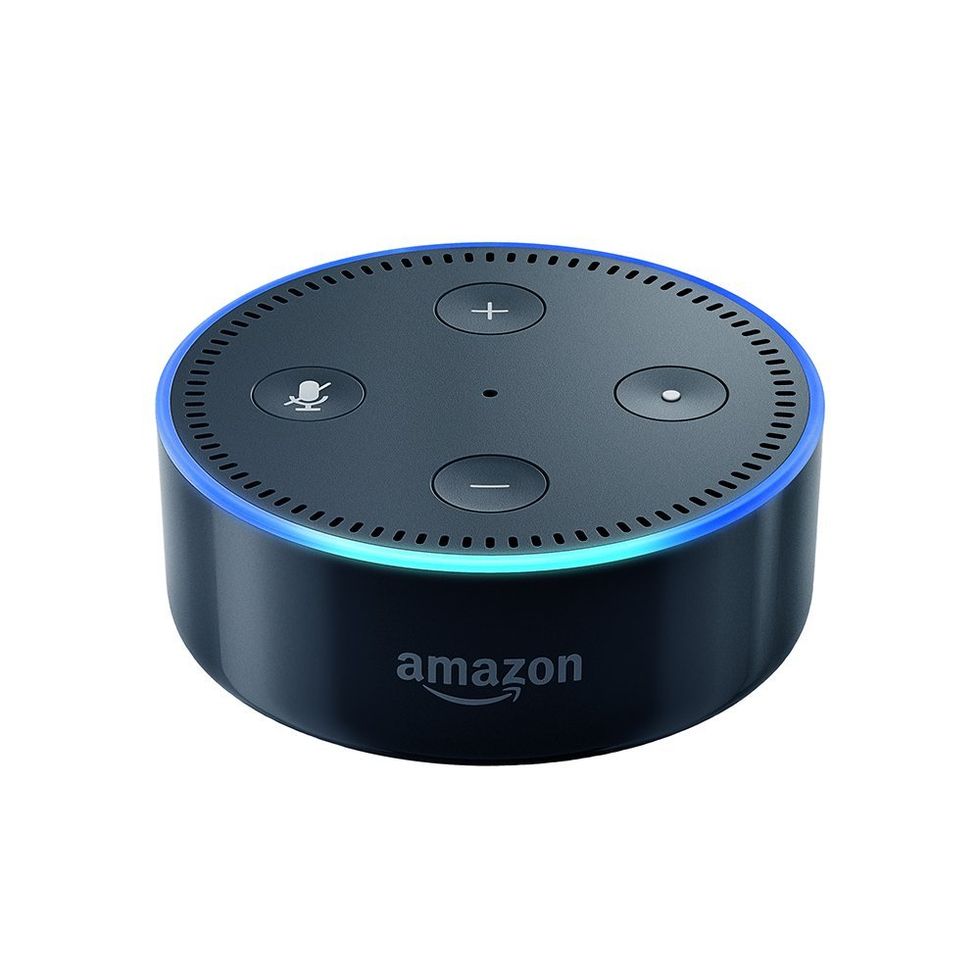 According to Amazon, this is a "Hands-free voice controlled device" that uses Alexa as a virtual assistant to do many things from checking the weather, learning about the news to making and receiving calls and playing music.
If you have any smart home technology, you can control them with the Amazon Echo. Perfect for those who live in the dorm and have a lot of things to do.
Most of the reviews rate the Amazon Echo Dot a 4.3 out of 5 stars. Customers were satisfied with what they got. In fact, it changed some customers' lives for the better. Some reviews mention the different ways they can use Alexa.
There were some reviews, however, that mentioned lack of Bluetooth security, which could be a problem. Some other reviews say it's annoying and the voice recognition is off.
Overall, customers seemed to enjoy the product and put it to good use.
The Amazon Echo Dot (second generation) retails around $40 to $50 on Amazon. There are additional options it does come with, like customizable fabric, warranty, etc which may make the price a bit more expensive.
If you want to buy this product, click here.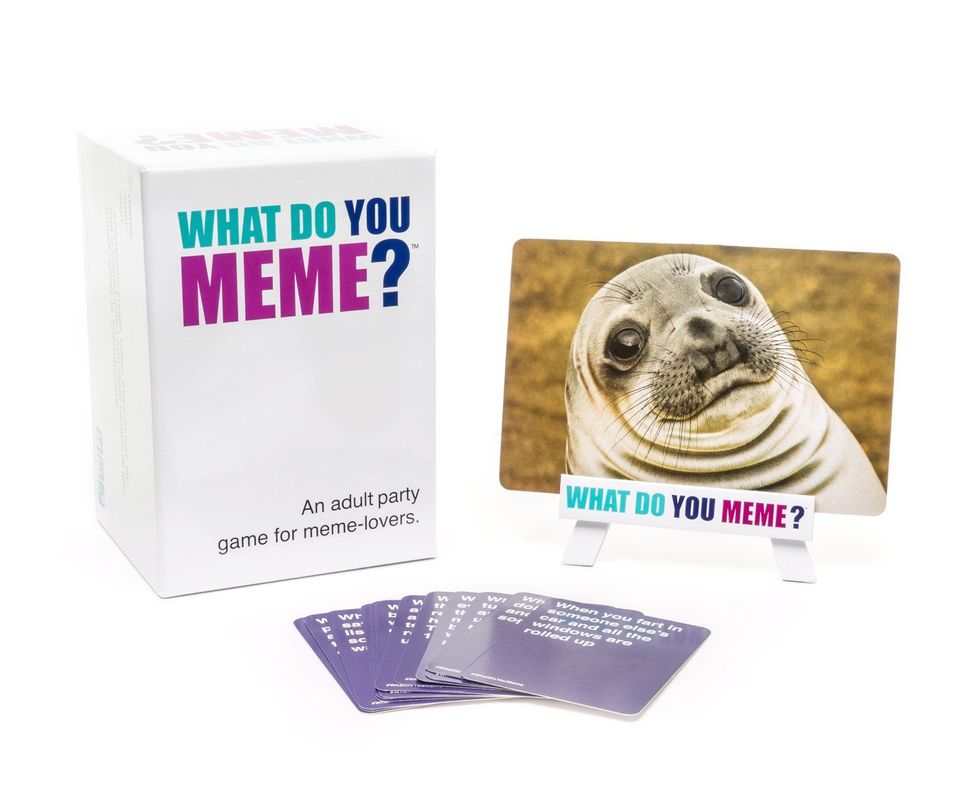 Everyone loves memes! Now you can make your own while competing with friends! The goal of this fantastic game is to create the funniest meme by pairing caption cards with the photo card that is in play.
Then, a rotating judge picks the best "meme." That person gets a point. At the end of the game, the person with the most points wins!
This game can play up to 20 players but is NOT intended for children. Playtime usually lasts around 30 to 90 minutes.
Looking for a party game or something to pass time with your roommates? This game is perfect. Just open the box and start playing. Simple as that!
The reviews for this product average a 4.5 out of five stars. There were reviews where people just can't stop playing. But some say that there are not enough memes or it does not compare to "Cards Against Humanity" (which has a similar gameplay).
"What do you MEME?" retails for $30 on Amazon. But there are also expansion packs that retail around $11 to $12 on Amazon.
If you want to buy this product, click here.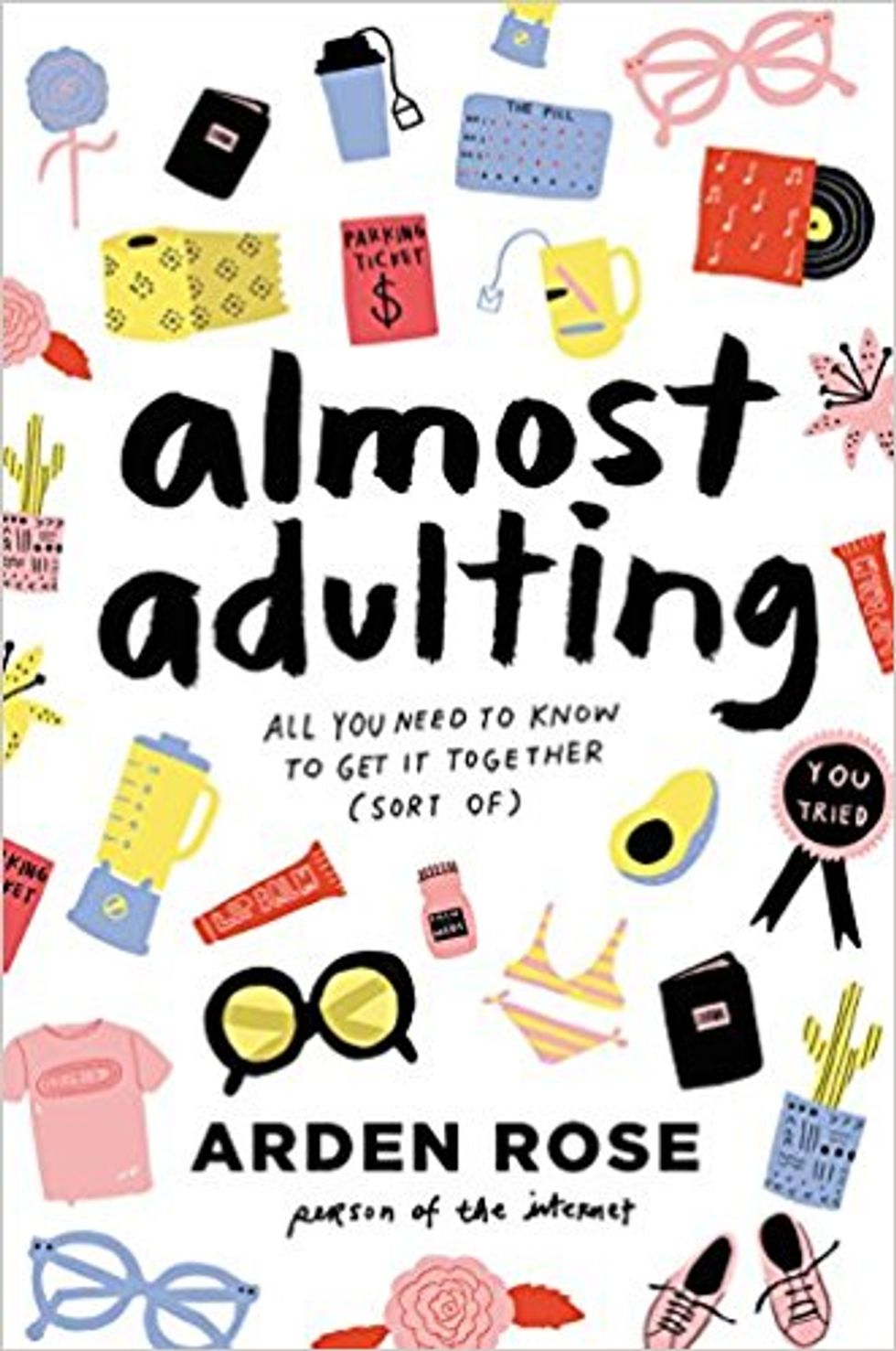 Every college has those times when they don't know what to do. Looking online doesn't help, and people seem too busy. This book is your best solution.
Arden Rose (who is the author of the book), covers many things about adulting from online friendship to good eating habits. It may sound boring, but trust me, you are going to need it.
This is not your typical how-to book. This book explains adulting in a way that even simple people would understand.
Most consumers who bought this book gave it a 3.9 out of five stars. Some people think people should already know how to do this stuff. Some other people say that it provides good advice, especially those who are moving out of their parents' house.
This book is recommended for those who are 18-20 or looking to move out of their parents' house. Note: this book may not provide you with all the adulting advice you will need but will give you the basics.
If you want to buy this product, click here.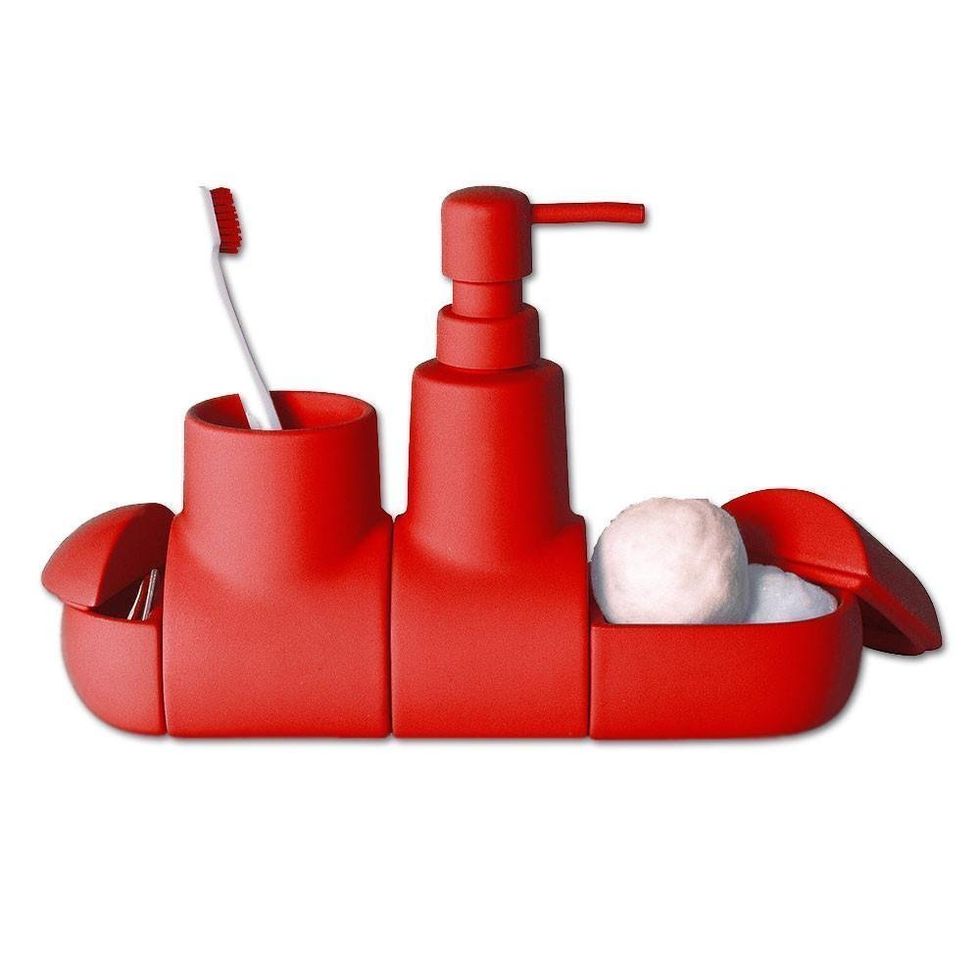 This product may not be the hot tech item of 2018, but for those who live in the dorms or are looking for some organization in their bathroom, this is the product for you.
This piece of Chinese bathroom essential is divided into four sections so you can organize to make it easier to clean. These sections include a toothbrush holder, gel dispenser, a large section for cotton balls and small box for hairbands (or whatever you want). As a bonus, there are magnets to keep the sections together.
There were not many reviews for this product, except for one, which says that it's a great bathroom set. The magnets may come loose, but the product won't lose its functionality. Overall, people rate it a 4.5 out of five stars, which is not bad for a piece of bathroom necessity.
This product sells for $79.80, which is not expected when thinking of a bathroom product. This product, however, comes in four different colors: red, yellow, blue and white.
This bathroom product is recommended for those who love organizing or are looking to save space in their dorm or apartment.
If you are interested to buy this product, click here.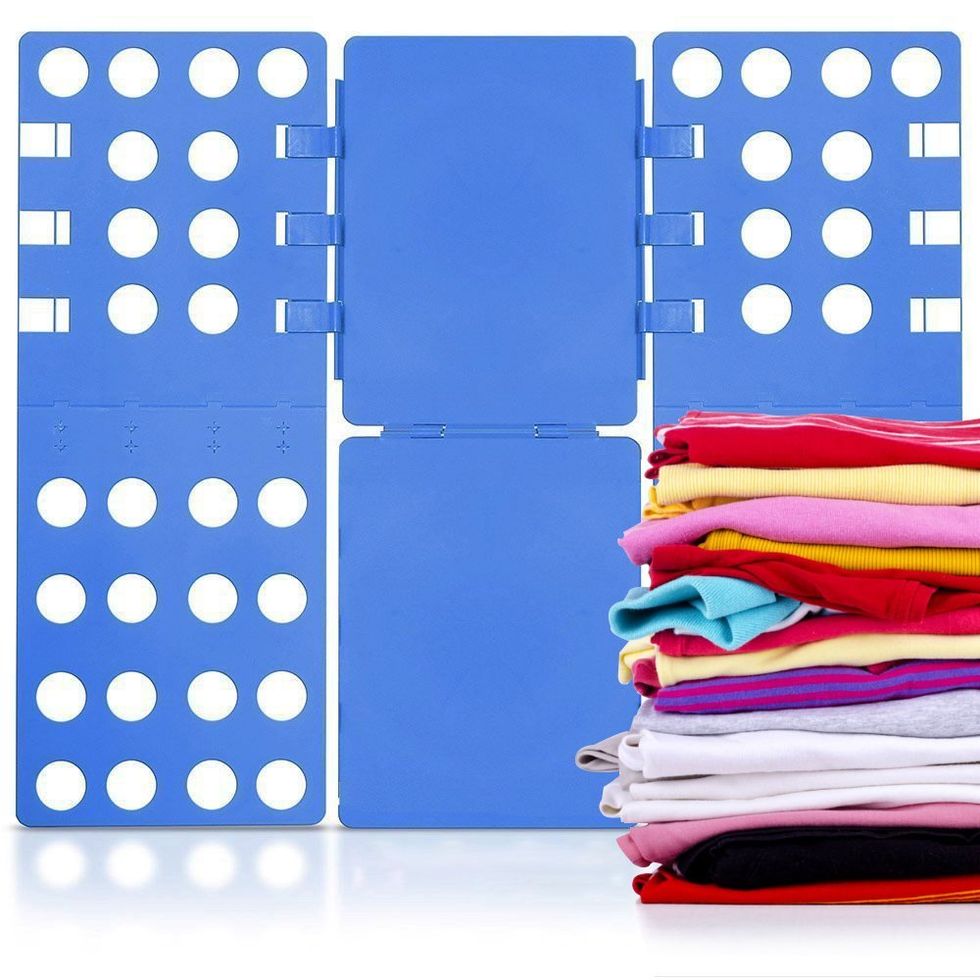 Don't know how to fold your clothes? Spend too much time folding clothes? This product is designed to make your laundry chores a bit easier so you can get back to watching Netflix.
This product can not only fold your clothes but also get it done fast and in three easy steps. You can fold your shirts, garments and other clothes with ease.
Not only that, this product can give you more space in your closet to organize while providing wrinkle-free folding. This product can be reused over and over again on various clothes from toddler to adult clothes.
Most of the reviews for this product rate this product a four out of five stars. Some reviews state that with this kids started to help out with laundry more. The only thing is that the board requires easy assembly and instructions on how to use it is not included (although it should be self-explanatory).
This product sells for $21.98 on Amazon. Although this product comes only in blue, there are similar products that have a variety of different colors to choose from.
This is great for those who are barely starting to live life as an adult or those who are looking for more organization for clothes.
If you want to buy this product, click here.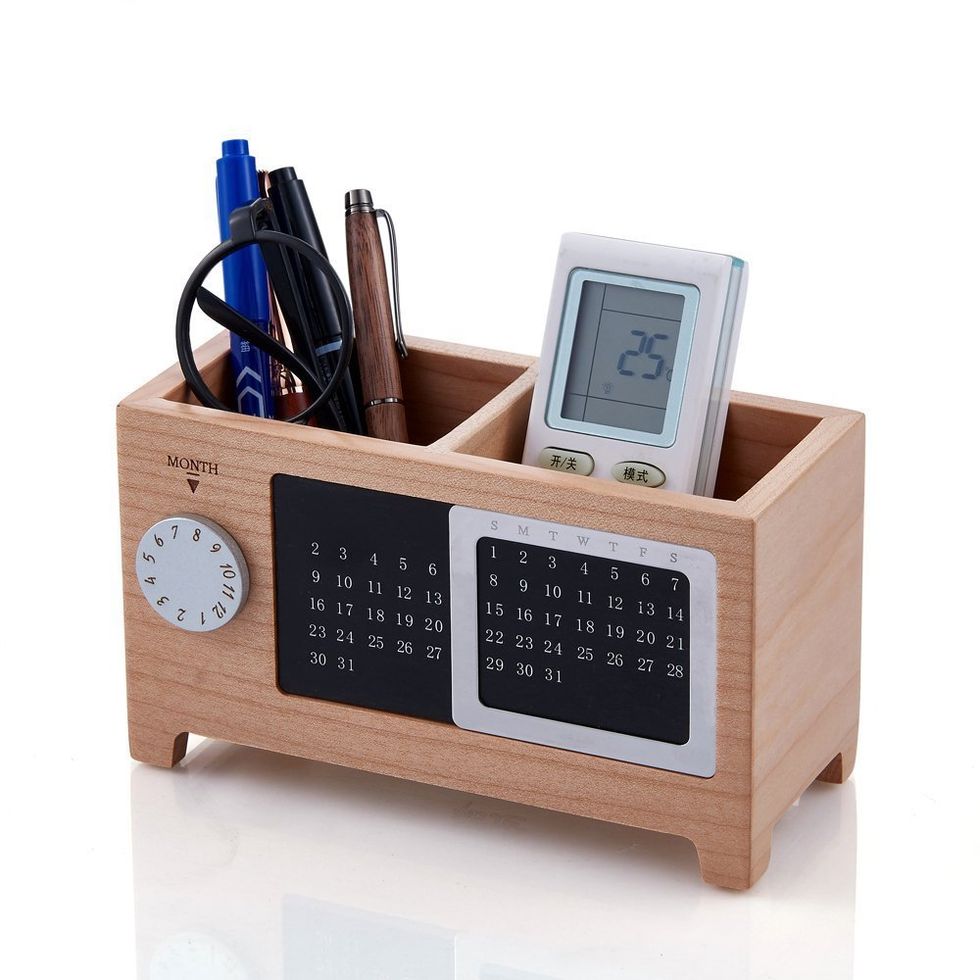 Looking for some organization while you study? Well, this is the product for you!
This handcrafted walnut box is a great decoration on your desk. It has a pen holder, a mini storage box, and a permanent calendar all in one to make your college life a bit easier. It includes a piece of velvet on the bottom to prevent the box from scratching.
Reviews for this product average about a 3.9 out of five stars. Some reviews stated that it may be smaller than expected but don't take up a lot of room.
This is a good gift for those who work in an office like setting (aka teacher) or those who are in college and study a lot.
If you want to buy this product, click here.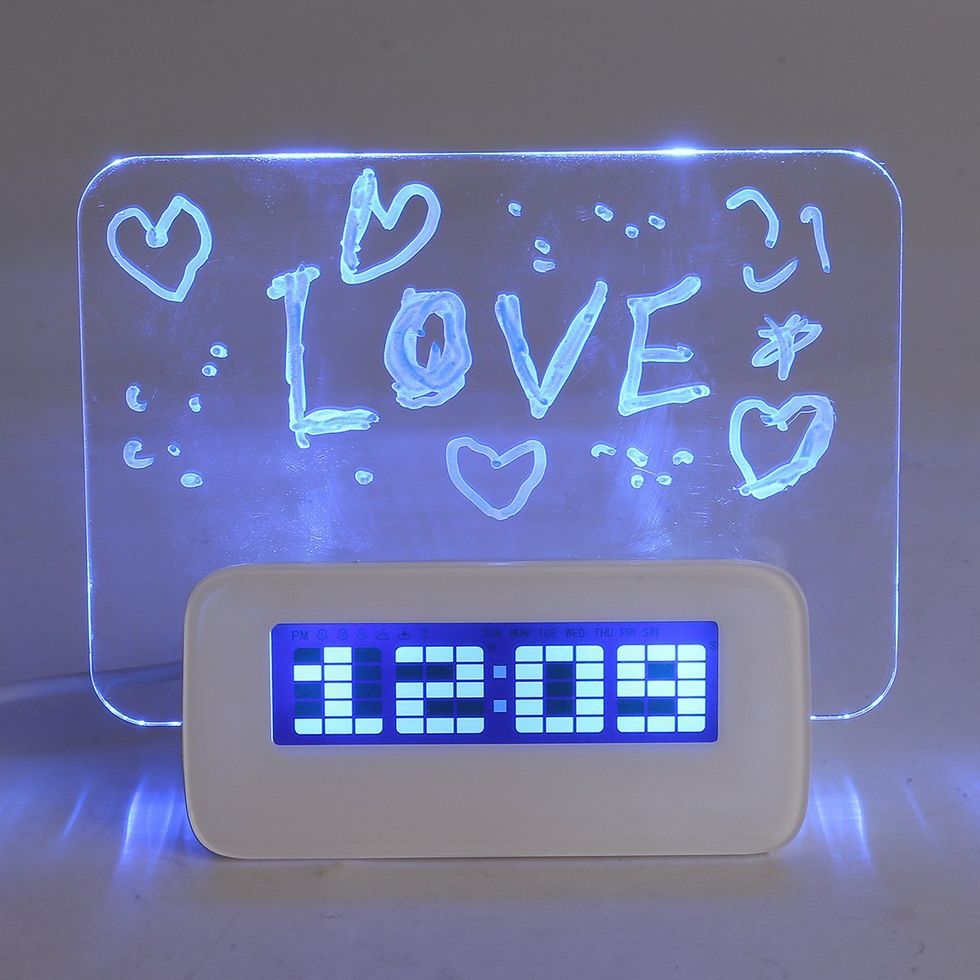 Looking for an alarm clock that you can actually use? Well, this alarm clock takes it to a whole new level.
This multifunctional clock, comprised of an alarm clock, calendar, thermometer and a fluorescent memo board to write messages. This alarm clock comes with the ability to make three alarms, the ability to snooze, a stopwatch and a countdown function. The display can show the date, time and even temperature (Celsius and Fahrenheit) in a switchable slideshow format.
This product can run off of three AAA batteries (which is not included) or a USB cable. There are four USB ports so you can charge your phone at night as well as have it plugged in.
There are no reviews, but based on the product information I would give this a 3.5 out of five stars. It seems practical, and it looks awesome, but I'm not sure if it is practical enough for people to buy it.
This product is great as a gift for families, friends, lovers for birthdays, Christmas or any you would choose. This would also be great for those who looking to be organized in their college life.
If you want to buy this product, click here.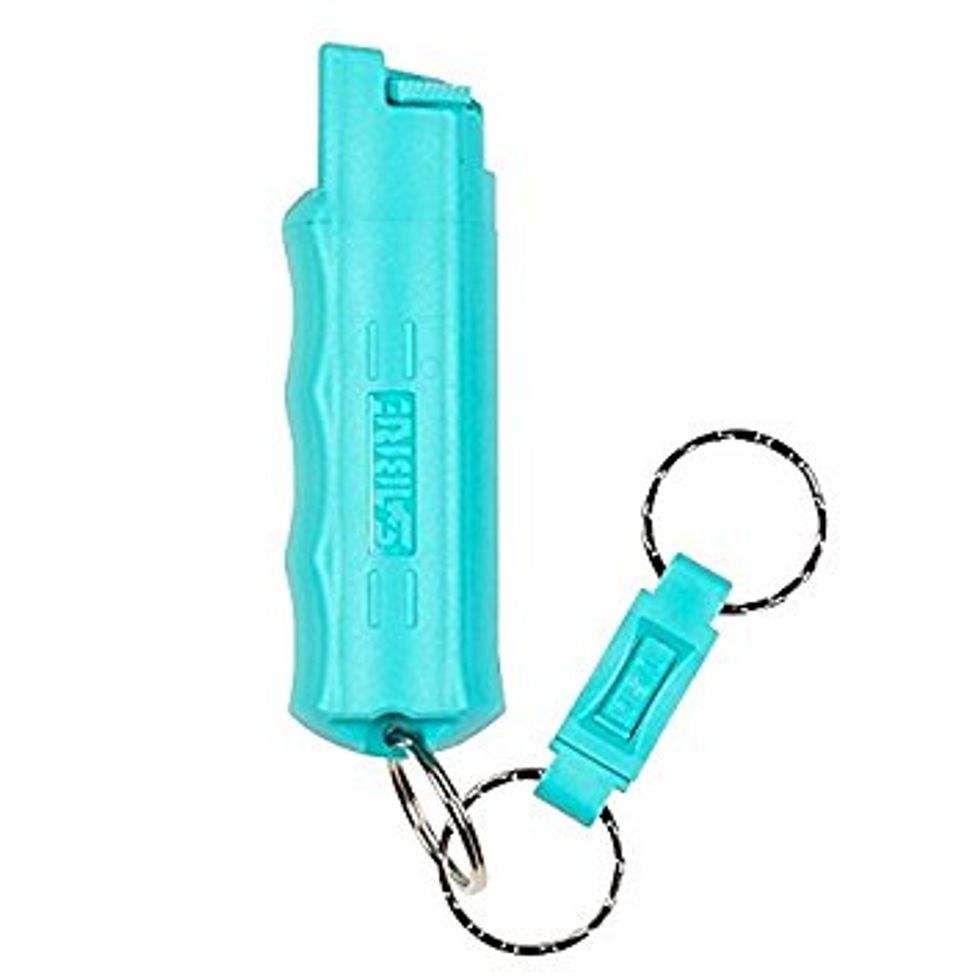 Out in the streets, you never know what may happen. There may be strangers asking you for rides or even robbers trying to rob you. Well, this product can help protect yourself.
This pepper spray helps people who are in extreme situations and have nothing to help them in a convenient and portable way. Unlike other pepper spray brands, this spray provides maximum stopping power. It can spray up to 10 feet (three m) and 25 bursts in a powerful stream playback, all in a small quick release key ring. It does include a free training video to show you how to use it properly.
Customers reviews this product a 4.5 out of five stars. Some reasons that were stated is because it's safe but it's too big for a keychain. Note that the pepper spray can expire, so you may have to reorder if it expires or if you run out. Another review said that the lock and unlock button can move while you have it put away.
NOTE: This product is only for a self-defense only. Do not use it as a weapon.
This product sells for $9.99 on Amazon. It comes in light blue, pink and black.
If you want to buy this product, click here.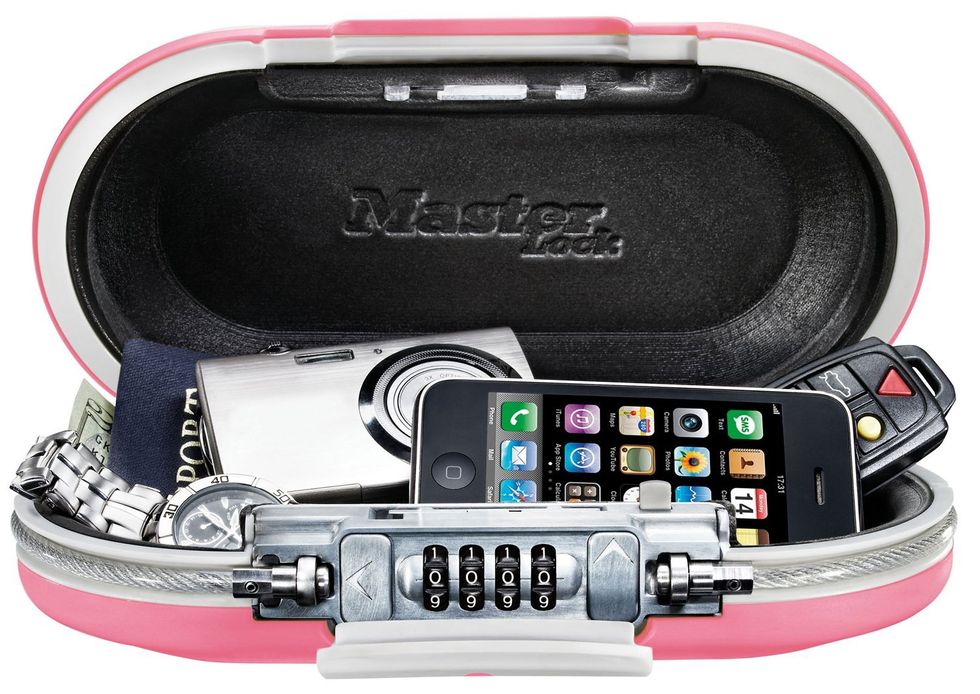 Are your roommates getting into your private stuff without your permission? Do you need a safe for it? Well, this is the product for you!
This small, yet convenient, safe can be used for small stuff like a phone, passports, cash, credit cards etc. This safe comes with a four-digit combo so that you don't have to worry about losing a key. The durable design is constructed to be water resistant and to prevent damage to any items inside that may be fragile.
Customers who used this product rate this product a four out of five stars on Amazon. However, other customers say that it may break after a couple of uses or that it will not open, and that it is not a true safe.
This is for those who live with roommates and need to protect their private stuff like their credit and debit cards, passports, money etc. Just be cautious that it may break or not open.
This safe goes for $21.95 on Amazon. However, based on what color you get will vary the price. Colors include Black, Blue, Grey, Pink, Red and White.
If you want to buy this product, click here.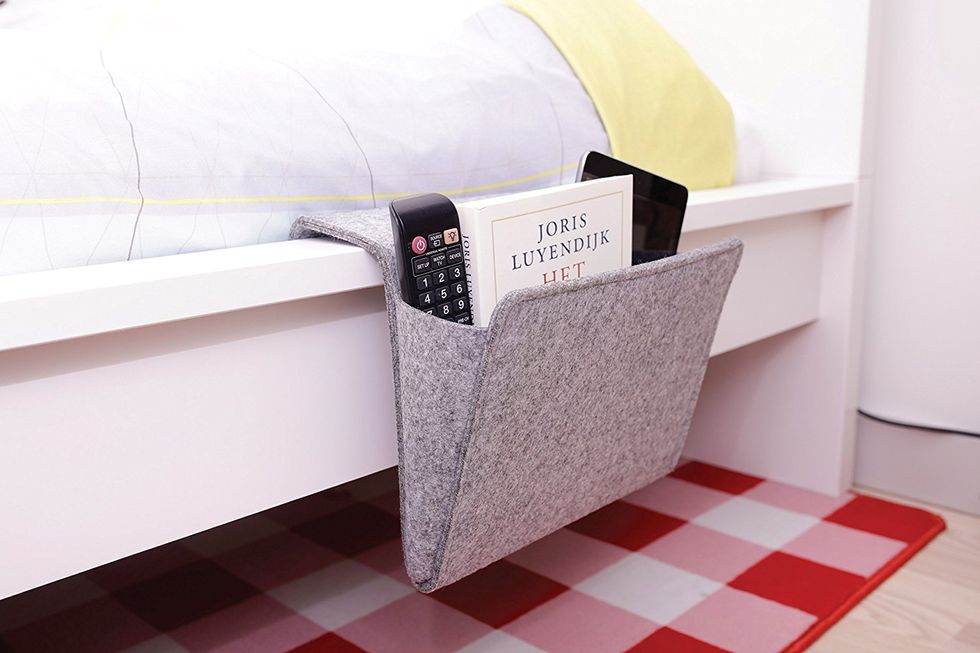 Can't find anything because it is hiding under the bed? Well, this caddy is the product for you!
This grey felt design with polystyrene is designed to hold magazines, glasses, phones, remotes and cords in one big pocket. It is actually pretty sturdy, especially between any mattresses.
Customers reviews for this product give this product a 4.6 out of five stars on Amazon. Customers say that it easy to reach, easy to set up and gets the job done.
Customers also say that the sides are too wide making the front panel to come more forward, and to have more pockets for separation. This product tends to get flimsy over time.
This product is for those who do a lot of homework on their bed and need a bit of organization but can't afford a nightstand.
This product goes for $14.70 on Amazon.
If you would like to buy this product, click here.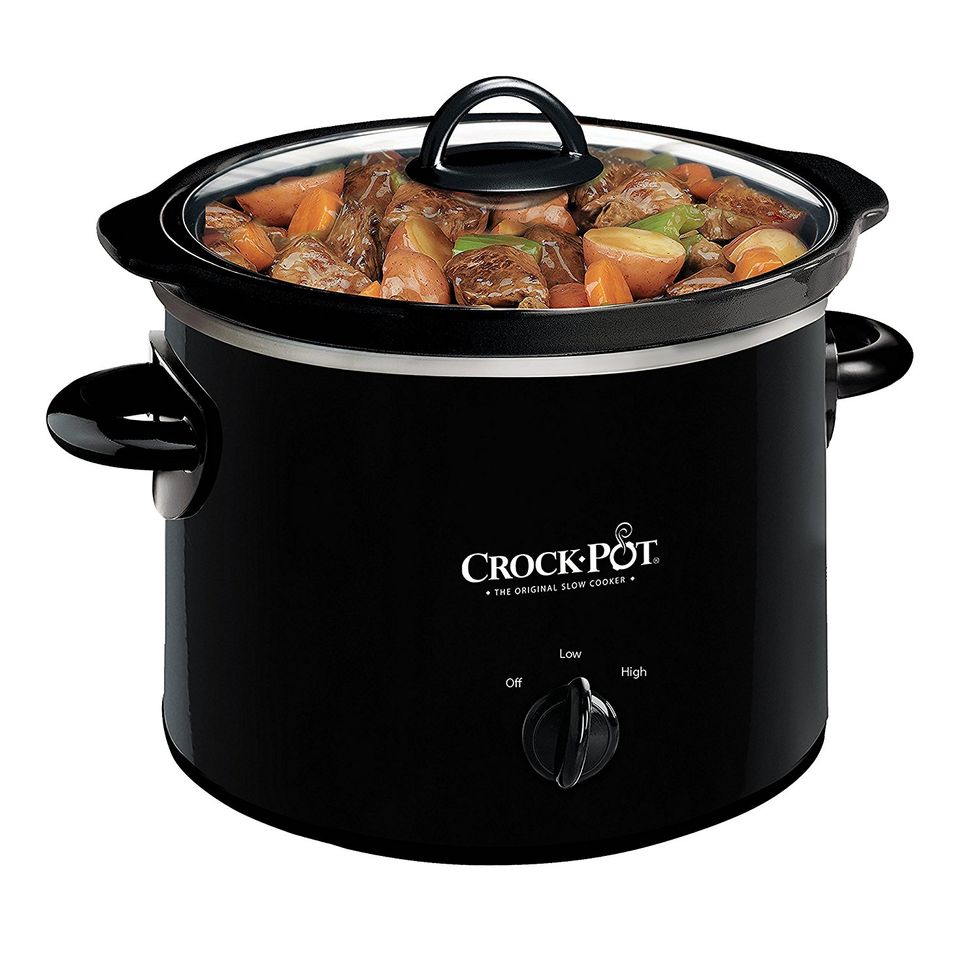 Tired of cooking ramen all the time and ready to cook but don't have anything to cook with. Do not fear, this crock pot is here to help you.
This two quart round manual slow cooker serves around three or more people. It includes various heating settings from low to high (it does not include a warm setting). It also includes a removable dishwasher safe insert with a dishwasher-safe lid. Plus, it comes with recipes!
Customers rated this product a 4.5 out of five stars. They say that its great for one to four people (typical dorm size). It's easy to clean and generally used for smaller and quick meals.
However, other customers say that it was smaller than expected and that the product is not what was advertised. Some customers received their packages damaged or broken.
This product is for those who love to cook on a budget or are just tired of eating ramen every day and can't afford a meal plan.
If you would like to buy this product, click here.
As a college student, you can get these awesome and useful products for a great deal plus free shipping with Amazon Prime. You get access to Amazon Prime Video and Prime Reading. Plus you can get free unlimited photo storage with Prime Photos. To learn more,
click here