With the hundreds of options that are on Netflix it can be hard to decide what to watch. For many Netfolic watchers, Netflix is the time when they can finally relax from a long day at work. There is no need to make a decision about what to watch only to regret it once you have already started the show. So here is a list of the ten shows I believe are worth watching on Netflix.
1. Master of None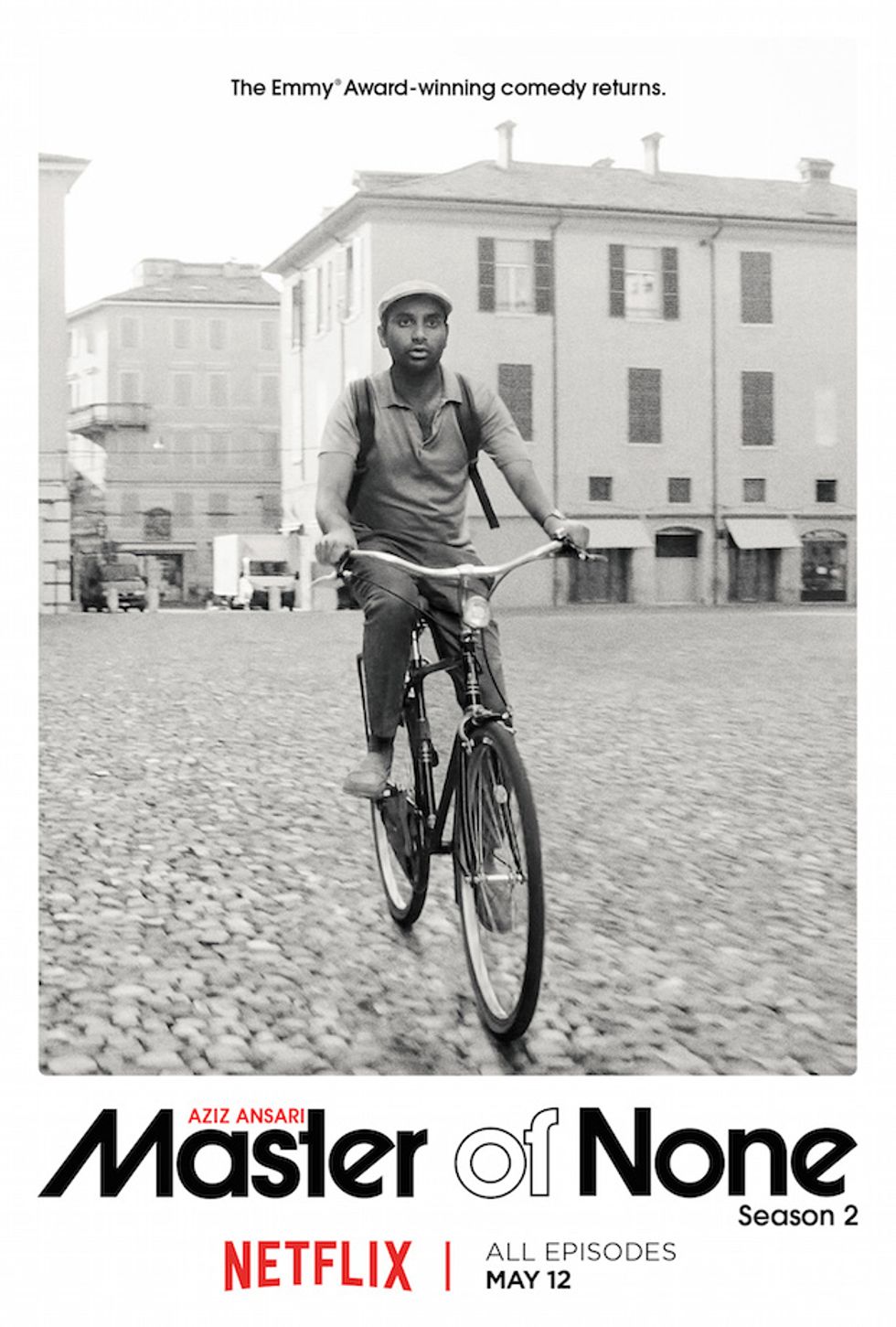 Starring: Aziz Ansari, Noël Wells, Eric Warheim, Lena Waithe, Kelvin Yu, Fatima Ansari, Shoukath Ansari
This show is definitely one to watch. Fun fact: it is based loosely off of Aziz Ansari's actual life events. Dev (Aziz Ansari), an actor in New York, has a series of eye opening experiences after he encounters some casual racism in TV auditions.
2. The Office (US)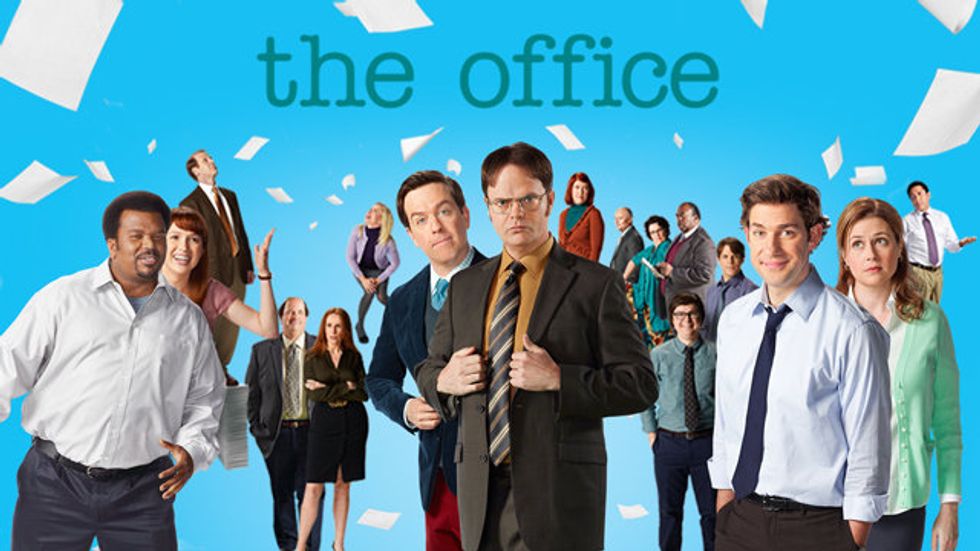 Starring: Steve Carell, John Krasinski, Jenna Fischer, Rainn Wilson, B.J. Novak, Ed Helms, Brain Baumgartner, David Denman, Creed Bratton, Kate Flannery, Mindy Kaling, Angela Kinsey, Paul Lieberstein, Oscar Nuñez, Phyllis Smith.
Whenever you are not sure what to watch, The Office should become your go to show. This hit comedy chronicles the lives of disgruntled office employees of a paper company. They are managed by the slightly deluded Micheal Scott (Steve Carell). Though this witty series ended in 2013, it is still one of the best to binge watch.
3. American Horror Story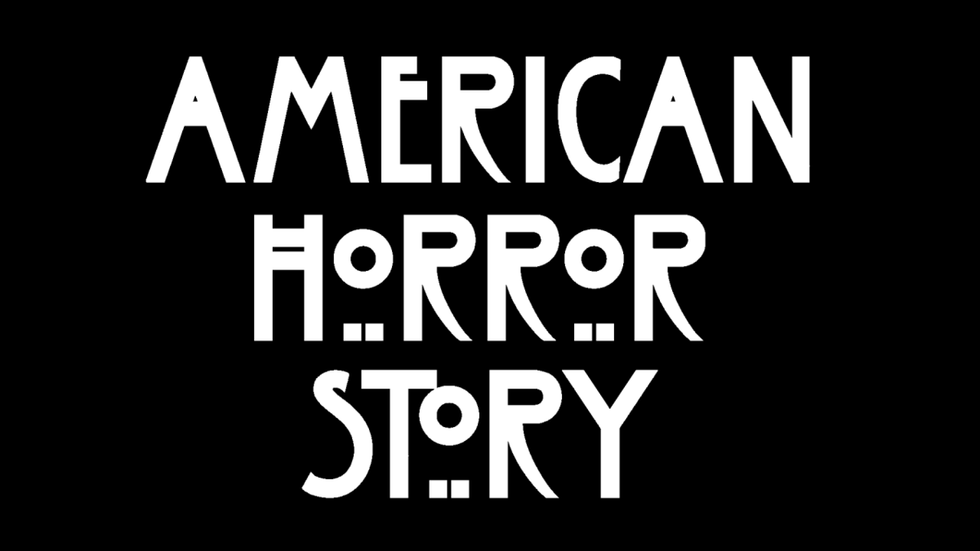 Starring: Evan Peters, Sarah Paulson, Jessica Lange, Denis O'hare, Kathy Bates
This Emmy winning drama shows humankind's unsettling capacity for evil by using the ideas and powers of supernatural fears and everyday horrors. Each season is a new story, and currently AHS is on season 7 titled Cult. This is a much watch, especially for anyone that loves horror or constantly being at the edge of their seats.
4. Dear White People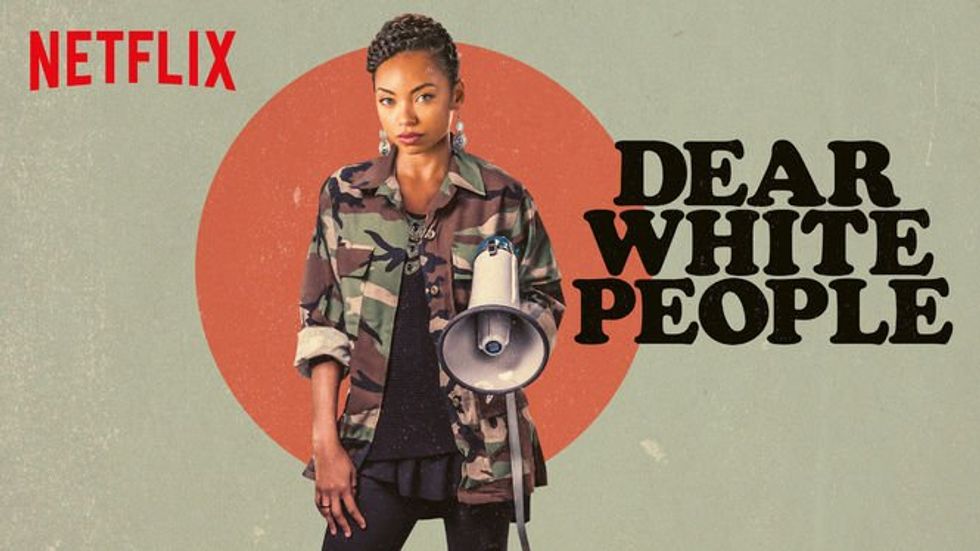 Starring: Logan Browning, Brandon P. Bell, DeRon Horton, Antoinette Robertson, John Patrick Amedori, Ashley Blaine Featherson,
This satirical comedy drama is based off of the 2014 film by the same name. As a college radio host Samantha White (Logan Browning) leads the outcry over a blackface party on campus at a predominantly white college. Each episode focuses on a particular character.
5. Stranger Things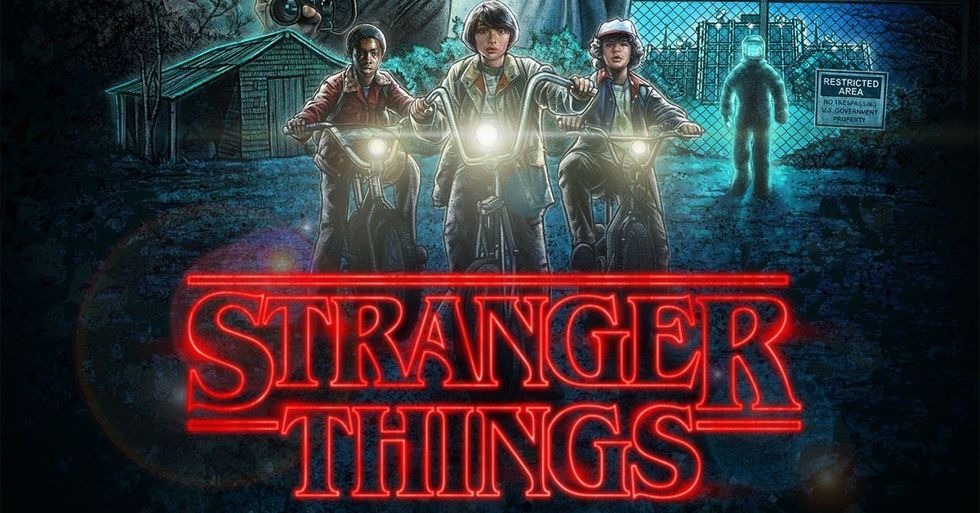 Starring: Winona Ryder, David Harbour, Finn Wolfhard, Millie Bobby Brown, Gaten Matarazzo, Natalia Dyer, Charlie Heaton, Cara Buono, and Matthew Modine
This 80's set mystery is one show that you will binge watch for sure. When a young boy vanishes a town discovers a mystery, which involves secret experiments, terrifying supernatural forces and a very strange little girl.
6. The Crown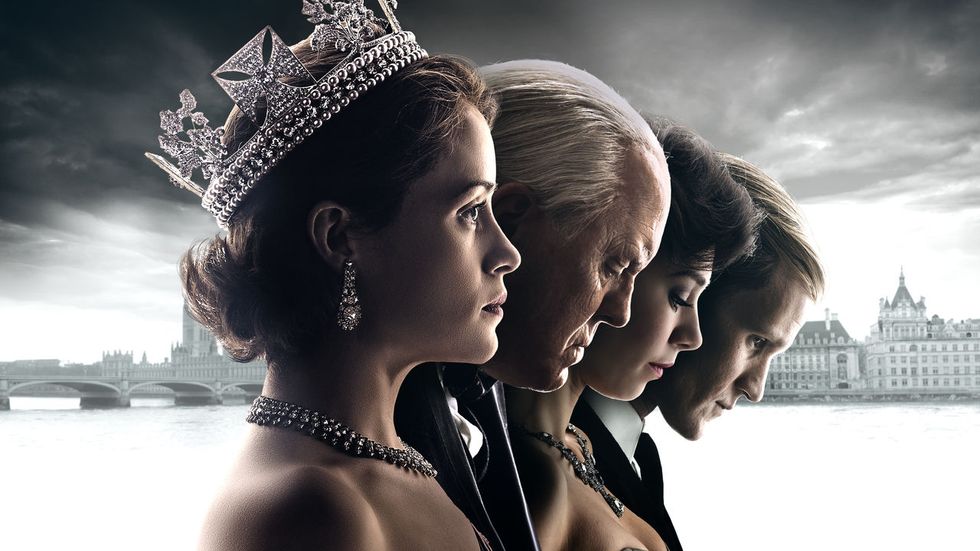 Starring: Claire Foy, Matt Smith, Jared Harris, John Lithgow
The Crown is Netflix's most expensive series. However, it is clearly worth it as it is also one of the most popular series. This show follows the early reign of Queen Elizabeth II. It depicts both her coming to power as long as her relationships with those around her.
7. The Good Place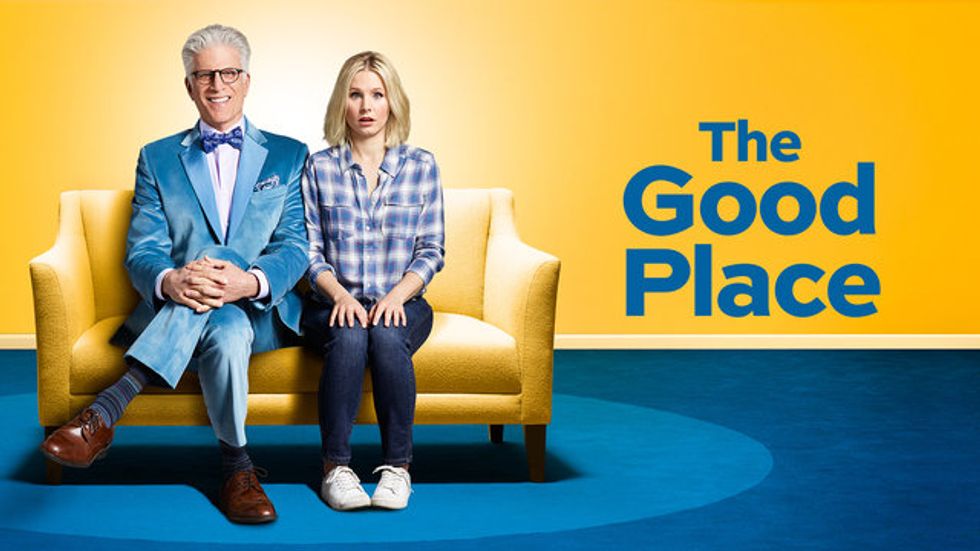 Starring: Kristen Bell, Ted Danson, William Jackson Harper, Jameela Jamil, Manny Jacinto, and D'Arcy Carden
Because of an error Eleanor Shellstrop (Kristen Bell), who is extremely self absorbed, arrives at the Good Place after she dies. This comedic show follows her trying to become a better person, as she is determined to stay.
8. Better Call Saul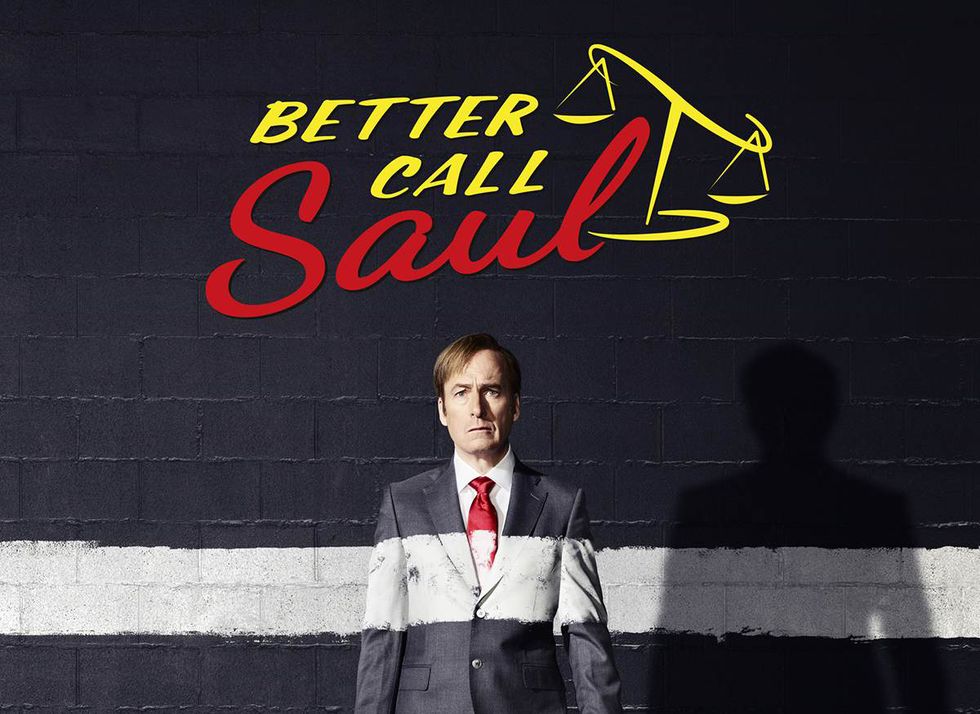 Starring: Bob Odenkirk, Jonathan Banks, Michael McKean

This show is a prequel and is definitely one to watch if you were a fan of Breaking Bad. Better Call Saul is an Emmy nominated series, and follows the small town lawyer Jimmy McGill (Bob Odenkirk) as he turns into the morally challenged Saul Goodman.
9. Archer

Starring: H. Jon Benjamin, Aisha Tyler, Judy Greer, Chris Parnell, and Jessica Walters
This Emmy winning series follows the life and exploits of secret agent Sterling Archer, or as he likes to say the "world's greatest secret agent". This animated is definitely one to watch and is in its eighth season.
10. Black Mirror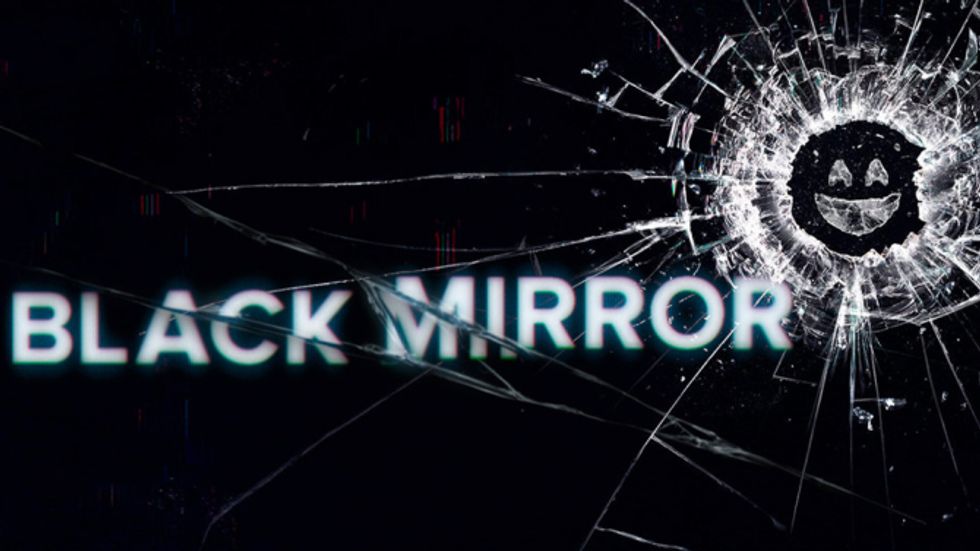 Starring: Gugu Mbatha-Raw, Bryce Dallas Howard, Alice Eve, Michael Kelly, Cherry Jones
This series creates a distressing spin on contemporary culture. Black Mirror depicts a disturbing and extremely high-tech future that may not be too far away. In this world humankind's greatest creations and darkest impulses become one.