With the cold weather months quickly drawing near, it's just about the time of the year to bust out that abandoned outerwear that's sitting in your closet. While denim jackets have been around for decades, they have continuously been revamped and modified to fit evolving trends and consumer needs. There is no longer just one, basic denim jacket out there anymore, which gives us the freedom to create many different looks with the unique take on these various denim jackets.
1. Vintage Soul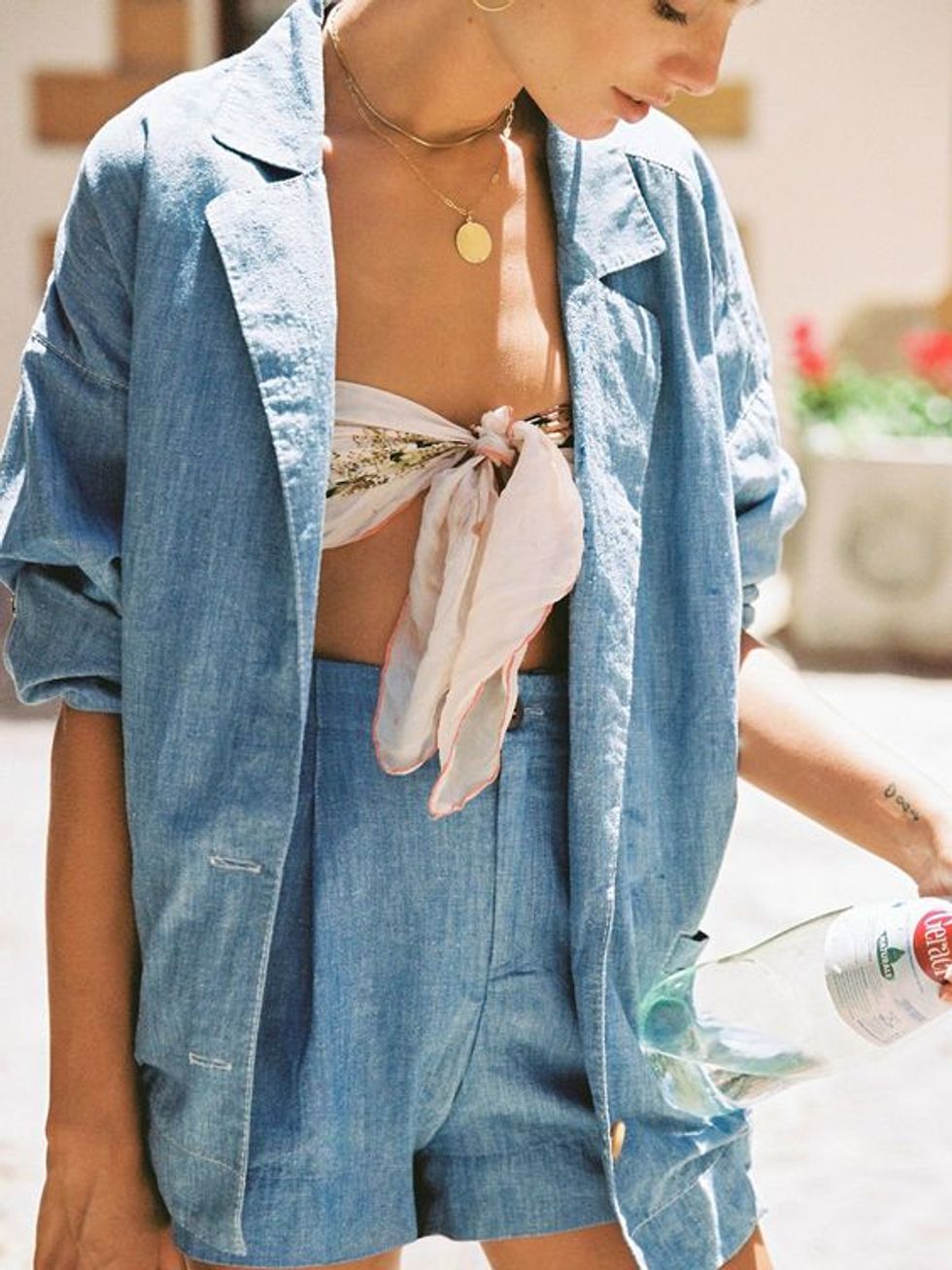 This look screams the set of an old Hollywood beachside film. It's flowy, feminine and has an old school vibe to it. It's perfect for those classic individuals looking for a timeless look.

2. Structured Fit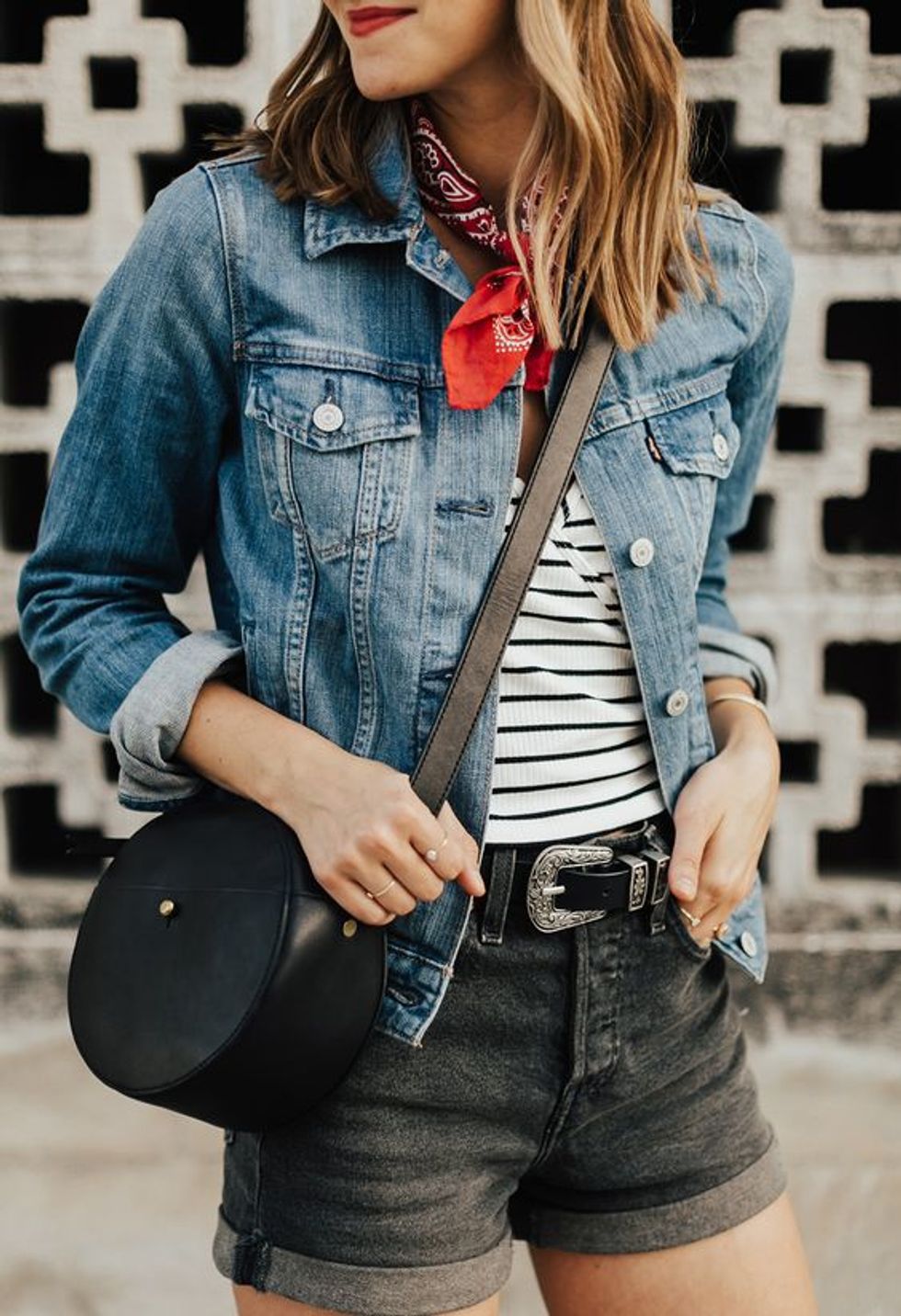 This jacket is a bit more fitted to present a more structured look. Having a structured jacket makes an outfit appear put together and complete. Add accessories such as this western inspired belt and red bandana scarf and vualá; there you have your final look.
3. Oversized Classic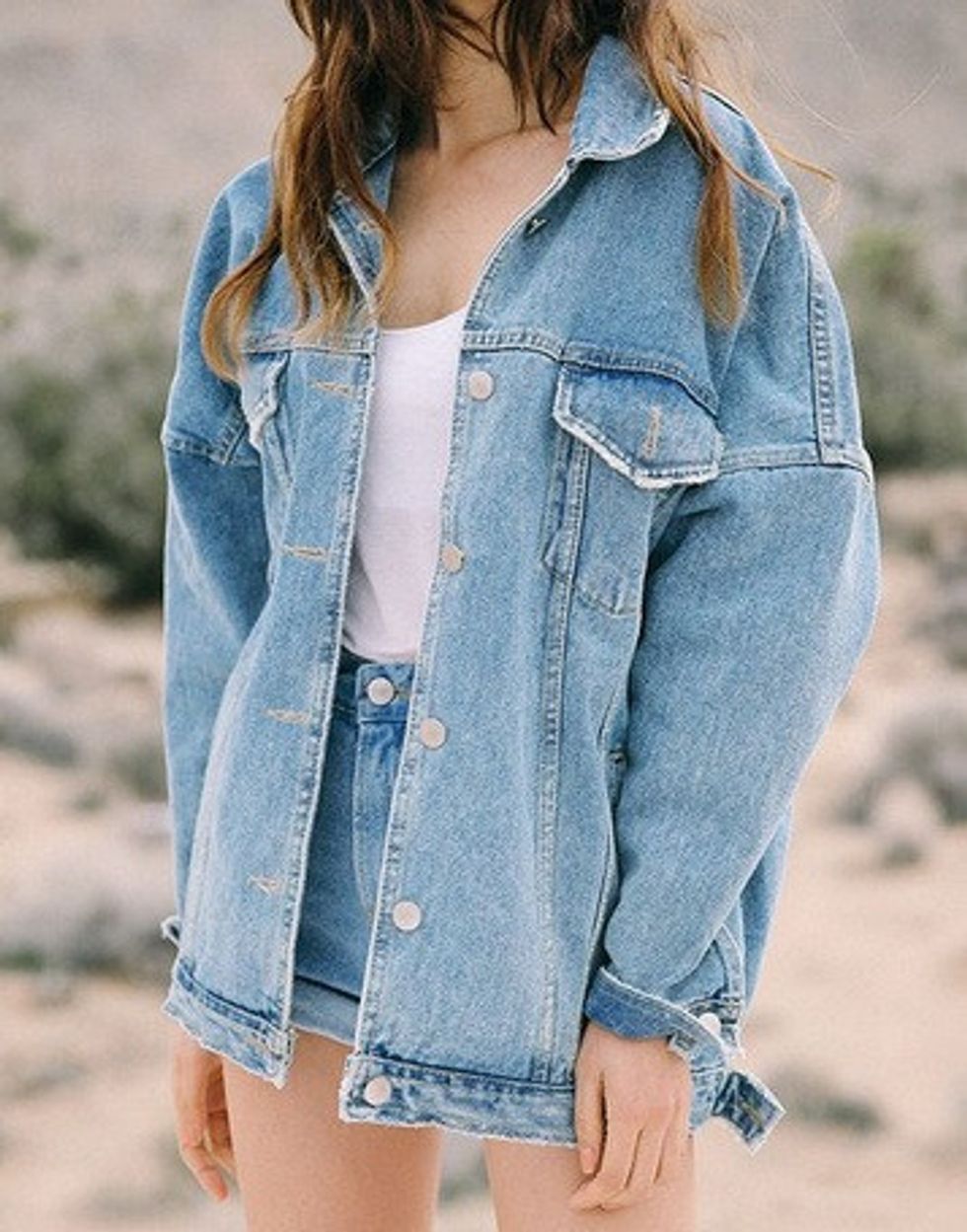 An oversized denim jacket is seriously a must have staple piece. It might be just what you need to add some extra flare to an ordinary outfit. The best part is it can be paired with just about everything.

4. Dressy City Girl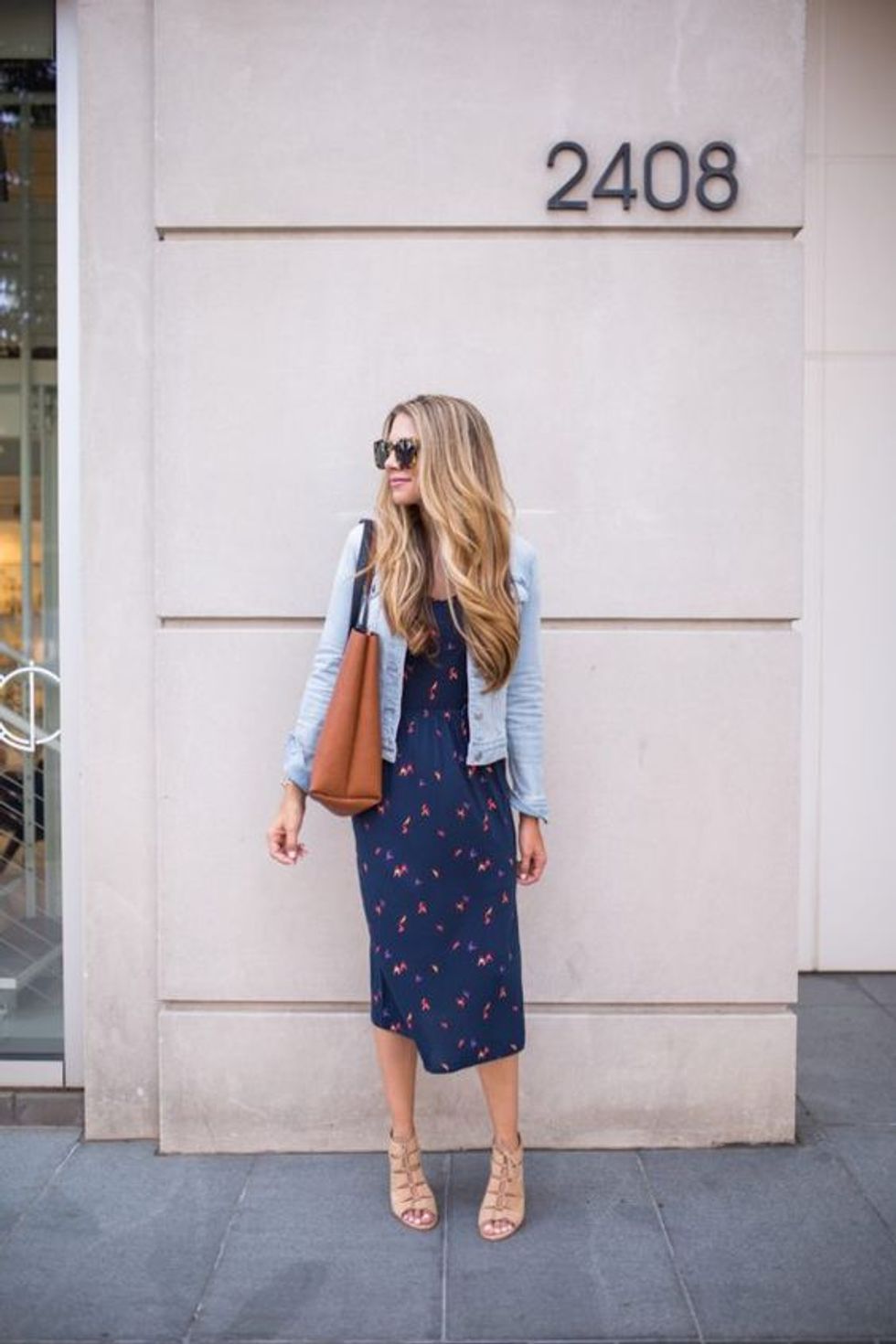 Even on nicer outings, a denim jacket still accomplishes that sophisticated look. Add a denim jacket over your favorite summer dress, and you're ready to take on the city.
5. Grungy Gal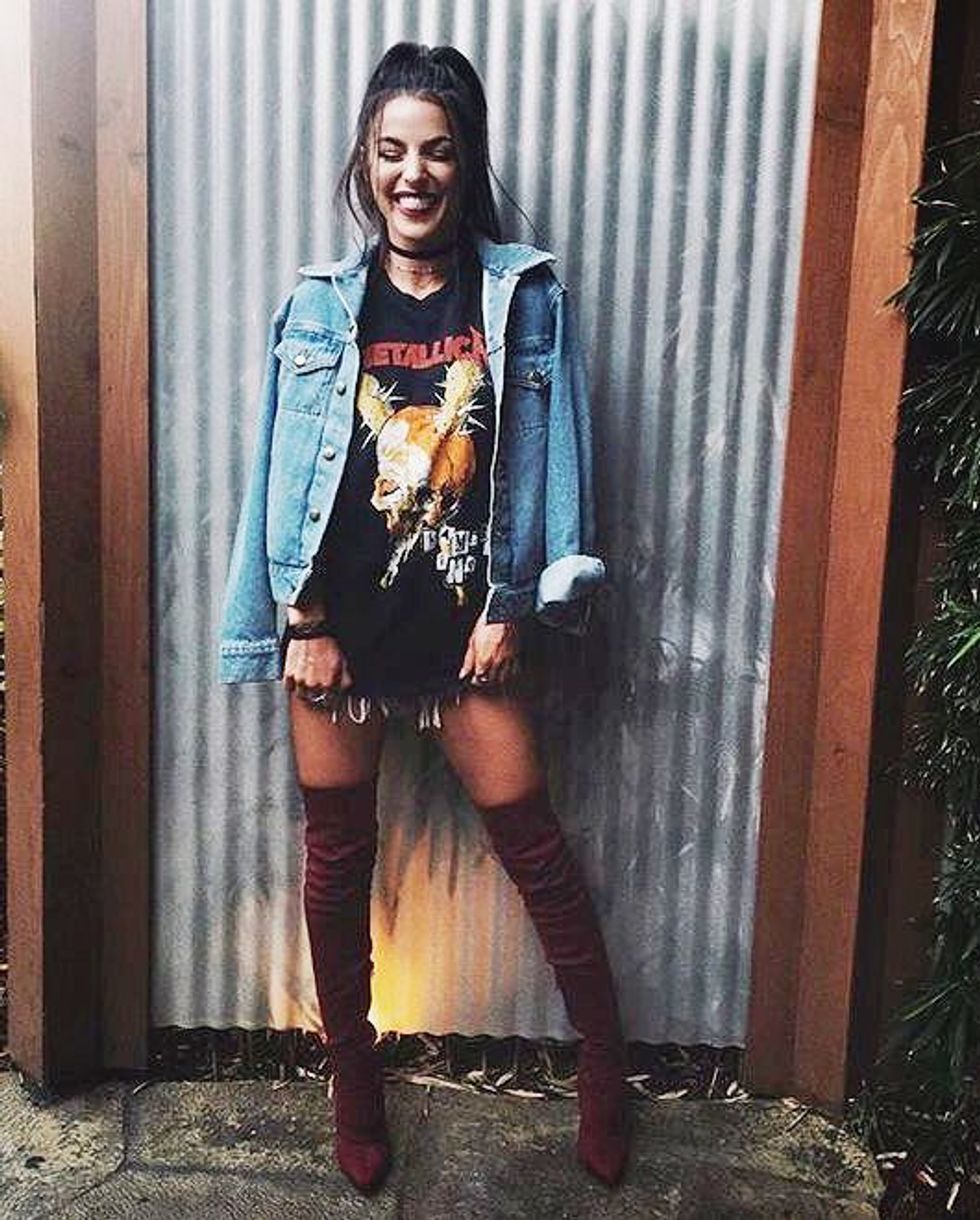 For those a bit more on the edgy side, throwing a denim jacket over your shoulders takes your outfit from cute to fabulous. It adds a bit more style and personality to your look to make you a true show stopper.

6. Casual Chic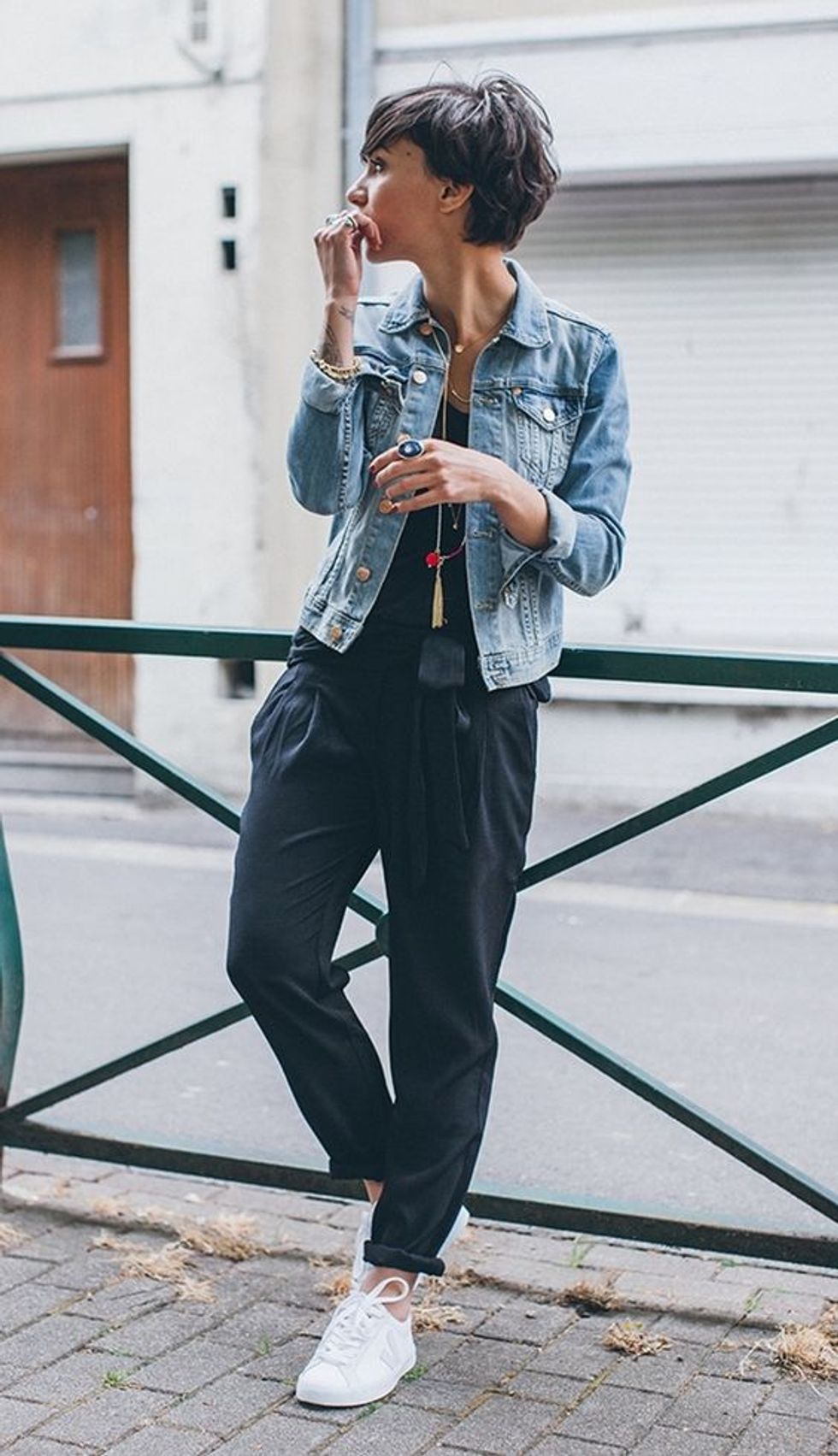 On those lazy days, a denim jacket can make even the simplest outfits appear more put together. A pair of joggers can be instantly transformed into a trendy outfit that looks like you spent way more time getting ready than you really did.
7. Color Pop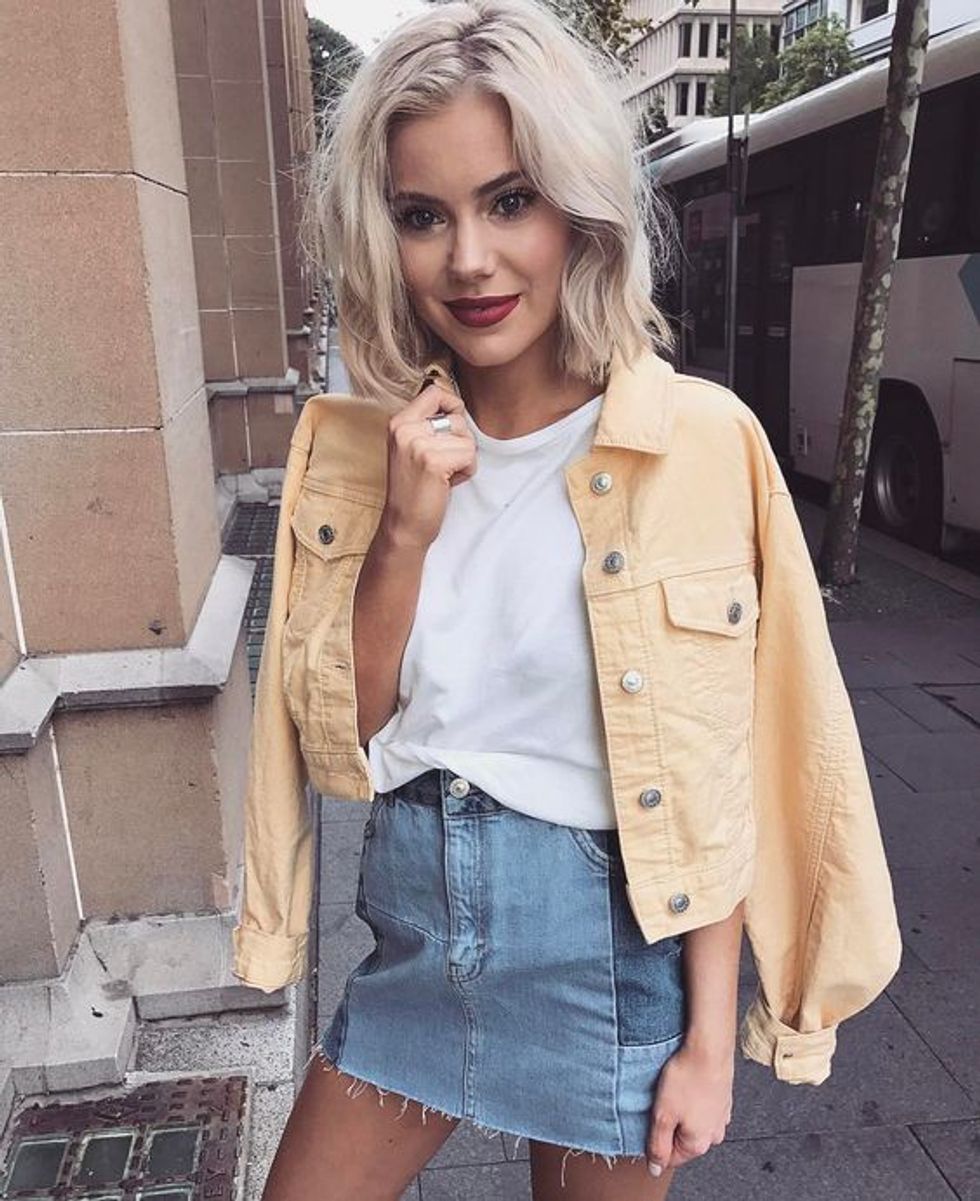 A pop of color can add so much to your wardrobe by transforming dull, drab colors into something fun and engaging. It can make a rather ordinary outfit stand out and show off a different side to your personality.

8. Flower Child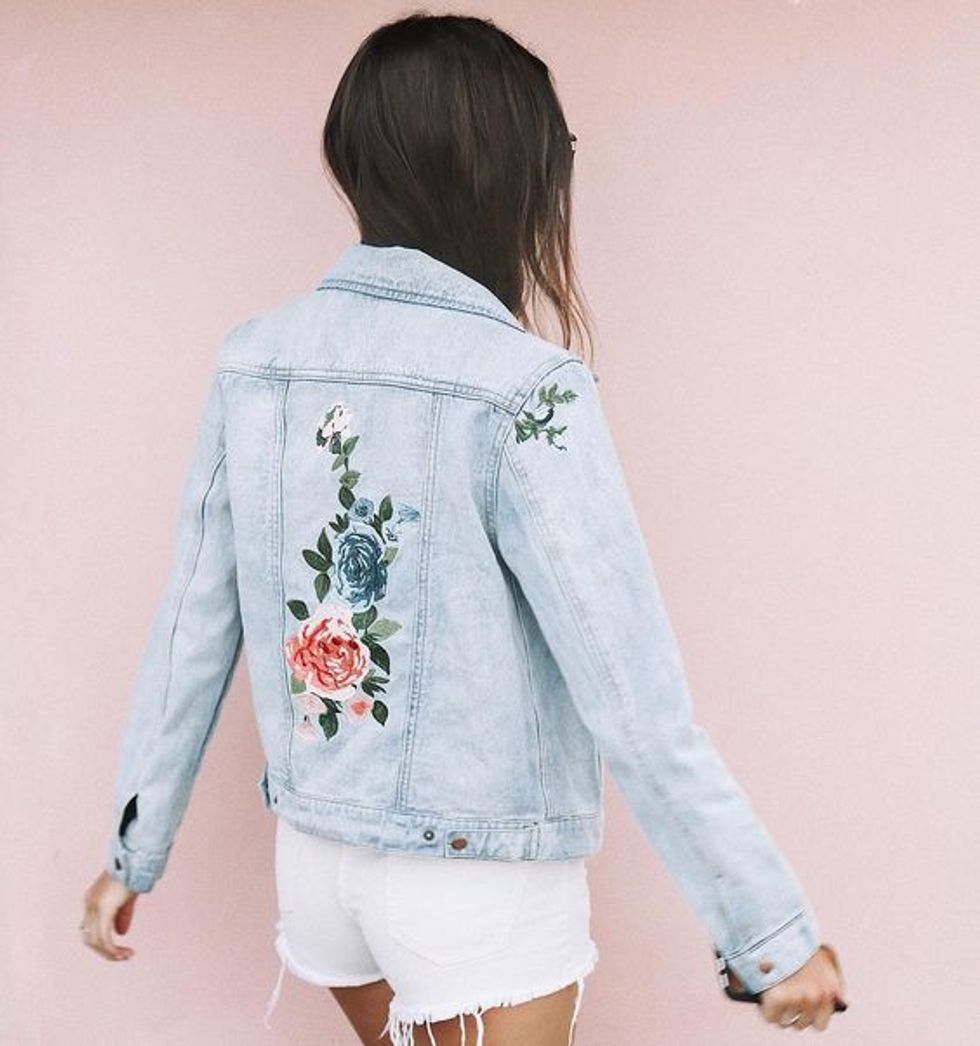 A free spirit, flower jacket adds lightness and femininity to your look. It is the perfect accent piece that is subtle enough not to overpower the outfit, while still adding a bit of modern chicness.
9. Artsy Twist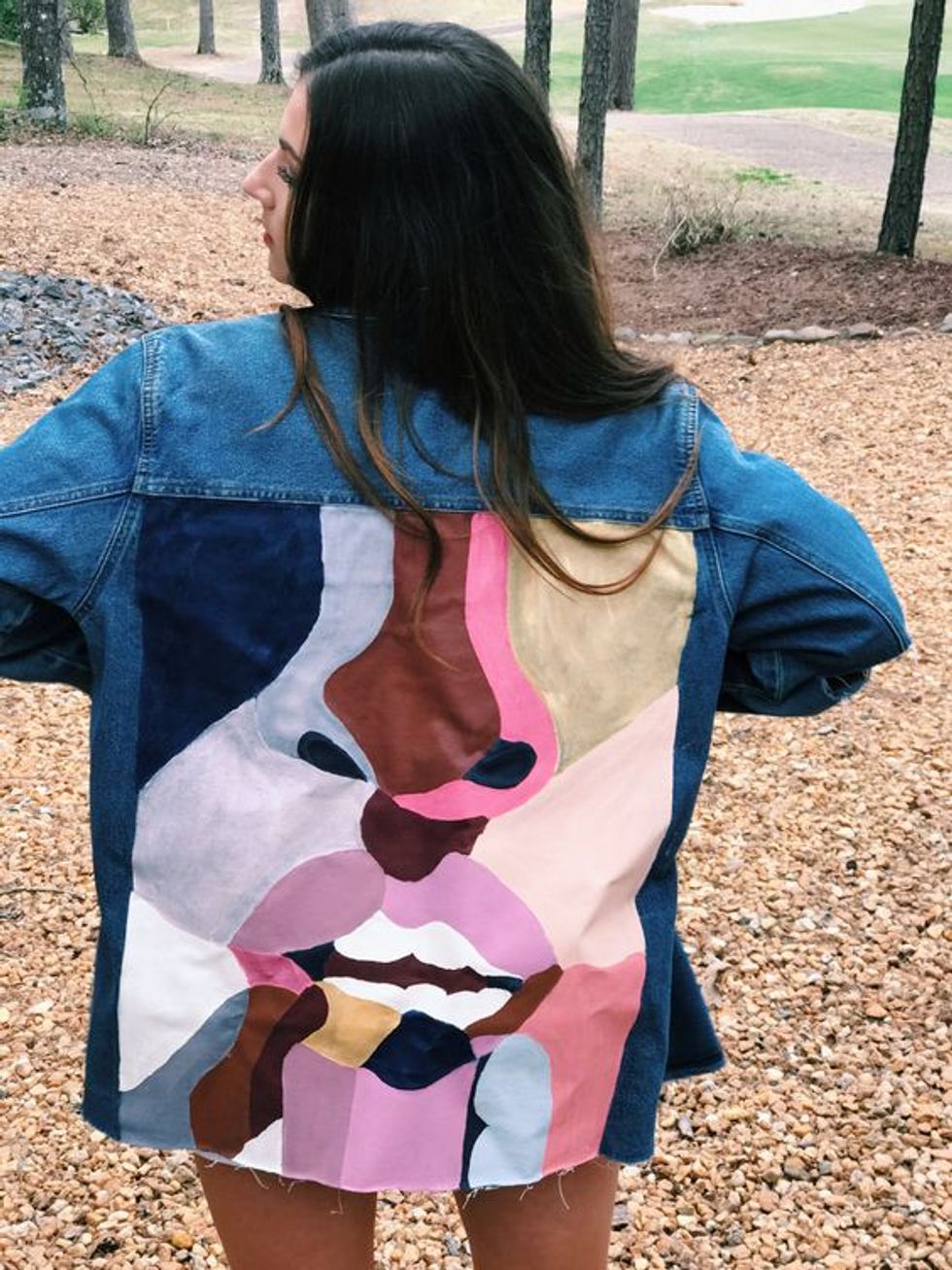 For those bold fashion trendsetters, artistic denim jackets with unique designs provide endless opportunities to show off your personal style. Often, you can find exclusive handmade or hand painted jackets that no one else has. How cool to have a one of a kind jacket for a one of a kind type of gal?
10. Jeweled Darling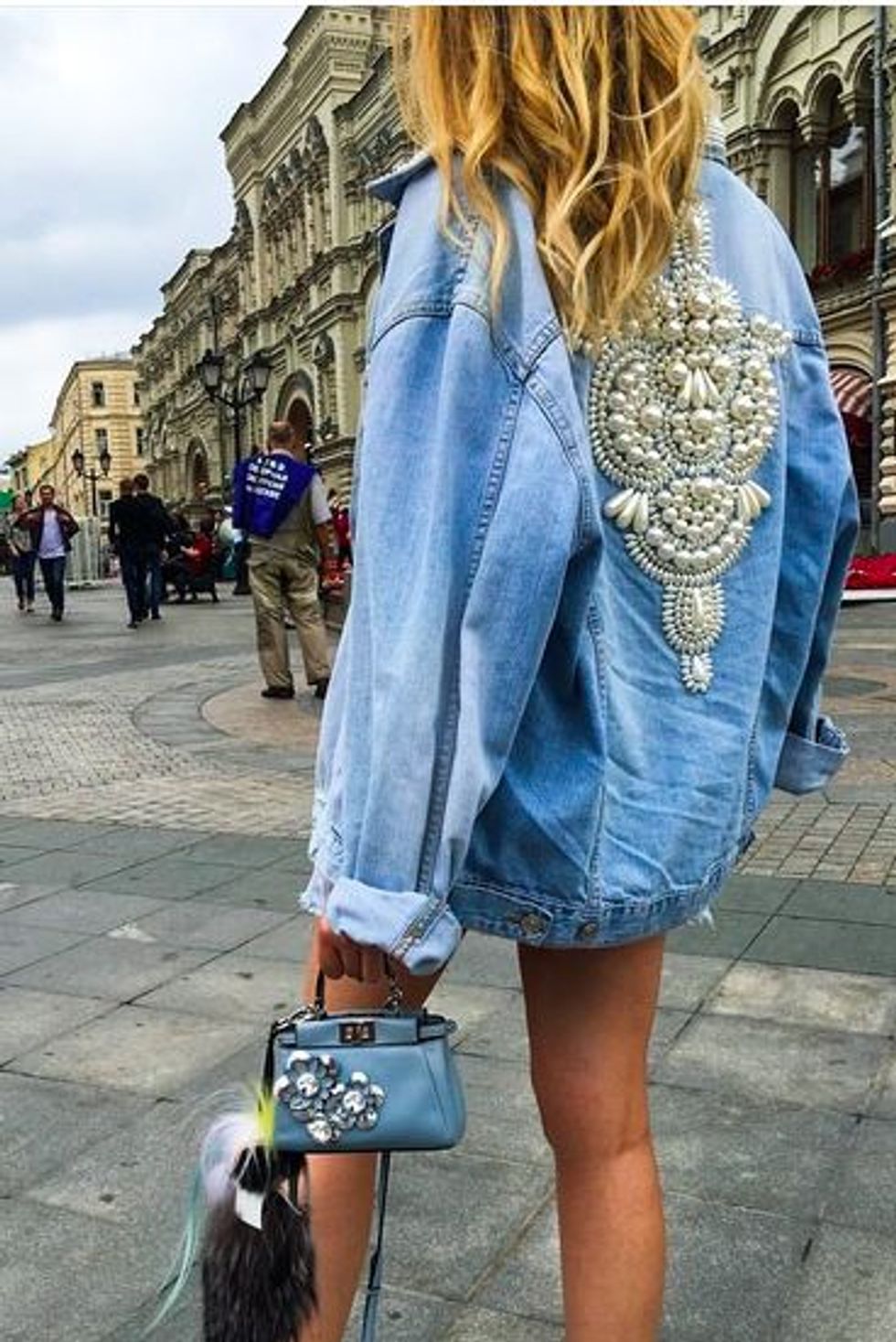 Give your denim jacket a more regal look, while still keeping things modern and chic, with this jeweled back detail. It's a perfect way to dress up any wardrobe and give the illusion of a high fashion look. This denim jacket is fit for none other than a queen.