Hard to believe it, but 2016 is finally coming to a close..and I couldn't be happier. This year was a rough one not just for me personally, but for a large majority of the human population. 2016 marks the year when the British shocked the world by voting to leave the European Union. On July 7, five police officers were shot dead in Dallas and a week later the Islamic State took credit for a terrorist attack on France's Bastille Day that resulted in numerous deaths in Nice. Before this even had a chance to leave our news channels, there was an attempted coup d'état in Turkey. It seemed that every time we turned on the TV or checked the news, we were hit with more violence and deaths than ever before. Not to mention the political uproar that has arisen from our most recent presidential election, which has resulted in even more division and anger among our nation. While it may not beat the year of the Black Death in 1348 or 1943 at the height of the Holocaust, 2016 definitely makes it high on the list as a bad year in history.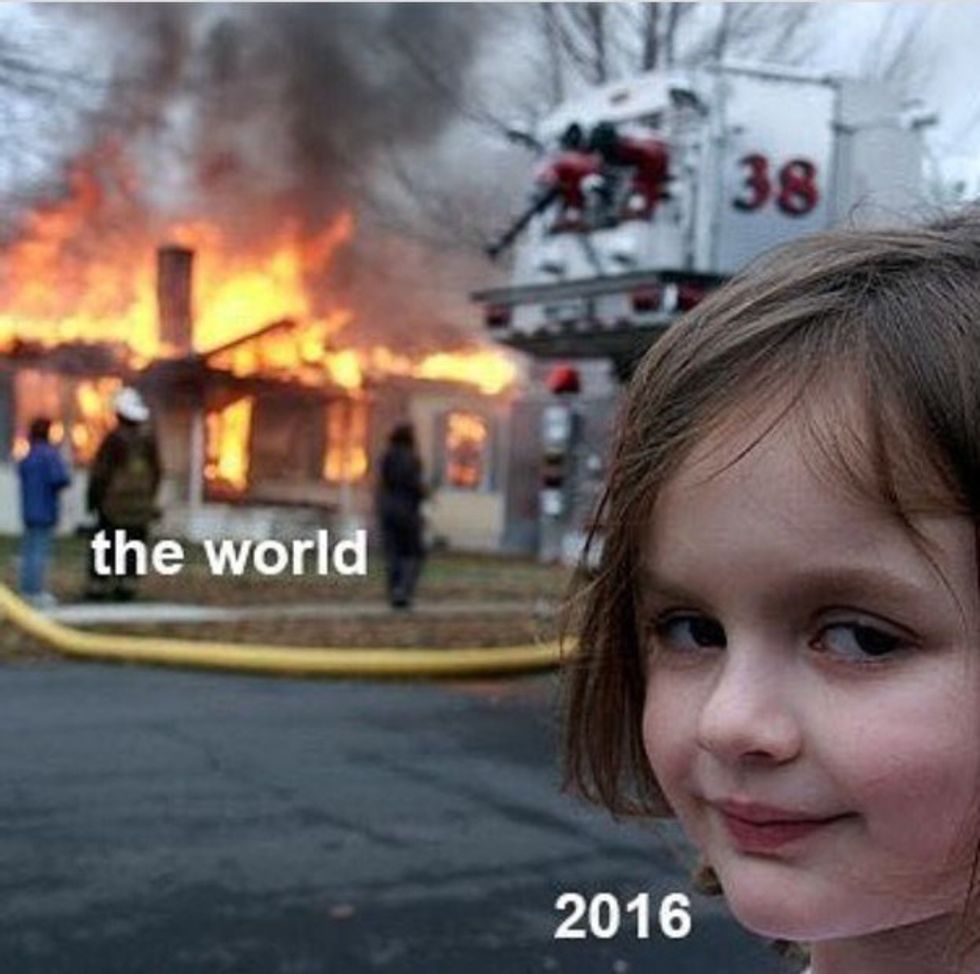 These 10 tweets perfectly sum up just how shitty 2016 has been.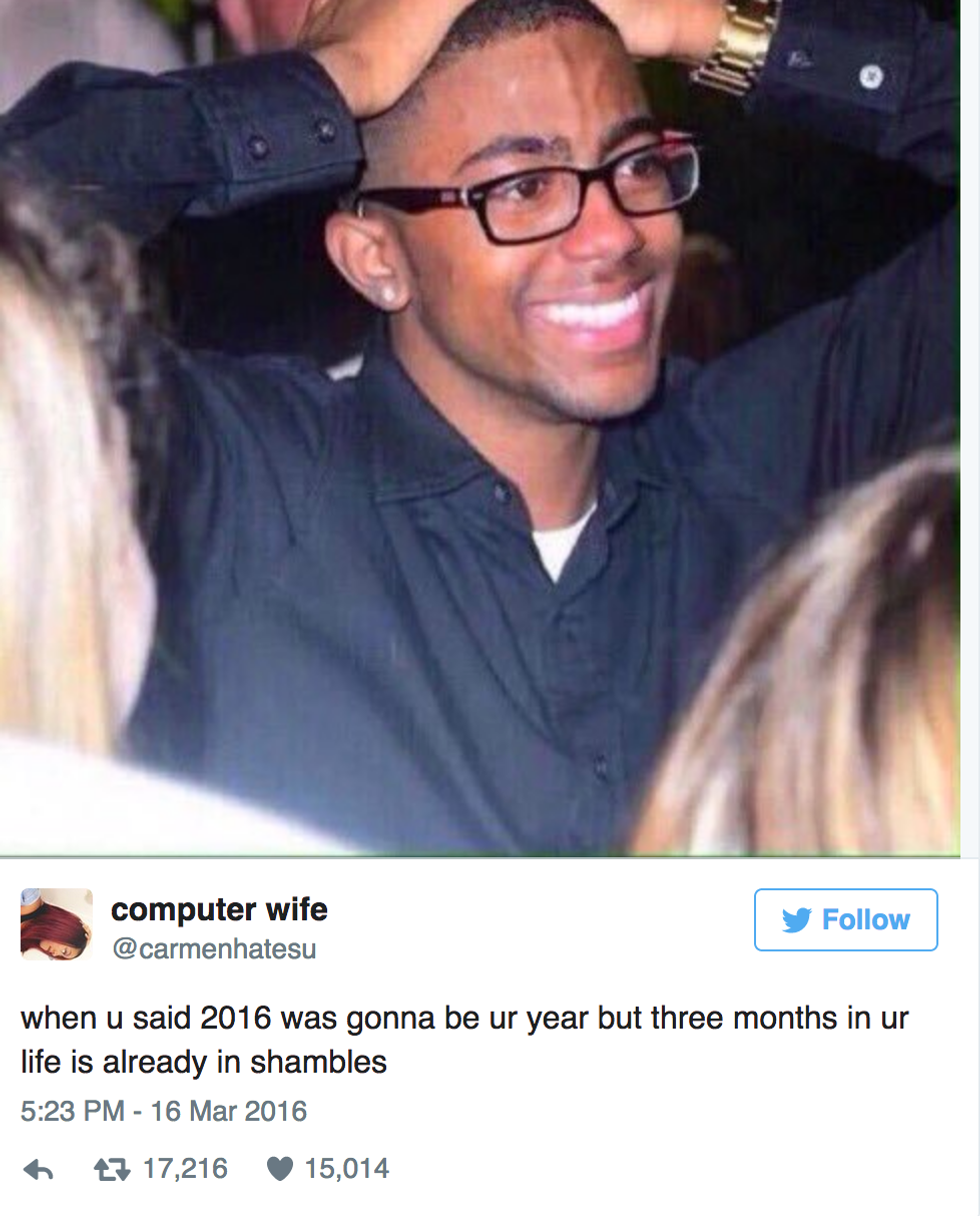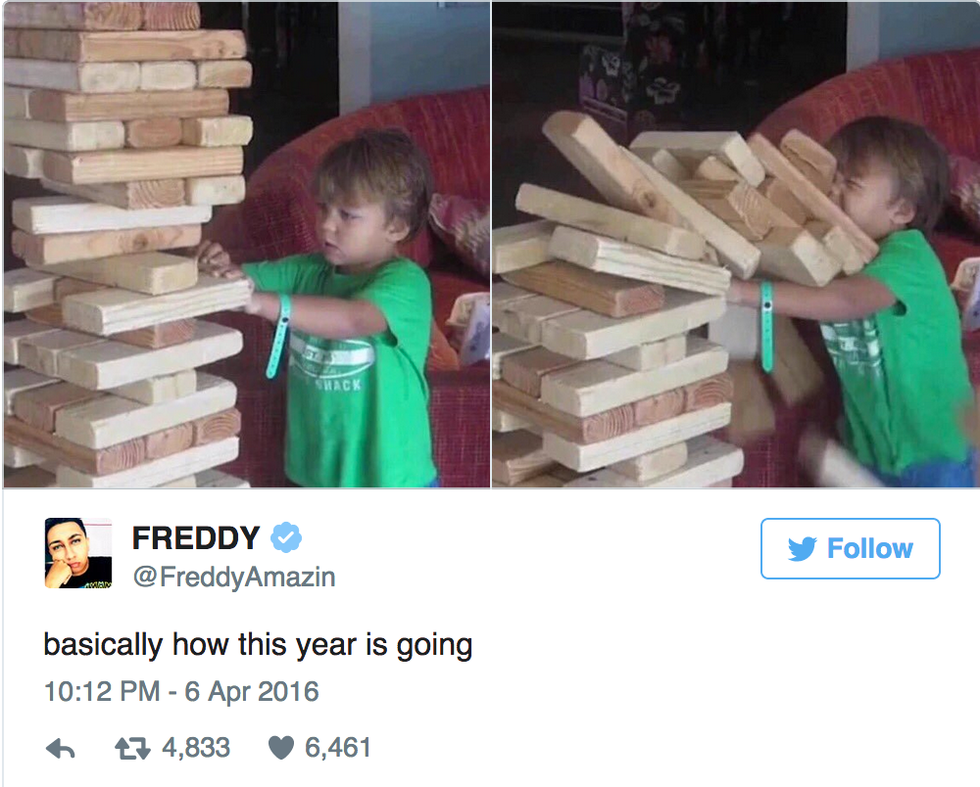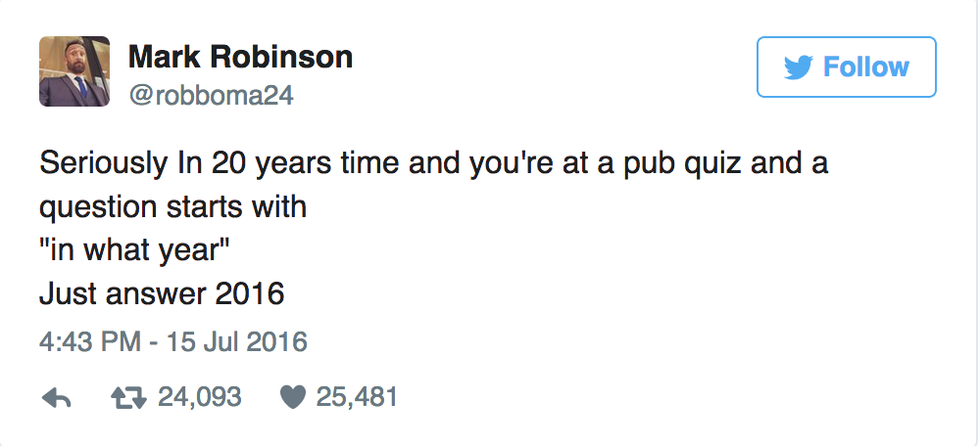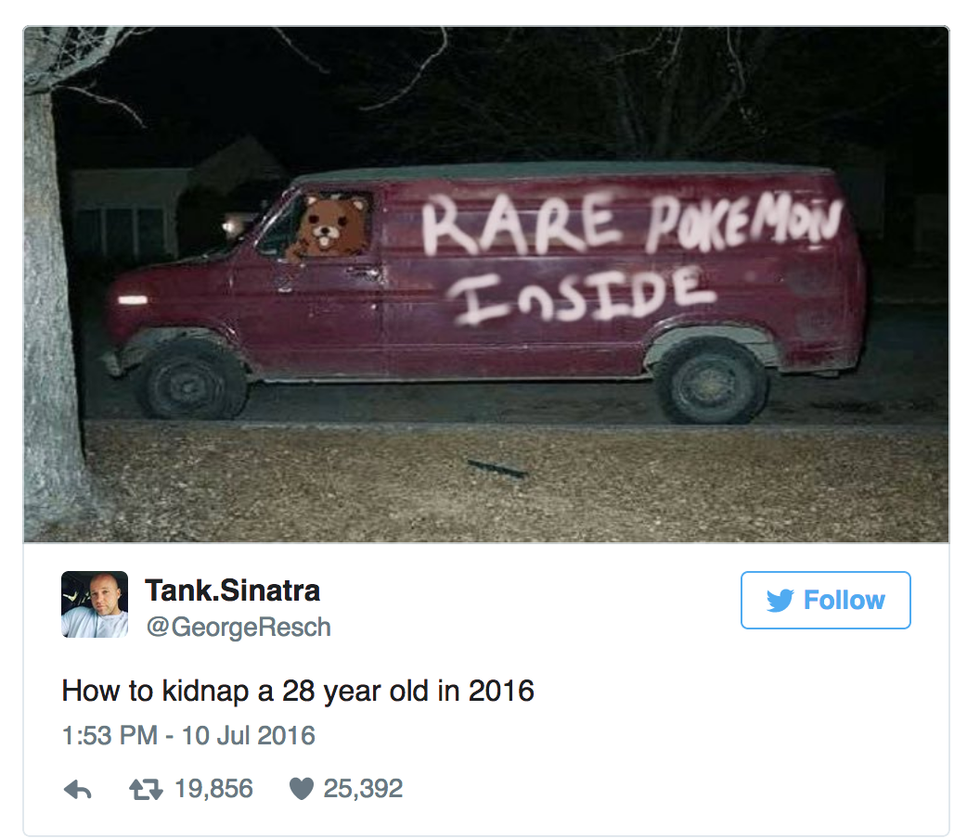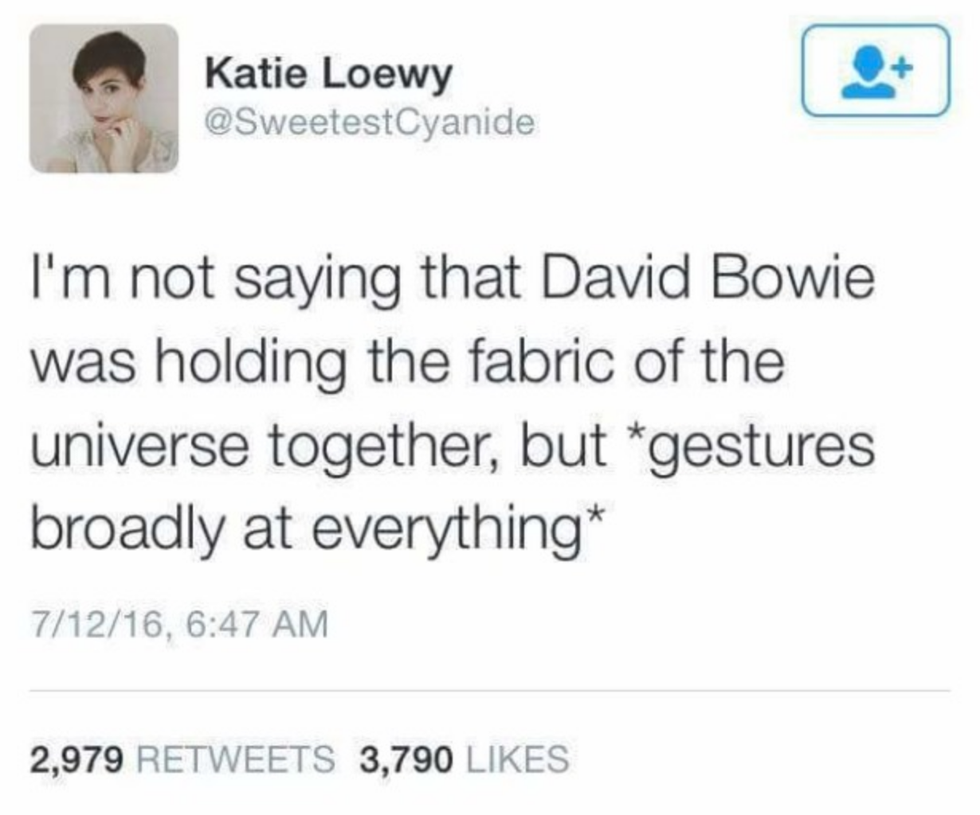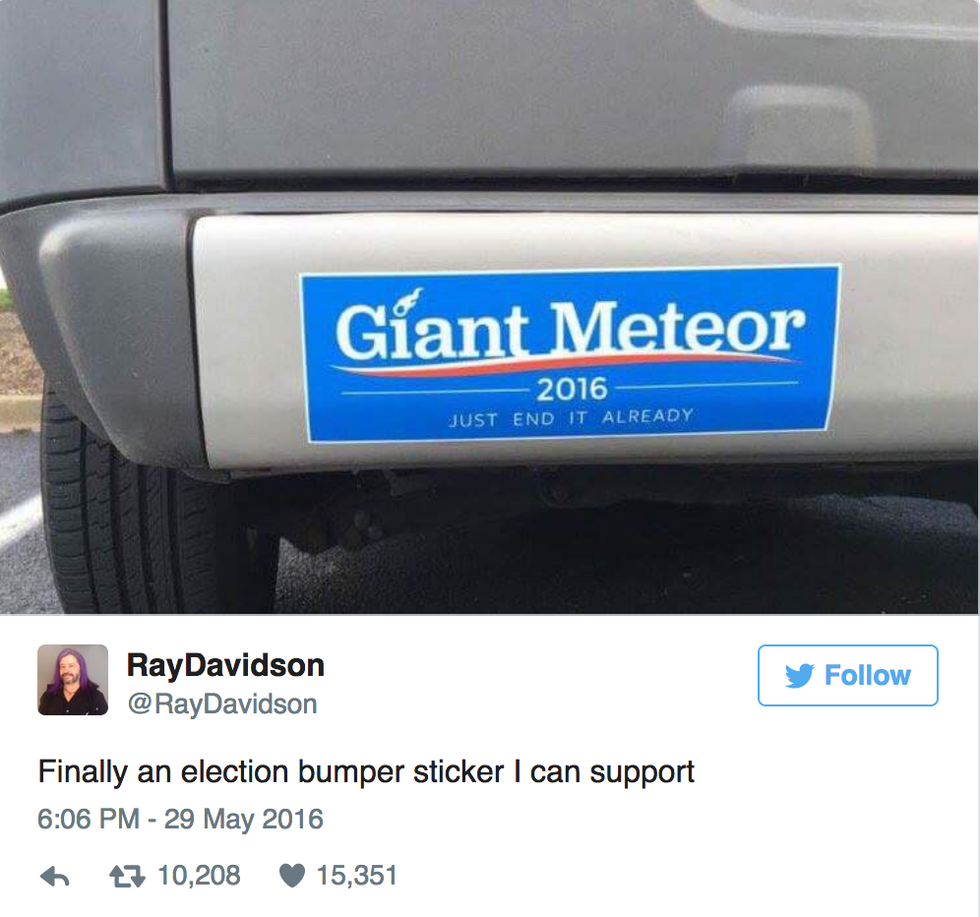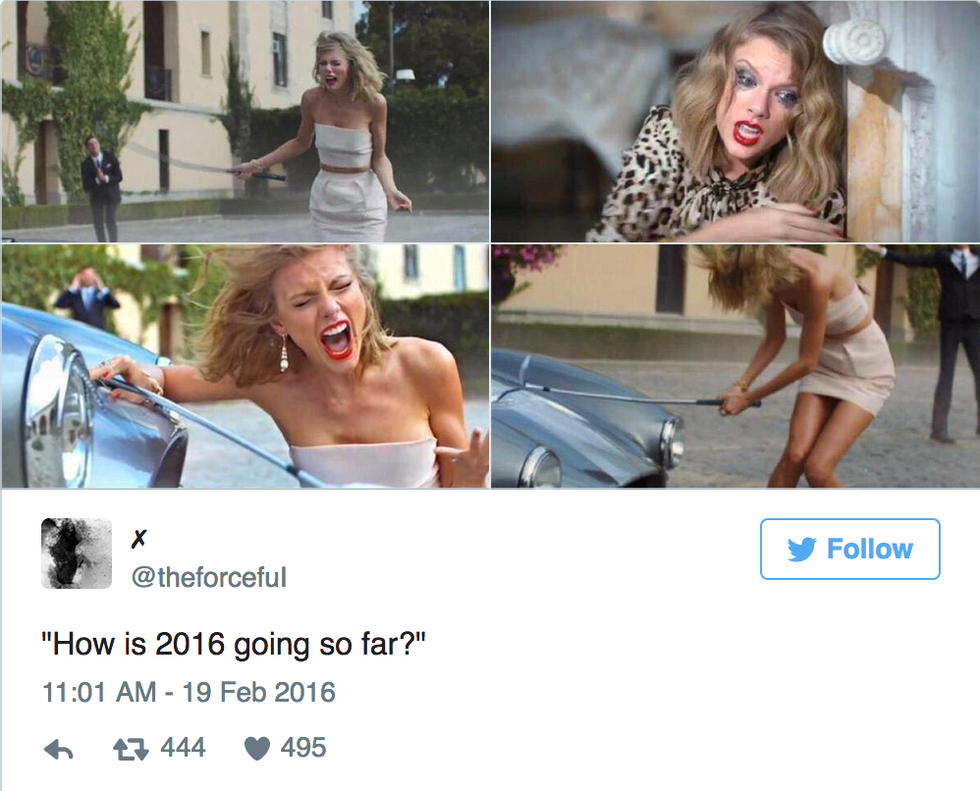 All I can say is goodbye 2016; you will not be missed.