Khloe Kardashian embodies everything a sarcastic female aspires to be. While looking through various gifs, I discovered that some of her greatest quotes directly state how I am responding to situations during my senior year of college.
Here are 10 times Khloe Kardashian responded flawlessly to situations that happen senior year of college.
1. Situation—Your friends ask you if you want to go out this weekend.
Response: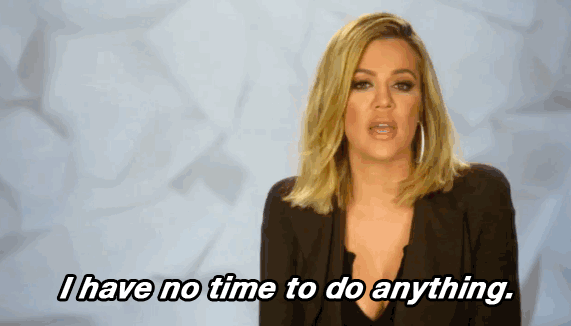 2. Situation—People say you should really start thinking about your future.
Response: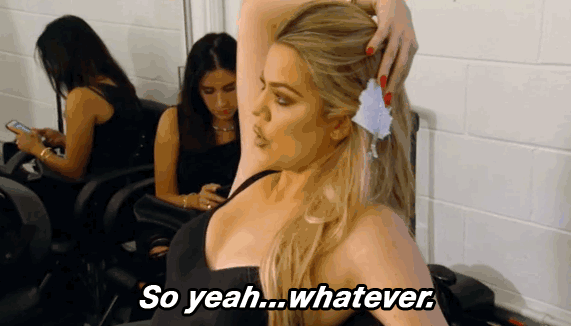 3. Situation—You are reminded that your loans kick in six months after graduation.
Response: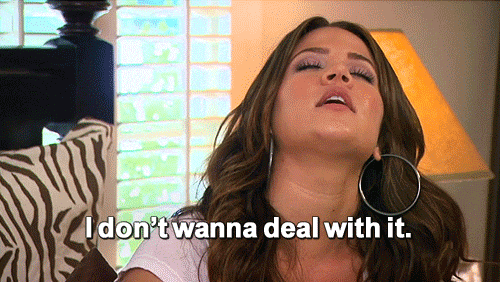 4. Situation—A freshmen asks for a paper you've written in the past, but promises to make changes to it so it wont be "cheating."
Response: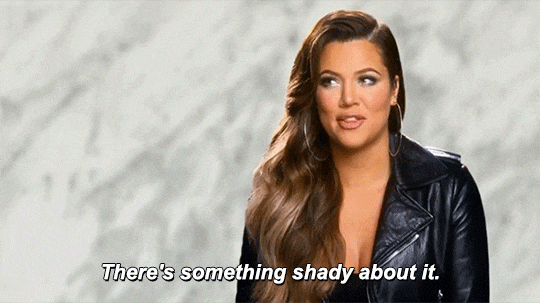 5. Situation—Someone asks what are your plans after graduation.
Response: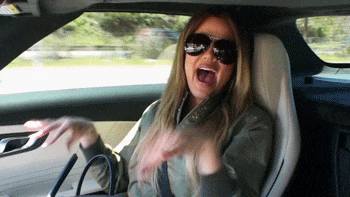 6. Situation—Petty freshmen try to start drama.
Response: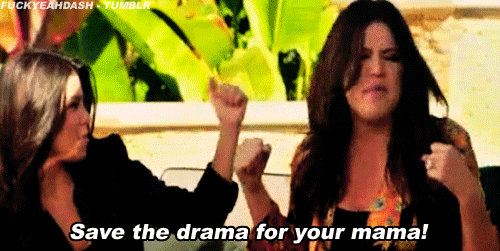 7. Situation—An internal contemplation of attending graduate school.
Response: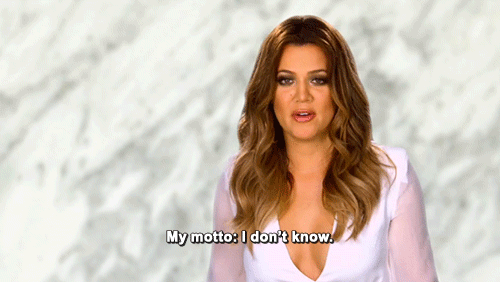 8. Situation—When you sit back and reflect on your last few years in college.
Response: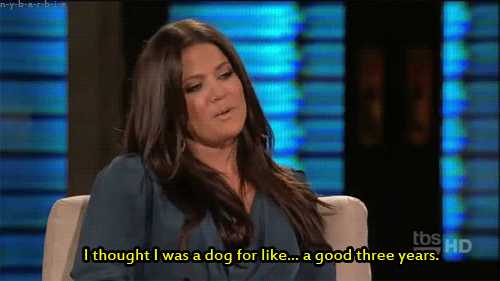 9. Situation—Your parents can't believe how soon you graduate, and they are constantly reminding you how close it is.
Response: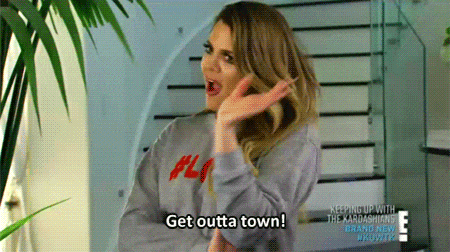 10. Situation—You actually realize you are about to graduate.
Response:
Moral of the situations—be more like Khloe. Enjoy the process, but stay real.