Contrary to popular belief (that includes you mom), I believe that I hold within me the powers of a five star Micheline chef. Unfortunately, this feeling is short lived once I attempt to separate the egg whites from the egg yolks‒ or even attempt to hard boil eggs for that matter. The courage to step into the kitchen and cook is only mustered up after binge-watching "MasterChef Canada" or "Chopped", popular cooking shows that demonstrate how ordinary cooks face off to win the ultimate prize. My belief is that many others have had this extraordinary feeling of having super cooking powers after spending countless hours cheering on their favorite chefs on these cooking competitions. But of course, the reality sets in once a baked apple pie with cinnamon accents turns into a burnt crunchy pie with black pie crust accents. Below are the stages that ordinary people with average culinary skills experience after binge-watching marathons of competitive cooking shows.
1. When you start with an abundance of confidence.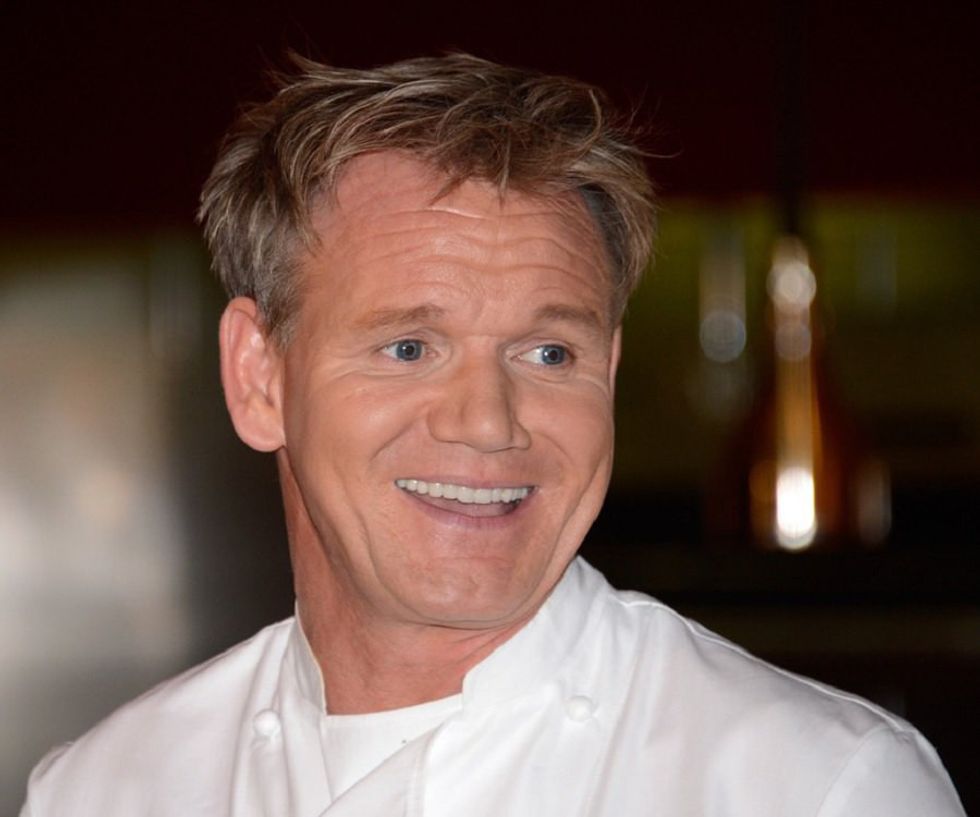 Okay, that doesn't look too difficult, you just let the yeast do their thing in the dough, then bake it, right?
2. When you start to realize that it doesn't look like TV cooking.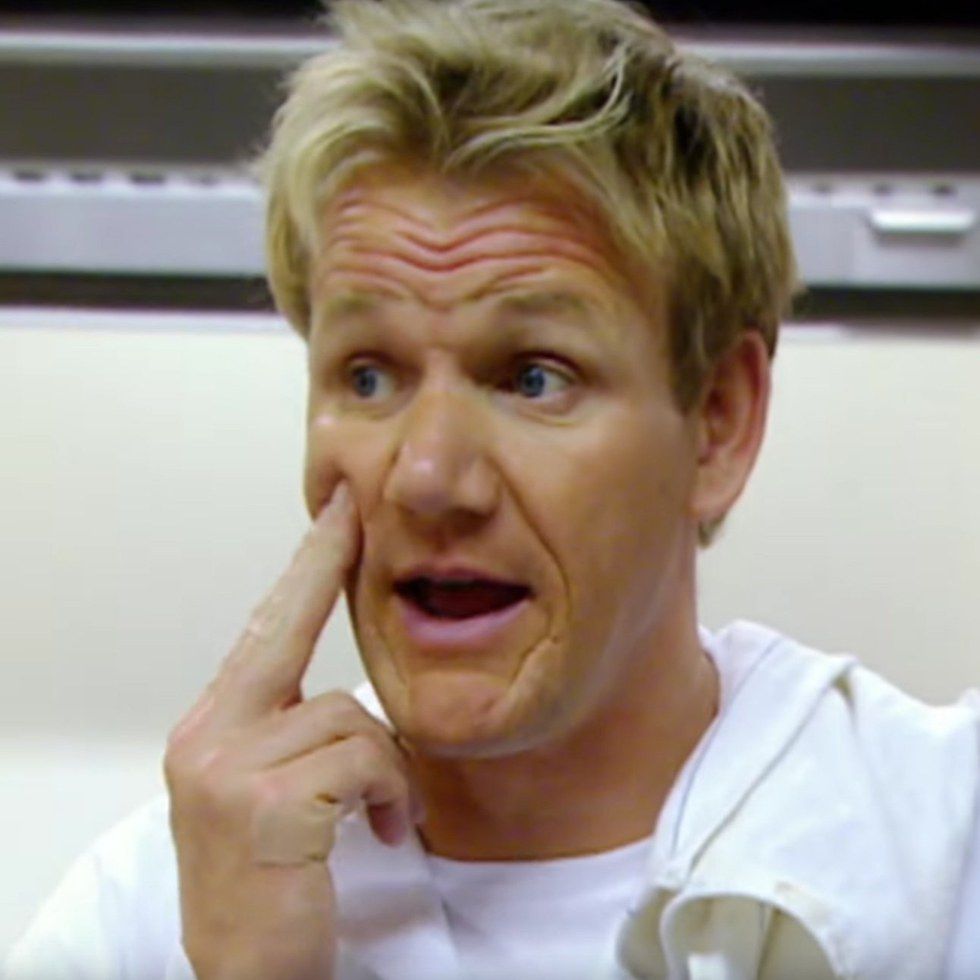 Funny, I don't remember the chefs on TV having to read a 100-step recipe.
3. When you start to blame your kitchen "tools" for your failures.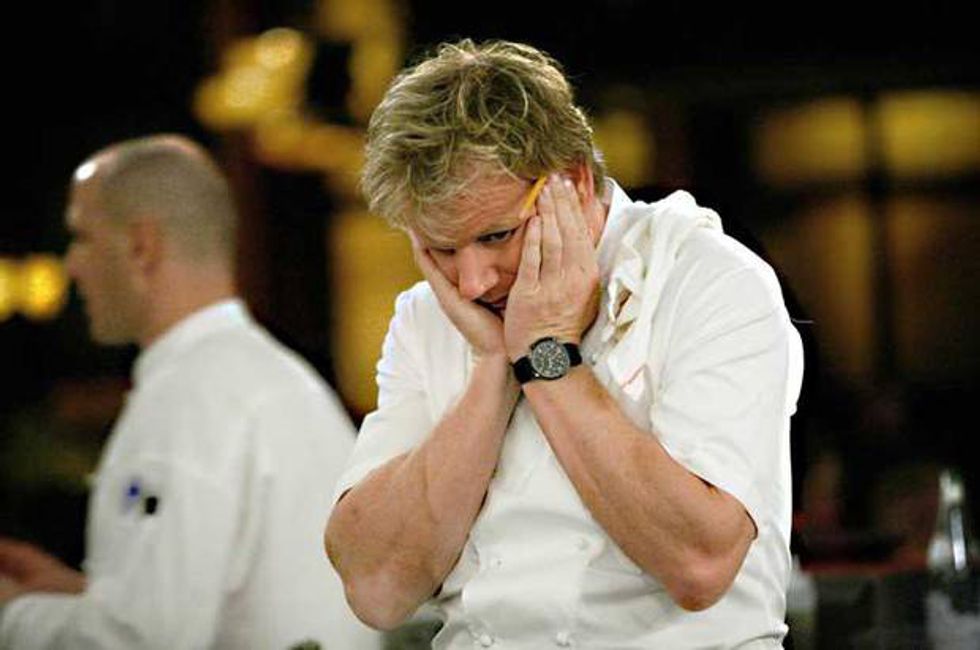 My knife must be broken! I don't understand why these onion slices are so uneven?!
4. When you can't keep an eye on your dishes.

What's that burning smell, OMG... not the "Scallop Sashimi "!
5. When you realize that it's not humanly possible to do more than one thing at a time.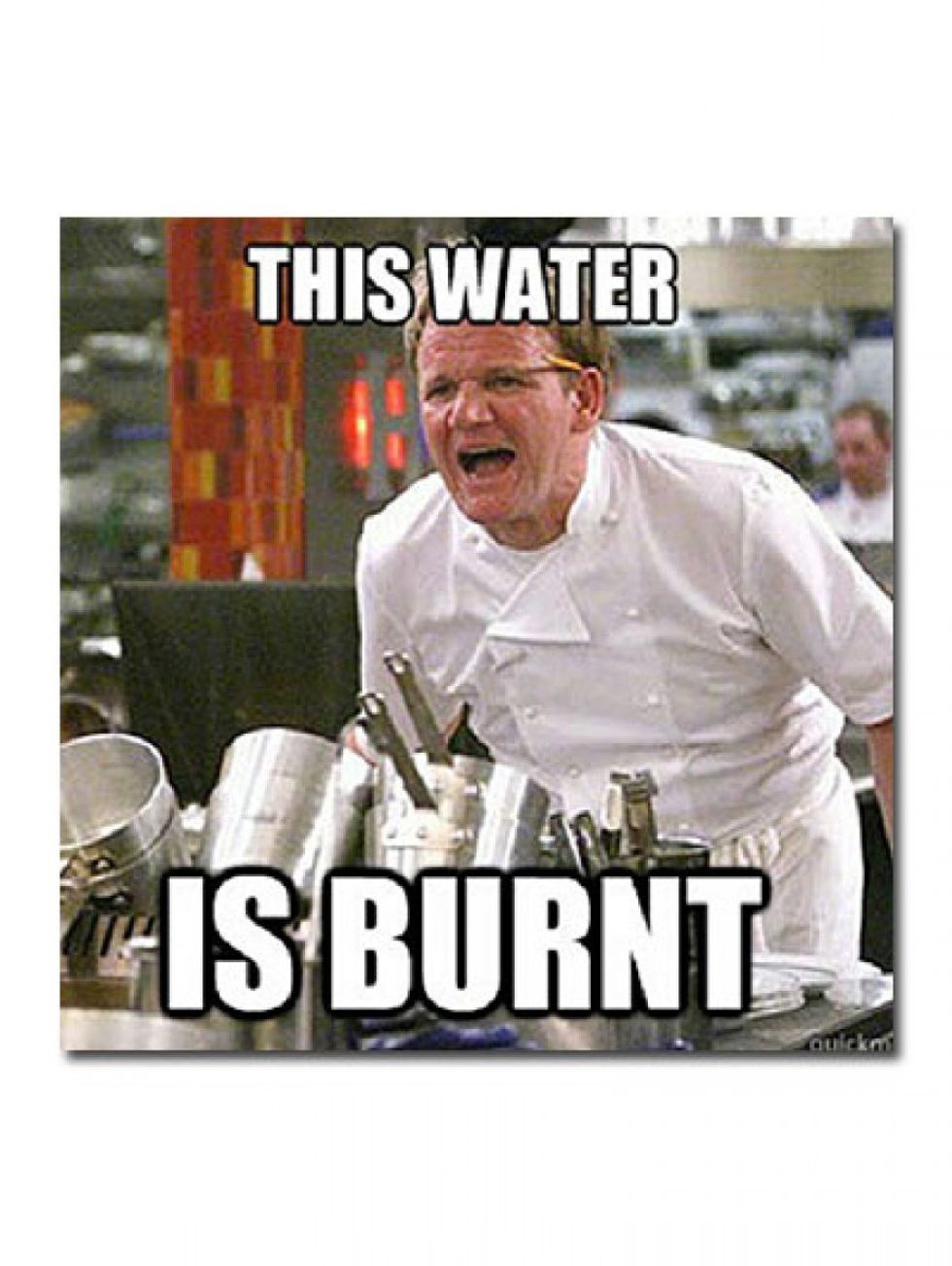 Okay, I think I'm getting the hang of the whole multitaski-…. Why is that pot on fire?
6. Self-explanatory: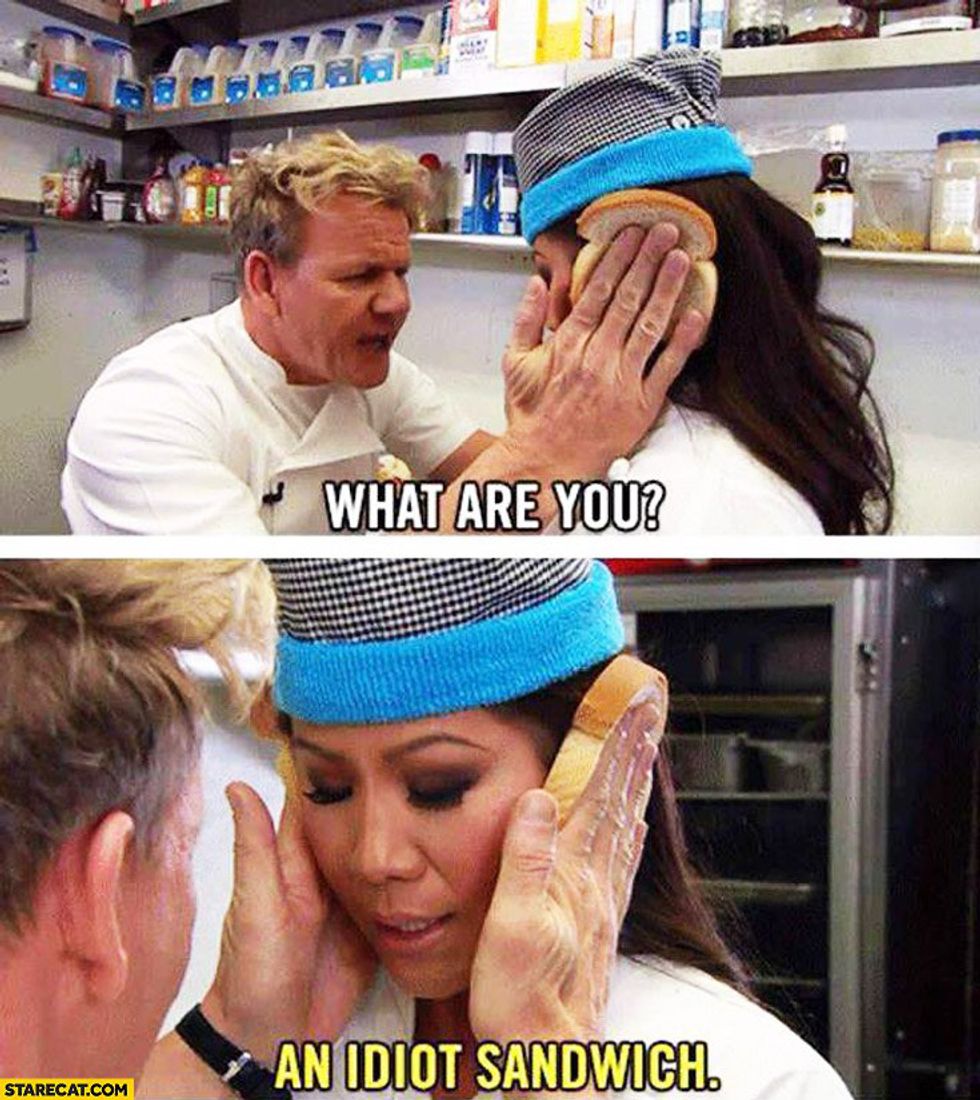 Maybe I should ask mom to finish this...
7. When you start to have a false sense of courage.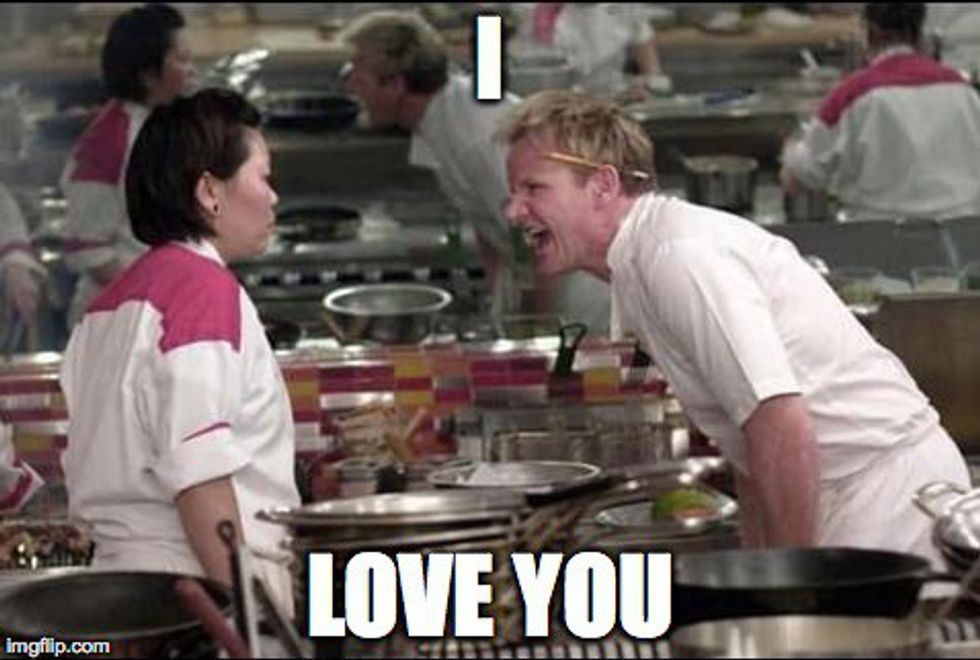 No, you can't throw in the towel yet; you can do it. What's the worse that could happen?
8. When the food is ready, but you don't really know what to expect.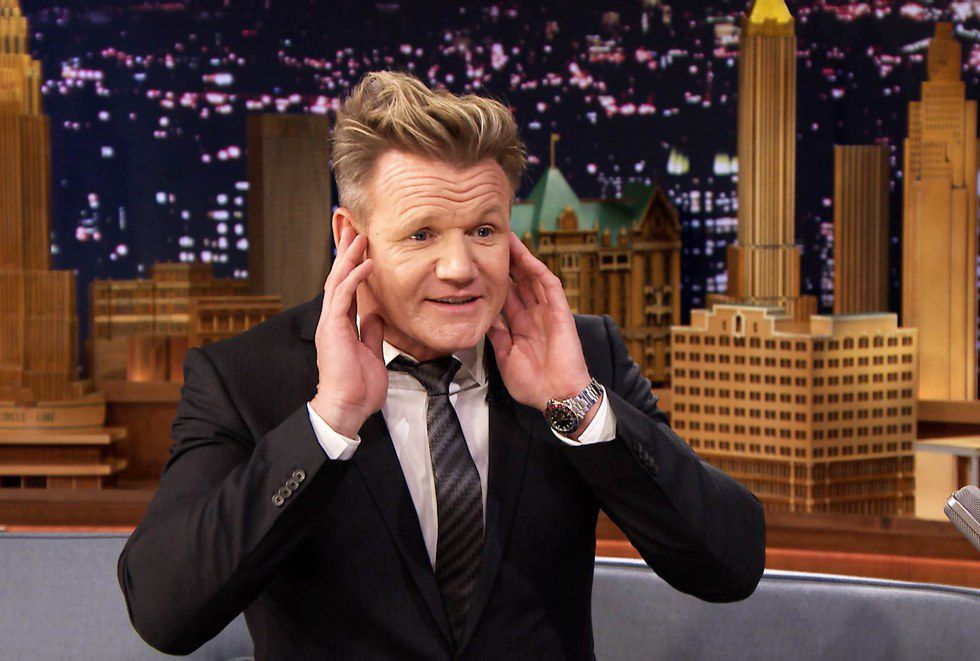 *Ding* Yay, the "Pork Rillette " is finally done! Time to eat, hopefully.
9. When it turns out too good to be true, as usual.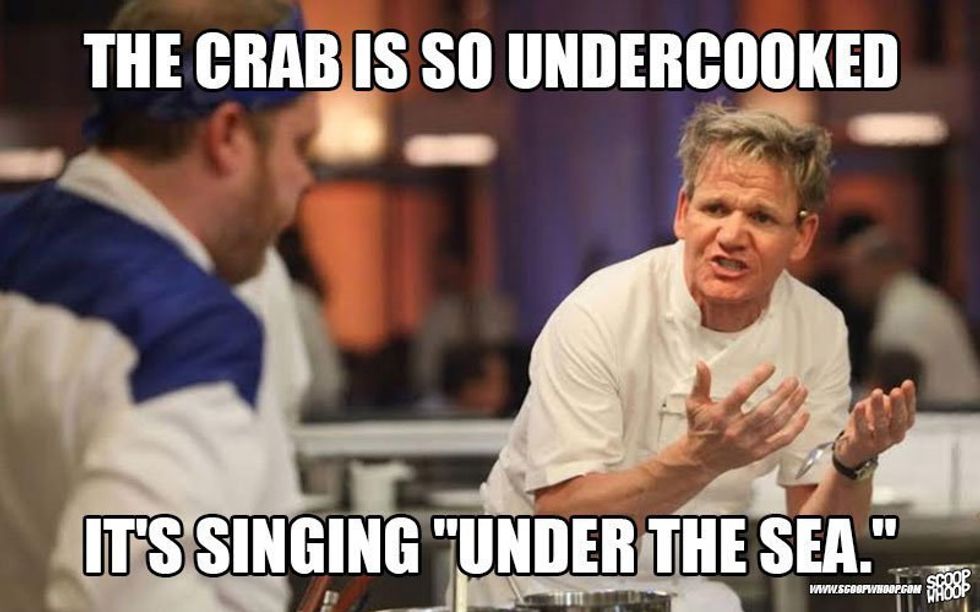 *takes the dish out of the oven* Why does this look so much like a Pinterest fail? I invested so much sweat and many tears into this "suppose-to-be masterpiece."
10. When you finally lose your cool and give up on the whole cooking ordeal.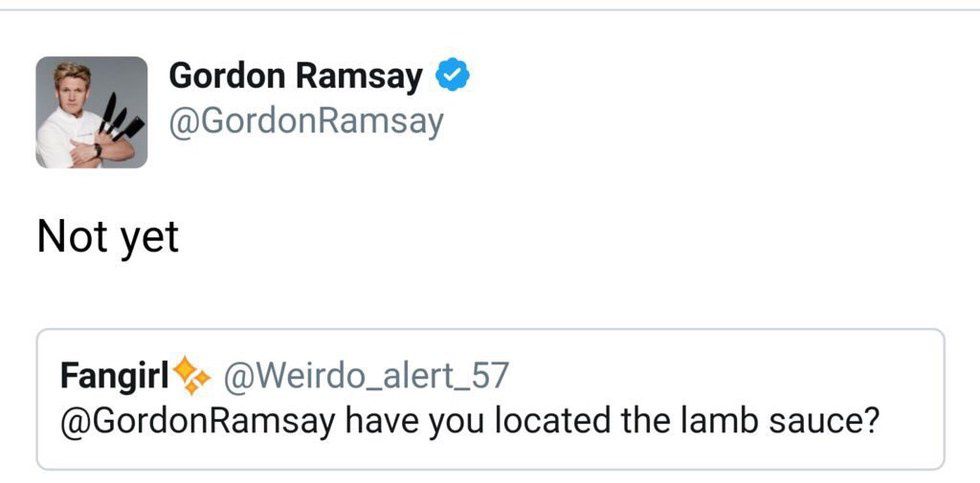 They make it look so easy on the Cooking Channel, but I can't even seem to locate the lamb sauce?!! Or my sanity for that matter. It's almost certain you will never show your face in the kitchen, but you will definitely tune into the next cooking marathon and begin this dreaded process once or twice more.