I'm sure I'm not the only one out there who treats their dog like a human. I've referred to him as a "person" before (whoops), we love to have phone conversations, and we FaceTime chat pretty regularly. He's a 1-year-old Chocolate Lab named Maddox and he's probably my favorite brother (sorry Shane). Sometimes, I wonder what would happen if Maddox could talk. Like other dogs, he has his own personality and can be pretty sassy at times. Honestly, I'd love to have a conversation with him. He does his share of communicating with his facial expressions and actions, so I was thinking that maybe he'd do well with Snapchat.
While he doesn't have opposable thumbs, I think he could type captions with his paws or nose. I decided to make him an account and he proved to be a quick learner! Seeing his snaps has definitely been a learning experience for me and, if you are considering making your dog a Snapchat, I'd encourage you to consider the possibility that they might have too much fun with it.
For those who are curious, here are a few screenshots and thoughts on what I've learned from his Snapchat account:
1. He has more friends than I do.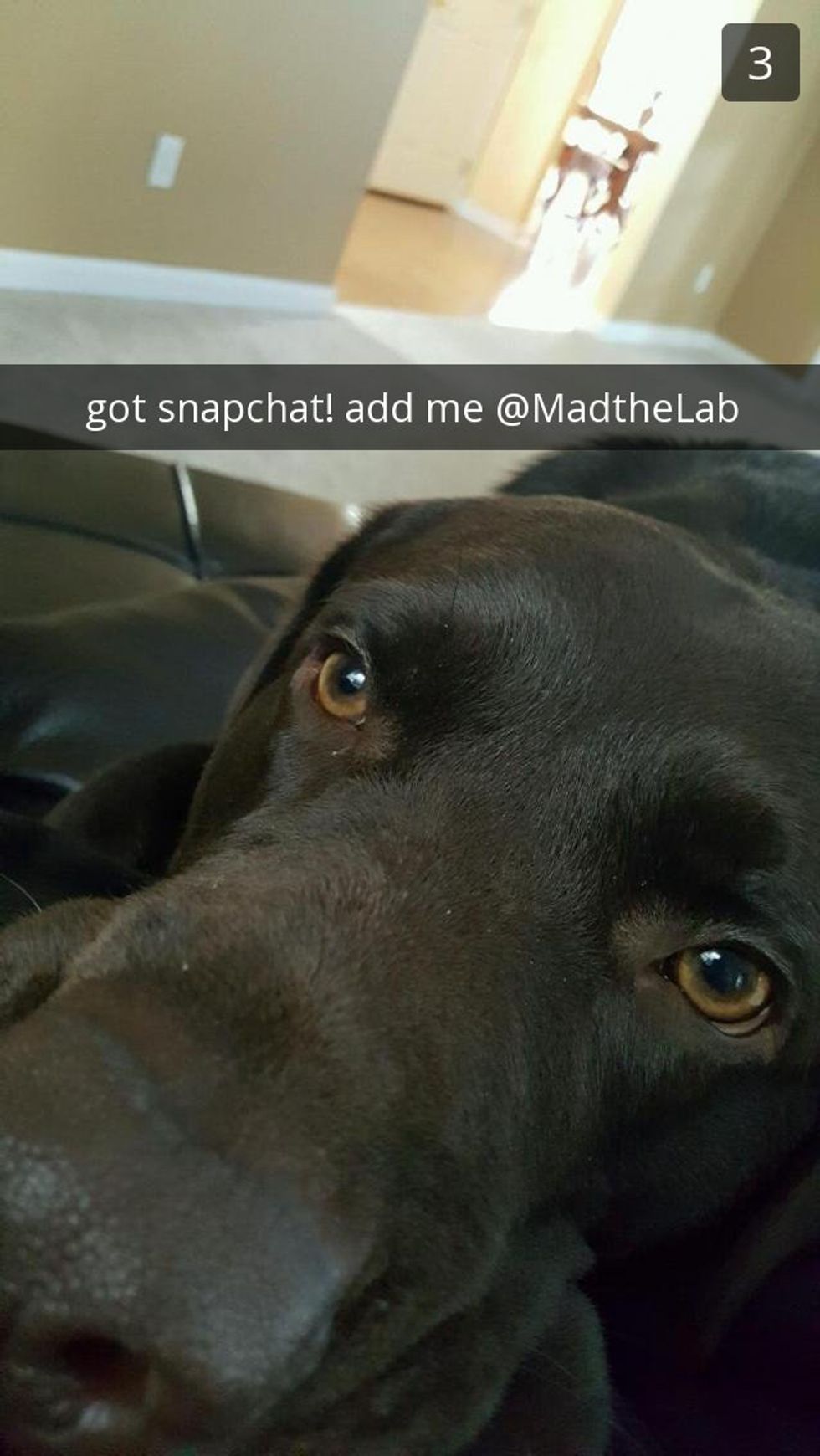 Maddox knows how to make friends so, if there's anyone out there with a pretty Poodle or a gorgeous Golden Retriever, make sure to add him to your Snapchat friend list. He loves all the ladies!
2. He has a lot of time to work on his tan.


While I've been busy handling my responsibilities, my dog has taken advantage of the occasional sunny days in the middle of winter to keep up his tan. Clearly, he has his priorities straight.
3. Snapchat has worked wonders for his love life.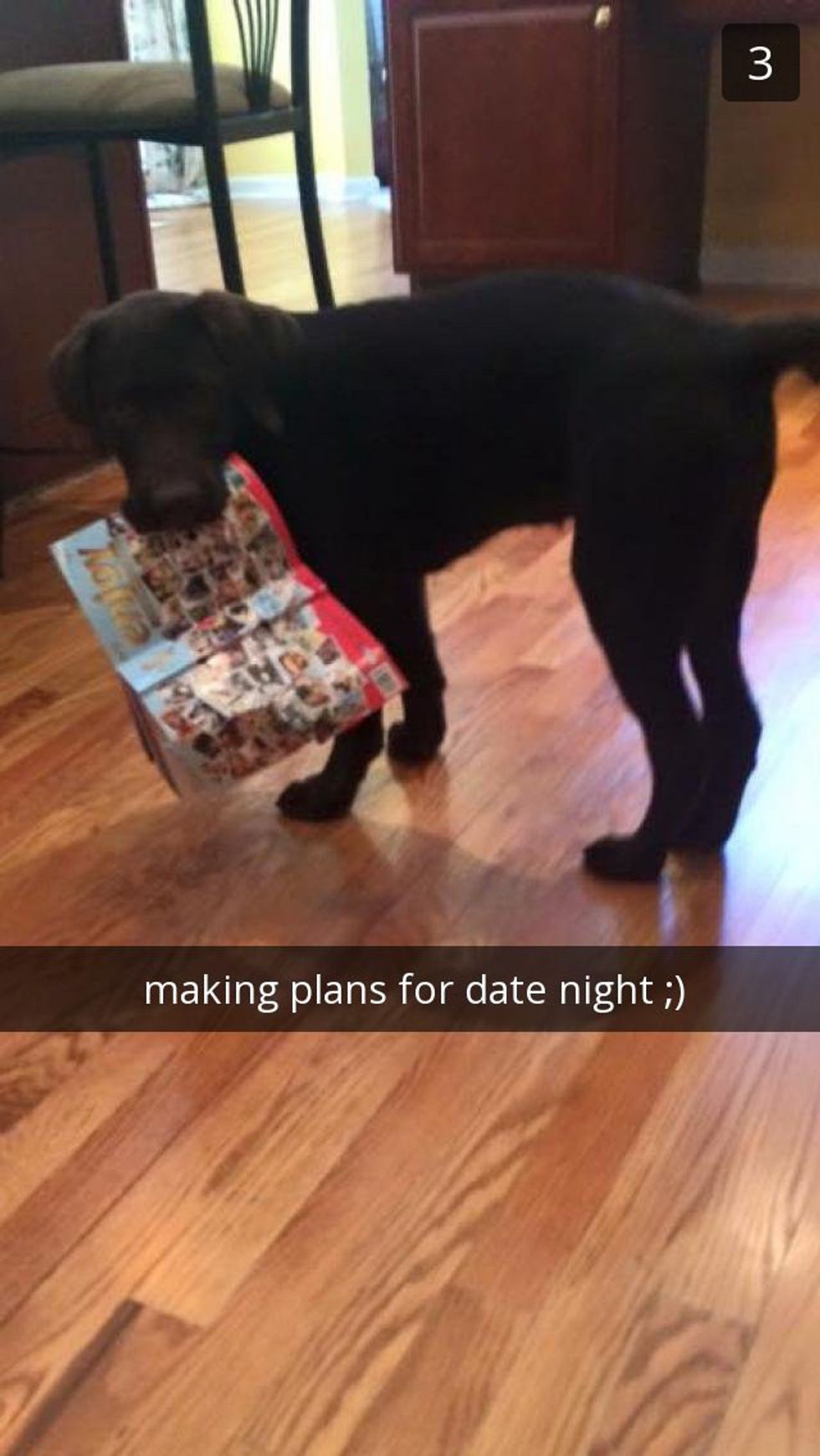 I figured he'd make some friends when he joined the online world and, apparently, lady friends are of interest to him. No wonder why he was tanning!
4. He's upped his style game.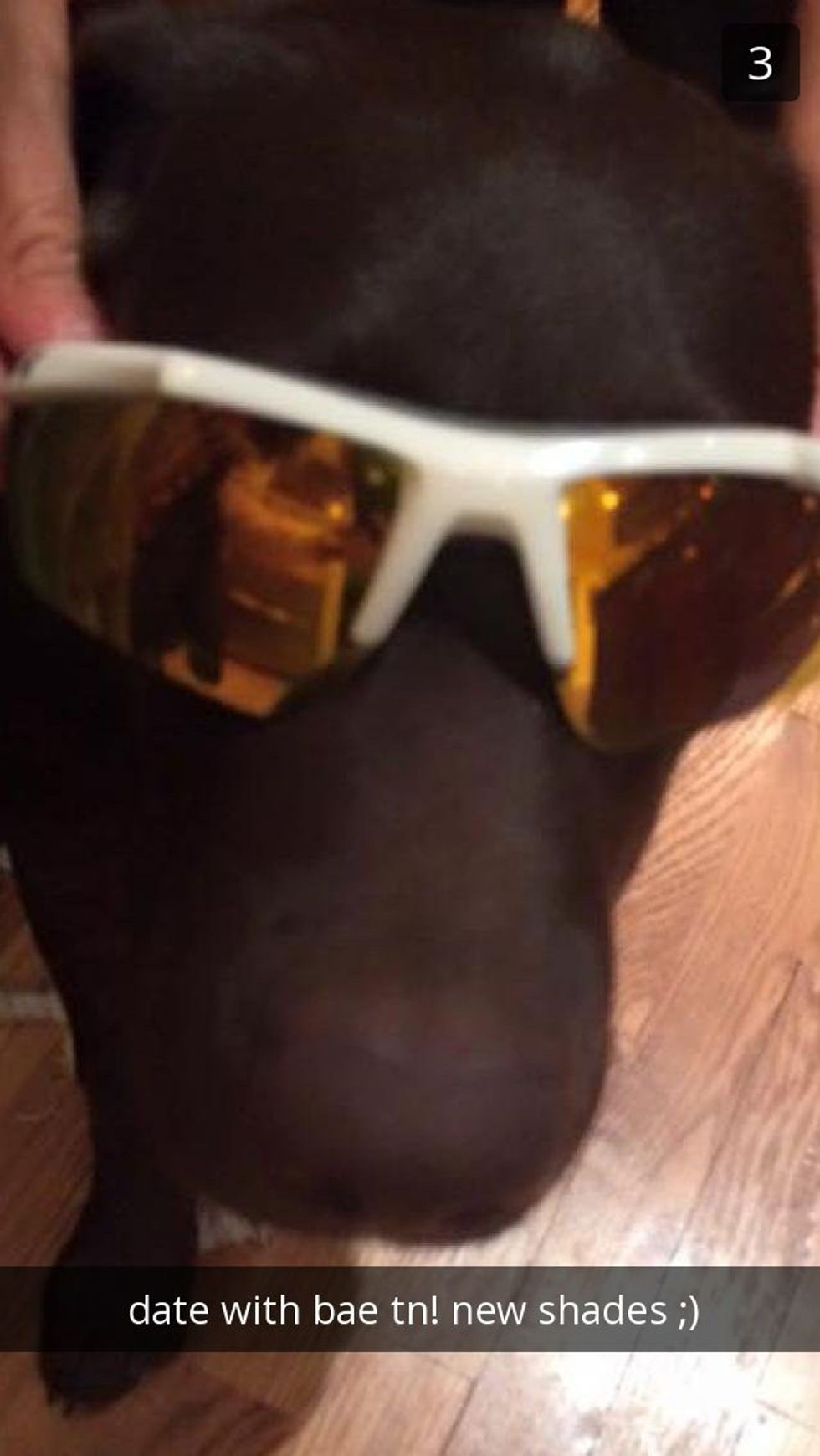 So my parents tell me that Maddox has made some friends through Snapchat that gave him fashion advice for his big night out. He found the shades in my brother's room and put them on! I'd say he has pretty good taste. I'm impressed.
5. He's sneakier than I thought.

Apparently, the puppy-dog eyes are all part of an act to get even more food! There's no way he's that hungry if he's finding himself snacks throughout the day.
6. He's still learning that there is an appropriate time and place to take a selfie.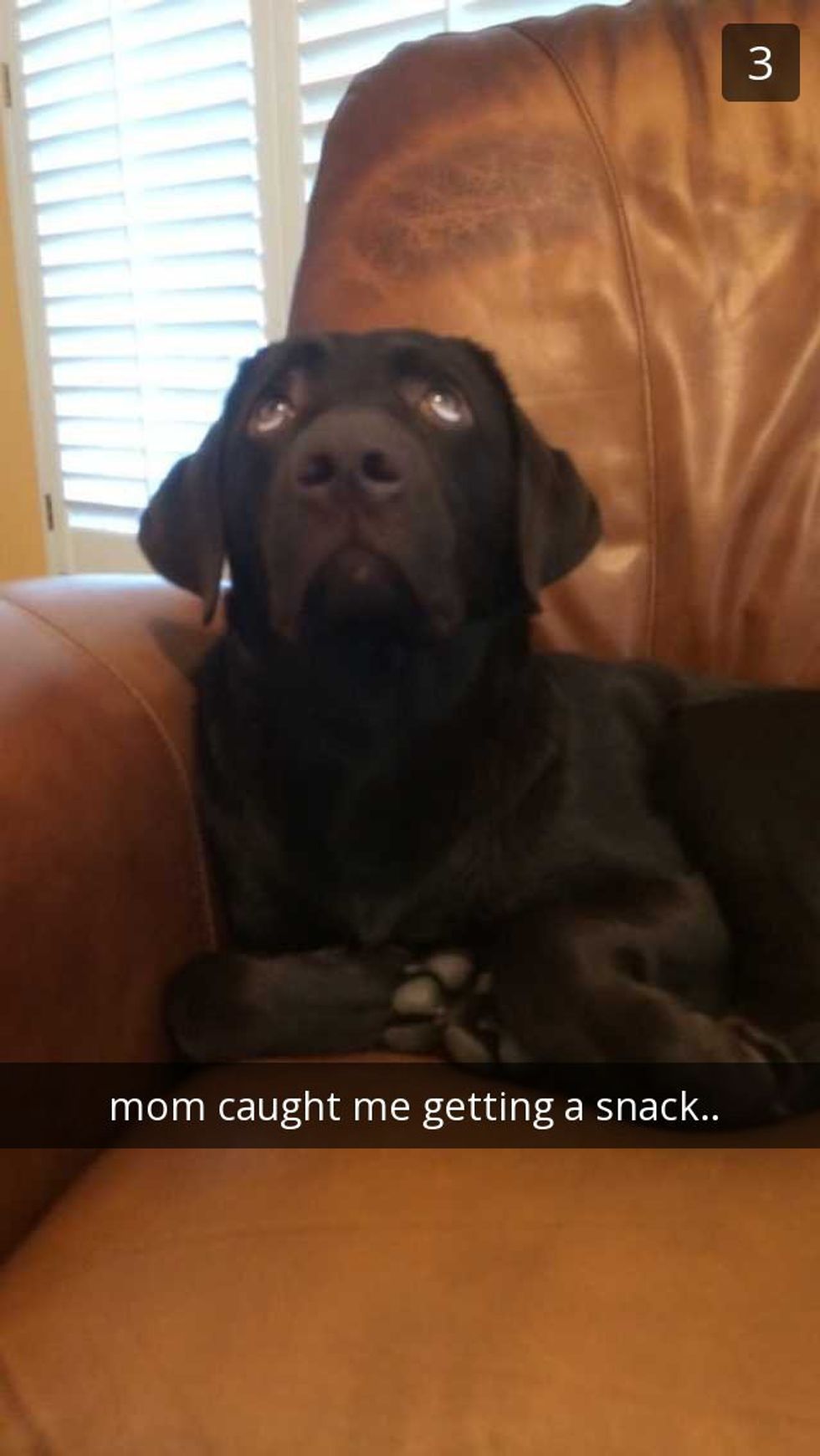 Because the little menace stopped to take a selfie, he got caught stealing his daily snack from the kitchen which made for a disappointed Maddox and an unhappy mom!
7. Puppy-dog eyes can still solve most of life's problems.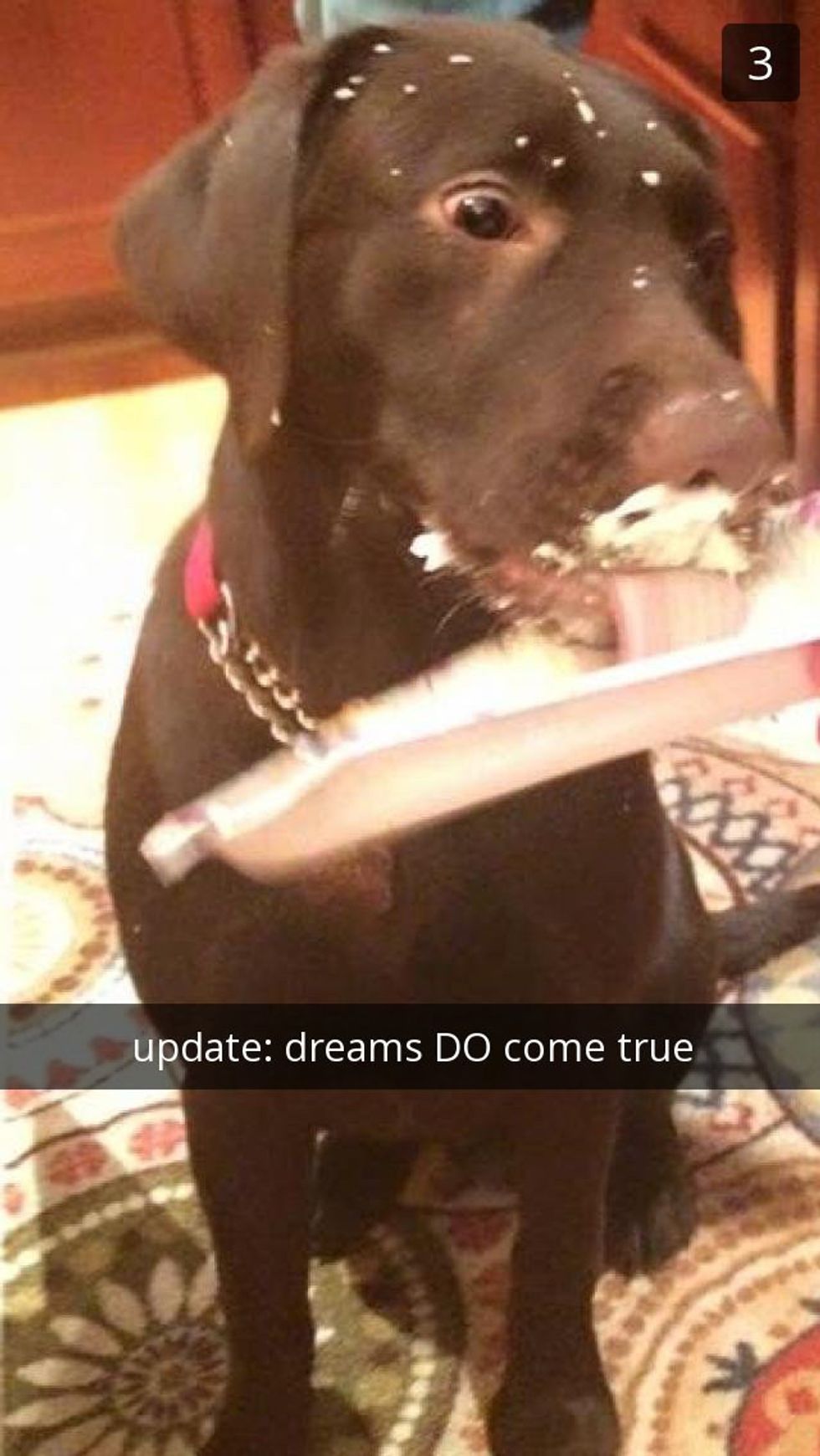 My mom is such a pushover! All Maddox had to do is go back to the kitchen and stare at her with his little puppy-dog eyes and she caved and gave him a snack. Considering how excited he gets about food, I'm impressed that he was able to Snapchat about it.
8. He's learning to drive!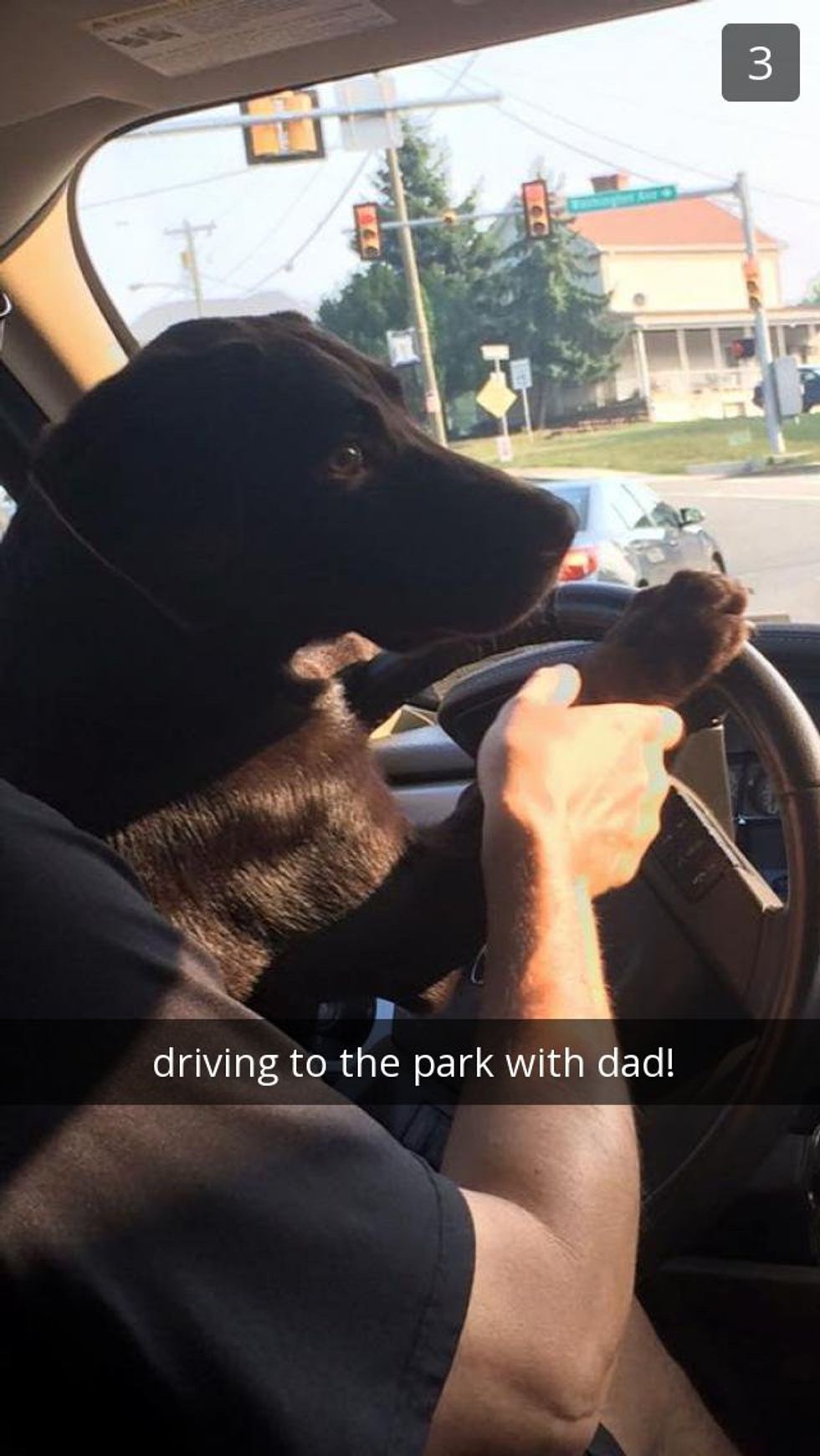 When I first got my learner's permit, no one in my family wanted to drive with me. To think that Maddox is already learning and he doesn't have opposable thumbs? SMH.
9. He passes the phone around to ensure that he captures enough action shots to satisfy his fans.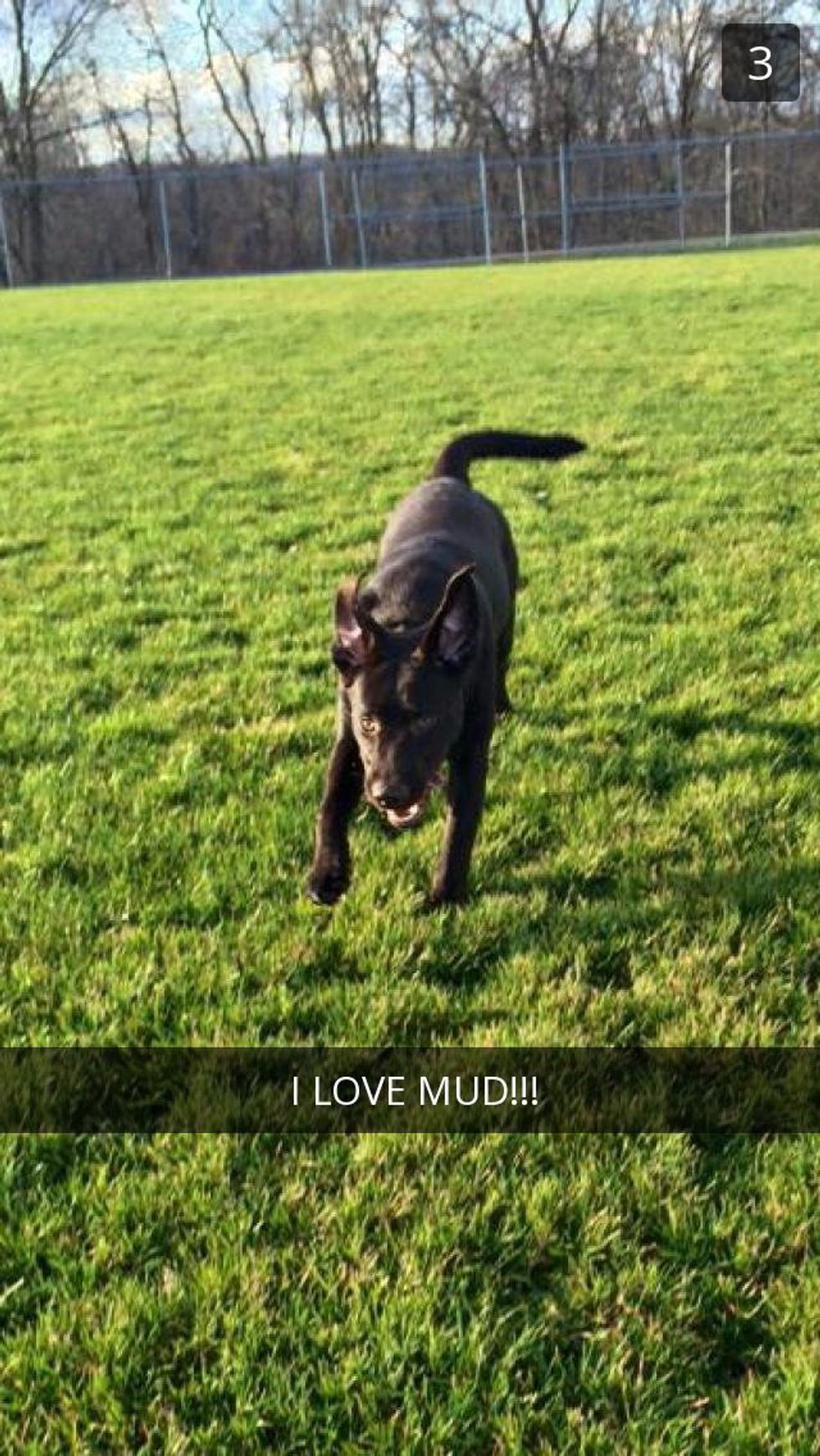 This screenshot is one of my favorites because it looks like he's getting major air. My mom, on the other hand, isn't a fan of anything that combines Maddox, mud and white carpets.
10. He likes to keep mom busy.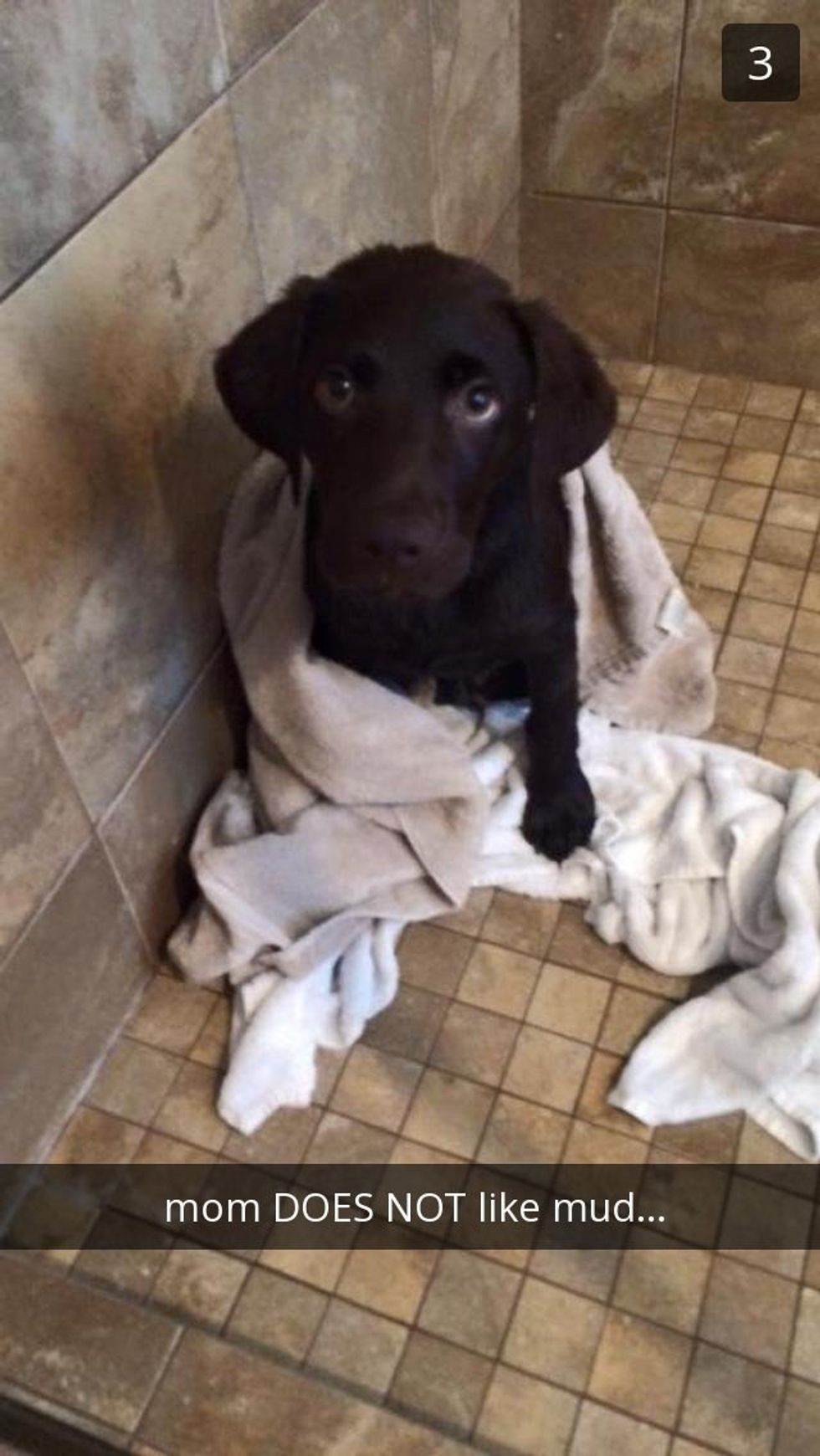 It was decided that Maddox's efforts to impress his Snapchat friends may not be the best thing for him at this time. My mom took his phone and will return it to him when his behavior improves. Until then, he's just going to have to rely on family FaceTime conversations for his electronic use during the week. He did, however, ask my mom if he could send one more Snapchat to me...
11. He misses his sister when she's gone.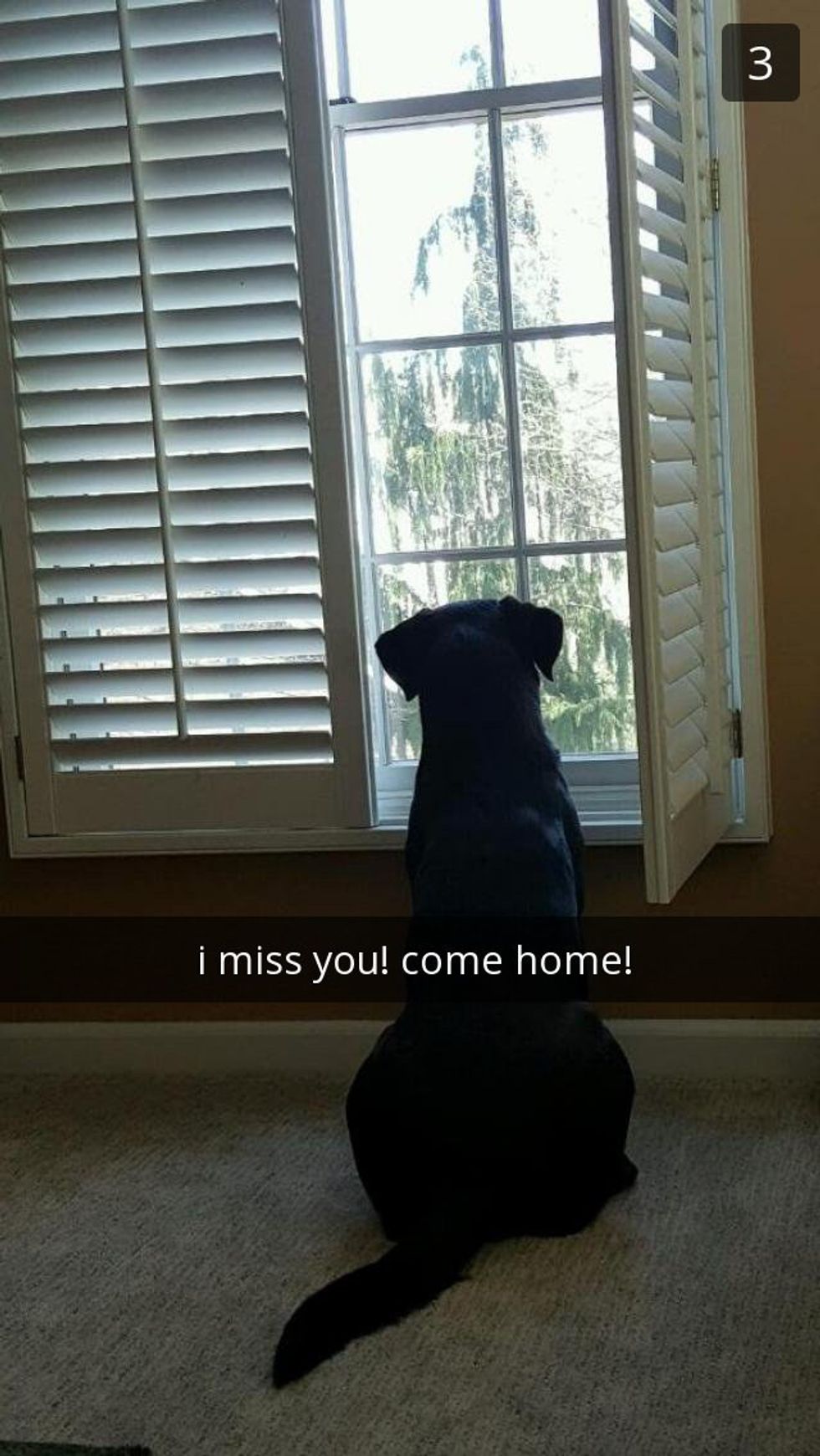 And on that note, I vote that his Snapchat stays.