There are a number of things that are buried deep in my memories from 10+ years ago that I haven't thought of in a long time. Sometimes, seeing certain posts on social media about said things bring back a flood of memories that I didn't even know I had. I hope by mentioning these 10 things, it will have the same effect on you:
1. The cursed "Do You Like Waffles?" song
Chills....literal chills.
2. Teen Girl Squad
I don't know about you guys, but I watched these videos religiously in elementary school.
3. Salad Fingers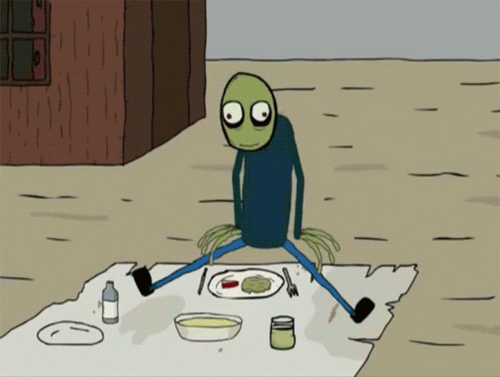 Giphy
Do y'all remember this creepy shit? I can still quote these videos word for word, though.
4. "The Gir Song"
I just pulled this out from way deep in my memories. No words.
5. Don't Hug Me, I'm Scared
Green is not a creative color!
6. Crazy Frog
This used be a commercial on Nickelodeon and it is burned into my brain to this day.
7. Paul the 3-eyed monkey
This clip played at the end of every episode of Jimmy Neutron. A national treasure.
8. "The Mr. Men Show"
YO..........this one hit different.
9. Face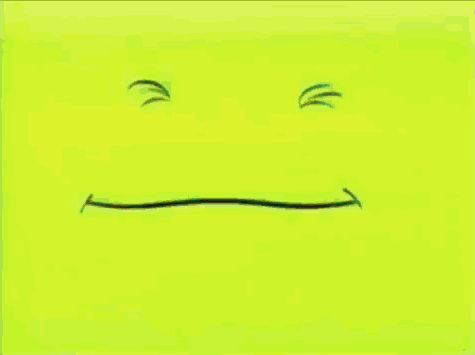 Giphy
The best part of Nick Jr. I miss him.
10. Doodle bears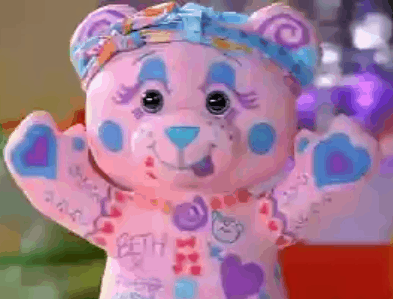 Giphy
This brought back memories I didn't even know I had.