1. The Weather
Who doesn't love sunny, 70-degree weather? You can literally wear shorts all year round in most parts of California. Isn't that amazing news? Recently, California has been in a state of drought because of how little rainfall they receive, but recently El Niño has helped to fix that. So if you ever visit, make sure to pack your shorts, sunglasses, and suntan lotion because you'll never want to leave the Golden State.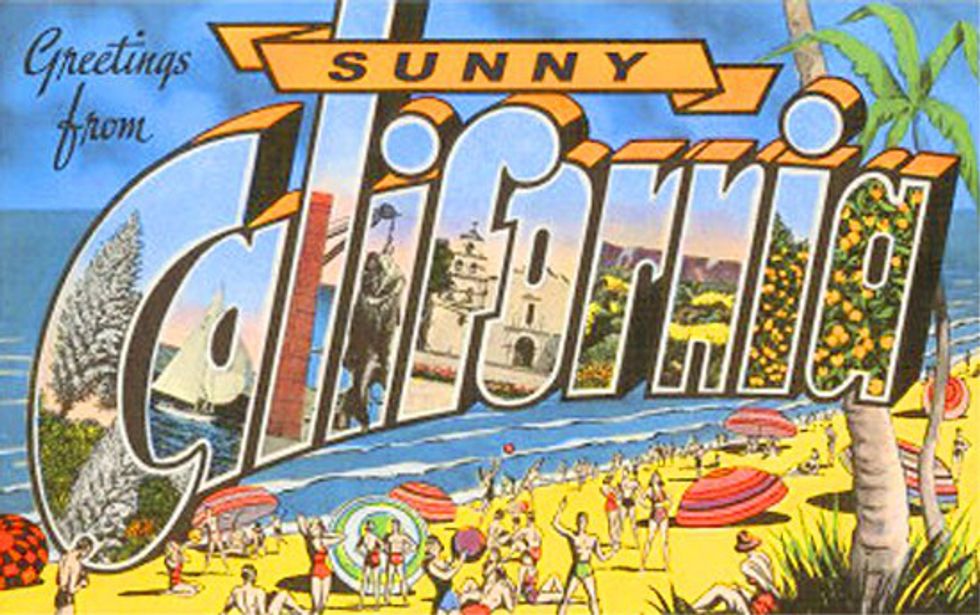 2. Range in Temperature
Notice how when talking about the weather I said most parts of California were warm? That's because when you travel to San Francisco, it can get pretty chilly as I have learned through experience.There is even a quote, some attribute it to Mark Twain, but that's up for debate, that says, "The coldest winter I ever spent was a summer in San Francisco." A friend of mine who lives in California once told me that in the winter, you can even go skiing in the morning and make it to the beach in the afternoon. #justcalithings.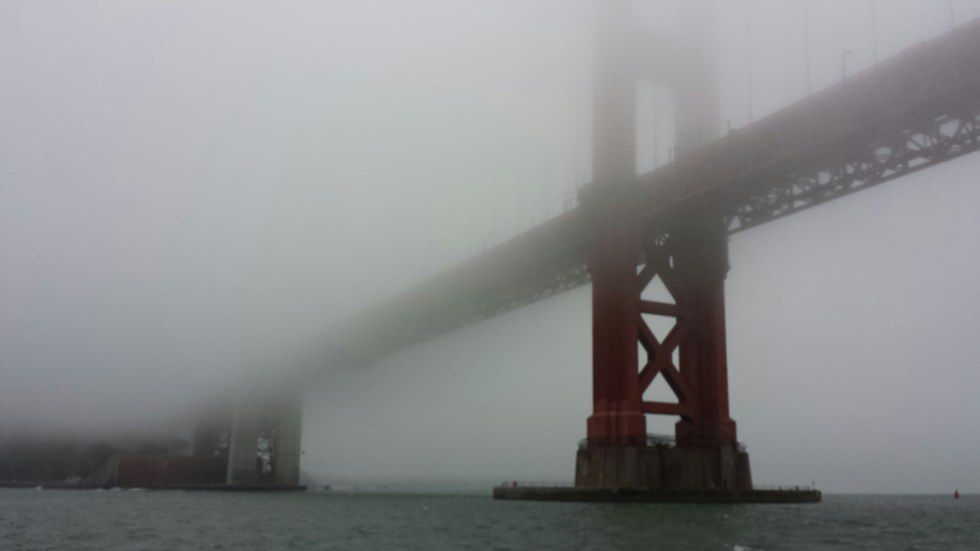 3. Theme Parks
California is home to many amazing theme parks: Disneyland, Universal Hollywood, Knott's Berry Farm, Six Flags, and many more. I've had the pleasure of spending a day at Disneyland after having been to Disney World in Orlando, FL many times. Though Disneyland is very different, it's just as fun. (Psst, if you ever go to Disneyland, ride Radiator Springs Racers. Many times. You won't regret it.)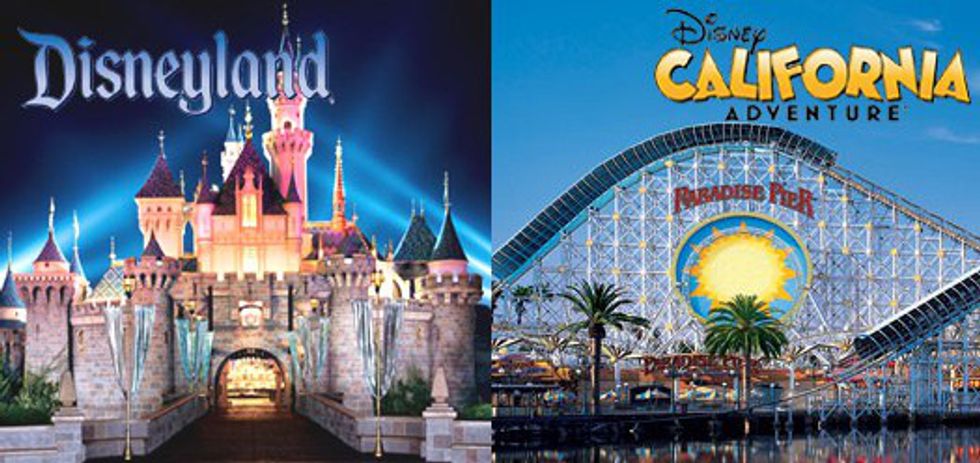 4. Celebrities
Though I haven't met any big time celebrities is California (yet), I'm sure I've walked or driven by one without even realizing it. That's the amazing thing about LA and Hollywood. Many celebs live out in California, and the people there are a little more accustomed to them roaming around, so they're out very often. My California friend knows all of the Kardashian/Jenner hangouts in Cali, just putting that out there.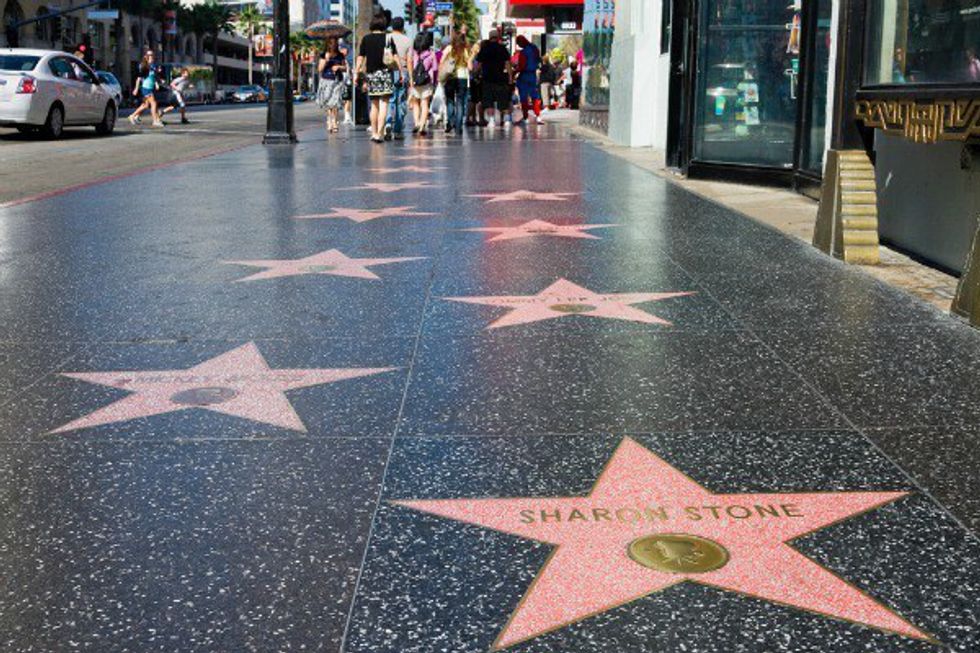 5. In-N-Out Burger
Need I say anything else? I probably should, so all I can think of is wow. In-N-Out might just seem like another fast food joint to the people who've never had it, but for those who have, you know what I mean when I say it's Heaven on Earth. I'd venture to say it's better than Cook-Out; sorry Nashville. I've had the pleasure to try the Animal Style Fries, and let me tell you: amazing. So please, if you ever go to California, do yourself a favor and check it out.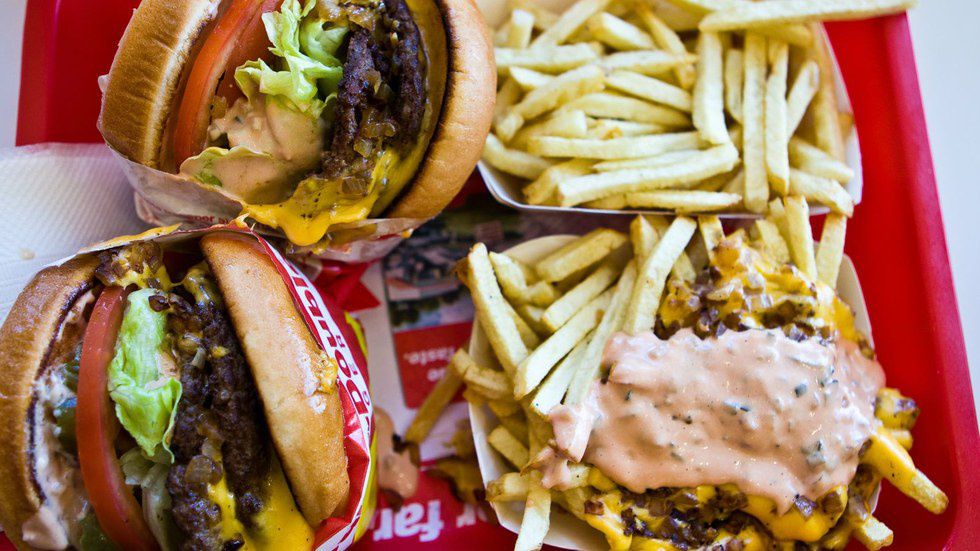 6. Beaches
Who doesn't love the beach after a nice day of skiing, or just in general? According to beachcalifornia.com, California is home to over 1,000 miles of beach. Venice Beach in Los Angeles is one of my favorites because of all of the people. It has its very own skate park and boardwalk, not to mention the gorgeous coastline. Another one of my favorite is Huntington Beach. Located an hour from Los Angeles, Huntington Beach is a beautiful place to relax and watch the sunset. This goes without saying, but make sure you stop and visit a beach in California.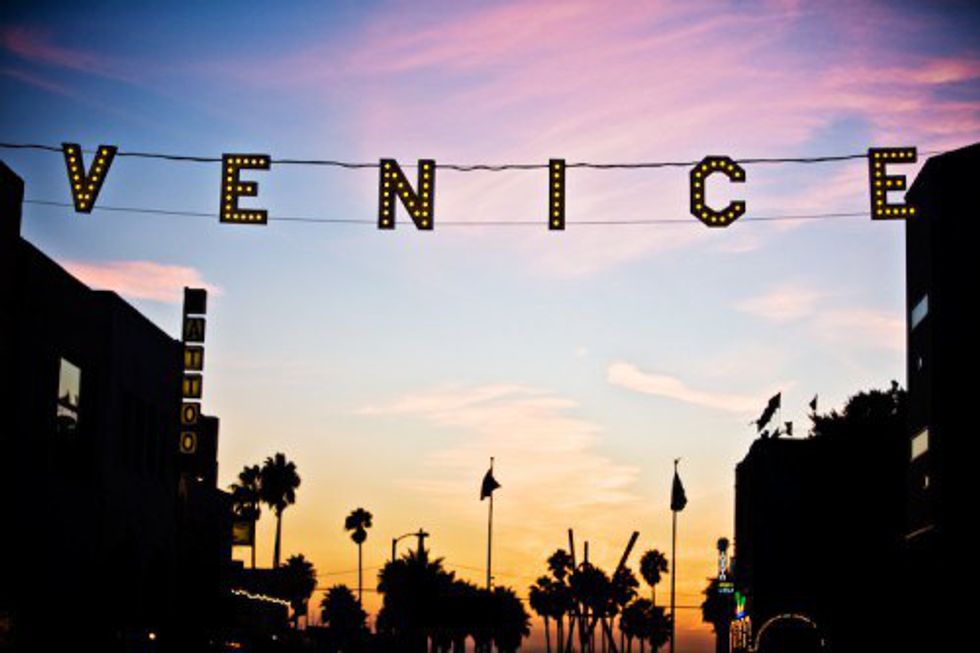 7. Sightseeing
When I visited California for the first time, I saw a ton of amazing sights. Sights you only ever see on postcards. There's the Golden Gate Bridge, Alcatraz, the Hollywood Sign, the Chinese Theater, 17 Mile Drive, Fisherman's Wharf, the Walk of Fame, and many many more. If you ever have the chance to see any of these sights, do it. You won't regret it. Ever.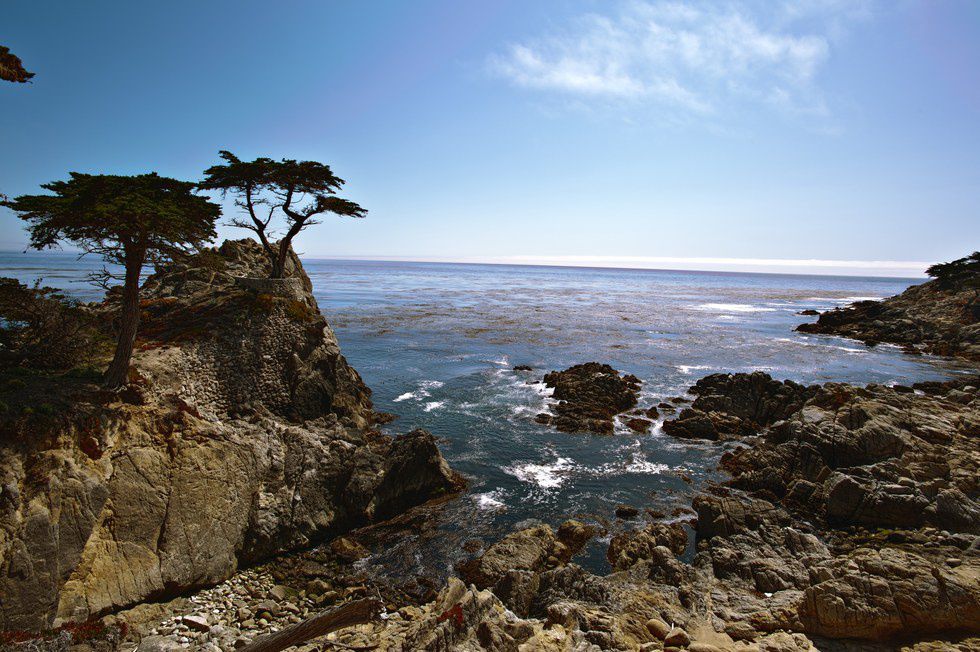 8. So. Much. Nature.
Unfortunately, I've never had the chance to go hiking in California, but they do have some amazing spots. Yosemite National Park takes up 1,200 square miles, so there are plenty of opportunities to hike. It features ten hiking trails that can all be completed in a day, according to The National Park Service website, that range from easy to strenuous to appeal to all hikers. Of course, there are many many more places to hike in California, such as Sequoia National Park and Redwood National and State Parks, so if you're ever around any of these areas, be sure to check them out.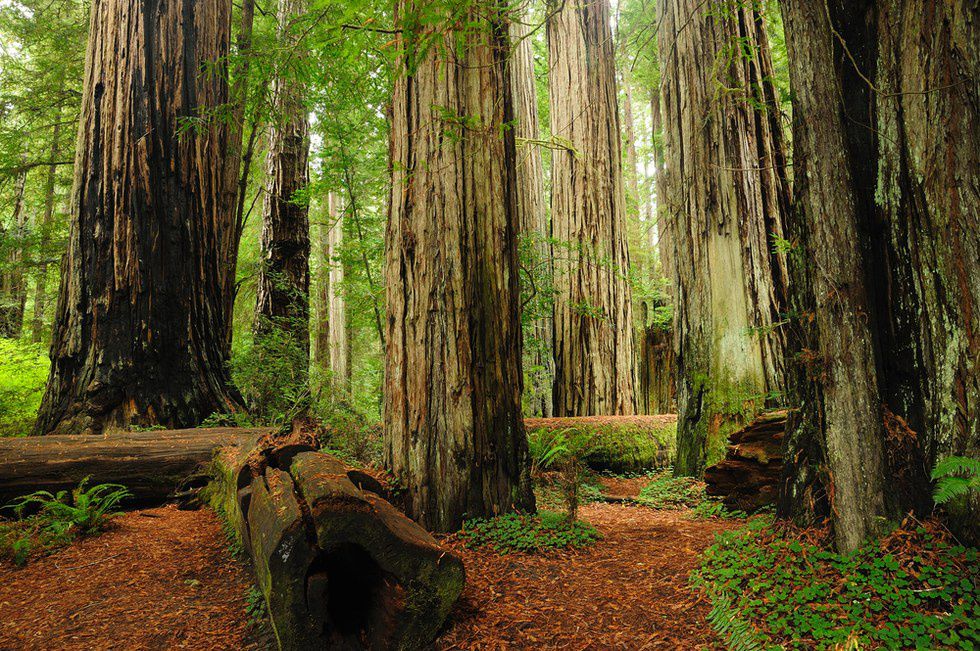 9. Movie/TV Locations
California is home to many movie and television locations. When I visited San Francisco a couple years ago, we stopped to see the homes used for Full House and That's So Raven. Though the houses aren't used for the inside, it was amazing to see where my favorite childhood characters "grew up". For all of those American Horror Story fans out there, I also got the chance to see the Murder House in Los Angeles. You can definitely see many many other film sites, but those are the few I was lucky enough to see when I was in California.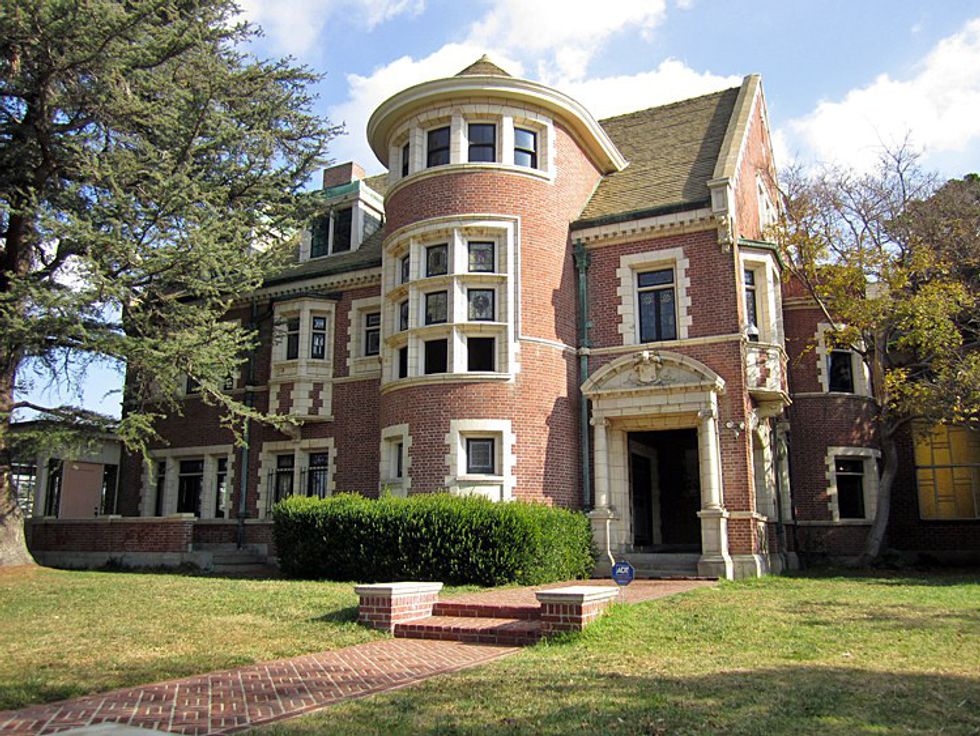 10. Haunted Locations
For some of you, haunted might be something you want to stay away from, but for me, it's something I'm drawn to. California is the host of many haunted attractions (many of which were featured on Travel Channel's Ghost Adventures and Syfy's Ghost Hunters), such as Alcatraz, the RMS Queen Mary, Los Coches Adobe, Linda Vista Hospital, and the Winchester House. Many of these places offer tours, so if you ever decide to visit, watch your back.