Tim McGraw said in one of his songs "ain't nothing in the whole wide world like a Southern girl." Being from New Jersey, I couldn't relate, but this summer that all changed when I packed my life up and moved down south. I had the pleasure of making Charleston, South Carolina my home for three months, and since I've left not a day goes by that I don't miss it, and don't think about how soon I can return. I understand not everyone has the opportunity to relocate permanently, but everyone needs to experience the beauty of Charleston at least once in their life. Allow this list to be your guide of what to do when it's your time to make that venture.
1. Beaches
Charleston is home to some of the most beautiful beaches America has to offer. Whether you want to go to Folly Beach, a local shore town filled with shops and surf, the Isle of Palms, a family-oriented beachfront, Sullivan's Island, the smaller, local beach with tons of great beach bars, you'll find you beachy niche in Chucktown.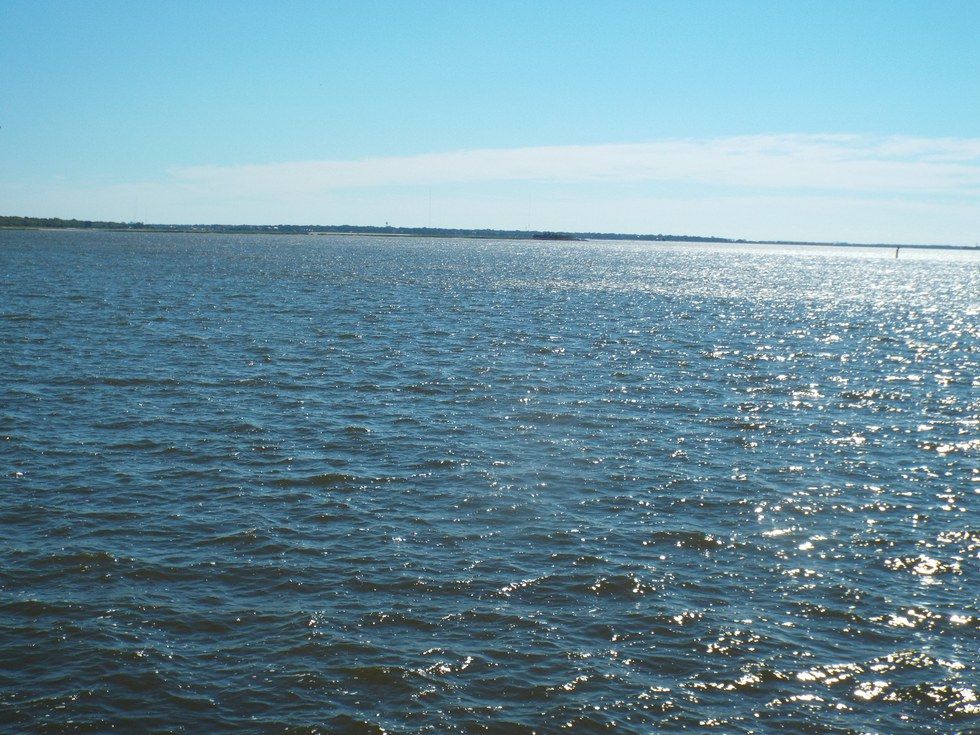 2. Food
I'd be lying if I said Charleston wasn't one of my favorite cities in the world because of the food. Nowhere in the world can you get fried green tomatoes, pimento cheese, or She Crab soup like you can in Charleston. If you ever find yourself in the city and hungry, my personal recommendations would be to head over to Little Jack's Tavern for a Tavern Burger and a Bees Knees cocktail, Acme's Low Country Kitchen for the best shrimp and grits you'll ever try, Pearls Oyster Bar for Happy Hour oysters and dirty martinis, and of course Coastal Provisions for an upscale atmosphere and the best local fish specials the Low Country can offer.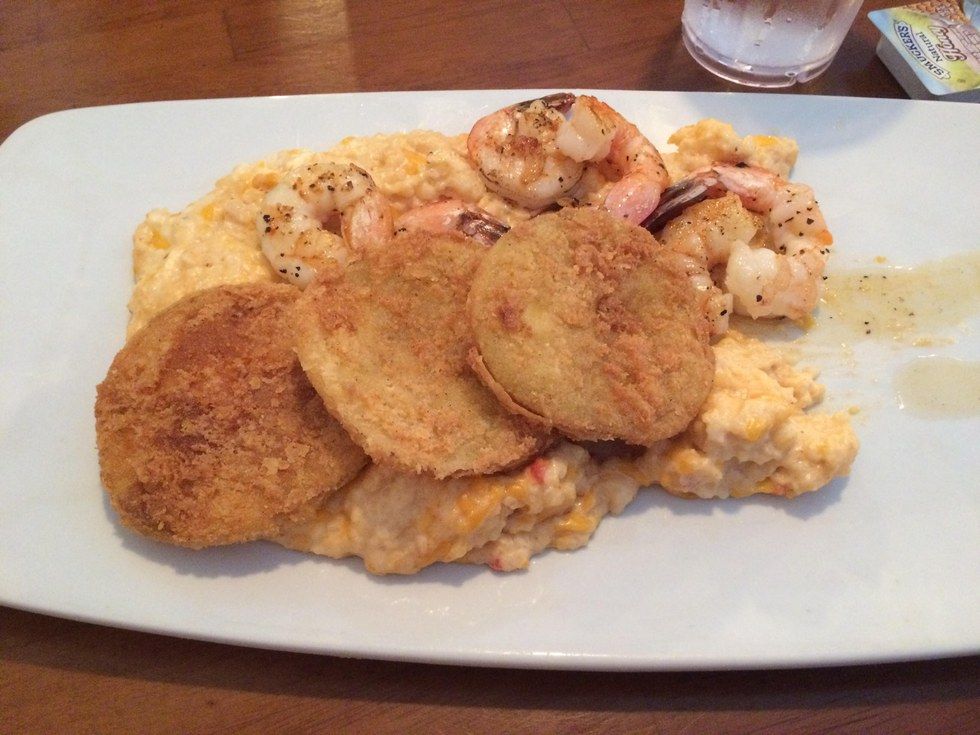 3. History
Charleston is a city that is known for it's rich, southern history. There are tons of different places to see in the Charleston area, but if these listed are the absolute musts! Rainbow Row's historic homes, Patriots Point, Fort Sumter, Waterfront Park, Boone Hall, Plantation, Charleston Museum, and the Charleston Tea Plantation. Though not every aspect of southern American history reflects the country in a positive light, especially during the time prior to and during the Civil War, but it is important to be culturally aware of what happened and visit the locations where America's history emerged. (Not historical, but Charleston has an AMAZING aquarium!)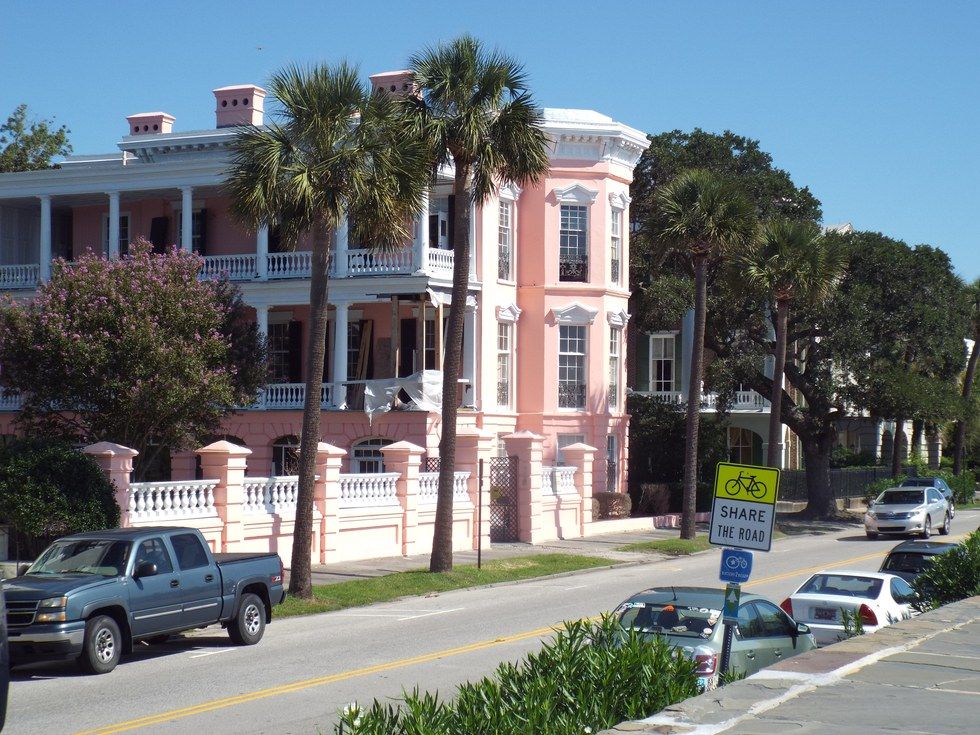 4. Shopping
Downtown Charleston fuels the shopping desires for all ages and all styles. If you're looking for designer stores and household like Alex and Ani, Kate Spade, Lilly Pulitzer, H&M head down Kings Street for your best-known brands. Kings Street is home to less common but just as trendy shops like Worthwhile, Luna, or Simply J Boutique. If you want to see what the are up to, venture over to Market Street and visit the Historic Charleston City Market. Some of my favorite purchases were made in the market such as a hand-made glass bracelet, vintage-looking glass coasters, my hand-painted pineapple canvases, and specialty soaps made locally with all natural ingredients. Make sure to pick up a sweetgrass basket, a staple Charleston souvenir!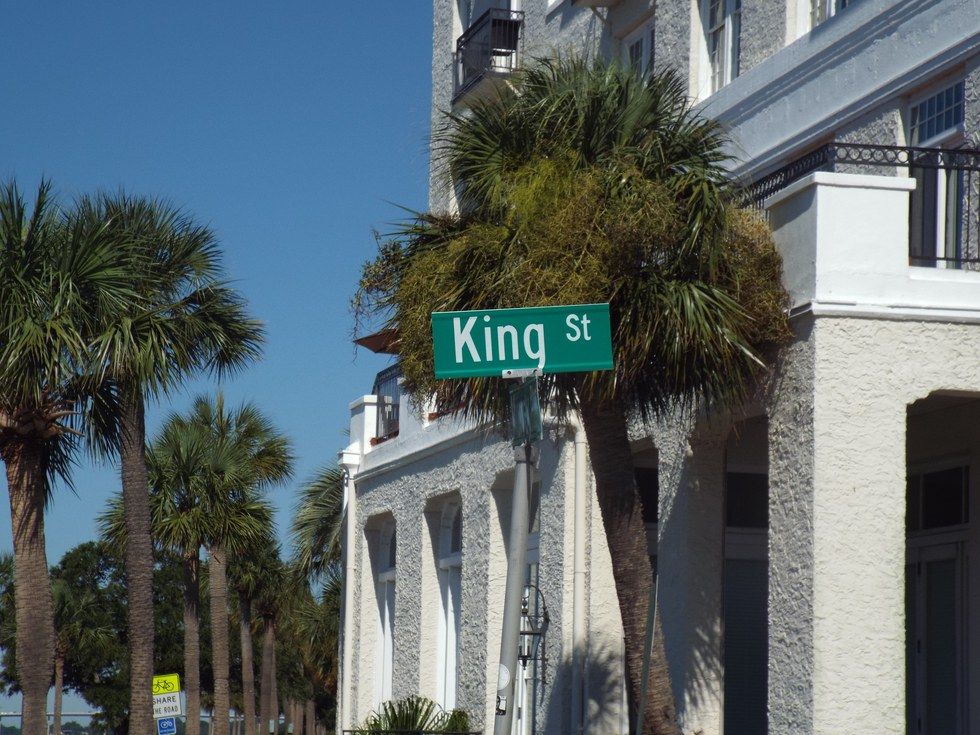 5. Palm Trees
If you thought Miami had a lot of palm trees, think again! Charleston has some of the most exquisite palm trees covering the city and the surrounding area. The Sabal Palmetto is the state tree of South Carolina expect to see one on almost every corner. Besides the palm tree, the area is covered with some of the most beautiful greenery such as Magnolia trees and Oaks. Don't believe me? Head down to battery park or Johns Island and pay a visit to Angel Oak and see for yourself.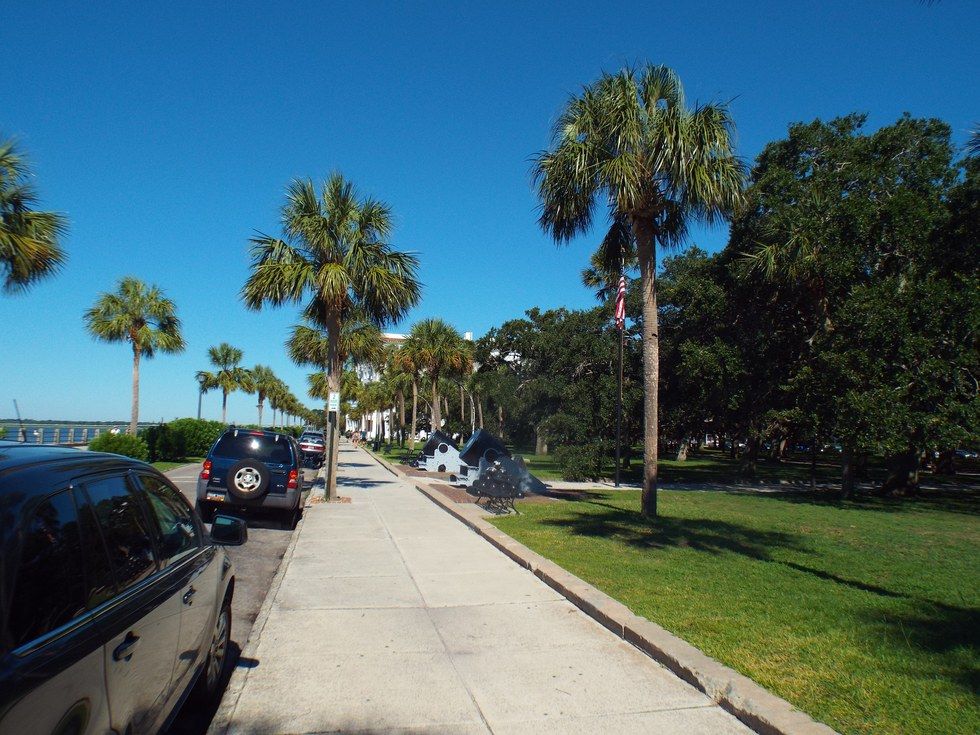 6. Close proximity to other cities
Charleston is the perfect location, but in case you want to make other side trips during your time down south, it's pretty convenient. Savannah, Georgia is less than a 2-hour drive away and makes for the perfect excursion on your Low Country exploration. (If you're heading down that way, you absolutely must grab a famous vanilla cupcake from Mabel's Cupcake Emporium and a Pear Drop martini from Jen's & Friends) If you're looking for a party, then head on up towards Myrtle Beach, only about a 2-hour drive north.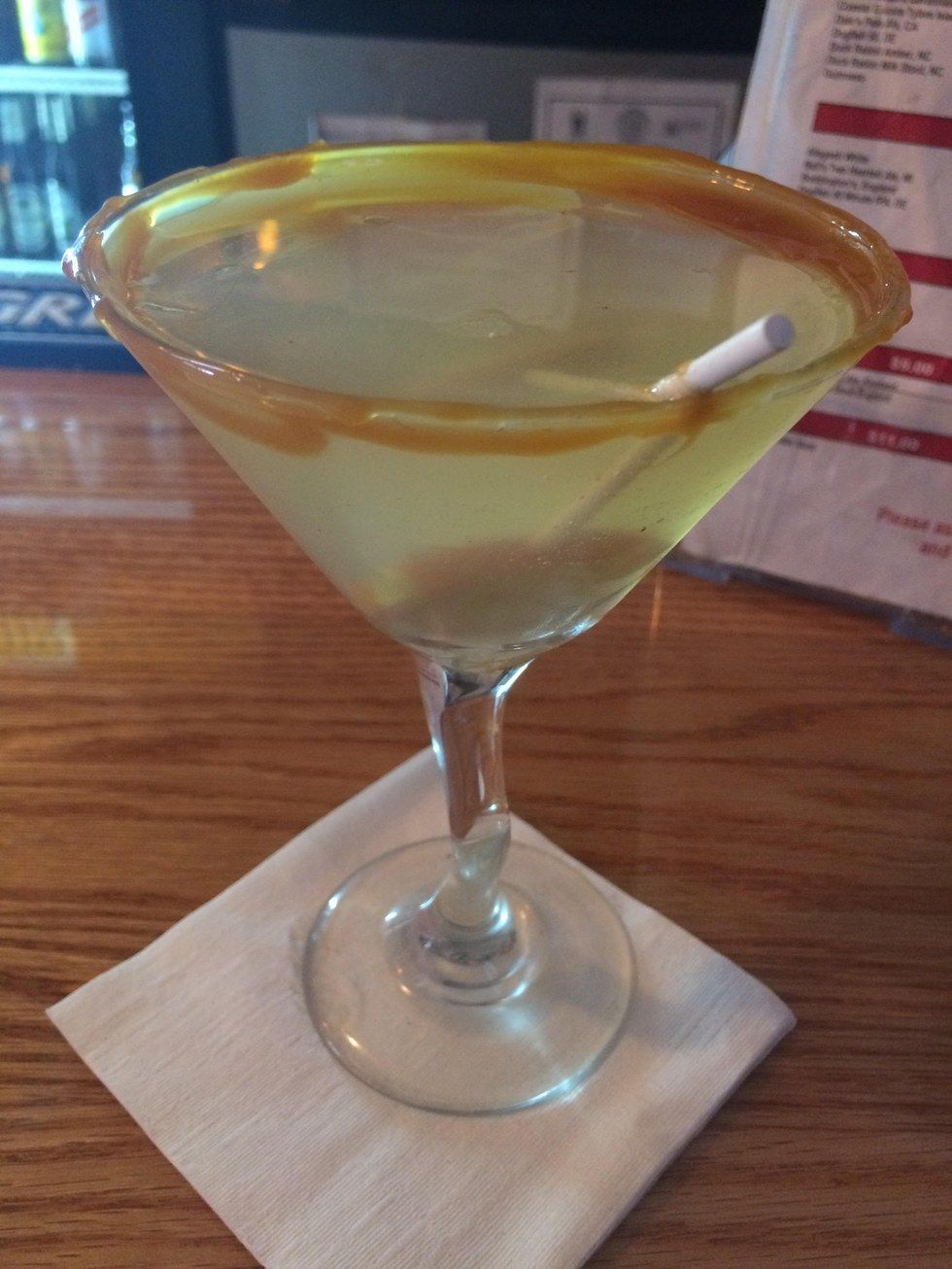 7. Nightlife
Chucktown is packed with bars and nightclubs like Stars, Prohibition, Revelry Brewing Company, and the strip on Shem Creek in Mount Pleasant, but if you want to taste the most unique, innovative cocktails the city has, The Gin Joint is the go-to joint. Located in downtown Charleston, The Gin Joint changes its menu by season, so no matter what time of year you head down south, you'll be tasting something suitable to the time. Its cozy atmosphere makes for the perfect date night spot or a relaxing hangout after dinner.
8. The Bridge
Though there are plenty of cities in American with gorgeous bridges, nothing can quite compare to the beauty of the Arthur Ravenel Jr. Bridge. The bridge is open to the public for strolls, biking, or walking. Some of the prettiest views of Mount Pleasant and downtown Charleston can be seen from the center of the bridge, so don't forget to take your camera!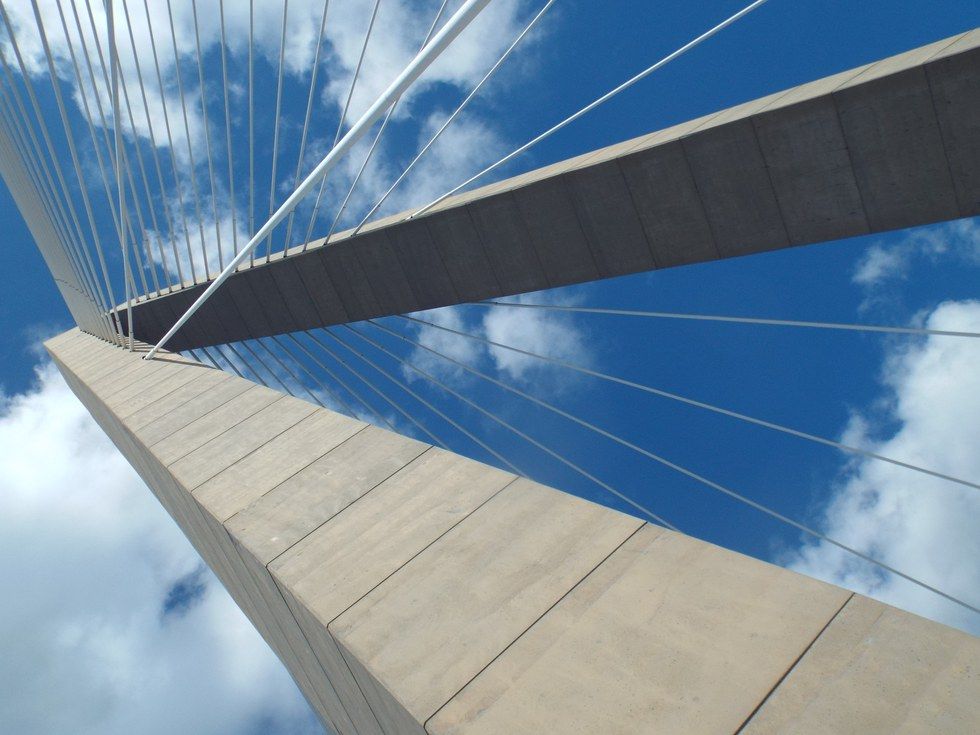 9. The Breweries
If you're a beer lover like me, then you'll love that there are dozens of local breweries to visit down in Chuck town. Coast Brewing Company is perfect if you like a laid-back, open space to play cornhole while sipping on a cold one. If you're lucky, you'll get there when the Hefeweizen is on tap, or even better, one of their sours. Cooper River Brewing Company is a bit more upscale, but just as down to earn. The Watermelon Wheat is the one to try there. BUT if you are looking for the absolute BEST beer Charleston has available, you have to head to Westbrook Brewing Co. for a Westbrook White Thai. YOU WILL NOT BE DISAPPOINTED!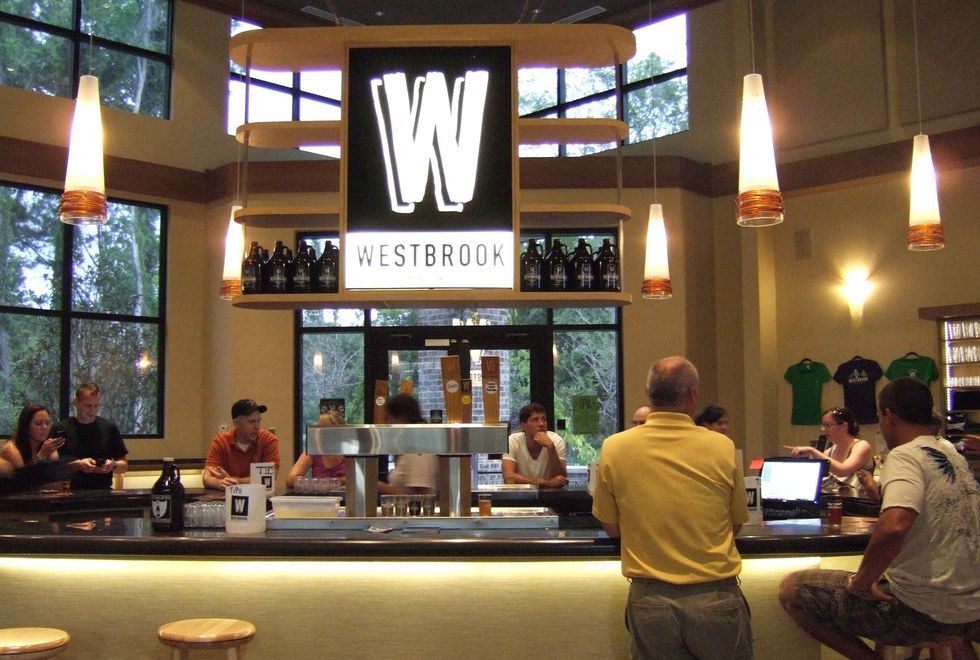 10. The People
There is no question that Charleston possesses an elegant, southern charm that no city in the world can compare to. Locals are a proud group of people who appreciate every aspect of the city that makes Charleston so great, but what they don't realize is that the city wouldn't be great without them. Their warm smiles, sweet accents, welcoming demeanor, slow pace, and gentle positivity is what give Charleston the character it is so famous for. There are few places in the world that can make you feel as though you belong and you are at home, even though you might just be stopping through. You can have a conversation with a stranger on line waiting to check out your groceries and feel comfortable and grateful for the interactions. People take time to appreciate the wonderful things that life has to offer. I am lucky to have gotten to know many of the people who call this great Low Country area their home.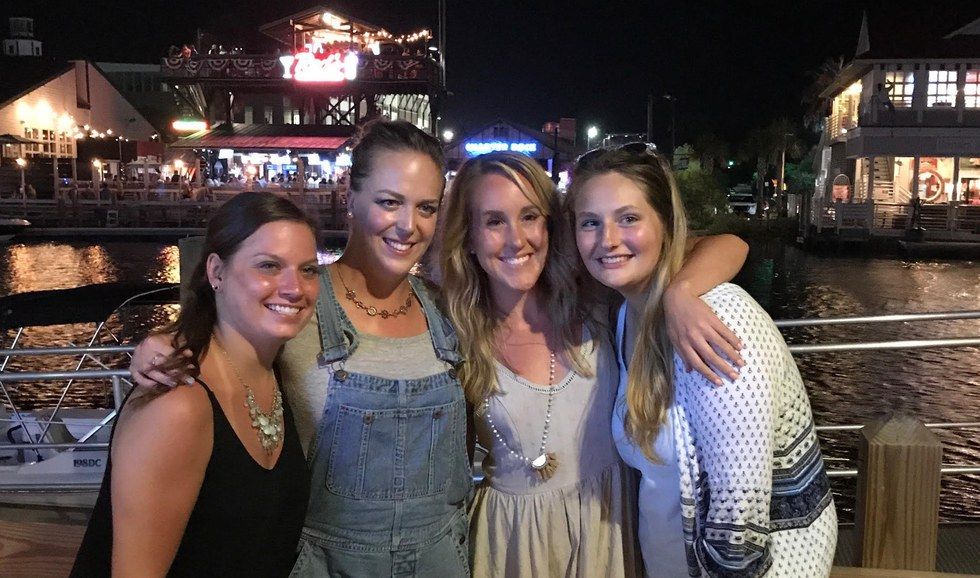 If I haven't been able to convince you why you need to head down south, then hopefully "Travel and Leisure" ranking Charleston the number one tourist city in the world will. No matter what the reasoning for heading down to good ole' Chucktown, I am certain it is an adventure you will not regret.
Cover Image Credit: Keri Szewczk