With the 59th annual Grammy awards set to take place this Sunday, millions of people will be watching to see if their favorite artists will get to take home the trophy. With all of the big names up for awards such as: Beyonce, Adele, Drake, Justin Bieber, Chance the Rapper, Ariana Grande, Riahnna and more, it is sure to be a fantastic show.
Despite all of those names and the multiple awards they were nominated for, there is one artist who is going to steal the show.
ANDERSON .PAAK
While he is only up for 2 awards: Best New Artist & Best Urban Contemporary Album for his album Malibu; the names he is going up against put him in a good spot to turn some heads. He is going up against Chance the Rapper and the Chain Smokers for best new artist, along with Beyonce and Rihanna for best urban contemporary album.
If you have not heard about Anderson .Paak or his music before, I suggest you do before Sunday, so you are not shocked when he pulls off the upsets. There are 3 Albums (Venice,Malibu, Yes Lawd!) 3 EP's (Cover Art, The Anderson.Paak EP, Link up and Suede) and 37 unreleased tracks on Datpiff
Listen to his music while I give you 10 reasons why Anderson .Paak will pull off the upsets and steal the show at the Grammys!
1. He is signed to Dr. Dre's Aftermath, and works very closely with him on a regular basis.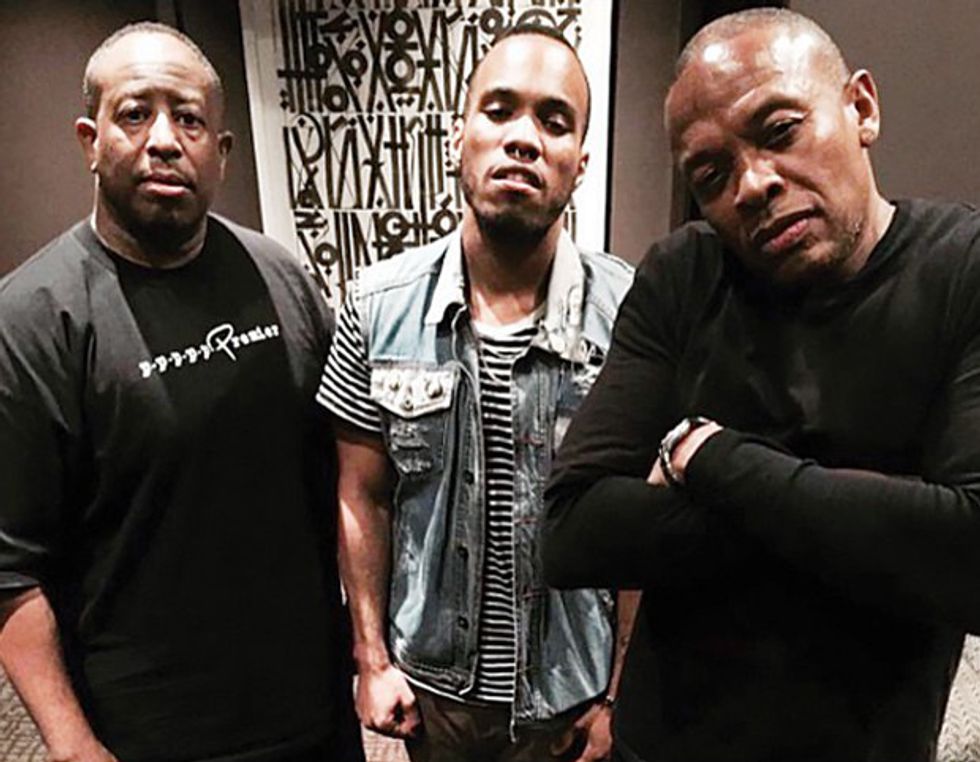 (Anderson .Paak (middle) pictured with DJ Premier (left) and Dr. Dre (right) in 2015)
When Dr. Dre released his Compton soundtrack in the summer of 2015 many were surprised to see the unknown .Paak have the most features on the album (6) with all of the big name artist Dre has worked with in years past. This ultimately led to Dr. Dre signing Anderson .Paak in January of 2016 shorty after the release of Malibu. This partnership has led .Paak to make many connections in the music industry.
2. Whether you know it or not, he has been mainstream since the summer.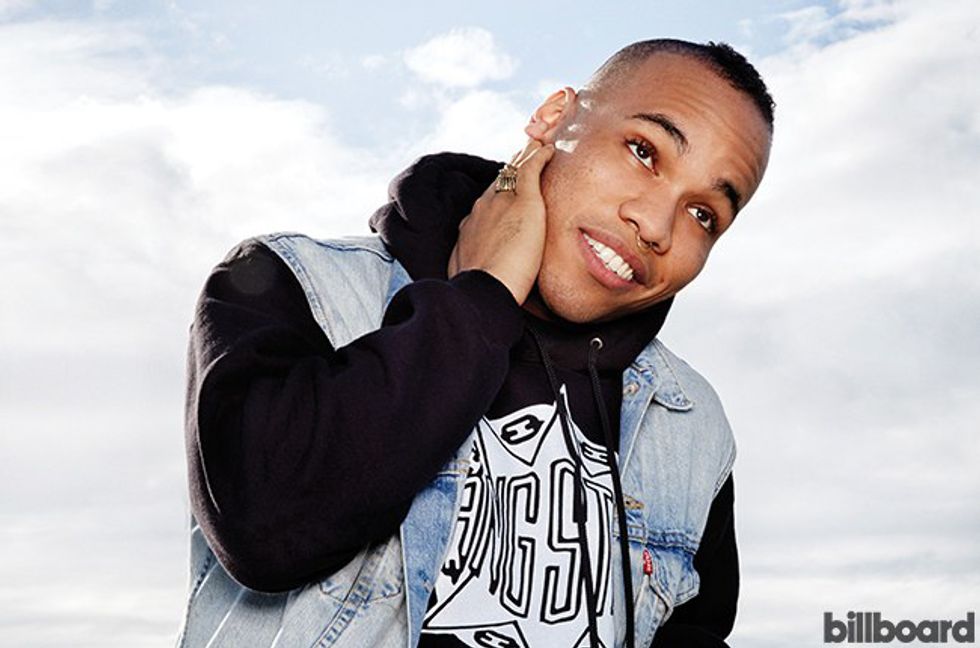 If you saw the first episode this season of Ballers on HBO, then you have heard his song "Put Me Thru", If you bought a copy of Madden 17 or WWE 2K17 or if you watch ESPN, and NBA on TNT then you have heard his song "Come Down". There are not many artists in the Grammy field who can say their music is heard through those mediums.
3. He is the definition of an artist.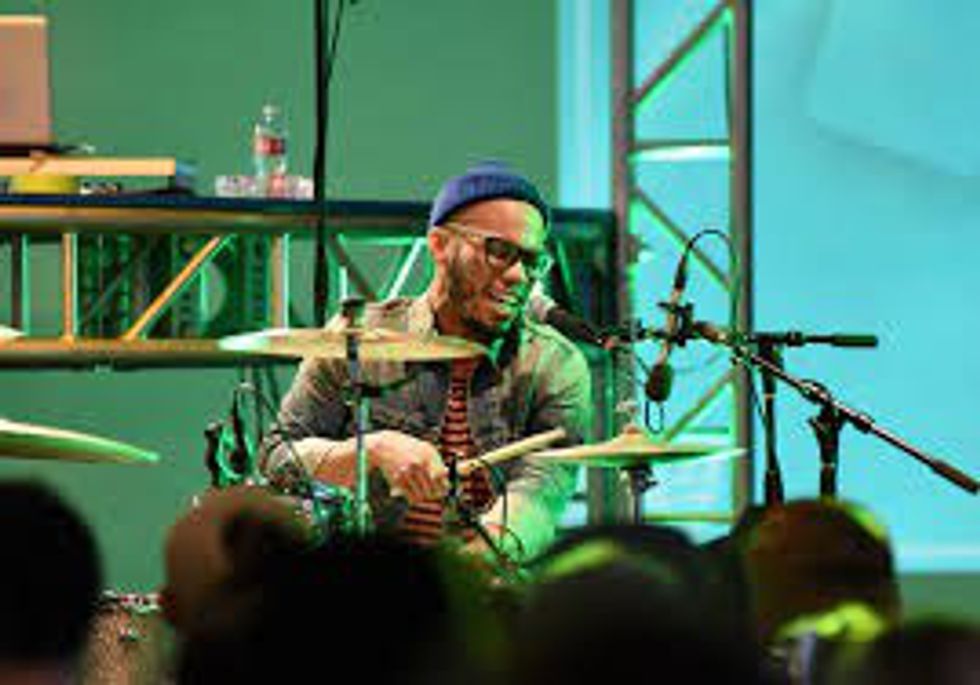 At 29 years of age, .Paak is older than most of his counter parts for best new artist. He does not have the typical synthetic sound that you see from the majority of artists today. He knows how to read music, play instruments, and incorporates his abilities into his music. His band the Free Nationals played a major hand in the production of the Malibu album and they are set to release and album this year together. His albums are stories rather than a bunch of hits, and for the songs that are hits his lyrics are strong.
4. HE HAS A BAND!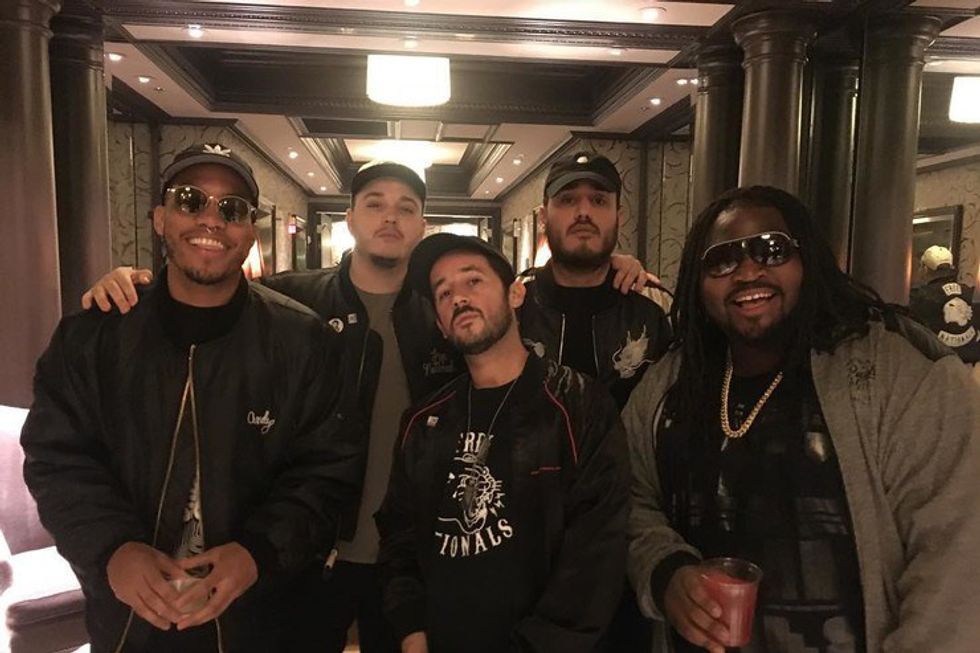 (Anderson .Paak and the Free Nationals)
How many people in the hip-hop & rap game can say they have their own band? Do Beyonce and Rihanna have their own band? I don't care what anyone says having a band is cool, especially when you make the kind of music that Anderson. Paak and the Free Nationals make.
5. He has great musical range.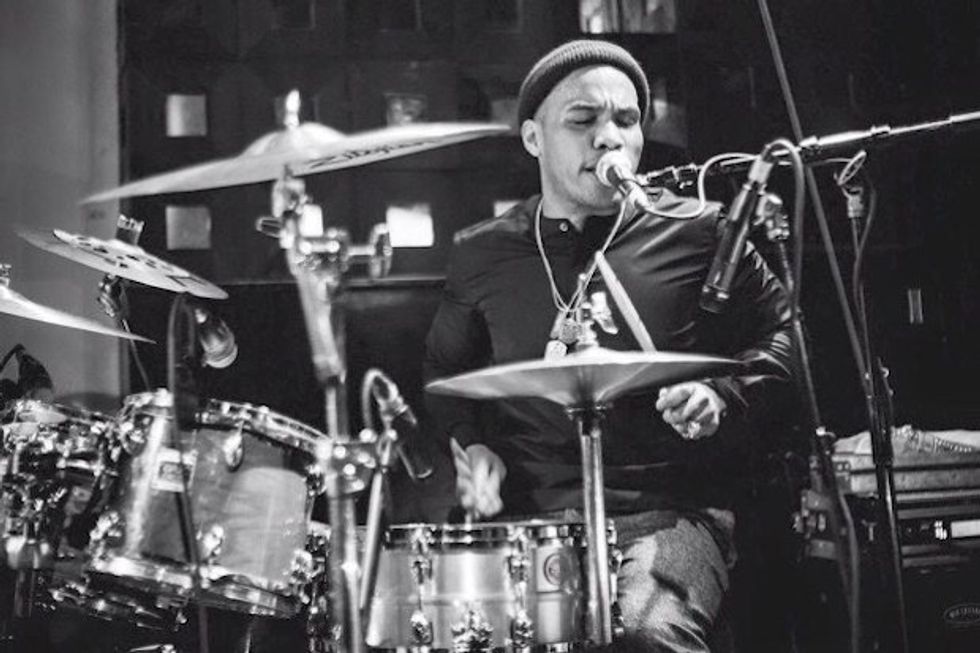 One of the pros of working with a band,it gives you the ability to have different sounds. Anderson .Paak has the ability to produce a fantastic beat when given a sample and have bars for it. With the Free Nationals, he can incorporate them into any sample that he decides to use. He can hit you with a smooth jazz or funk beat, he can make music that would remind you of B.B. King in a way, He is not the one trick pony like we see with so many artists we see today. The best way to describe his music would be "soul music".
6. He has the best Instagram ever!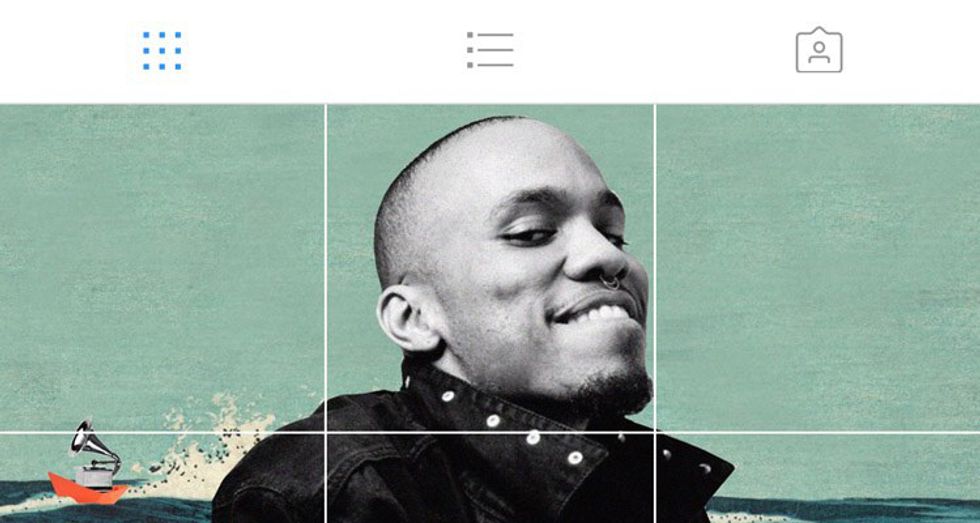 While this one does not have to do with music, it adds on to the idea that he is an artists. He uses "The Gram" differently than the majority of users. While most choose to upload a single picture and leave it at that, .Paak will posts fragments of a picture and when you view his profile, you see the beautiful pictures this artist has created.
7. His live performances are pure.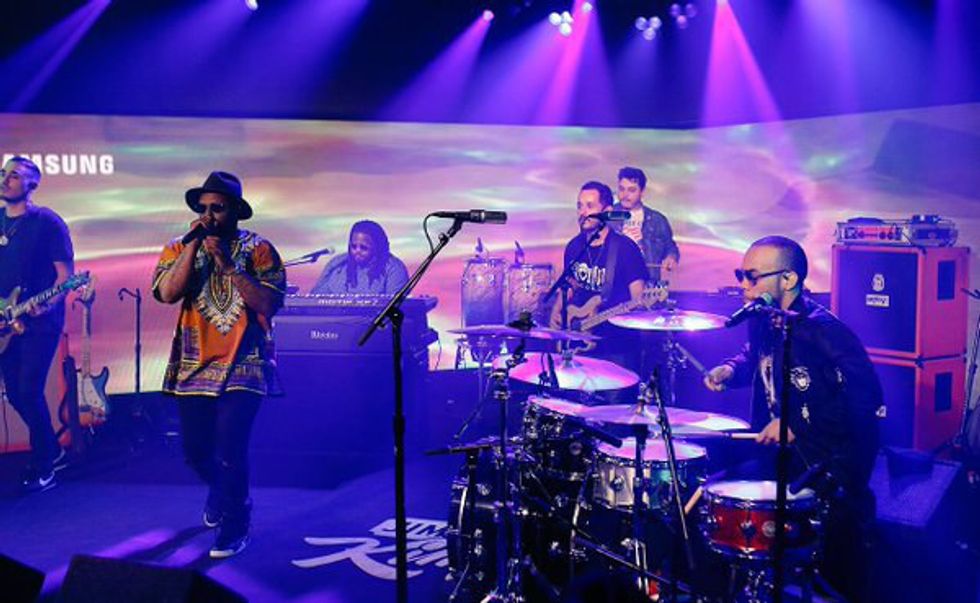 Unlike the overwhelming majority of those who are in the music business, when Anderson .Paak performs live, the music is always live to an extent (perks of the Free Nationals). He even got Schoolboy Q to sing live on Jimmy Kimmel. He and the Free Nationals were on Ellen for her birthday, and he was even on the Late Show with Colbert. He performed with Dr.Dre Kendrick Lamar, and TI at the Coachella festival as well.
8. While he is mainstream, his music has been accepted by the upper class.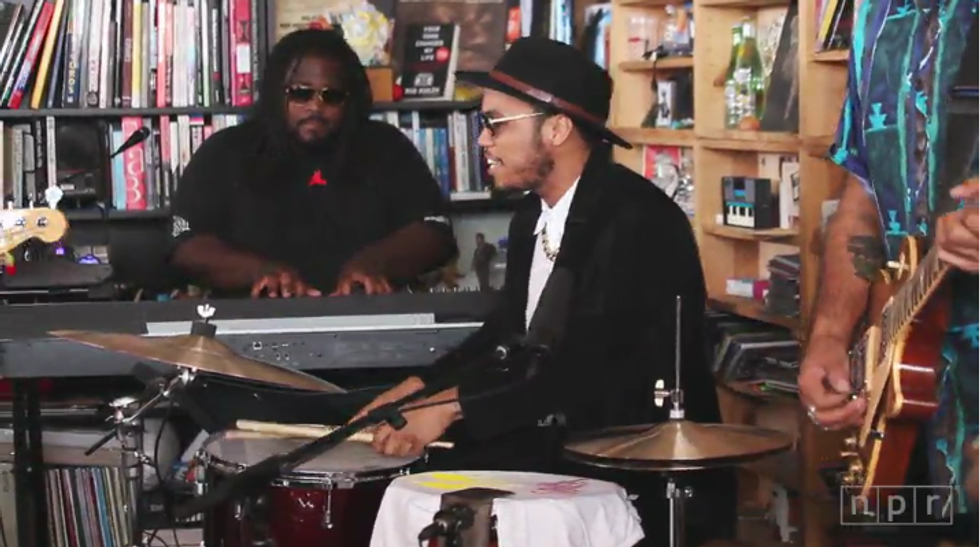 While we all have heard of NPR radio, how many people knew they had a music channel? Only those who are musically talented have been invited to the NPR tiny desk concert. Anderson .Paak is just one of the few names I recognized on their page.Names you might know are: Adele, Anthony Hamilton, The Blue Man Group, Common, Gucci Mane along with Zeethoveen, and T-Pain. (T-Pain used no autotune for this and it was beautiful.) NPR music has also documented one of his live concerts from SXSW 2016.
9. He doesn't talk about harmful negative things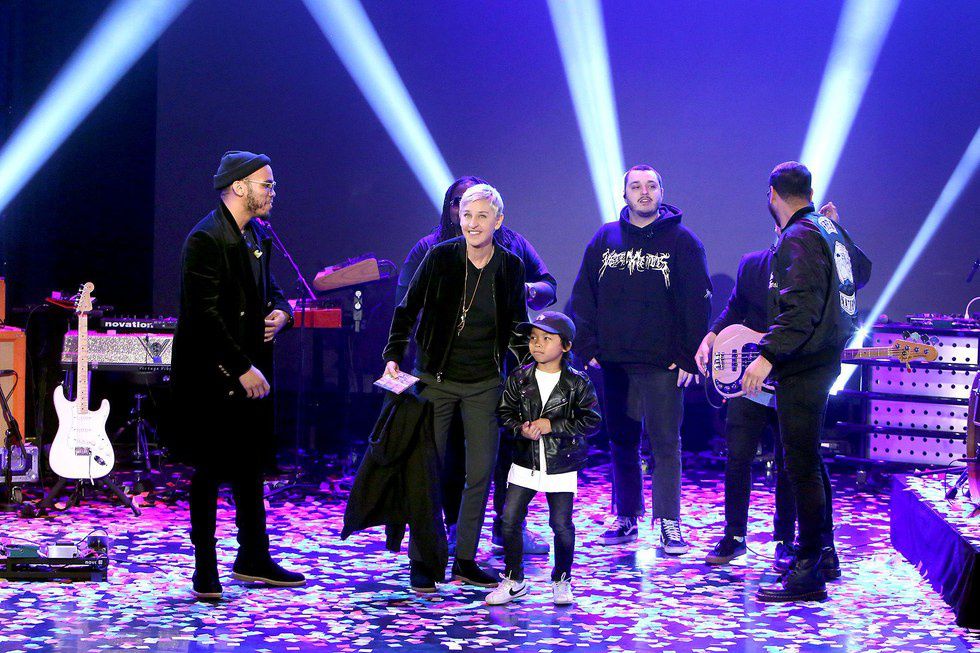 (Anderson. Paak, his son and the Free Nationals on the Ellen Show for her birthday in January)
One of the reasons I call his music soul music is he so different in his lyrical content. He is the majority of rappers who talk about turning up, doing drugs, and partying with "bad bitches". Rather he talks about the right things: Being loyal and faithful to one's partner,not getting hooked into the hook up culture, and not turning your back on those close to you, and responsibility for his son.
10. He is flat out better.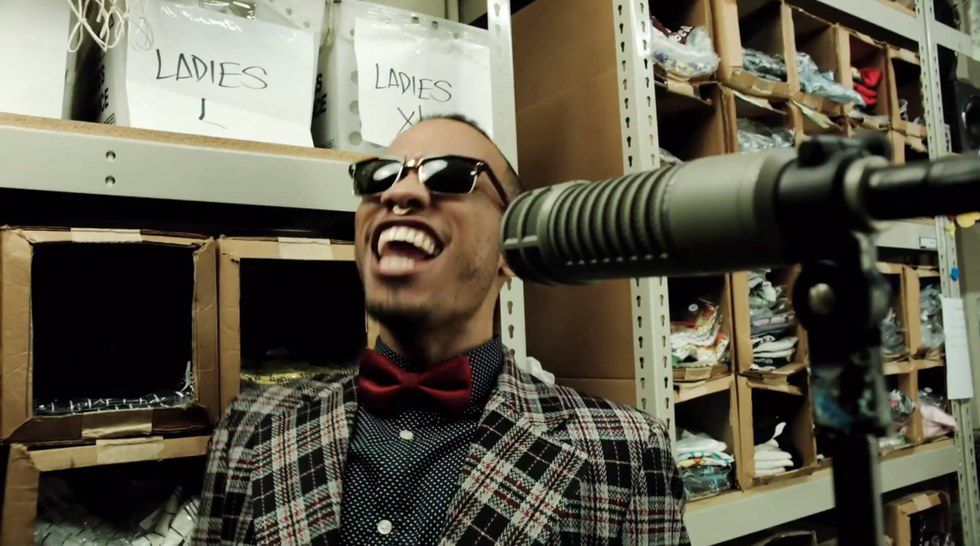 He makes and produces his own music, he writes his lyrics, his Instagram is art not pictures. He is the guy who is just so different than anything we have heard in music and the greatest producer in music recognized this and signed him. He has gotten to where he is because of his talent alone. He will be performing this Sunday live on the Grammy's stage, and released a gospel version of his hit "Come Down" today for the show on Sunday. The co-sign from Dr. Dre helps, but Dre had the choice to not sign him and he didn't. I wonder why that is.