Whether you believe it or not, pumpkin comes in other forms besides pie and lattes. Below is a list to use pumpkin in creating amazing meals. They range from homemade pumpkin noodles to light pumpkin and veggie sushi, get cooking!
1. Pumpkin Ravioli
2 Tablespoons Butter
2 cloves Garlic, Minced
1 can (15 Oz. Size) Pumpkin Puree
1/4 teaspoon Salt
1/4 teaspoon Chili Powder (more To Taste)
1/4 cup Pine Nuts
1 stick Butter
36 whole Wonton Wrappers
1 whole Egg, Beaten
Black Pepper To Taste
Fresh Parmesan
Fresh Sage, Sliced Very Thin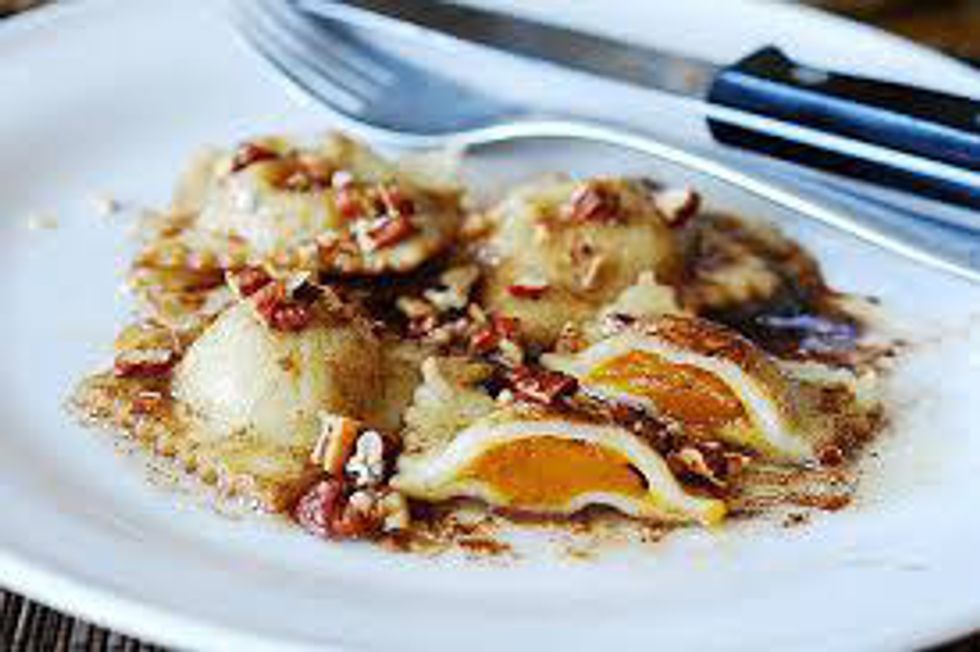 2. Pumpkin Bread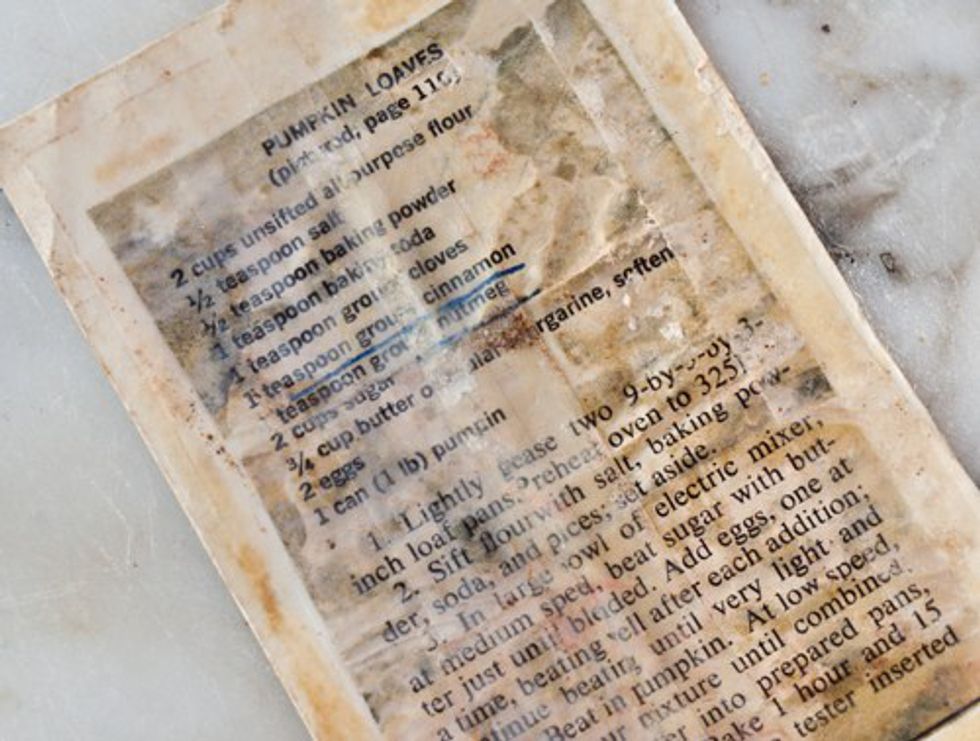 3. Pumpkin Egg Rolls
1 egg
½ can (15oz) tinned pumpkin puree conversion
¼ cup (2oz) brown sugar conversion
½ teaspoon pumpkin pie spice
⅛ teaspoon salt
12 Egg Roll Wrappers
1 egg, scrambled for egg wash
Cinnamon sugar
Instructions
In a bowl, combine ingredients and whisk until smooth.
Scoop two heaping tablespoons onto wrapper and fold sides over to secure the filling in the middle. The filling can be quite runny, so use a dab of water to glue the wrapper to itself to hold it together.
Place rolls on baking sheet and brush with egg wash. Sprinkle with cinnamon sugar
Bake at 375oF (190C) for 15 minutes.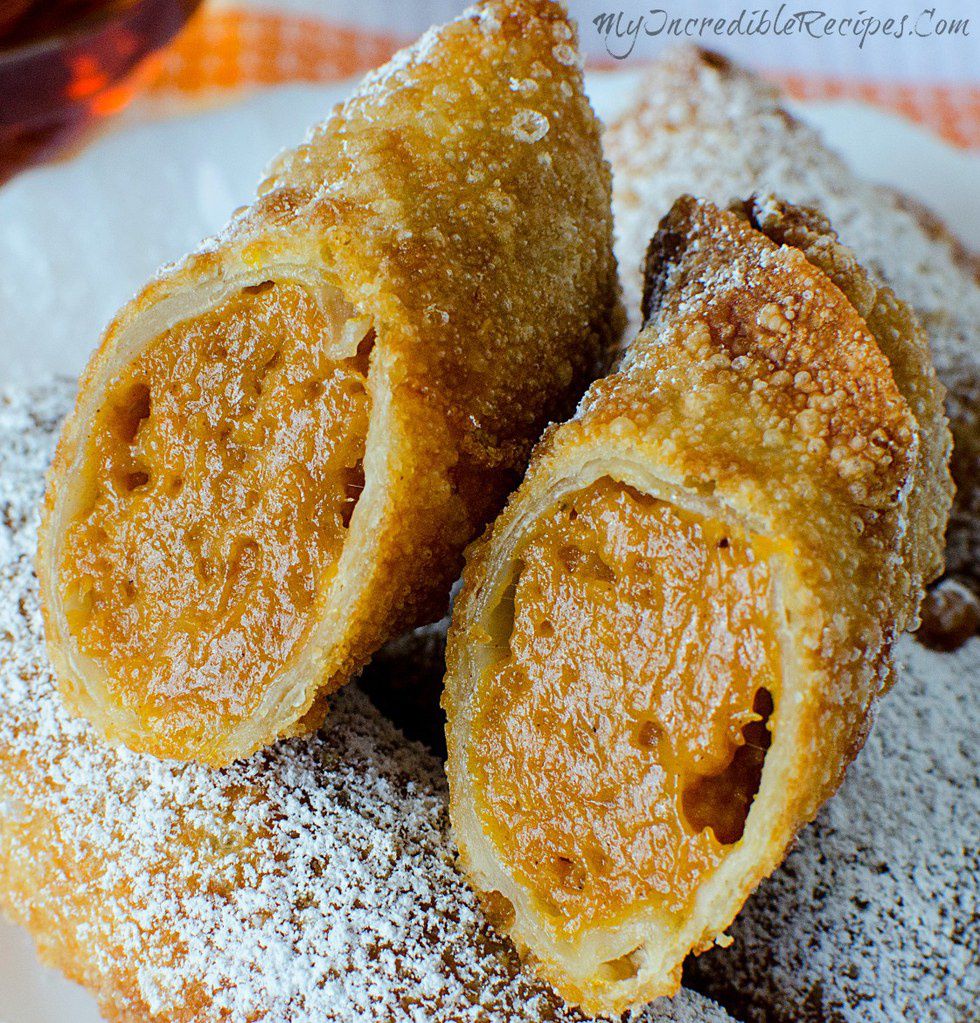 4. Pumpkin Sushi
1 cup cauliflower rice
1/3 cup mashed pumpkin (cold)
¼ avocado
2 tbsp grated carrot
1-2 long strip of red capsicum
1 nori sheet
Organic Tamari sauce
Instructions
Makes 1 roll
Process cauliflower in a food processor until it becomes a similar texture/size to rice.
Mix mashed pumpkin into the cauliflower and set aside ready to start rolling and prepare the rest of the vegies.
Place nori sheet onto the bamboo mat with smooth side facing down and smooth 1 cup of the rice mixture onto the sheet leaving a ¼ of the sheet furthest away from you without any "rice" on it as well as a small gap at the front of your sheet
Press rice mixture down firmly and add the rest of the ingredients onto centre on the sheet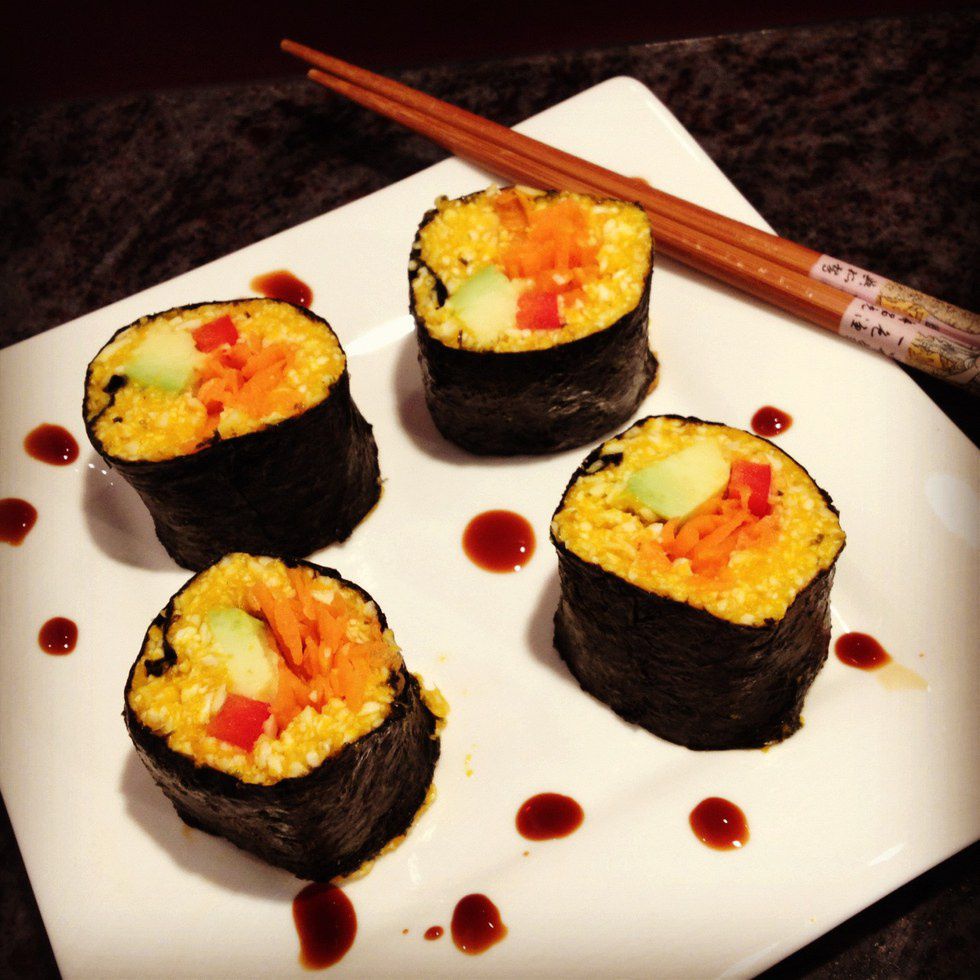 5. Pumpkin and Feta Pizza
Ingredients
Sauce
1 teaspoon olive oil
1/3 cup onions, finely chopped
3 cloves of garlic, minced
3/4 cup canned pumpkin
1/2 teaspoon dried basil
1/2 teaspoon dried oregano
1/4 teaspoon dried sage
1/4 teaspoon salt
1/4 teaspoon pepper
Toppings
2 – 3 Tablespoons roasted red pepper or garlic hummus
1 – 1 1/2 cup tofu ricotta or feta
1 1/2 cup fresh spinach
1/2 cup sliced mushrooms
1/3 cup sun-dried tomatoes, sliced
crushed red pepper, optional
Preparation
Preheat oven to 375° and prepare pizza crust (make your own or follow the directions on the packaging).
Heat olive oil in a skillet and saute onions and garlic until fragrant and soft. Place cooked onions and garlic in a bowl and stir in pumpkin, basil, oregano, sage salt and pepper.
Saute the mushrooms and fresh spinach over high heat in the same skillet used for the onions and garlic. Cook until the spinach has wilted and most of the liquid has been cooked off.
Turn off the heat and let the veggies cool.
Place pizza on pizza stone or round baking sheet and spread a thin layer of hummus on the crust. Spread pumpkin sauce evenly over the hummus layer and sprinkle on 1 cup of tofu ricotta.
Take a few paper towels and wrap them around the cooked spinach and mushrooms to squeeze out any liquid still left – this will make sure the pizza isn't soggy.
Add spinach, mushrooms and sun-dried tomatoes to the pizza. Sprinkle on more ricotta, if desired.
Cook pizza stone or round baking sheet in oven and cook for 25-30 minutes** or until pizza crust is brown on the edges and the crispiness level you desire. Let the pizza cool for a few minutes, slice, sprinkle on some crushed red pepper and enjoy!
**The cooking time will vary depending on the type of crust and pan you use to cook the pizza. Just be sure to watch it carefully after it's cooking 15-20 minutes.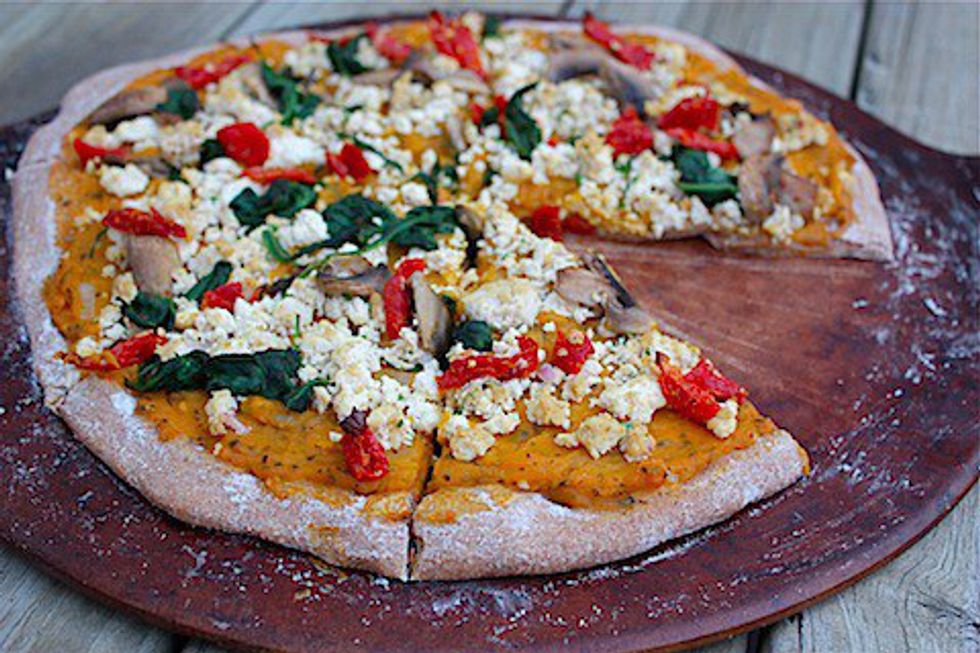 6. Pumpkin Popcorn
1/2 cup popcorn kernels (10 to 12 cups popped)
1 teaspoon pumpkin pie spice, store-bought or homemade
1/2 teaspoon kosher salt
1/4 teaspoon baking soda
3/4 cup (6 ounces) unsalted butter
1 cup light brown sugar, packed
1 teaspoon vanilla extract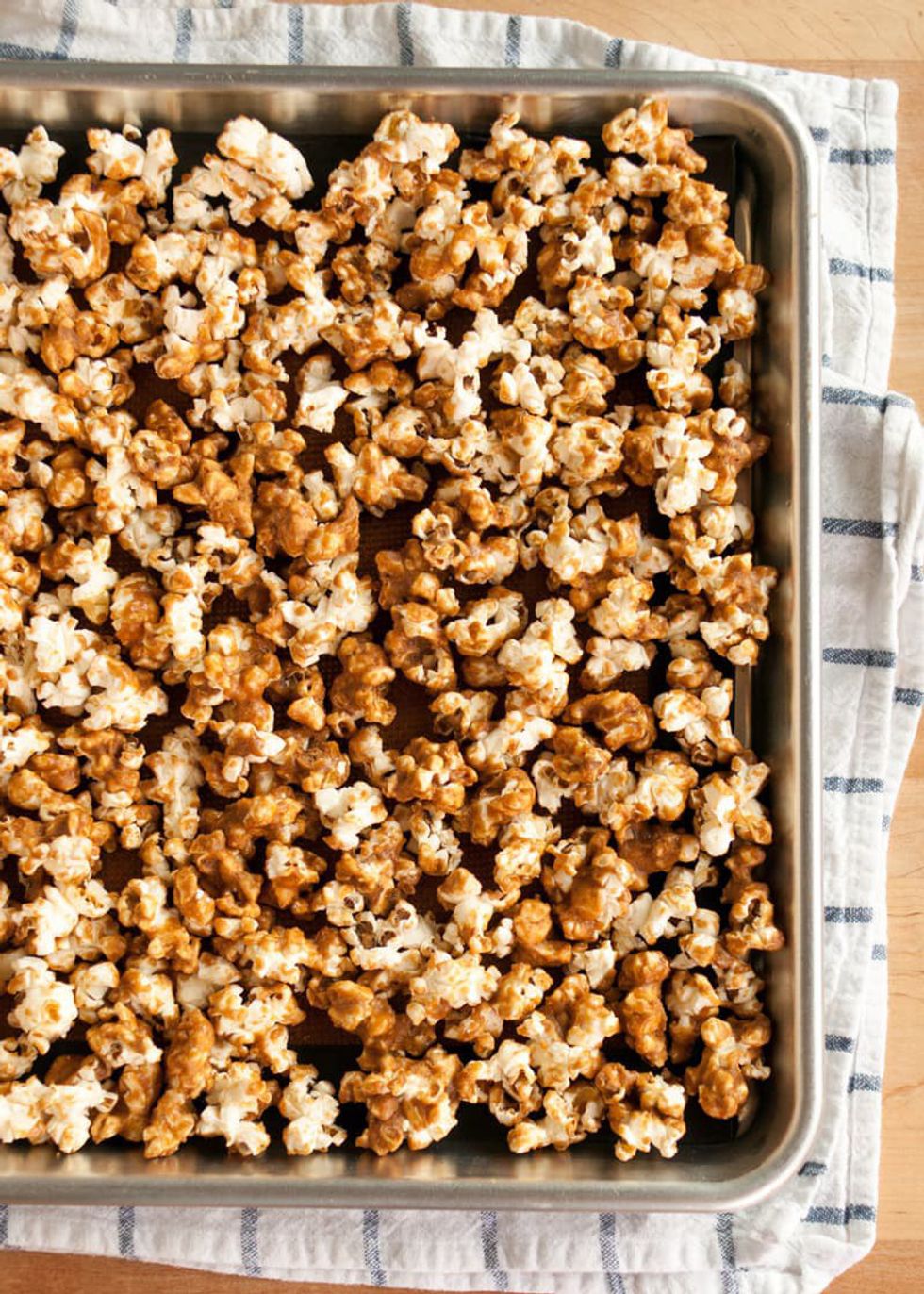 Pumpkin
Coconut milk
Maple syrup
Salt, black pepper, cinnamon + nutmeg
Veggie stock
Shallot
Garlic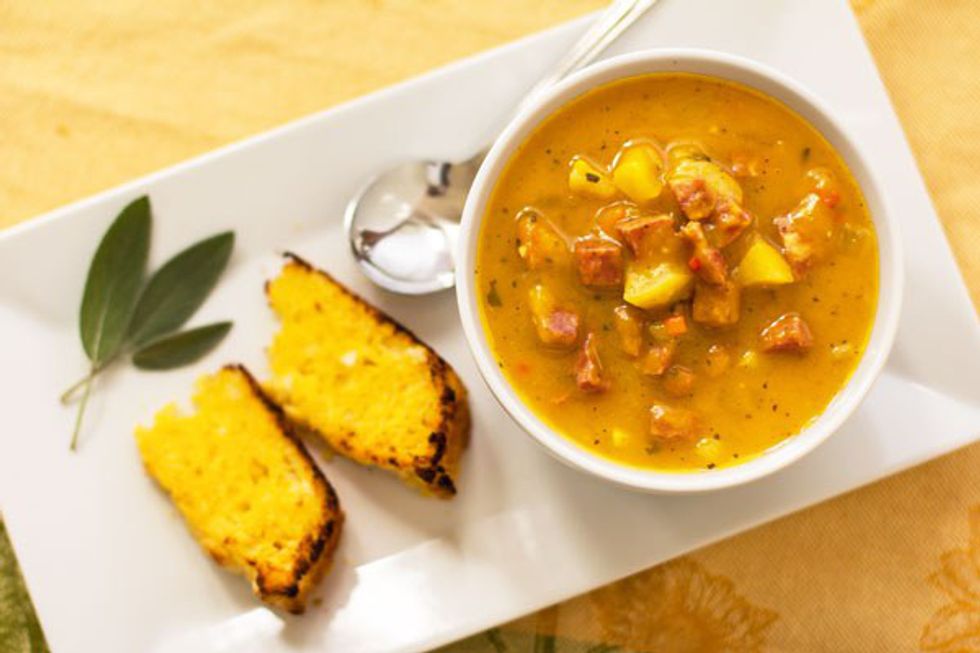 8. Pumpkin Salsa
Produce
2 Garlic cloves
1 Onion, small
1 (15 oz) can Pumpkin puree
1/2 tsp Red pepper chili flakes
2 Tomatoes, medium
1 (25 oz) can Tomatoes, whole
Baking & Spices
1 tsp Cinnamon
1/2 tsp Pumpkin pie spice
1/2 tsp Salt
1 tsp Sugar
Oils & Vinegars
Other
3 Tbls, chopped (from the jar) Jalapenos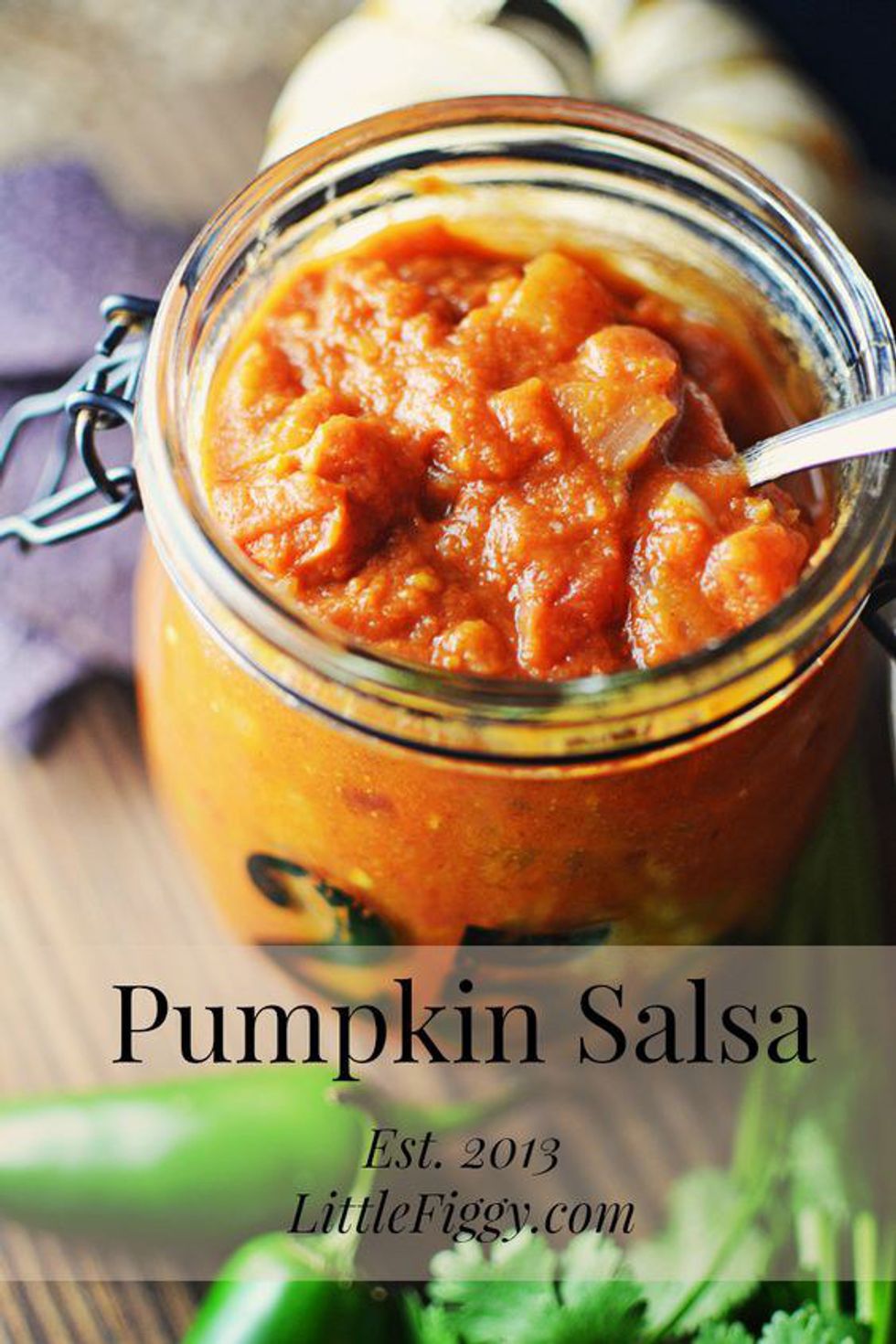 9. Pumpkin Grilled Cheese
4 slices challah bread, sliced white or whole grain bread
1 small pumpkin
1/2 gala apple, thinly sliced
1/4 cup sliced or shredded sharp cheddar
1/2 cup baby arugula
2 Tbsp butter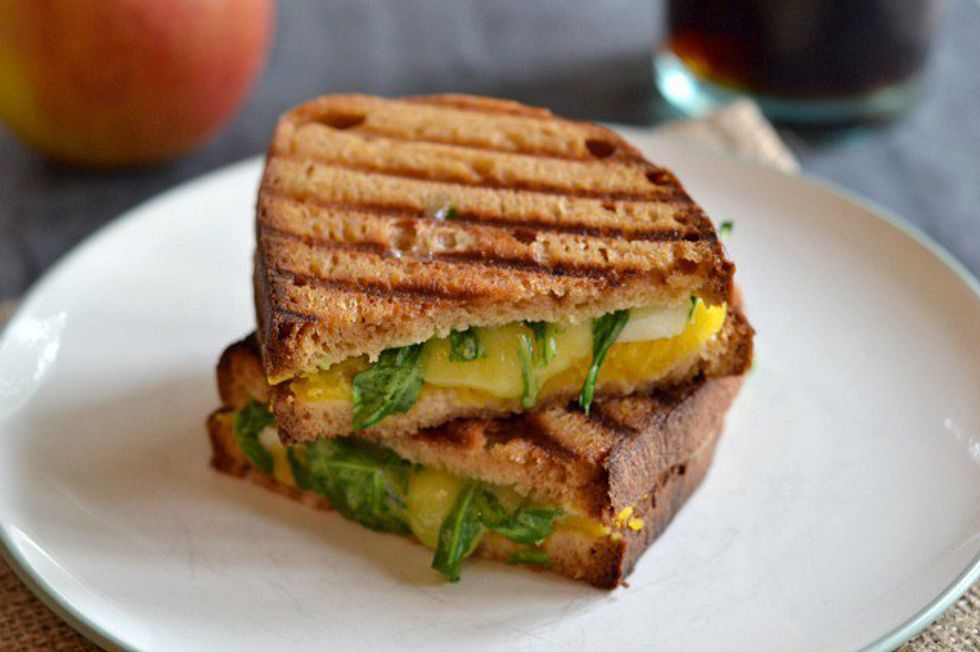 10. Pumpkin Noodles
flour
eggs
pumpkin puree
salt
water