Netflix has become one of the most popular streaming apps of this generation. Countless shows are available to watch, which can make it hard because there are almost too many to choose from. I believe I can help narrow down the options for you. As someone who is an avid Netflix user, and loves to binge-watch a good show, here are my top shows to watch on Netflix.
1. Gossip Girl

I'll be honest, this was the first show I ever finished on Netflix. It was the best choice. Serena and Blair are an iconic friendship duo, and it's hard not love watching the Upper East Siders get into trouble pretty much every day.
2. The Office

Okay, let's face it. You knew this would be on here. The Office is seriously one of the funniest shows I have ever watched. It's the first show to ever make me laugh out loud, and I can rewatch any episode any day and still know what's going on. It's a classic.
3. Friends

Similar to "The Office," it's another classic. I'll admit, when I first started to watch it, I believed it was more hyped up than it should have been. Looking back now, I realize just how wrong I was. When I finished this series, I was in tears.
4. Stranger Things
I also believed that this show was over-hyped, and I didn't actually watch it until months after literally everyone I knew had already finished it. Point is, it's not overrated at all, and it's one of the best shows I have ever watched. It will not make you bored, and it will keep you guessing.
5. American Horror Story
As one of the shows that can ultimately scar you, this show does it best. When I first watched AHS, I was creeped out in more ways than one. Each season is a different story, and they're all unique to anything else I've seen before. Save this show for when you're feeling scared, and probably not for when it's dark outside.
6. Pretty Little Liars
To be honest, I didn't watch this show on Netflix. I started watching it when it first aired on TV and stuck with it ever since. However, I believe it's amazing. It's a show you really need to pay attention to though because there are so many things that happen. You really can't get away with forgetting any characters.
7. Riverdale

Riverdale is the best for when you want something retro, but still modern. I may be more inclined to love this series because I read some of the Archie comics, but I love what they did with the characters on this show. All of the characters are relatable, and the show keeps you guessing.
8. Black Mirror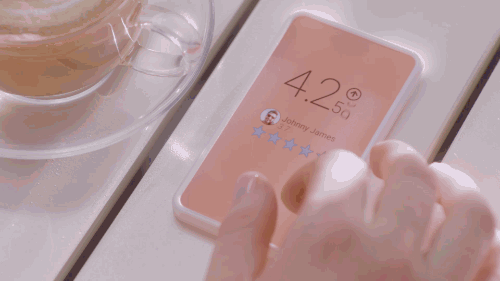 I only recently started watching this show. All of the episodes are different, which makes it unique to every other show I've listed here. It's quite creepy, but still worth the watch. I also wouldn't recommend watching this at night, unless you're feeling brave.
9. The Vampire Diaries
I used to think TVD was stupid and overrated. I was SO wrong. I started watching it only a few weeks ago, and although I'm still not done with it, I care about the characters more than I probably should. I'm obsessed, and it really didn't take much for my mind to change once I started watching.
10. New Girl

Honestly, I haven't finished watching this show. But, from what I have seen, it is hilarious. It definitely brightens your mood and will probably make your day 10 times better than it was before.