Walking around campus, I sometimes feel like an alien. Yet pushing my daughter in the swing at the park among other moms makes me feel the same way. The 25-year-old to 30-year-old mothers look at me like they're sorry for the mistake I've made, or else they assume that when I say "school's out," I mean that I'm a teacher instead of a student. It's so awkward and embarrassing to correct them. But when I tell the girls in my group project that I can't meet at 5:00pm because I have to pick my daughter up from daycare, I get looks of shock, confusion, pity.
So here are ten memes for all the college moms out there that totally describe what the struggle is really like. You are not alone.
1. When your house turns into a quarantine zone because the baby gets everyone sick.
But obviously you don't have the luxury of really being sick. You have all of the same symptoms, but someone has to take care of the sick baby and your husband is being a total baby about being sick too. Plus the sickness keeps cycling around -- as soon as one person gets better, someone gives it to them again. And do you get an extension on that super important term paper that's due in two days? Of course not.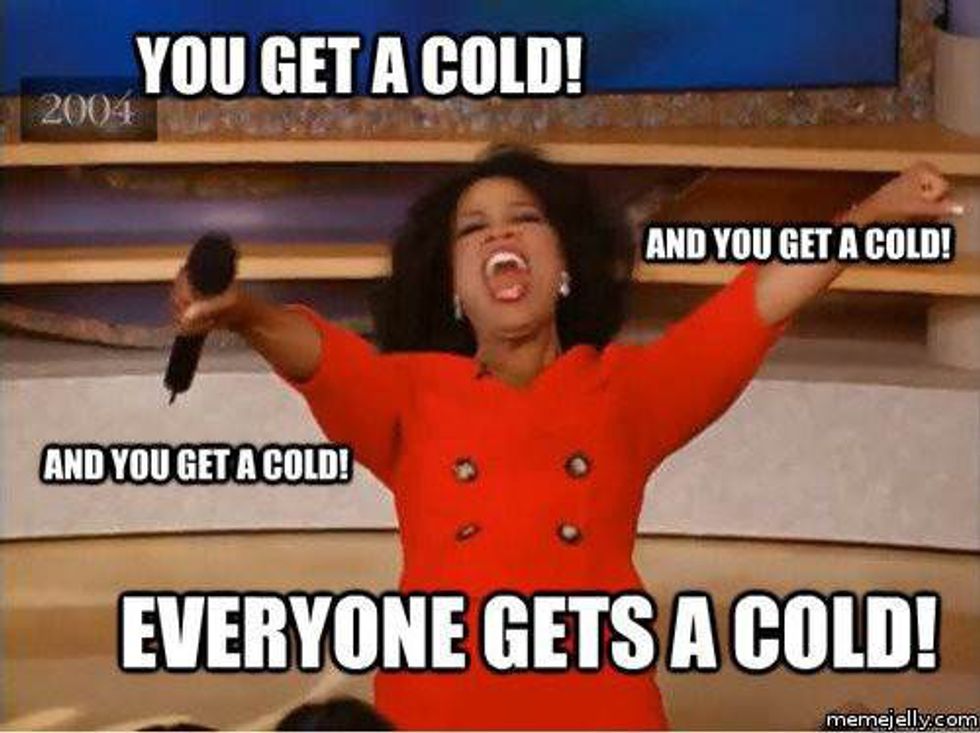 2. When your college friends complain about all of their 'problems'.
Because running out of allowance is the worst thing ever. Obviously.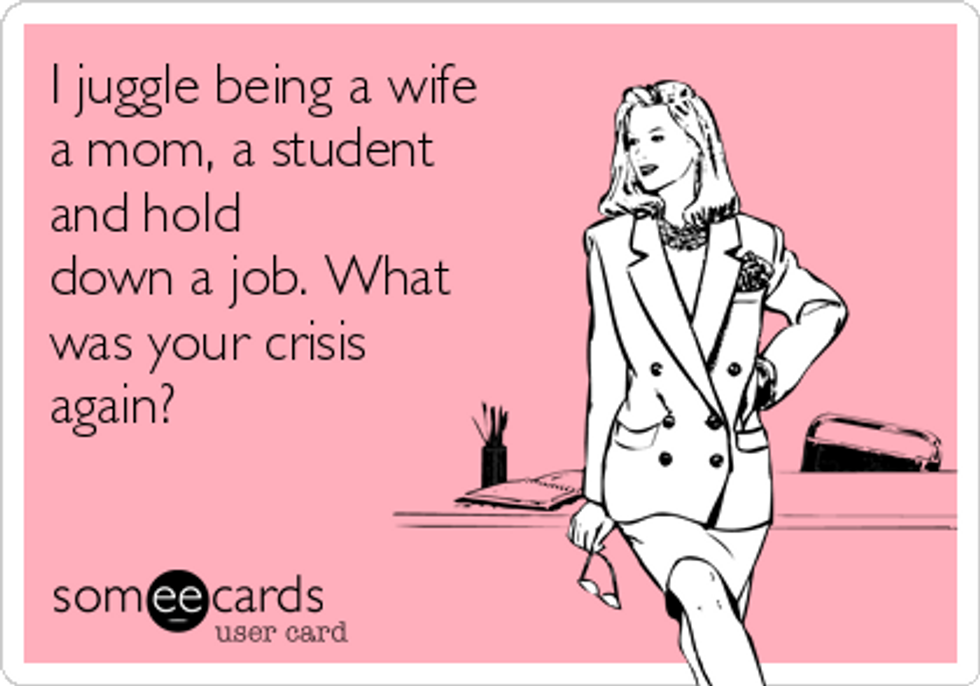 3. When you feel this old sitting in class talking about your life experiences as they pertain to the discussion because everyone else is looking at you like you're crazy/ancient.
But you can't keep your mouth shut, because seriously, motherhood applies to everything. Every subject ever.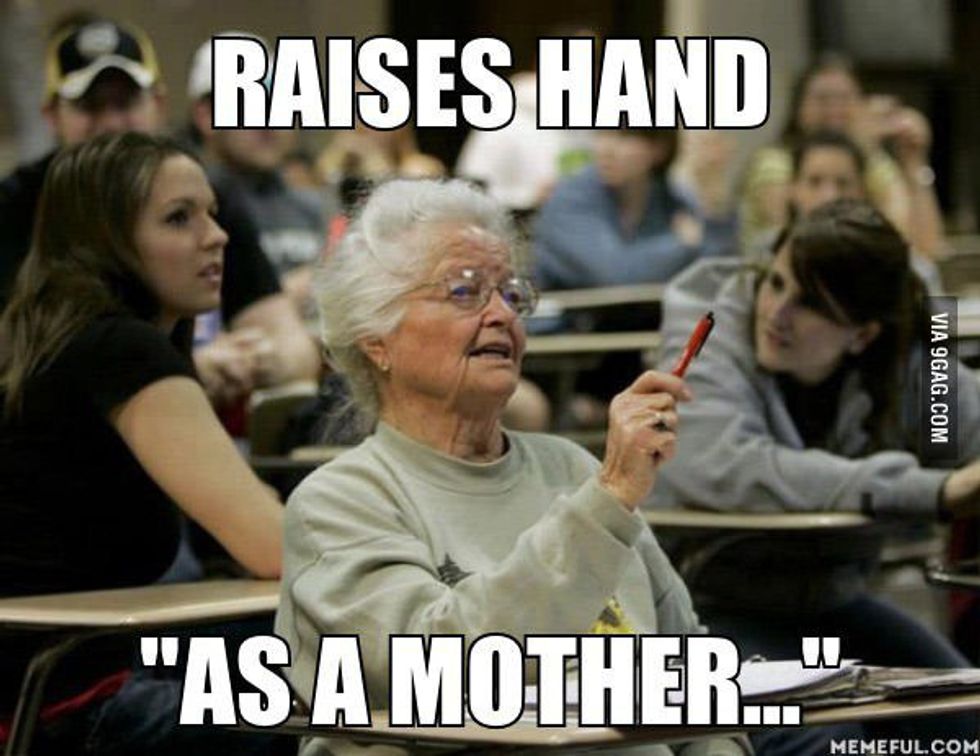 4. When your college friends get excited about the weekend and that's the hardest part of your whole week.
Mommy is always on call. Always.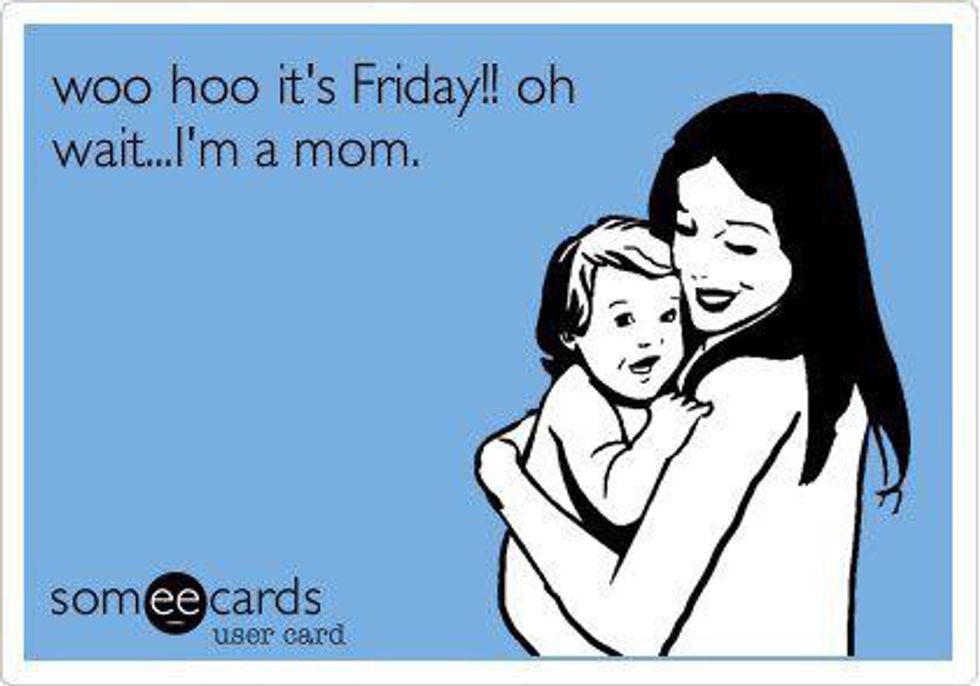 5. When your back hurts, not from carrying a backpack full of textbooks, but from doing this all the time.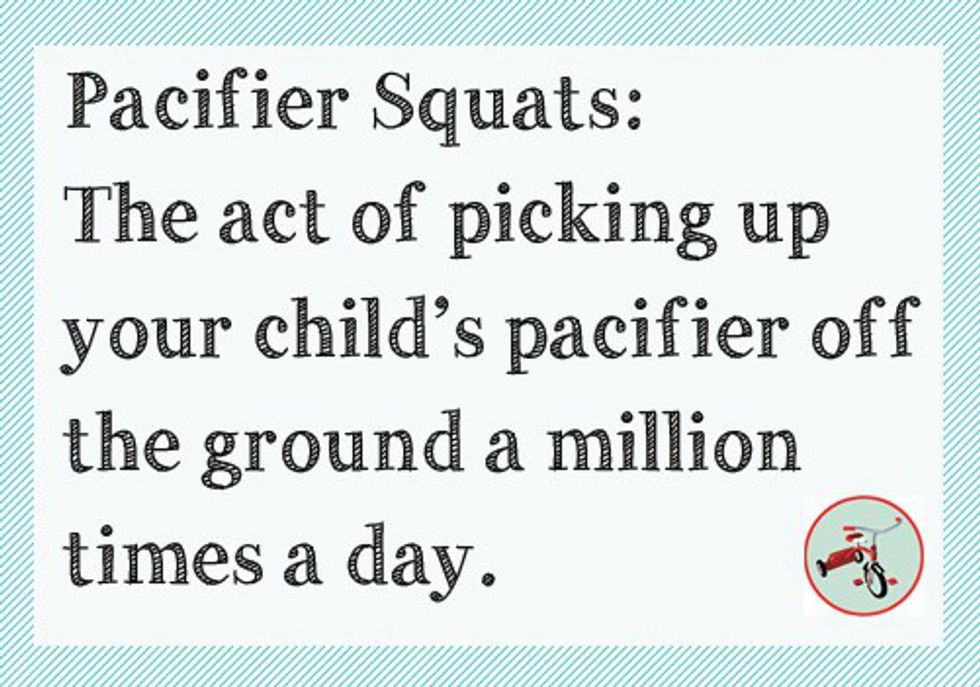 6. When you feel that pressure to make the qualification that you're "a cool mom" because people automatically start judging you for having a kid and assume you aren't up to the task.
Even though you turned in your project on time when everyone else asked for an extension.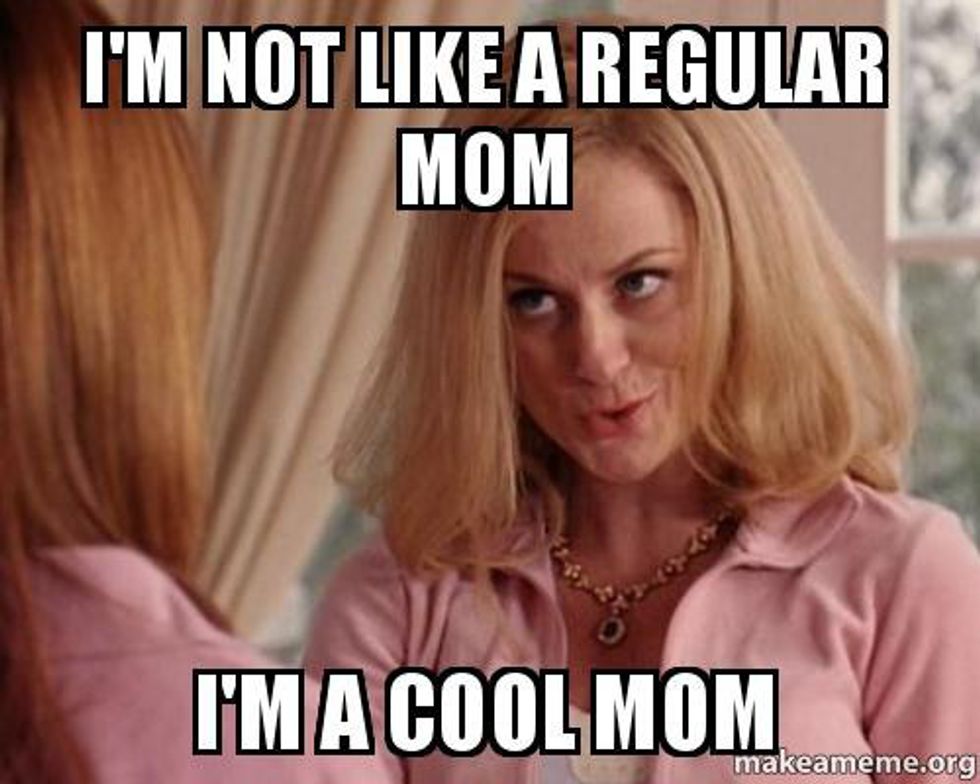 7. When you feel like you need to have it written on your shirt how flippin' awesome you actually are.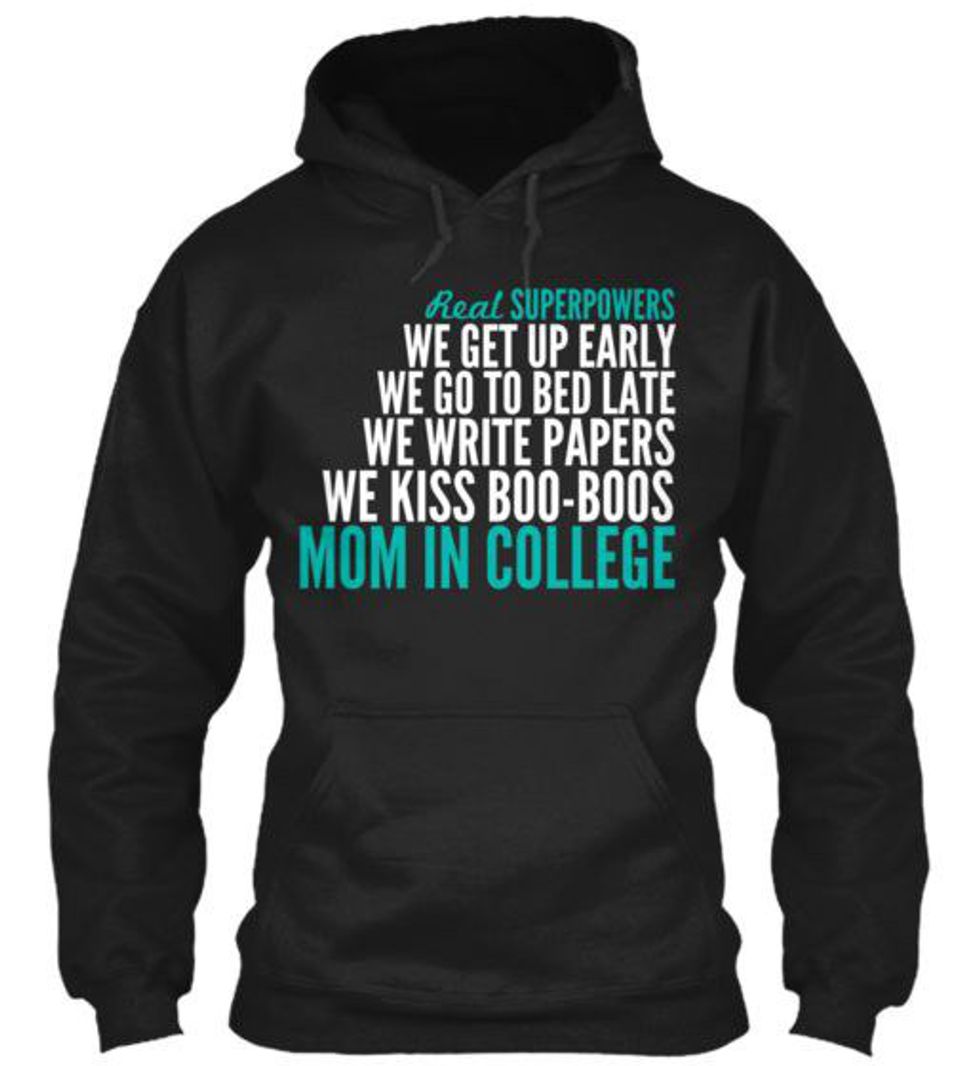 8. When you identify with all of the other college students like this, but then you realize that--oh wait, I lost my kid in the grocery store.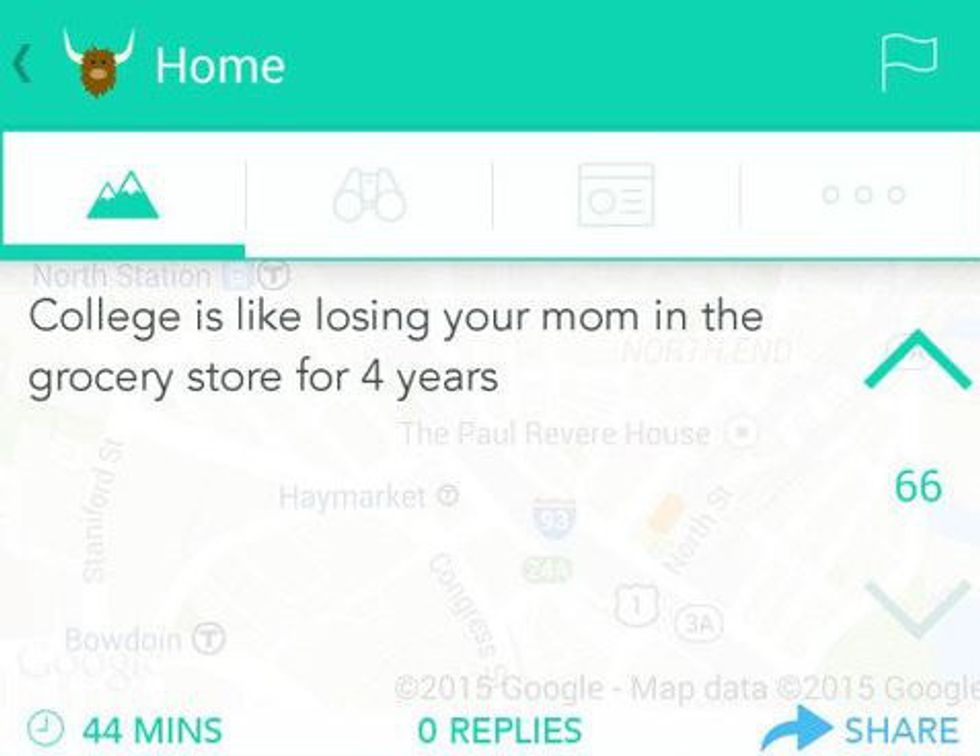 9. When you have an exam that's more important than sleep, or even labor.
You got distracted by Netflix and that's why you didn't take the test? Totally understandable. I got distracted too.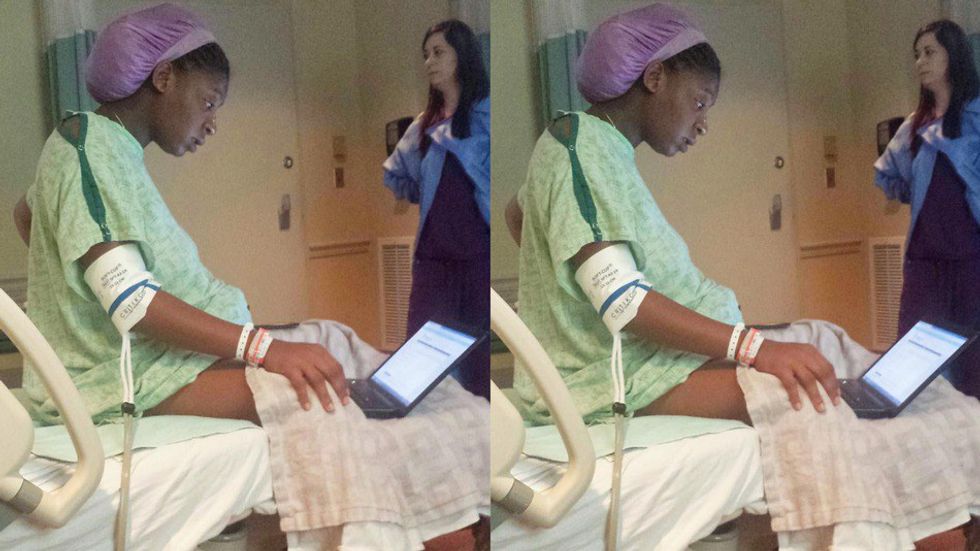 10. When you find another college mom and there's that sudden connection of, "I know your struggle.
We've gotta stick together."