By now, you've probably heard of the overrated and mainstream rainbow bagel. Everyone's Instagrammed it by now so it's time to move on! If you want to be ahead of the game, eat well, AND get the cutest Instagram pics, here's your guide to the ten lowkey Instagram worthy places to eat in New York City!
1. Toby's Estate Coffee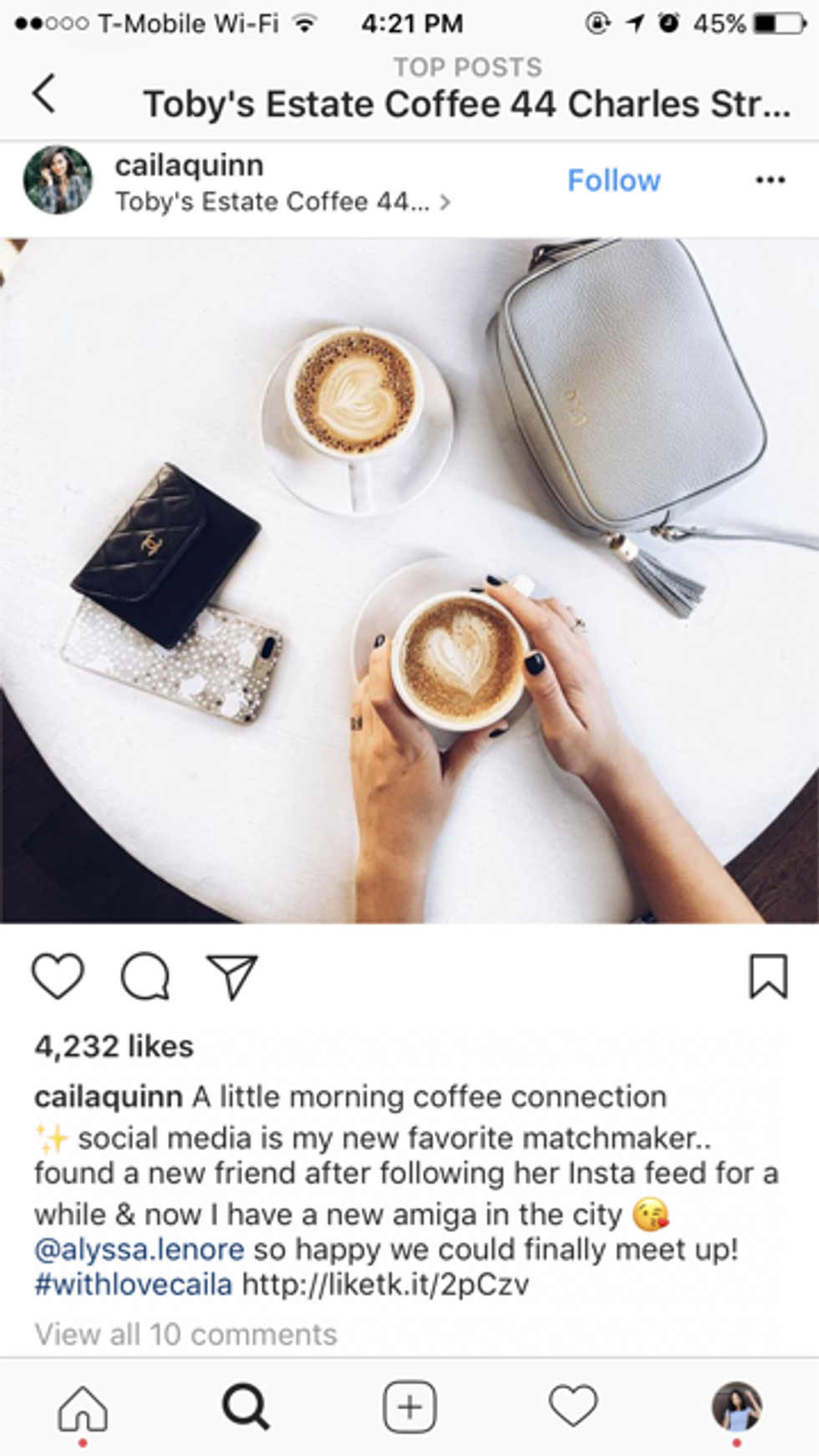 We all love coffee, we all love Instagram... so Instagrammable coffee?! YES PLEASE!

2. Bluestone Lane Collective Cafe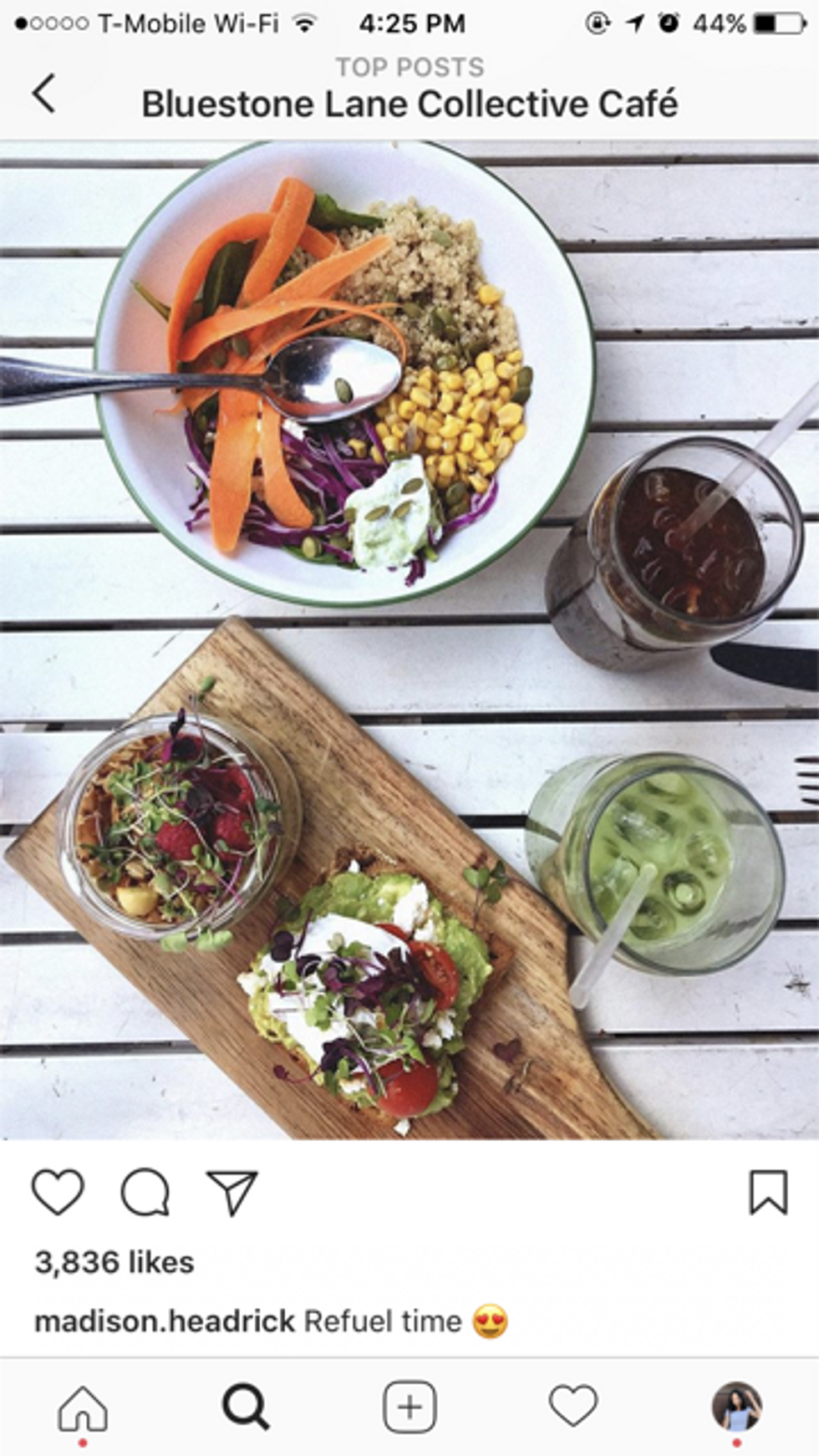 If you ever want to lay back and relax while having the perfect meal for brunch, here's the place to do it! Delicious, aesthetic and good vibes all around... what more could you ask for?

3. S'MAC - Sarita's Mac and Cheese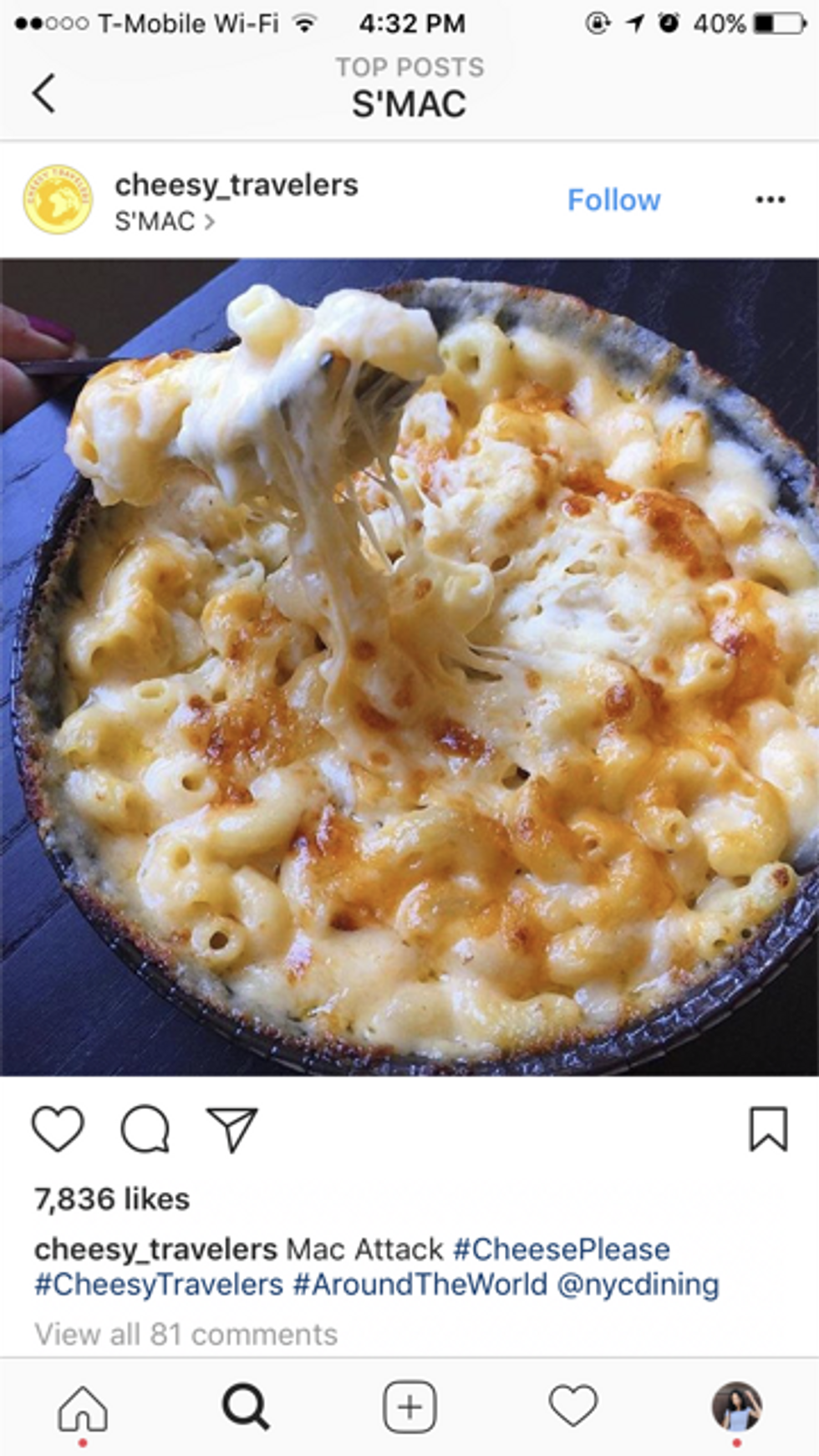 If you've ever wanted a good ol' customizable mac and cheese dish served in an artistically placed pan... YOU CAN GET IT! That's right! Head on over to S'MAC for that gooey and cheesy mac and cheese MADE BY YOU!

4. Hole in the Wall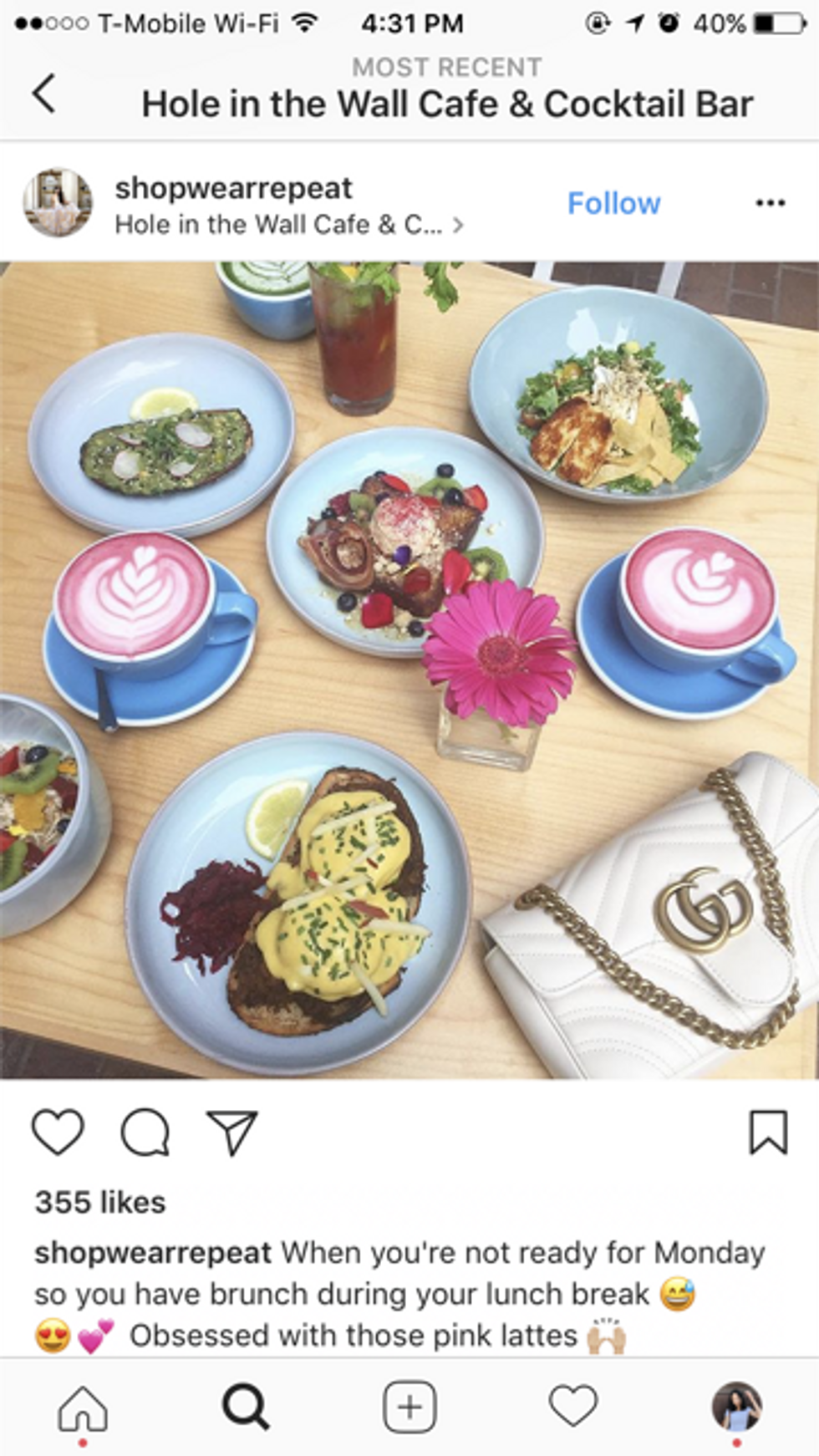 Forget breakfast, lunch, and dinner... JUST BRUNCH ALL DAY! Hole in the Wall is the place to be! From their mouthwatering pulled pork eggs benedict to their pink lattes, you can't help but want to eat there... so GO!

5. Vivi Bubble Tea LES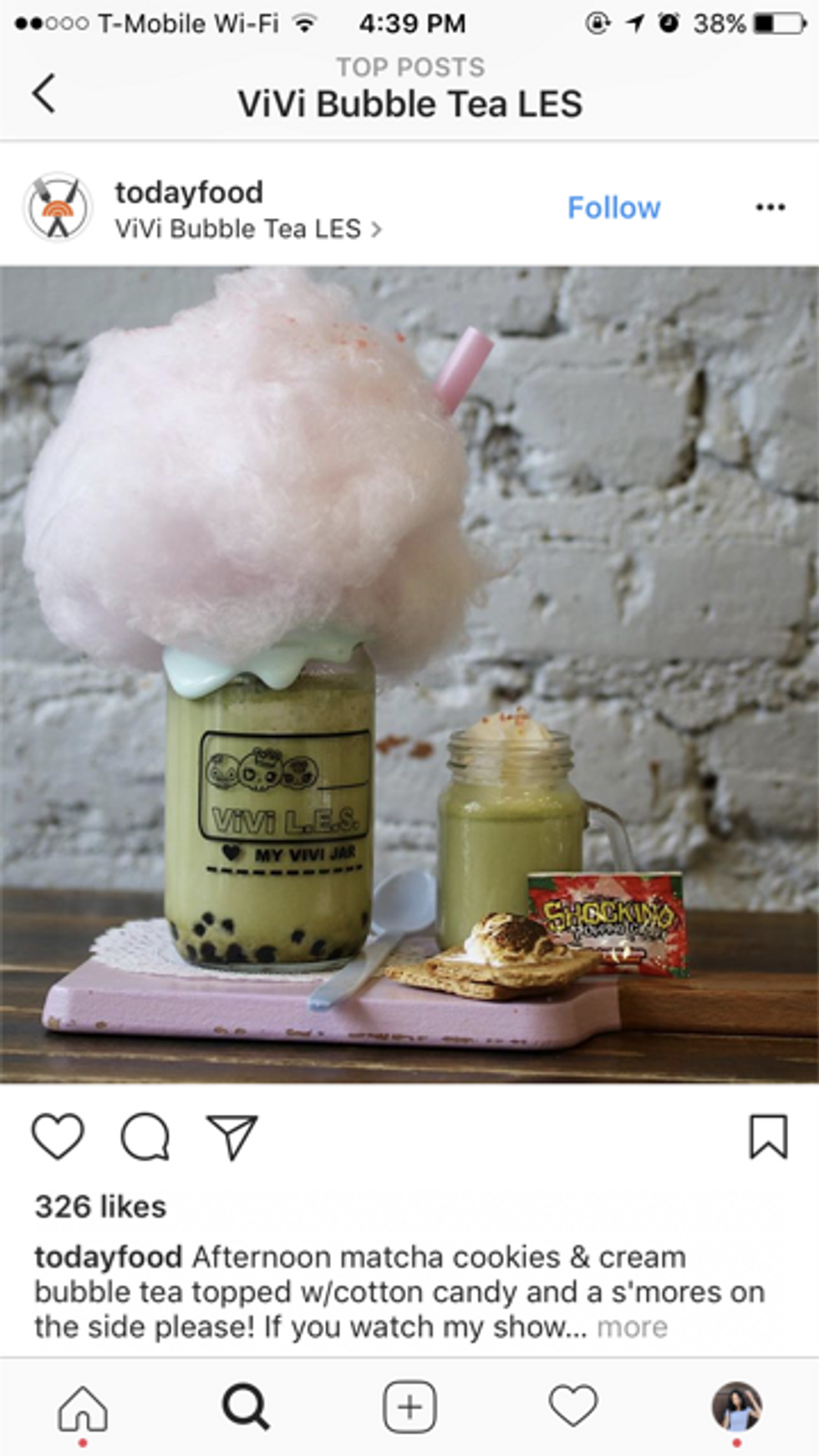 There's no doubt that bubble tea has taken over the 21st century. Cotton candy, on the other hand, has been a lifelong staple. So when you combine the two, a wonderful creation of bubble tea topped with cotton candy is formed... and well, let's just say, it's delicious and quite the fad!

6. The Good Sort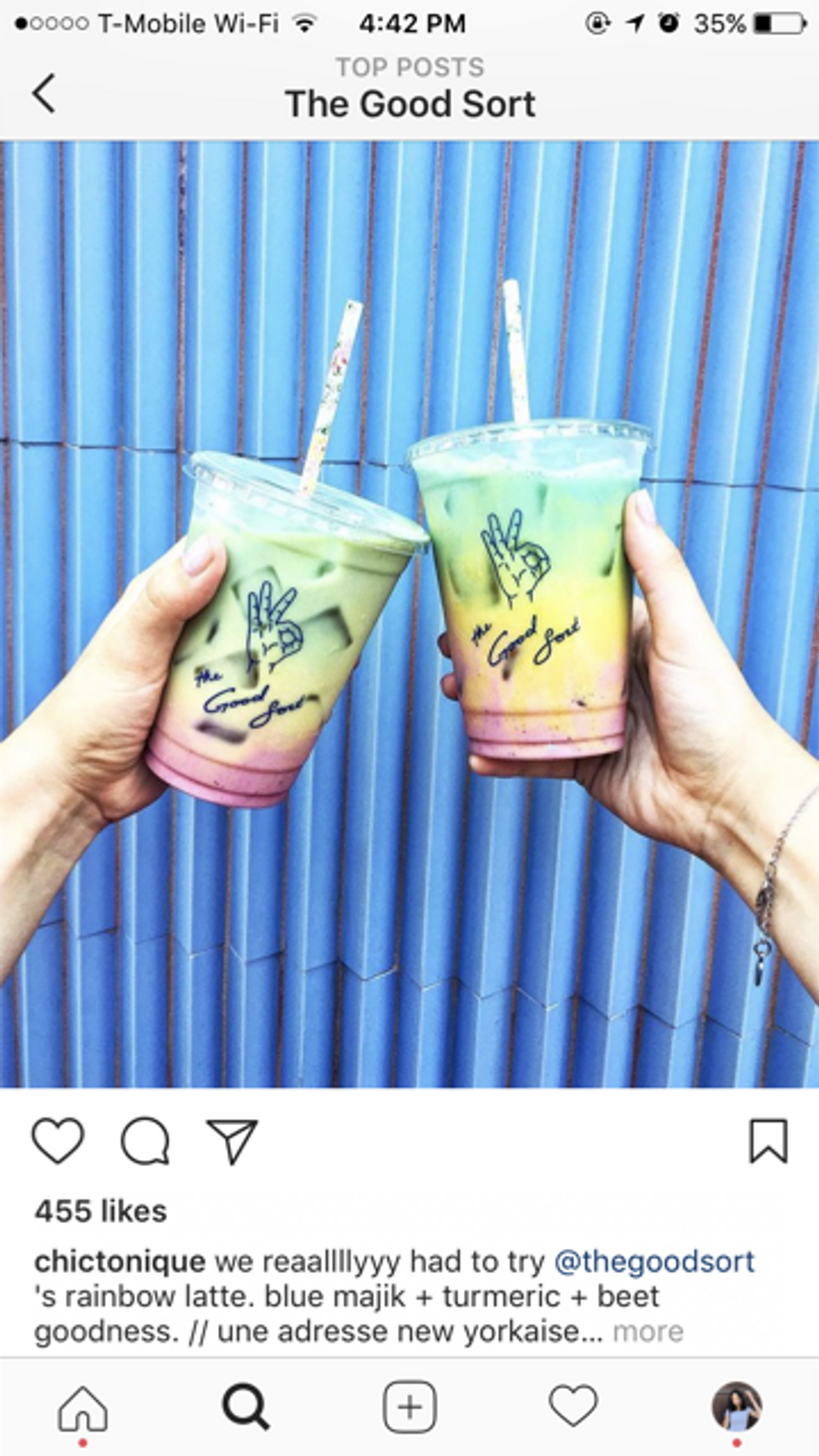 Maybe rainbow bagels are a thing of the past but rainbow matcha lattes certainly aren't! 2017 is the year of matcha lattes and rainbow themed food so naturally, there has to be rainbow matcha lattes somewhere out there! Lucky for you, The Good Sort carries them!

7. Clinton St. Baking Company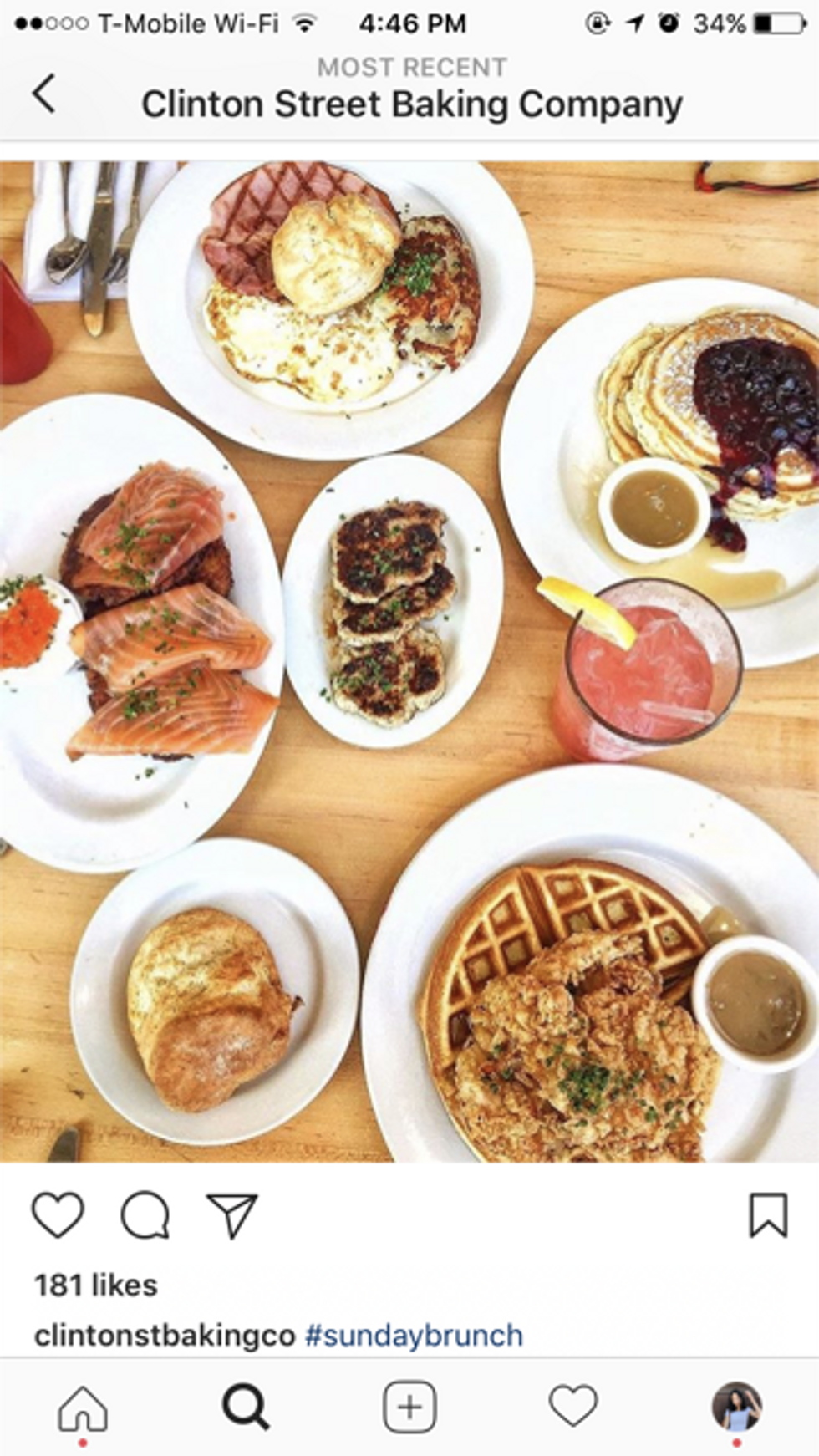 Rumor has it that the wait time at this restaurant can often go up to three hours! So here's a pro tip: go between 1 pm and 4 pm preferably on weekdays and you're bound to get in with no wait time at all! Once you're in, make sure to order their signature pancakes because afterward, your life will be complete.

8. Sweet Moment NYC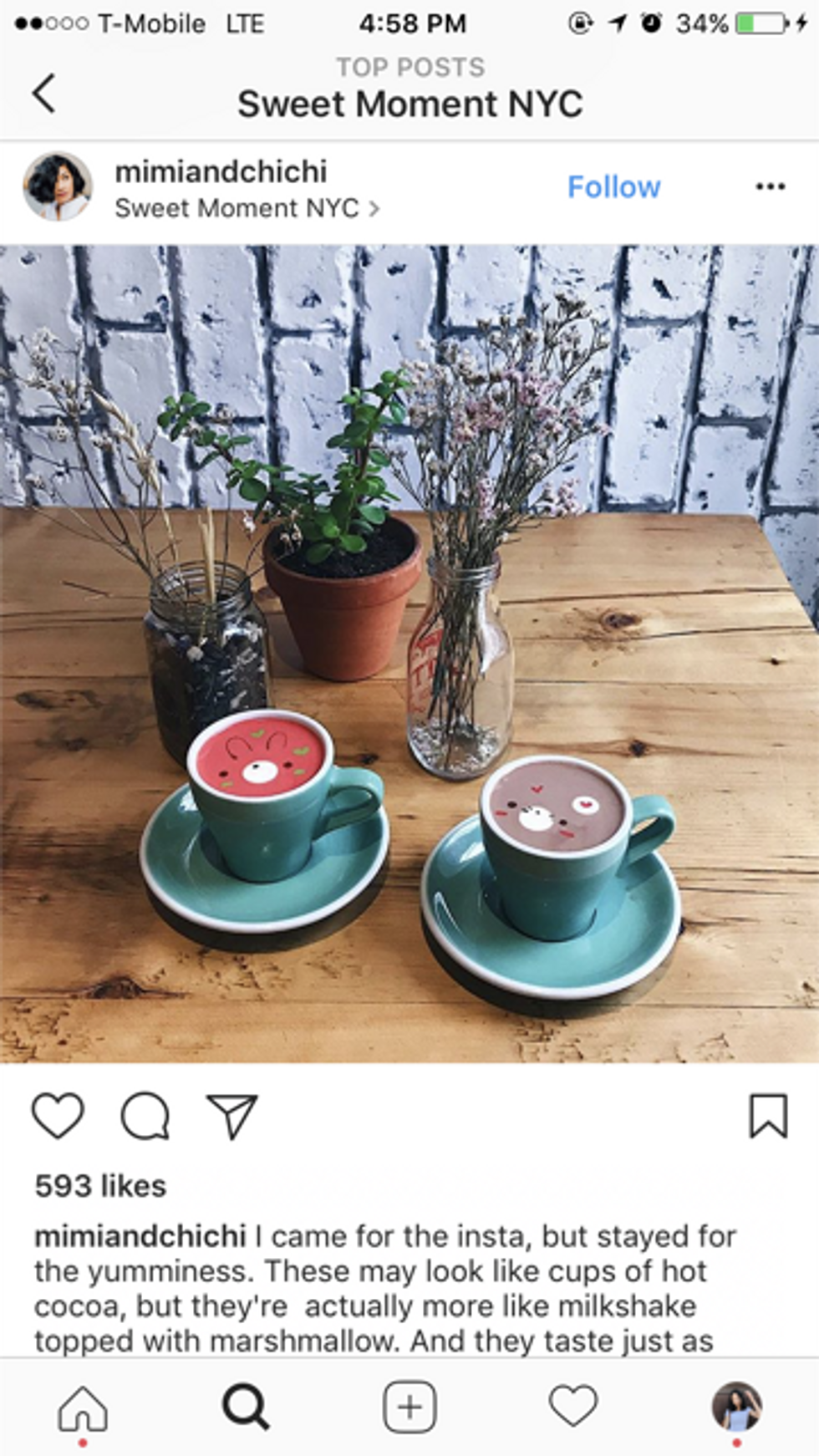 When the restaurant's name has the word sweet in it, you know you're going to the right place. At Sweet Moment NYC, you can get specially designed lattes with bears on them or freshly squeezed juice straight out of an orange! Whatever your sweet tooth desires, Sweet Moment NYC will satisfy it.

9. -321 Ice Cream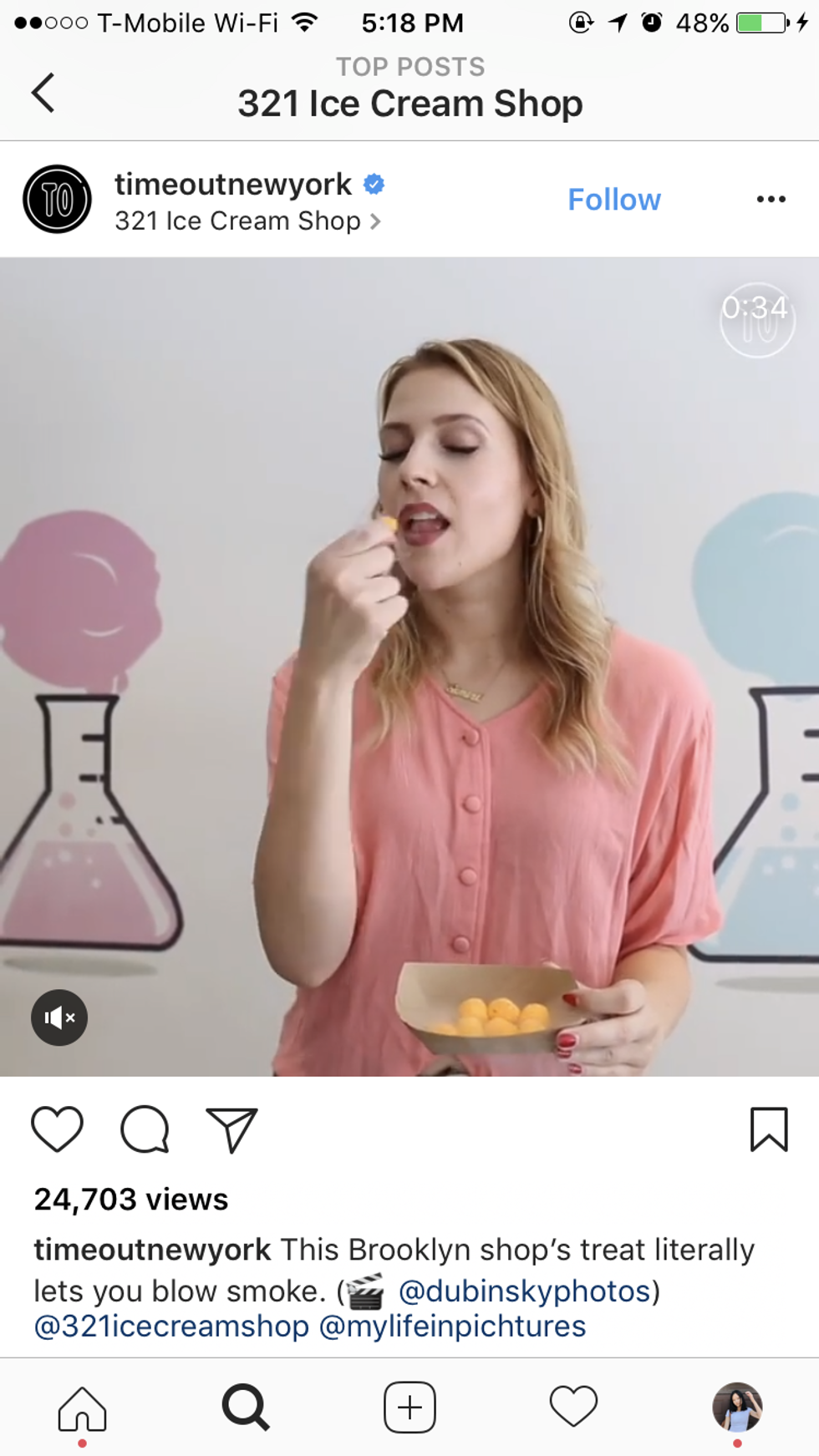 Ice cream of the future exists now and you can try it at -321 Ice Cream. You'll feel like a floating astronaut as you exhale liquid nitrogen while digesting that flavorful campfire ice cream sundae. Oh, and by the way, you can also have some gluten-free liquid nitrogen cheese balls! The best part of it all is that you'll get that trendy Boomerang of you exhaling liquid nitrogen!

10. Loco Coco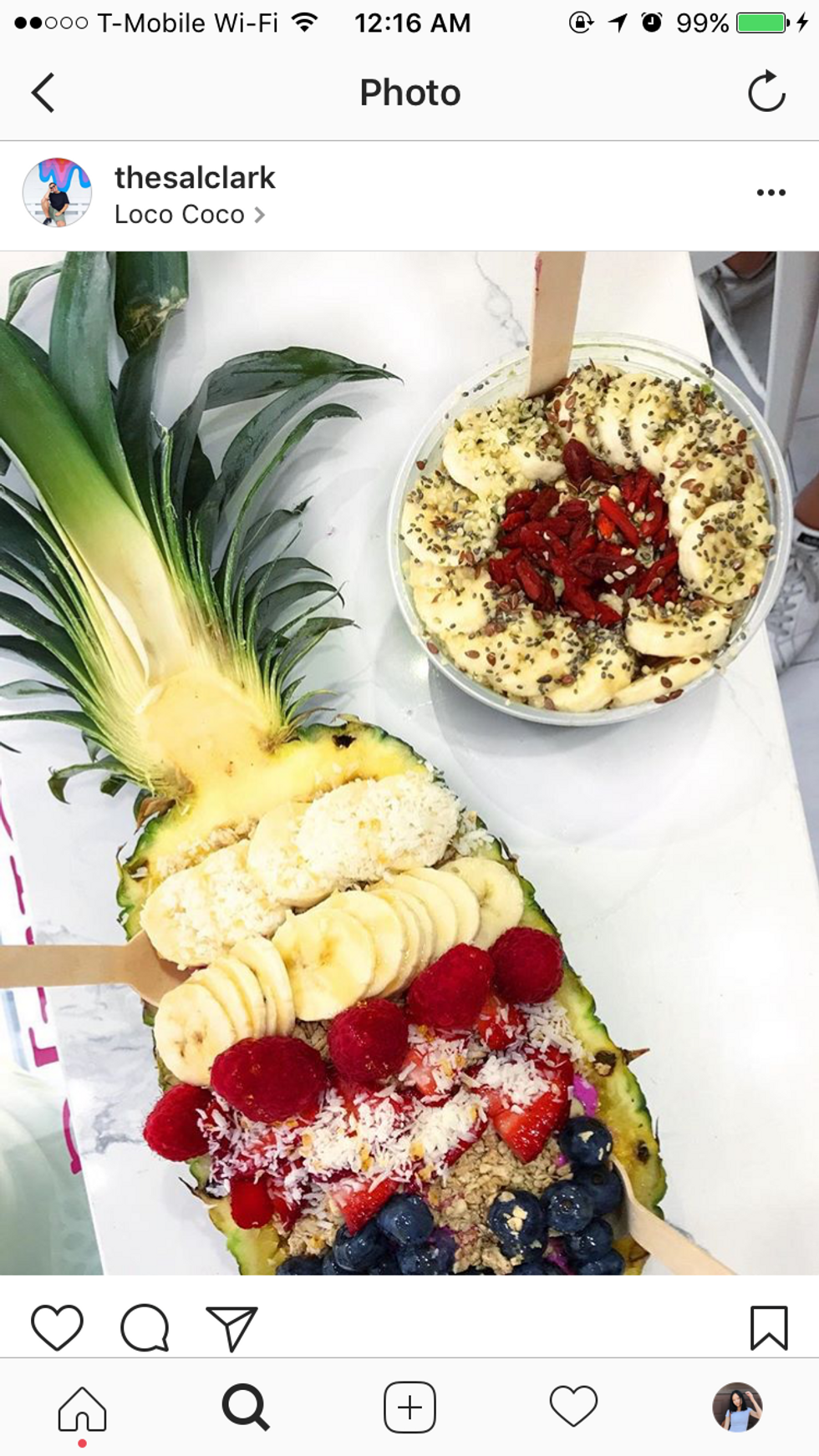 We all want to be healthy without putting in the effort... well, now that wish can come true if you stop by Loco Coco! Their elegantly served, antioxidant filled acai bowls are undoubtedly must-haves. And guess what?! These bowls also pass the Instagram test! So... head on over to Loco Coco and get that acai bowl ASAP!

Is your mouth watery and your stomach growly? Is your Instagram feed lacking food-worthy posts? Well... you can change that! Head on over to these low-key restaurants in New York City to get both your Instagram fix and food fix!