You don't have to! Check out these ten costumes for you, the lazy college girl:
1. Space Cowgirl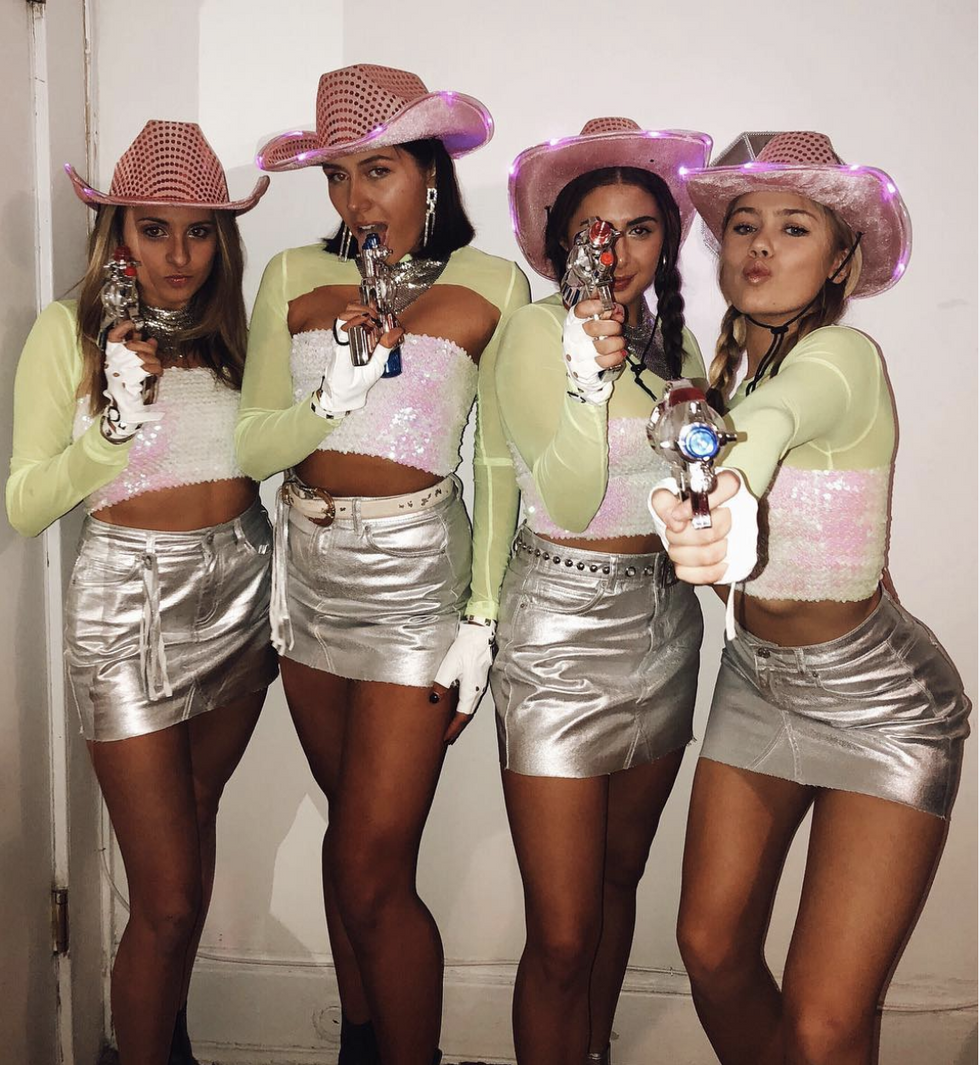 Instagram
How cute is this one? All you need is a shimmery skirt and top, plus an adorable pink cowgirl hat and you're golden. Oh, don't forget your space gun! Get this one for 10 bucks on Amazon, and then regift it to your little cousin for Christmas.
2. Devil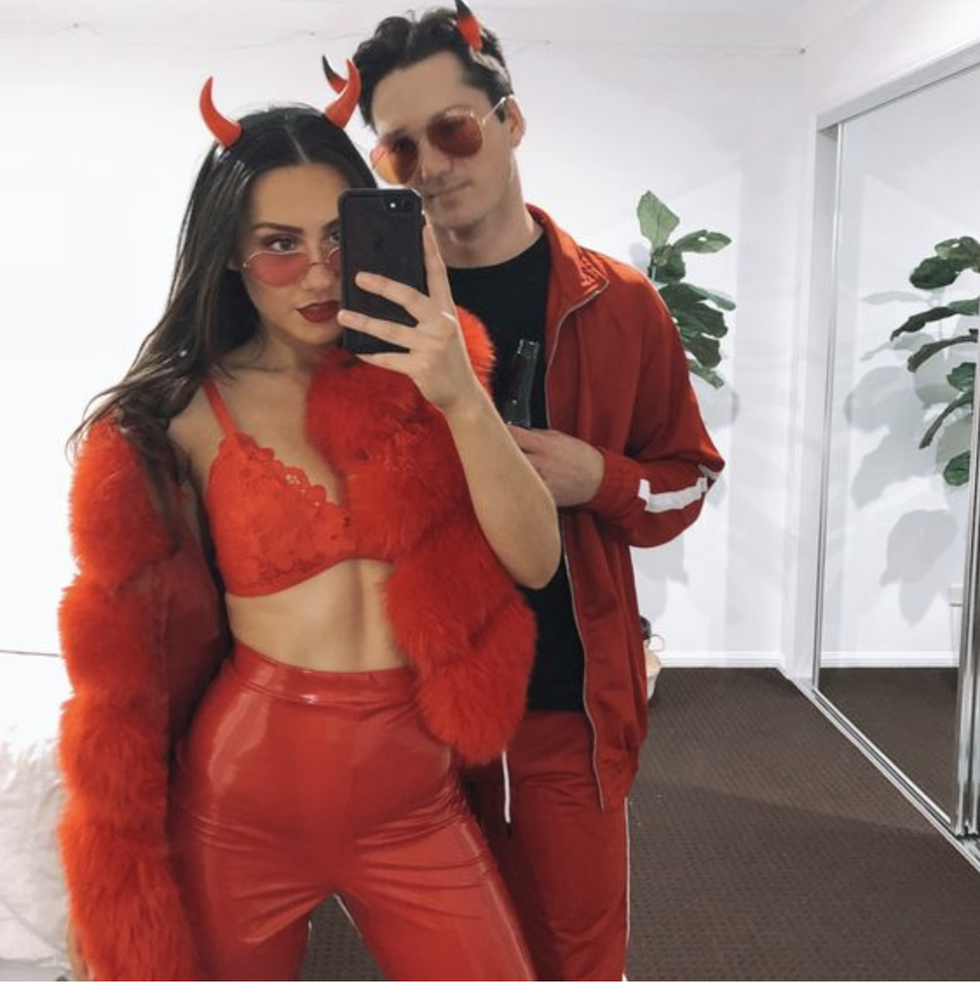 Pinterest
This one is totally overdone, but make it even cuter and sleeker with a pair of red vinyl pants, like these from Forever 21. Add devil horns, which you probably have from freshman year of high school somewhere, these fun red glasses, a red crop top, and if you want to be really fancy, this red jacket for 45 bucks. Might be worth for it for this sexy costume!