As we pass the first month of school month, it is finally time to except that summer has ended. With classes getting harder, days getting shorter and schoolwork piling up, it is hard not to long for the golden days of summer. However, all these changes signify the start of the greatest season of the year. Autumn is coming with it all its good foods, gorgeous color palettes and aesthetics that instantly fill you with the desire to head to the nearest pumpkin patch. Here is a list of ways to create a fall aesthetic that will get you through the next few months of school.
1. Wool Socks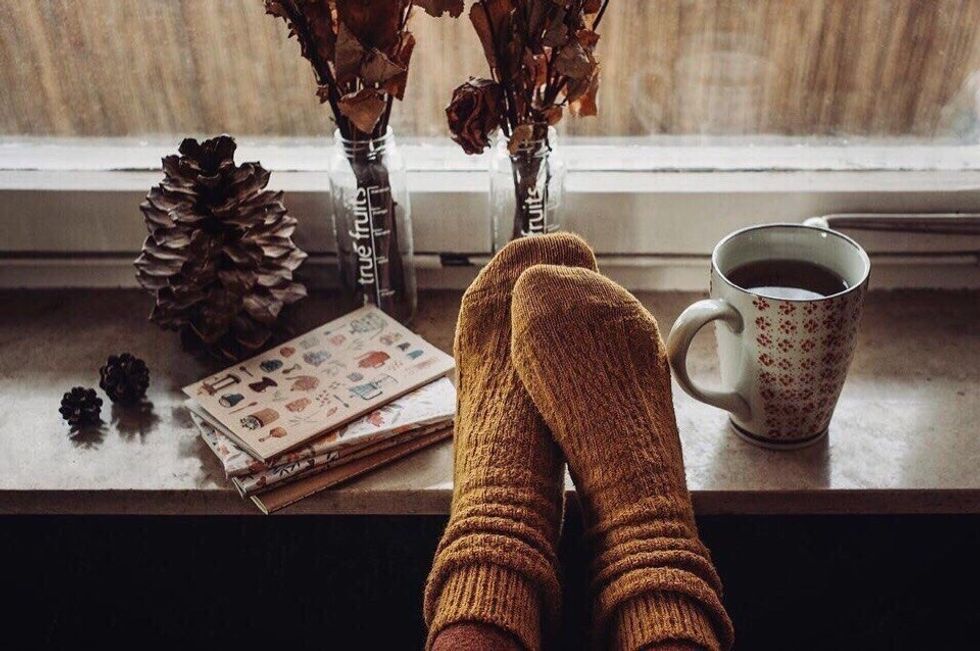 Is there anything more fall than wool socks? It is time to invest in a couple pairs of adorable sweater socks that will make your outfits 100 percent cuter and you 105 percent more festive.
2. A Hot Drink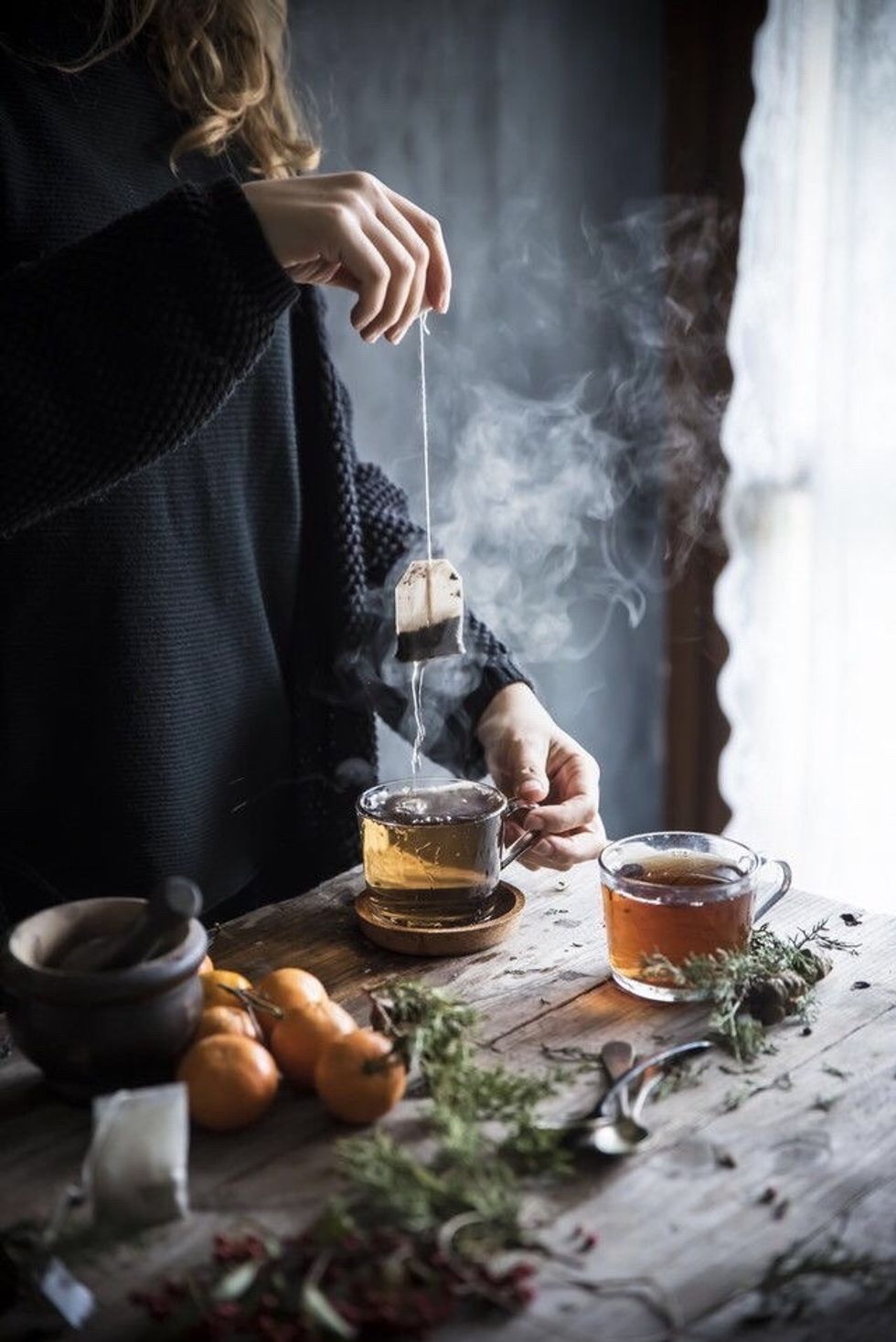 It's time to swap out your regular Keurig K-Cups with apple cider, pumpkin flavored coffee and cinnamon tea. Hello, fall bliss!
3. A Good Book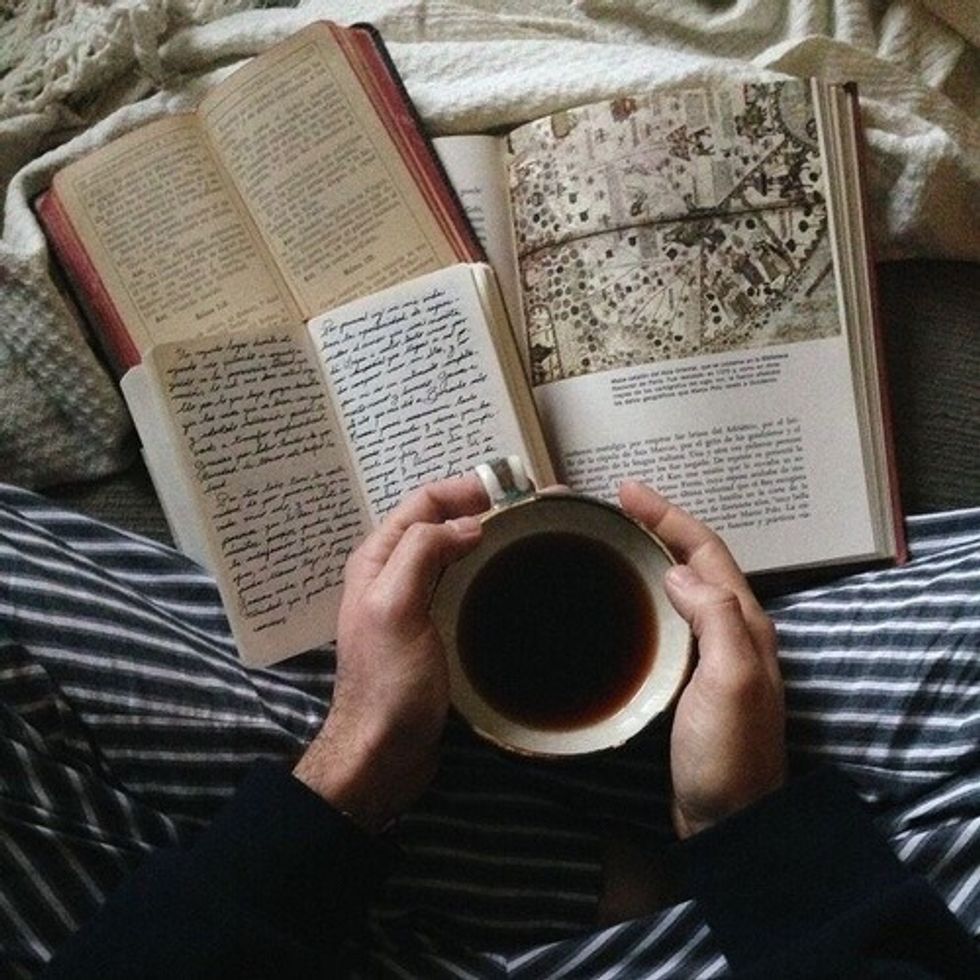 Fall weather is just an excuse to stay in with a hot drink, a good book and a warm blanket. Suggested reading: "To Kill A Mockingbird," "Harry Potter," "The Complete Poems and Stories of Edgar Allen Poe," "Dracula"
4. Knit Sweaters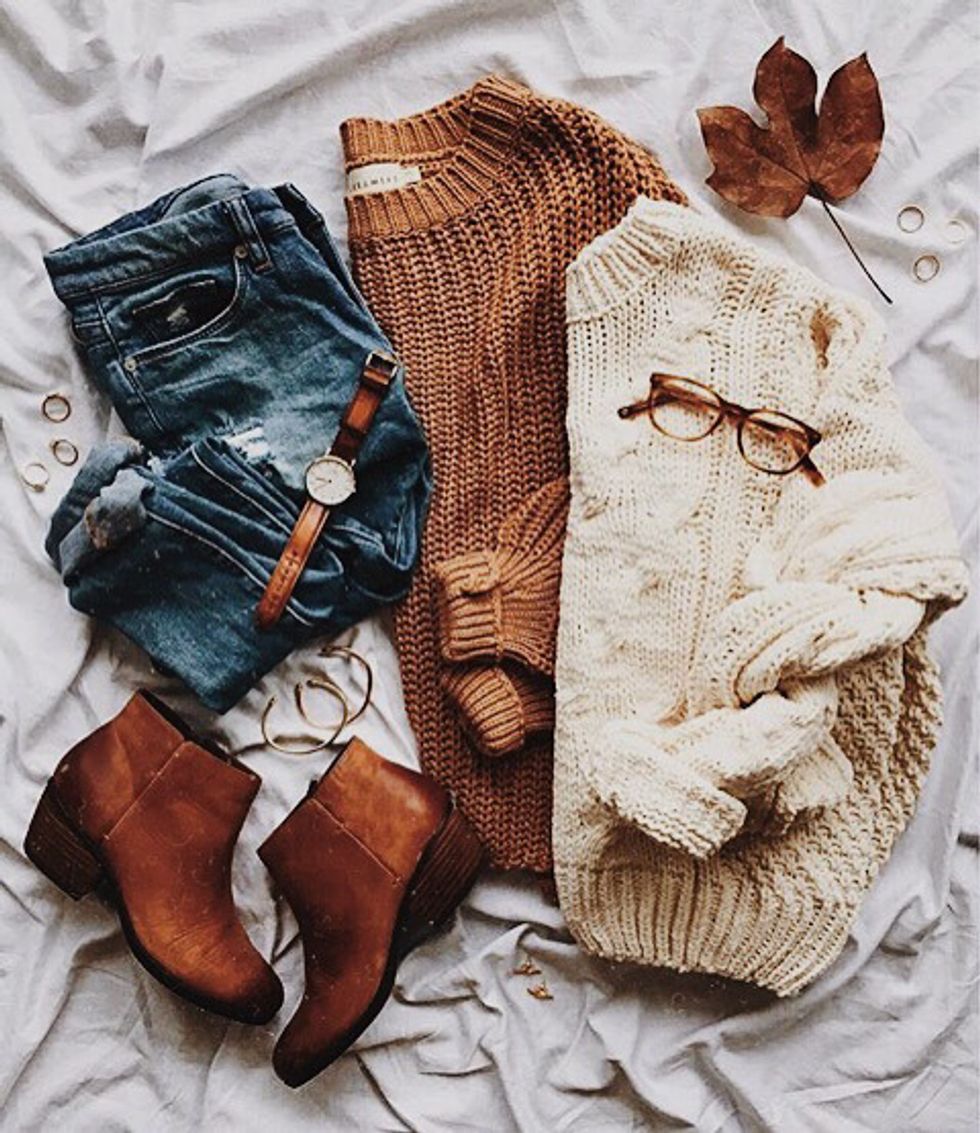 The return of sweaters! There is nothing better than those first crisp, autumn days when you can finally wear your cozy, oversized knit without dying of heat stroke.
5. A Cozy Blanket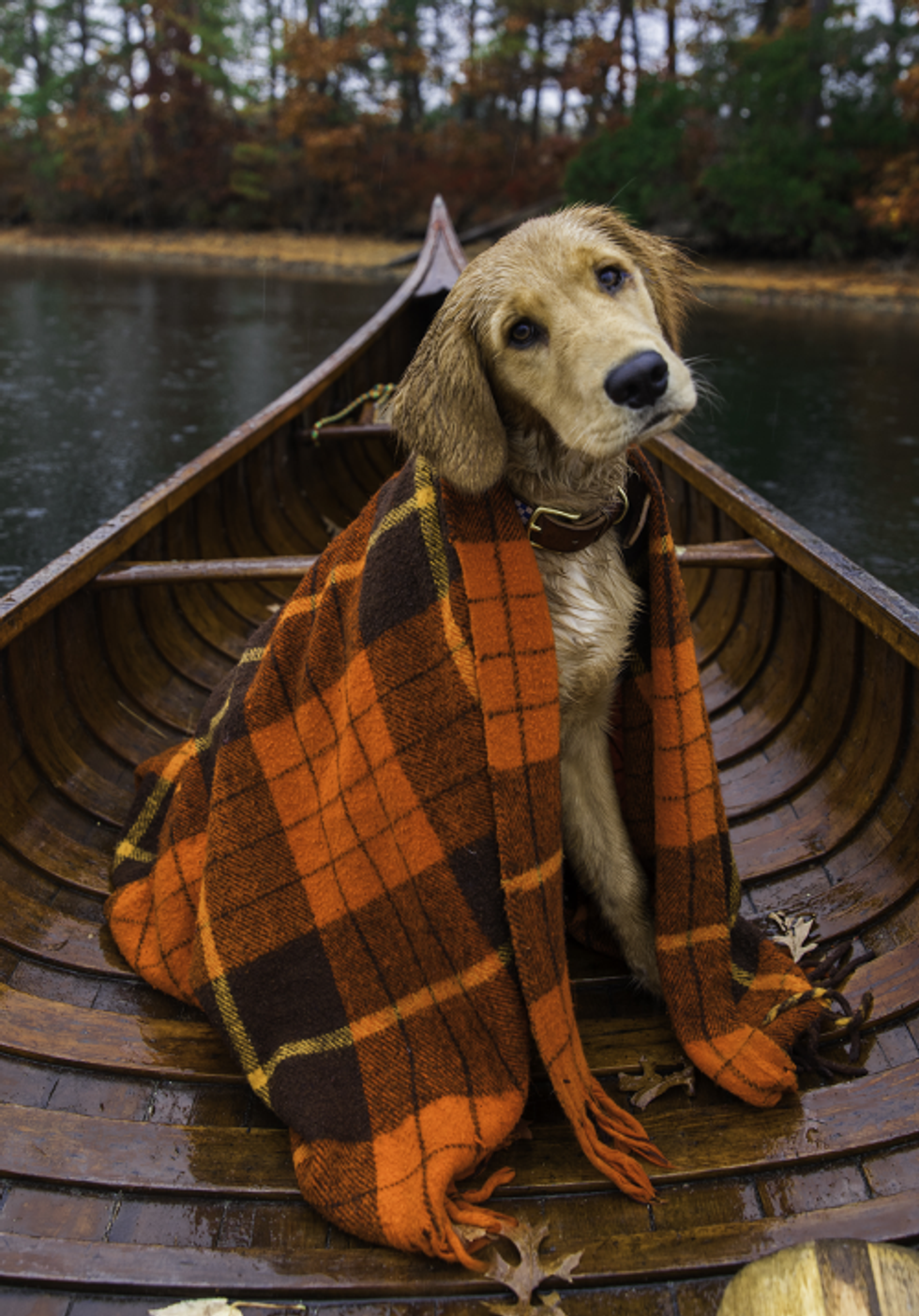 Whether you are sitting around a campfire, taking a hayride or just curled up with a good book (see #3), it is essential to have a cozy blanket on hand. Plaid is preferable, but not required.
6. Plenty of Starbucks

Give my regards to the Very-Berry Hibiscus Refresher and Coconut Macchiato. From now on its Pumpkin Spice Latte all the way.
7. Cute Boots

Everyone is looking forward to boot season. Boots are just better. Sorry sandals.
8. Lots Of Cinnamon

It seems like after Labor Day everything from coffee creamer to hand sanitizer is available in cinnamon. Don't fight it; just enjoy the cinnamon-infused flavor goodness.
9. Apples Galore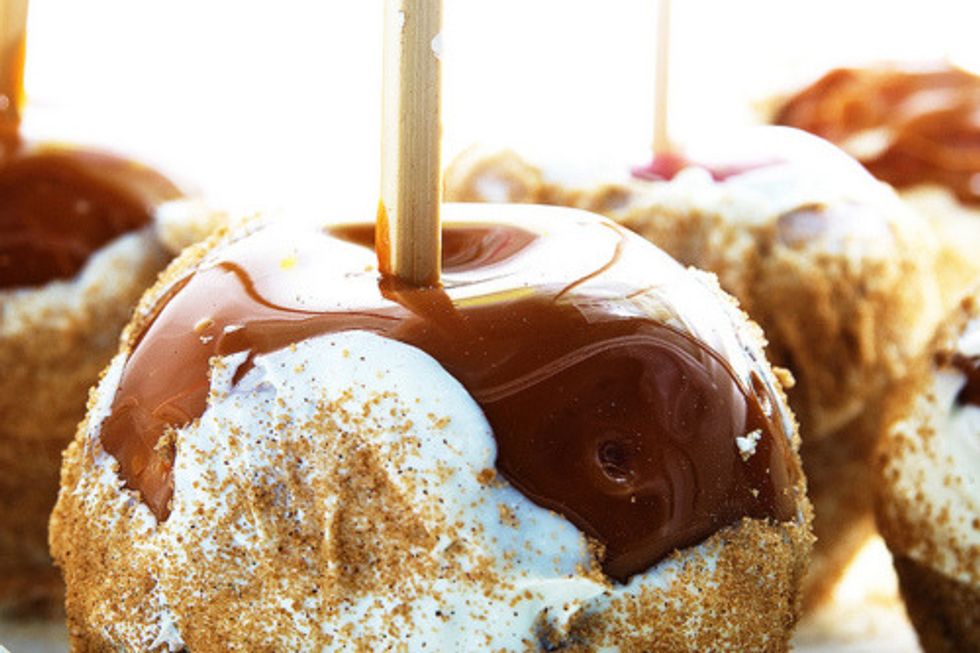 Crisp, fresh apples taste like fall. Carmel, pie, cider, crisp, just like cinnamon there are so many different ways to incorporate apples into your diet.
10. Pumpkins

Even adults still feel a child-like sense of joy when they see their favorite holiday specials are available again. If you need me I'll be watching "Halloween Town" I, II, III and IV on repeat from now until November.
11. And if nothing else, remember that there are great things coming just around the corner...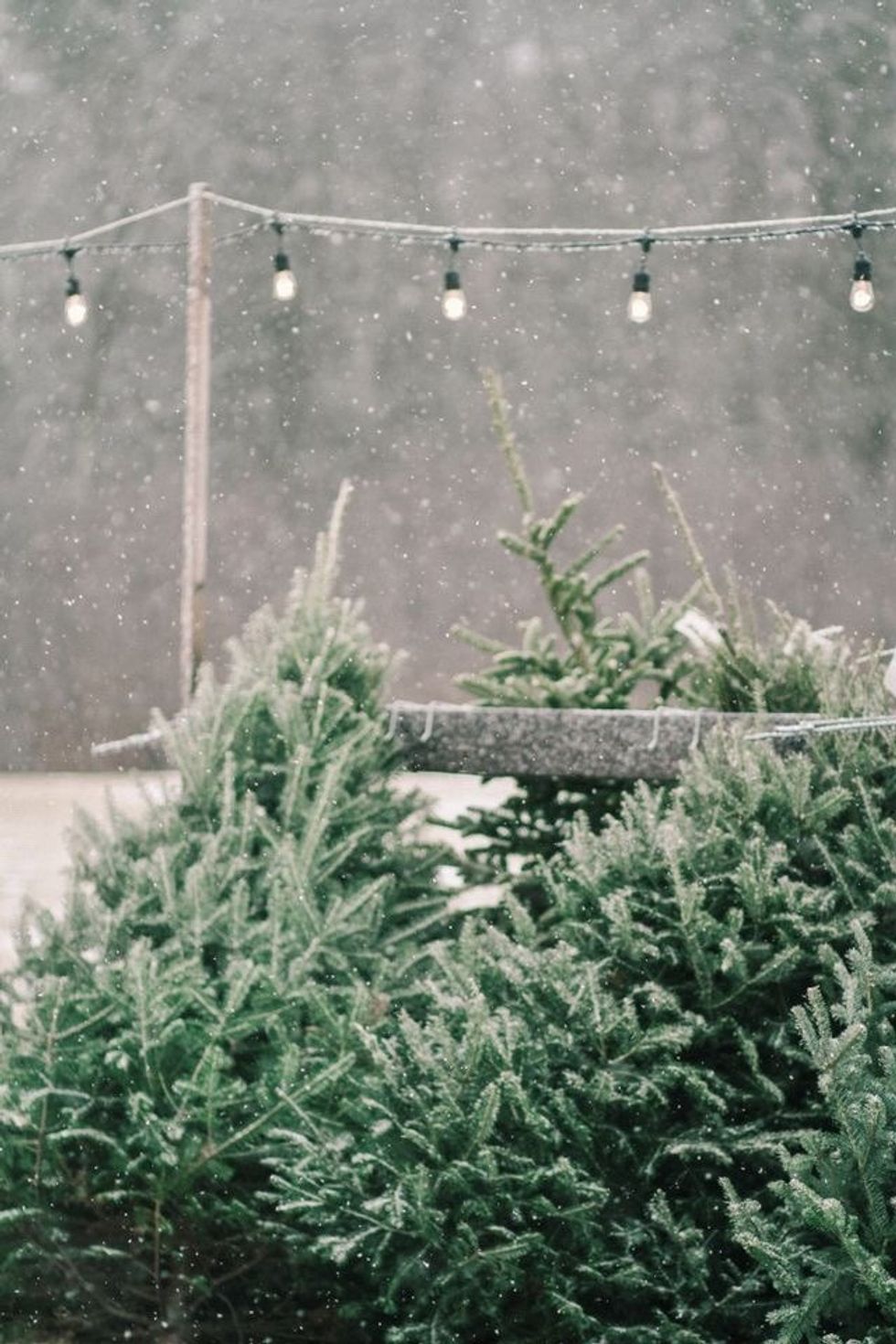 Hang in there everyone! The holidays will be here before you know it!