Are you excited?! You're going to the most magical place on earth! If this is your first time visiting either of the Disney Parks or if you're a Frequent Magic Carpet Flyer, this list will make your trip to Disney much more convenient and enjoyable.
1. Your MagicBand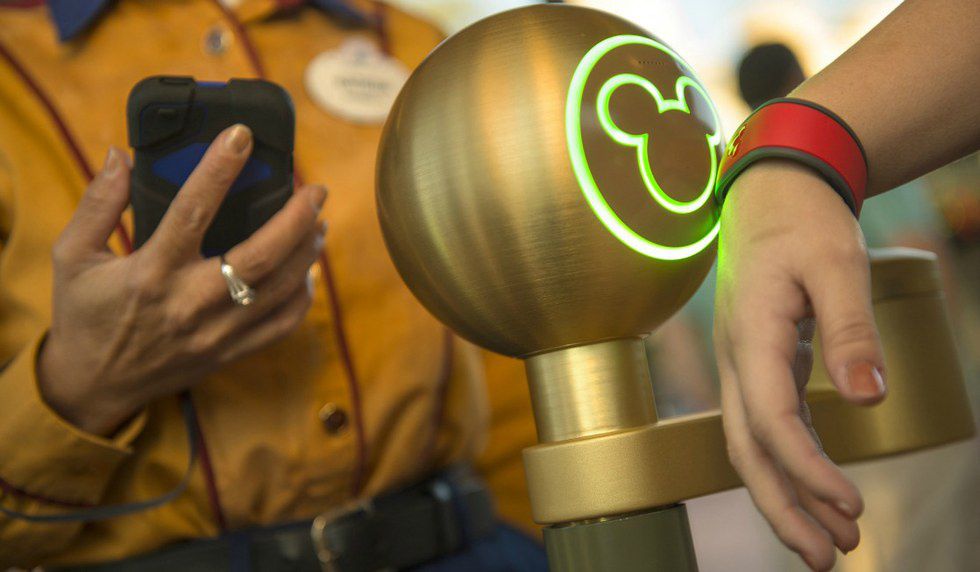 Okay, so technically you will be wearing your MagicBand but it is so incredibly vital to a smooth Disney trip. Your MagicBand will serve as your ticket to the parks, hotel key, fastpass selections, dining reservations, and even can be used as your form of payment. MagicBands are your lifeline. They come included when you book a stay on site longer than 3 days, but can also be purchased and synced with single day tickets, reservations, etc.

2. A Portable Phone Charger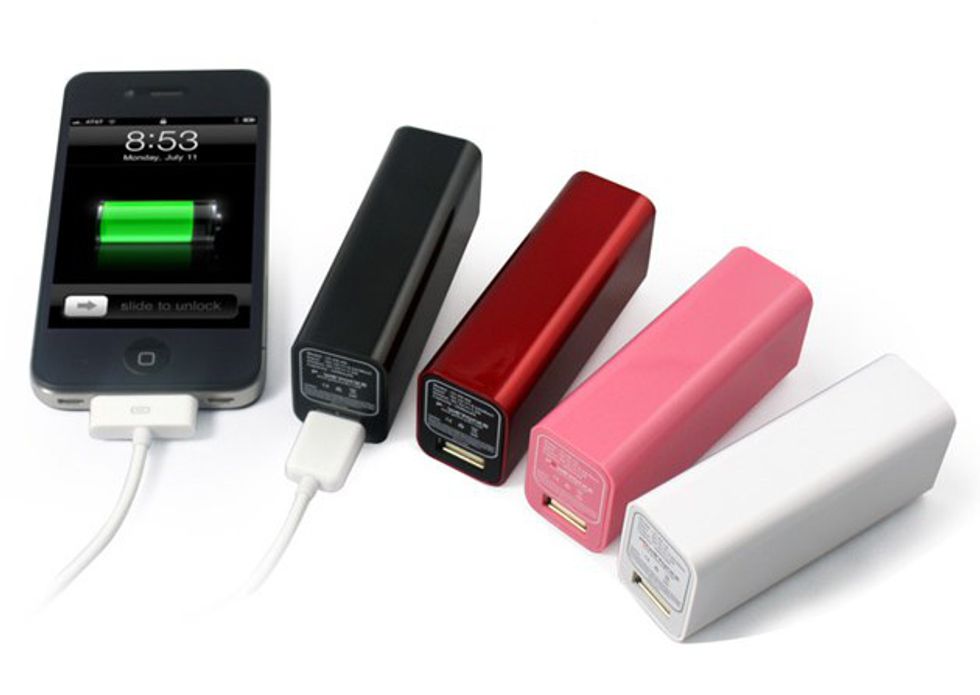 You very well may be spending 12+ hours in a Disney park at a time. Between pictures, uploading said pictures to all of your social media accounts, texting your friends and family, and checking the My Disney Experience app (side note: download this app. It is your mobile guide to the parks) your phone is bound to die. For your convince, guest services will happily take your phone and charge it while you roam the park. Simply come back, return the ticket they gave you upon phone drop off, retrieve your phone and you're off! On the other hand, you could always pack a handy dandy portable charger. These can be found anywhere from Best Buy to Walgreens. Simply change the portable charger the night before the trip and when your phone dies in the park, plug that baby in and let it do its thing. This saves you the hassle of walking back to the entrance of an expansive park just to charge your cell phone.
3. Ziploc Plastic Bags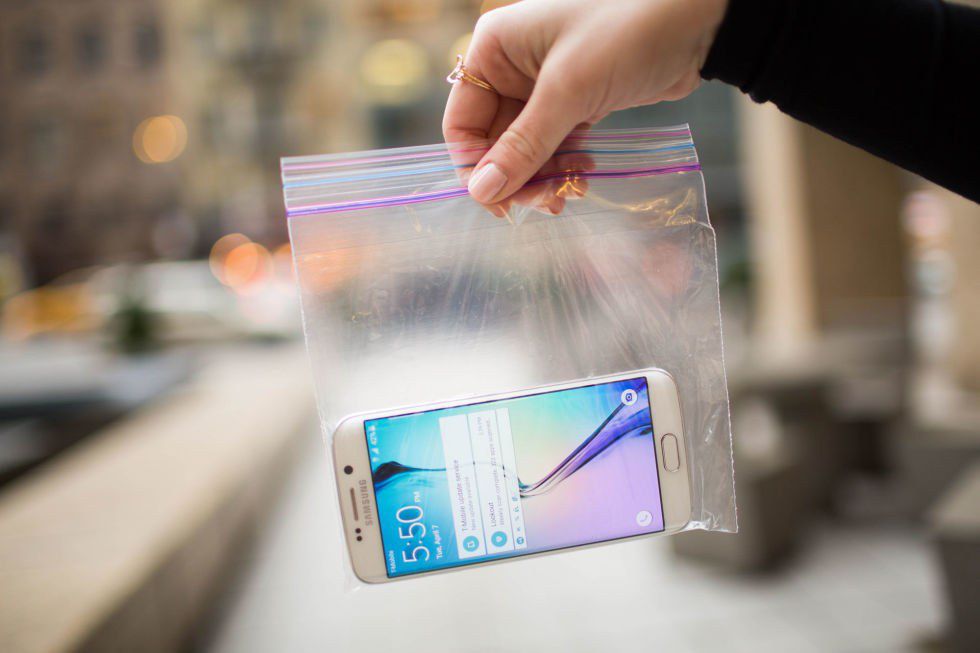 Yes, ziploc bags. Between Splash Mountain at Magic Kingdom and the Kali River Rapids at Animal Kingdom, there is a decent chance valuables can get wet. Place items such as phones, wallets, important documents, and basically anything that you wouldn't want wet in a bag and zip it up! Don't worry, your MagicBands are waterproof!
Special Tip!
There are NO cubbies to store bags before going on rides. Even the coasters. Opt for a bag such as a backpack or even the infamous fanny pack if you are worried about valuables falling out. If you don't have one, don't fret. I took a cheap tote bag last year and just folded the opening over, layed it on the floor of the ride on its side, put one foot on each end and applied pressure throughout the ride.
4. Water Bottle and Snacks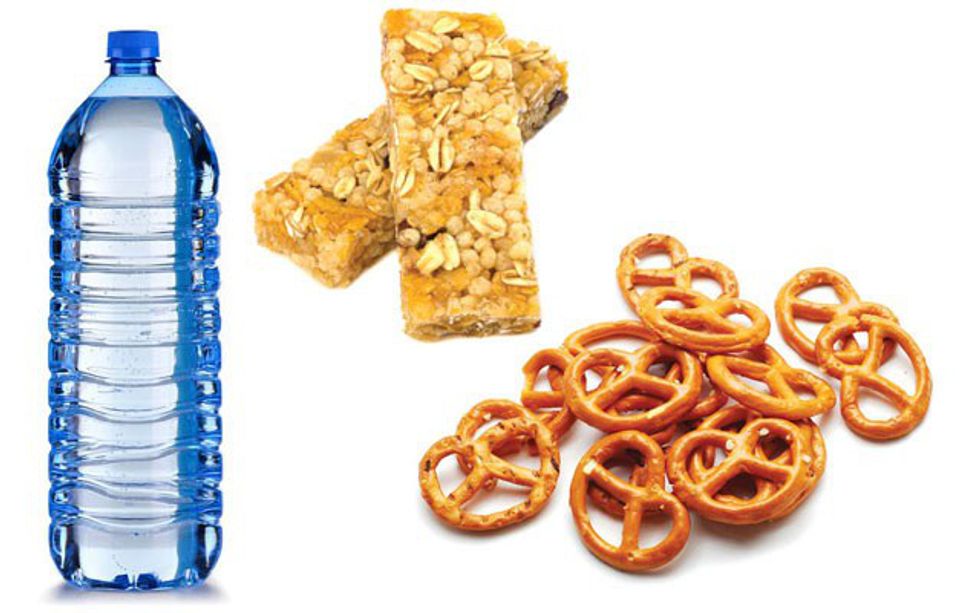 Disney can cost a pretty penny. Especially if you do not participate in a dining program. Make sure to pack a refillable water bottle and snacks (Goldfish, animal crackers, etc.) if you want to save a little time and money by skipping lines and expensive popcorn and pretzels.
5. Sunscreen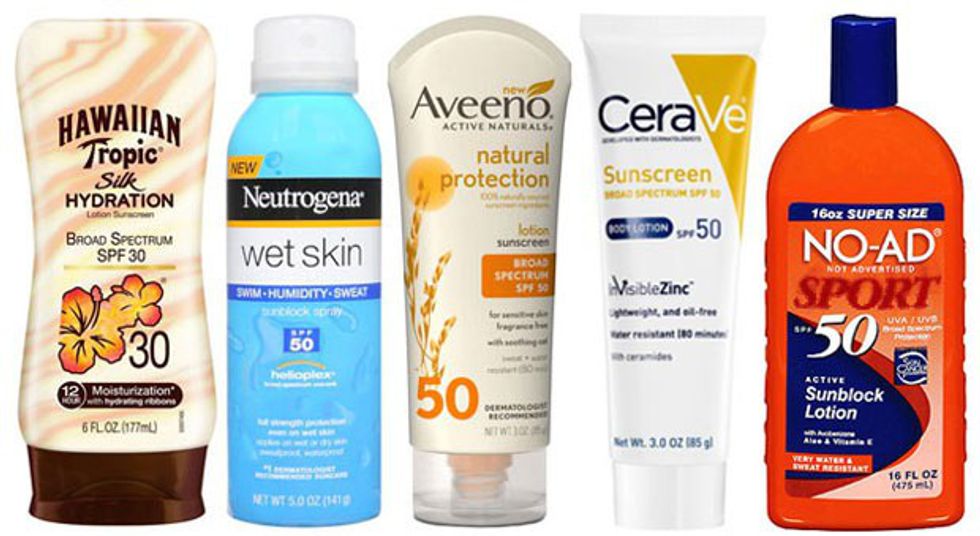 Yes, sunscreen is a pain. Walking through a park the day after a bad sunburn is more of a pain. Don't skip it!
6. Rain Poncho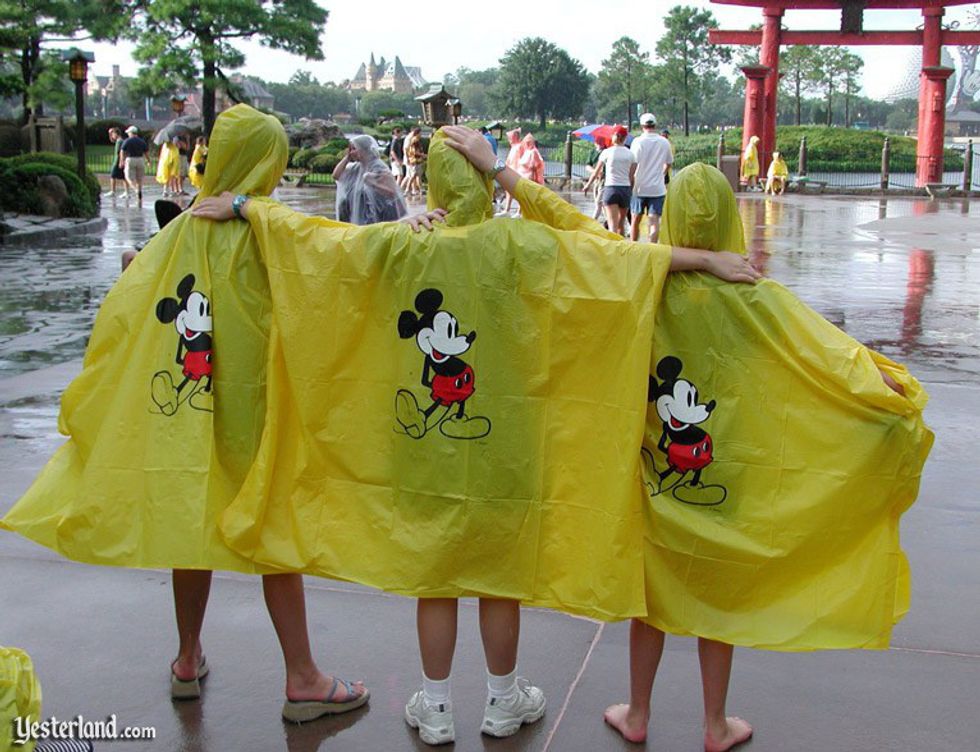 Florida weather is insanely unpredictable and there is always a chance you will get hit with a 20 minute thunderstorm. Save some trouble for yourself and pre-pack a rain poncho for your trip. They have them on location but they tend to cost more. No lie, I do prefer the ones that have Mickey Mouse on them.
7. First Aid Supplies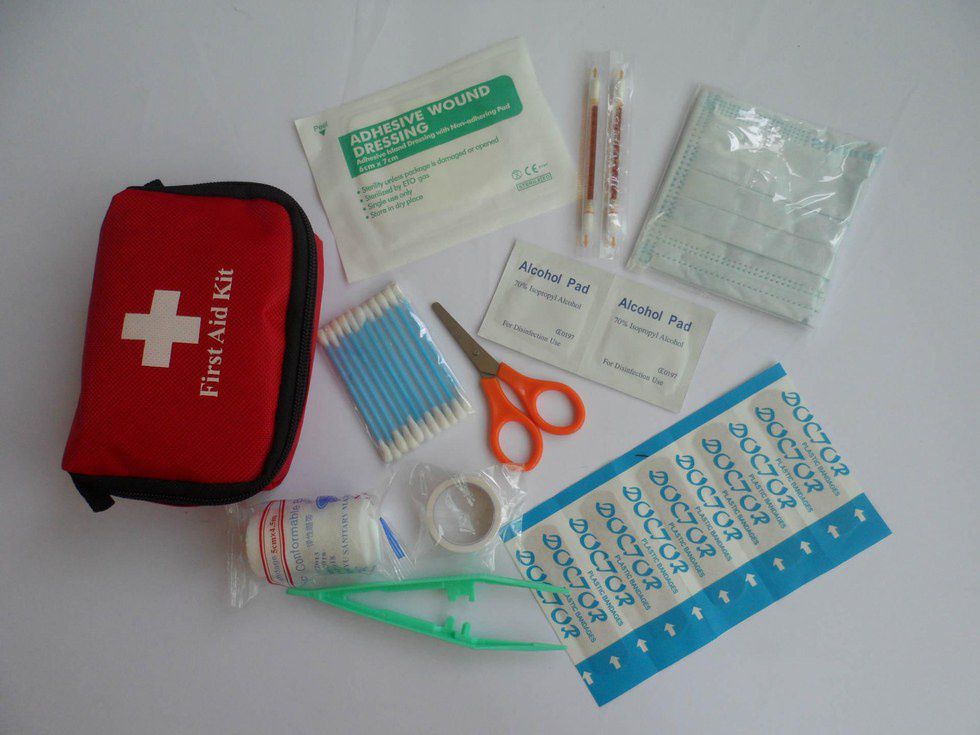 They do have Band-Aids at guest services, but save yourself the long walk back to the entrance and pack some gauze, Band-Aids, Neosporin, and Body Glide. Body Glide is an anti-chaffing and anti-blister product. You may think you don't need it, but it's better to be safe than sorry. Nothing is worse than walking for 10 hours with a blistered heel or chaffed thighs and it can really stall a trip. Take initiative and prevent it when you can.
8. A Light Jacket OR a Fan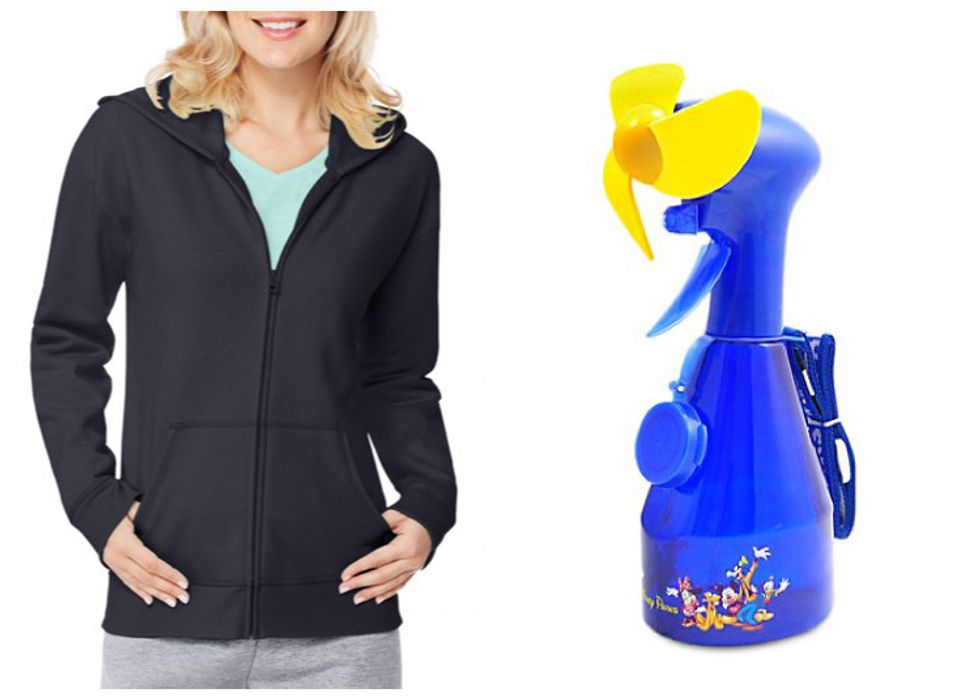 Based on the time of the year you are traveling:
Winter months - Yes, it's Florida. Yes, it still gets chilly when the sun goes down in the middle of winter. Be sure to pack a light jacket to keep warm at night.
Summer months - Yes, it's Florida. Yes, you will be outside in blistering heat. Make sure to pack a fan! Whether you go for a traditional handheld fan, the battery operated handheld fans, or, my personal favorite, the 2-in-1 fan and water mister, you will be insanely glad you remembered to pack it. Especially while standing still in a line in the sun.
9. Autograph books, pens, pennies and quarters, and trading pins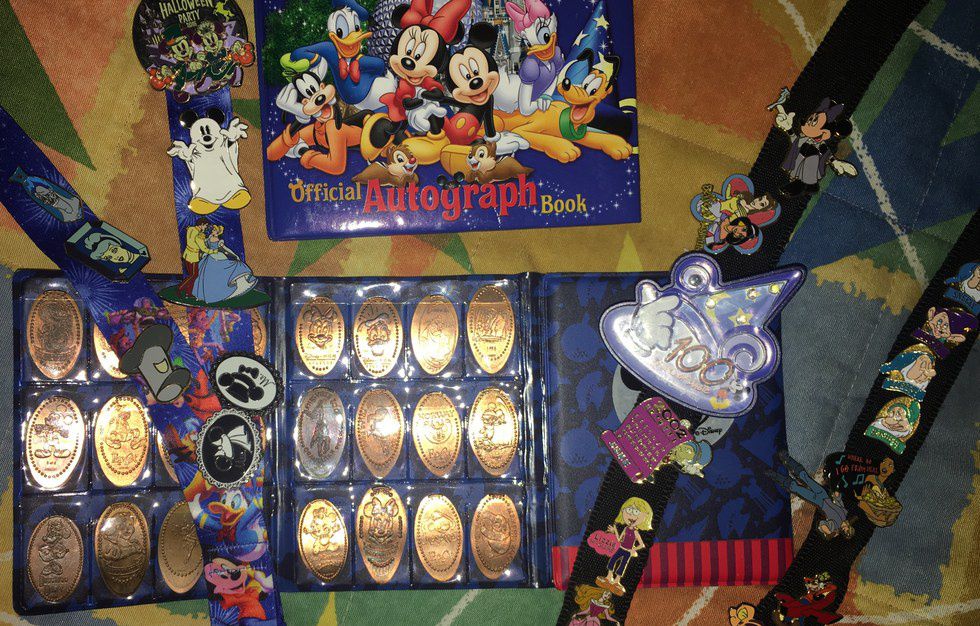 Autograph books and pens - each character you meet has a signature. Collect them for keepsakes and souvenirs!
Pennies and Quarters - there are pressed penny machines all around every park. These make for another inexpensive and fun keepsake and souvenir.
Trading Pins - Do you know about the pin trading world? There is a whole structure to pin trading and even pin trading ediquette. Grab a lanyard, head to the parks, buy a starter pack of pins (usually sold in packs of 5), and start trading! You can trade with your friends, family, other guests, and even cast members! Cast Member is Disney speak for employee. Some pins are more rare and valuable than others. Do your research and you'll soon be addicted to the exciting world of Disney Pin Trading.
10. ID and Medical Card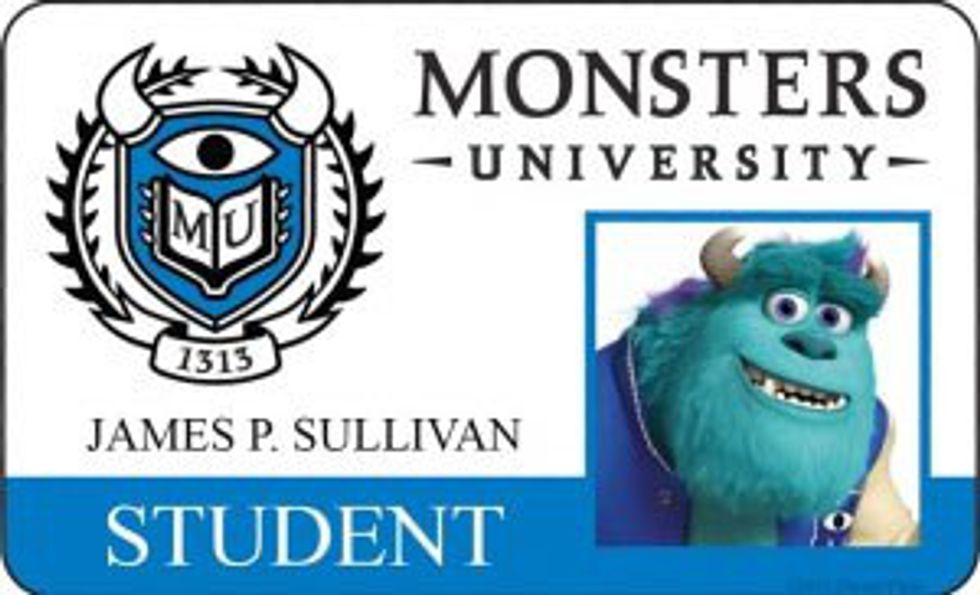 Most important item(s) on our last. Whether you get separated from a child, forget your MagicBand, or something more serious, it is always a good idea to have your ID in case of emergencies. Another important item is a medical card. It doesn't have to be professional, just make sure to list any medications, medical disorders, and emergency contacts you have in case of an emergency! Don't have time for a medical card? Check out the medical ID option on iPhone! Upon an emergency, people can check your medical ID on your phone to find all necessary information.
Done! These are 10 dentils items from for your perfect trip to Walt Disney World. Have a magical trip!