Welcome back
Sign in to comment to your favorite stories, participate in your community and interact with your friends
LOG IN WITH FACEBOOK
Report this Content
This article has not been reviewed by Odyssey HQ and solely reflects the ideas and opinions of the creator.
Subscribe to our
Newsletter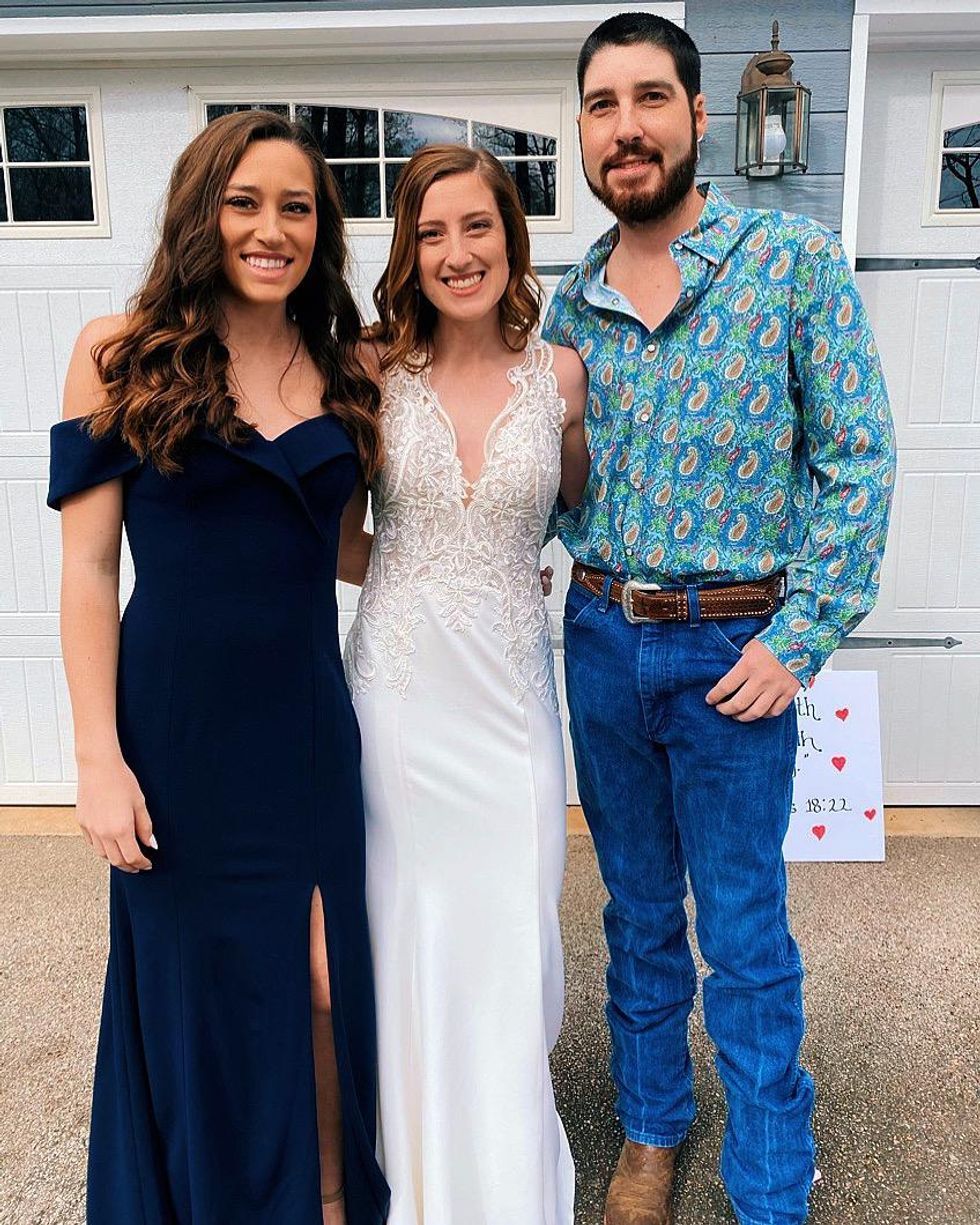 many of you have someone in your life you admire the most. a parent, a superhero, a celebrity.
mine just so happens to be my brother.
for a little bit of background information; my brother is 8 years older than me. he and i are identical; seriously. shave my curls off and i look like a younger richie buckner. we have identical personalities, and yes even identical smart-ass comments. we grew up fighting our battles together. anyone who knows us, knows we were always together. and honestly, i can only imagine how scary that sight must have been.
growing up, our parents dragged us into the church more than we got to spend time in our home. i cant lie, we dreaded it. but as we got older, we learned the importance of church and serving the Lord from their teachings and parenting. somewhere along the way of growing up, he got off the path; and wandered for a little ways. he and i began to have different viewpoints and beliefs about certain topics and sometimes wouldn't speak to one another for months over it; however, the love for each other remained.
those of you who knew richie well, knew he was always up to something. good and bad. he was always scheming, playing pranks, cutting up and honestly, probably being stubborn about something. he brought so much joy and laughter into everyone's lives. for me, he was the one who never left when everyone else did. the one who understood me the best. the one i could call on for anything. my best friend and hero. not a perfect human but the perfect role model in my eyes. the one to walk ahead and light the path for his younger sisters and to teach us mostly what NOT to do.
2021 changed our lives. he got sick. very sick. and we all felt it.
all i can remember was the nightly phone calls me and mom would exchange as we cried together 2.5 hours away from one another. i had school to complete and it was pure torture not being able to physically be there to hug my mom or hold my brothers hand as he laid in his hospital bed. i would text a million times a day for updates. i would hit my knees like so many others and call out to God for healing and help. he and i weren't speaking over a disagreement at the time. however, one afternoon he called and told me he loved me so i could receive some peace. on november 27, as we are standing in the roaring stands for the iron bowl, we received a call that he was being placed on a ventilator; and little did we know he would go into a coma and remain for about 8 days there.
this is when it got real.
a few days ago i got a facetime call from him; sitting up, breathing on his own, smiling, talking. he hadn't touched his phone in over a month, but picked it up, opened it and called me. the one who needed to hear his voice the most. many people who go into a coma see what may be heaven or even a lost loved one. so out of curiosity i asked him what he saw. God? tears began to stream down his face as he looked away from the camera and muttered "no, i saw something else". he saw demons. pointing at him, laughing at him, mocking him, daring him to quit breathing. he called out to God and heard a faint voice telling him not to give up. so he fought. he invited God to help fight his battle. and woke up. he didnt wake up because he was richie buckner; but because our God cannot be beat.
God is a god of miracles. the nurses in that hospital said they had only ever seen 2 people wake up from the state he was in; and he was one of them. although we grew up in a christian home with 2 parents that are faithful servants of the Lord; it is easy to get lost. to wander off. to prioritize other things, people, places, objects. but God does not give up on us. he showed him what his destiny could be, and allowed him the chance to save his relationship by waking him up. and i think we can all learn from richie's testimony. he was not some mystery patient, he was a miracle patient. one that got an extra chance to pick up his ticket for the pearly gates. and he did. and i think we should pick up our ticket before it is too late.
i know this journey hasn't been easy for any of you here. he was so loved, and sometimes maybe underappreciated. he changed my life and i know so many of you have stories of him that changed yours as well. he was a special boy. and will forever be in our hearts. i know the first thing he did was hug pawpaw and uncle rickey as they welcomed him into his forever home. he's honestly probably riding a horse right now up there, and i bet its the most beautiful ride.
Keep Reading...
Show less
Religion
What you're probably asking yourself during your season of waiting.
692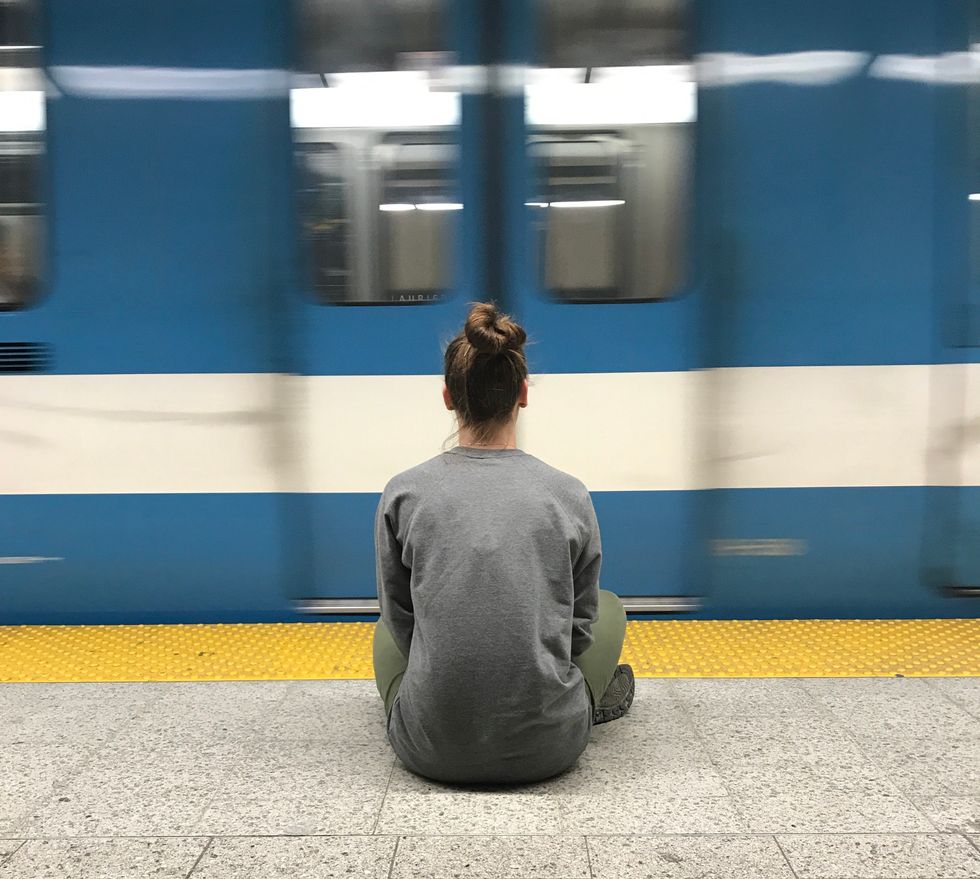 We spend most of our lives waiting for something. Maybe you're waiting for a job opportunity to open up, or for a professor to email you back because you procrastinated on your assignment, or maybe you're waiting for the next chapter in your life to start. Whatever the case maybe be for you I want to let you know that your season of waiting is not in vain! It may seem like it but your season of waiting is a crucial part in your walk with Christ. You may not have a walk with Christ and I encourage you to be open to starting a relationship with him but even your time of waiting isn't in vain. Waiting is a hard thing to do but it is so worth it in the end. The Bible even tells us this in Ecclesiastes.
"The end of a thing is better than its beginning..."
-Ecclesiastes 7:8 (NIV)
This is because what you do during your season of waiting makes the end of the waiting period that much more beautiful. God is only simply trying to prepare you for the next thing He has in store for you. He prepares us through waiting and sadly, our human ears don't like hearing that because we are impatient creatures. But the end is always better than the beginning. So, here are three things to remember while you are waiting.
1.) Don't live in the future, live in the here and now.
God's plan for you is absolutely and totally perfect (Romans 12:2) and more then we could ever imagine (Ephesians 3:20). And rushing His plan will only cause you to lose what He wants you to learn right now. You can't rush perfection! What He is trying to teach you at the moment might not even seem relevant but He has your attention while you wait and He wants to teach you something right now. Don't miss what He is trying to teach right now because you are so focused on the future! When I was a little girl me and my family took a trip to Disney World. As I waited in the airport terminal all I could think about was Disney World and getting to meet The Little Mermaid and all my favorite characters. While I was living in the future of what was going to happen next, my mom had a different idea. My mom found that while we waited to get on a plane to go to the most magical place on earth that that was the most appropriate time to pull out math worksheet and have me work on my addition and subtraction. As I saw her grab the math worksheets I thought 'Is this woman serious right now this is not the time to be learning math!' I was so focused on the future that I thought what my mom wanted to teach me while I waited was pointless and irrelevant. Long story short we go to Disney World then I start first grade a few weeks after when we get back and I was an adding and subtracting wizard in class! What I thought was so irrelevant at the time of my waiting was extremely beneficial to me in the future. God may teach you something or show you something during this time of waiting that seems really unnecessary at the time but He knows what you need to know in the future. So bottom line don't be so focused on the next big thing to happen that you have a bad attitude to what God is trying to teach you right now, or even worse completely miss out on what He wants to teach you. Instead of asking "God, what's next?" ask "God, what are You trying to teach me?"
2.) Everyone is in a different stage of life than you.
This is something that I struggle with from time to time. As human beings, we want what others have and we often times want to be in positions that other people are in at that moment. We need to stop wishing that we were in someone else's shoes because at the end of the day we are all different and in different periods and seasons of life. We can't keep on wishing we were in a position like someone else because we aren't that someone else. God has you in this season of waiting for a reason. As frustrating, as it can be God's plan of waiting far outweighs our plan of rushing.
"To everything, there is a season, A time for every purpose under Heaven."
- Ecclesiastes 3:1 (NKJ)
There is a season for everything and you're season may be different than the person next to you, and THAT IS OK! We need to trust in Him and not our own understanding (Proverbs 3:5-6), trust that He has you where He needs/wants you to be at. Give it all to God your frustrations of waiting, your longing to be in a different season tell Him how you feel about everything and where you want to be. He wants to hear all this from you. He will hear you! The Bible says:
"I waited patiently for the Lord; He turned and heard my cry".
- Psalm 40:1 (NIV)
He hears you and wants to hear from you. But He will also tell us to be patient for it is all in His timing not our own and we have to learn to be content with that. We have to yes, give Him our frustrations, but also let Him know that we will be content with where He has us. Maybe He is trying is teach you contentment and you need to let Him know that you'll be content with where He has you. But you will never be able to see what He is trying to teach you if you are too hung up on other people and where they are at in their lives.
3.)There is something you can do during your season of waiting!
God didn't intend our season of waiting to be spent with us mindlessly scrolling through Instagram or sitting on the couch watching tv until He magically appears with the next big thing in our lives. God wants to teach us during our season of waiting, but how can we learn if we aren't in the Book He intended us to learn from?
"You will seek me and find me when you search for me with all your heart".
- Jeremiah 29:13 (NIV)
Seek God and You will find Him. When you find Him, He will show you what He wants to teach you and where He wants you at next. During your season of waiting read His word spend time talking to Him daily. Seek what He wants to teach you. God is trying to prepare you during your season of waiting for the next thing He has in store for you. Yet, again how can we prepare ourselves if we aren't in the Book that He has given us to prepare us for all things?
Thank you so much for reading this I hope you enjoyed it and that it helped you out as much as it did me! One last thing I am obsessed with all kinds of Christian music so at the end of each blog I want to recommend two or three songs that go with the topic I just talked about to help you guys out any further. So, here you go, hope you enjoy them!
Trust in You -Lauren Daigle
Keep Reading...
Show less
Featured
After all, laughter is the best medicine.
861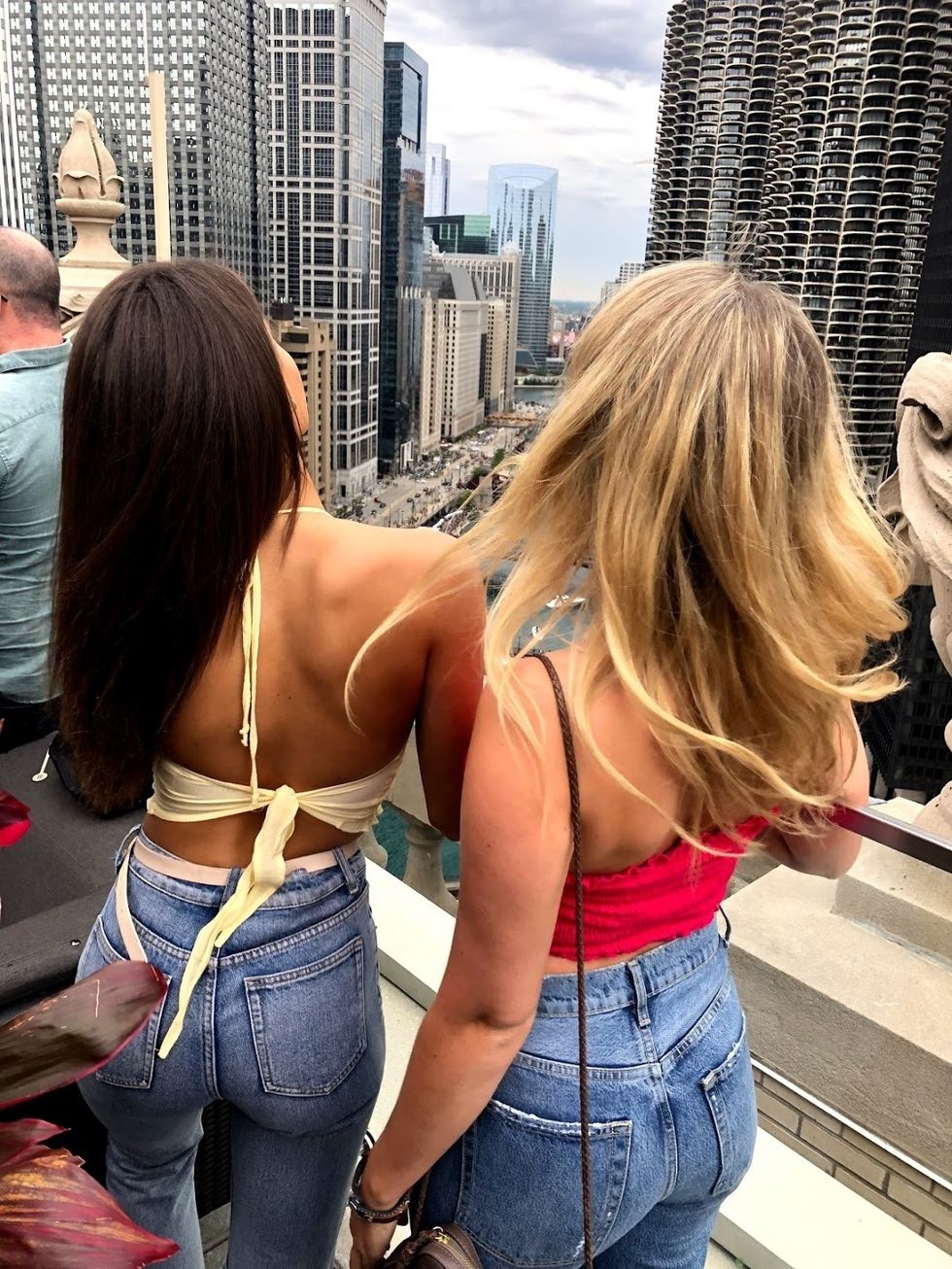 Featured
Hosted by Shane and Bob.
949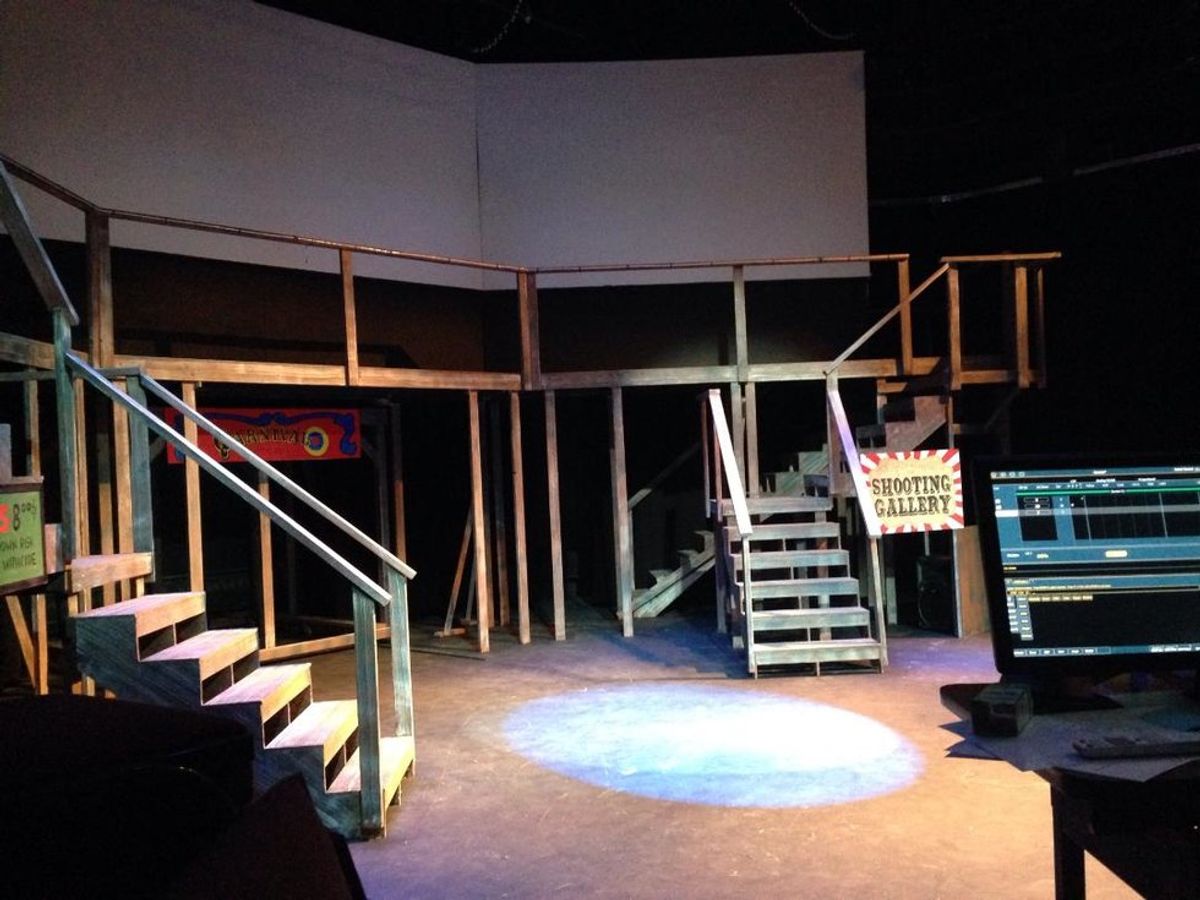 Ethan Menzies
*Cue Epic Newsroom Music*
Shane: Hello and welcome to News in Review! I'm your anchor Shane, and this is my co-anchor Bob.
Bob: Hello wonderful Viewers! Have we got lots in store for you! Today I'm going to get a ramp and typewriter *brings typewriter out from under desk* and..
Shane: BOB! Not now! Today's the interview remember?
Bob: Right the interview... *places typewriter back under desk*
Shane: Yes, today we will be doing a new segment where we bring someone relevant through time to present day and interview them about current matters taking place in the country/ the world. This months topic is the new president Donald
Bob: *cough cough*
Shane: Trump.... *glares at Bob, as Bob smirks and purposefully looks away*. Now who we have today is a special guest brought to us all the way from the year 1865, President Abraham Lincoln!
*Cheers and applause*
President Lincoln: *tips hat* Thank you, now may I ask why am I here?
Shane: You were brought here to talk about the New President and some of the policies his administration has been setting. As a president who was bold enough to free the slaves in a time of American civil war, we felt your input was best needed for this situation. Now we understand that before this interview you have been watching footage from all American news outlets since the election and after the inauguration, is that correct sir?
Lincoln: Yes it is
Shane: Excellent, now as a fellow Republican what do you think of how he is acting thus far within the guidelines of president of the United States?
Lincoln: "A house divided against itself cannot stand."
Shane: Ah so your saying that is rift that is being created has the potential to do great harm, I see. Well Mr. President that makes sense, but what would you tell the citizens who are worried about the actions that he is taking in removing the rights of groups of people; for example: Women, Muslims, and those in the LGBT community?
Lincoln: "If the great American people will only keep their temper, on both sides of the line, the troubles will come to an end, and the question which now distracts the country will be settled just as surely as all other difficulties of like character which have originated in this government have been adjusted."
Shane: So your saying that everyone needs to keep a calm head in order to rationally come to an adjustment? It is true that the constitution gives the right to protest, and for the citizens to rise up against any government to be tyrannical, but don't you think that this concept of a 'calm resolution' seems to be an idea that is only processed in theory for this occasion?
Lincoln: "The dogmas of the quiet past are inadequate to the stormy present. The occasion is piled high with difficulty, and we must rise with the occasion. As our case is new, so we must think anew and act anew."
Shane: I think I understand, look for new and productive ways of going about bringing change to something that needs to be fixed or changed, while doing it in the most logical manner to get the best result. Interesting. Now one of the current events that happened within the past couple of days is the new president made it so the EPA (Environmental Protection Agency) is not currently allowed to provide its research on topics, such as the real threat of global warming, to the public. President Lincoln, do you feel this directly inhibits the people from knowledge they should be aware of? Why or Why not?
Lincoln: "I am a firm believer in the people. If given the truth, they can be depended upon to meet any national crisis. The great point is to bring them the real facts." For that my answer is yes.
Shane: Thank you Mr. President, I'm sure that puts the mind of may people at ease. I just have a few more questions for you. One of which is about the Doomsday Clock, are you at all familiar with it?
Lincoln: No. But anything with the word Doomsday in it is a recipe for disaster.
Shane: Right you are Mr. President. So to explain the Doomsday clock was created first by some of the scientists who worked on The Manhattan Project, which I can't tell you about due to temporal law. "The Bulletin's clock is not a gauge to register the ups and downs of the international power struggle; it is intended to reflect basic changes in the level of continuous danger in which mankind lives in the nuclear age" (Eugene Rabinowitch, Bulletin of the Atomic Scientists). Now given that all I can tell you about nuclear weapons is that they are creations of massive destruction, my question is this: Since the appointment of Donald Trump as president of the United States, scientists have moved the clock to two and a half minutes to midnight, being midnight as a symbol for the end of the world, do you say this is a concern for United States citizens? Or could this just be an example of the media jumping to conclusions?
Lincoln: "It is with your aid, as the people, that I think we shall be able to preserve - not the country, for the country will preserve itself, but the institutions of the country - those institutions which have made us free, intelligent and happy - the most free, the most intelligent, and the happiest people on the globe."
Shane: So your saying that at the end of the day no matter what troubles have arisen, we should continue to preserve the things that continue to make us American, that makes sense. Sir, what about the effect of the media?
Lincoln: "He who molds the public sentiment... makes statutes and decisions possible or impossible to make."
Shane: I see, so continue to think for ourselves and take what the media says as a partial truth. Thank you, and my final question President Lincoln is: Is there anything message you'd like to leave us with?
Lincoln: In light of recent events I think it is important that we as: "Fellow citizens, we cannot escape history. We, of this Congress and this administration, will be remembered in spite of ourselves. No personal significance, or insignificance, can spare one or another of us. The fiery trial through which we pass will light us down in honor or dishonor, to the latest generation." It is our goal then to push forward with honor and our goals true driven.
Shane: And that's all we have time for today, we'd like to thank our guest President Lincoln *points to Lincoln as he stands and bows*, and all of our wonderful viewers!
Bob: *slowly removes typewriter from under desk*
Shane: BOB NOT NOW, THERERS HOMEWORK TO DO!
Bob: *puts typewriter under desk again* .....never let me have any fun.
Lincoln: Thank you gentlemen for an excellent interview. Now if you'll escort me to the temporal travel pad, my wife and I have a play to attend to.
*Cue closing news room music*
Authors note: I would first like to say that this is a complete work of fiction and should be taken as such, and in no other manner should it be implied as truthful. The quotations spoken by Abraham Lincoln are historically accurate, and have been documented during the time period before and after he was elected president. It is important to remember that the views expressed within this interview are my own and do not express the thoughts and concerns of anyone else.
Keep Reading...
Show less
Featured
The 4th of July is truly an amazing time to be with the people who make you feel the most alive and appreciate all the freedom that we do have.
1938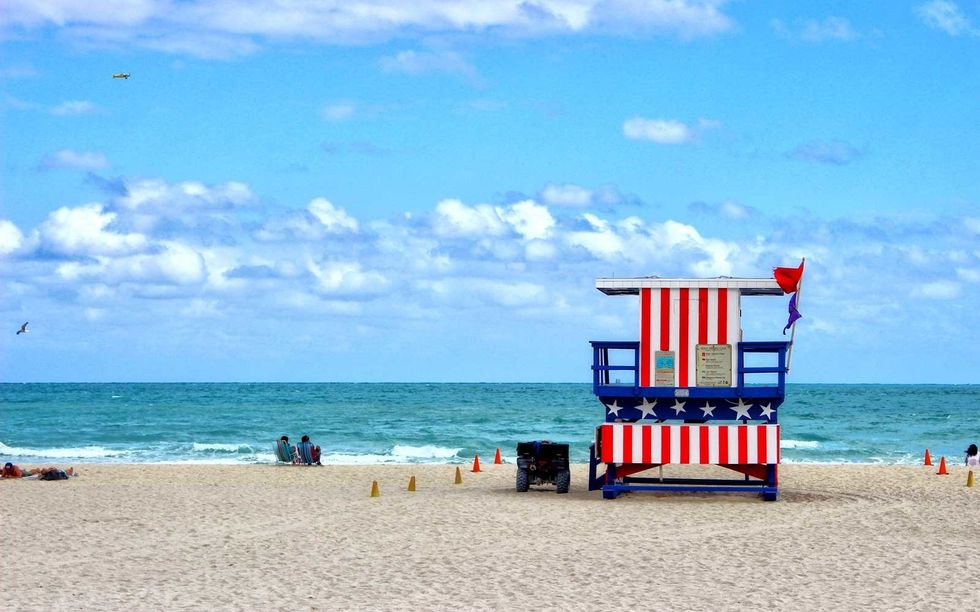 My family doesn't vacation much. But my earliest childhood memory of vacation is going down to the beach for the 4th of July.
Every year since I was born I think my family went to Wildwood for vacation. And every year since then I feel like my soul craves it there.
4th of July is a special time. It's a time when everyone comes together to celebrate their love of family, friends, and the home of the brave.
It's a time when every town is decorated in patriotic red white and blue, and the sky is painted with an array of fireworks.
Down the beach it is even more magical. The air is saltier and the sun shines a little brighter. The ocean floats away your troubles and the sand buries your worries. All you need is some good music and good company.
4th of July is when we all come together regardless of our religions, beliefs, backgrounds. We come to celebrate our love for this country, even in a time of great hostility.
Every year I look forward to spending a week away with my family, and 4th of July is just the perfect time. Everyone's grilling, barbecuing, and drinking a cold one. No one cares to argue about politics. Not today. Not now.
I dig my feet into the sand, toss my head back and just think how grateful I am to be surrounded by so much love and so much beauty. My problems are non existent.
I wake up and go for a bike ride or a long run. It's my me time. I see the boardwalk covered with flags and shirts that say proud to be an American. I hear live bands play songs like Chicken Fried or American Pie and in those moments everything feels right.
The 4th of July is truly an amazing time to be with the people who make you feel the most alive and appreciate all the freedom that we do have.
Keep Reading...
Show less
Subscribe to Our Newsletter