Welcome back
Sign in to comment to your favorite stories, participate in your community and interact with your friends
LOG IN WITH FACEBOOK
Report this Content
This article has not been reviewed by Odyssey HQ and solely reflects the ideas and opinions of the creator.
Subscribe to our
Newsletter
Featured
Mental Awareness reminds you that it's always darkest before the dawn.
721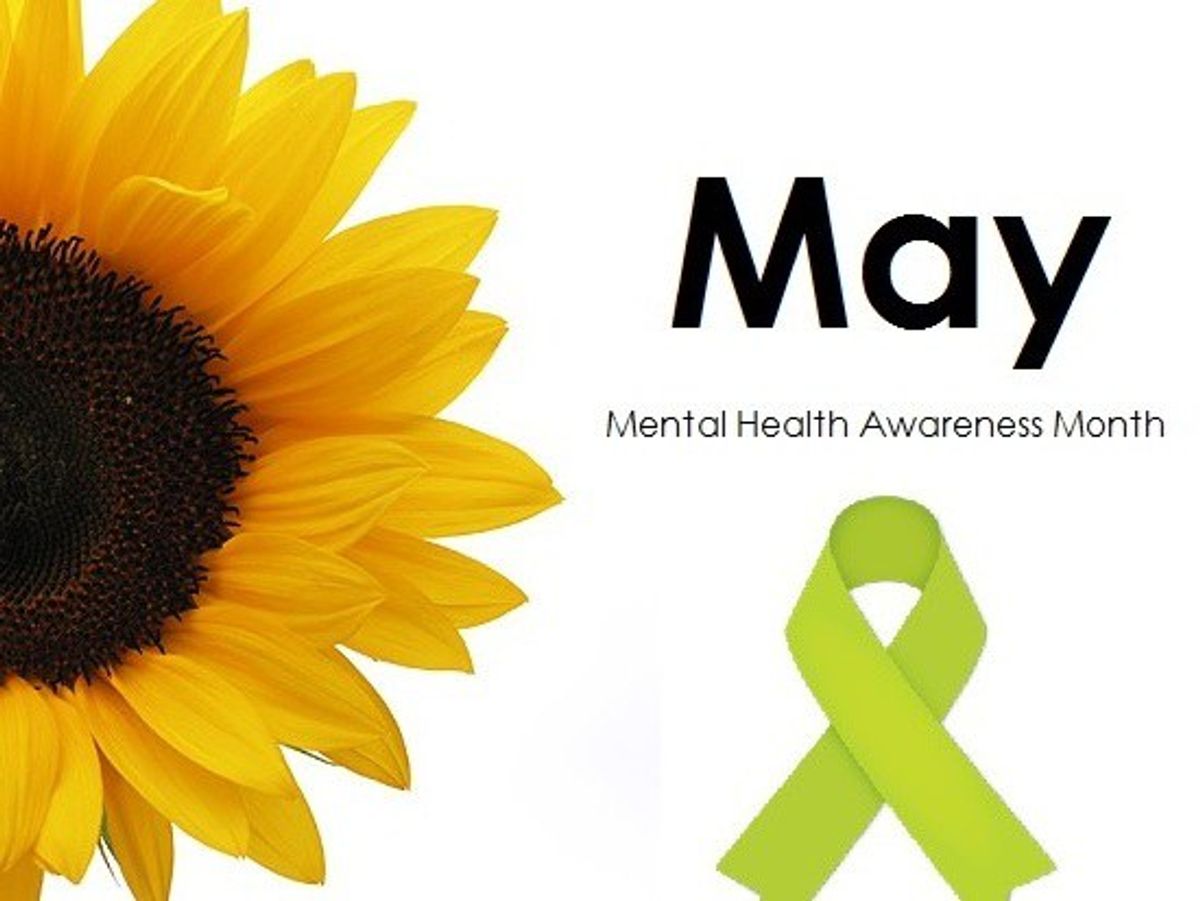 Wordpress
Odyssey recognizes that mental well-being is a huge component of physical wellness.
Our mission this month is to bring about awareness & normality to conversations around mental health from our community. Let's recognize the common symptoms and encourage the help needed without judgement or prejudice. Life's a tough journey, we are here for you and want to hear from you.
As the month of May begins, so does Mental Health Awareness Month. Anxiety, depression, bipolar mood disorder, eating disorders, and more affect millions of people in the United States alone every year. Out of those affected, only about one half seek some form of treatment.
I am very close to a lot of different people who struggle with depression and other forms of struggles with mental health. It is hard to see loved ones struggle from an illness that they cannot control, especially when all that you want them to know is how much you love and care for them.
Although I haven't exactly been very public about it, I've dealt with mild forms of depression, eating disorders and anxiety for a long time now. Recently, my eating disorders brought about a crisis that I wasn't necessarily looking for. Even though I don't talk about it very often, that doesn't mean that it isn't there.
I'm lucky enough to say that I'm much better now than I have been in the past. Contrary to some opinions, it's definitely not a problem that has a "quick fix."

Disorders like these don't just "go away." There's no age limit. Everything could be going smoothly in life, but that doesn't mean that these problems are simply going to disappear.
Struggles with mental health can't just be "swept under the rug," like a lot of people seem to believe. They are real, they are there, and they matter.
Do not diminish another person's anguish because you cannot see what they are going through. The mind can be a beautiful place, but it can also be torturous to many. You have no idea what another person is really thinking, so don't find it acceptable to demean them for what they have to say.
Do not ever call a victim of depression weak, because they are some of the strongest people to walk the planet. Every smile that they make is a moment in which they choose to let light into their lives. Every day that they wake up is another day that they choose to live.

Often, internal struggles are far more difficult to cope with than external. Whether they are open with you about their pain or not, let the people that you care about know that you are always there for them. Assure them that they have a shoulder to cry on, even on their toughest days.
Sometimes, the only thing that we can do is listen. Besides simply lending a helping hand, reach out with your heart as well. Listen to what they have to say. Listen to why they feel the way they do. As much as you would like to do for them, hearing what they have to say is among the most important initial steps.
Make yourself aware of mental health not just in May, but every day of the year. If you or someone close to you suffers from difficulties with mental health, just remember: "Tough days don't last -- tough people do."
Keep Reading...
Show less
Featured
When almost 70% of American women are a size 14 or bigger, movies like Dumplin' are ridiculously important, while movies like I Feel Pretty just feel ridiculous.
2782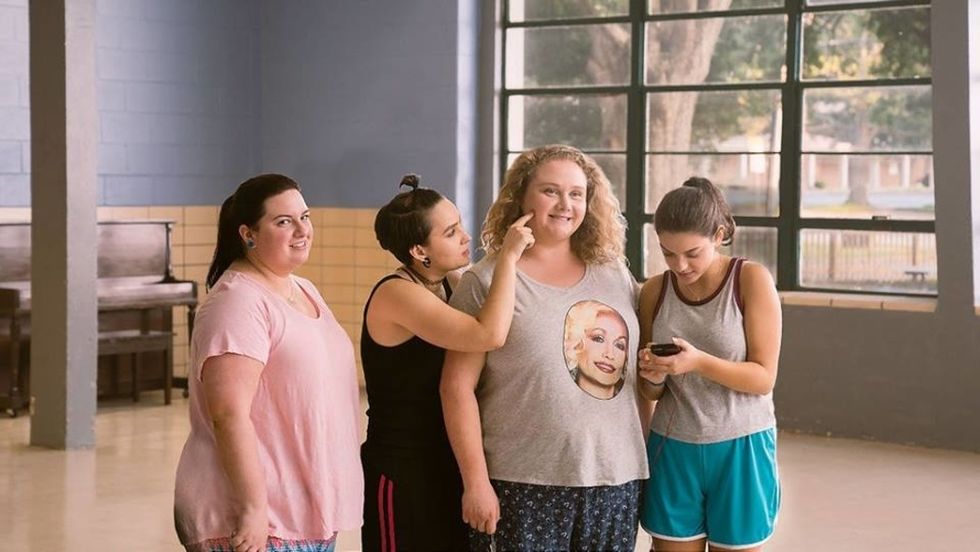 For as long as I can remember, I've been fat. The protagonists in the movies I've watched and the books I've read, however, have not been. . .
Luckily, that's starting to change.
On December 7, 2018, Netflix released Dumplin', an adorable, heartfelt teen movie based on Julie Murphy's YA novel about a plus-size girl who decides to enter a local pageant as a protest and instead inspires other outsiders to also enter the competition. I absolutely adore the book, it means a lot to me, so I was pretty nervous and excited about this film.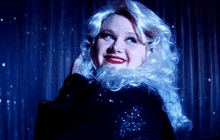 I didn't expect to sob through the entire film.

In my 24 years of life, I've never seen a girl in a movie or on television express the exact same fears and anxieties I've experienced because of my body. Willowdean is a confident girl who is generally comfortable with herself and her body, but she is aware of how other people view fat bodies and worries about that. For the first time, it seemed like a character on my television actually understood me - something that Netflix owed fat girls after the cruel dumpster fires that Insatiable and Sierra Burgess is a Loser were.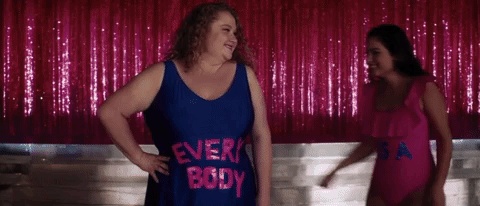 Perhaps the most amazing thing about this is that it's not ending with Dumplin'. Next year, Hulu is adapting the Lindy West memoir Shrill into an Aidy Bryant - driven comedy. Isn't It Romantic?, a romcom starring Rebel WIlson is set to release next year as well! And YA has recently been FULL of fat protagonists - Dumplin', The Upside of Unrequited, and Puddin' are just a few! The Summer of Jordi Perez (And the Best Burger in Los Angeles) not only features a fat protagonist, but Amy Spalding's book gives us a fat, gay, fashionable girl who has pink hair and isn't afraid to eat in Abby Ives!!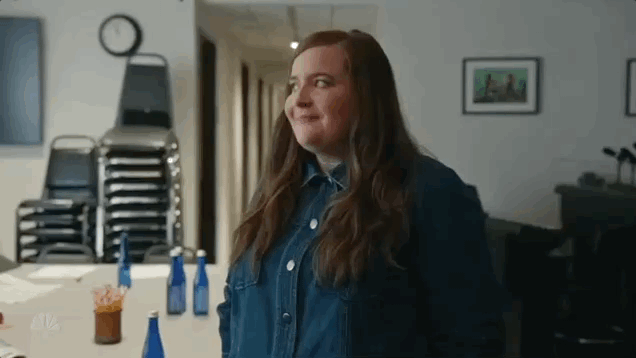 As body positivity inches closer to being the norm, pop culture seems to be evolving to attempt to accommodate this change a bit. They don't always get it right - like with Insatiable or Sierra Burgess - but when they DO, it's life changing for the girls who need it. Willowdean Dickson is the heroine I needed when I was a teenager. Hell, Abby Ives is a character I needed at the beginning of this year!

The thing is, people are sick of fatphobia. The average woman is a size 16! Stores like Torrid and Lane Bryant make it relatively easy for women of all sizes - not just straight sizes - to be fashionable and trendy! Like always, Hollywood is slow to catch up - I mean, we did have to suffer through Insatiable before we were blessed with Dumplin' - but at least now things are getting better. "Fat Monica" in Friends wouldn't cut it now, and creators and executives in the media industry finally seem to be catching onto that.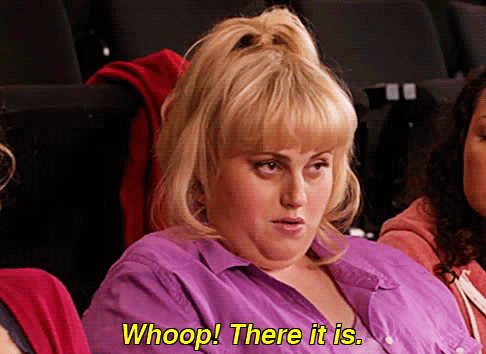 At the beginning of the year, Amy Schumer released a movie where her character was constantly called fat and ugly (two things Schumer definitely isn't), and she had to have a brain injury to realize she was actually beautiful. Now, we have Willowdean's brilliant confidence and organic journey towards self-acceptance in Dumplin'. The inclusion of bodies that are outside the usual idea of what is beautiful is a slow process, but it's ultimately a beautiful thing to witness.
Keep Reading...
Show less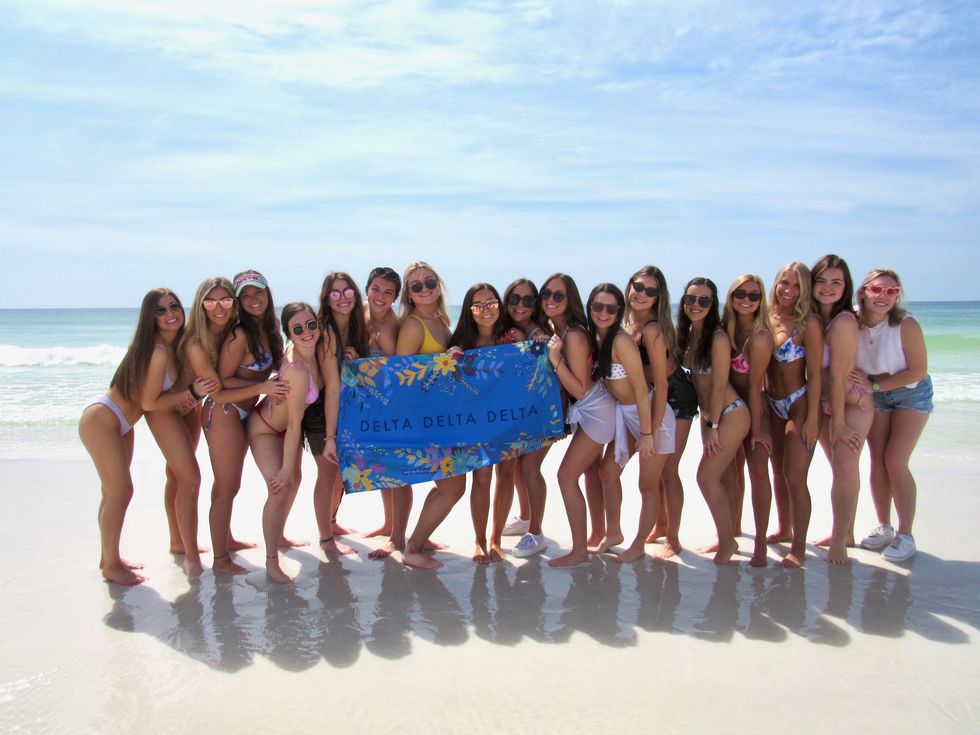 Quarantine inspired me to write about my freshman year to keep it positive and focus on all the good things I was able to experience this year! In this article, I will be talking about how I was able to make such amazing friends by simply putting myself out there and trying new things.
Starting in the fall I attended The University Of Oklahoma, I'm originally from Arlington, Texas, go, Cowboys, yay! Surprisingly even though I am not that far away, not many people from my school were attending OU in the fall so I was going to Norman with a fresh start basically. Obviously, for any incoming freshman reading this you always hear how scary it is to start out new and how to put yourself out there constantly. It's, of course, going to be scary when you are moving somewhere new and your normal is completely switched, instead of thinking about it in a nerve-racking way, try thinking to yourself to optimize your time you get to meet new people and grow. This is the mindset I tried to keep throughout my first year of college. From the start, I joined a sorority, which is a great way to meet new people. I applied for as many organizations as I could that I thought sounded interesting to me. I also reached out to people in any way I could to grow connections with people and make friendships! This is how I grew to meet my best friends. My first close friend at OU actually happened because of our moms they gave us each other's phone numbers weirdly enough. I reached out and texted Lauren, who is now one of my best friends. We went out together that night and hung out with so many different people including her roommate who is also one of my best friends now, and formed friendships by joining using through our sorority. If I would have never pushed myself to text her and reach out I would have never found such an amazing group of people who are consistently uplifting me.
They have gotten me through the hard parts of college which have been way more than expected, and have made so many of the tough times fun by them just being there. Throughout freshman year we have been inseparable and have had so many fun memories, From going through using together, to our random trips to Austin, and spring break in Destin, Florida, and can't forget our memorable bar nights. I will not take any of these moments for granted! Quarantine has inspired to not take any of the small moments with the people you love for granted. To my friends reading this, I love you all endlessly and can't wait for many more years of making stupid decisions with you all! Sorry for the sappiness quarantine got to me, Peace to a freshman year I would have never expected!
Keep Reading...
Show less
Featured
Both indoors and outdoors things to do in beautiful Myrtle Beach, South Carolina.
6572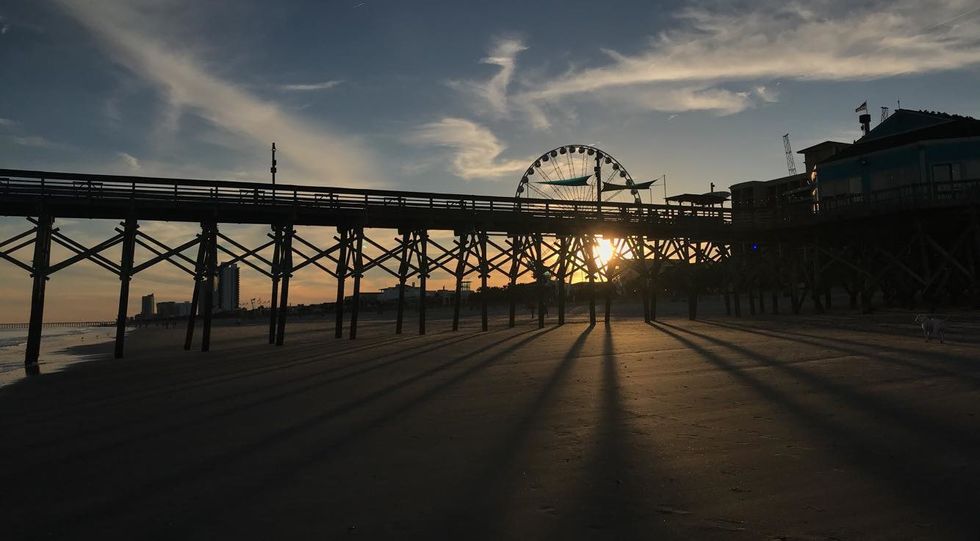 Dahlia DeHaan
In 2017, I moved to Myrtle Beach, South Carolina - one of the most touristy places on the East Coast. And ever since then, I've befriended locals and done some exploring on my own to discover new, fun things to do in Myrtle Beach. Here are just a few of my favorites.
Keep Reading...
Show less
Sports
The NBA Playoffs are here. It's kind of funny that my history kind of started out in the same place that basketball's did too.
7300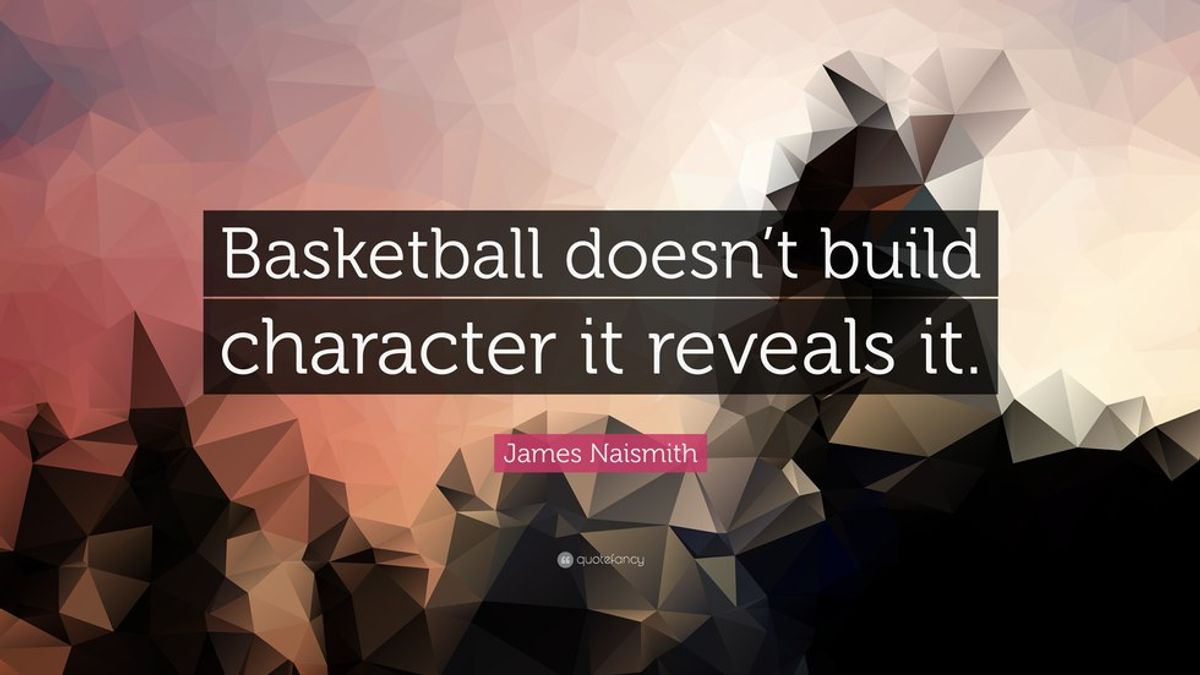 quotefancy.com
Basketball was originally created by James Naismith, a Presbyterian minister who taught P.E. at YMCA in Springfield, Massachusetts. He invented the new game to keep the young men occupied inside during the winter. Borrowing ideas from rugby and a game he used to play as a boy, "duck on the rock", he thought of nailing up boxes to throw a ball into. He couldn't find boxes so he used peach baskets instead. The rest of the rules he made up in about an hour.
His first rule was that the ball can be thrown in any direction with one or both hands. The second one was that the ball can be batted in any direction with one or both hands, but never with the fist. The third rule is that the player can't run with the ball and must throw it from the spot where he catches it. The ball must be held in or between the hands and the arms or body must not be used for holding it. He also said no shouldering, holding, pushing, striking, or tripping an opponent.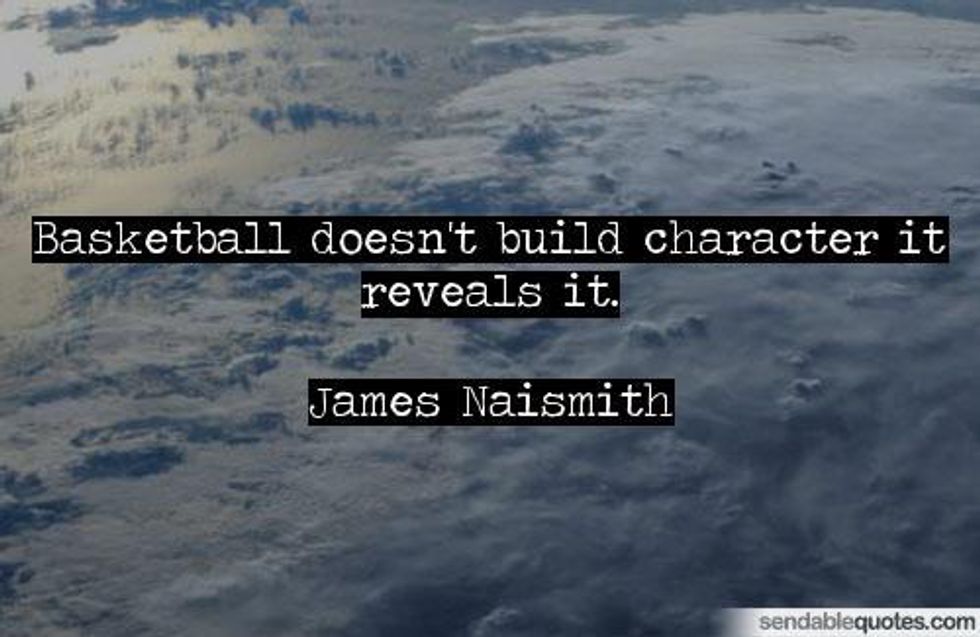 Naismith defined a foul as striking the ball with the fist. And if one of the teams made three consecutive fouls, it's a goal for the opponents. The eighth rule is that a goal shall be made when the ball is thrown or batted from the ground into the basket and stays there. When the ball goes out of bounds, it can be thrown into the field and played by the first person touching it. The umpire worked with the referee and his job was to judge and note fouls, so he could tell the referee when three consecutive fouls have been made. Another role the referee had was to judge the ball and decide when the play was in bounds, which side it belongs to, and keep time. Naismith decided that the game should have two 15-minute halves, with a five-minute rest between. And the last rule was that the side scoring the most goals in the time limit would be declared the winner.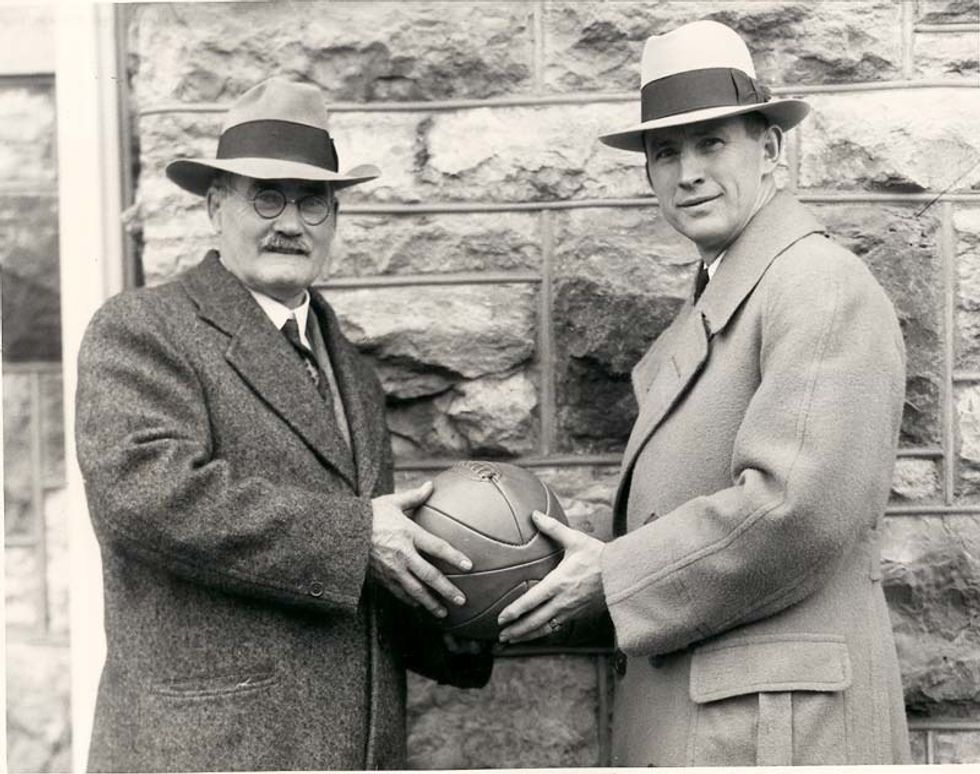 The game caught on quickly because graduates of YMCA traveled widely and it was a simple game to play indoors during the cold winter. Naismith trained the first great college basketball coach, Forrest "Phog" Allen, who played for him at the University of Kansas and won 771 games as a coach himself. One of Allen's star players was Wilt Chamberlain, who became one of professional basketball's first superstars. At one game, he scored 100 points himself.
In 1898, the first professional basketball league was formed. Players earned $2.50 for home games and $1.25 for games on the road. Starting in 1994, Juwan Howard, a star player for the Washington Bullets (Wizards now), had competing offers of more than $100 million over seven seasons. Several of the National Basketball Association teams have foreign players, who return home to represent their native countries in the Olympic Games. The team of top American professional basketball players is called the Dream Team, representing the United States in recent Olympic Games. Becoming more popular internationally, Argentina won gold in basketball in 2004, the first time a Latin American country won the basketball honor.
I think it is really cool that the game started with KU basically, because that is where I'm from and I grew up in Kansas City. My dad is actually an alumni of KU, but he never played basketball with them. He loves playing pick-up games with me, and since he didn't have any sons, I was the one he taught. I grew up playing basketball on club teams, but never at school.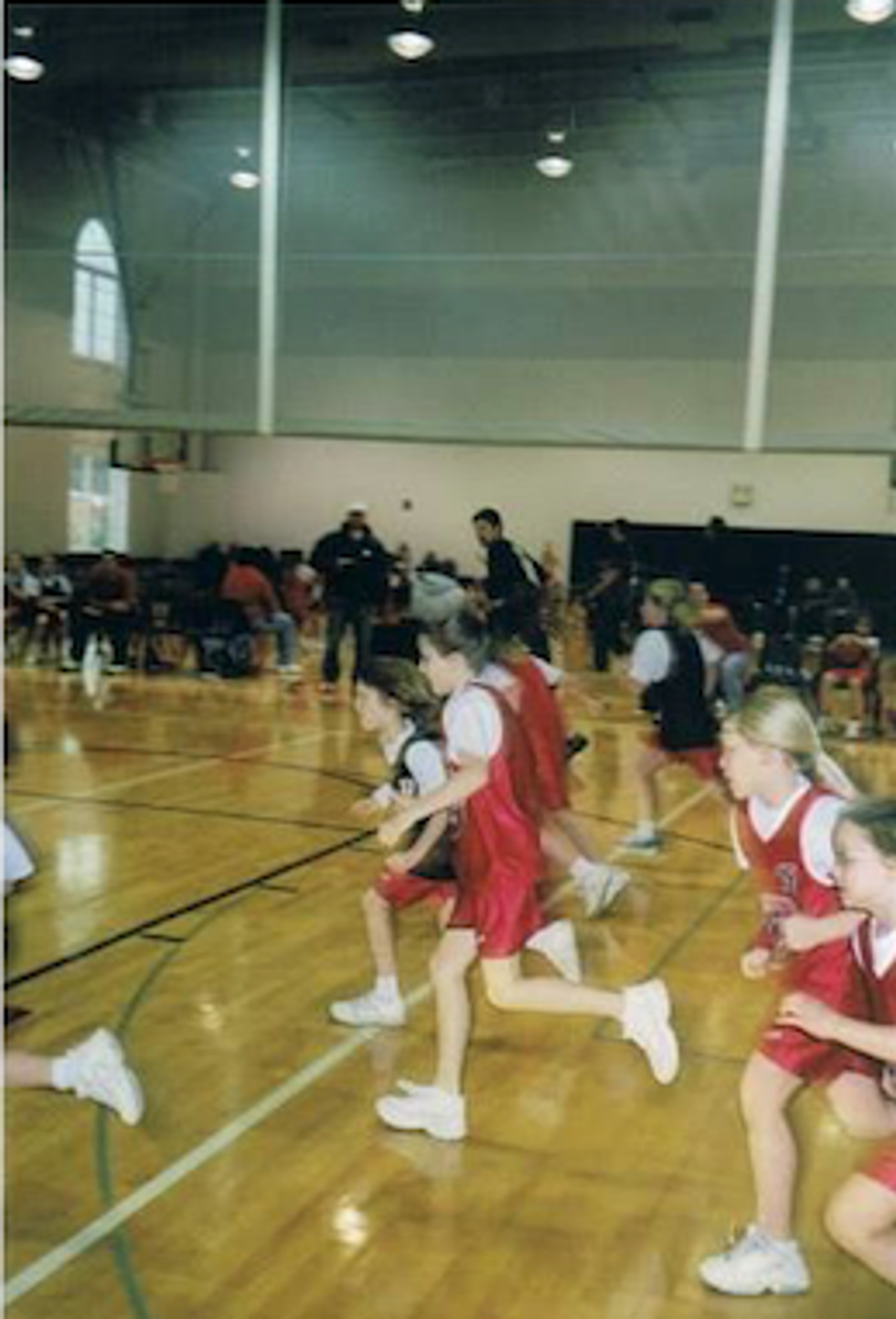 Me playing basketball in 3rd grade, 2003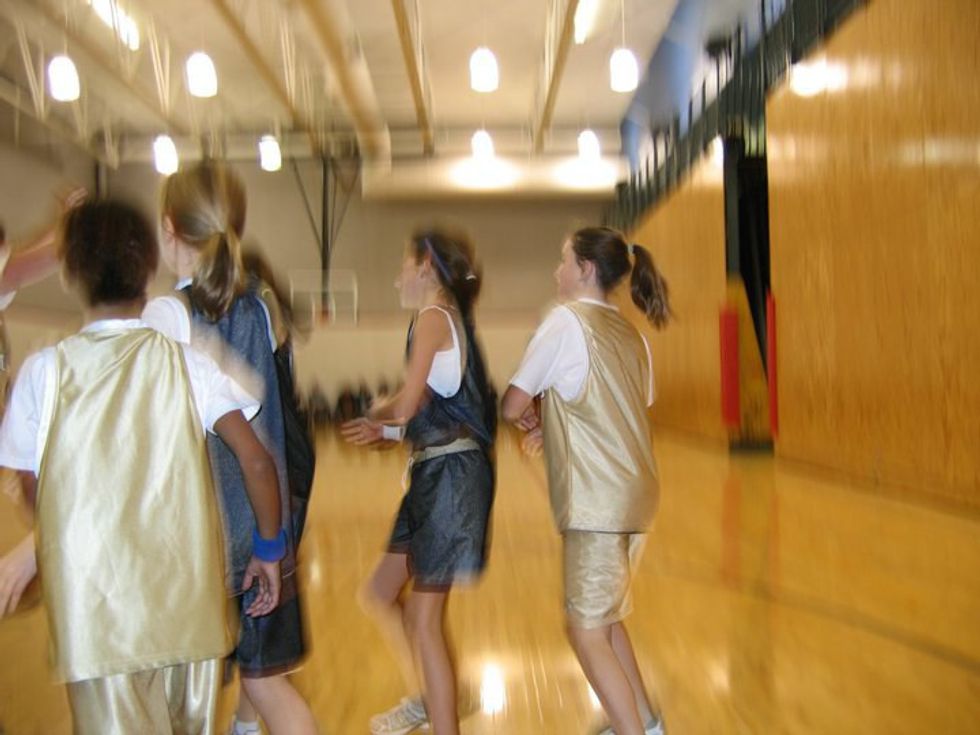 Playing basketball in 6th grade, 2007
And I actually always hated going to watch basketball games because I just wanted to be on the court myself playing. I remember going to a lot of Midamerica Nazarene University home games because many of the alumni went and brought their kids. It's kind of funny that my history kind of started out in the same place that basketball's did too.
Keep Reading...
Show less
Subscribe to Our Newsletter