Everyone needs a little happiness in their life, and one of the things that brings joy into my life is YouTube. There are tons of different creators on YouTube, all of which have their own unique style. All YouTubers aim to connect with their audience and make them smile, and here are just a few of the ones that I watch to make my day better.
1. Liza Koshy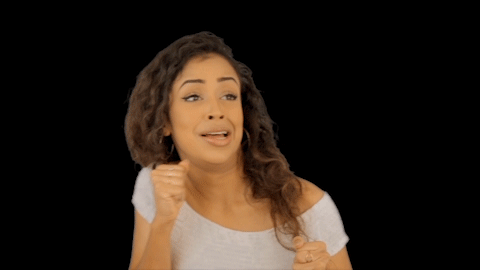 Liza is probably one of the fastest growing YouTubers fan base wise, and she 100% deserves it. She is absolutely hilarious and puts such amazing effort into all of her videos. She does a range of characters and different voices that create such an outstanding experience for all of her viewers. Plus she makes a lot of puns, which I always appreciate.
2. Peter Hollens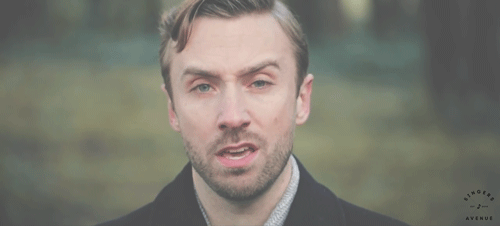 Peter has one of those voices that is only possible as a gift from God. He does all of his music only using sounds produced by the human mouth, with some claps thrown in every once in a while. His voice is so beautiful, and he does such a large range of musical styles that there is something for everyone! Also his wife Evynne is also a singer, so subscribing to both you get double the musical goodness!
3. Tessa Netting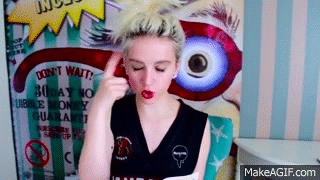 Tessa is a YouTuber that I was obsessed with in high school, and she is coming back onto the YouTube scene for me. She is an absolute fanatic about anything that could be labeled geeky, and that is why her audience adores her so much. She is extremely quirky and fun, and can always bring a smile to my face, regardless of the day I am having. She was also on the show Bunk'd on Disney Channel for a while, so you might recognize her already!
4. Philip DeFranco with The Philip DeFranco Show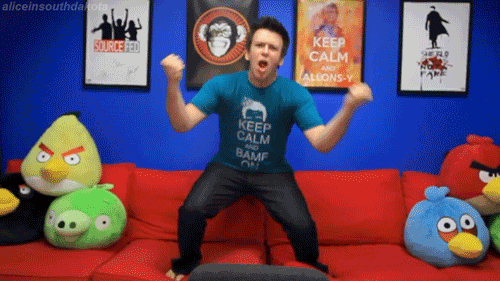 As a history education major, I find all news very interesting and understand the importance of it every day. However, with all of this "fake news" going on, it can be hard to really know what is actually important for me to know about what is going on across the world. The Philip DeFranco show is definitely one of my favorites, and probably the only creator that I actually watch every video of. He is definitely the person for you to watch if you want an overall balanced view of the world, as he attempts to stay neutral on all topics, and he does it in a fun and entertaining way. 10/10 would recommend.
5. Dodie Clark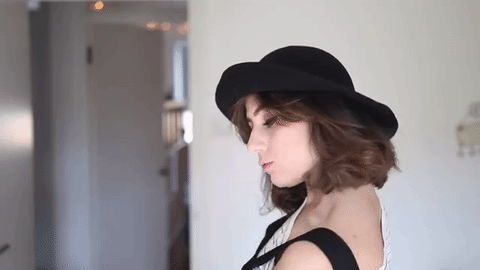 Another music creator, however, Dodie is also so much more than that. She is a thoughtful and caring person, who really works to connect with her audience. Dodie brings such a unique perspective to the world, and I think that everyone should appreciate the sincerity and rawness she puts into her videos.
6. Scott Hoying and Mitch Grassi aka Superfruit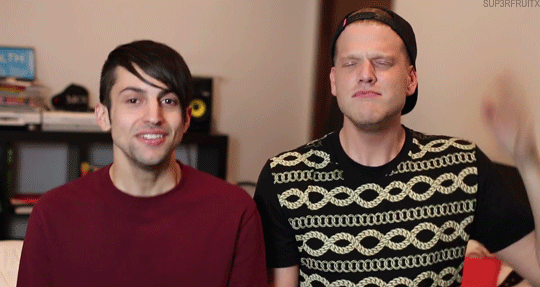 If you are a fan of the amazing group Pentatonix, then you will love this duo! Scott and Mitch are both members of Pentatonix, but their channel is so much more than only music! While they are still creating music on this channel, they also make vlogs, do goofy videos, and is an overall really fun way to connect with their fans from their group, but also be able to do their own thing as well.
7. Jenna Marbles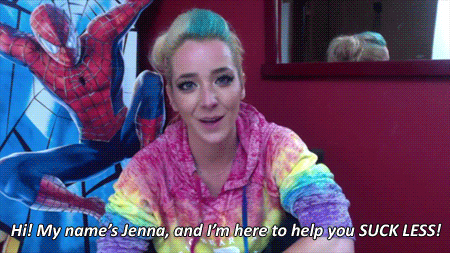 Jenna is one of the OG creators that I started watching way back when I was in middle school. She is still making hilarious videos even today in 2017 and has definitely not slowed down. She has an amazing 17 million subscribers, due to her fabulous dogs, and her hilarious sense of humor. Her videos are purely Jenna doing whatever she wants to do that day, which results in many random videos, usually featuring her boyfriend as well. Jenna's videos never fail to make me laugh and forget about whatever problems I have for 15 minutes, which makes her one of my favorite YouTubers of all time.
8. Walk Off The Earth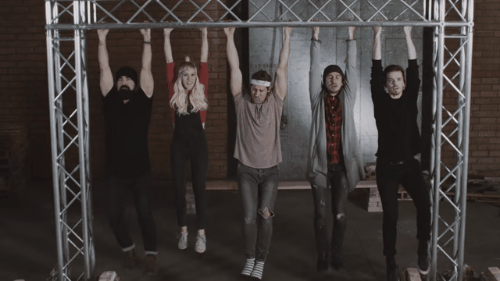 WOTE is 100% my favorite band on the face of the planet. The entire group is just so creative, playing tons of different instruments, to the opposite, where all five of them will play just one guitar at the same time. All of their videos always go above and beyond, as they hang from beams while singing, play bells and ukeleles, all while doing it in one take. They do covers, but they also make their own original and fantastic music that I believe anyone with ears would like. I highly recommend that everyone would check them out, as they bring such a light into my life.
9. The Hillywood Show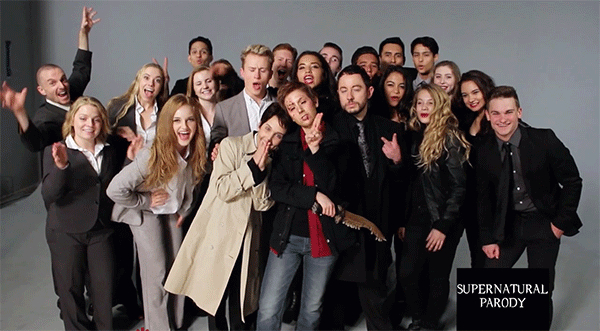 Sisters Hannah and Hilly Hindi make amazing parodies of pop culture, connecting them with popular songs of today, in a way that is so accurate it is scary. Hilly can take on any character thrown at her, from Harley Quinn to Dean Winchester, showing how their production level is so high quality, as they replicate scenes of movies or shows shot for shot to really recreate whatever they are parodying. While this is another channel with a lot of nerdiness behind it, the production value is out of this world, and the work they put into their videos is something that everyone should experience.