These are the five essential wardrobe pieces that you have to add to your spring closet. Check out the new trends, classic staples and styles that are coming back from a few decades ago.
1. Embroidered Jeans
Embroidered jeans are a classic spring style. From embroidered flowers to birds, they are a must. The best embroidered jeans are colorful with fun patterns and a light wash. Pair embroidered jeans with a color block top or plain white T, and you are ready for spring. Embroidered jeans are great if you want to wear something casual yet chic at the same time—minimal effort for maximum fashion.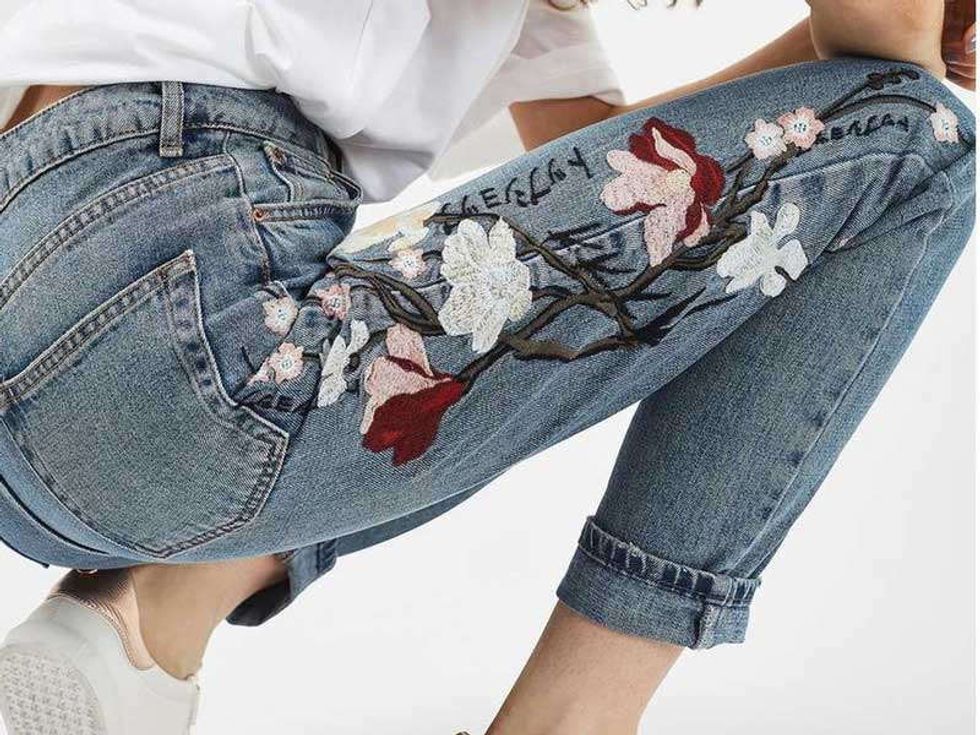 2. Long Shorts
Long shorts are a trend new to 2018. As seen on the Kardashians, long shorts that reach just above the knee cap are in style this spring. Often fashion statements like these come back in style, resembling Bermuda shorts, but in a chicer style like jeans or cotton. Check out some trendy, long jean shorts at fashionnova.com.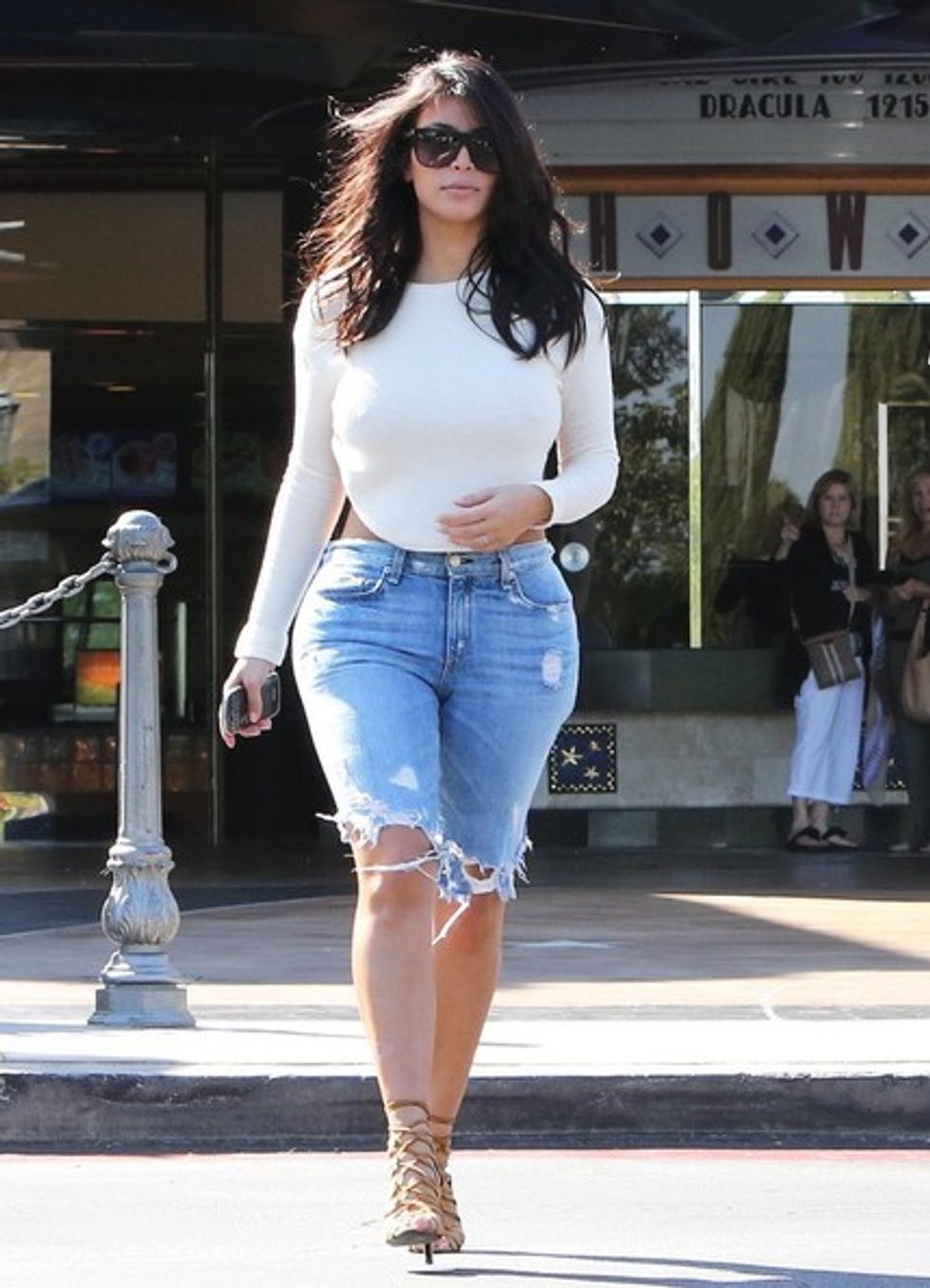 3. Graphic Bags
Graphic bags are the new "it bag." Remember the bucket bag trend? Graphic bags are even better, popping with spring colors and textural florals. They are perfect to match with a fit and flare dress or jeans. Bring your graphic bag to brunch with you, or even to a job interview; they can be professional in the right print. Kate Spade is a statement designer for floral print handbags and graphic backpacks. Check out the graphic bag trend at department stores like Lord and Taylor and Macy's.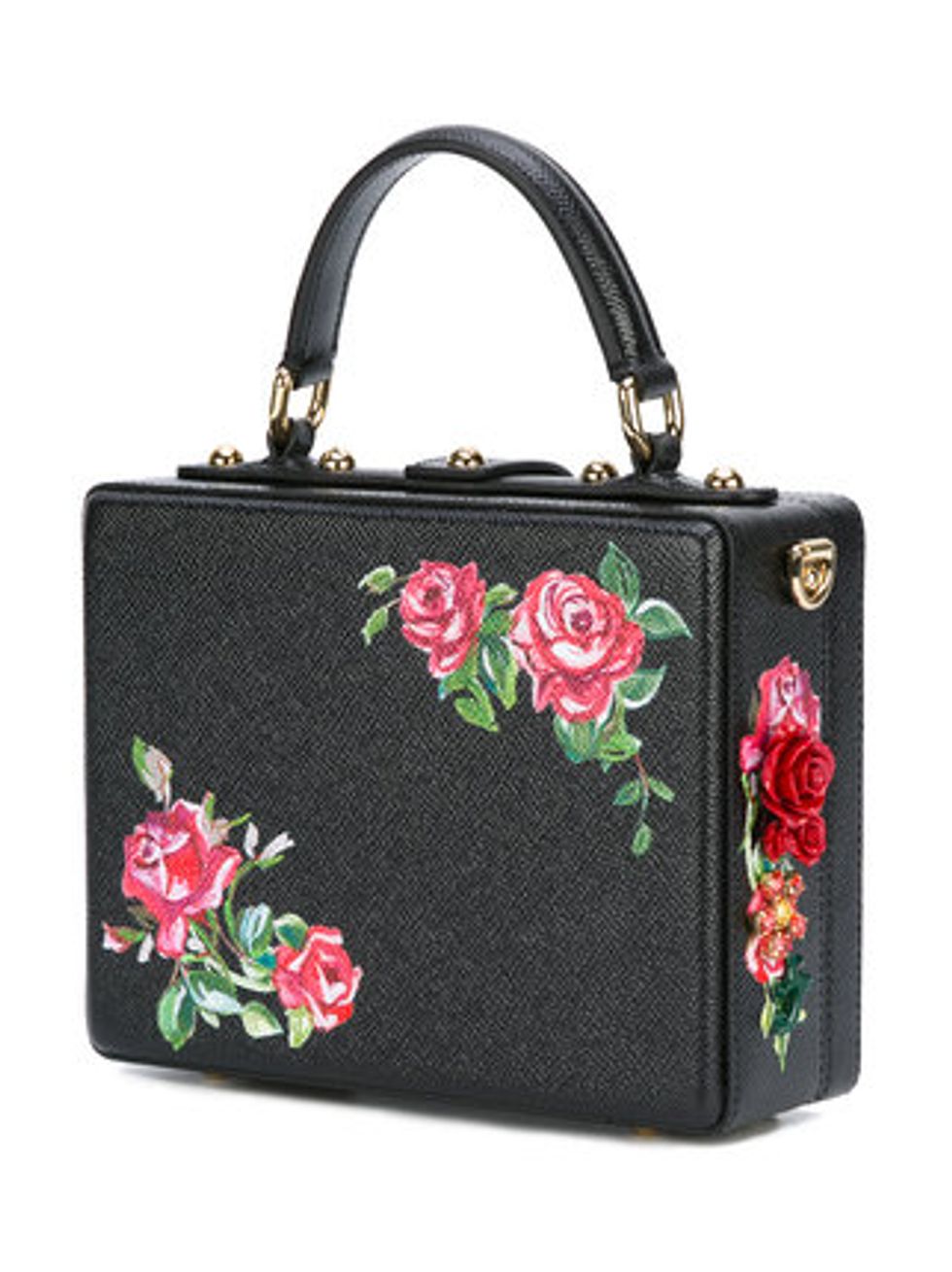 4. Striped Pants
Striped pants are a key trend to add to your spring wardrobe. Flowy, bootcut pants or culottes with black/blue and white thin stripes are the go-to business casual, cool girl pants of the season. They are casual yet trendy at the same time; they portray the message of effortless fashion while still being stylish. Pair these pants with white Vans or Sam Smith sneakers and you are on point. Get your relaxed striped pants at fashionnova or forever 21.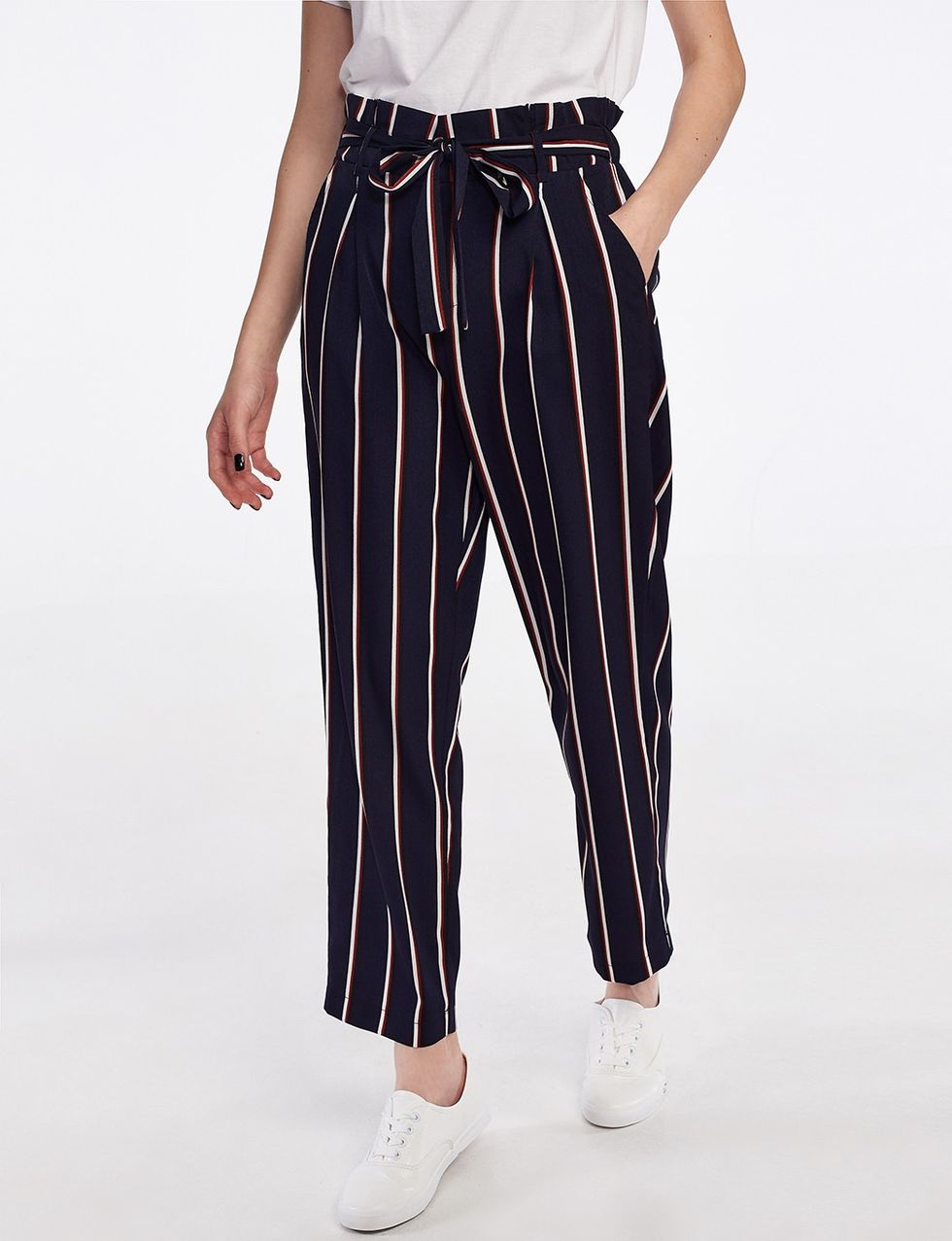 5. Strappy Heels
You can never go wrong with strappy heels. Whether they are suede or lace-ups, strappy heels match with everything. They are a classic staple and can be paired with jeans, a dress or a jumpsuit. Wear them to a wedding, on a date, or just hanging out with friends because they can be casual but cute at the same time. Find your perfect pair at Lulu's or thereddressboutique just in time for spring.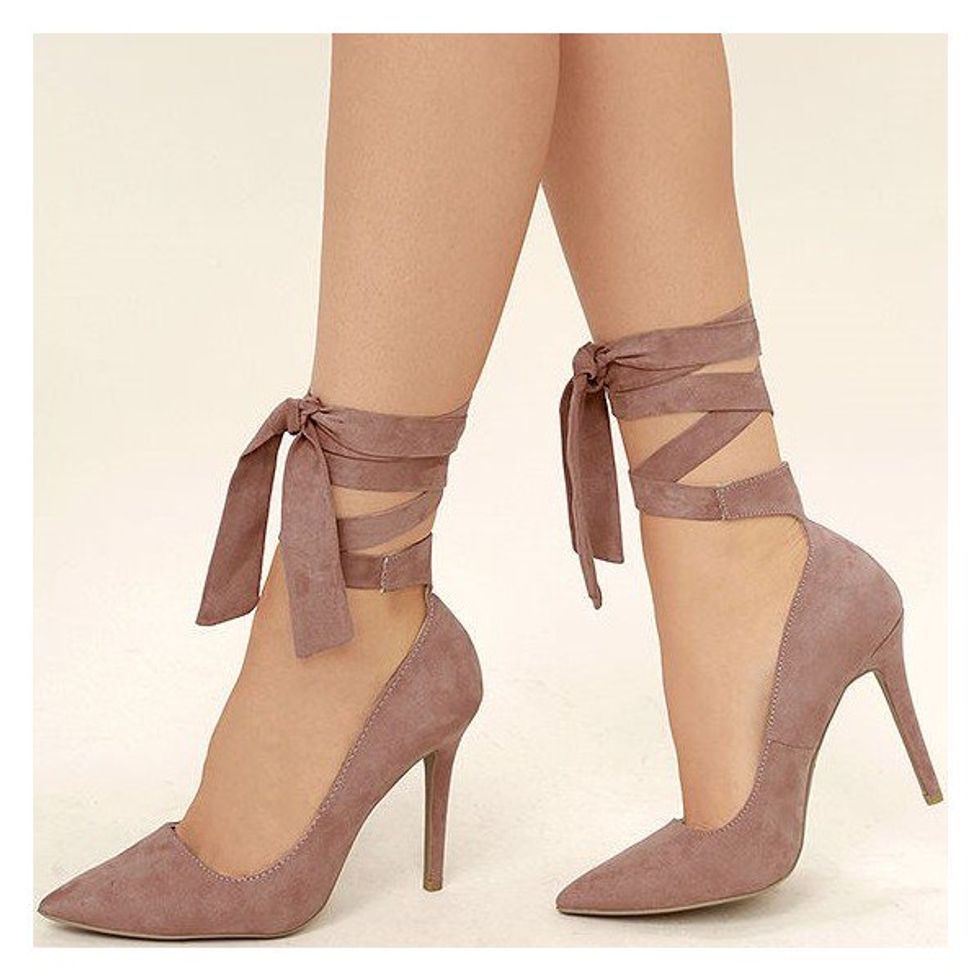 Catch me wearing all of these trends this spring. Add these five new trends to your closet and you will be an unstoppable fashion icon. Embrace the warm weather and rock these five essential wardrobe pieces to add to your spring closet… and maybe summer.