Cheers to formal szn, everyone!
Towards the end of the semester, each semester, there are hundreds of girls scrambling to find the best formal dress they could find. The best part of the spring semester is that it's finally getting warm enough to wear a dress again, and the fashion world is thrilled about that - so there are so many options out there. This particular spring season, colors are huge. Between Spring pastels, vibrant brights, and sophisticated white, there is a wide range of dresses in all different styles.
Don't have enough time to spend the afternoon searching for that perfect dress! Check out this article on the best places to shop online for a formal dress, all of which have a long list of dresses with different styles, silhouettes/fit, and your choice of color. Plus, many of these websites offer sales and discounts 90% of the time, which everyone is thrilled about.
Want to look chic and fabulous? Want to look bold and sexy? Here are 7 different dress ideas for you for the Spring 2018 formal season, ALL under $100.
Happy shopping!
Dress #1: Pure White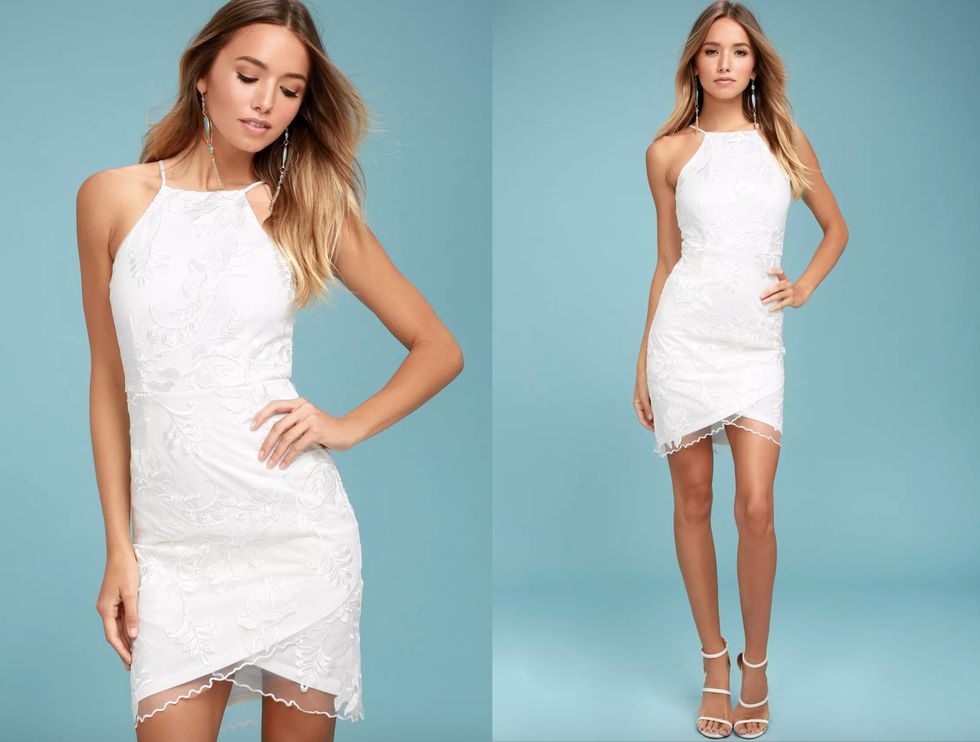 Lulus | In The Moment Embroidered Dress | $61.00
Dress #2: Pinkalicious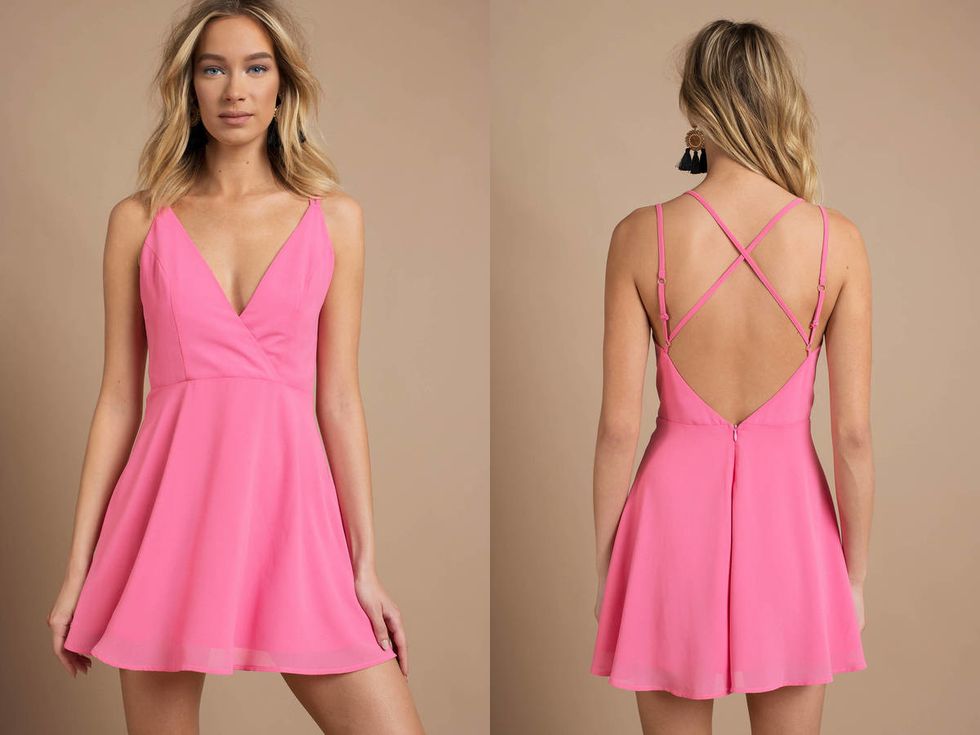 Tobi | Casey Pink Cross Back Skater Dress | NOW $29.00
Dress #3: Floral & Satin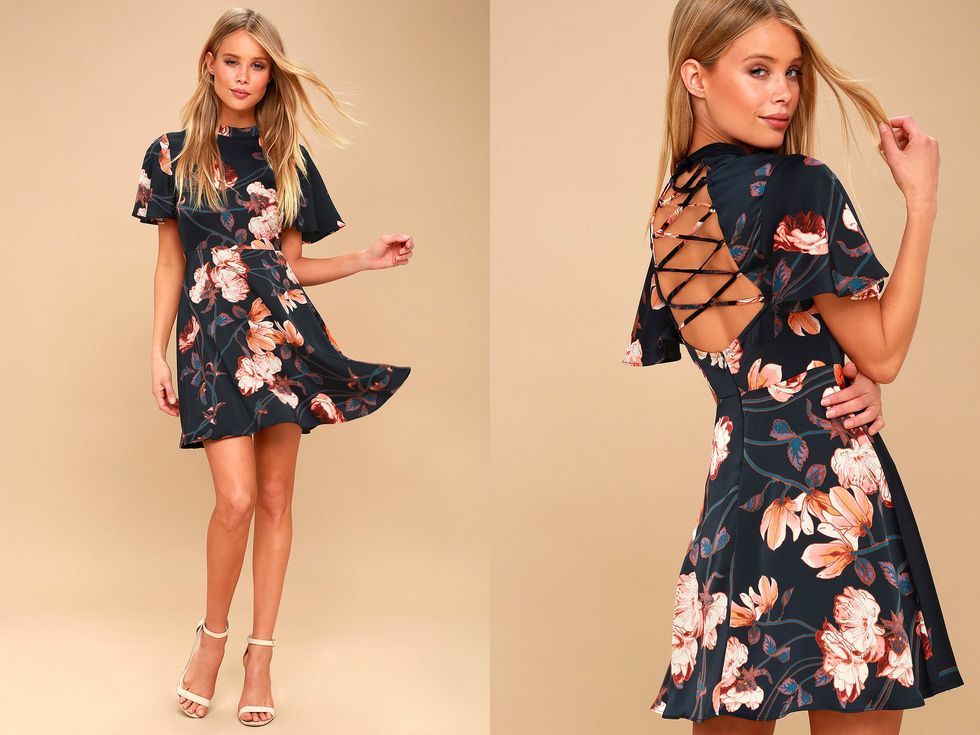 Lulus | Jasmine Midnight Blue Floral Print Satin Skater Dress | $90.00
Dress #4: Elegant Blush Pink and White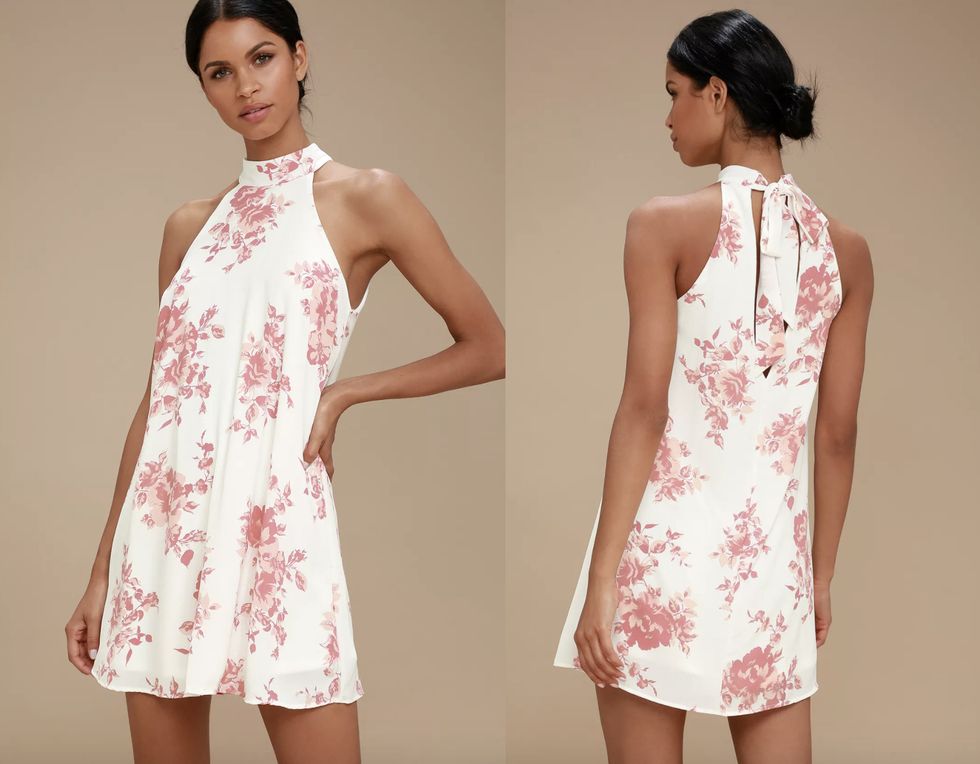 Lulus | Darling Dearest Blush Pink and White Floral Print Swing Dress | $49.00
Dress #5: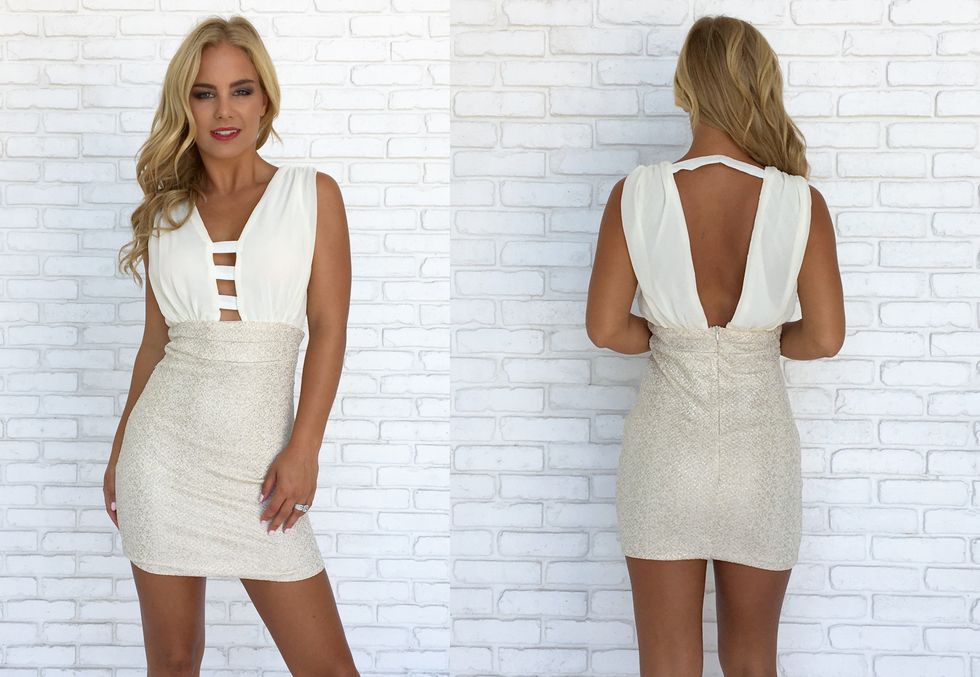 Dainty Hooligan | Radiance Bodycon Dress in Ivory | $34.99
Dress #6: Mauve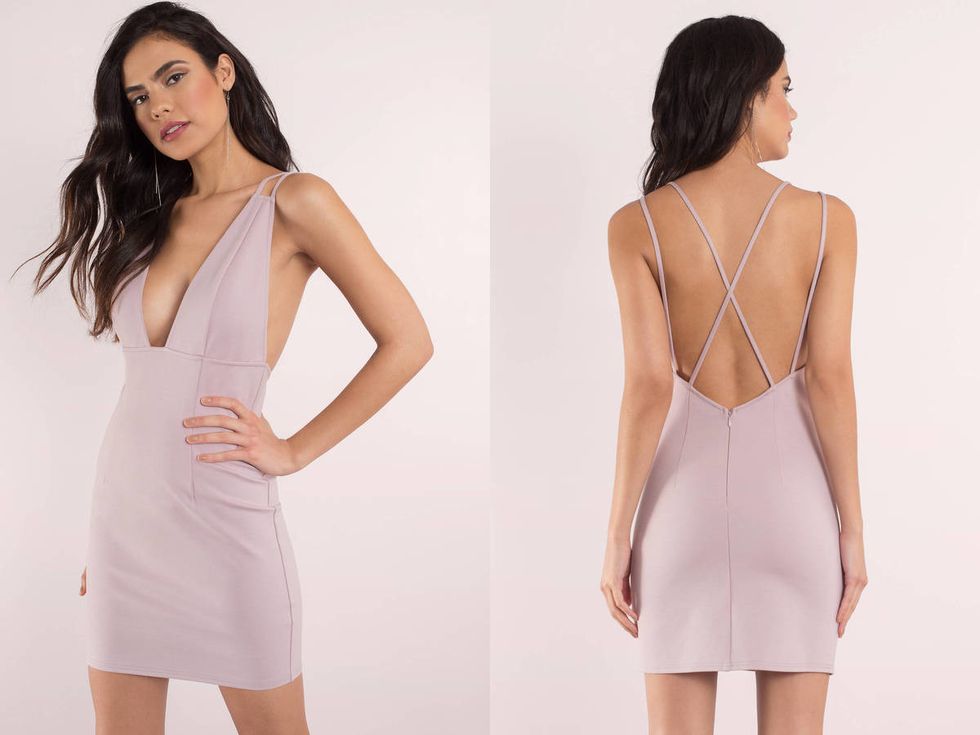 Tobi | Out I Go Mauve Bodycon Dress | NOW $33.00
Dress #7: Red Hot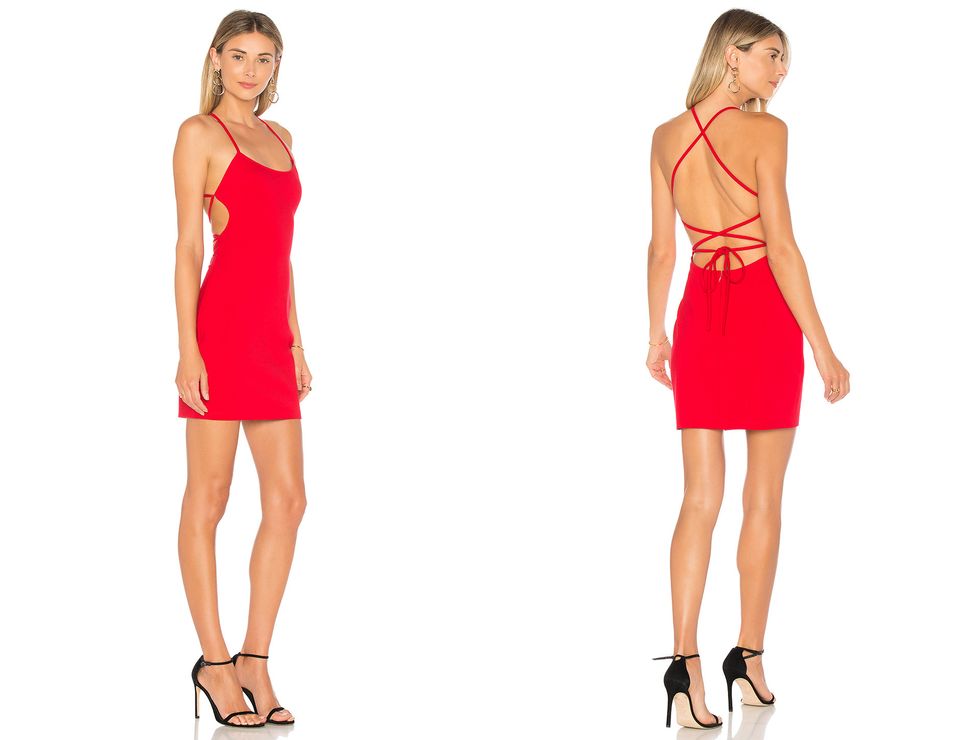 REVOLVE x by the way. | Solene Backless Mini Dress | $66.00