The most wonderful time of the year is upon us... the Christmas season. Cue the snow, bells, and bright lights. Although the Christmas season is by far one of the best times, it can easily fly by leaving you wondering where the time went come the morning of December 26th. Seize the Christmas season this year by checking off all of the boxes on this bucket list. It is never too cold or late to get in the spirit. Time to be merry! Do one or all of these things and I can promise that you won't be having a Blue Christmas.
1. Decorate

Early. I know it seems like you are forgetting about Thanksgiving all too soon, but Christmas decorations are some of the best and the Christmas season is short. Enjoy them while you can! Hang that wreath, light that tree, and put up those stockings.
2. Plan your gifts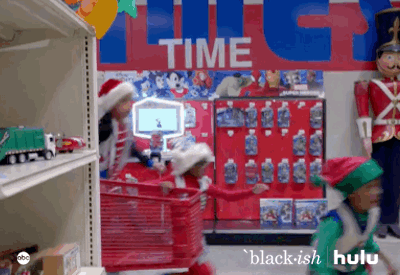 There is nothing worse than last minute gifts. Not only are they more expensive without all of those early bird sales, but are less thoughtful the longer you wait. Plan your gifts and start shopping.
3. And wrap them!
Forget the pre-made bows and bags. Wrap all of your gifts this year. That little touch goes a long way and makes for a nice view under the tree. If you don't know how, here you go.
4. Commit to the 25 Days of Christmas
The line-up is out. Put a movie on your to do list everyday and you will accomplish at least one productive thing each day, guaranteed.
5. Make a Christmas playlist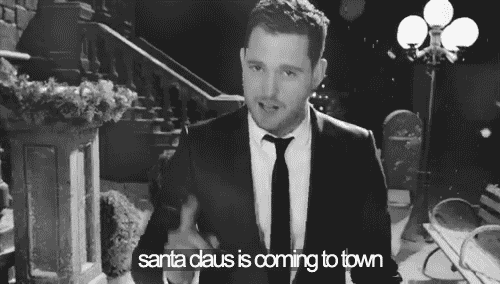 Gather all of your favorite albums and songs, make a playlist, and put it on repeat. There are only a few weeks out of the year that it is acceptable to jam to Christmas tunes, so make it worth it! A little Christmas music, goes a long way on those cold December days.
6. Get an advent calendar
And keep up with it! ~Treat yoself~ with a daily piece of chocolate and challenge yourself to not skip a day.
7. Bake tons of cookies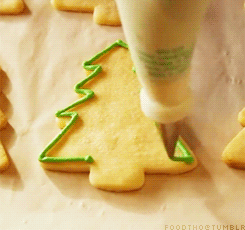 Gingerbread, sugar, chocolate chip, the list goes on. They don't call them Christmas cookies for no reason. This holiday has some of the best cookies and calls for lots of them, so get to baking! A cookie a day will leave you with batches to enjoy come the holiday.
8. Go cruising for Christmas
Drive around with some hot chocolate and look at the decorations that the nearby neighborhoods have to offer. Don't forget the tunes and you are in for a ride almost as good as a trip in Santa's sleigh.
And sprinkle it all over your front lawn. You don't have to be little kid to find the magic in this one.
10. Have a cookie exchange
Get all of your friends together to exchange cookies (and more importantly) laughs, stories, and new memories. Get boxes for all people attending to take whatever cookies that they want.
11. Decorate a gingerbread house
Nothing gets you more in the spirit than this.
12. Go sledding

ideas are endless. Promise.
15. Get matching Christmas PJs
Christmas morning with matching pajamas is the best tradition.
16. Kiss under the mistletoe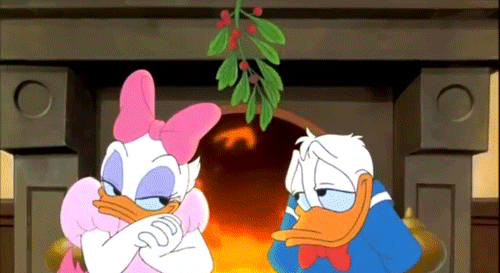 Whether it be a family member or significant other, make a memory under the mistletoe this year.
17. Light a seasonal candle
Cinnamon, pine, whatever it may be find your favorite Christmas candle.
18. Surround yourself with family and friends
Christmas season and all of these activities are best spent with loved ones. Grab your loved ones and get into the spirit.
19. Make your own traditions
If none of these options get you into that festive mood, make your own Christmas traditions! Every family has theirs, find yours or continue your old ones to guarantee yet another successful Christmas season.
---
If you are able to complete this entire bucket list before the 25th, then you earned elf status. If not, it's still okay! Whatever it takes to get into that Christmas spirit... And if you're wondering where I'll be these next few weeks, you can find me completing my Official Christmas Bucket List.