Let's face it, in the wake of Hollywood's wave of sexual assault allegations, and the purge of problematic powerhouses such as Harvey Weinstein. We as a county are also experiencing a wave of unity and women's empowerment stronger than one of which any millennial has ever seen in their lifetime.
This movement is being pushed by women and supporters of all types, backgrounds, and races, so let's take some time to recognize some of the up and coming powerhouse women of color who are making their mark on Hollywood.
1. Yara Shahidi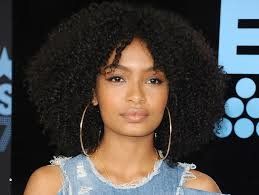 At age 17, the Minnesota actress has made quite a name for herself. An American actress of African-American, Choctaw and Iranian-American decent, the powerhouse actress is most well known for her breakthrough role as "Zoey" on the ABC hit show, "Black-ish". Shahidi first got her in tv at age 6, starring in commercials for companies like Target, and The Children's Place. Making her movie debut in 2009 in the movie "Imagine That" with Eddie Murphy, Shahidi hit the ground running and has never looked back. Set to attend Harvard University in the coming years, Shahidi's newest project is called "Grown-ish", a spin-off to her role in "Black-ish" that premiered January 3, 2018 on Freeform.
2. Naomi Scott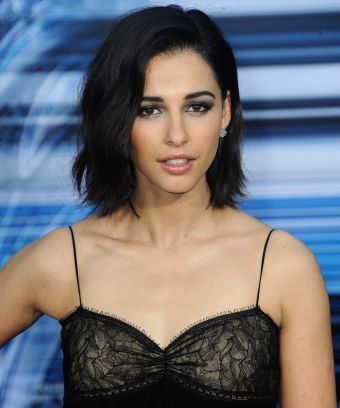 This 24-year old British actress of Indian descent made her way onto the television scene in 2008 on the Disney Channel UK show, "Love Bites", that ran until 2009. Years later she made her US debut alongside Bridgit Mendler in the Disney Channel Original Movie "Lemonade Mouth". Since then we've seen her grace the big screen in a thing from recurring roles like in the former British tv show Lewis, to playing the Pink Ranger in 2017's Power Rangers Movie, and has recently been cast as Princess Jasmine in the 2019 "Aladdin" reboot.
3. Chloe and Halle Bailey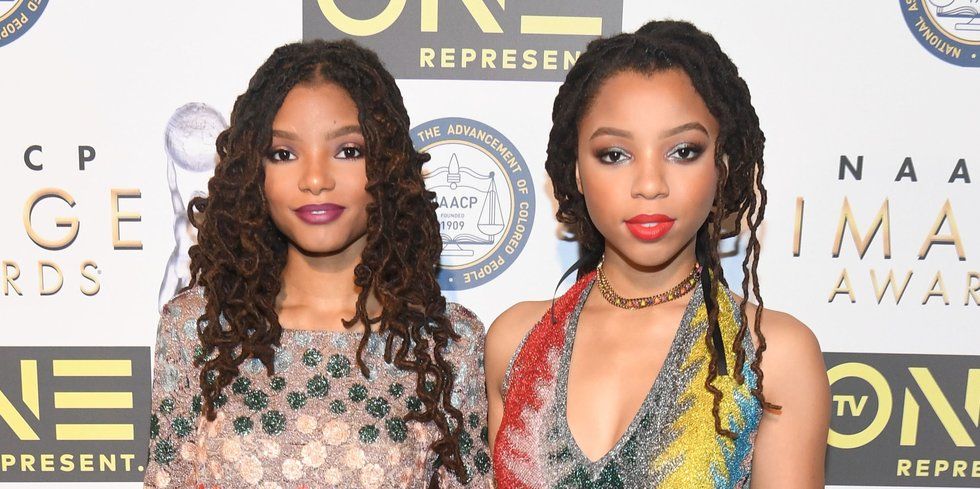 These two powerhouse voices got their start on YouTube, singing covers of songs like Beyoncé's "Pretty Hurts" which first got them the attention of Beyoncé herself, and Parkwood Entertainment in 2013. Since then the sisters have made their way off of YouTube and onto the screen, appearing in multiple small roles in Disney Channel Movies like "Let It Shine", and tv shows like Austin and Ally, with their voices making their way onto soundtracks from hit series like Insecure and the Netflix Original Series, "Dear White People". Now at the ages of 17 and 18 the Bailey sisters play recurring characters Jazlyn and Skylar on the new Freeform show, "Grown-ish" as well as appear on one of the tracks for the series.
4. Kelly Marie Tran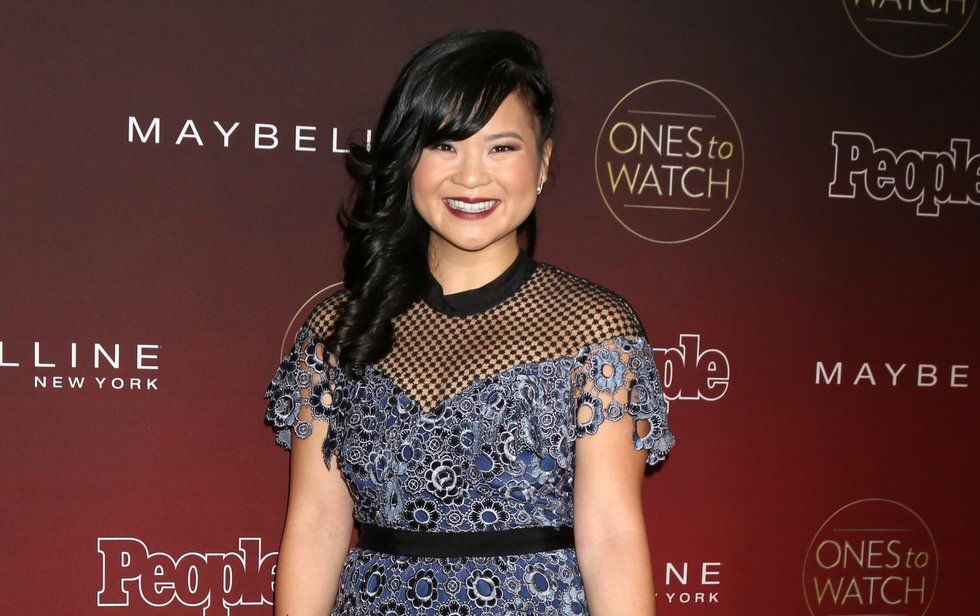 Taking the spot of the oldest lady on this list, at age 29 the American native, of Vietnamese descent didn't make her way onto the small screen until 2011, appearing in short films like "Untouchable", and making a cameo in the tv show Indie Girl. The improv comic's first recurring role came in 2013 playing the role of Kelly in the tv series "Ladies Like Us". Since then she's made her mark on Hollywood comedy scene appearing in multiple comedy shows, like 2015s "Comedy Bang! Bang!" and 2016s "Sing It!" Most recently in 2017 she graced the big screen with the role of Rose Tico in the film "Star Wars: The Last Jedi".
5. Amandla Stenberg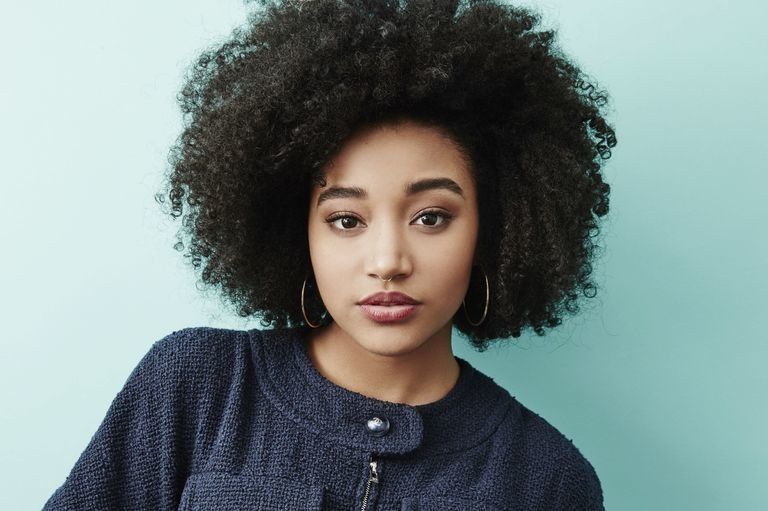 The 19-year-old social media presence, and recipient of the 2015 "Feminist of the Year" award made her small screen debut at the tender age of 4, acting as a catalog model for Disney, and appearing in commercials for companies such as Boeing. In 2012 the actress of African-American and Danish appeared in her breakthrough big screen role as Rue, in "The Hunger Games". Since then the multi-talented teenager has voiced Bia in Rio 2, co-written a comic book, dropped an EP with Zander Hawley, and been named "one of the most incendiary voices of her generation" by Dazed magazine. As well as recently appearing in the 2017 romantic drama "Everything, Everything" Stenberg is also set to appear in the films "Where Hands Touch", "The Darkest Minds", and "The Hate U Give" all set to premiere in 2018. WOW.
6. Sasha Lane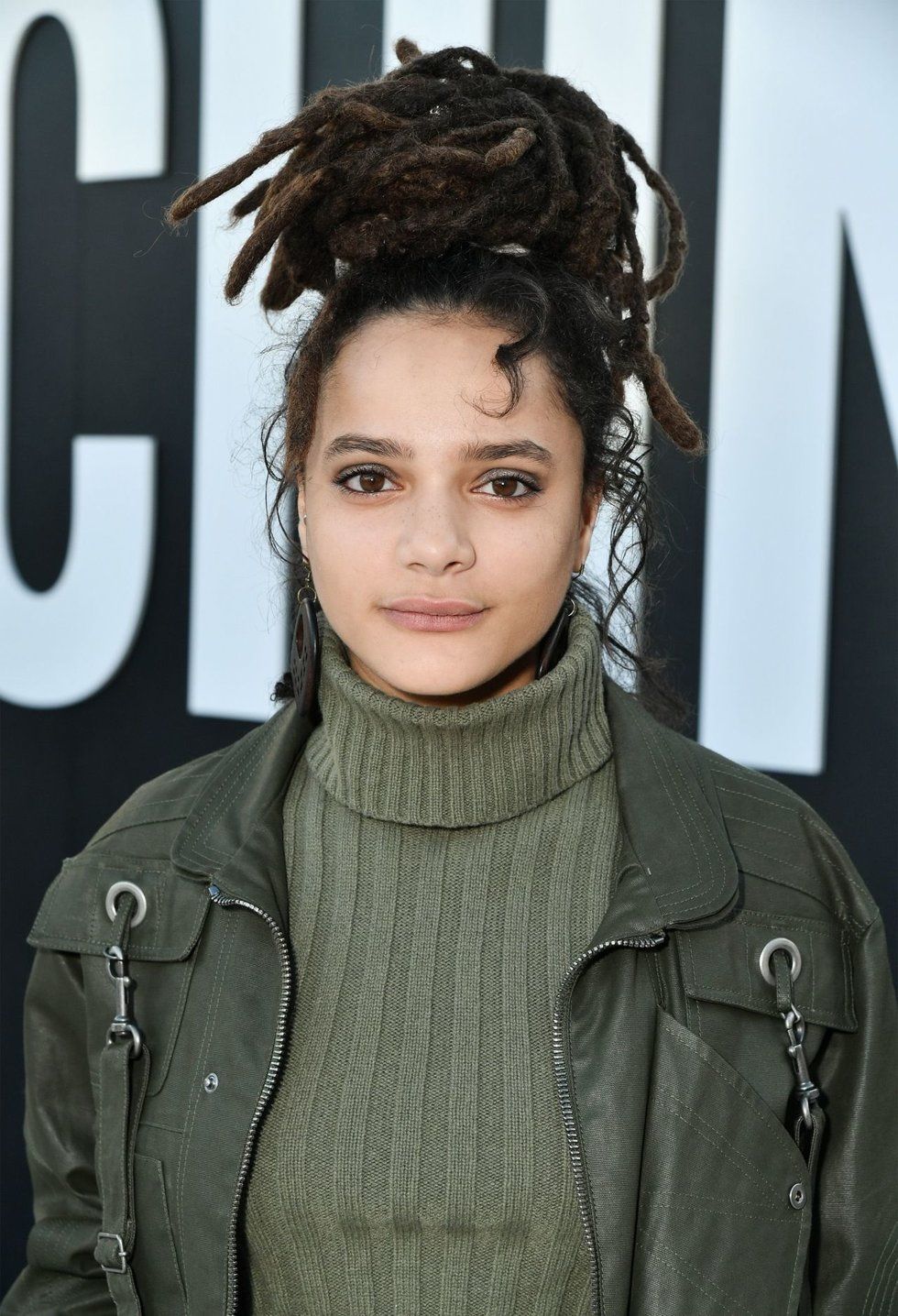 Last but certainly not least on this list is Sasha Lane. Born of African-American and Māori descent, the 22-year old Texas native got the latest start of the women on this list to Hollywood. Appearing in her first ever film, the award-winning "American Honey" in 2016. Since her big screen debut, she has proved that you don't need the longest resume to be a powerhouse. With only 2 acclaimed films under her belt so far Lane is set to appear in "The Miseducation of Cameron Post", "Hearts Beat Loud", and "Shotgun", all set to premiere in 2018, and the film "Hellbox" in 2019.
Clearly with all the men on their way out of Hollywood, these young women along with so many young other actors and actress are proving the up and coming new wave of Hollywood to be one filled with multi-dimensional, multi-cultural talent capable of bringing in record numbers to the box offices.