On Wednesday, the 19th of September, the Jewish people celebrated Yom Kippur.
Yom Kippur is the Jewish Day of Atonement. It is the holiest of the year for the Jewish people.
One of the main ways Jewish people observe this holy day is to fast for 26 hours. One's final meal is eaten prior to sundown, and the next day, when the sun sets, is when one can break the fast.
Up to this point in my life, I have never actually fasted – not for this holiday and not for any other reason. I've done some intermittent fasting while I'm exploring a ketogenic diet, but I've never gone 24 hours without eating or drinking anything.
So, this year, I became determined to fast for the first time in my life.
My final meal was at Chipotle. I got white rice, with black and pinto beans, sofritas, tomato and hot salsa, corn, guac (which I know is extra), cilantro, and a side of chips.
Once I finished my meal, I walked back to my house, which was a leisurely two-mile walk.
I drank my final cup of water just before the sun set to initiate Yom Kippur and went to sleep early. I let myself sleep in until around eight and then got up, excited for the sacred day.
I couldn't use electronics that day, so I decided that I wanted to read something. So, I chose one of my favorite books of all time, The Little Prince, written in French in 1943 by the French aristocrat, writer, poet, and pioneering aviator Antione de Saint-Exupery.
I'm not even going to tell you what this book is about because I couldn't do justice to the novella with any sort of plot-introduction. However, I can tell you that upon finishing the book two hours later, I became deeply inspired to live, and, because the day was so beautiful outside with the clouds and the occasional rain, I decided to go on a walk.
At first, I walked around my apartment complex, and then, on an adventurous whim, I decided to leave the premises and explore our neighboring streets. Then, with "A"-Mountain standing right in front of me, I decided to walk to the very top.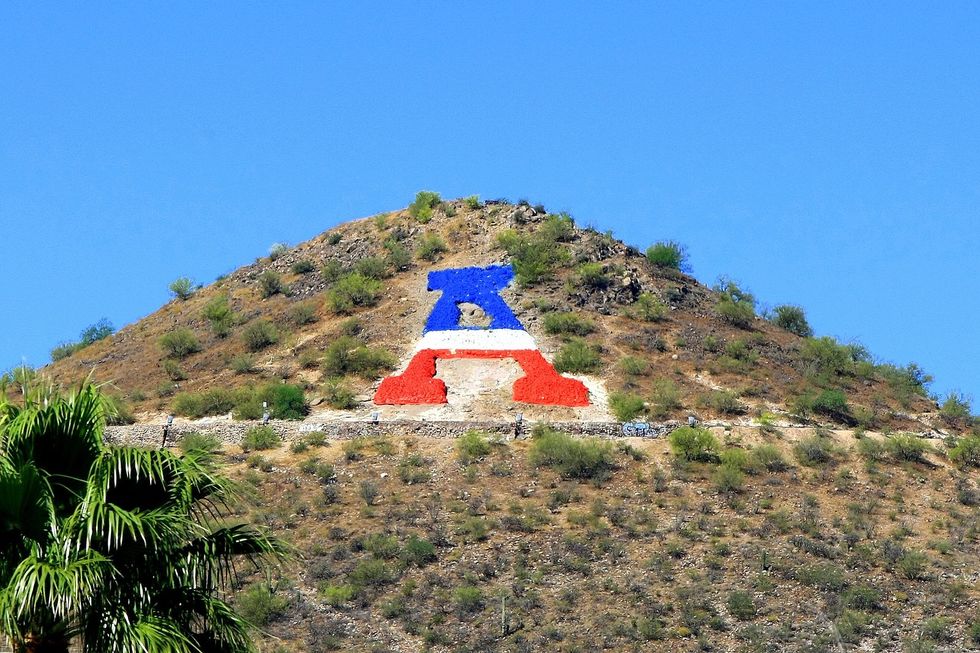 Photo by Bill Morrow on Wikimedia Commons
Some may call me crazy, going on such a hike without any food or water, but let me tell you: when you don't have water or food giving your body power, and you are not carrying a phone or water bottle or anything like that, you find an ancient source of power deep, deep within. I don't know where this power originates, maybe in the mind, but all I know is that by concentrating on each and every step and not on the 'finish line', the approximately nine-mile hike became a source of profound spiritual growth, especially since I've been going through a lot of emotional turbulence lately.
I learned that the journey is far more important and fun than reaching one's goals. Sure, reaching the top of Sentinel Peak and viewing the magnificent sight of Tucson and the monsoon clouds was a breathtaking experience, but for me, the journey is what I will remember.
Furthermore, I learned what my body and mind are capable of: pretty much anything if I truly am determined.
Eventually, I returned home, and there was nothing I wanted more than the feeling of sipping on magical H2O. I still had to wait for the day to be over so I can break the fast, and I was determined to uphold the fast, but I will never look at water the same again, that life-giving magical miracle of creation.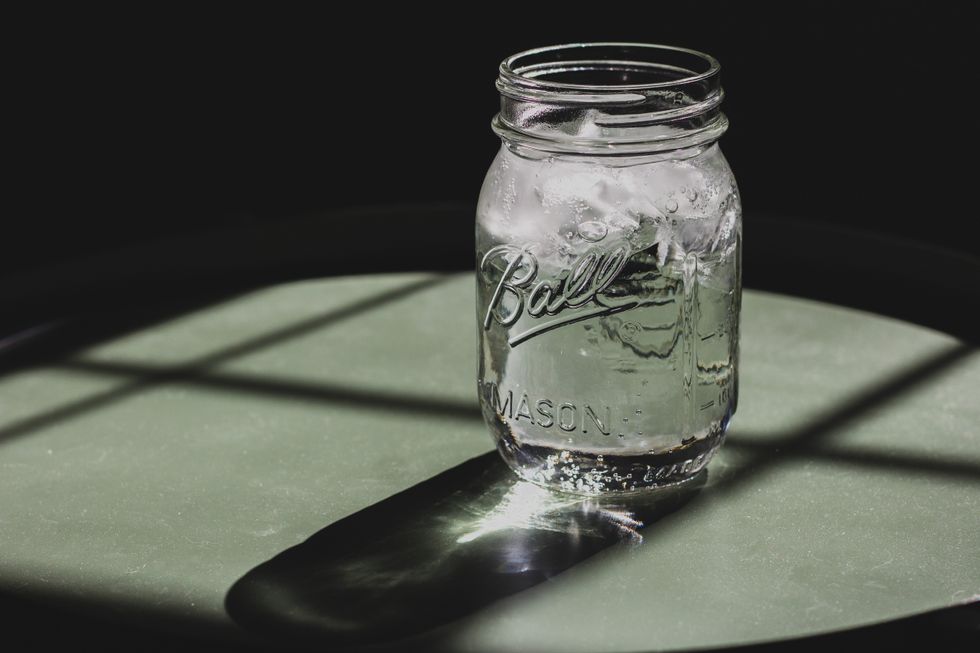 Photo by Ethan Sykes on Unsplash
I enjoyed the last few hours of Yom Kippur sitting outside under our balcony and listening to the rain. I love the rain, especially here in the desert.
As the day came to an end and I prepared myself to break the fast, my thirst and my hunger faded away. I was more awake and my mind felt clearer than ever before. I had no desire to consume anything, because I felt free. Free of any addictions or habits or cravings or crutches.
I felt as though I could go several more days without any food or water. But I knew that is not a smart move. So, I indulged myself in water, grape juice, orange juice, hummus and bagels, cookies… and through the fast, I discovered how blessed we are to be able to experience the joy of tasting so many different delicious foods. What an awesome world we live in.