We build up muscular and emotional stress and tension in our upper back, shoulders, and neck when we spend most of our day sitting and looking at our computer. Whether you are sitting in class, at work, in the library, or in the car, you might find yourself tight and sore at the end of the day.
Even taking 10 seconds to do some gentle shoulder rolls can help combat the effects of prolonged sitting! Taking breaks to move your body also helps clear your mind and reduces stress throughout your day. Set yourself a reminder on your phone to try one or all of these poses once for every hour that you spend sitting.
1. 1/4 Sun Salutation (Sanskrit: Surya Namaskar)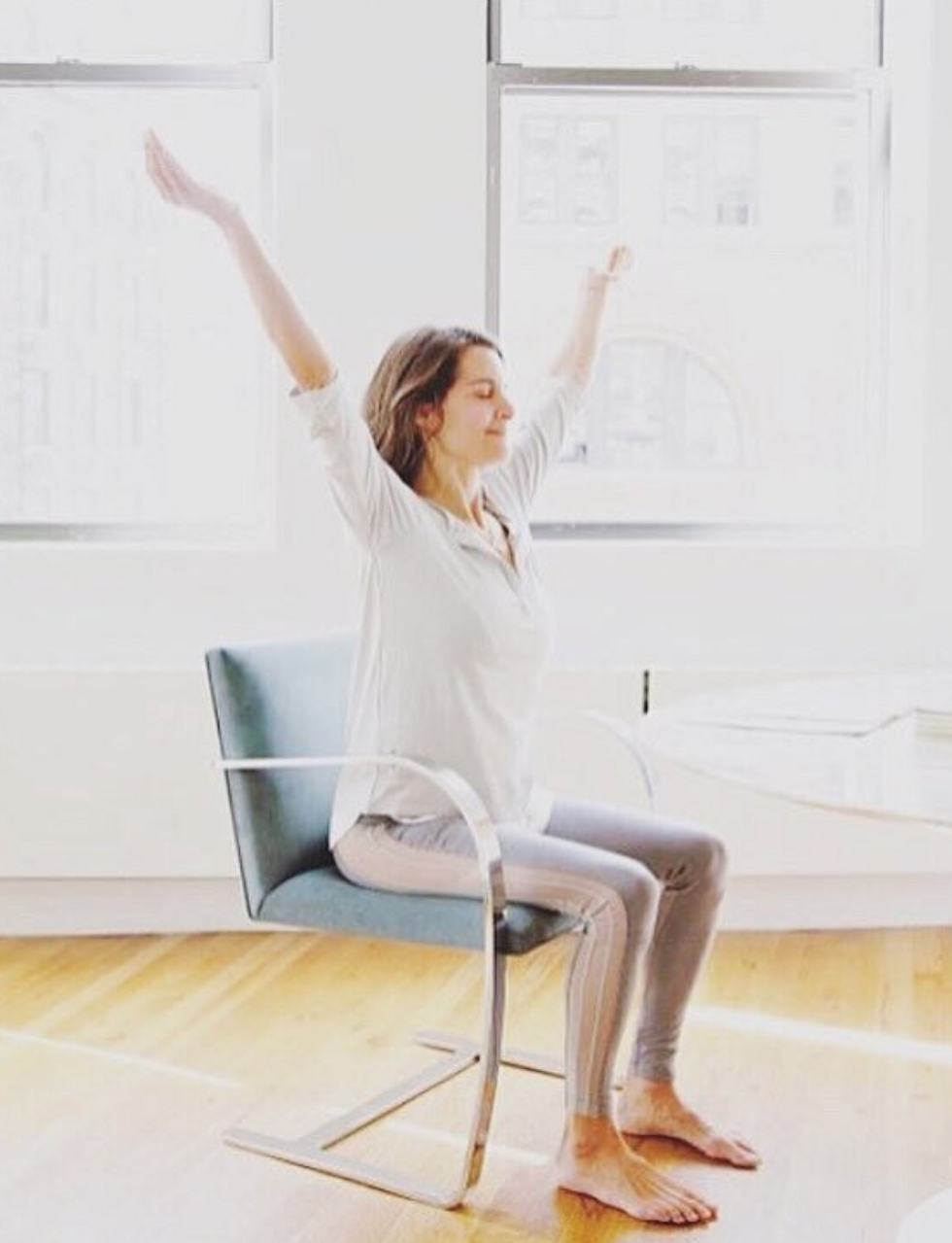 https://www.instagram.com/p/BCwvW5zNJGx/?taken-by=...
Doing the first quarter of a Sun Salutation is a great way to warm up your upper body and connect to your breath. Inhale your arms out to your side like a T with your palms facing up, then reach them all the way up overhead. Exhale, bring your arms back down to your sides. Repeat this 4 times.
2. Seated cat/cow (Sanskrit: Marjaryasana/Bidalasana)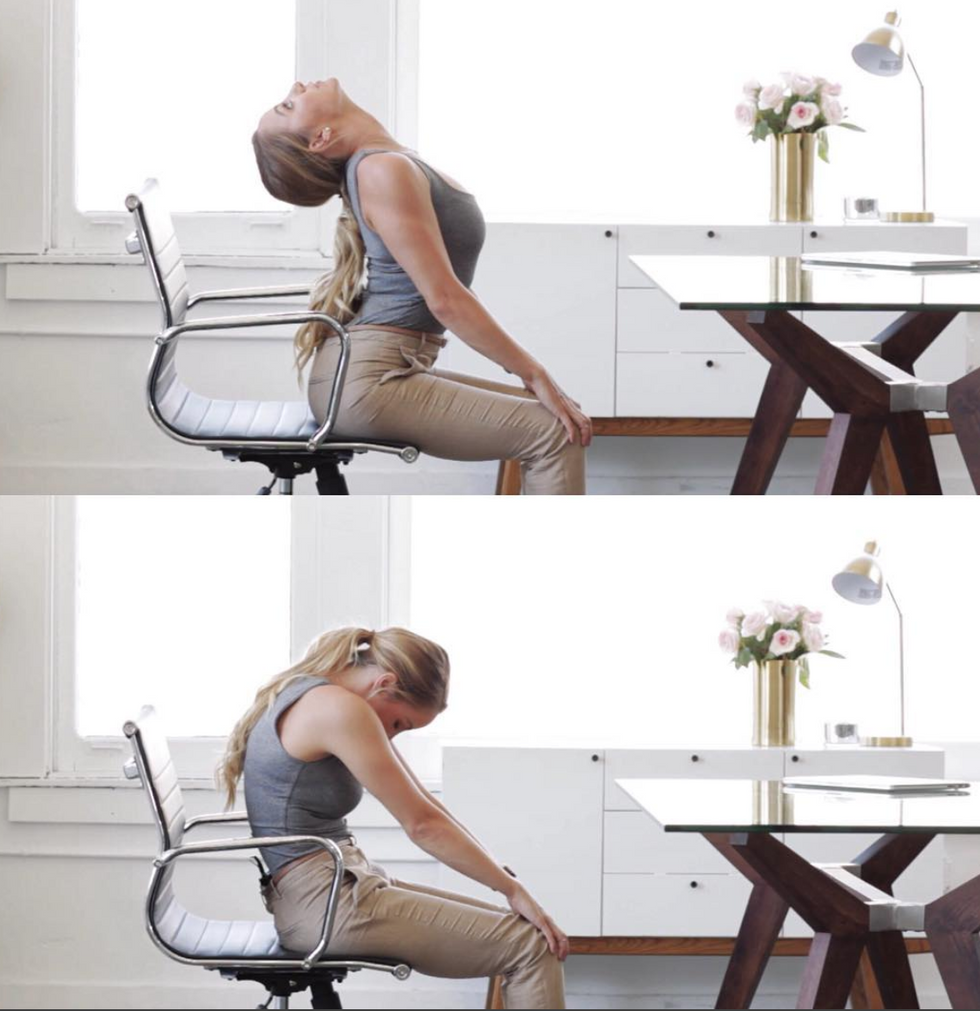 https://www.instagram.com/p/BP5SeydBfnd/?taken-by=getstretchyatwork
Take a few breaths sitting upright, and root your sit bones down into your chair. On an inhale, look up and slightly arch your back. Broaden across your chest and press your shoulder blades into your back. Exhale, look down and begin to round your back by drawing your navel to your spine. Repeat this 4 times.
3. Crescent stretch (Sanskrit: Indudalasana)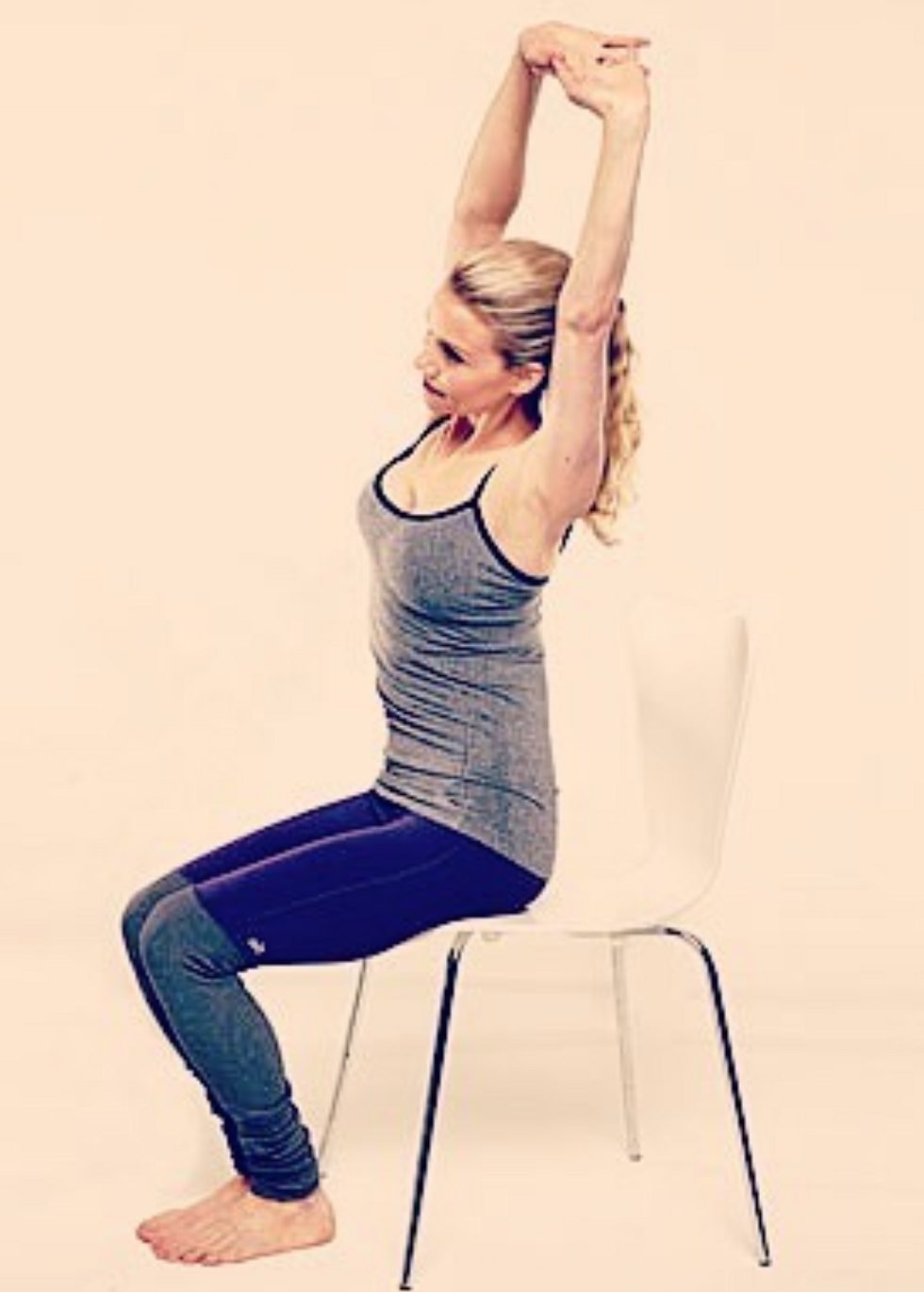 Bring your arms out in front of you, interlace your fingers, and press your palms away from you. Inhale, reach your arms up overhead and exhale, gently draw your hands over to the left creating a "crescent" shape with your torso. Inhale, come back to center, and exhale, stretch over to the right side. This stretch opens up the side body and gives you a chance to lengthen your torso.
4. Variation on Eagle arms (Sanskrit: Garudasana)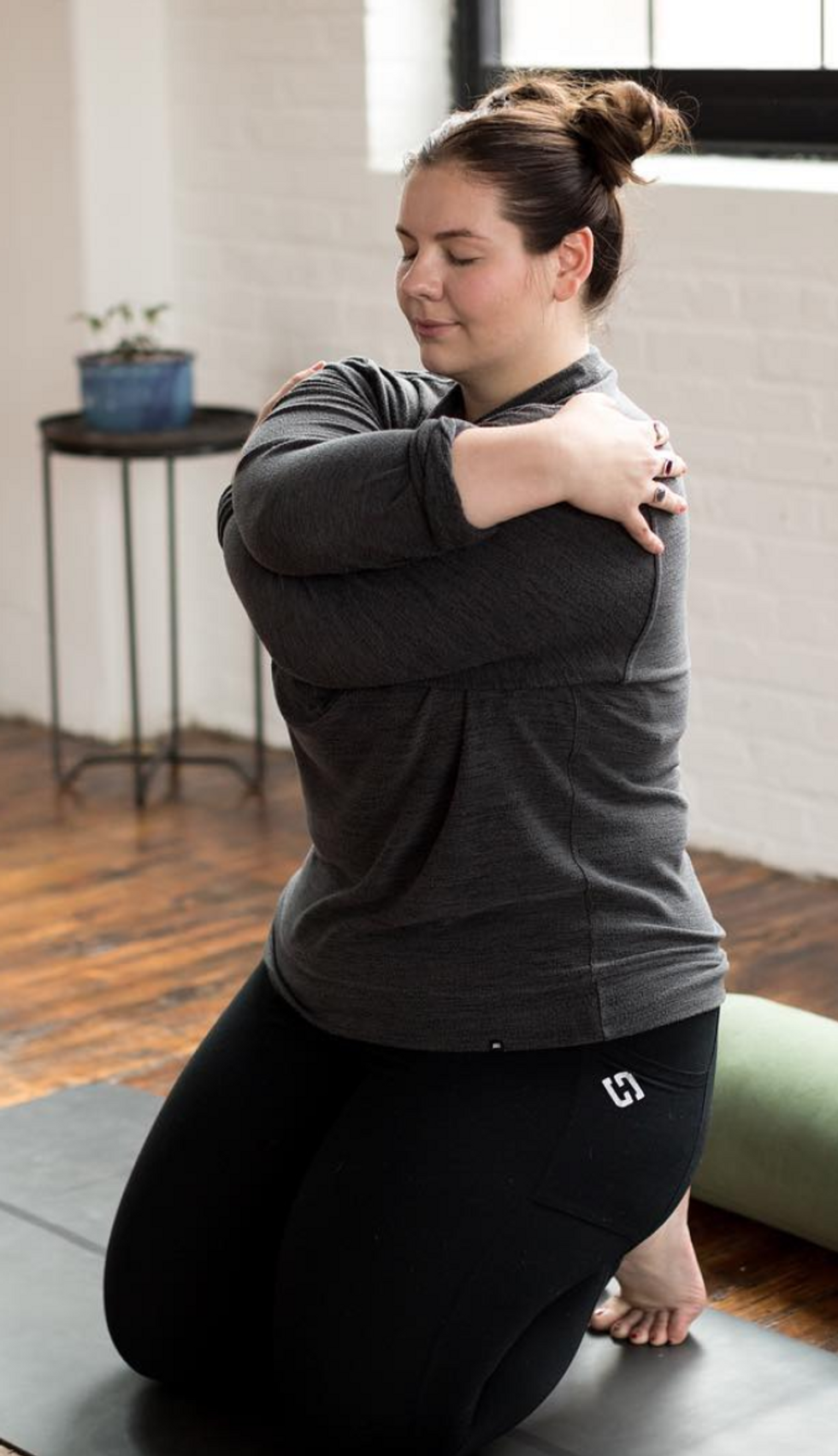 https://www.instagram.com/p/Bi9qH9NluS_/?hl=en&taken-by=practicewithdana
Inhale your arms out to the side, then exhale cross the right over the left and give yourself a hug. Wrap your palms around your shoulders and allow your back to broaden. Take a few breaths in this pose before switching sides and crossing the left arm on top. If you want a deeper stretch here, you can take the full version of Eagle arms by crossing at the elbows, then bending your arms to bring your forearms closer to you.