I know the fourth of July has already come and we are well past it. But, I had an experience I felt compelled to share. In hopes that next year you might take a detour from your normal holiday plans and gain the experience for yourself. We have all been to, been in, or generally seen a parade of some sorts. The fourth of July is a prime time of year and therefore is no exception.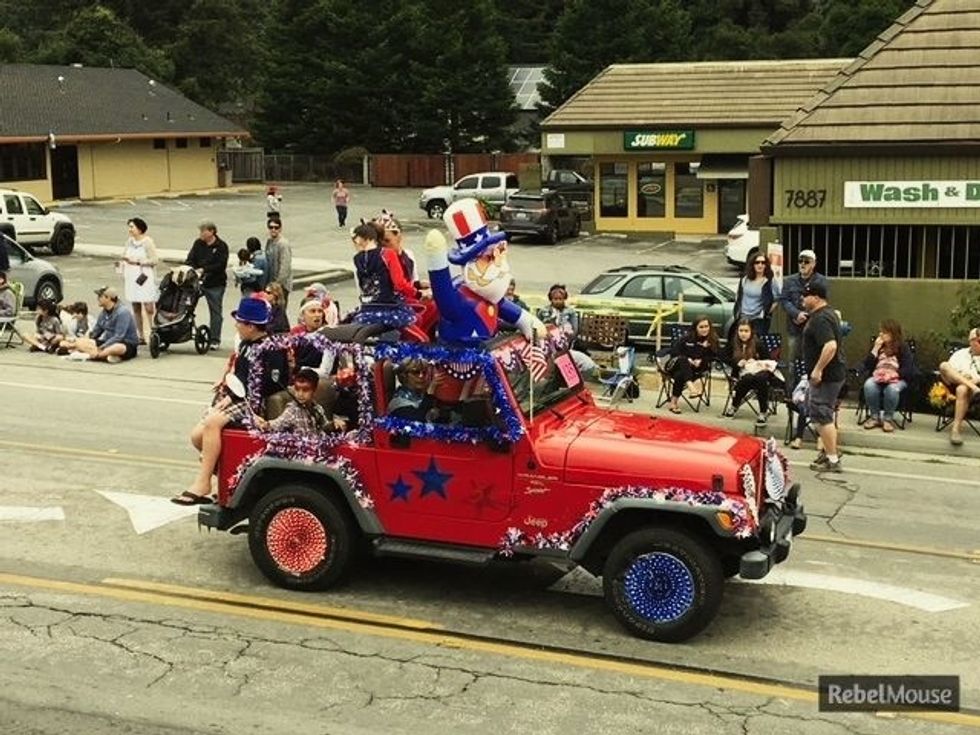 paradePhoto by Andrew R. McKinley
This year I took the family to Santa Cruz California, to see family and go on adventures. There truly is a lot to do in this area, I seriously feel I took it for granted after I moved out of state. Just east of Santa Cruz there is the little town of Aptos California, population just over 6,000. It's proud claim to fame? That it is the home of the World's Smallest Parade. Every year on the fourth of July the whole town gets involved in shutting down and turning out for the event. Each year it draws hundreds of participants and thousands of spectators to witness the parade, which takes place straight through the heart of Aptos in little more than two blocks.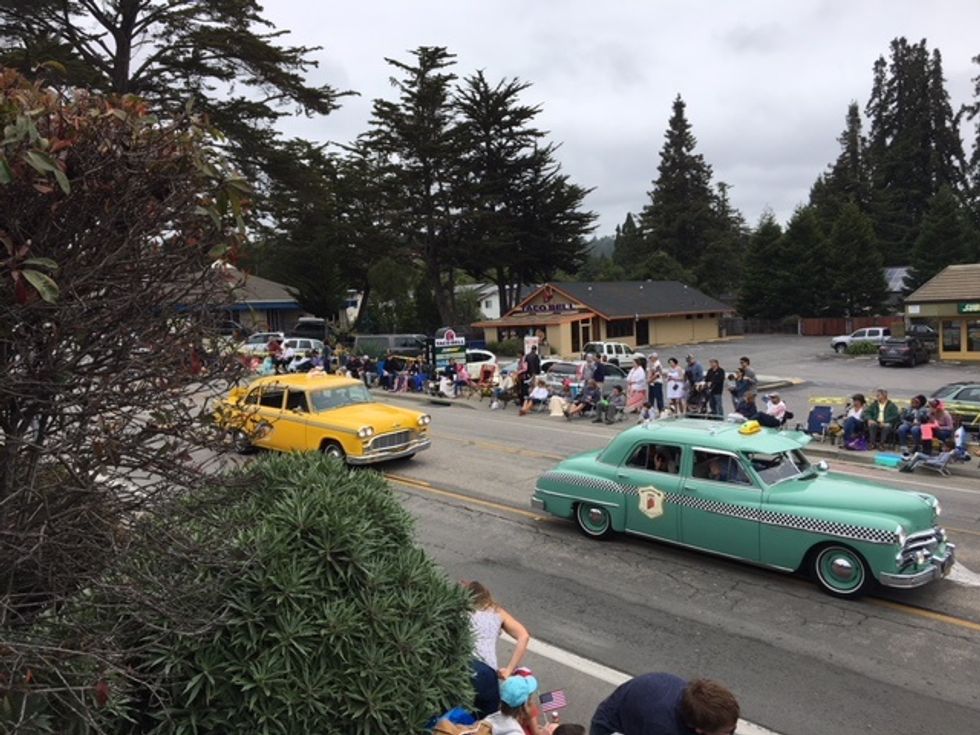 Joy of a ParadePhoto by Andrew R. McKinley
The parade itself was filled with wonder, and made me feel excitement like a little kid again about seeing a parade. All the floats, the good, the bad, the strange and just downright inventive. It has something for everyone to see, or, if your bold an wanting to be a part of it, no discrimination what so ever. Small kids riding bikes decked out with colorful streamers, students expressing their school spirit, dancers of all ages, sports teams, local leagues, business owners, civic leaders, car collectors, the list goes on!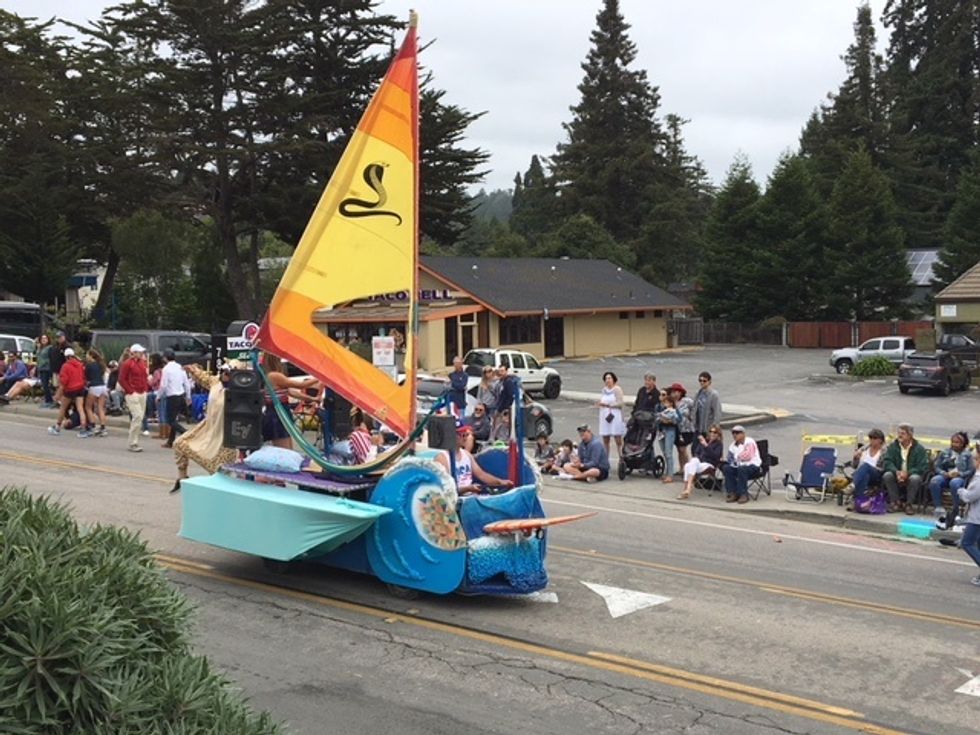 Boat floatPhoto by Andrew R. McKinley
Preluded by a pancake breakfast, the town glows with a small town welcoming feeling. The anticipation builds as folks begin staking claim to their space to view, hours before the start of the parade. Once everything gets moving you are not disappointed by the wait. Vendors are selling popcorn, and candy, the usual classics; while the various floats roll on by. All-in-all, if your looking for a different and unique side trip next year, take a detour to Aptos California and enjoy the pancake breakfast, and stay for the World's Smallest Parade. If that doesn't fill up your day, take a stroll around the town afterwards, there are some interesting little shops and places to eat. No matter what your fancy, the Aptos parade is sure not to disappoint as you will find yourself anxious to see what comes down the street next.