It's no surprise that nowadays, lots of folks use Airbnb to find their vacation rentals. With a plethora of choices that can't be found elsewhere, Airbnb has become the latest fad. Here are ten Airbnbs that you should definitely stay in before you die.
This miniature yet spacious Airbnb will fulfill the wishes you've always had of living in a treehouse! Located in Aptos, California, you get the best of both worlds as you are constantly surrounded by nature and as you have close access to the beach. Oh and did I mention... it's ranked as the #1 Airbnb in the WORLD!
What if I told you that you could stay in a see-through high-end capsule that hangs from the side of a mountain in Peru? Well, lucky for you, you can! Skylodge Adventure Suites consists of capsules in Peru that offer outstanding views of the magical Sacred Valley. What's even cooler? To get to this capsule, you must climb 400 mt. of Via Ferrata or hike an intrepid trail through ziplines.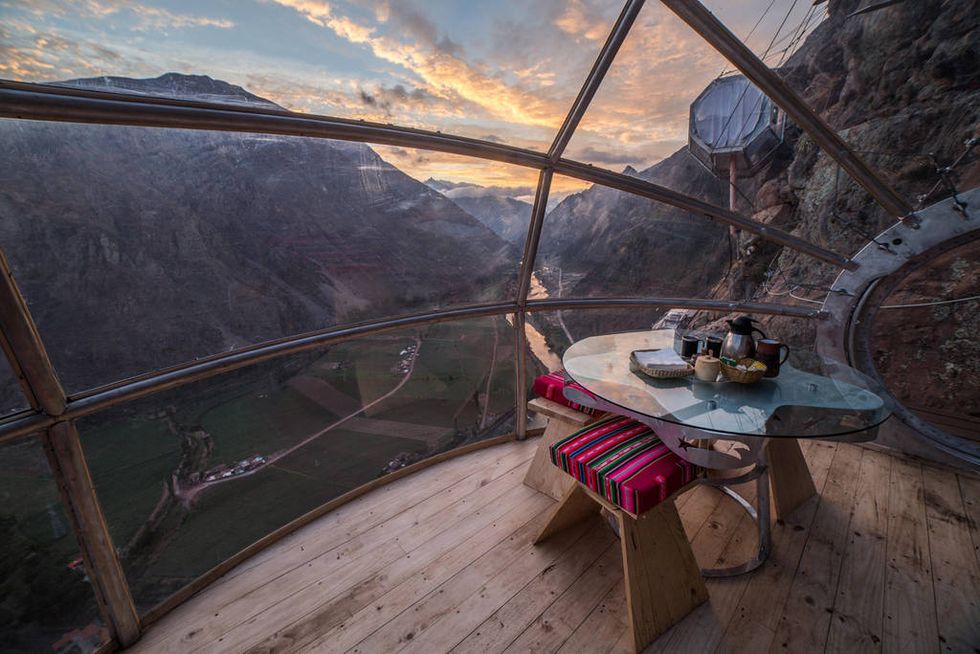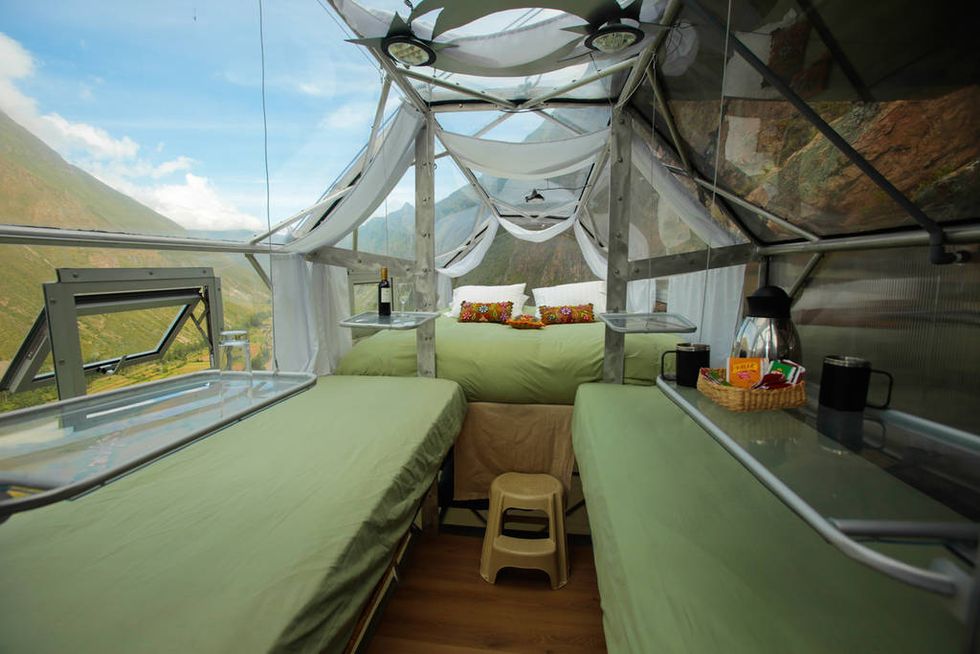 Your childhood dreams are about to become a reality with this Pirates of the Caribbean themed getaway! Located in Topanga Canyon, California, this property features waterfalls, ponds, and a tropical themed environment. By the way, it was also featured in Cody Simpson's music video for his song, Love -- yea, sure... no big deal...
Located in Isla Mujeres, Mexico, this Airbnb is known for its original and funky seashell shape! Along with the coolest exterior out there, this rental also comes with a private pool, two king beds, a kitchenette, a BBQ and access to the entire property of not one, but TWO shell shaped houses!
Who remembers the one and only Magic School Bus series that featured everyone's favorite teacher, Ms. Frizzle? Well, guess what... now, you can be one of Ms. Frizzle's students in this unique converted short school bus for only $55 per night! Hop on in for a field trip you'll never forget.
Who would've thought that a hipster airstream perched on a private bluff surrounded by nature and infinite ocean views would ever be a real thing? Well... it is! This hip Airbnb offers unparalleled views of County Line Beach, the Channel Islands and Catalina and Deer Creek Canyon all in the heart of Malibu, California. It can't get any better than this, right? Oh wait... it can! Back in 2015, Taylor Swift and Karlie Kloss occupied this exact Airbnb for their legendary U.S. Vogue shoot. So... head on over to the Malibu Dream Airstream and you can live the life of Taylor Swift and Karlie Kloss!
Pictured above: Karlie Kloss (left) and Taylor Swift (right) modeling alongside the Malibu Dream Airstream for their shoot with U.S. Vogue back in 2015.

If you ever reside in this cube-shaped house, your mind is sure to be blown. This cubehouse is tilted in a way so that the vertex of the cube is also the base of the living structure. Trippy, right? Best part of it all is that it's located in one of the greatest countries of all time - The Netherlands.
Rumor has it that Houdini once lived in this hillside property. This magical gated estate is a legendary and luxurious Hollywood mansion that sits upon a whopping five acres. Surrounded by a rock waterfall, romantic gazebos and a whirlpool tub, you'll always find ways to entertain yourself - just like Houdini.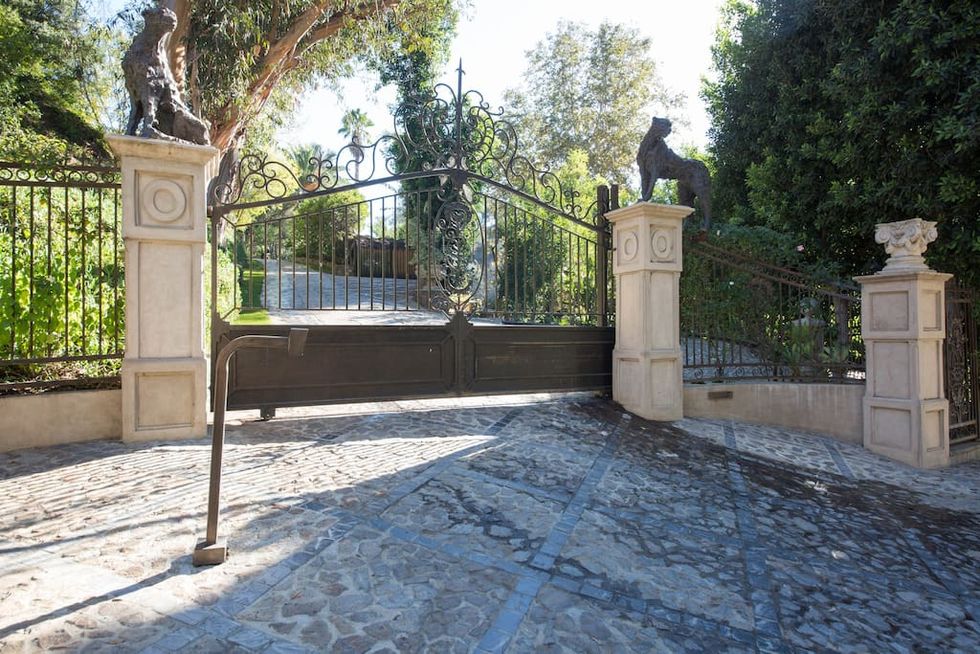 Have you ever wanted to be a prince or princess? Well... now you can! Turn your fantasies into reality and live in this Medieval Irish castle! Be the next Rapunzel as you reside in the highest room in the castle. All you'll need is a Prince Charming to say, "Rapunzel, Rapunzel, let down your hair!"

Rent a whole entire island ALL TO YOURSELF. That's right, you heard me... A WHOLE ENTIRE ISLAND! For $495 a night, you and up to five other friends can inhabit a private island where you can snorkel, swim and kayak in only the clearest and cleanest waters out there. Bird Island has become so popular that only a few dates are left for 2017 so hurry up and grab those spots or start planning for 2018!
Now that you've seen the 10 coolest Airbnbs out there, what are you waiting for? Start hustling and make your reservations!