On Sunday, October 22, Iowa State's international community hosted a World Cuisine day for International Week. This was just the first of five events, including a dance night, Bazaar night, game night, and international night. Many of Iowa State's international clubs and organizations participated in making for county-specific dishes for the Ames community. The clubs, AMSIS (Association of Malaysian Students at Iowa State University), Arab Student Association, Brazilian Student Association, Indian Student Association, Korean Language Club, Muslim Student Association, Japanese Student Association, Pakistan Student Association, PERMIAS (Indonesian Student Association), Russian Speaking Student Association, Sankalp (funds development projects in India), and VISA (Vietnamese Student Association), worked hard to prepare great cuisine.
Last spring, Iowa State had a food festive similar to the one recently help. I had a great time and ate a lot of wonderful food; I was extremely excited when I heard about the World Cuisine event. I was just as happy at this event and the food was worth every penny I spent. Overall I bought seven food items and two drinks. Not only did I love the new food I tried, but it also inspired me to learn how to make them at home. While I haven't had the chance to make any of them yet, I have all of the recipes saved, ready to help me prepare the food.
Entree
Vietnamese Sandwich with Grill Pork
- VISA (Vietnamese Student Association)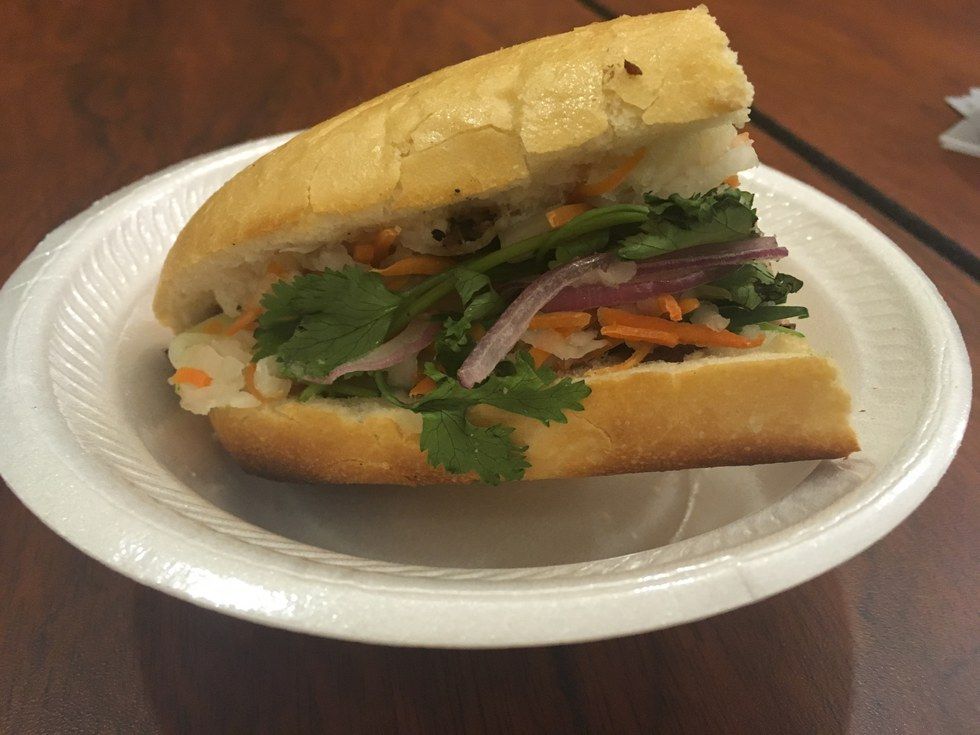 I loved this Vietnamese sandwich. The pickled vegetables (radishes and carrots) really complimented the pork. It was all served on a harder bun to give a nice crunch.
Vietnamese Grilled Pork Sandwiches - Williams Sonoma
Hot Pepper Chicken with Rice
- Muslim Student Association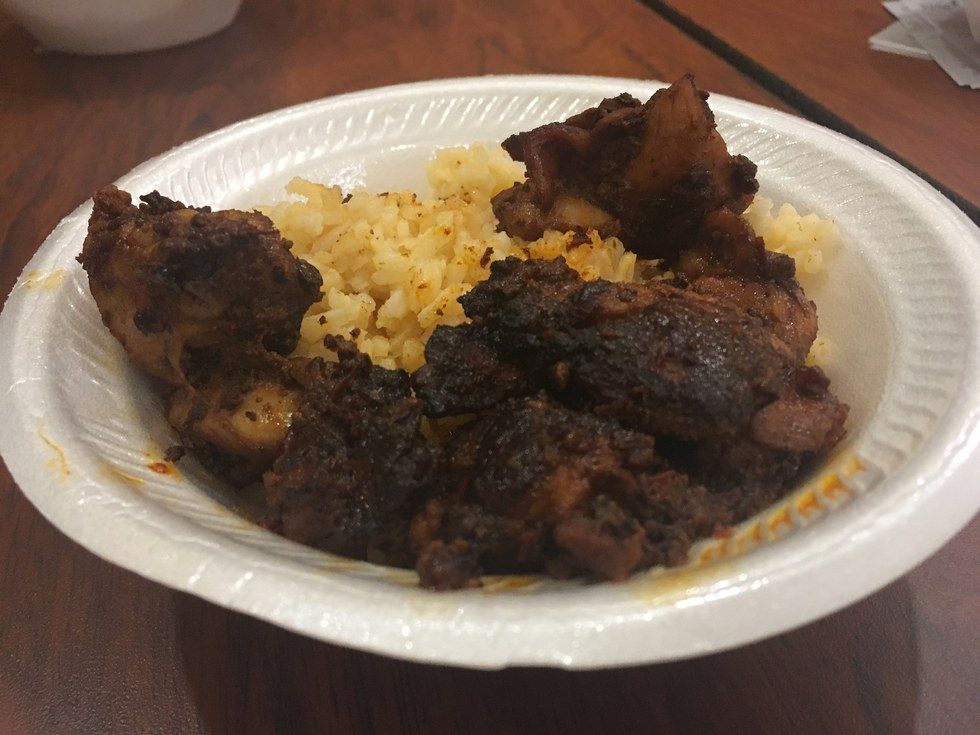 Chicken and rice and definitely a hit any day. The hot pepper chicken gives this dish a hot burst of flavor. The meat at Iowa State's World Cuisine day was cooked and flavored perfectly. I can only hope mine will turn out like their's did when I make this recipe.
https://goodfood.uktv.co.uk/recipe/hot-pepper-chicken/

Sate Ayam (Chicken Satay) with peanut sauce

- PERMIAS (Indonesian Student Association)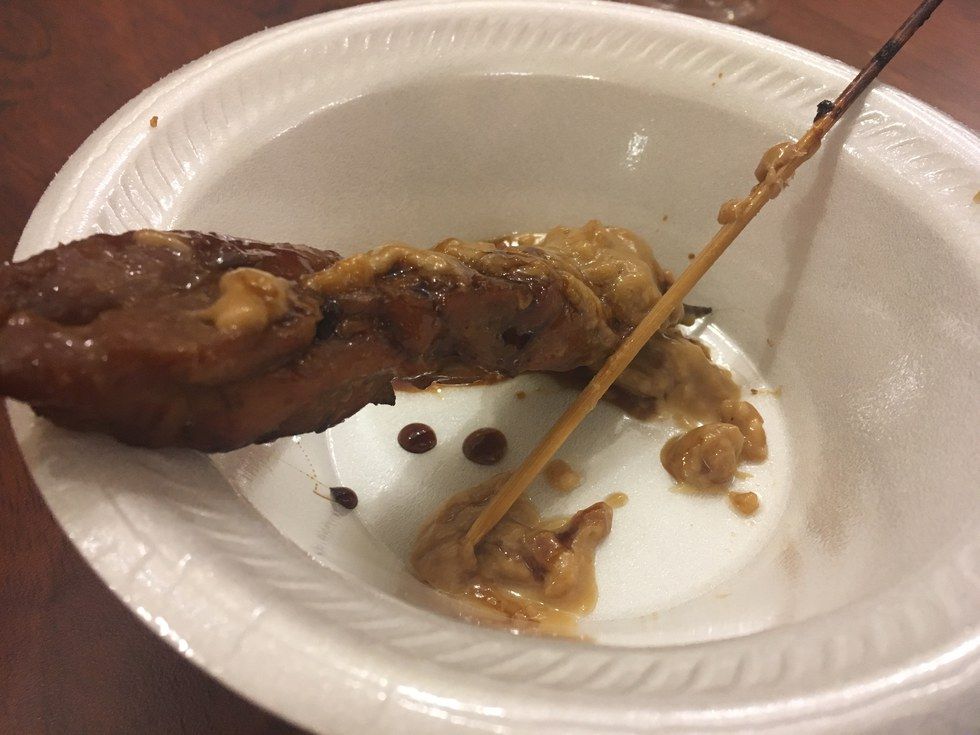 I can honestly say peanut sauce and chicken is a combination I never thought I'd try, but they went together quite nicely. It is a very salty and sweet kind of taste. The chicken is normally served on skewers then has the peanut sauce brushed on.
Chicken Satay with Peanut Sauce - Allrecipes.com

Cheese Pastel
- Brazilian Student Association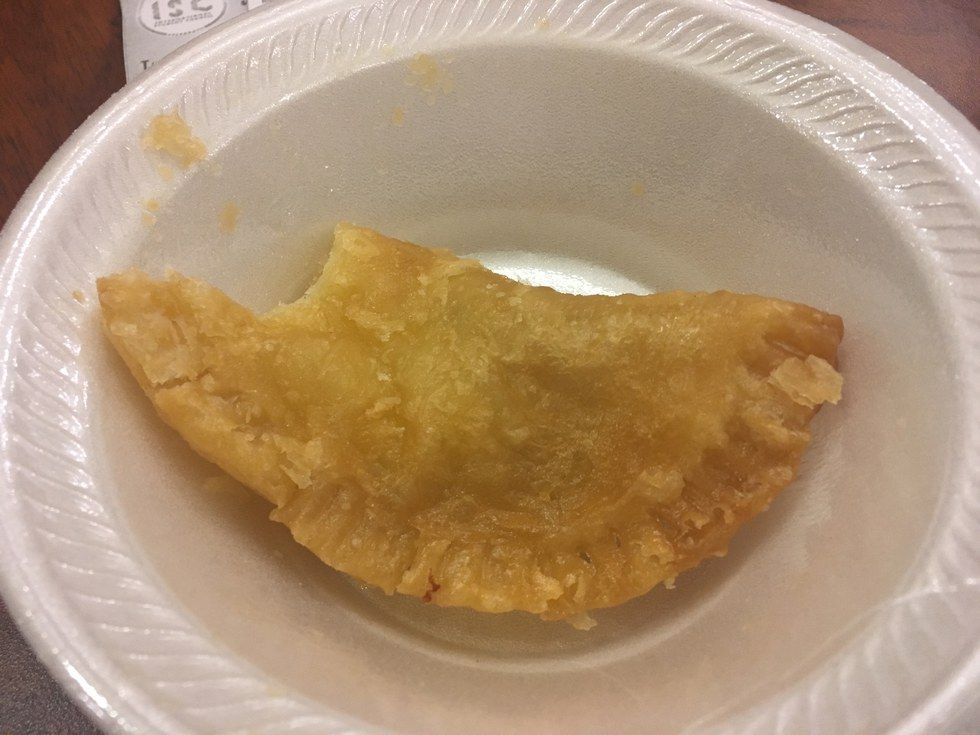 While I choose the cheese filling, pastels can be filled with different meats, and while less common, sweeter fillings, like jam and chocolate, are available too. In Brazilian, pastels are seen as tasty junk food because they are fried. That probably why it was my favorite item that I got to try.
Pastel - Brazilian Flair in the USA

Borscht
- Russian Speaking Student Association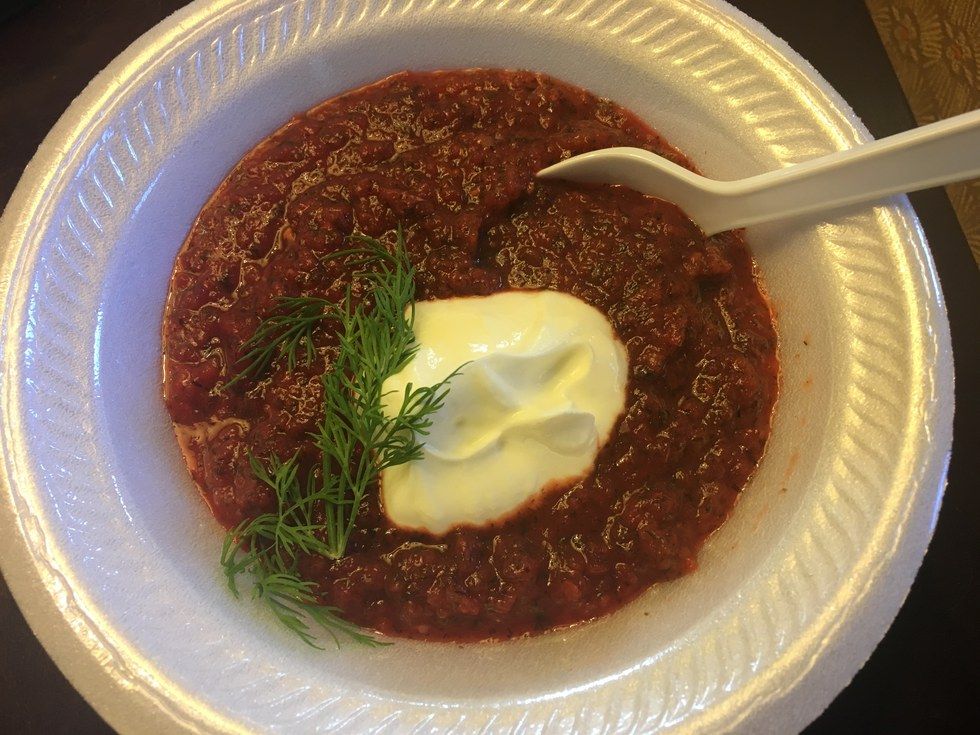 Borscht is a beetroot based hot soup that is popular in Eastern Europe. It is known for its distinctive red color, but can also come as a green or white soup. I had this with sour, which I would highly recommend. The flavors in the soup and the sour cream balance each other nicely.
Dessert
Baklava
- Arab Student Association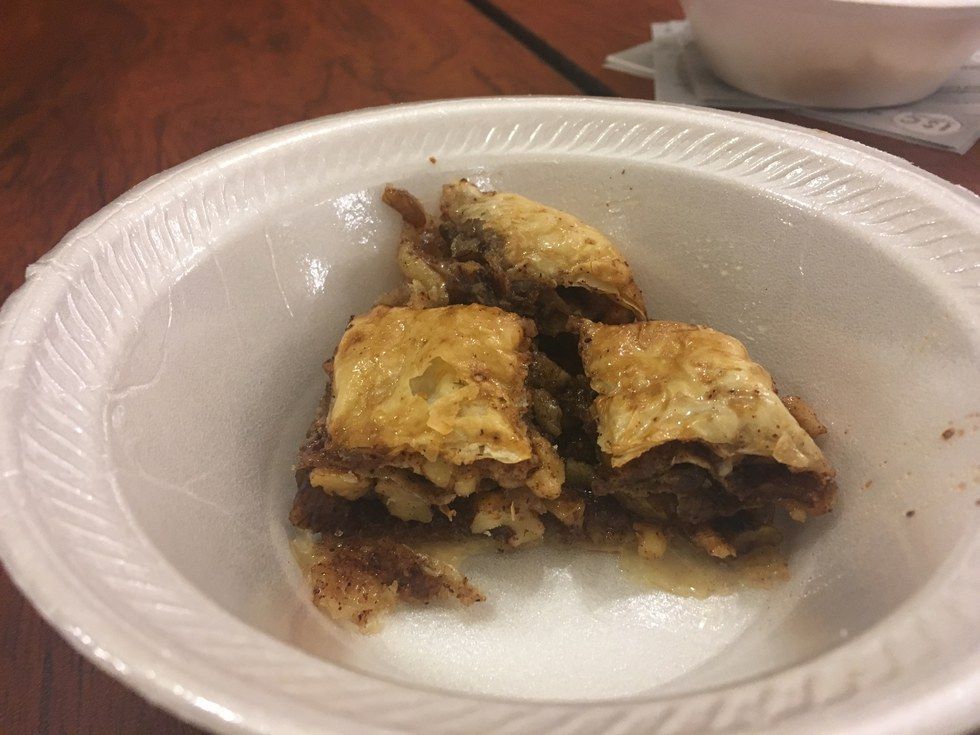 Baklava was one of my favorite food items I got at the World Cuisine day. I have a major sweet tooth and layers of chopped nuts and honey hit the spot. Baklava is claimed by many regions as to who made it first; the major two being the Greeks and the Turks. However, it is equally popular in both places. This dessert is a sweet pastry that I will be making in the near future.
Ondeh-ondeh
- AMSISU (Association of Malaysian Students at Iowa State University)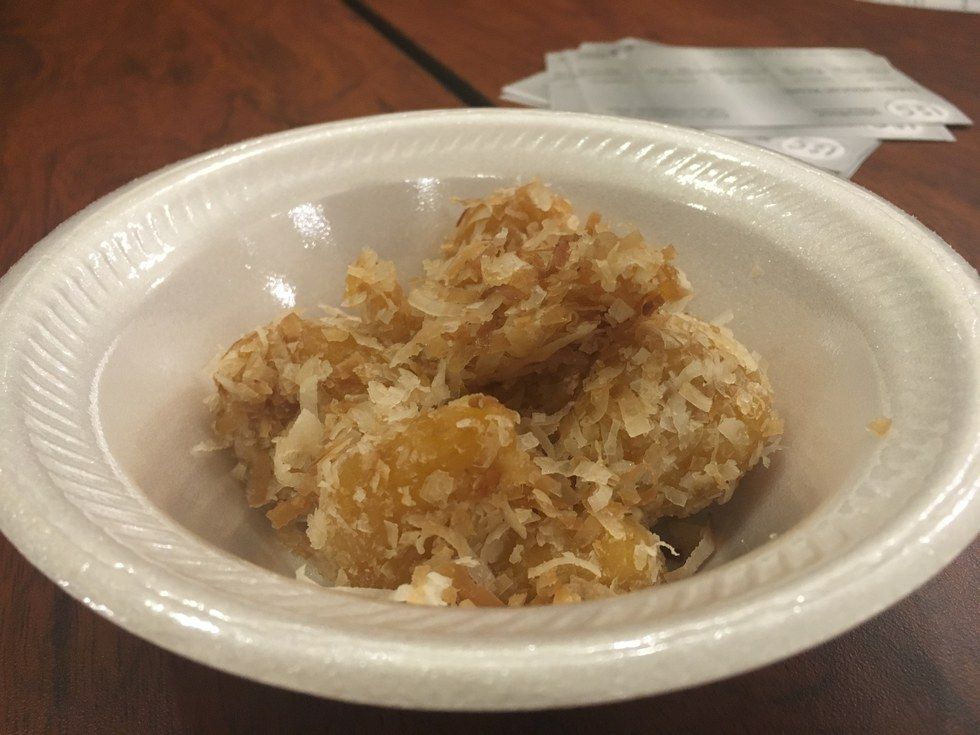 Ondeh-ondeh is a sweet potato based dessert with grated coconut to add extra flavor. The dessert is commonly found in Southern Asia. It can be compared to an eastern version of lava cake because of its palm sugar gooey filling. There are times where I do not like coconut flavoring, but this combination of ingredients was not one of them. Because of their small nature and great, I can definitely see my self eating one to many.
Drinks
Passion Fruit Juice
- Brazilian Student Association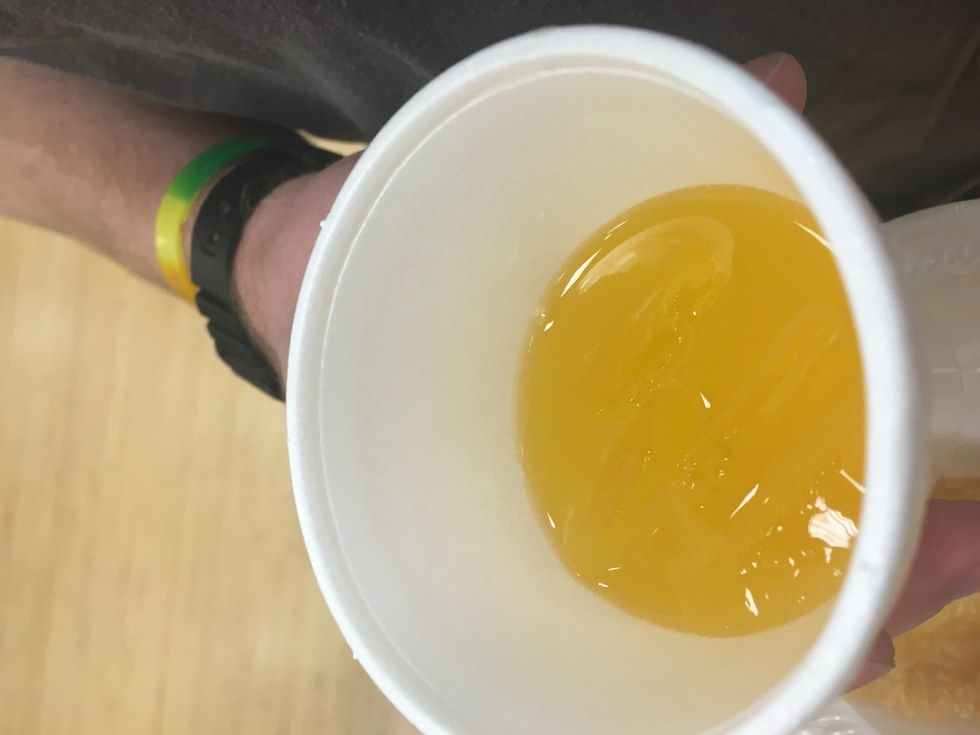 Passion fruits are native to southern Brazil. While passion fruits can be eaten like any other fruit, this yellow fruit makes a great, sugary drink that provides vitamins A and C.
Passion Fruit Juice - Delishably

Plum Tea
- Korean Language Club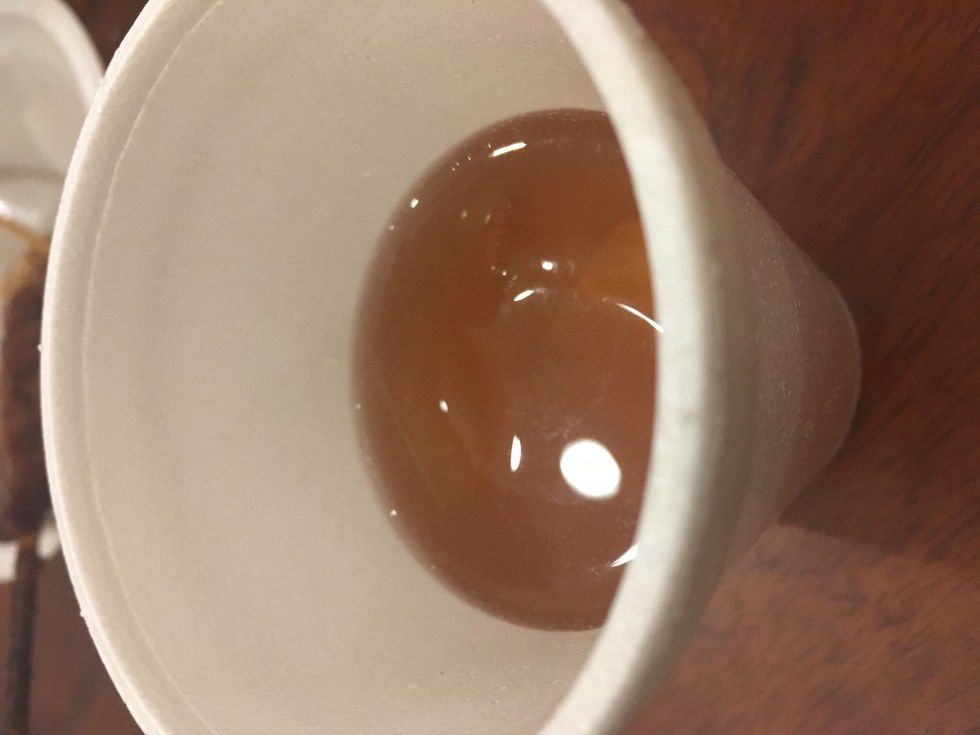 Plum tea is one of Korea's more popular teas. Despite the name, plum tea uses apricots to make its sweet yet tangy flavor. It is perfect for hot summer days, so I might wait to learn how to make this until the weather warms up.
There were so many more things I wish I got to try, like the moong - da halwa from the Indian Student Association, lassi from the Pakistan Student Association, and badam kheer from Sankalp. However, while I am trying all of these new recipes, I might as well find some for the foods that I did not have a chance to try at International Week's World Cuisine day.
Cover Image Credit: Hannah Monk