In celebration of Women's History Month, I'm doing a series of powerful women who have influenced my life in one way or another. This week is Eunice Waymon who is more commonly known by her pseudonym, Nina Simone. You may think you have never heard of either of these names, but you have definitely heard her music. Born in segregated North Carolina during an intense economic depression, Eunice Waymon was surrounded by siblings and the church. From a very young age, she played classical piano pieces for anyone that would listen. From the beginning of her life, Waymon spent her time playing gospel and classical music for local churches. Many would gather in the audience to hear her beautiful piano skills and revel in her unique style. She was regarded as the most talented in her town.
Later in her life, she moved to the north where she applied to numerous music schools including The Julliard School and Curtis Institute of Music but was denied because of her ethnicity. Feeling defeated, Waymon moved to New Jersey to teach piano lessons and work low-paying jobs. As time went on Waymon began playing publically as a Jazz pianist and singer until she was so well known she felt the need to change her name to hide her true identity. In 1954, Nina Simone was born into the music world and would never be known as Eunice Waymon to anyone but her immediate family ever again. She chose an alias because she knew her family would be disappointed that she chose to play jazz, or "Devil's Music", instead of classic and gospel. Nina Simone came from her boyfriend calling her "niña " and Simone because of a French actress she was fond of. Nina Simone played all over Atlantic City and captured the audience by covering familiar tunes in a jazzy and exciting tone. At the age of 24, Simone signed to the record label that helped her make many of her earliest hits and then as she grew larger, she signed with RCA where she wrote and performed some of the most revolutionary music in history.
She had always had a talent for music accompanied by a spunky personality that could keep crowds excited. Those close to her affectionately described her as a "rich black bitch" with an excitement that was truly contagious. Not only did she used her spirit to perform, she played a large role in the Civil Rights movement from a young age. Her efforts were made in real life and influenced her music heavily. In many songs, she makes references to the unjust way minorities were treated and used it to speak out against racial injustice. At just 12 years old, she began working with progressive campaigns to work for equality. She maintained her music, Civil Rights position, and brains throughout her entire life. Later in her life, songs like "Mississippi Goddam", "Backlash Blues" and her rendition of "Strange Fruit" featured lyrics openly ridiculing those who easily oppressed minorities. Some of her music was so openly controversial that the songs were banned in the South for many decades. The songs were in a wide variety of genres from jazz to pop. The bouncing tune of "Mississippi Goddam" is quick and doesn't hesitate to call out Alabama, Mississippi, Tennessee, etc. for their segregation. Simone's version of "Strange Fruit" is nothing short of disheartening and blue as she describes trees growing "strange and bitter crops", which is a metaphor for black men who had been hung and were rotting. Through her music, Simone spoke of what she believed in. It is still apparent that her songs were propelled into modern day music. This year, she will be inducted into the Rock And Roll Hall of Fame for her incredible influence of music and inspirational work for the Civil Rights movement. Her music is a timeless example of art which only grows more valuable with time. Some of her most famous songs then are still the most well-known songs today -- you just didn't know it. She is truly an incredible example of an inspiring woman in history who overcame racial discrimination and gender roles to become a prolific musician and successful woman.
Here are some songs you never knew Nina Simone sang:

**Click Picture To Listen To Featured Song**
Feeling Good
It's safe to say the amount of people who have sung this song is absolutely ridiculous, but Nina Simone did, in fact, write and perform it first. Singers such as Micheal Bublé, Tony Bennet, and Meghan Trainer have created their own versions. Even Lil Wayne have sampled "Feeling Good" in one of the songs from his I Can't Feel My Face mixtape. The original song was released in 1965 and hasn't stopped being a popular choice for covers since.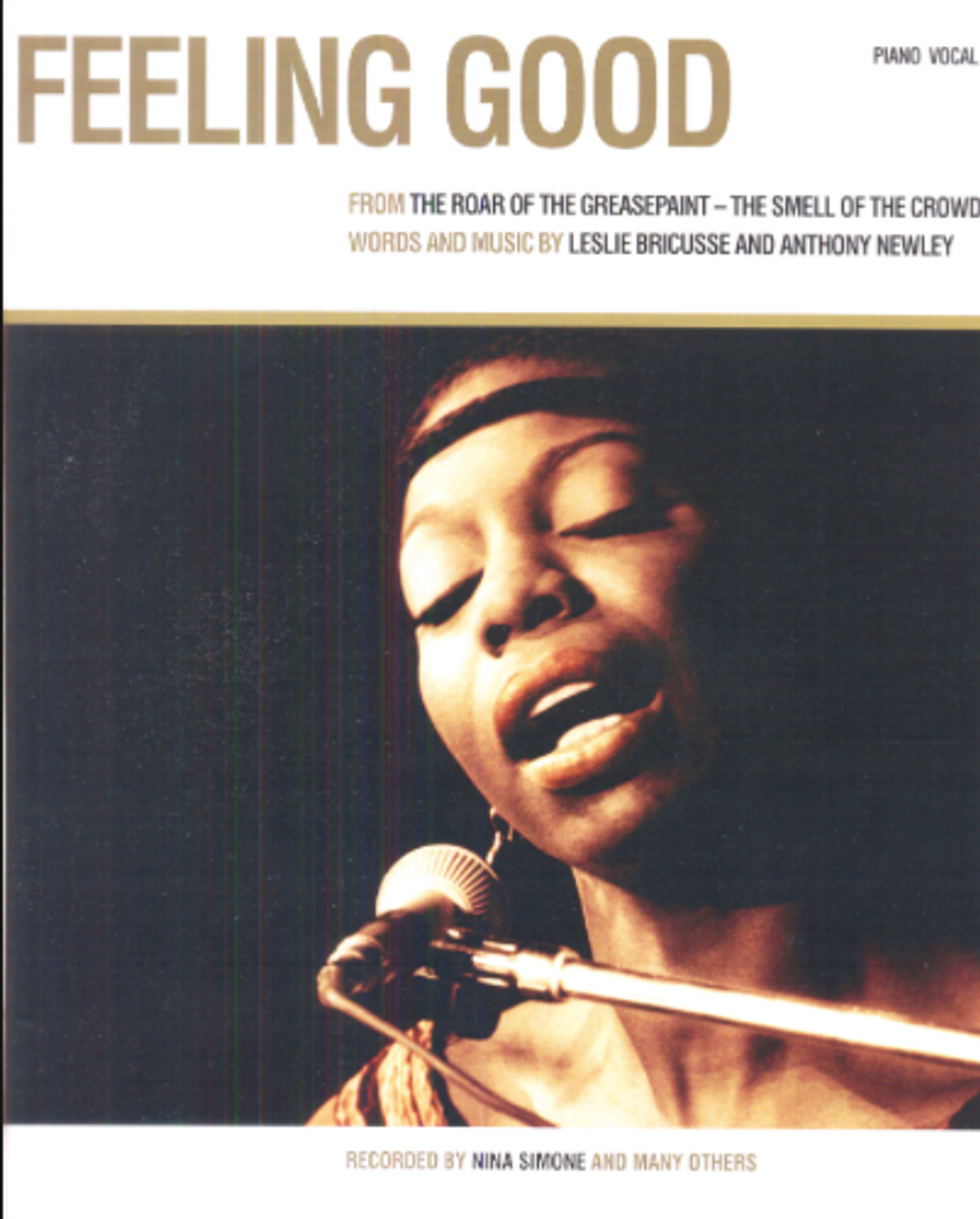 Don't Let Me Be Misunderstood

We all, including me, thought this was some funky song from The Aminals. In reality, it was originally released by Nina Simone as a love song pleading for her lover to understand her intentions and love. The Animals liked the song so much they released their own upbeat version a little over a year later and resulted in a classic hit.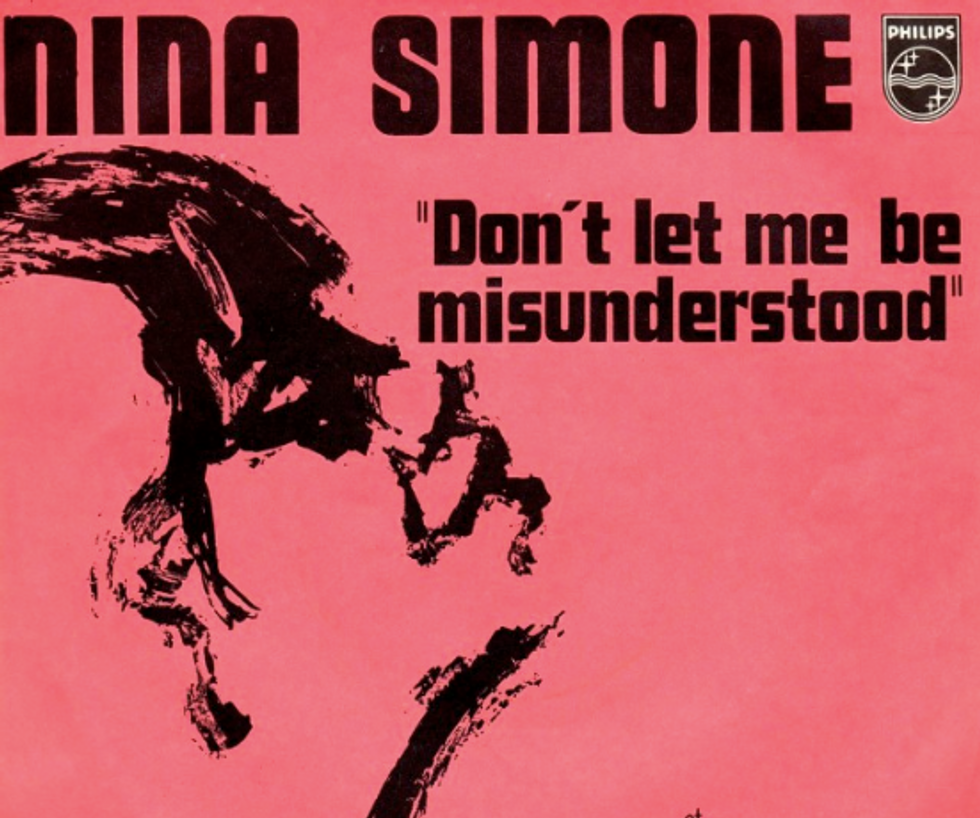 I Put A Spell On You
The most famous modern version of this song is by Annie Lennox in the movie series "Fifty Shades Of Grey". Lennox's version is played with a staccato piano entrance and keeps the modern undertone the entire song, whereas in Nina Simone's version there is a small orchestra in the entrance which is more melodic than the modern rendition.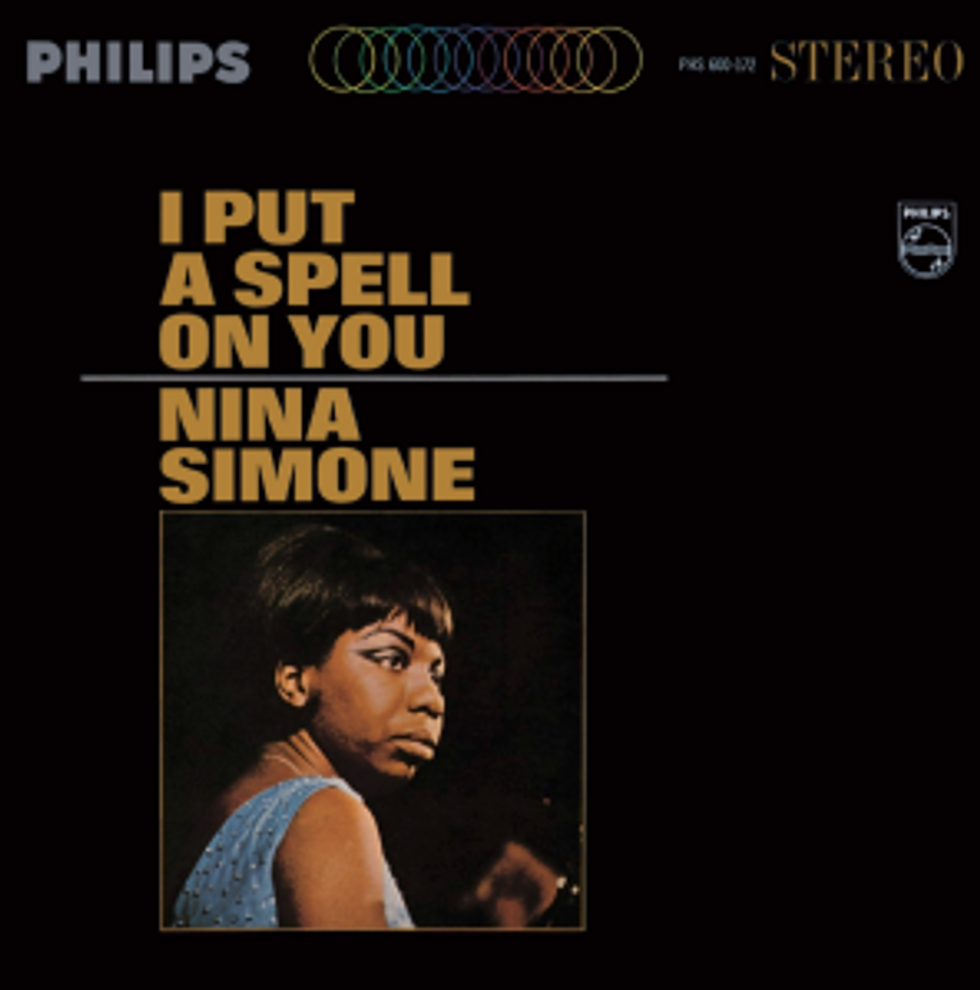 Cotton Eyed Joe
Nina Simone may not have written this song, but she transformed it from an 1870's folk song to a soft piano tune. Simone released Cotton Eyed Joe in the 1960's as a soft melancholy song that keeps the original meaning about a fiddle being made from the wood of a dead man's coffin evident in the tone. It is completely opposite compared to the line dance were used to hearing from 1995. Out of all the songs listed, this one is definitely the most unique compared to the modern versions.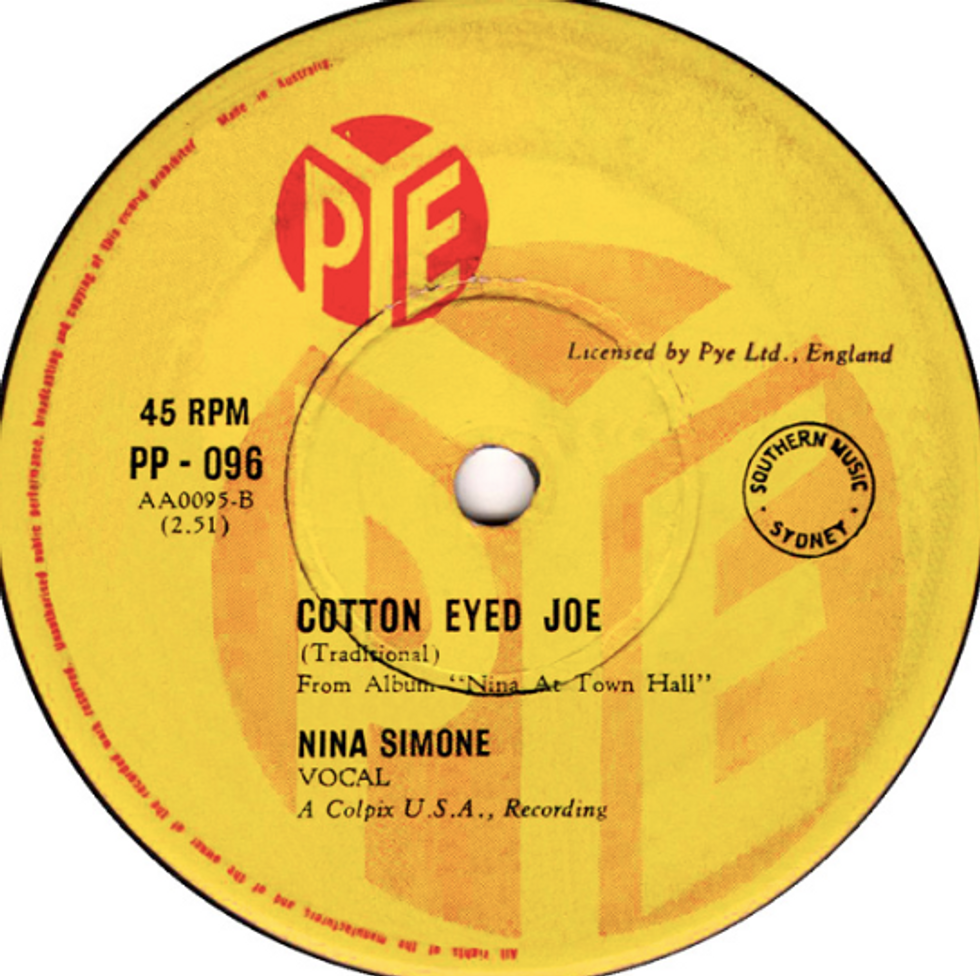 Lilac Wine
This one might be pretty unknown to most, but that is such a shame. Nina Simone wrote this beautiful song in 1966. Since then, Jeff Buckley and Miley Cyrus are the two main contributors to the preservation of this song's popularity. Personally, this song on my list of favorite songs.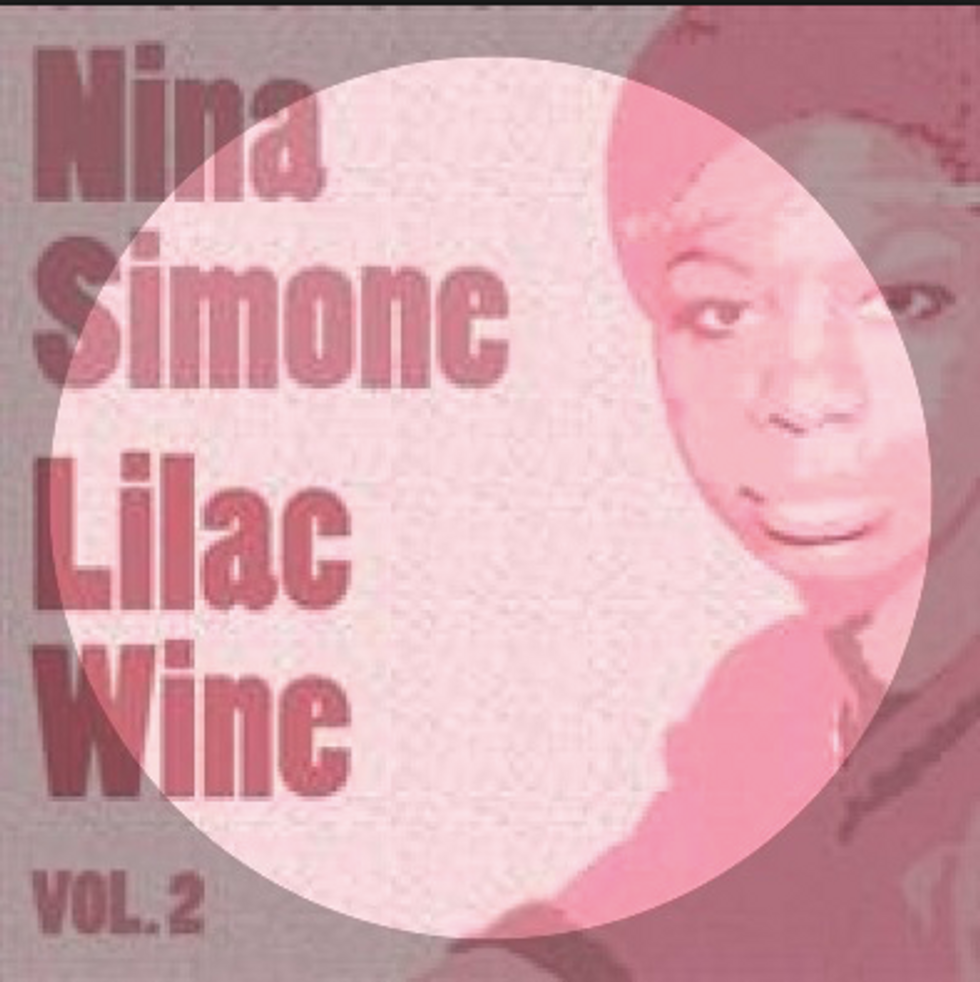 ---
Here are some other really amazing Nina Simone songs you should know (significant in Civil Rights or music as a whole):
Strange Fruit
Mississippi Goddam
Sinner Man
Backlash Blues
Be My Husband
I Ain't Got No
Baltimore
Spotify Playlist of Nina Simone:
https://open.spotify.com/user/andersochstina/playl...