I've watched the first three episodes of "Little Witch Academia," the anime Netflix original, and so far, I'm really interested in the potential of this show. So, I put together my first impression of the series with possible light spoilers.
Also, please be wary when reading the Wikipedia articles; they unabashedly have spoilers for sure. You have been warned!
"Little Witch Academia" recounts Atsuko "Akko" Kagari's experiences and adventures at Luna Nova Magical Academy, a school for witches. Inspired by her idol Shiny Chariot, a witch who did a performance when Akko was younger, Akko aims to be a talented witch like Chariot.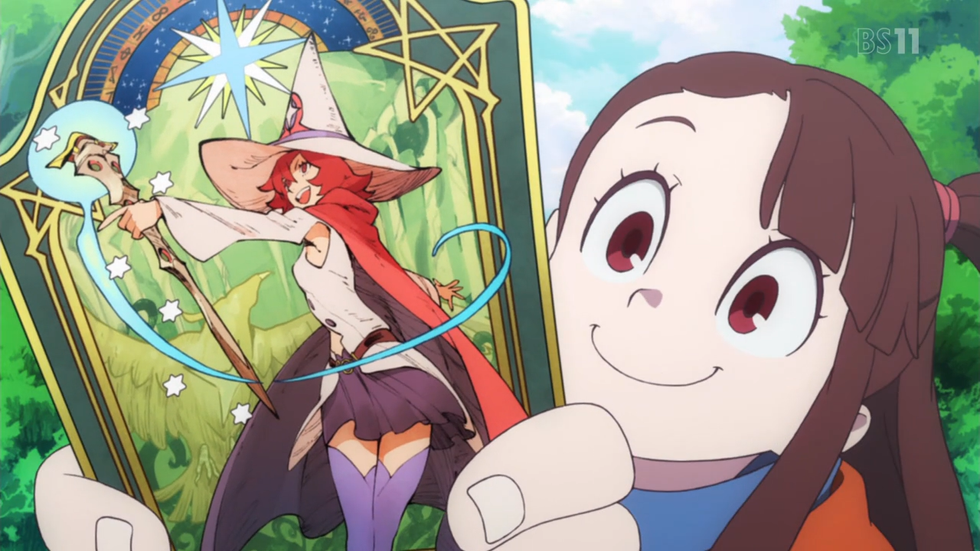 The only issue is that Akko is human and was not born with magical abilities. However, she has the ability to learn magic, which is a constant drawback for her.
However, it is reminiscent to someone who joins a choir but can't sing well. Or someone who studies really hard for a test and fails. Hard work can pay off, even though the progress may seem slow or nonexistent.
Yes, Akko fails a lot within the first three episodes and she will likely continue to fail throughout the series. But she does have some successes, and those successes were possible through her hard work, endurance and persistence.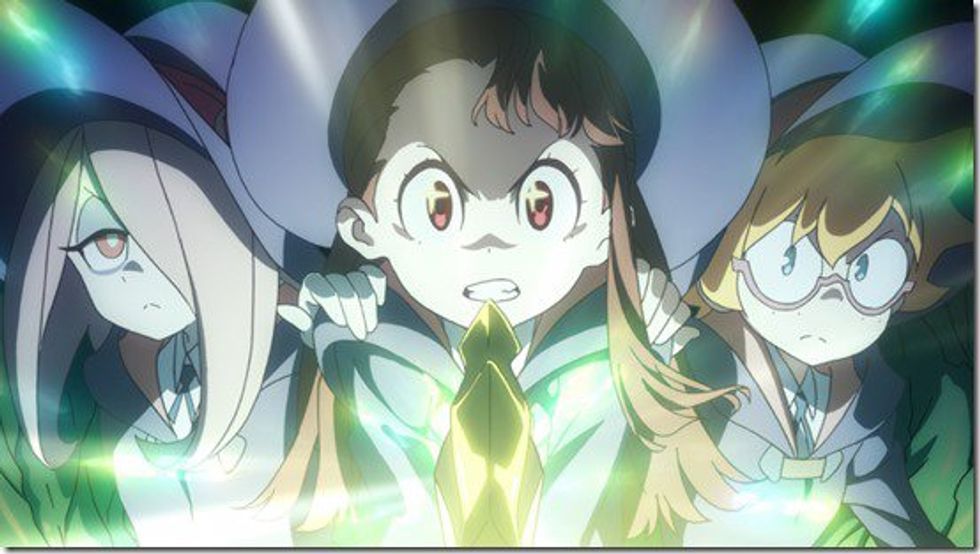 Akko can be quite incompetent and stubborn, her flaws are very evident, but she makes up for it with her undying passion and dedication to be like Shiny Chariot. Those childhood dreams we had when we were younger is still with Akko, and we observe her, cheer for her, watch her fail, watch her win, and everything in between.
This is just the main character. I'm only on episode three, so they haven't gone into much development with the other characters, besides Diana Cavendish - the top student of Luna Nova admired by her peers and the teachers. She is the straight foil (contrast character) to Akko in every way, but she steadily develops respect for Akko and even does some introspection of herself.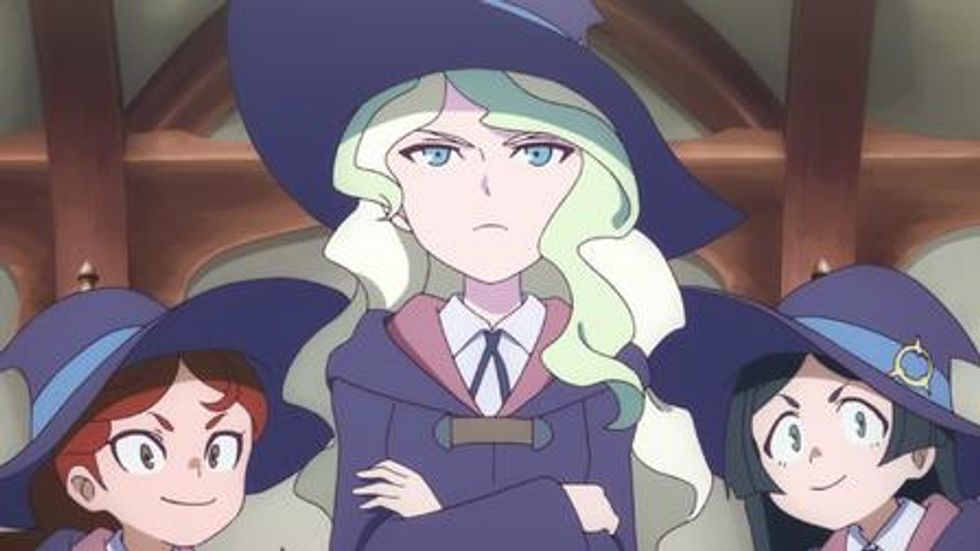 When I first heard of "Little Witch Academia," I thought that the creator of "My Hero Academia," Kohei Horikoshi, created the series from the similar plots and art styles. They are both about underdog protagonists born without the supernatural abilities of their respective worlds, working hard to get into the schools of their dreams to become like their childhood idols.
However, I learned that there were conceived independently by different creators (Yoh Yashinari created "Little Witch") at different times. "Little Witch" was first published in 2013, and "My Hero" was first published in 2014. It's staggering how similar the two series are.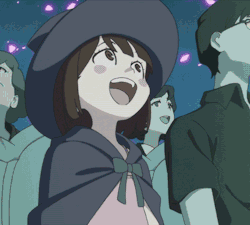 Overall, I give it the thumbs-up! Not as gripping as "My Hero Academia," but it's just as fun and touching to watch and experience, like Harry Potter!
Little Witch Academia is only available for legal streaming on Netflix. It is not available on the anime viewing sites Crunchyroll or Funimation. It is English subbed, not dubbed.