Welcome back
Sign in to comment to your favorite stories, participate in your community and interact with your friends
LOG IN WITH FACEBOOK
Report this Content
This article has not been reviewed by Odyssey HQ and solely reflects the ideas and opinions of the creator.
Subscribe to our
Newsletter
Featured
Every person, every couple celebrates Valentines in different ways, but there are a few things to keep in mind.
3956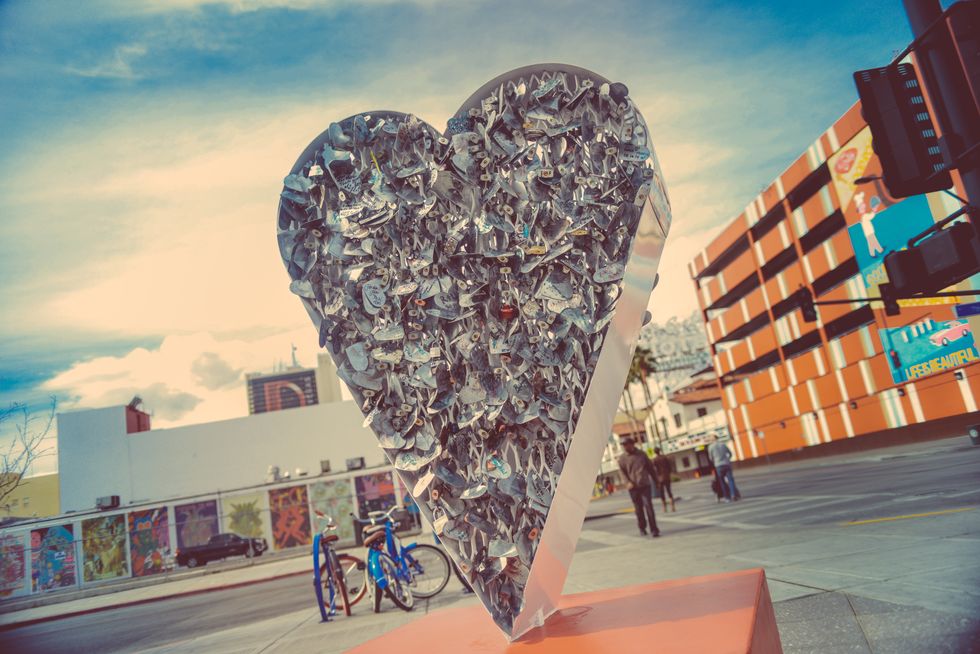 https://stokpic.com/project/love-heart-art-on-urban-street/
Ah, Valentines Day, a day of excitement for some and heart break for many. There are three kinds of people on Valentine's Day: the ones who make it a big deal, a little deal, and those who are single, but Valentine's Day can be fun for anyone if you have the right spirit in mind.
Valentine's Day can be a super exciting day, especially for new couples. People like to make it a big deal by getting all dressed up, going to a fancy dinner, and getting each other super nice gifts. All of this is super fun, but can take a toll on your wallet. If you do make Valentine's Day a big deal, ensure that the things you put your time and money into are something you want in the long run.
Making Valentine's Day a little deal can put more emphasis on your true feelings. Little deal Valentines may consist of going to a nice dinner and spending quality time with each other. Some gifts may be involved, but they are little and very meaningful gestures such as pictures, letters, or their favorite heart-shaped candy.
To some, being single on Valentine's Day can be a bummer, but a having a night with your best friends can be super fun too. The day does not have to be so dreaded like many feel when Valentine's Day is mentioned. A whole group of friends could go to dinner together and maybe even make little Valentines for everyone like we did in elementary school.
There are so many fun ways to celebrate Valentine's Day without having a significant other.
I have had the same boyfriend for over three and a half years and Valentine's Day has never been a huge deal to us. Every year we usually go to dinner together and enjoy being in each other's presence. We also write letters that we give to one another after dinner and read them one at a time to watch the other's reaction. My boyfriend is especially good with his words, so I usually end the letter with happy tears streaming down my face. I know I'm successful if I get him to tear up a little and smile from ear to ear. Some years we've also given each other gifts, like our favorite heart-shaped candy and pictures.
No matter what kind of gifts we exchange, we always have something interesting happen to us on Valentine's Day. The first one we celebrated together, we went to a nice pizzeria and, mid-dinner, snow starts falling outside. By the time we left the restaurant, the road and cars were covered.
The next year, we had planned to go to a burger joint because they had a fudge brownie milkshake special. We arrived to the restaurant and there had been a kitchen fire, so it was closed for the night. There's no telling what will happen this year!
In the end, there shouldn't be one day that defines your love for one another, your love can be displayed every day in the littlest or biggest ways, just make sure you talk with your significant other a bit in advance so you're on the same page. If you want Valentine's Day to be a big deal, tell them, and vice versa. If you don't express how you want to celebrate the holiday, you might end the night in disappointment. If you can't come to a compromise, make it balanced! Have a fancy dinner, but do small gifts, or something along those lines. As long as you communicate with the one you love, it will be a success!
Happy Valentine's Day!
Keep Reading...
Show less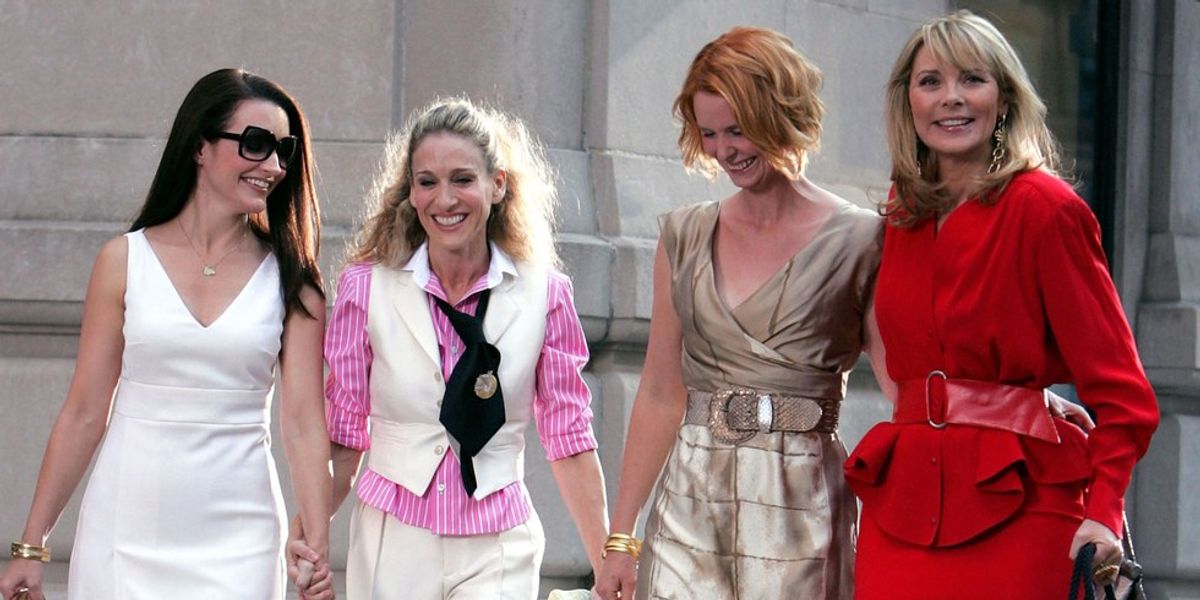 Warner Bros. Television
1. You don't have to feel guilty about flirting with customers for tips (or just for shits and giggles).

2. You can be obnoxiously flirtatious with anyone you want. You are free to be that girl that flirts with everybody and makes 'em all smile (it's especially fun when the guy is as cute as Collin Jost). No shame.

3. Making random men nervous with your superior beauty and intense eye contact just for the hell of it is really amusing and empowering.

4. No one gives two poops if ya legs are hairy (your man shouldn't either but *Kermit the Frog meme* That's none of my business)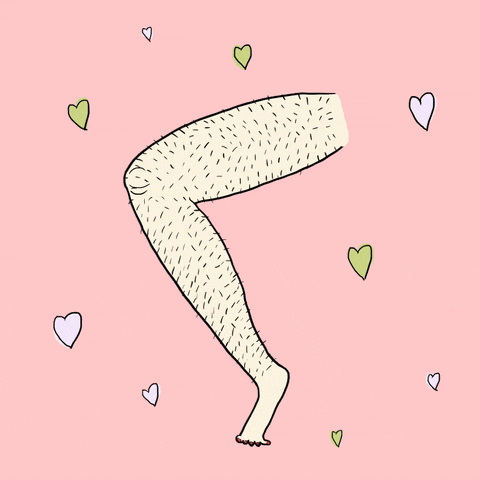 5. The toilet seat will remain down.

6. There's more money to spend on yourself.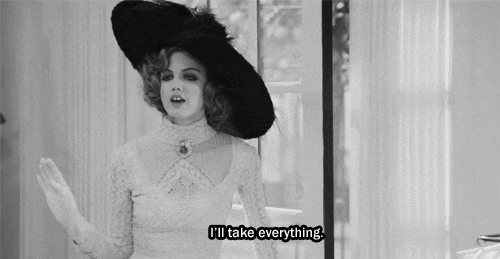 7. There's always this secret butterfly in your tummy that marvels at the possibility that when you go out this weekend you're gonna meet someone super handsome/wonderful/prince-like and have this moment of dazzling dalliance.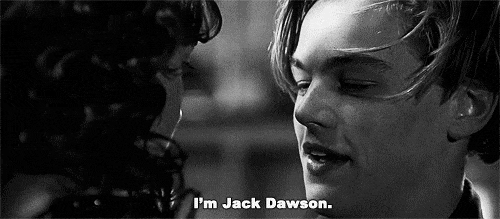 8. Nothing is that serious...you can take it all with a grain of salt...you don't owe anybody anything.

9. You can dance with anyone and everyone...or no one (Hello frat boi w/ glasses, I see you).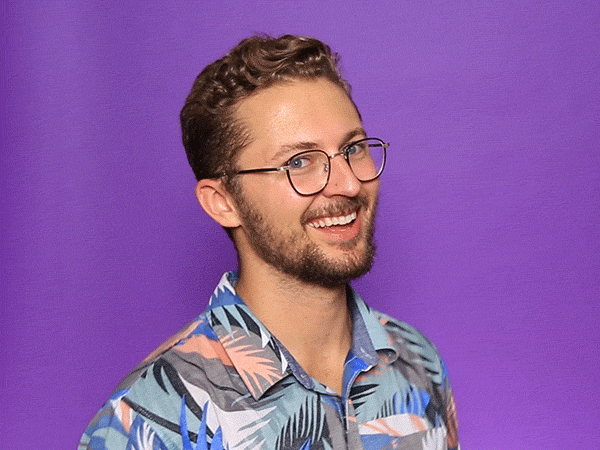 10. You don't have to fluff anyone's ego but your own.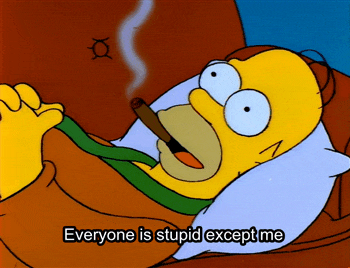 11. Free drinks and dinners from single guys (It's not taking advantage if they're offering; a girl's gotta eat).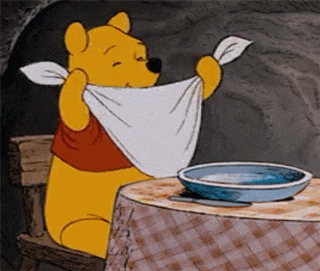 12. You have more time to learn how to love and improve yourself rather than constantly pouring your energy into another person.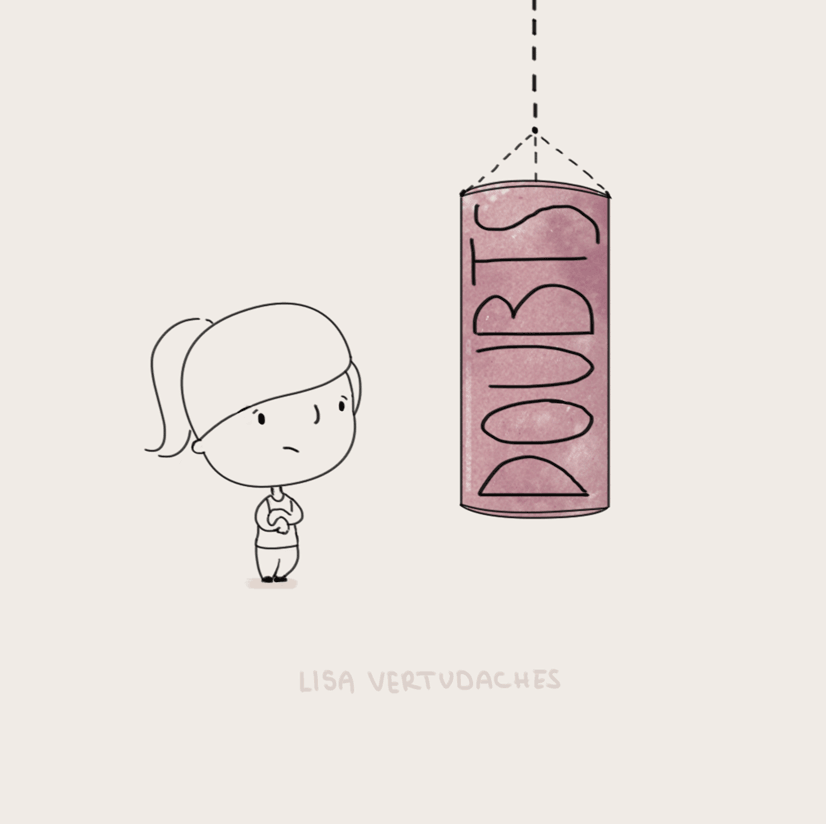 13. You don't have to sacrifice your cheesy Jen Aniston rom-coms and Gilmore Girls for his Fast and Furious/other dumb action movie featuring blonde that is only in the movie to supply a relationship to the male lead and to make him look more masculine/empowered in juxtaposition (In other words, you don't have to deal with a guy being a crabby Patty while you watch your cute movies).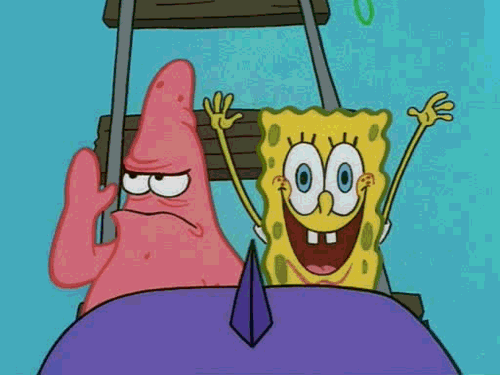 14. You can daydream about what your future husband may be doing right now (and not get stressed/guilty out because you're not picturing your current boyfriend that's crazy about you as your future husband).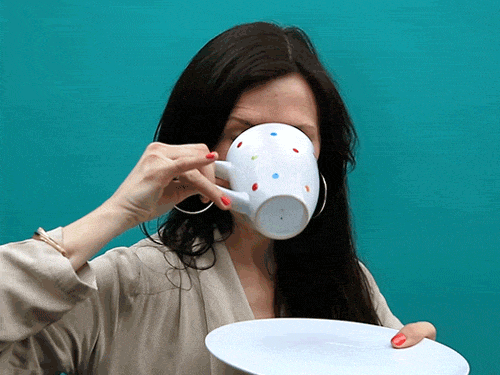 15. There is more time to be spent with your girlfriends.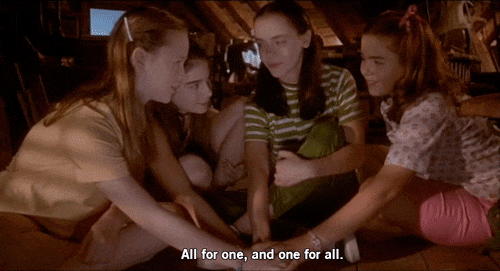 Keep Reading...
Show less
Featured
What does Black History Month mean to you?
3642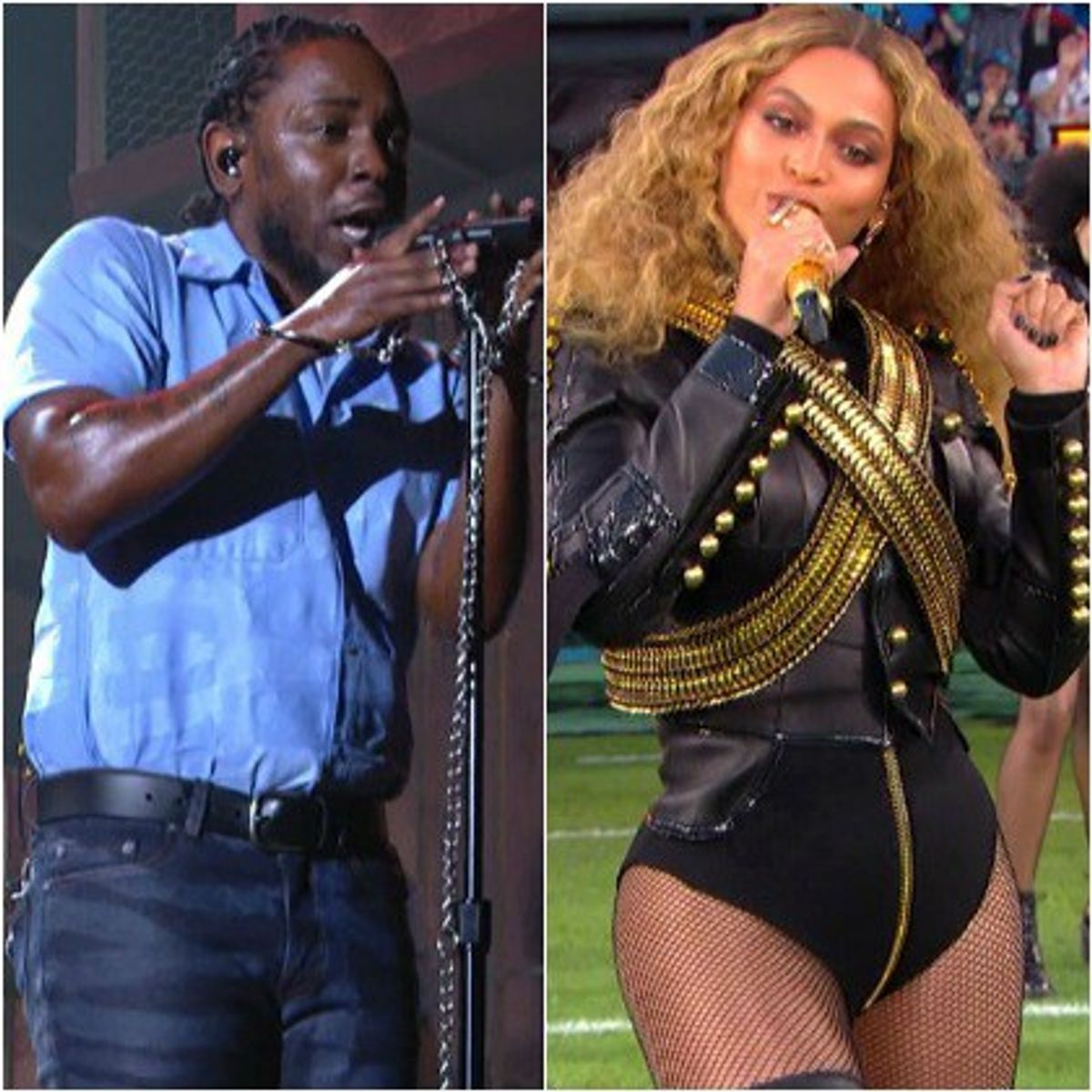 madamenoire
African Americans have done so much and will forever be remembered for their accomplishments. In my opinion, there is no such thing as Black History Month. All year, we should celebrate the amazing poetry, music, inventions, and accomplishments that has surfaced over the last 100 years. Let's take a look...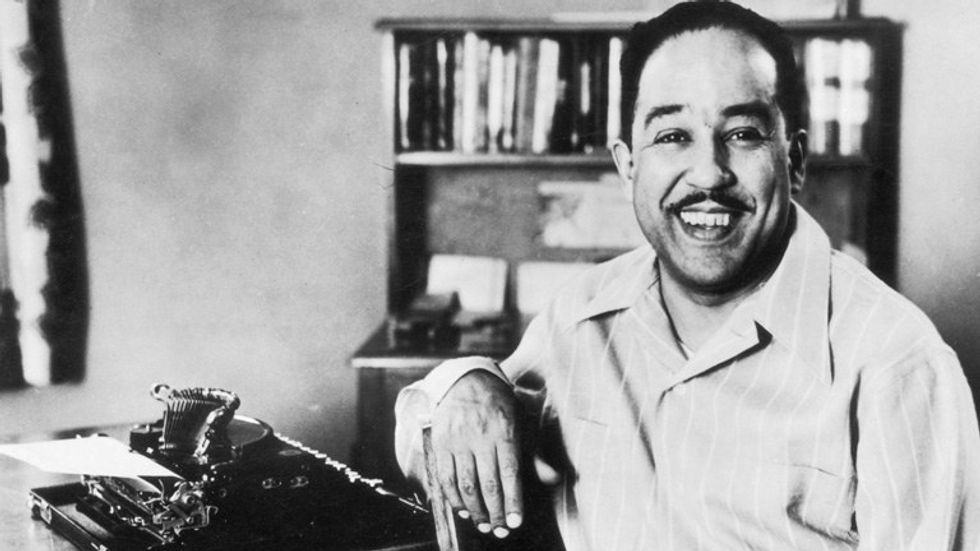 Langston Hughes (1902-1967)
Social activist, columnist, early innovator, novelist, and playwright
8+ awards, 15+ poems, 24+ books of different genres.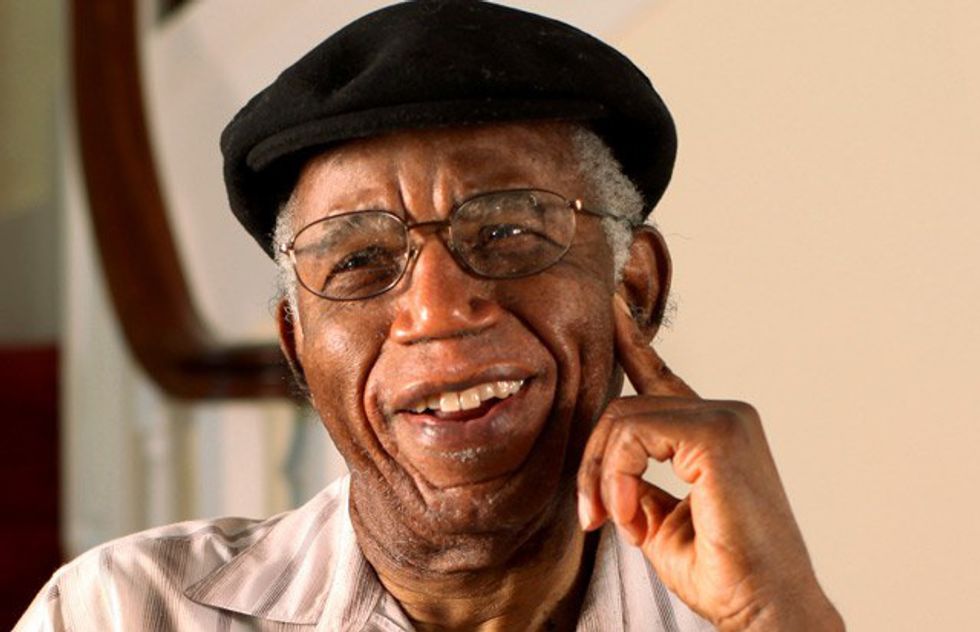 Chinua Achebe (1930-2013)
Novelist of "Things Fall Apart"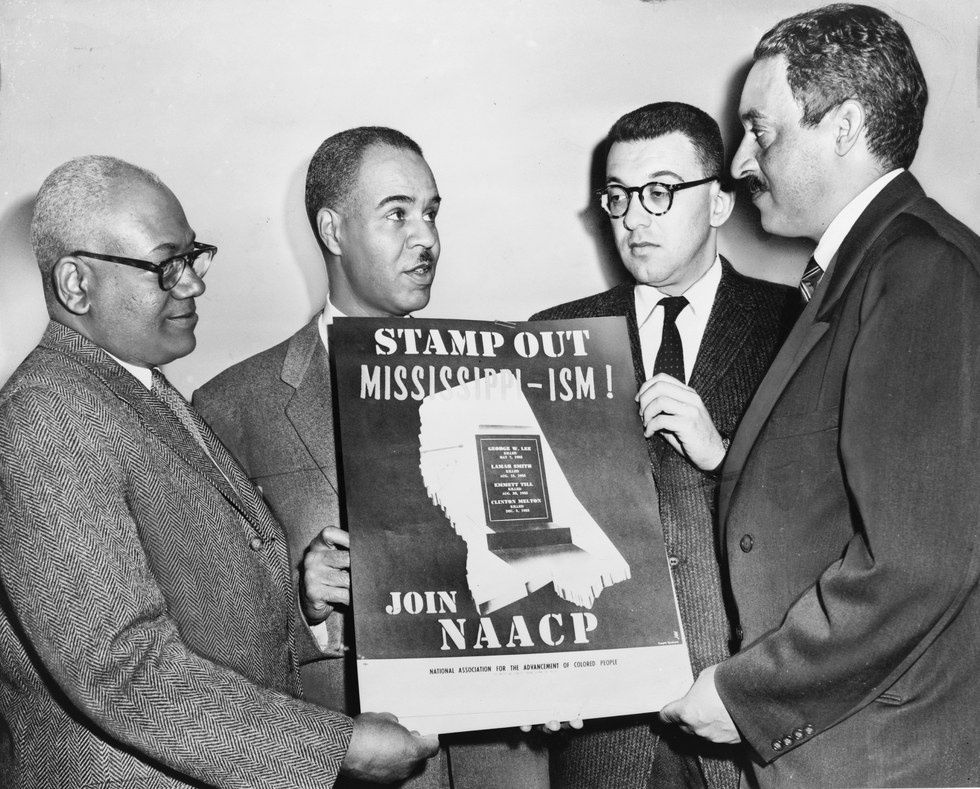 NAACP Founded (1909)
A group including Ida Wells and W. E. B. DuBois met in Canada, demanding civil rights for blacks.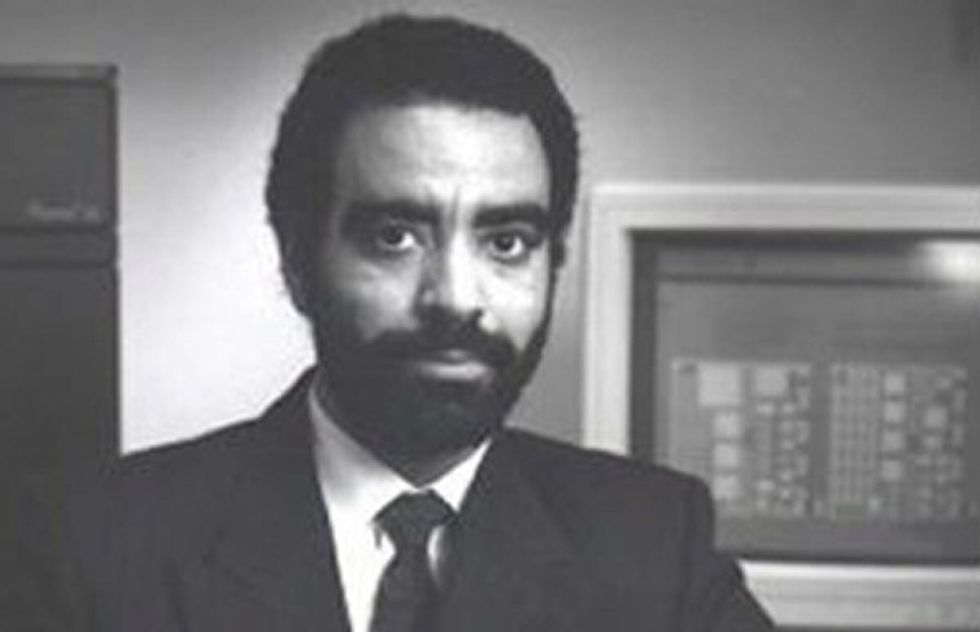 Marc Hannah (1956-present)
Invented 3-D Graphics technology used in films
One of the founders of Silicon Graphics in 1982, which is what was used in "Jurassic Park" and "Terminator."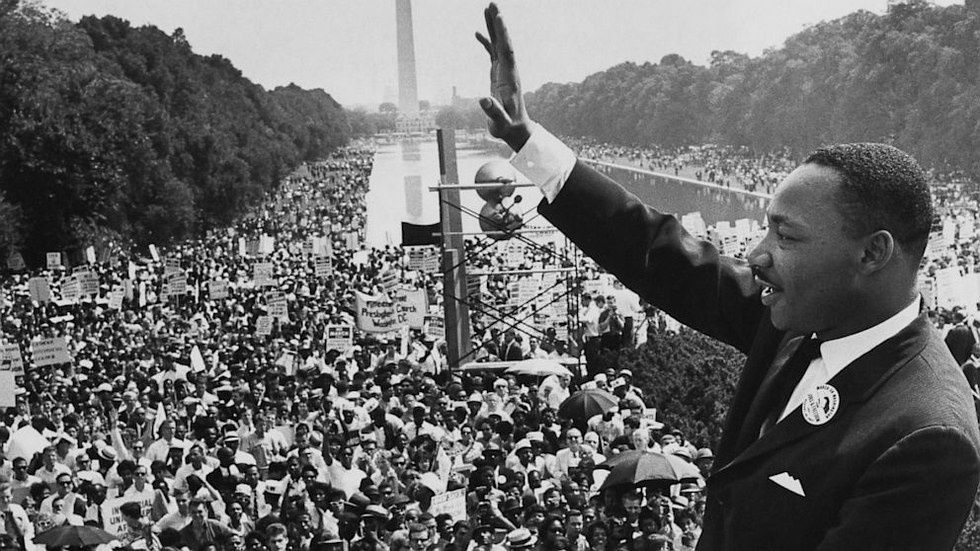 "I Have A Dream" (1963)

250,000 people participated in the march on Washington. Leader Martin Luther King Jr. gave a speech, titled "I Have A Dream." It was focused on black America and non-violence, which made him an amazing figure looked at today.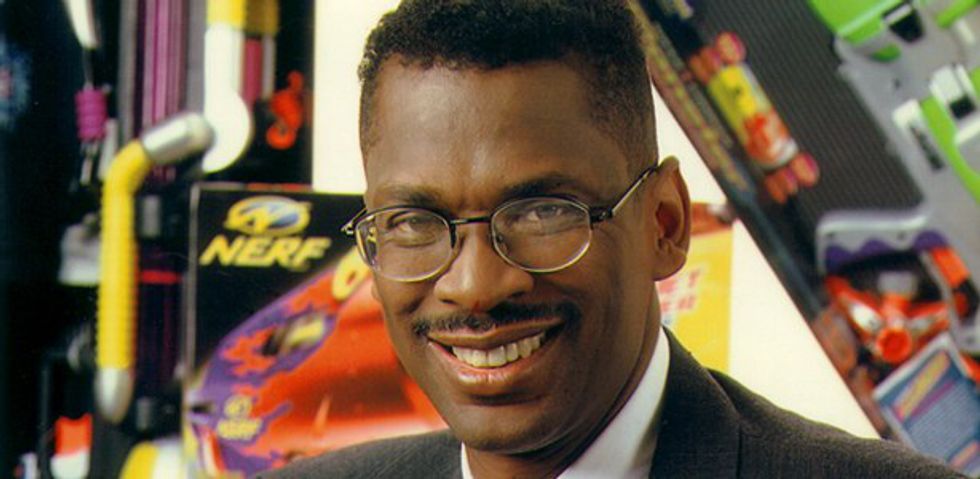 Lonnie Johnson (1949-Present)

Invented "The Super Soaker"
A toy with a multi-million impact. Currently using his fortune to develop energy technology.
I could go on for days. With so many amazing people that do not get enough credit, African Americans are just as influential as any other race, but we have a story to share. As an African American, learning what went on years ago and knowing that racism is still around is absolutely absurd. We have a voice and it is being heard right now. Kendrick Lamar's performance at the 2016 Grammys and Beyonce's performance at the 50th Super Bowl are great examples! We will keep making noise until things change for good. February is Black History Month, but so is January, March, April, May, and the rest of the months! We will not be stopped!

Keep Reading...
Show less
Featured
We've seen this movie before with the popular social media app.
5987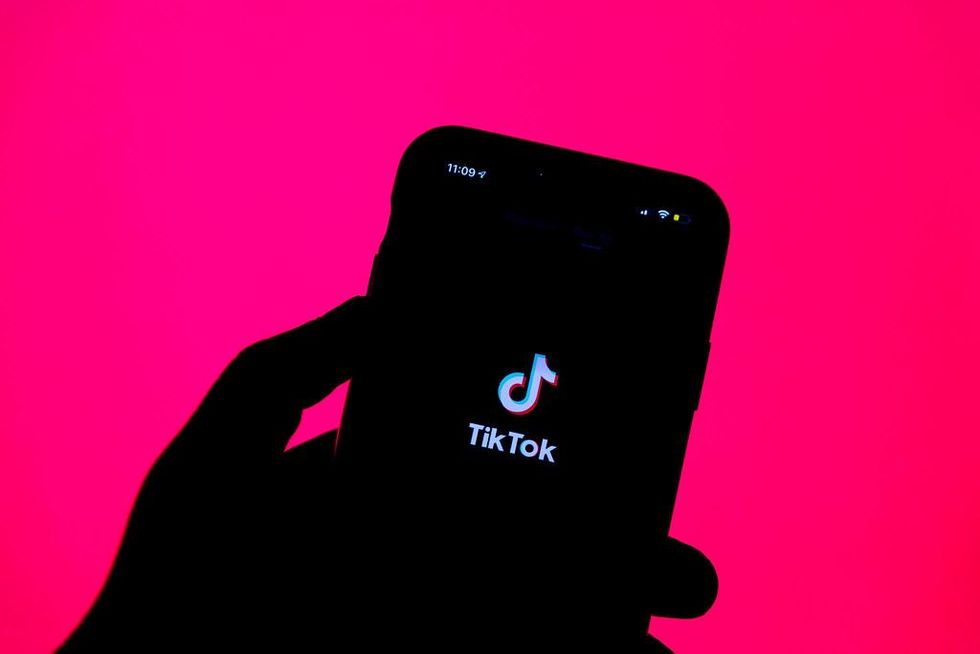 Here we go again. There's a groundswell of support to ban TikTok in the United States.
But if this seems familiar, that's because it is.
Back in 2020, there were widespread efforts to ban the popular app, but a judge halted those efforts.
Additional attempts since have gone virtually nowhere, as the dances are undisrupted, the challenges continue, and the video views keep skyrocketing.
TikTok isn't going to be banned outright. Devin Coldewey over at TechCrunch says it best:
"There isn't a clear path to a ban. The FCC can't do it (no jurisdiction). Despite the supposed national security threat, the Pentagon can't do it (ditto). The feds can't force Apple and Google to do it (First Amendment). Congress won't do it (see above). An executive order won't do it (too broad). No judge will do it (no plausible case)."
So while a Senator from Colorado can write to Apple and Google asking them to ban the app, there's not a lot politicians can do on the matter. It's up to the tech companies and it would set an incredible precedent if they took the action to ban the app.
Washington officials can implement blocks on U.S. government devices, and they have. Some states have followed suit. Texas. Ohio. South Dakota. Maryland.
But banning TikTok for all Americans, across all U.S. devices, there's no clear path for that to happen. It's just not happening.
Keep Reading...
Show less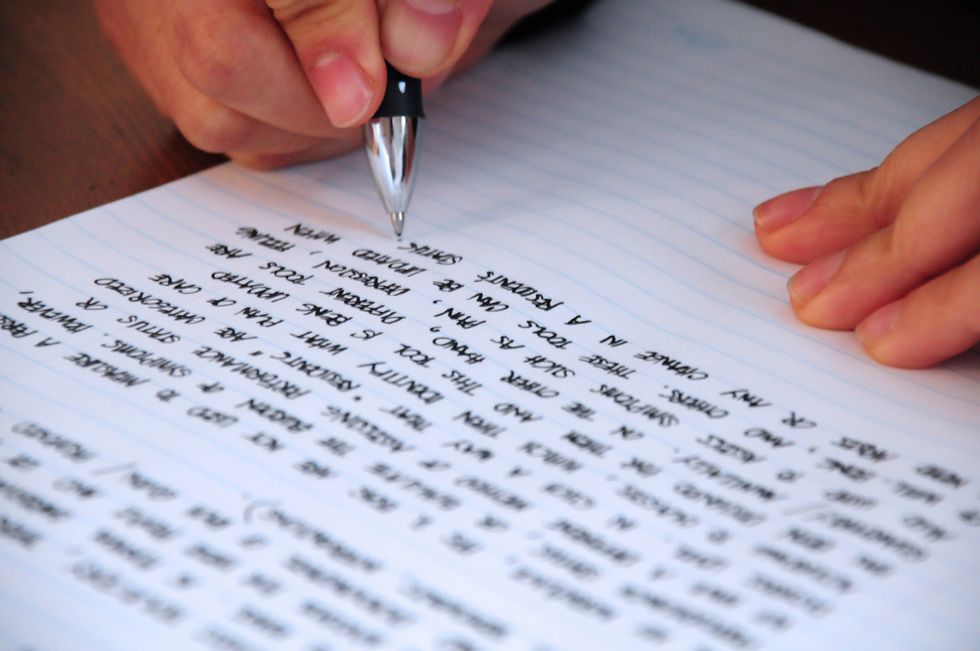 c1.staticflickr.com
Looking for some inspiration to kick off your Monday? Check out these articles by our talented team of response writers! From poetry to tips for manifesting your dream life, there's something for everyone.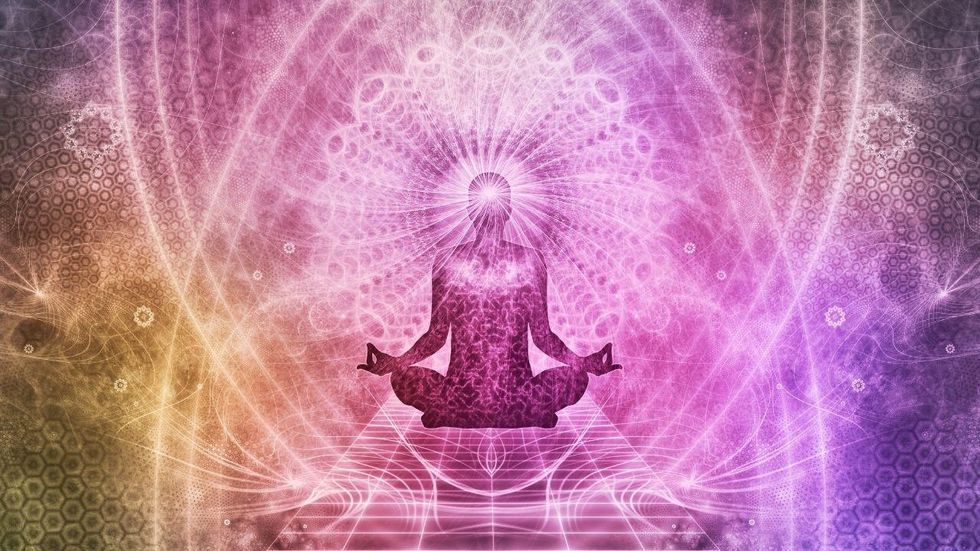 Change Your Mindset, Your Mind Needs It
"Ask for what you want and be prepared to get it."— Maya Angelou.
This was a response to I Spent The 18 Months Writing Down One Positive OR Negative Thing A Day, And It Changed My Perspective Completely.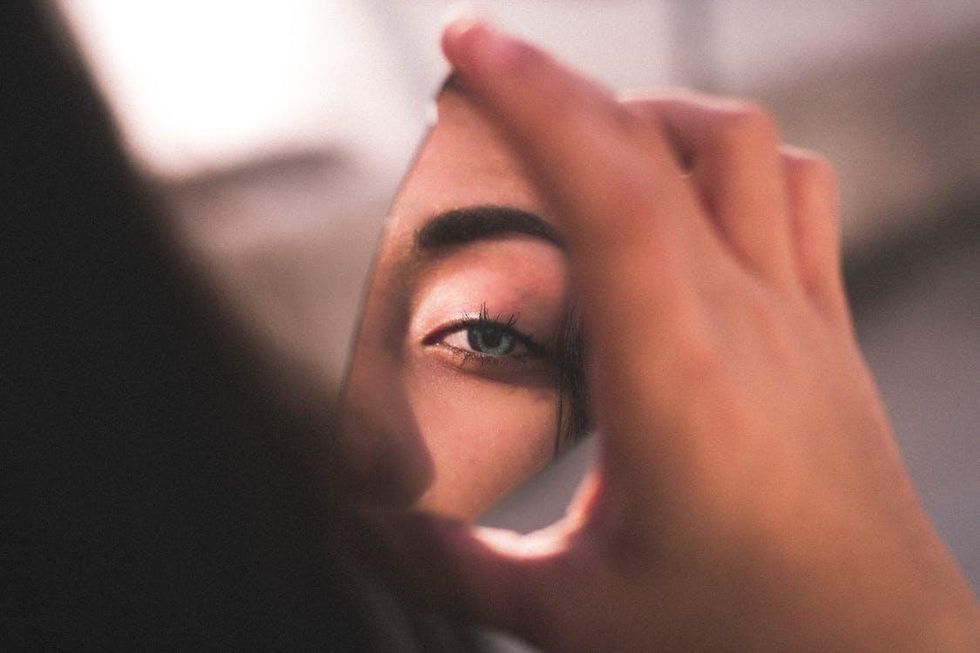 Poetry on Odyssey: Just Be You
Sometimes we can lose who we are... So here is a poem about just that.
This was a response to 5 Reminders You Just Might Need Right Now.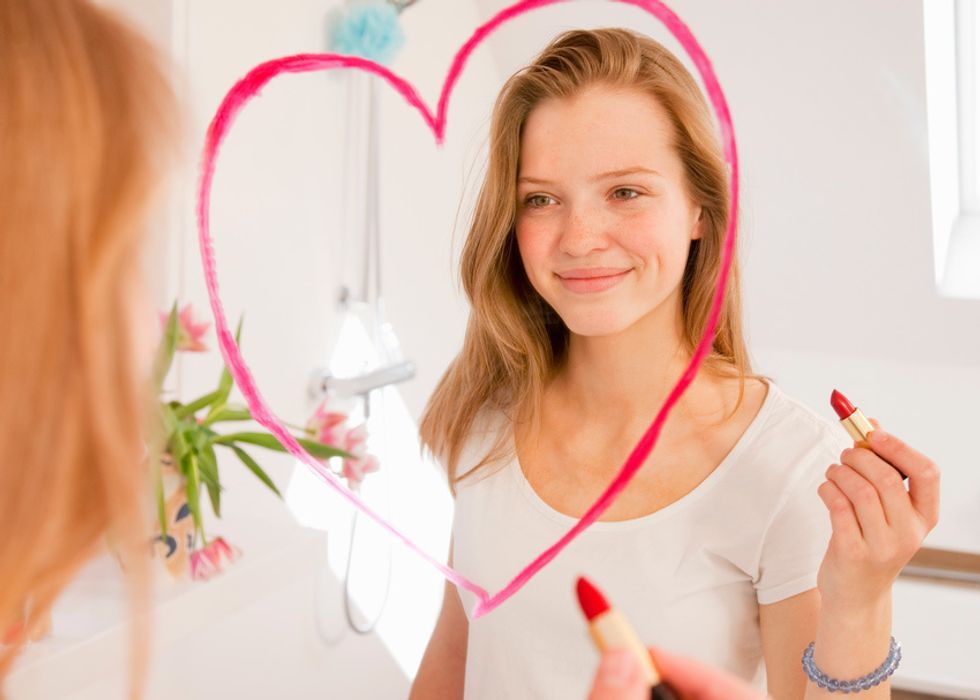 Promoting Self-Love is not all it's Made Out To Be
How can the media do better?
This was a response to Funny Bones: Eating Disorders in Comedy.
Congratulations to all the writers! Odyssey will continue to spotlight top response articles on our homepage every week, and in our brand new newsletter Overheard on Odyssey. Click here to subscribe!
Want to join the conversation? Odyssey wants to hear from you! As a response writer, your work will be featured on our homepage, newsletter, and social media feed. Plus, you'll be compensated by HQ at $10/response for your first 10 articles.
To get started, email glorie@theodysseyonline.com. We're excited to hear from you!
Keep Reading...
Show less
Subscribe to Our Newsletter