As an actor, my responsibilities seem pretty simple. Audition for a role, learn my lines, play the role to the best of my ability. Easy, right?
Yes, except there is one important distinction I forgot to make. I'm not just an actor, I'm a white actor, which adds a responsibility to my checklist: only auditioning for roles that I can portray from my personal experience. Meaning if the role is meant for a person of color (P.O.C.) then I can't audition for it, and if I am cast in a role that is meant for an actor of color, then it is my responsibility to refuse that role.
That's right. Even if the role is my dream role, and it shows off my talents perfectly. I am not allowed to play Angel in Rent, Coalhouse in Ragtime, or The King in The King And I, and I am perfectly OK with that.
The rules I've laid out seem pretty simple. If you're a white actor, don't play roles that are meant for non-white performers. But it's amazing how many people still don't seem to understand that. Of course there are distinctions to be made when casting something like Aladdin, for example. Obviously the role shouldn't be played by a white actor, but it is up to the director if the role can be played by a P.O.C. who is not of Middle Eastern descent, especially since Agrabah is a made-up place. The role has been played by actors of Latino, Chinese and Middle Eastern decent, and I personally think that's OK. As long as the actor is not white, he has an understanding of what it is like to be a person of color, and that is what's important. But regardless of your stance on discrepancies such as those, the point of this article is to point out a flaw on behalf of white actors, not actors of color.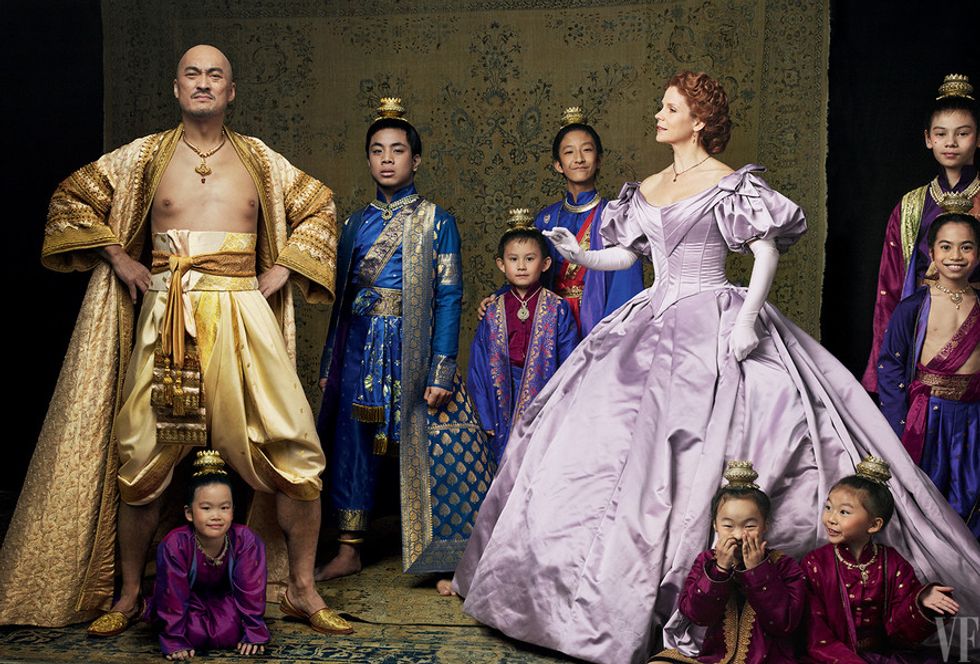 It is also important to note a key difference between white actors and actors of color, other than their skin tone. The majority of stories are written about white people, and the majority of shows in the past have been performed with either an all-white cast, or a primarily-white cast. White actors cannot deny the upper hand they have in the casting world, simply because the ratio of roles is in their favor, and always has been. There are simply less stories written for people of color, and it has always been that way. Although it is getting better, we still have a long way to go, and Hamilton is not an excuse to do an all-white production of Ragtime.
Often, white actors who accept a role meant for a person of color use the term "color-blind." This is problematic for a few reasons. The first is because that is a racist term. White people who use "color-blind" to justify their racist behavior are just enforcing the point they are trying to deny. We all see color, and for a white person to pretend that they are immune to society's racial hierarchy is not only racist, it's a lie. Sure, a white person could go about their everyday life "not seeing color." But guess who can't. Literally every single person of color. We can pretend that color doesn't affect us, but that's only because it affects us positively. To ignore race as a factor in every person's day-to-day life is blind in itself
The second reason why the term "color-blind" is problematic is because that term has one place, and it is when a role that is typically played by a white actor is given to a person of color. THAT is color-blind casting, not the other way around. And even that is not the preferred term. What some people consider to be "color-blind" casting is officially referred to by Actor's Equity as "non-traditional casting." White actors who justify their desire to play a role like Nina in In The Heights by saying they "don't see color" is a slap in the face to actors like Audra McDonald and Noma Dumezweni who have taken on the traditionally-white roles of Carrie Pipperidge and Hermione Granger, respectively, with impeccable grace and talent. The casting directors of those shows see color, and those actresses see color. It is what they choose to do with that color that matters.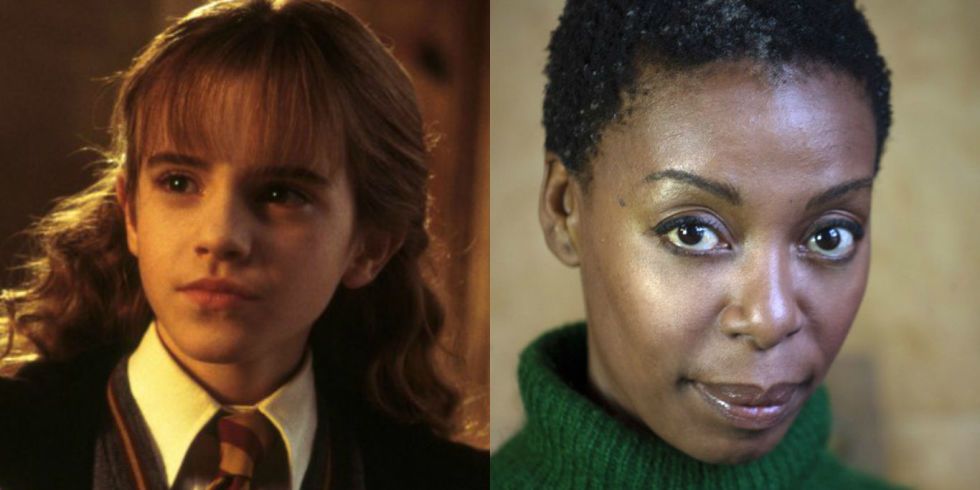 Another thing white actors do is claim that they were "the best for the role," which is a contradiction of itself. It doesn't matter if you're the best dancer, actress and singer to walk this earth; you are not allowed to play Anita in West Side Story. If it came down to an actress of color with very little singing and dancing ability and a white triple-threat, the former is the obvious choice. It is actually impossible for a white actor to be the "best for the role" when that role is non-white, because the innate emotional depth and story of that character is something a white actor will never have.
But why are white actors still making these mistakes, and why are casting directors, directors, parents, teachers, friends and fellow actors letting these mistakes happen? It's complicated, but the first reason is lack of education. A town in middle America with a population of exactly zero people of color is not expected to understand the ins and outs of diversity in theatre, which is a complicated issue. As a white actor myself, I know that I will continue to make mistakes in my choices, albeit less serious than those previously discussed. The most important thing that I, and all other white actors can do, is educate ourselves, and learn from our mistakes. The other most important thing every single person can do, not just white actors, is speak up when we see injustice in theatre, and anywhere. Change doesn't come from silence, it comes from loud and powerful voices. Educate those who don't know, and they will educate others. Change doesn't happen overnight, but it can happen, and it will.
For more information on this issue, check out the Actors' Equity Association's page on diversity in casting,