By now, you've probably heard that TikTokers are doing everything they can to make the idea of a Ratatouille musical into a reality. Hundreds of creators have written songs, created set design ideas, and even designed a Playbill!
This idea has gotten so much attention that Pixar posted on their Instagram with a reference to the line in the theme song that creators have written!
So I'm here to share with you some of the very best ideas that have come from this new craze!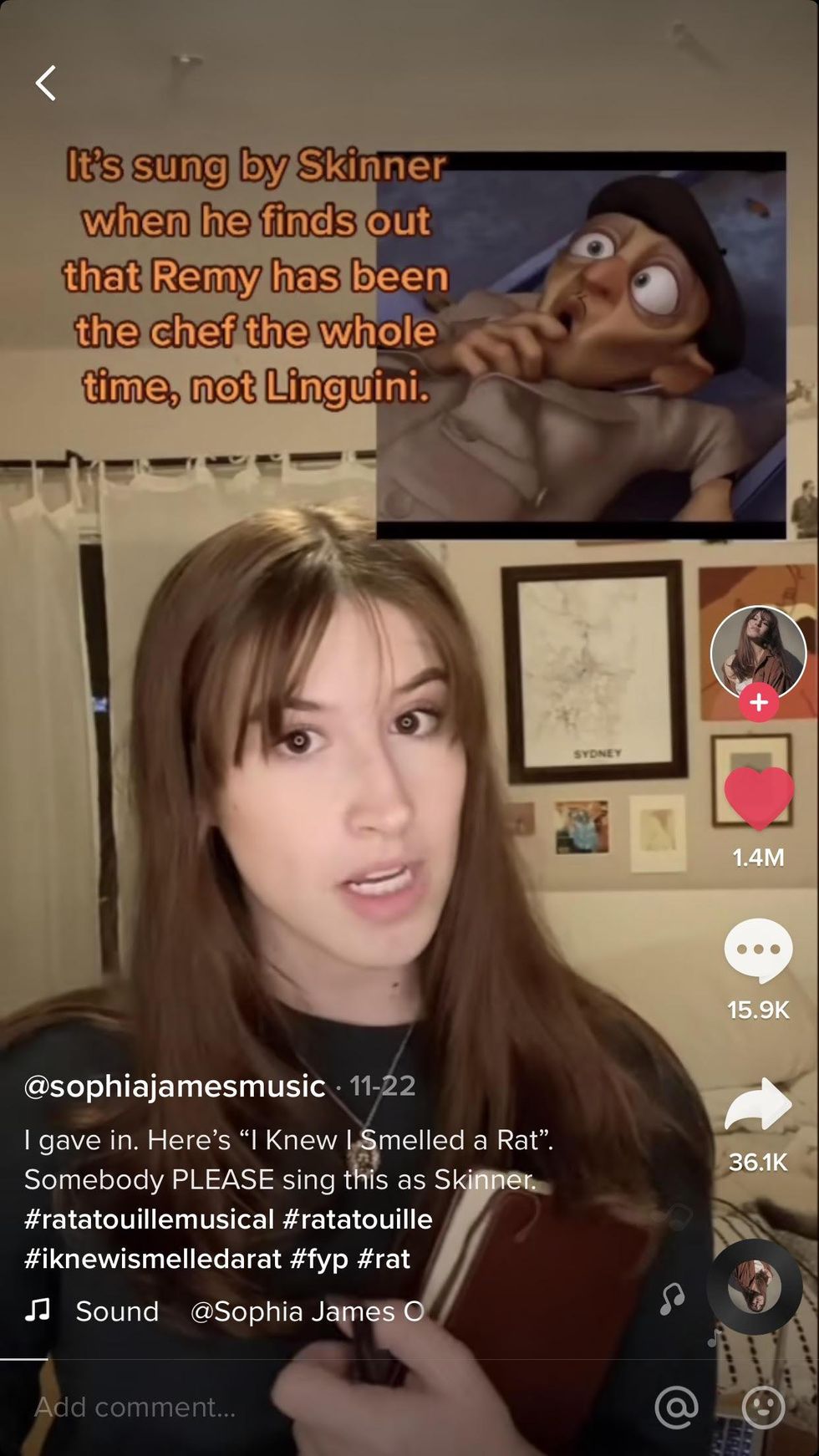 https://vm.tiktok.com/ZMJ4QW7br/
This is a song written by @sophiajamesmusic for the moment in the story when Chef Skinner realizes that Remy has been the cook all along, instead of Linguini.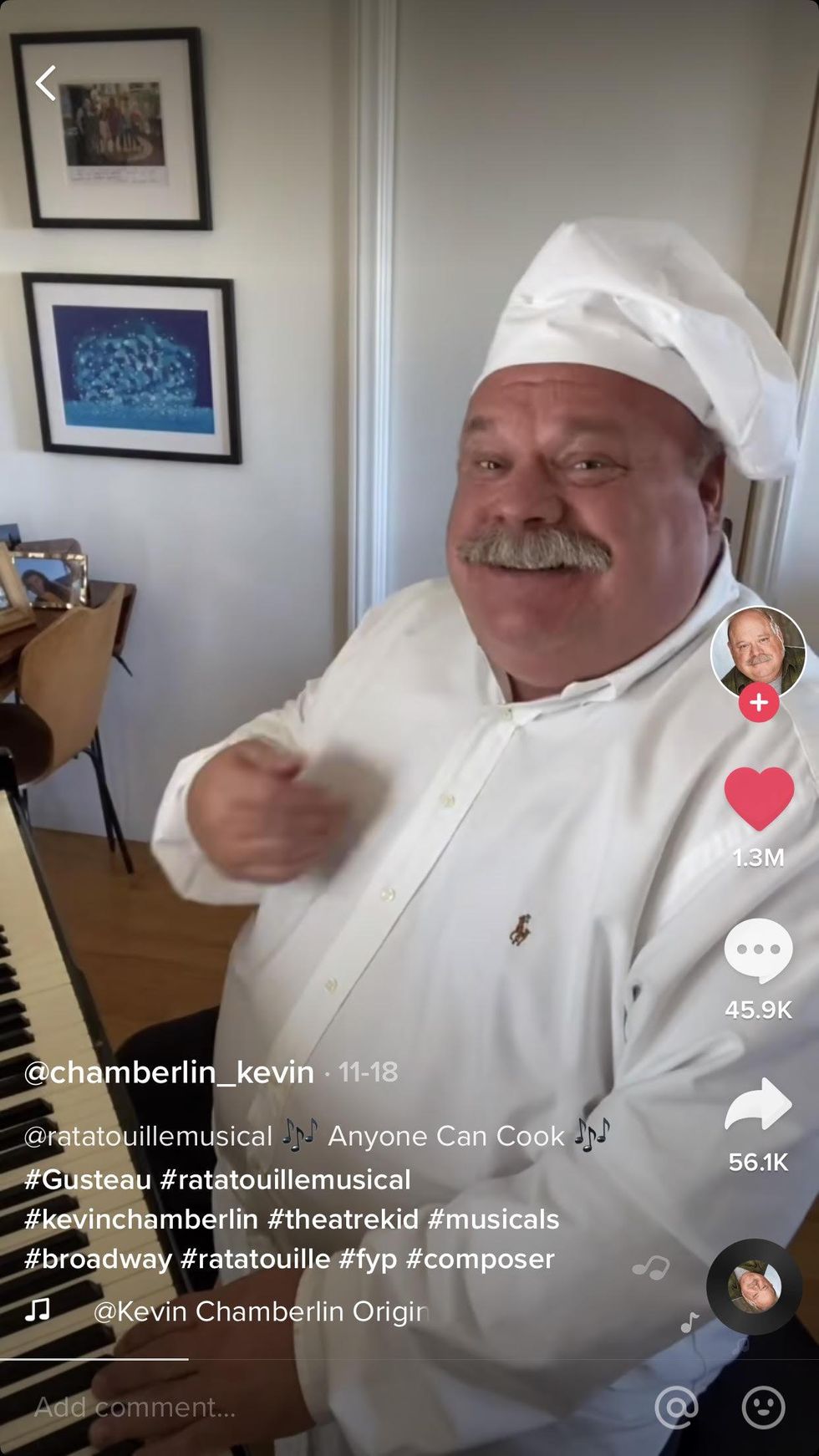 https://vm.tiktok.com/ZMJ4QPwbV/
Kevin Chamberlin, who you may know as Bertram from Jessie, or for his Tony nomination, does a number in costume as Chef Gusteau in a song titled, "Anyone Can Cook"!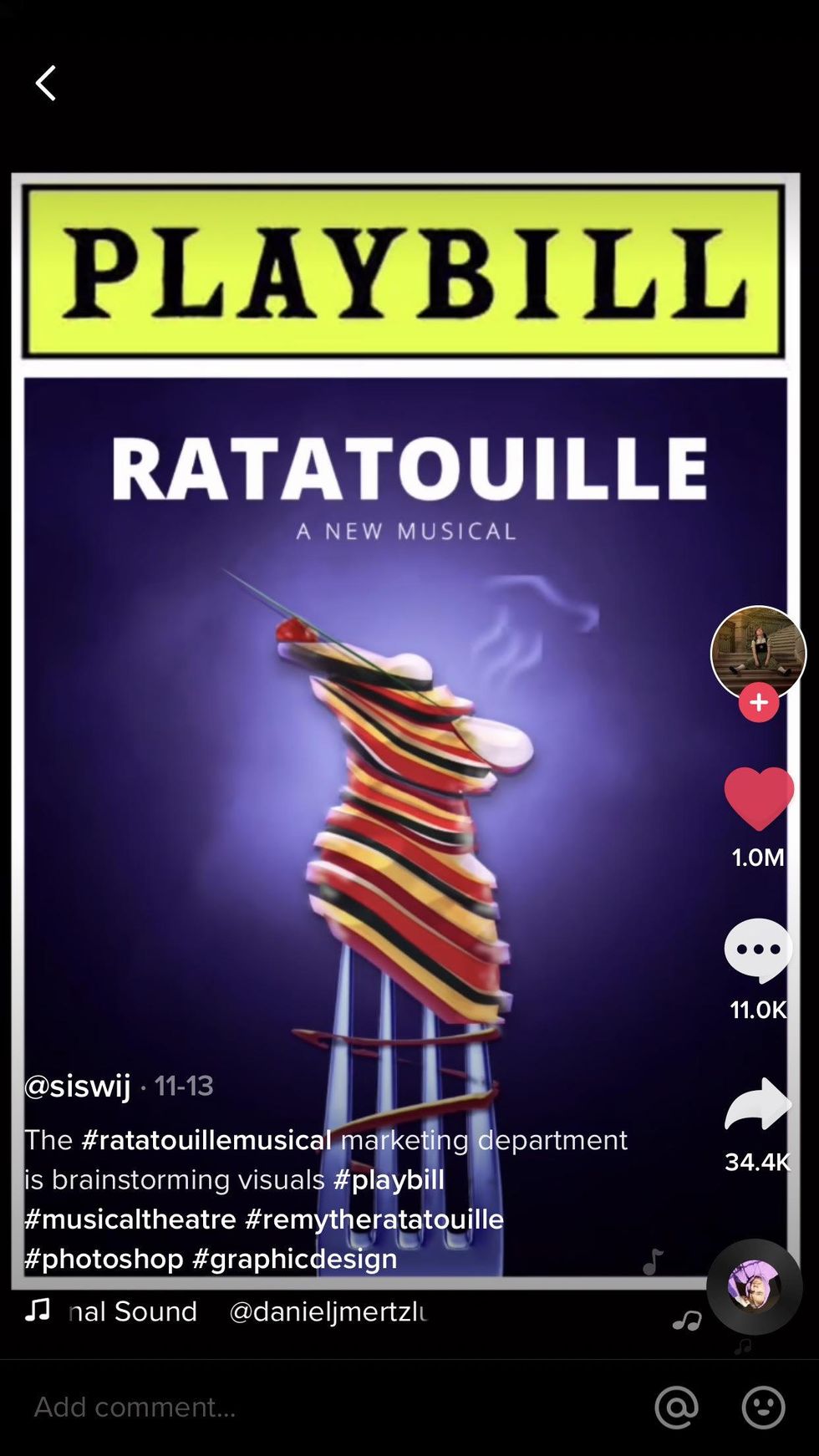 https://vm.tiktok.com/ZMJ4QqGfj/
Creator @siswij shows how she created the Ratatouille musical Playbill on photoshop!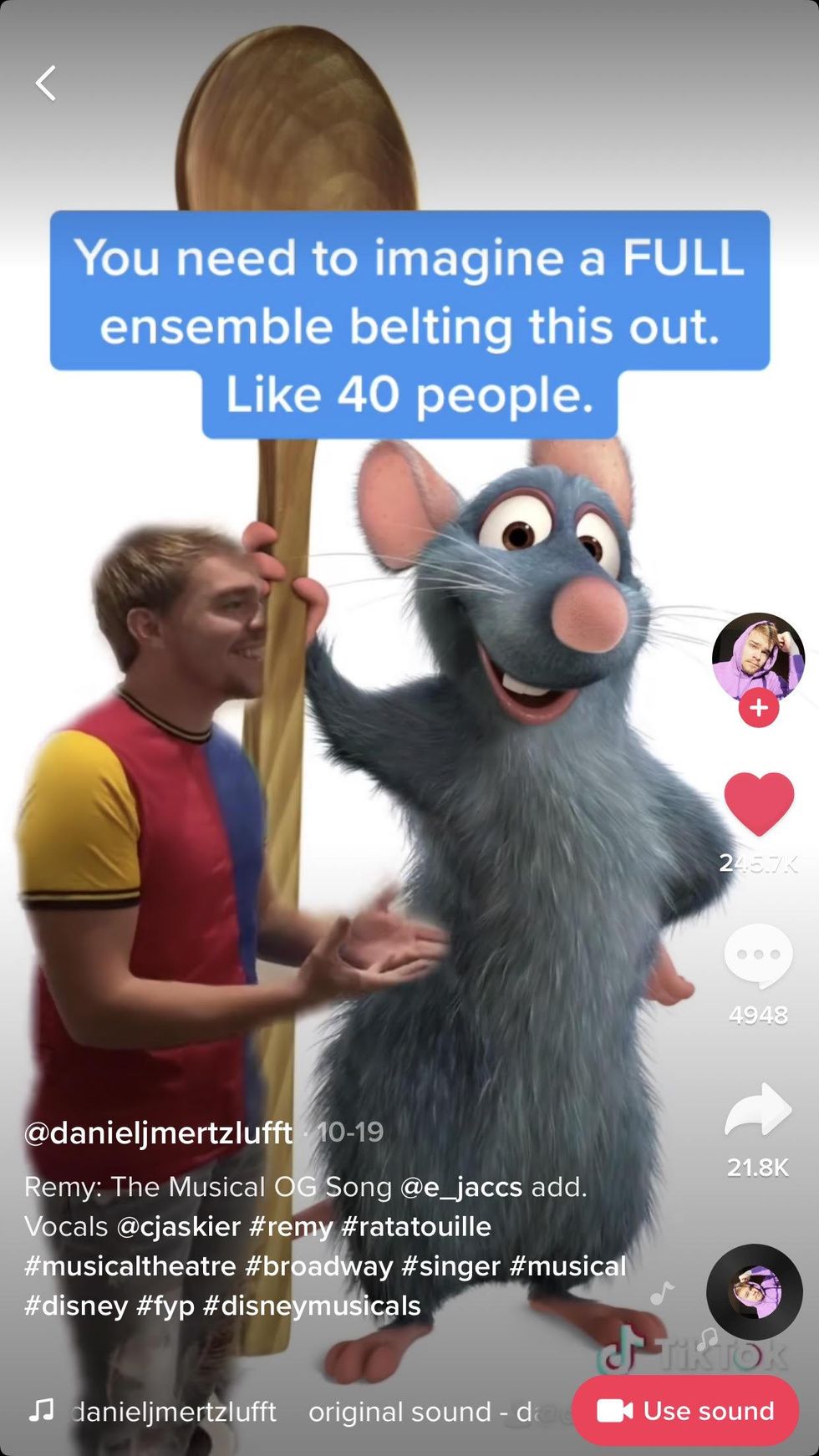 https://vm.tiktok/ZMJ4Cd8Pv/
We hear the familiar introductory song with the line, "the rat of all our dreams," by creators @danieljmertzlufft and @e_jaccs, and vocals by @cjaskier!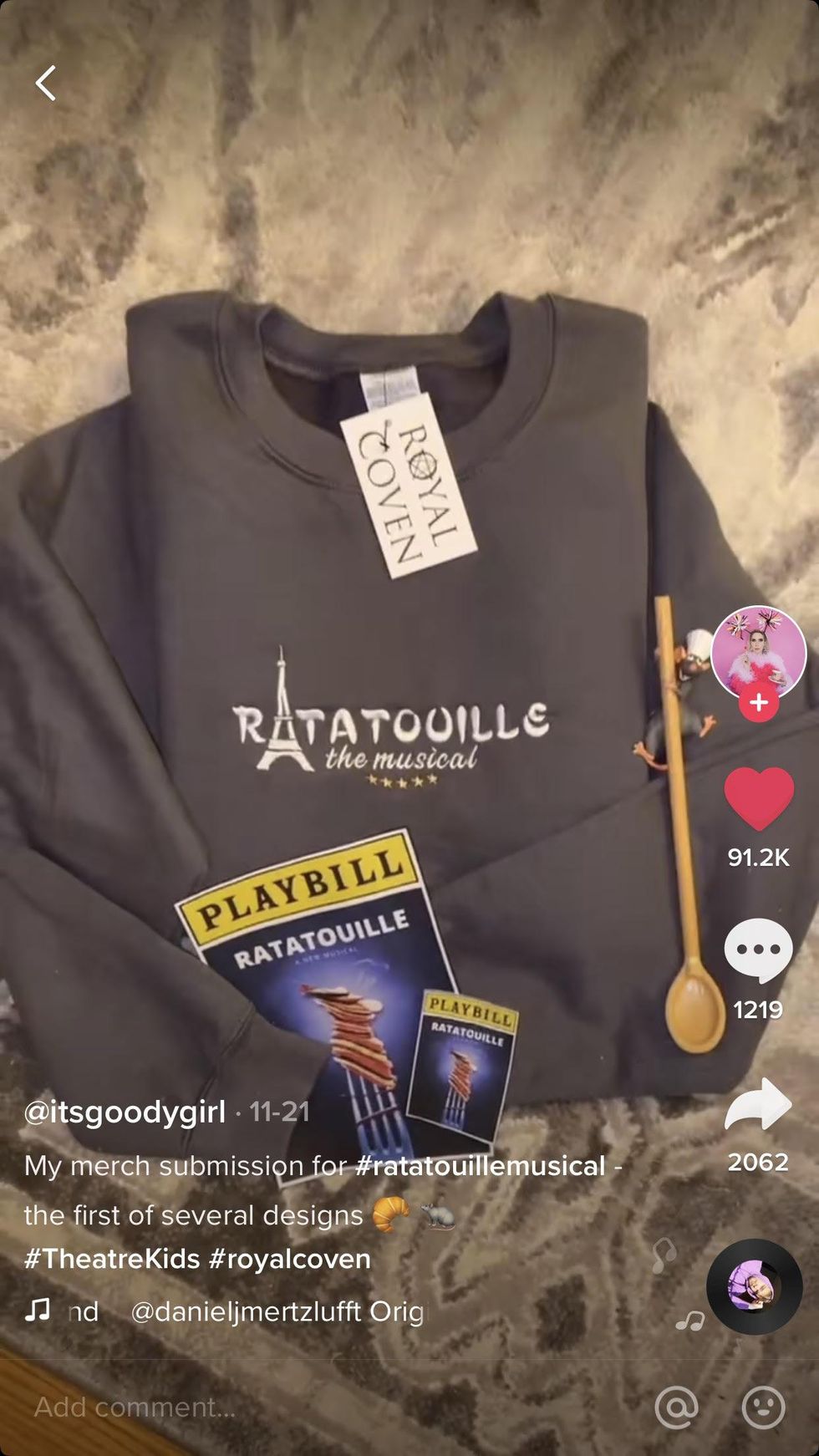 https://vm.tiktok.com/ZMJ4CLCRL/
Creator @itsgoodygirl even designed merch for the musical!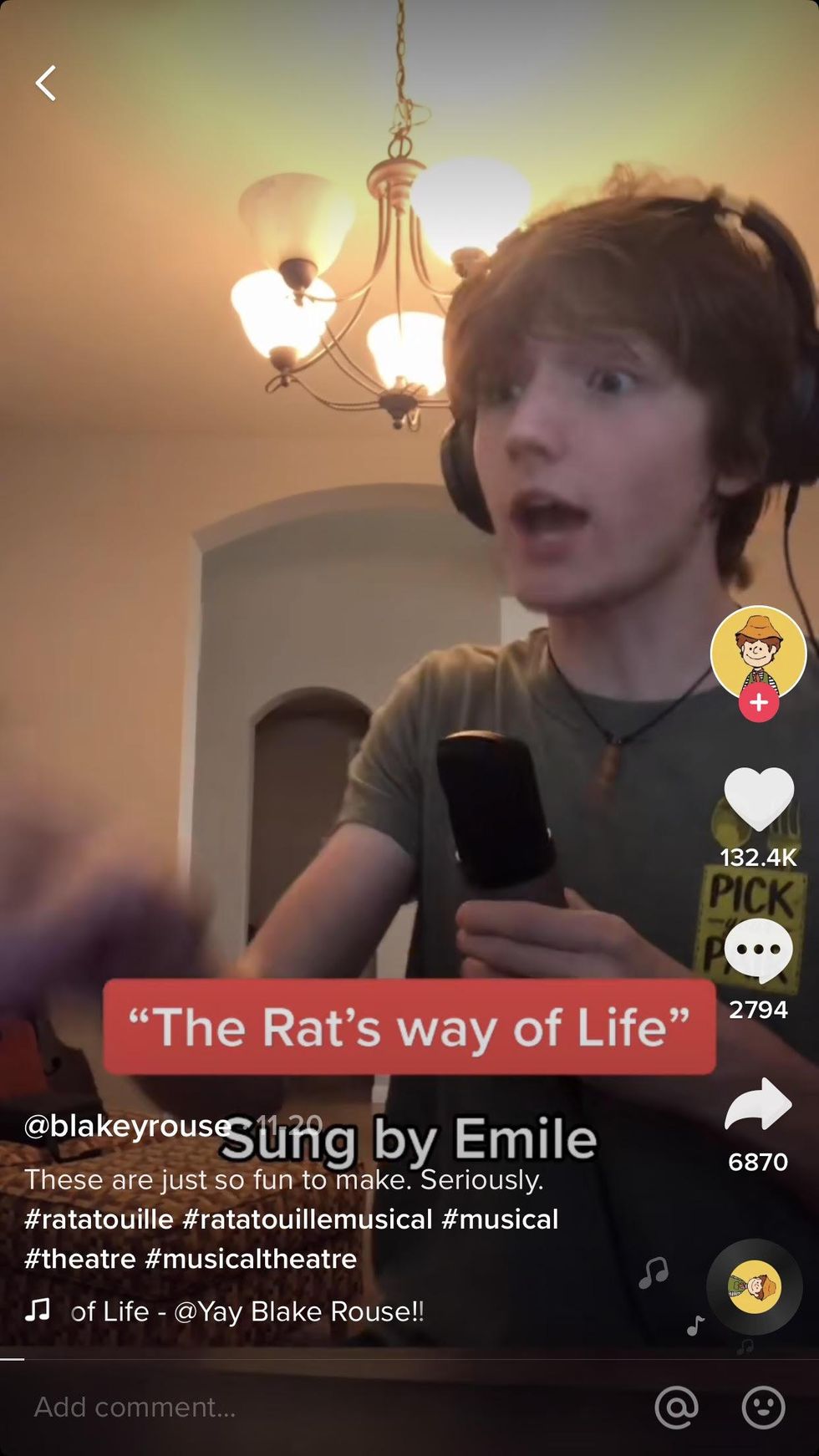 https://vm.tiktok.com/ZMJ4CrSEy/
@blakeyrouse presents a duet meant to be sung by Emile and Remy after their close encounter in a human's home, titled, "The Rat's Way of Life."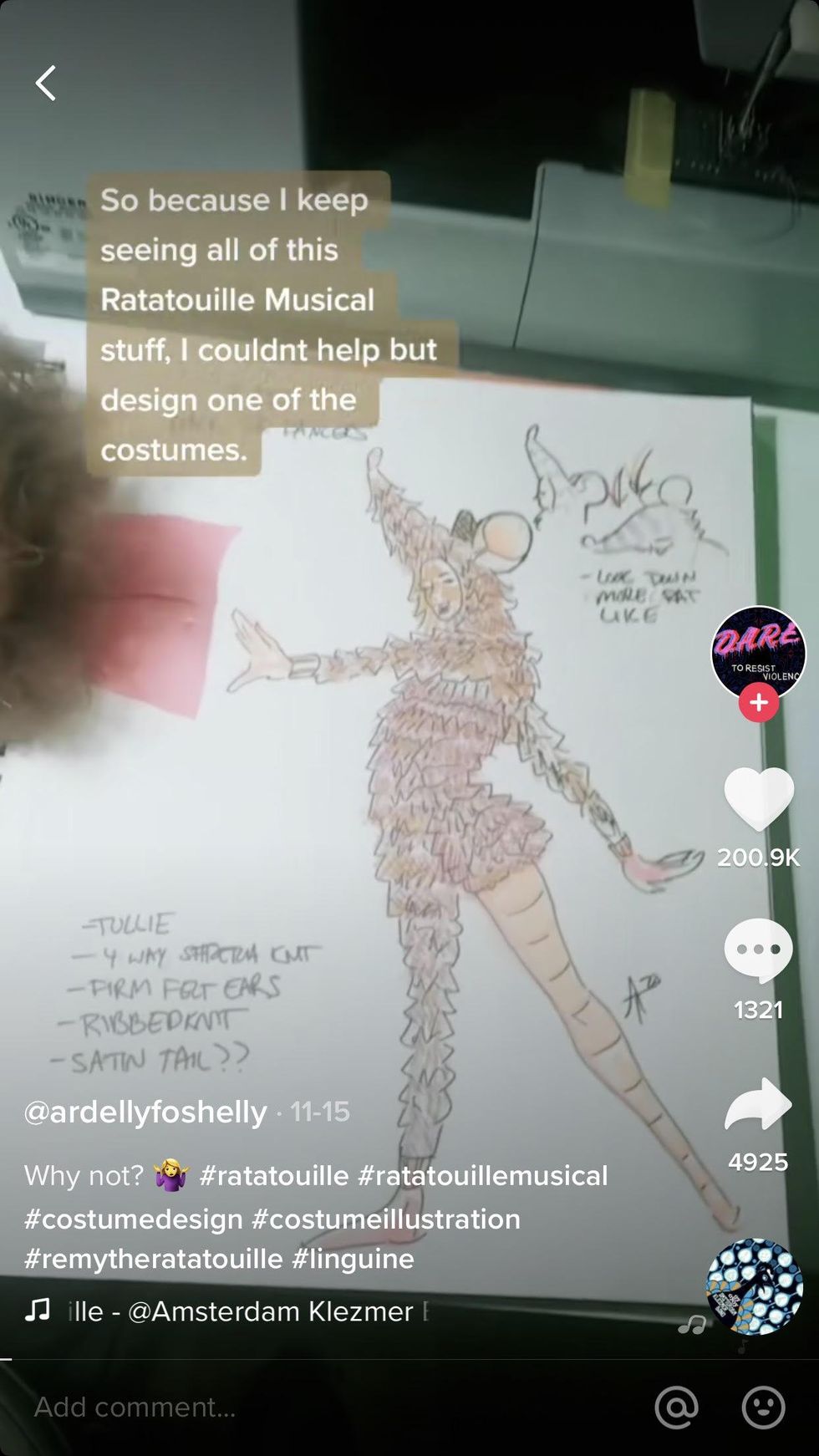 https://vm.tiktok.com/ZMJ4CdbWN/
Fashion designer @ardellyfoshelly designs costumes for the Broadway ensemble and characters, where she explains the materials used!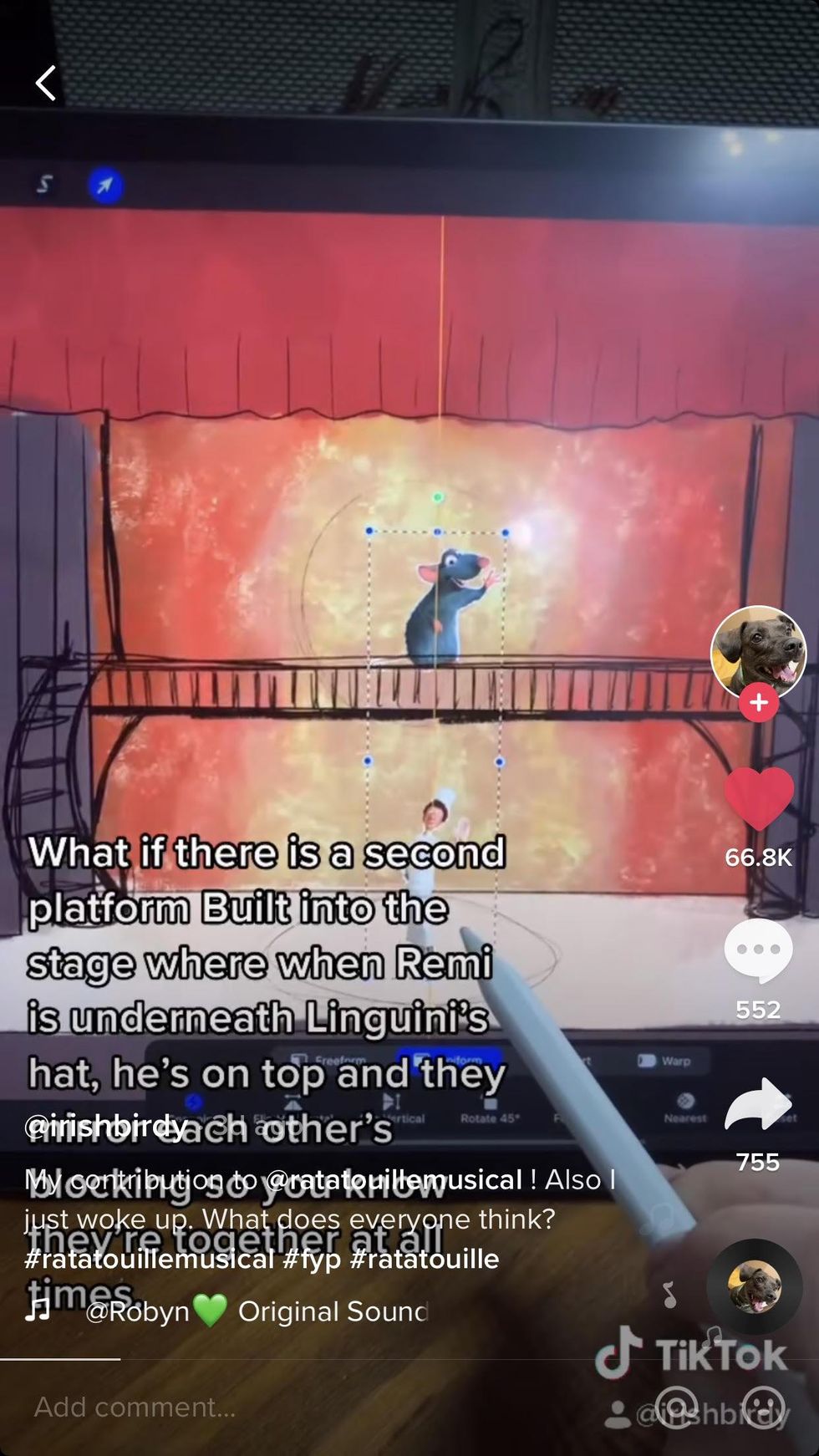 https://vm.tiktok.com/ZMJ4Qc2RF/
Creator @irishbirdy seems to solve the problem of how Remy and Linguini would be shown when Remy is meant to be under the hat in her video! It's definitely creative and innovative as well as absolutely INGENIOUS!

There are new ideas and songs being written every day, so log onto TikTok and look under the hashtag #ratatouillemusical for more gems!