The Pittsburgh native use to be the former punter for the Indianapolis Colts, and self-proclaimed "ball holder" for one of the greatest kickers of all time, Adam Vinatieri. After an 8 year career, McAfee decided to hang up the cleats and become a content creator for an iconic internet company, Barstool Sports. After a year with Barstool Sports, McAfee became a content creator free agent. As McAfee transitions to becoming an ESPN commentator, he has become one of the most electric, and best commentators on TV right now. His homegrown personality is what makes him an icon on the TV.
1. The Beginnings of the McAfee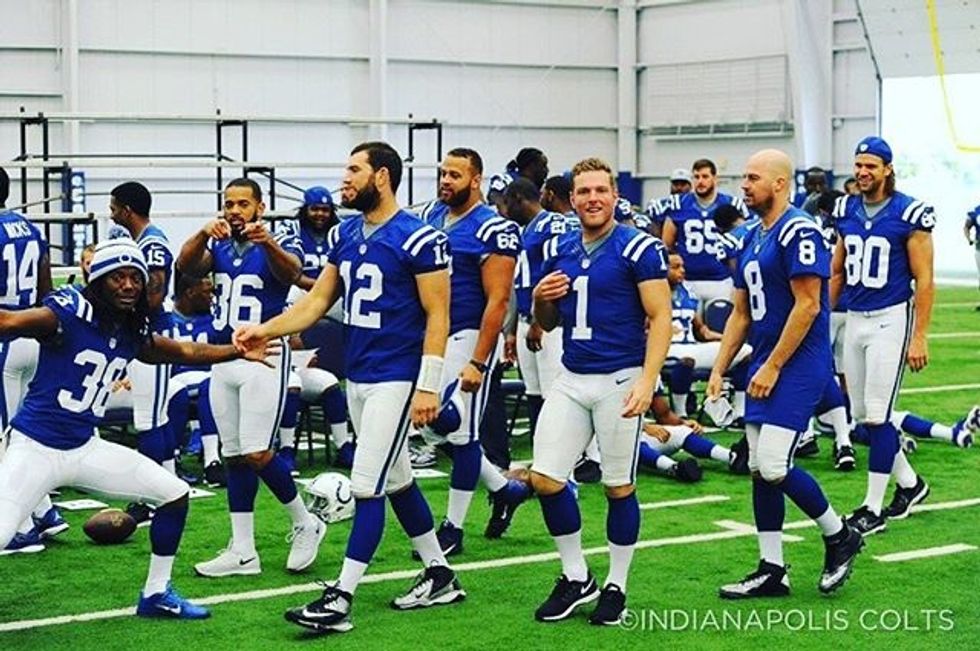 After a four year career at West Virginia, McAfee went to the NFL Draft where he was drafted 222nd overall, where on his podcast he tells a story of draft day, and how he was snubbed by the Dallas Cowboys, but ended up drafted by the Indianapolis Colts. As McAfee punted for the Colts, he was also on kickoff duties, wherein 2013, he kicked a ball off and ran down Denver Broncos return man Trindon Holiday, blowing him up on national TV. Which became one of the most iconic plays of his career. After eight years of kicking balls in the NFL, McAfee wasn't as excited to be going into work every day, so in 2016, McAfee announced his retirement, and that he would join Barstool Sports and become an online content creator.
2. A New Era Begins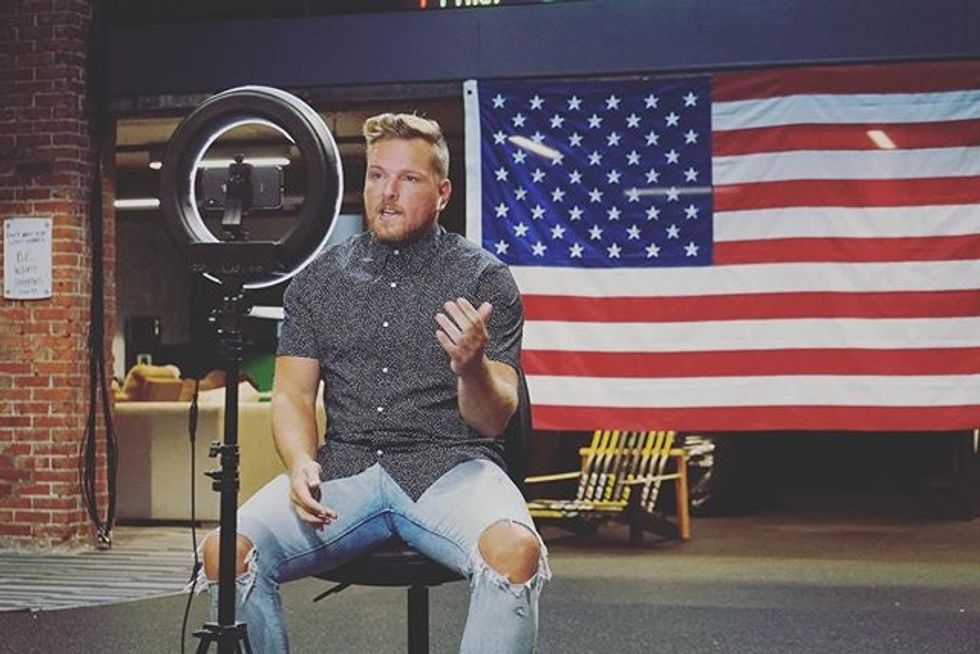 After his first year with Barstool Sports was a success, McAfee's show became one of the most popular on the site. Former Colts fans, football fans, and sports fans were tuning in to see what McAfee had in store for each new show. After his first year with Barstool Sports, McAfee announced that he would become a content creator free agent, and would start his own show by itself, The Pat McAfee Show 2.0, which took off further than his original show did, he would have guest on such as the likes of JJ Watt, Joe Thomas, Kirk Herbstreit, along with other iconic sports figures.
One of the things that made McAfee's show enjoyable was the unfiltered, small business nature. Some of the show's topics included destroying a rental RV, the Women's World Cup, Tiger Woods, the Cleveland Browns on Hard Knocks, as well as McAfee, getting engaged in paradise. McAfee's crew that works with him is something else that gives the show a small business feel, as McAfee is able to incorporate the crew into the show.
As McAfee's internet fame grew, many fans across the country were clamoring over McAfee, and when it was announced that Jason Witten would leave the Monday Night Football group, fans were screaming and hollering for McAfee to join Joe Tessitore in the ESPN booth. Then fans wanted him to call games on Thursday Nights, but that was shot down. McAfee would be given the opportunity to work with the NFL on FOX, and Wrestlemania. Then one of the biggest announcements of McAfee's life would occur.
3. Making It To The Top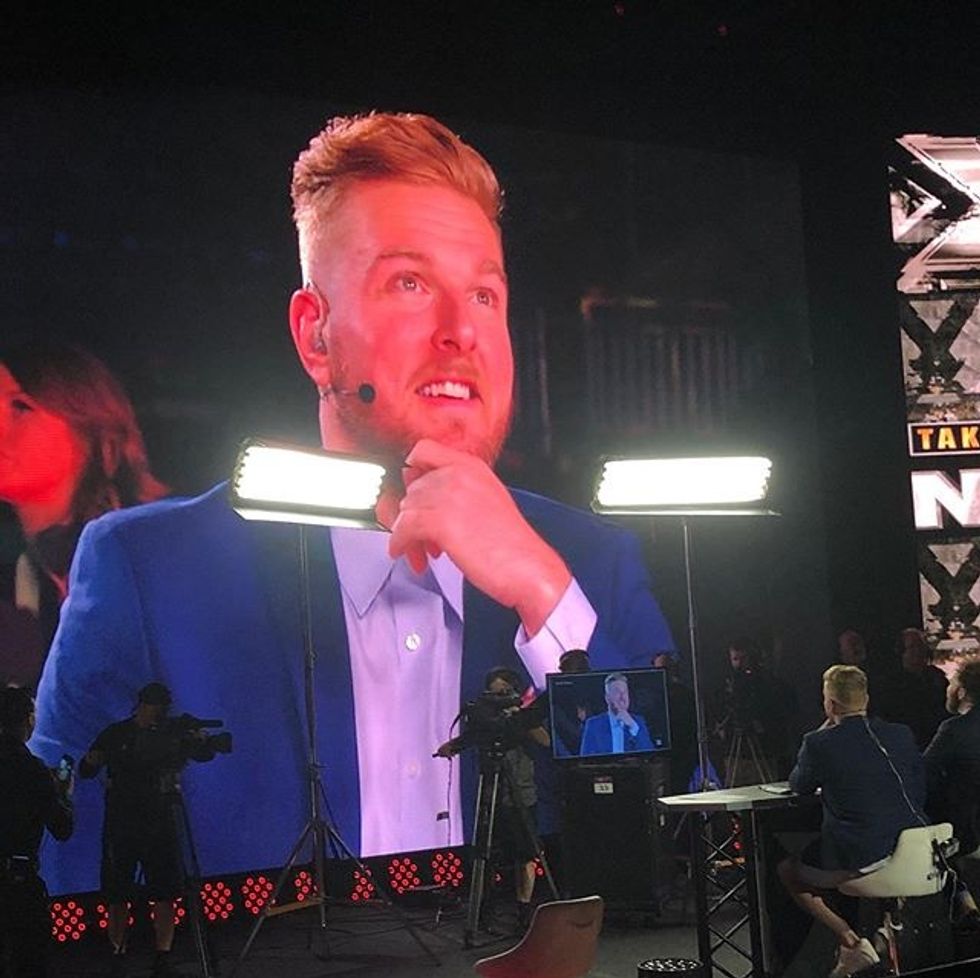 On July 29th, 2019 it was announced publicly that McAfee would be a color commentator on ESPN Thursday Night College Football alongside Matt Hasselbeck, and Adam Amin who will do the play by play commentary. McAfee will also be a regular guest analyst on ESPN's new morning show Get Up!. McAfee's podcast also would become a national show with help from Westwood One, as well as DAZN, which would broadcast the show internationally.
McAfee has grown to stardom in front of the nation and is beloved by many. When the announcement was made that McAfee would get his chance to call games for a living, on a multi-year deal, it was nothing but love and affection from fans as well as other members of the sports media. This opportunity will give McAfee a chance to show off his electric personality to a national audience. Even after betting on himself, McAfee was still able to keep his true to self upbeat persona, and with that, that is why McAfee isn't just one of the best personalities on sports, but all of TV.