Recently in my public speaking class right before we have had to give speeches we watched this video called the "An Experiment in Gratitude I The Science of Happiness" After watching the video my professor made us write down a letter to somebody that we love that we don't often say them how much we love them. So I decided to write about my best friend from home
After writing it down my professor asked us if anyone wanted to volunteer and call up that person as they did in the video. I decided I would volunteer and call her. In that day alone I was upset about how I did on my quiz and I was stressed out about all the other things that needed to be done. When she picked up the call I explained to her everything that was going on and continued to read her the letter that I wrote to her.
This is what I told her:
I don't think I ever had the opportunity to verbally express how grateful I am to have you in my life. Since moving thousands of miles away from you, our friendship has still been the same way as usual. Facetime calls at least twice a week and constantly text about our crazy lives at college. I try to live my life just as you do because you are the strongest, kindest, and most beautiful soul that I know. You have been there for me from every moment good or bad, just like how I have been there for you. I am so excited to be reunited in a few short weeks to come back home and be with you face to face. Like how I end my calls with you everytime we talk I love you to the moon and back forever and ever"
After reading this to her I was instantly happier hearing her voice and her surprise was a highlight of my day. The video data was proven that expressing gratitude to someone will make you 2% right after that moment. It could be a placebo effect, but I am now a genuine believer that expressing gratitude once a day to someone you love and care for.
So I challenge every person who is reading this to express gratitude to someone in your present life that you believe makes you a better person cause showing gratitude will give you the best attitude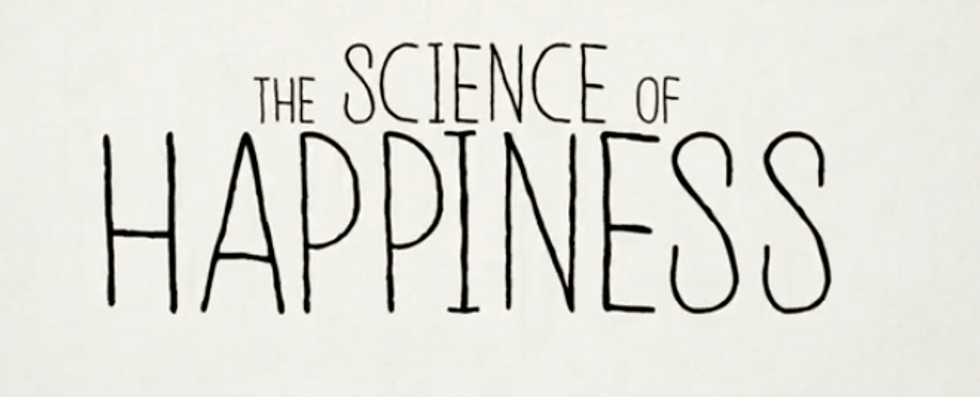 YouTube