When you think of Italy, you immediately think of pizza, pasta, wine, and gelato. After living abroad in Florence for four months, I got the chance to try out various different restaurants. Here are some food spots that you cannot miss out on if you ever find yourself visiting the beautiful city of Florence.
1. Acqua al Due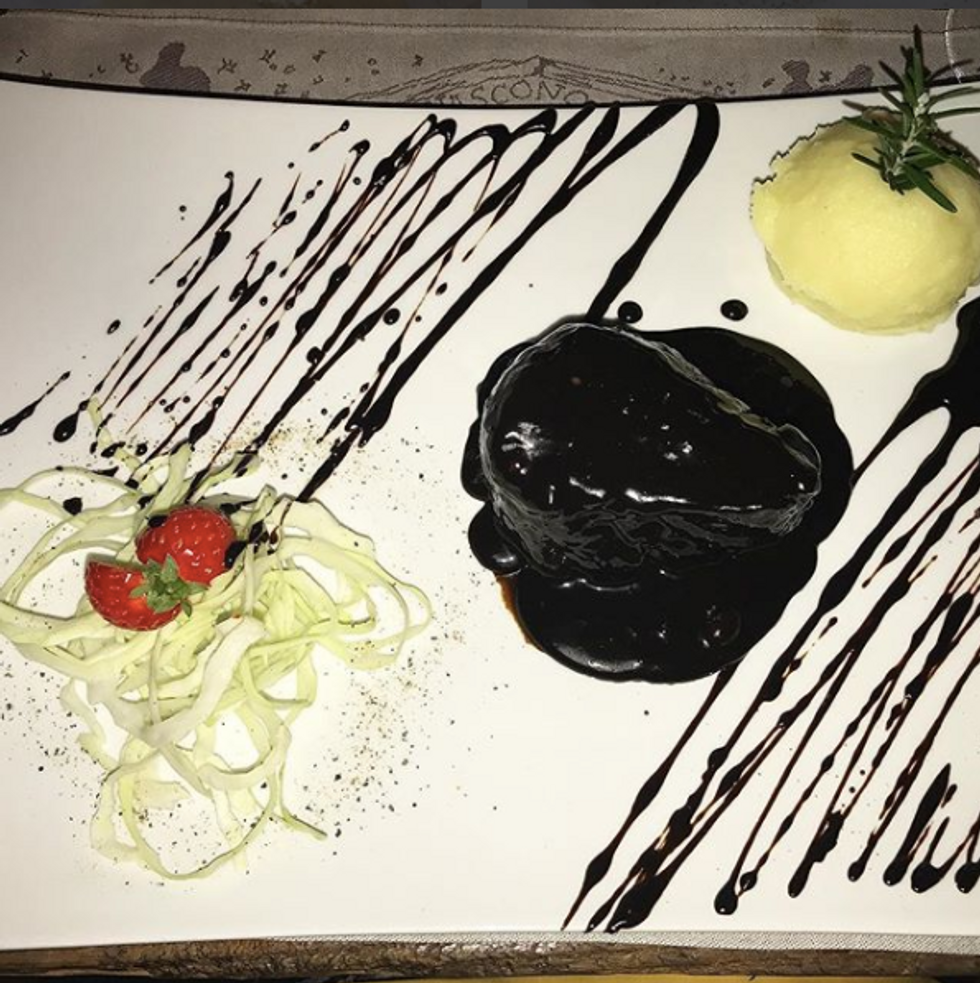 This may look like a piece of chocolate cake, however, it is actually a balsamic drizzled fillet from one of the most popular restaurants in Florence, bringing in both locals and tourists. If you are anything like me, deciding on what to order at an Italian restaurant is almost impossible, but Acqua al Due has the solution to that. What sets this restaurant apart from the rest of them are the steak, pasta, and dessert samplers, which serves small portions of the restaurants best pastas, steaks, and desserts. Customers can enjoy various different menu items without going through the struggle of choosing just one. On top of that, every single item they bring out is absolutely outstanding. If you are thinking of dining here, make sure that you reserve a table in advance, because this is a fan favorite for all.
2. Il Gatto e La Volpe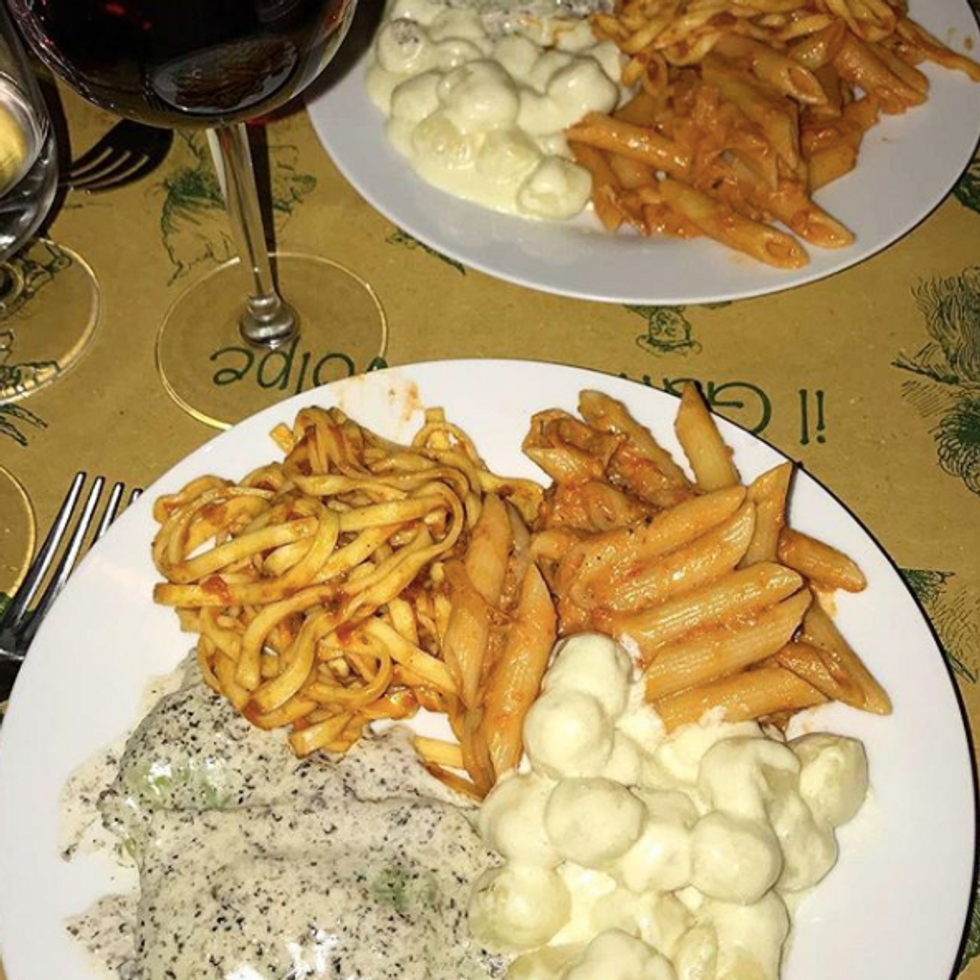 If you are looking for the perfect family style dinner spot, then you need to pay a visit to Il Gatto e La Volpe. All for 20 euros, you get to enjoy an assorted appetizer platter, 4 different types of pastas (as pictured above), and a half liter of wine per person. I never left a meal here unsatisfied or hungry. There is nothing but good things about this place.
3. All'Antico Vinaio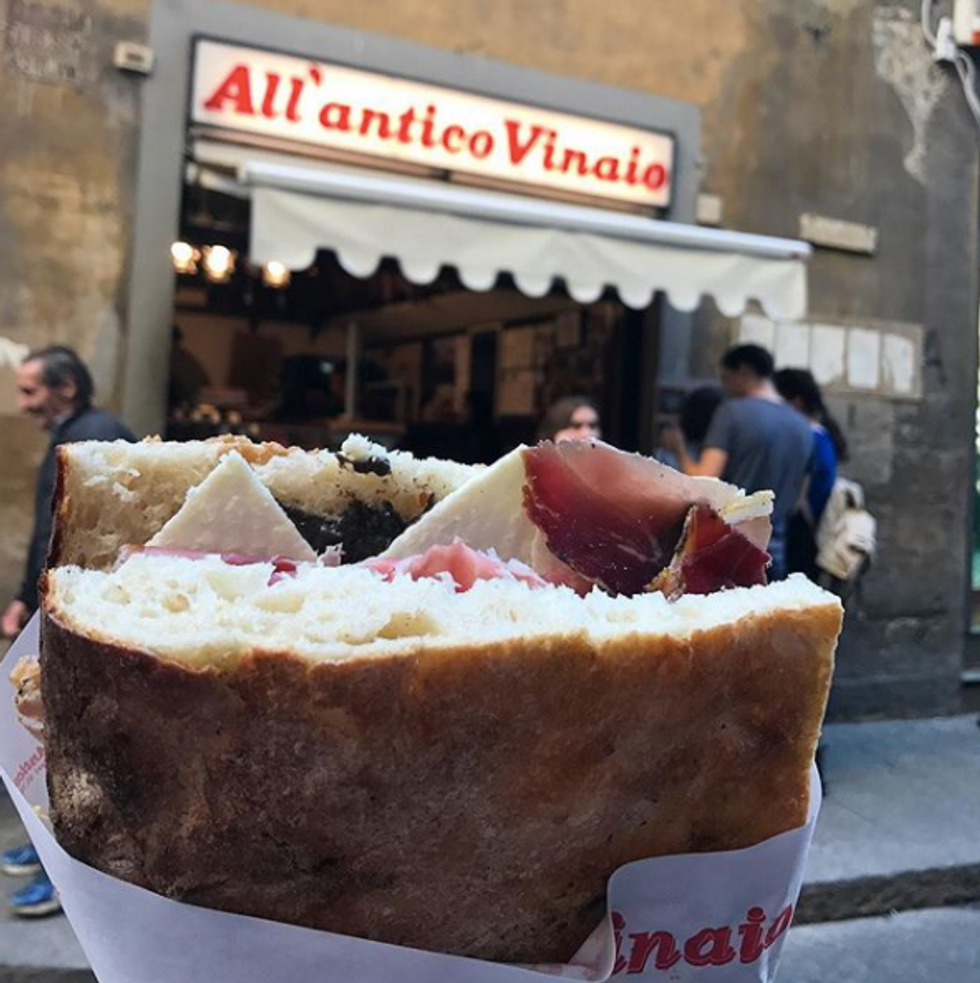 Here it is, the most famous panini place in all of Florence. Don't let the lines expanding down the streets steer you away from this place because the panini's make it well worth the wait. My advice is to go when it isn't prime lunch or dinner time to avoid waiting in the line, but whatever you do, you have to pay All'Antico Vinaio a visit. Pictured above is "The Boss," which is a panini filled with turkey, mozzarella, prosciutto, and truffle cream. This was probably one of the best sandwiches that I have had in my entire life.
4. Gustapizza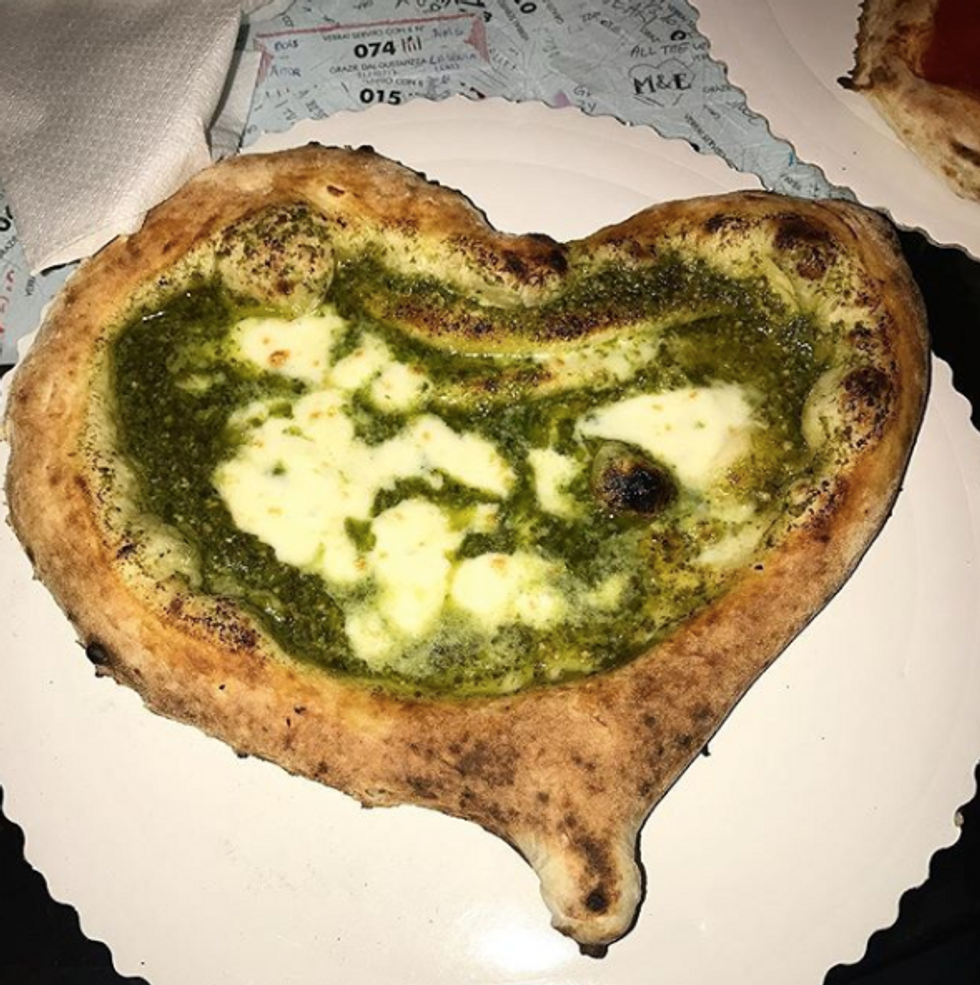 The only thing better than pizza is heart-shaped pizza. Another food spot that absolutely exceeds all of its expectations is Gustapizza. My personal favorite is the pesto pizza, but no matter what you order, you will not leave this place unsatisfied. Gusta's is a great lunch spot after walking around and touring the city all day long.
5. Ristorante Trattoria Dante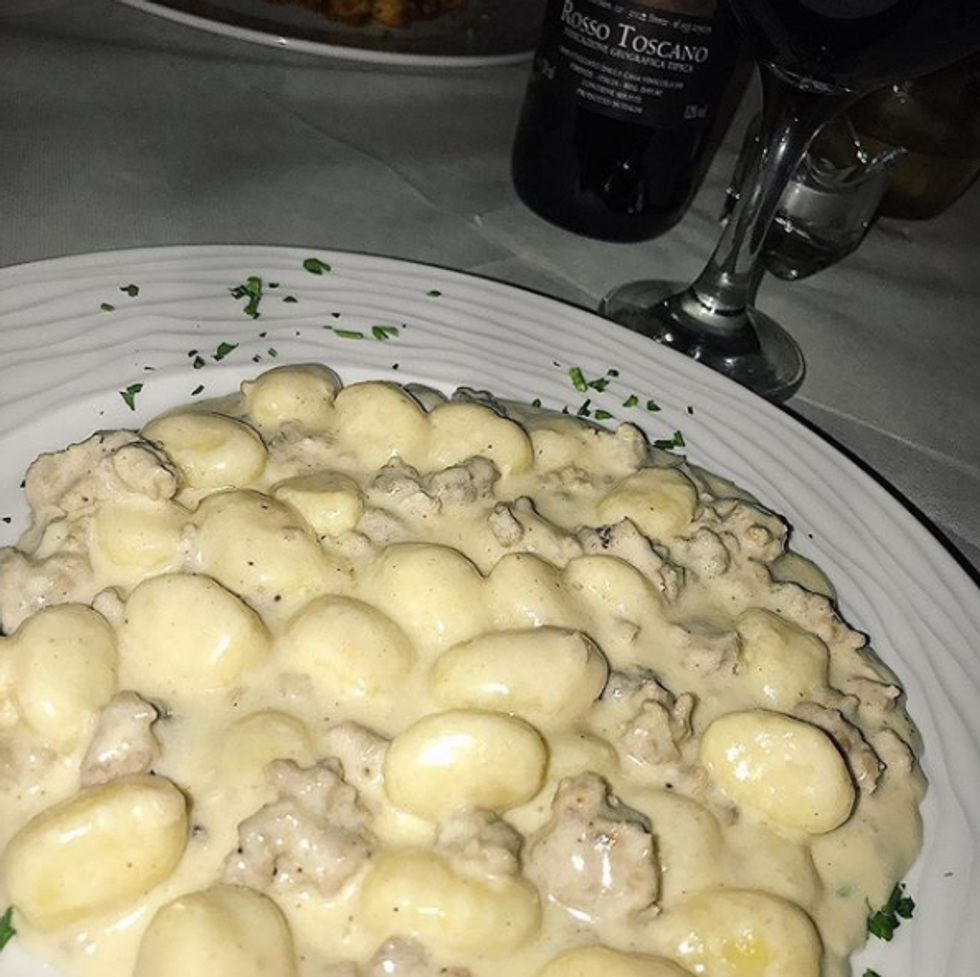 Attention all study abroad students in Florence, Dante's is calling your name! Tell your server the name of the institution that you are studying at in Florence and they will give you free bottomless wine with your meal. It really can't get much better than that. The free wine goes nicely with anything you order here, but I recommend the truffle sausage gnocchi. Dante's is a fun place to go for a big dinner with a bunch of friends.
6. Osteria Santo Spirito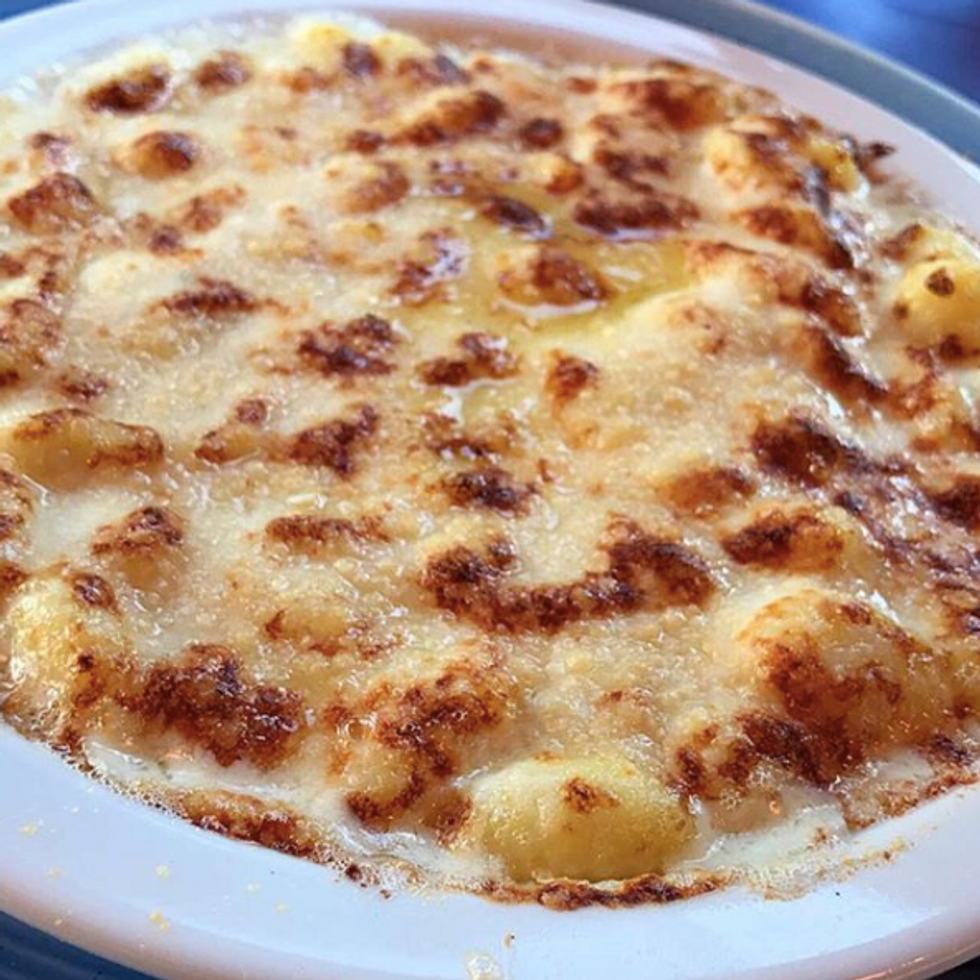 There really isn't anything better than gnocchi baked with cheese and truffle cream. This dish was recommended to me by people who had eaten at Osteria Santo Spirito before, and it certainly exceeded all of the high expectations that I had for it. This gnocchi was one of my most memorable meals while in Florence and it is not something to miss out on.
7. Los Chicos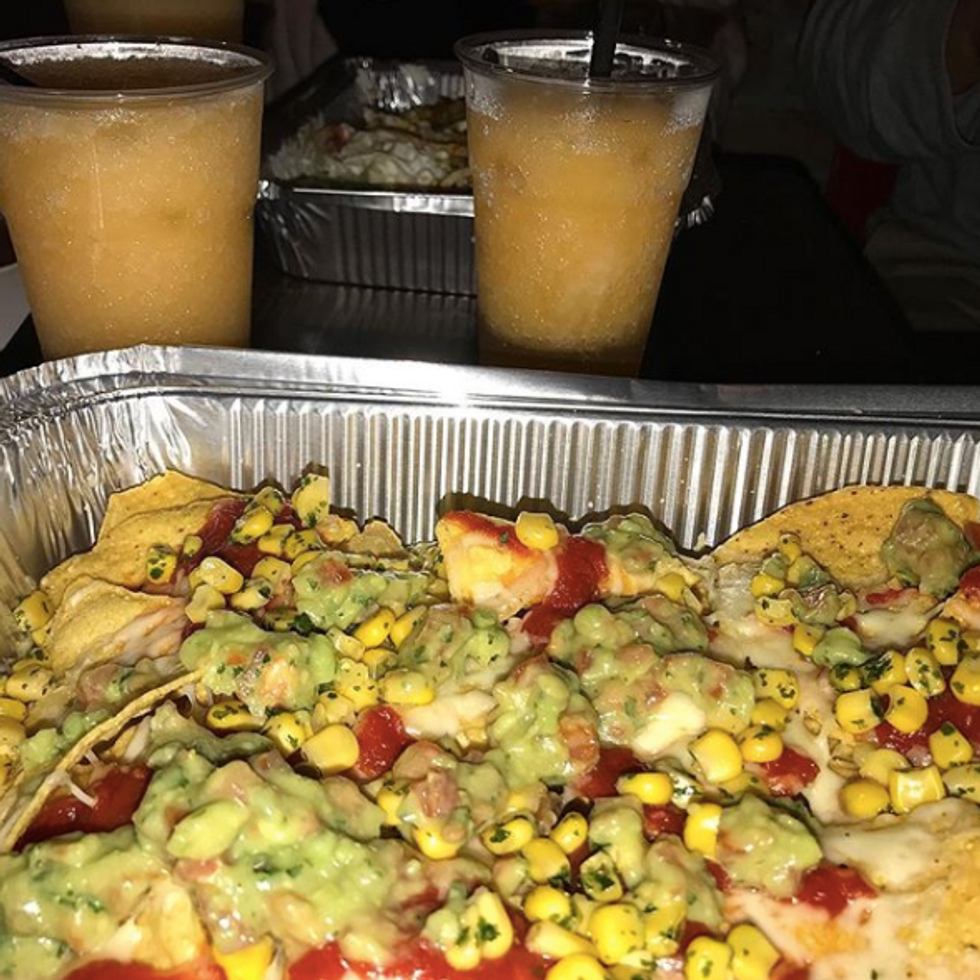 This restaurant is the Chipotle of Florence. From burritos, to quesadillas, to nachos (pictured above), and just about every Mexican food that you could possibly think of, you can get it at Los Chicos. What's even better is that it stays open until 4 AM every night, and there is no better way to satisfy your late night food cravings than with some Mexican food. Whoever said Italy can only do Italian food was seriously mistaken!
8. Le Vespe Cafe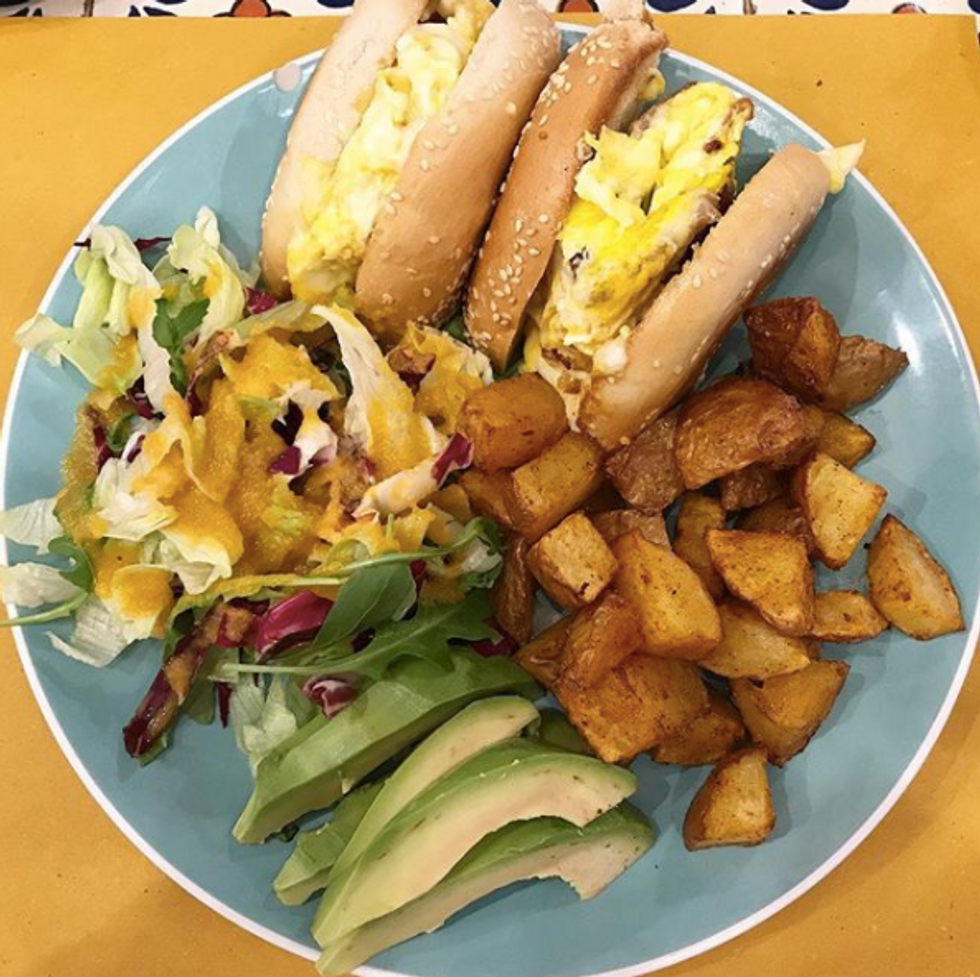 When you need a break from the constant pizza and pasta of Italy, it's very comforting to find food that is a bit more Americanized. Pictured above is a bacon, egg, and cheese breakfast sandwich from one of my favorite cafe's in Florence. This meal is a great change from the typical croissant and cappuccino breakfast of Italy.
9. "Window Pizza"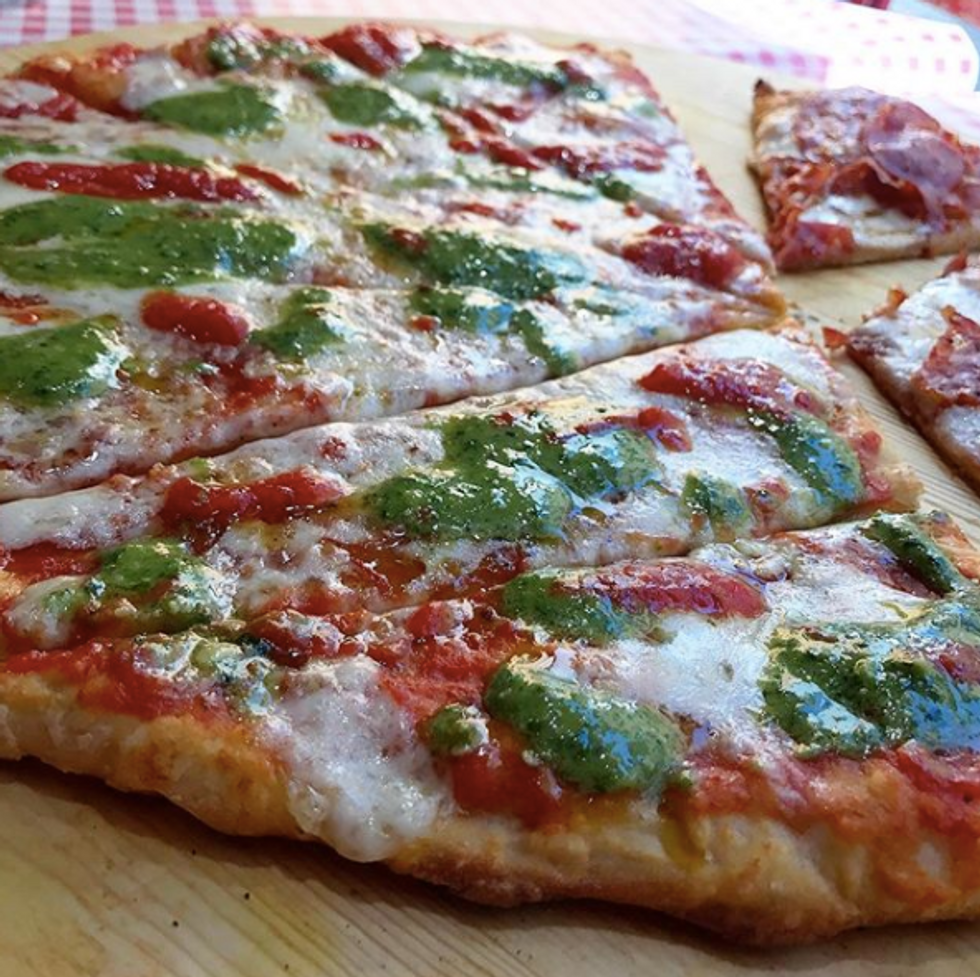 This place is seriously a hidden gem. Located right in the center of one of the best nightlife areas in the city, this window pizza stand stays open until 3 in the morning, and for only 3 euros you get to enjoy a decently sized slice that tastes incredible.
10. Trattoria Zà Zà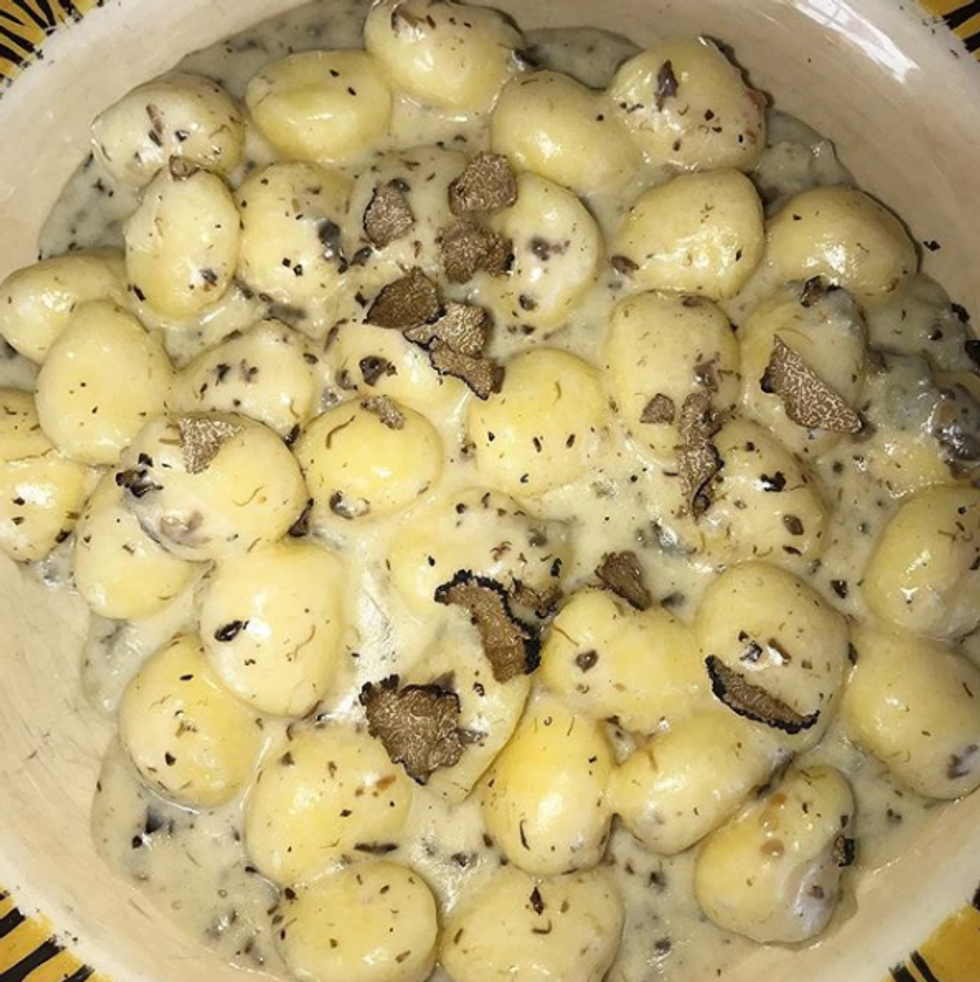 If there is one restaurant that you absolutely cannot miss while in Florence, that is ZaZa's. Hands down, the meal (or should I say meals) that I had here was easily the best thing that I have tasted in my entire life. Besides the food being absolutely to die for, the ambiance of the restaurant is so inviting, making the dining experience that much better. Pictured above is one of my favorite dishes at ZaZa's, gnocchi with gorgonzola cheese and truffle, which I highly recommend trying out. However, you will not regret any dish that you order here.